This week has been a bit of a whirlwind with getting back into the swing of things after doing zero school for 4 days. I have an exam on Friday and two assignments due this week so the post I had planned for
WIAW 
this week is going to get postponed to next week for the sake of time. But I do have some [hopefully] inspiring eats!
I's getting colder and colder and I'm 100% certain this will be the coldest winter I've experienced since my college days at IU. All I'm craving is comfort food!
Breakfast was pumpkin oats made with oatbran, chia, almond milk, apple stuffed into another PB jar. Along with two cups of coffee this got me out of bed and rolling yesterday.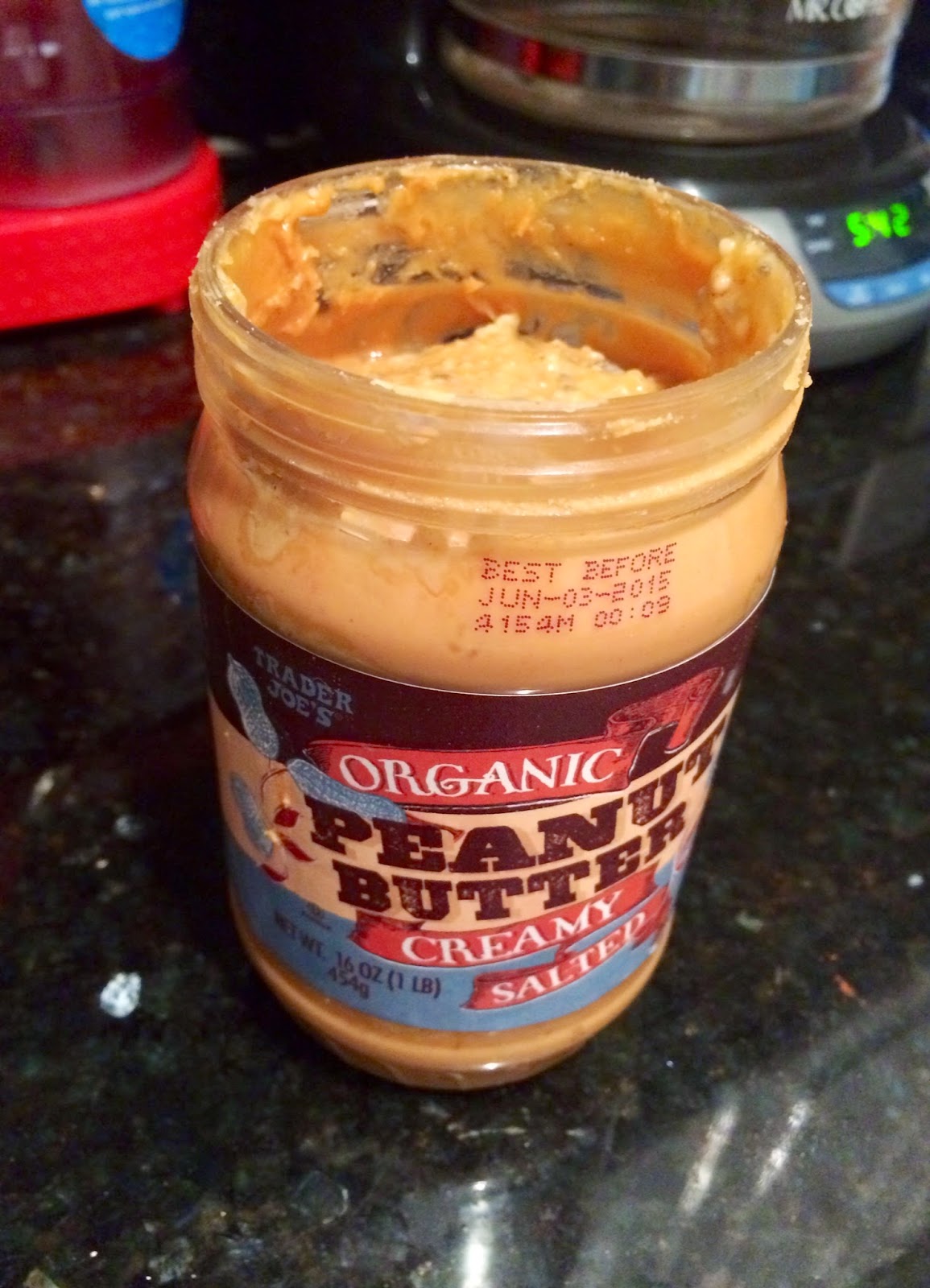 I drank a green smoothie on my way to class and then in class ate lunch. Yesterday it was kale salad topped with a defrosted bean burger, butternut squash, green beans, bell pepper and avocado + a pear. When I get obsessed with a lunch, I get obsessed. I'm crushing on variations of this kale salad and will be for awhile.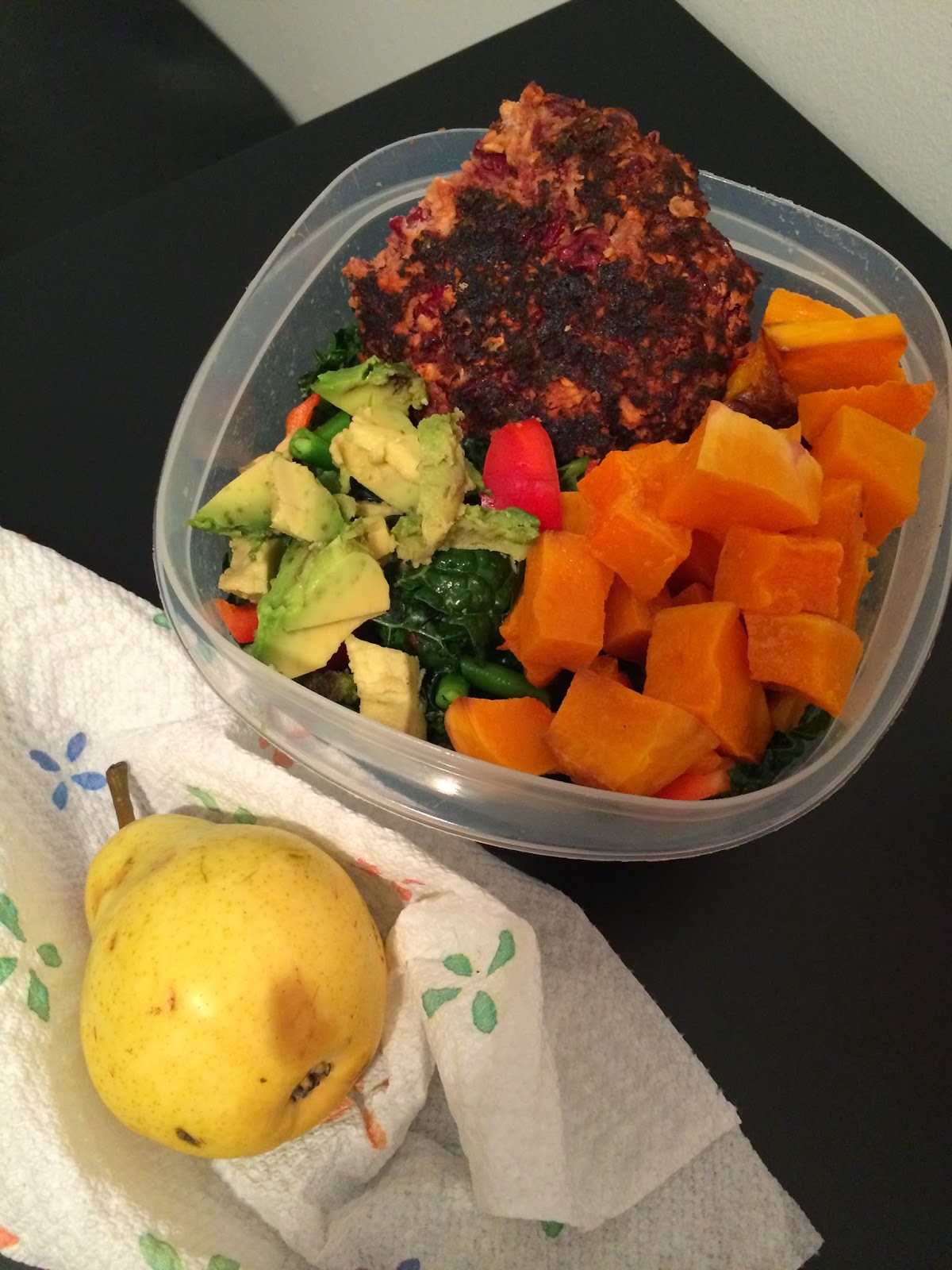 Afternoon snacks post elliptical sesh was a snack plate made with baby carrots, a pear, 1/2 banana with PB and a banana muffin with coconut butter and jam. I was starving and this hit the spot.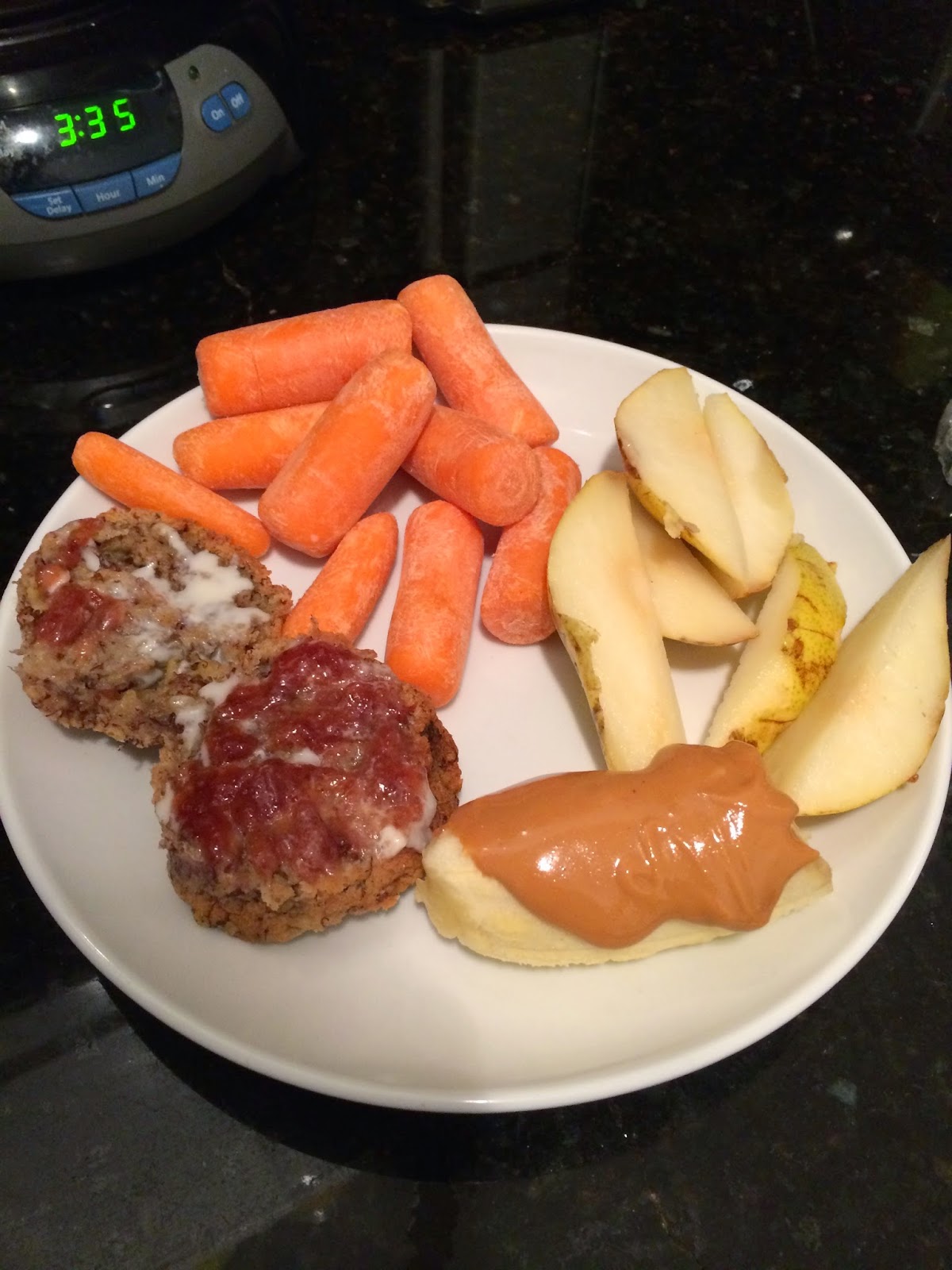 Followed up by dinner, which included lots of veg! I'm only eating dinner a couple of times this week at my apartment. Since grocery shopping consisted of swinging by Whole Foods on the way home from community group at 9:30 last night to grab the essentials dinners are super, super simple this week. Hey, it works!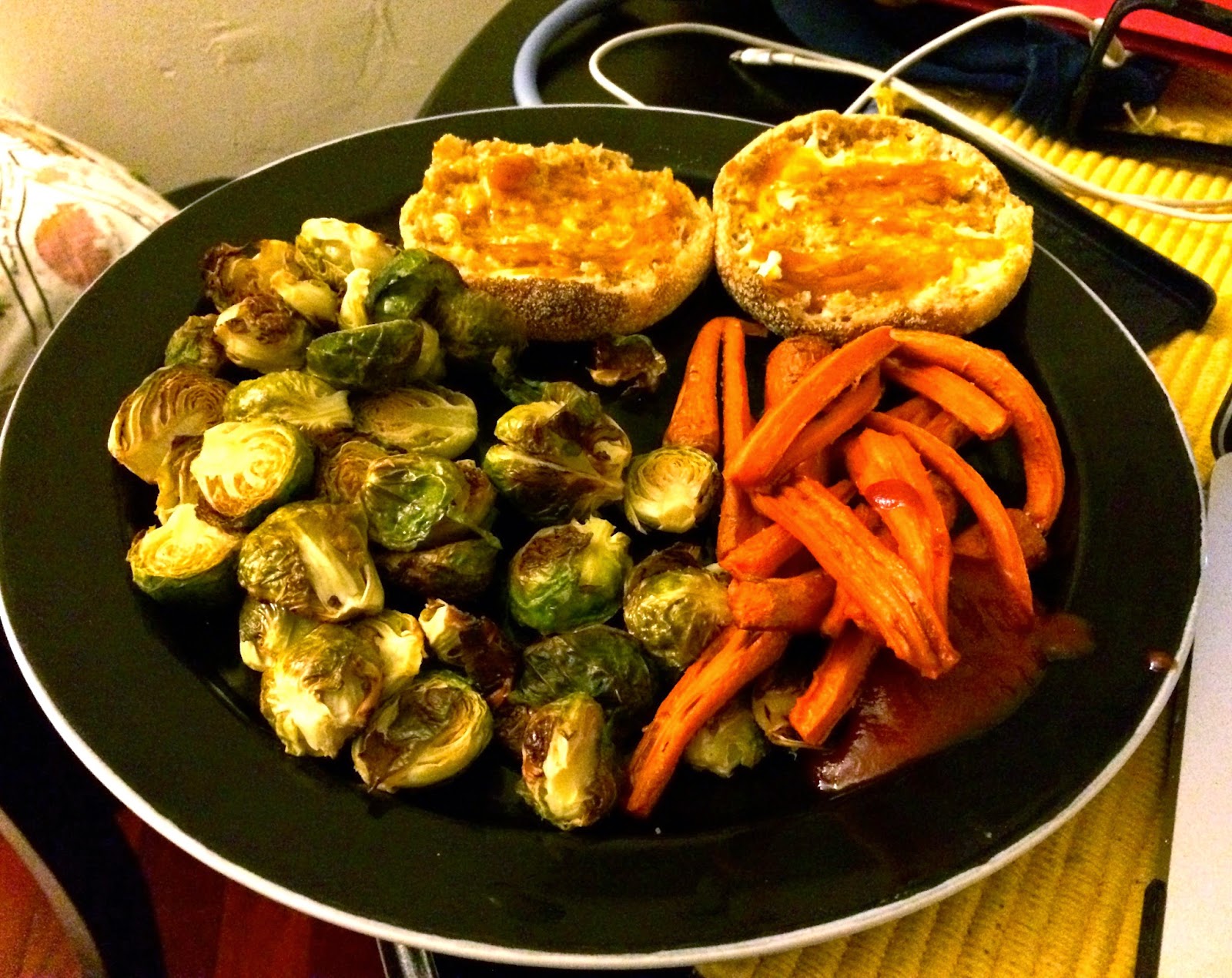 I roasted up a TON of brussel sprouts and carrots in about a tablespoon of coconut oil and ate those dipped in ketchup with a TJs English muffin spread with melt and pumpkin butter.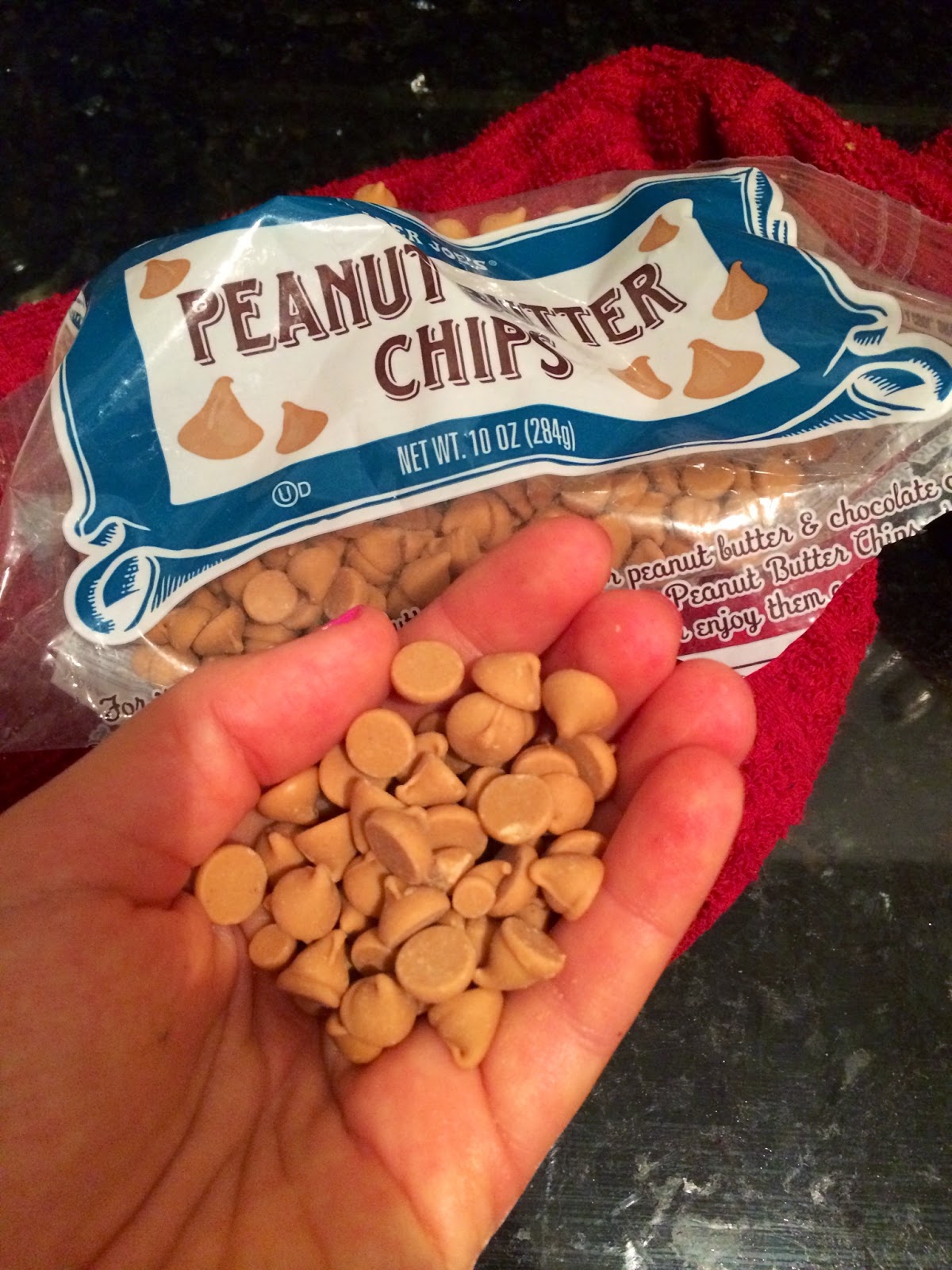 Night time snackage while finishing up two assignments included a couple handfuls of TJs PB chips that momma coale mailed me [along with six other bags yayaya!] and popcorn with coconut oil.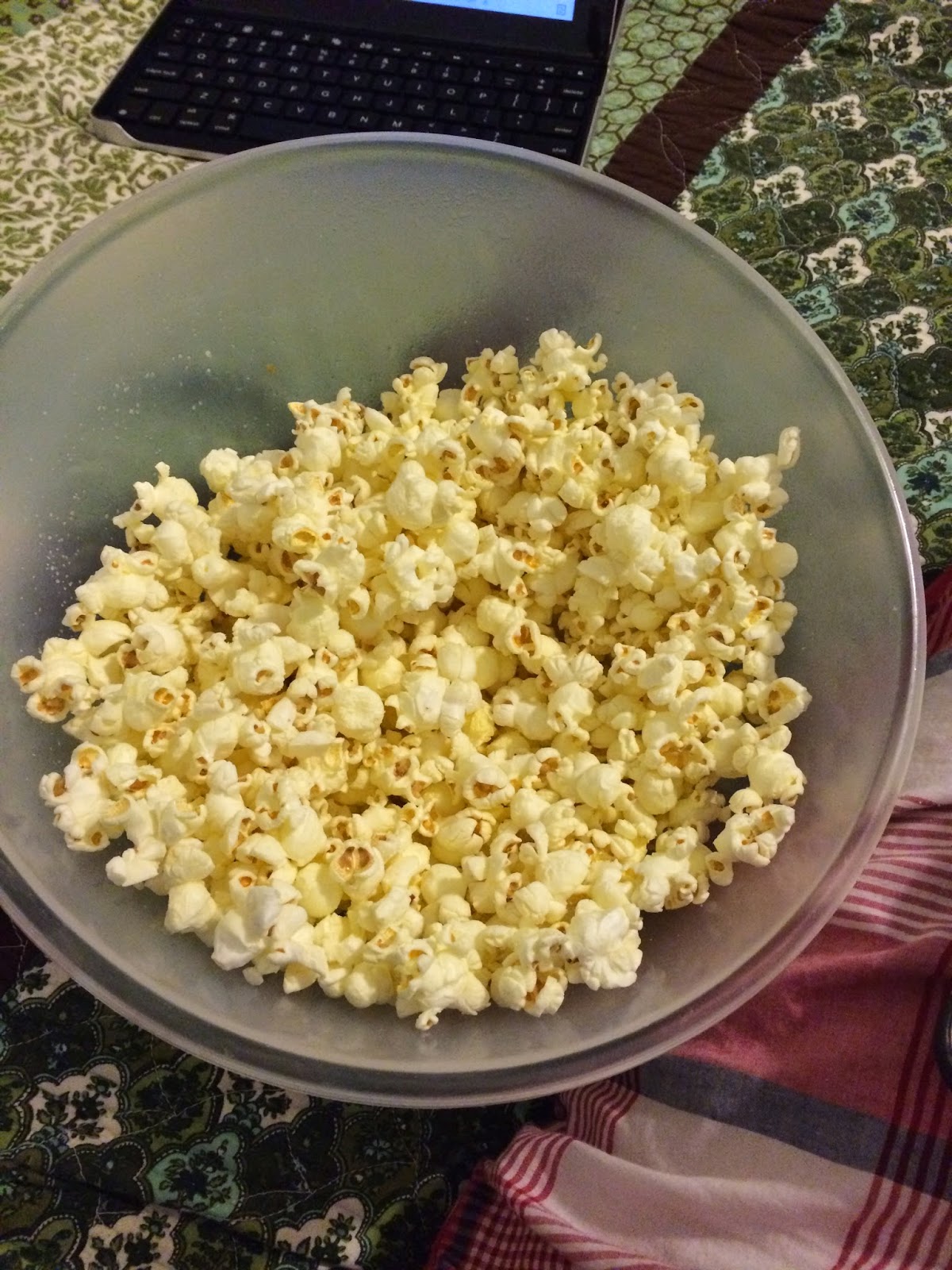 Have a fab day friendies!