Due to a busy week of exams + assignments and a Columbia nursing banquet last night that I forgot about until people reminded me, I had no time to thoughtfully write up a post for this WIAW. I'm so sorry. So today, it's all about the food!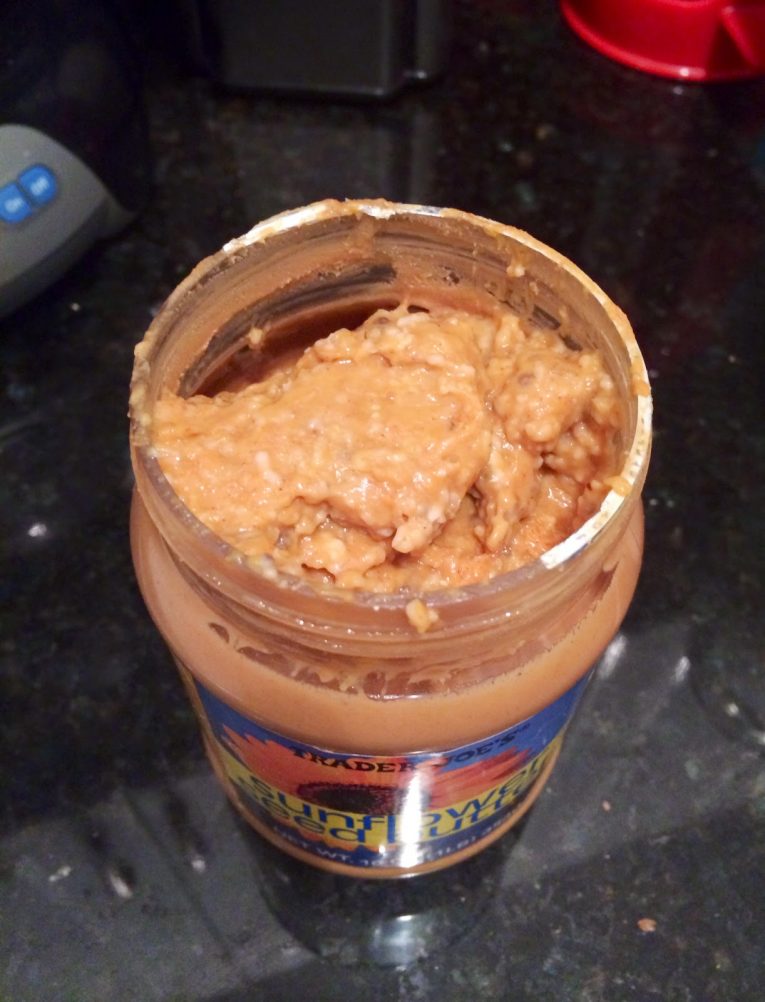 I decided to switch it up after 30 days [literally] straight of eating pancakes. Breakfast was pumpkin oats in a jar using 1/3 cup oat bran, 1 tablespoon chia seeds, 1 cup almond milk + 1/2 cup water, cinnamon and a pinch of sea salt. I sliced in a banana at the end and poured into into a sunbutter jar that had 1-2 tablespoons left in it.
Lunch was nothing out of the ordinary. To be completely honest, I've done zero meal prep the past couple weeks simply because Saturdays and Sundays have been filled to the brim. I'm actually lucky to get to the grocery over the weekend so I've just been doing what I can in trying to pack my lunch and not eat dinner out 7 days a week. There's a season for meal prep and there's a season for TJs frozen foods. And right now, I'm in the latter.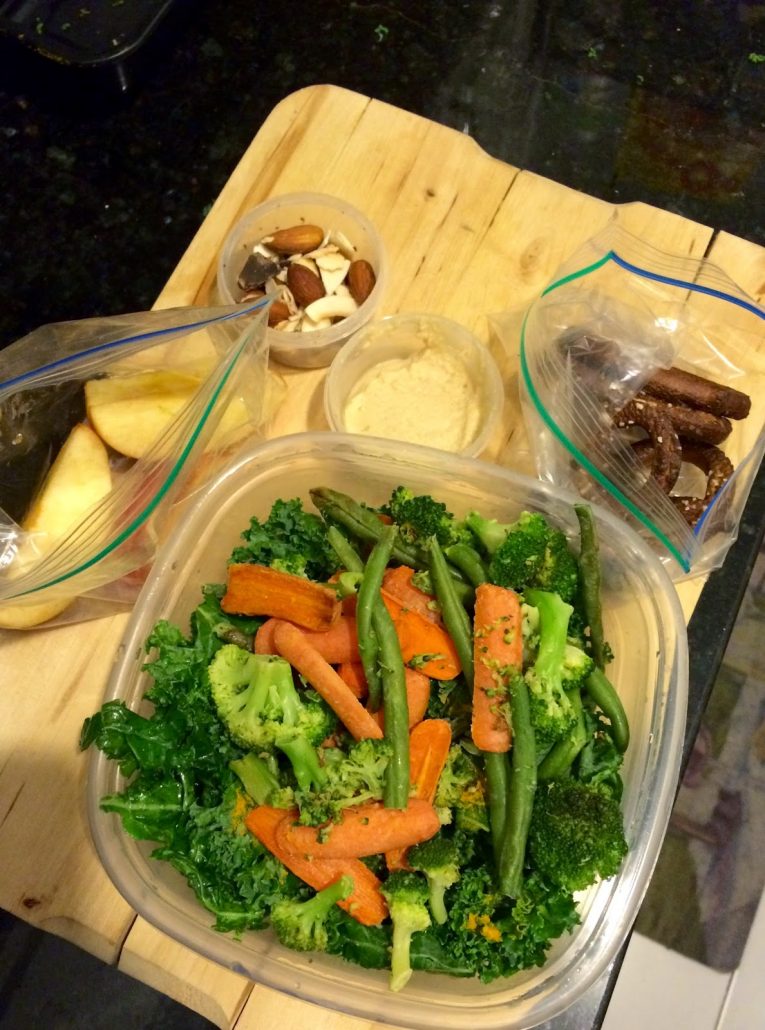 In the lunchbox yesterday was kale topped with roasted carrots, broccoli and green beans. I literally sliced baby carrots in half and poured out frozen broccoli and green beans on a sheet pan, drizzled on coconut oil and sea salt and roasted at 350 for about 15-20 minutes. Also in the lunchbox was pretzels, hummus, a sliced apple, and some almond + coconut + dark chocolate trail mix.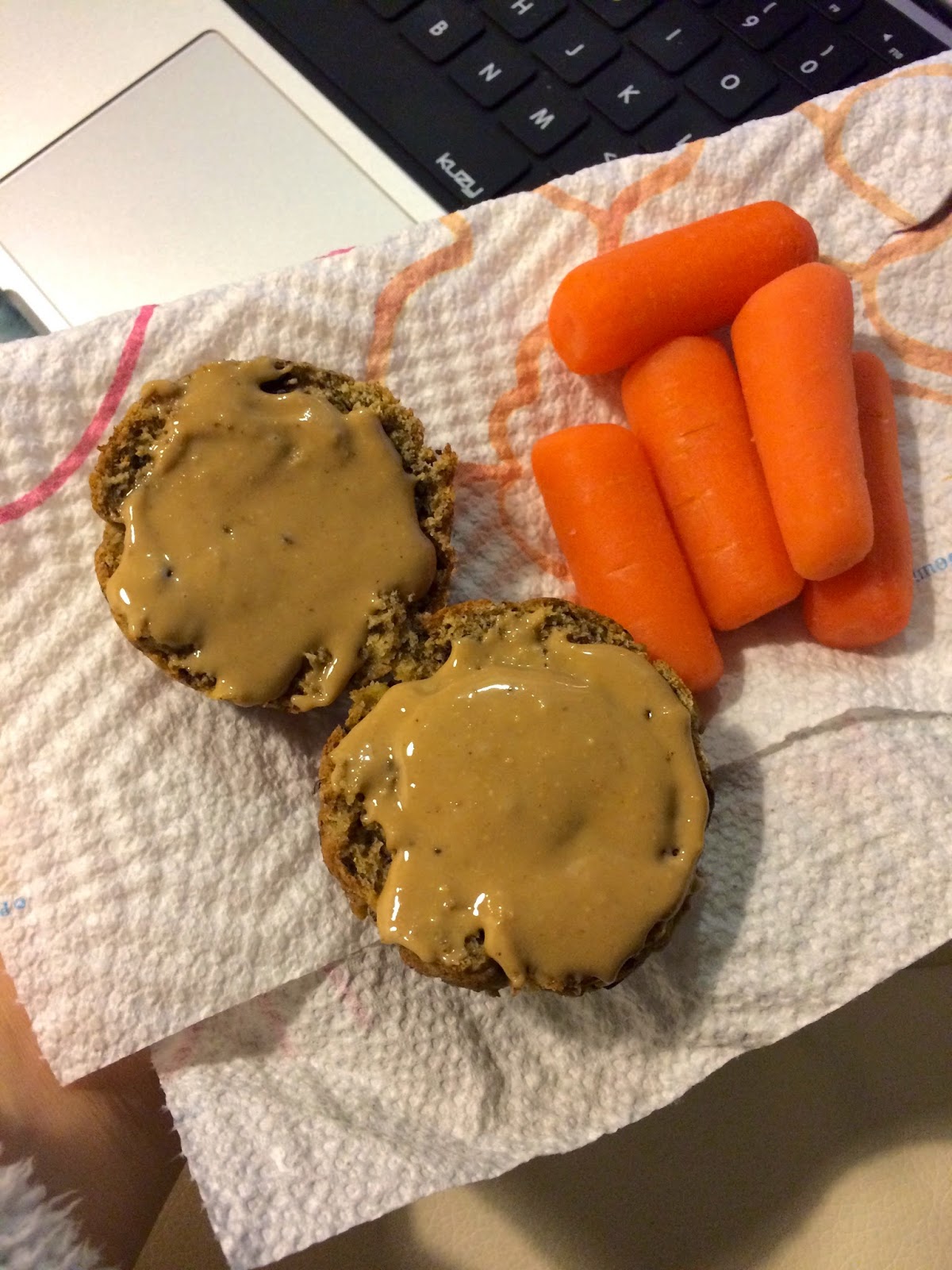 Snacks included a banana chocolate chip muffin from the depths of my freezer topped with cashew butter and some baby carrots. Following a 30 minute Barre3 video + 10 minutes of jump rope I drank a green smoothie made with 1/2 frozen banana, 1/2 scoop vanilla
Vega One
, frozen spinach, and ice.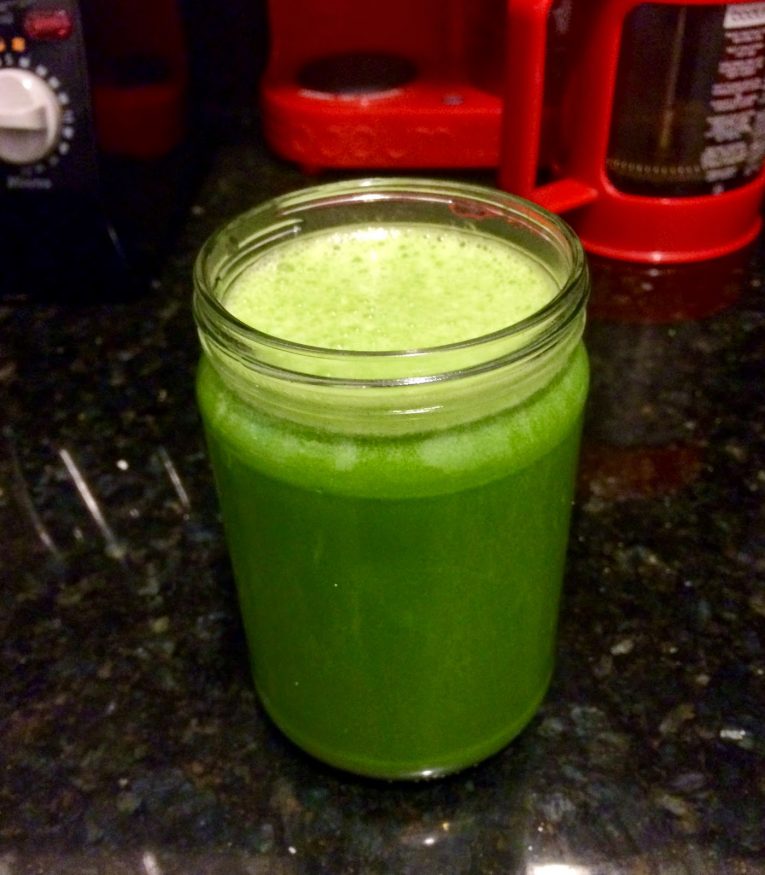 Dinner was made possible by Trader Joe's. If you haven't had their veggie egg rolls you must! I use to live off these in college and I'm still relying on them in grad school. Five golden stars for their spinach salad too!