How's your week going? Because of Labor Day last week, this is our first full week of class so it feels good to be in a rhythm and fully into the swing of things. And you guys, I cannot get enough of this cooler weather. Nick and I walked to get ice cream last night and I had on leggings, a long sleeve, and a jacket. The mornings are crisp and hot oatmeal is back!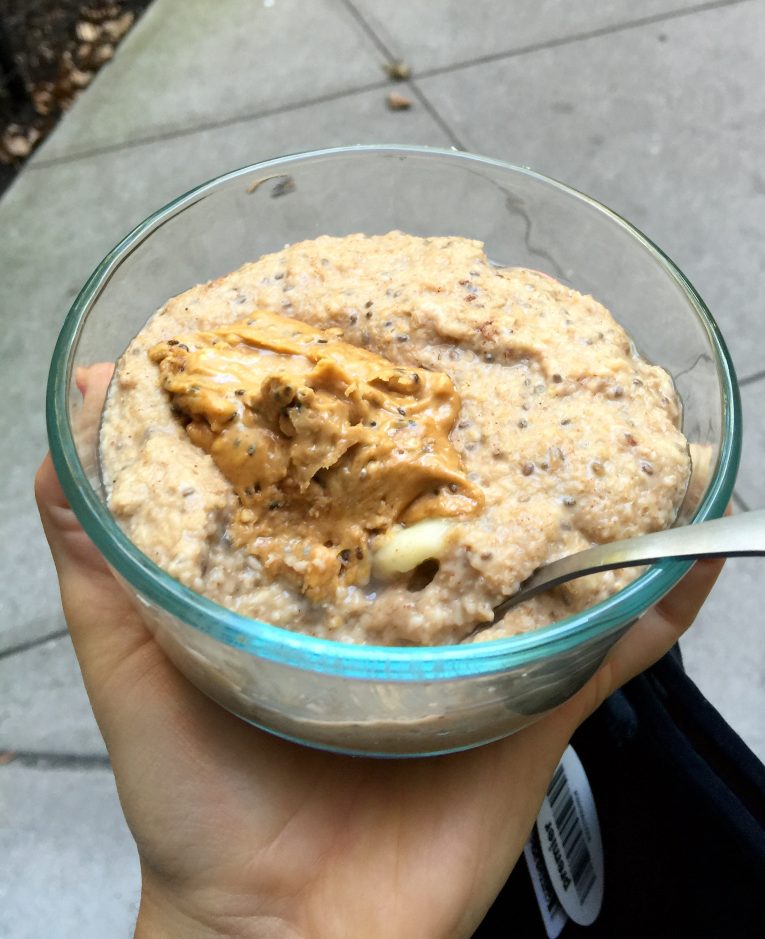 Mondays and Wednesdays I have to leave my apartment by 8am so breakfast is eaten on my way uptown to Columbia. This week, I'm all about the classic banana + PB oatmeal…except this is oatbran. I posted on IG and some of you asked about a recipe– this is just 1/3 cup dry oatbran, 1 tbsp chia seeds, 1 1/2 cups unsweetened almond milk, a splash of cinnamon, a heafty sprinkle of cinnamon and a dash of sea salt. Let it simmer away until all the liquid is absorbed and then stir in a chopped banana and top with a respectable spoonful of PB. If you haven't had Trader Joe's flax and chia PB, go get some.
Pancakes hold me over way, way longer than oatmeal though so by 11am I was about to eat my arm off, so I ate some almonds in class.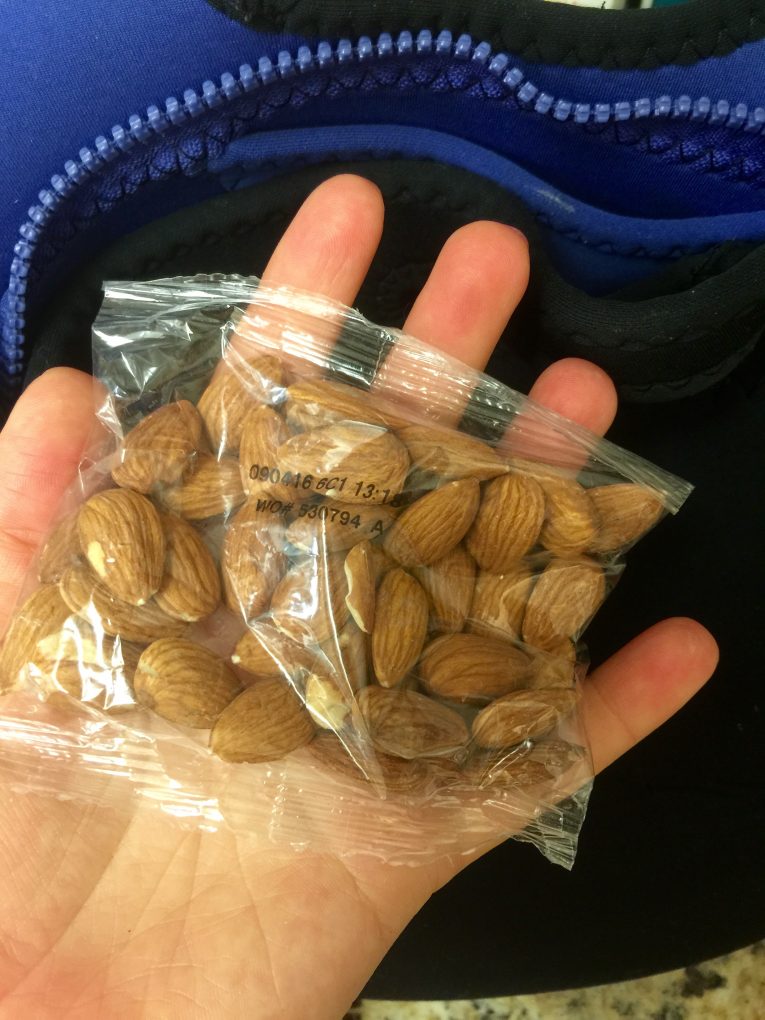 And then was more than ready for lunch by 12:30. Some days are just hungry days. I ate in the sunshine while doing some freelance work and answering emails. It was cool and breezy and I was super grateful to be able to have a job that allows me to work anywhere.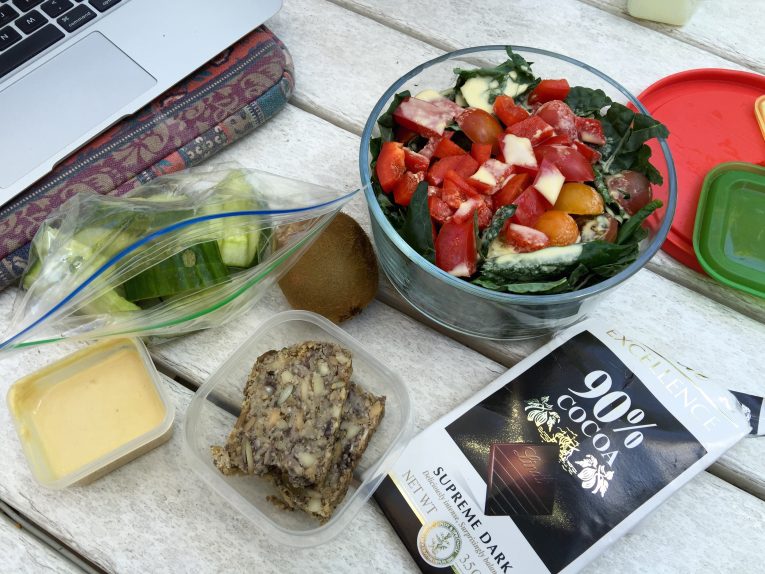 I'm still working my way through this super dense seedy bread I made last week, so with a slice of that I had kale salad [if you live in NYC, organic kale is 2/$4 at Whole Foods, heyyyy!] with tomatoes and bell pepper + lemon tahini dressing . Plus a kiwi, some cucumber + hummus and a couple squares of dark chocolate.
And after working for a couple hours, I was hungry again. Before heading to a cycling class, I ate a couple sunflower raisin energy balls I made in about 5 minutes yesterday by throwing this is my Vitamix and then rolling it into balls: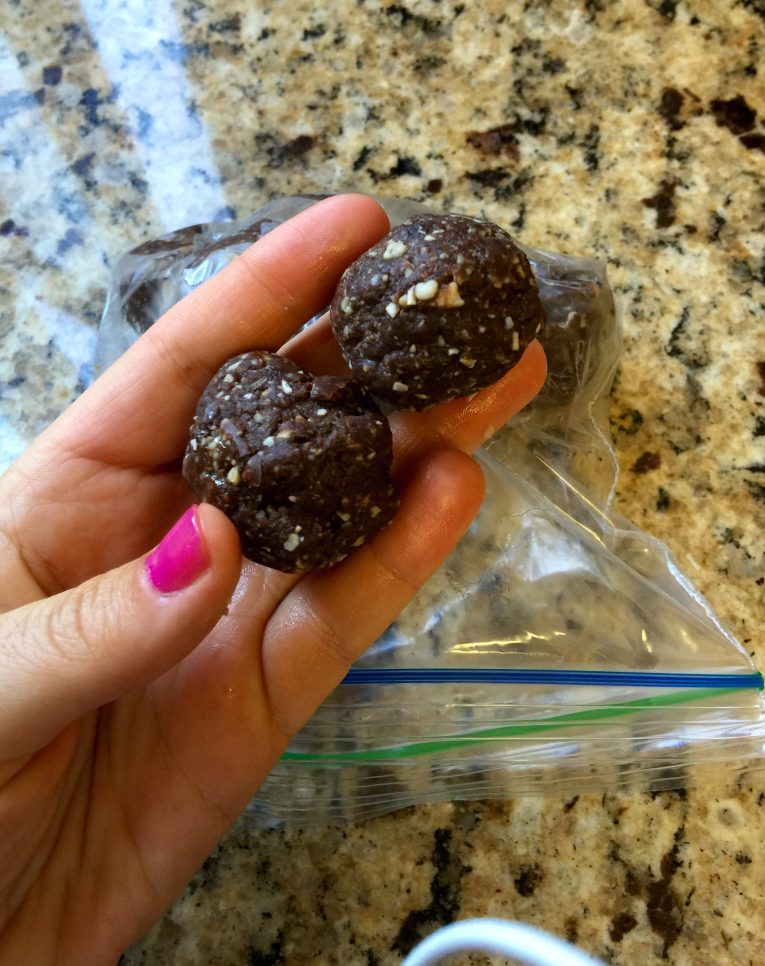 Chocolate Coconut Sunflower Bites
1 cup raw sunflower seeds
2/3 cup organic raisins 
6 tbsp unsweetened coconut 
3 tbsp cacao powder [or cocoa powder will do too] 
1/4 tsp sea salt
And then spun my little heart out at a cycle class. I'm fighting some IT band issues with training for the NYC marathon, so while I could run– it's uncomfortable and I don't want to really piss off my IT band so I'm taking this week off from running and cross training instead.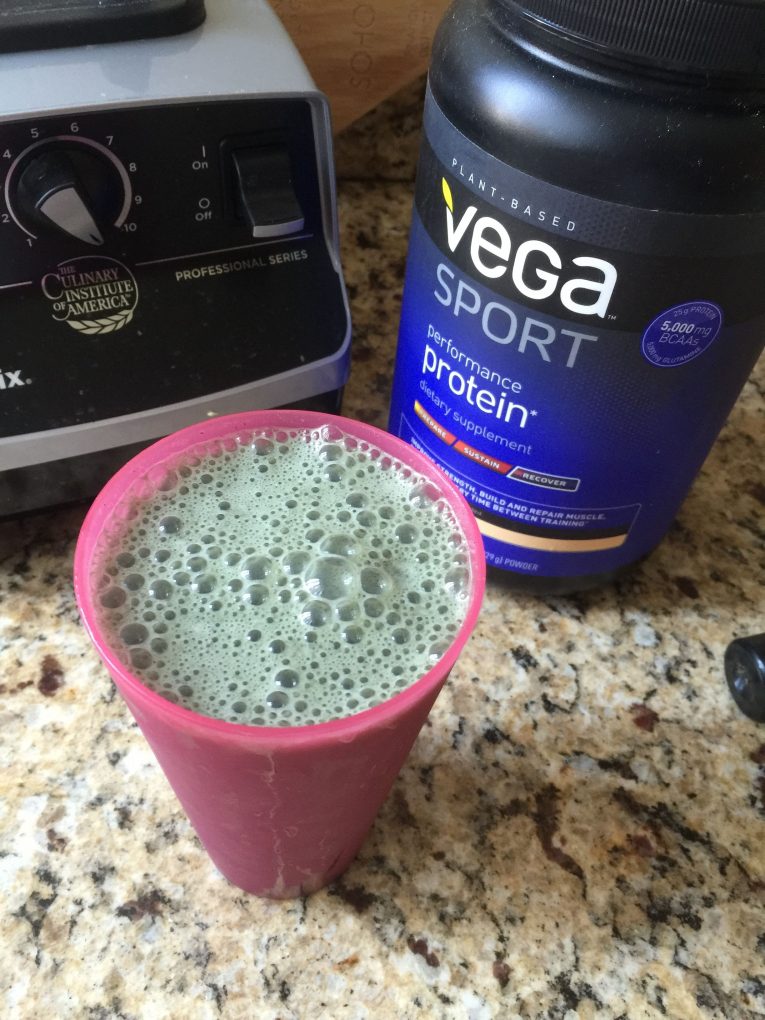 I showered, biked home and drank a green smoothie while throwing together dinner because I was too hungry to wait. In the Vitamix, 1 cup homemade cashew milk, 1/2 frozen banana, 1 cup frozen organic spinach, and 1/2 scoop Vega sport. I reheated gingery red lentils I made on Sunday, mashed a yukon gold potato with some butter, and sautéed up some TJs frozen green beans with coconut oil.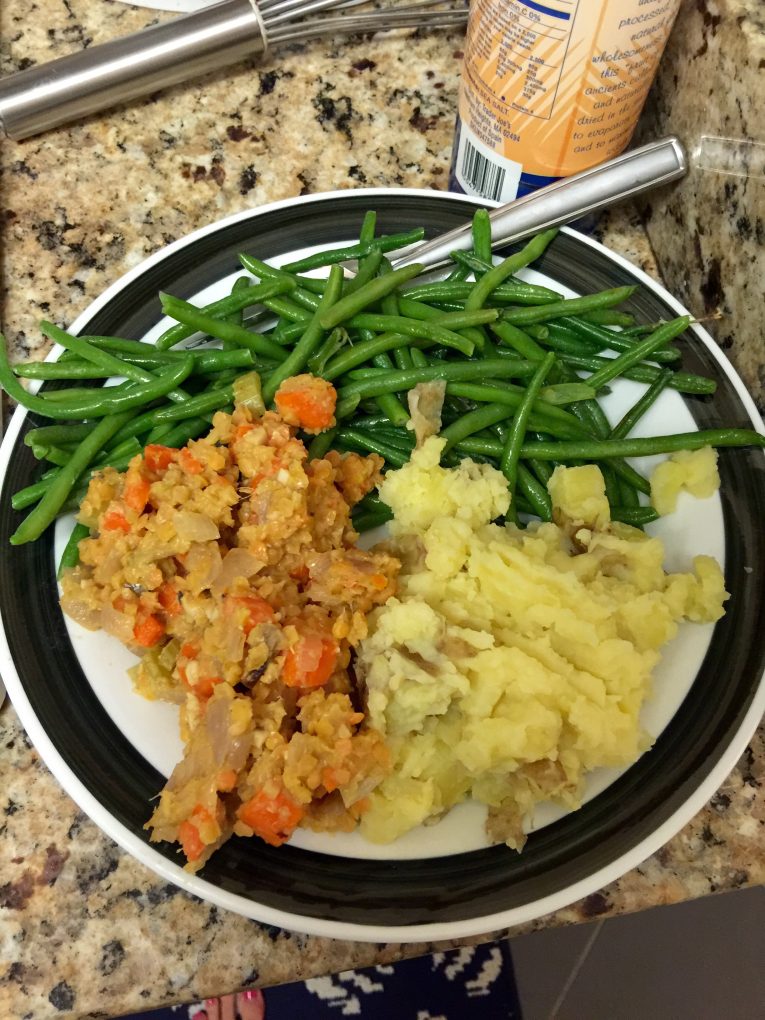 After dinner, Nick and I walked to get a salty crunch sundae from Chloe's because it was so nice out and we were both craving it. But I was still hungry when I got home so I ate some flattened banana with PB and chocolate and then tucked into bed to read by 10:30 – cheers to early bedtimes!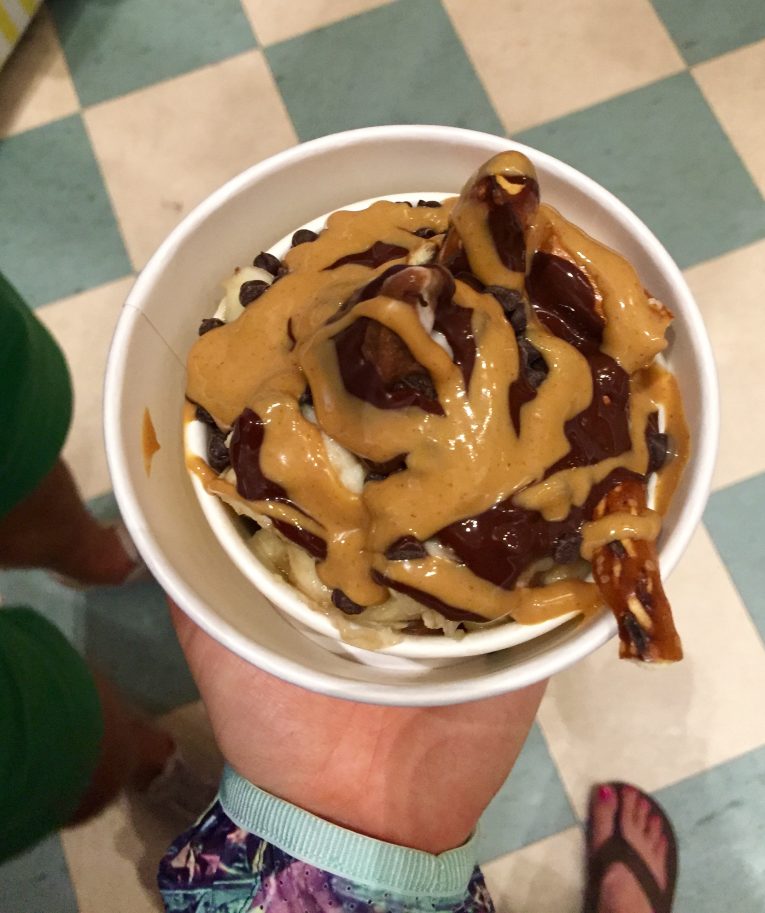 And that's a wrap to a hungry WIAW.
Eat something awesome today, okay?