Yesterday felt like 3 days packed into one. I've always moved out of a room in New York (because at least 1 roommate has always stayed in the apartment) and never out of an entire apartment. I'm sure a lot of you have and are like…yea Robyn, it's a doozy. Well, I learned that quickly. We hired movers to get everything from our apartment into this U-Haul which was a major help and the move would have been impossible yesterday without their efficiency.
If you're new reading, here's the back story on the move to Boston.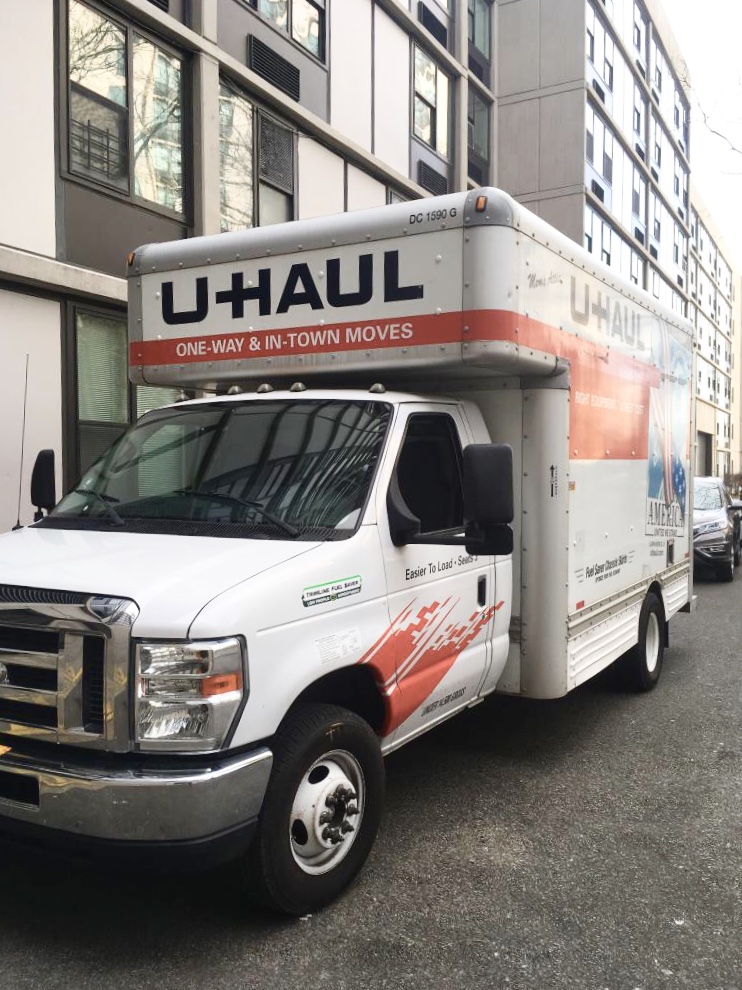 Between the actual moving, scrubbing that apartment top to bottom, driving up to Boston yesterday and then unloading it into a storage unit with the help of movers…I was ready to collapse by the time we got to our friends apartment last night around 9pm. It's crazy that our entire apartment – furniture and boxes and everything – fit into this 15 foot truck. Nick drove the truck up and I drove our CR-V (also crazy….WE HAVE A CAR…and this car makes me feel like I have SO MUCH FREEDOM…which I know might sound ridiculous but it does) Like, I can go to a grocery store and put groceries in my trunk. I can leave Boston and get into nature whenever I want without having to plan around train times or picking up a rental car. I think my cortisol levels just plummeted.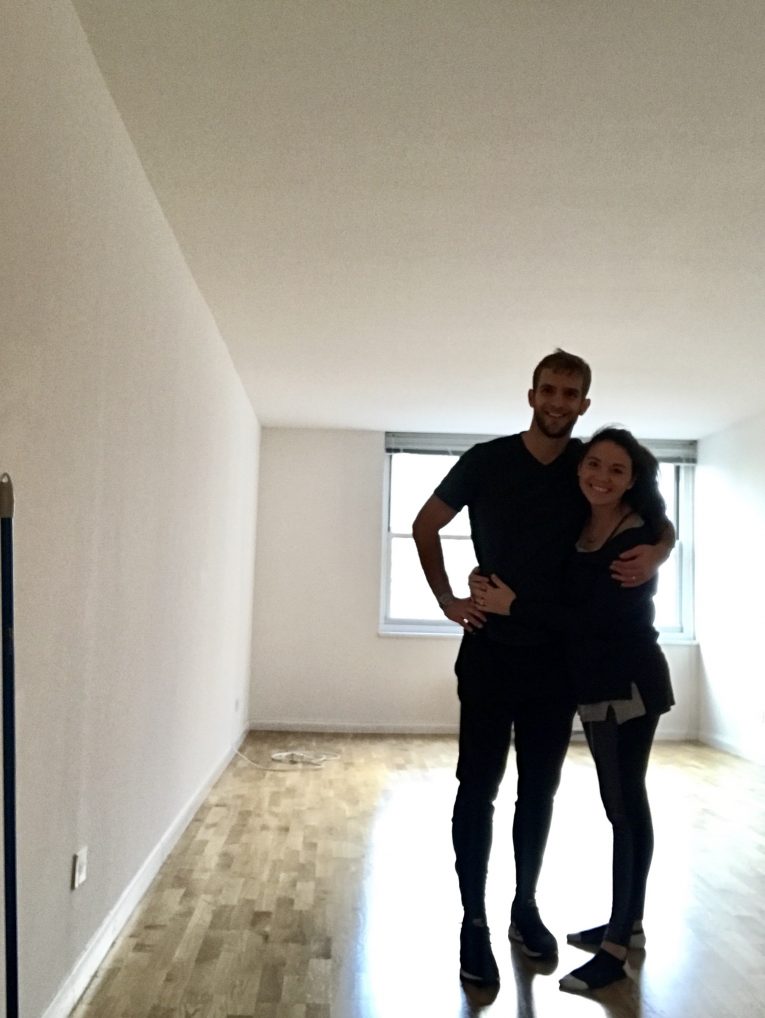 As I drove out of New York City yesterday I had a surreal and unexpected couple hours of grieving. Although I'm more than ready to leave the pace and hustle and sheer enormity of New York, I'm going to really miss this mid twenties season of life. I grieved my middle two years in New York most. My first and last year were really challenging in a lot of ways. But those middle two years were ones I'll remember forever. And although we had only been in our apartment for 8 months, it was bittersweet to say goodbye to our first real home together.
We had a friend text us yesterday…"Thinking about you guys and praying that you would approach this new season with a fresh enthusiasm for what God has ahead and a healthy appreciation for what is behind." and that sat with me all day. I don't want to remember the negative parts of New York, instead I want to look back and think…that was hard, but it was good and rich.
I'm going to type up a post with my thoughts/reflections about New York in the coming week. Partly for me and my own process, but if you find that interesting it will be on the blog next week 🙂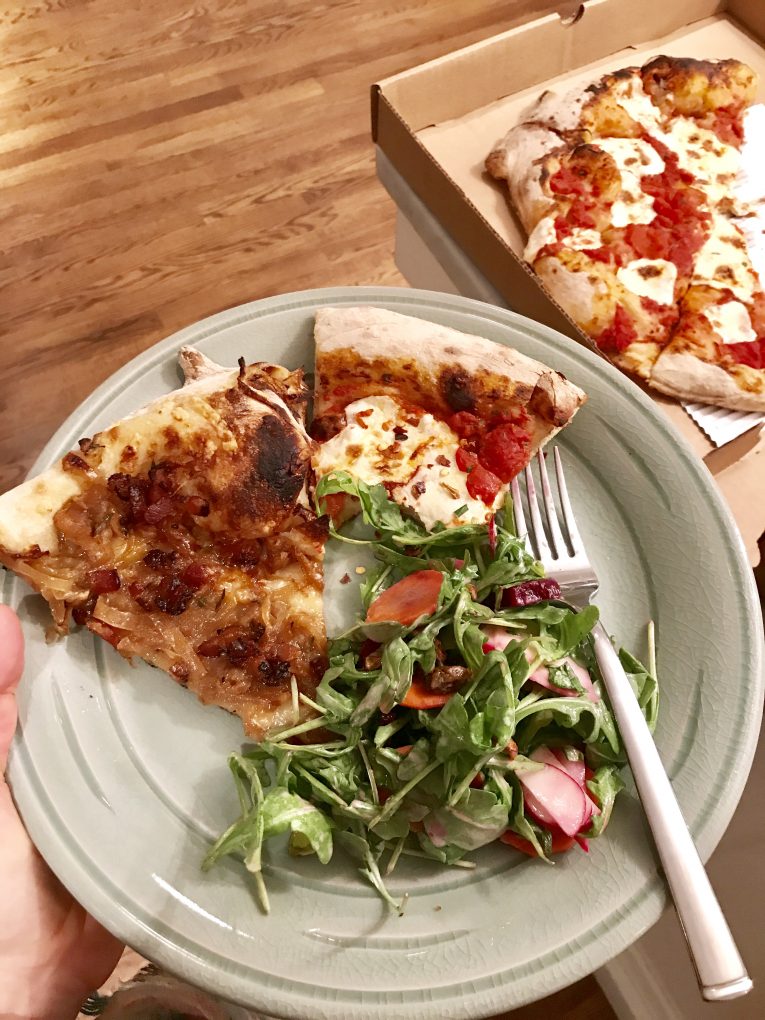 We ate pizza from Picco last night (the prosciutto + caramelized onion was to die for, I had a couple slices of that one) and celebrated by cracking a bottle of red wine with the friends we're staying with this week. And then fell into bed around midnight.
I had a client this morning and am now working away at a coffee shop all morning, tackling my inbox and some blog work.
Breakfast –> I planned on a bagel, but my stomach has felt a little off this morning (I think from all the stress of the move and go go go) so I went with some yogurt and honey + a berry muffin. Side note: I so wish they carried whole milk yogurt (both for taste and satiation), but all they had was 0%. So PSA to coffee shops…please stock whole milk yogurt and I will buy it.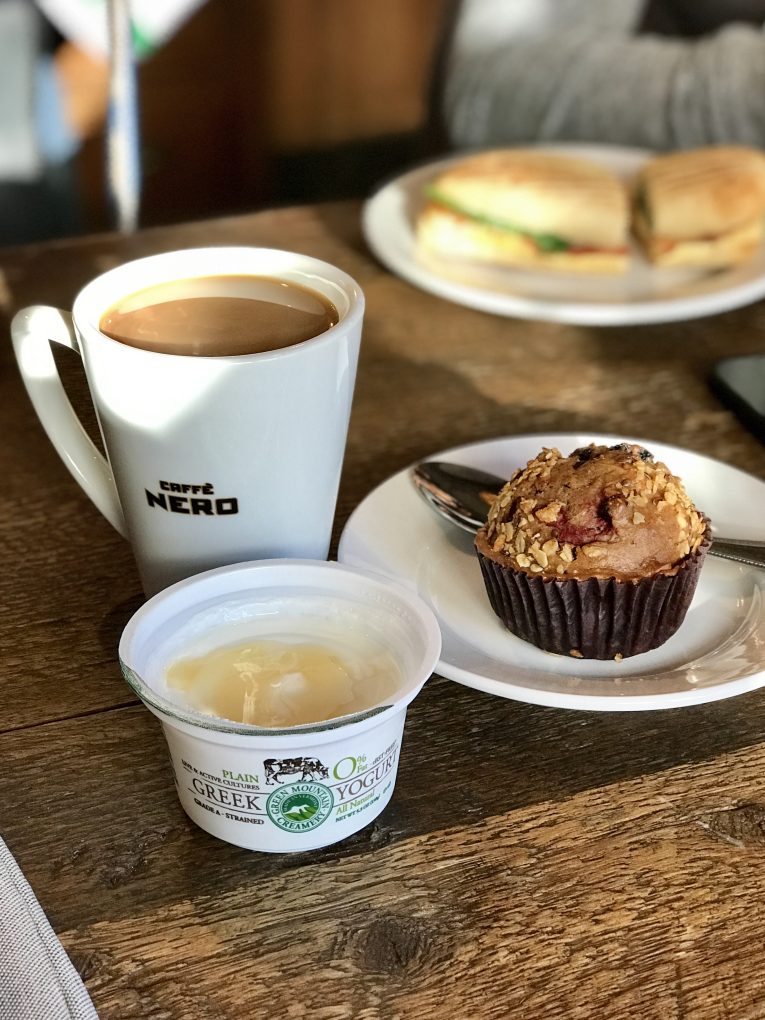 Movement this week has been packing + moving, I haven't done any "formal" workouts. My body's craving some group activity so I think I'm going to hit up a Barre3 class later on this afternoon. And we're going to look at apartments later! The two we were in love with rented yesterday so I was bummed this morning (the apartment search in big cities always feels stressful and like a rat race..) but I'm trying to stay positive and hopeful. We need to sign something in the next week before we go home for the holidays.
THANK YOU so much for all your encouraging words, warm welcome from you Bostonians (is that a word..?) and all your kind thoughts and prayers. You guys are the best and mean so much to me. Each of you!!
Have a wonderful weekend <3