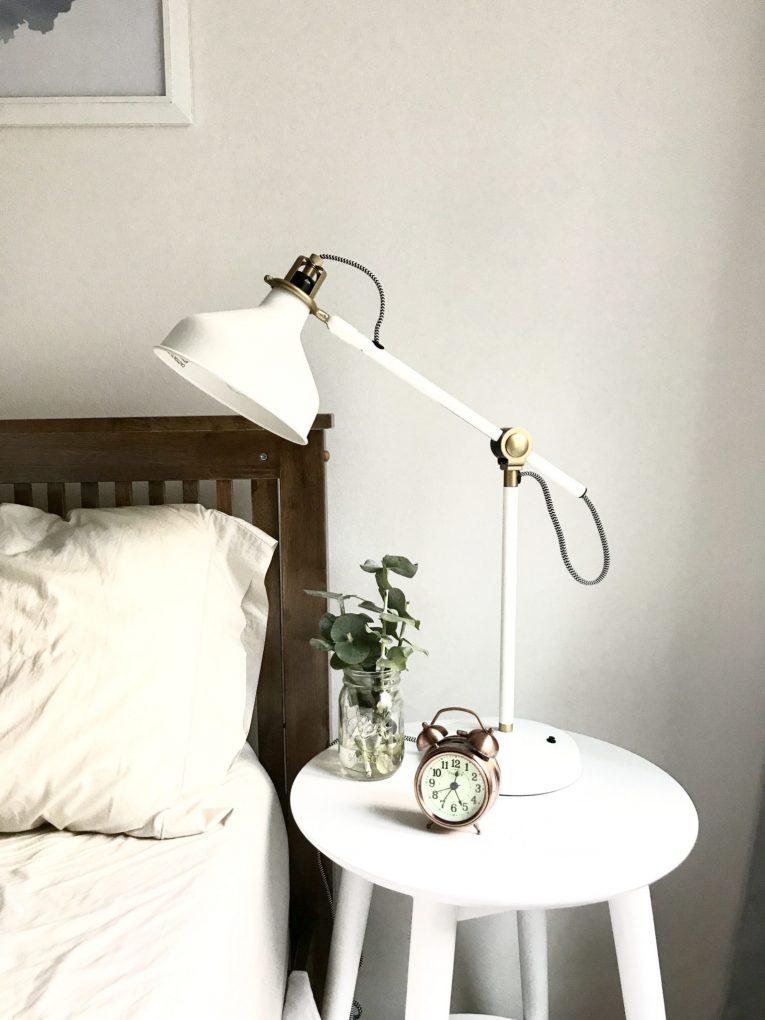 Working for myself and owning my own business sounds exciting, but actually most of the time it terrifies me. I'm a practitioner, not a business woman. I love collaborating and working with others, which is why I've added three incredible people to this team. But the more I add, the more I have to remind myself that I don't have to have it all together to lead well. Because disappointing others also terrifies me.
I'm not good at following through on goals or expectations. It's not my strength. I've always felt like I'm working against myself and others. Like WHY is this so hard Robyn? I read Gretchen Rubin's, The Four Tendencies, and found out I resist internal and external expectations and everything made sense in the world. My whole life felt validated. Now I'm working on reframing the way I set intentions/goals that I hope turn into habits so I can work with my tendencies and not against them.
I hate juice. Like green juice. I'm all about a green smoothie because it's thick and creamy and sweet with banana and peanut butter. But juice makes me gag. I'm not sure if it's the ginger or parsley or romaine or what…it makes me nauseous. Even the beet, apple, carrot juices make me ill. It always sounds refreshing in the warmer months, but then I remember I can't even stomach them. So I've accepted that I will probably never like juice even though it looks refreshing.
Whenever somebody finds out I'm a dietitian and then launches in with the, "So can you tell me how to….get healthier, lose weight, etc etc." I'm always so awkward. SO AWKWARD. Because I don't really know how to tell them…I actually know very little about the minutia of nutrition and I don't do weight loss. I actually help people learn to eat intuitively and accept their natural body size. And I never want to make anyone feel bad or weird. Maybe this is my internal projection….probably. So I usually just respond with an awkward smile/laugh and say, "Well I'm probably not the best RD to ask…I don't know a whole lot about that because I mainly work with women that have eating disorders." And usually then there's more awkwardness… This has been years and I still haven't figured out my best response! Maybe it's my awkwardness…that's probably a big part of it.
I'm realizing that as I get older, my tolerance to alcohol is plummeting. Not so much in the moment, but the day after. I can have 2 drinks (maybe 3) and feel totally fine. Not drunk. Not even tipsy. But the next day I feel BLAH and hungover. So now I'm in this process of figuring out what healthy drinking looks like for me. I love the social aspect of cracking a bottle of wine and lezzz be honest, on a Friday I want more than 1 glass because it tastes so good, but I'm realizing maybe 1 glass is what's best for my body? Buzzkill.
Self care is an area where I need some major growth. I read Kylie's blog and my chest relaxes and I'm like "ahhhhhhhhh. yes" Sure, I've come a long way from forcing myself to go on 7 mile daily runs and sacrificing sleep for work, but I still have quite a long ways to go. I'm actually circling back and doing a lot of the same exercises I have clients do when it comes to cultivating self care. So far I'm getting into a rhythm of a daily 10-15 minute restorative yoga practice, foam rolling my IT bands, and drinking tea + reading at nighttime instead of scrolling through Instagram. It's a work in progress.
I've skipped periods or had irregular periods this past year. It's been a few times, but it's happened. That's my body telling me something is up. Once was in October when I had a super long cycle and looking back on that month I was stressed out with the impending move to Boston and was traveling a lot that month – nothing else in my life had changed except stress and travel. I had a couple longer cycles around 38-40 days at the beginning of 2017 when I traveled to Europe in January and then was studying for NP Boards in Jan/Feb. I talk about this a lot in my e-course on getting your period back that is coming out next month. Your period is the barometer of your health and there are so many reasons your cycle could be irregular or go missing all together. Stress and sleep are two big factors. So all that to say, I'm not perfect. I too, have to do some self inventory when my cycle gets irregular.
I don't really like sleep. I know I need it…I'd die without sleep…but I do not look forward to it. I'd rather be reading, watching a movie, scrolling through Instagram if I'm honest and doing anything but laying in bed doing nothing but sleeping. Does that sound ridiculous? Probably. Yes actually.
I'm a big fan of counseling. I haven't been in a few months (maybe longer?) and through this transition to Boston and marriage and blah blah blah I'm like…yea, I should go back to counseling. I'm not an expert on absolutely anything so I could use some third party advice, guidance and someone who gets paid to hear me ramble and cry.