"Ugh, I shouldn't have eaten that."
Sound familiar? We've all heard it at one point or another.
And then you start questioning yourself, "Wait, should I have eaten that either?"
You're out to dinner with a group of girlfriends and notice that your friend hardly touches her plate, while you were starving and enjoyed every bite. You didn't give your clean plate a second thought until you saw her barely eaten plate.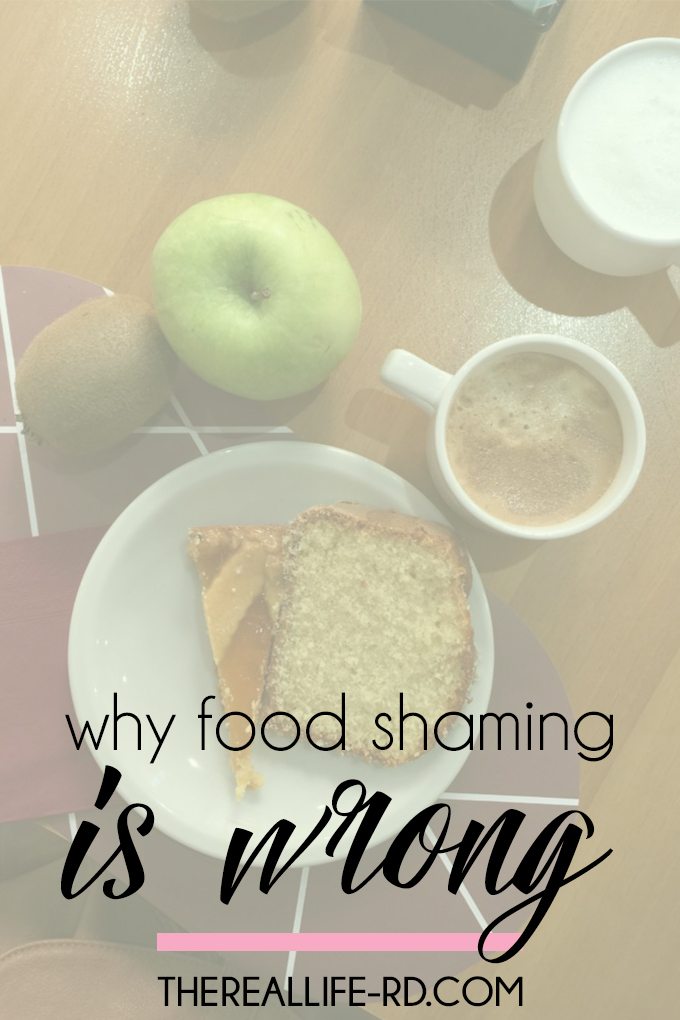 And then you feel guilty and begin telling yourself why you shouldn't have eaten it all, even though you're happily satisfied. And now you feel bad. "Well, I totally didn't need to eat all that."
Or you eat that cookie without hesitation, until your friend starts talking about how she is going to workout extra hard the next day to burn off those cookie calories. And now you think, "Maybe I should too."
Should you drink that second glass of wine? Why is she ordering a salad? If I finish this entire plate does that make me gluttonous…or just hungry?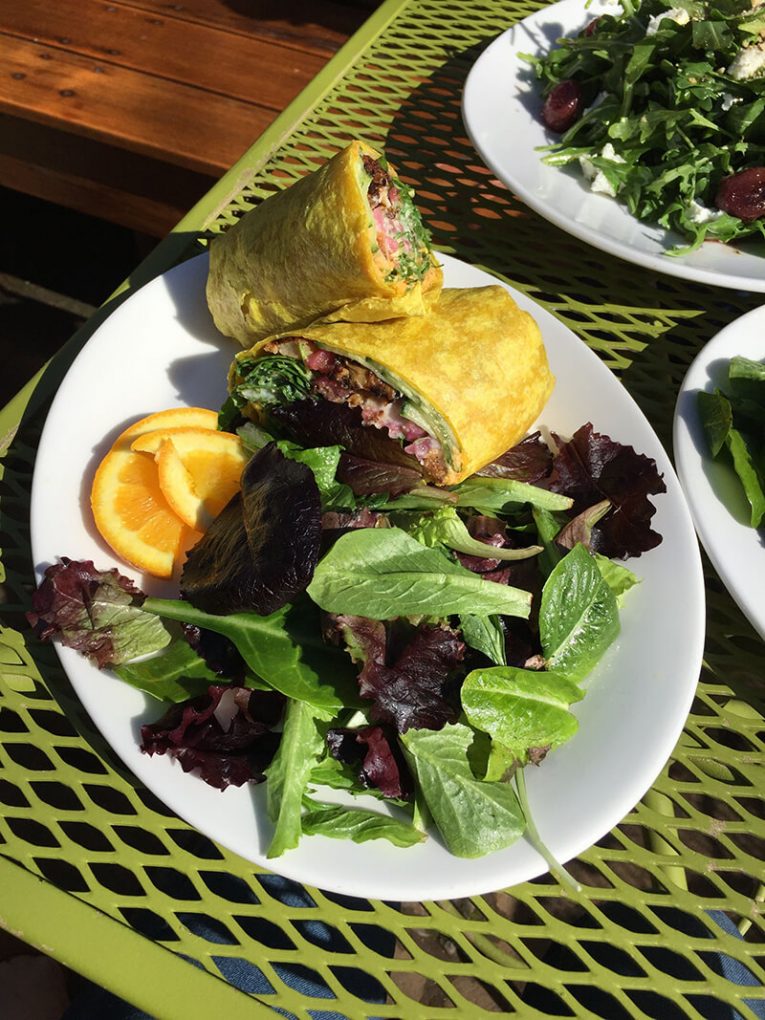 Food comparison and food shaming. It sucks the life out of experiences and our relationships with others. Sometimes it's consciously, and sometimes it's subconscious – we don't even know we're doing it until we step back to realize it or somebody calls us out on it. So how do we overcome it and start to associate food with nourishment, joy, and something to share with those we love instead of something used to condemn ourselves and others?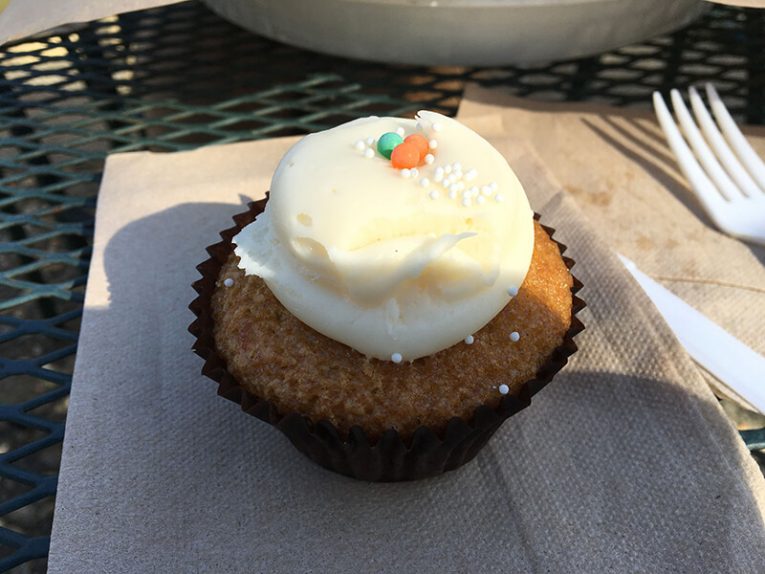 We stop looking at food as something to control and manipulate and instead view food as a gift..graciously given to us so we can nourish our bodies well. Given to us so we can thrive. Given to us to fully enjoy because it tastes awesome. Given to us so we can have the energy and passion and ambition to be who we were fully created to be.
My Nutshell clients can initially find it challenging to eat more and not compare what they are eating with what others are eating. We live in a culture where there is a sense of pride and accomplishment associated with eating less and not giving in to your hunger. That you somehow have more willpower and self-control because you can resist the urge to give you body what it simply needs. That somehow eating less makes you more feminine or something.
Over the past several years, I've had women tell me that they feel a sense of guilt or shame when they are eating more than those around them and wonder how to overcome those feelings. It's much easier said than actually done – but simply put, you stop associating how much or what you eat with your worth or character.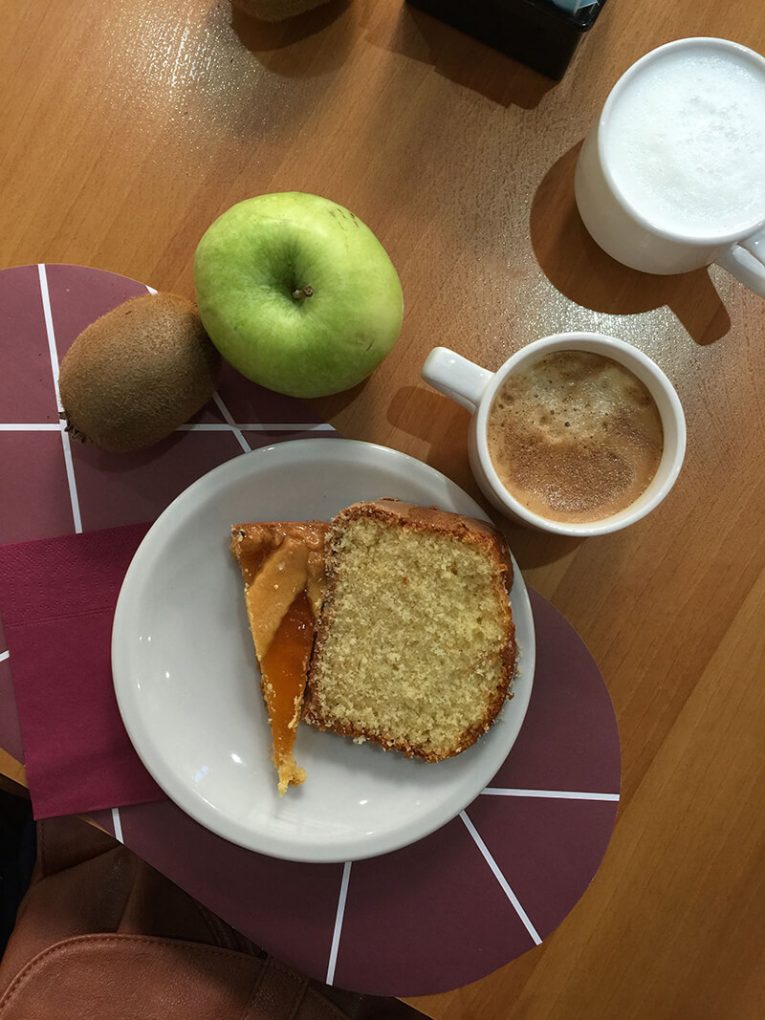 Because food is just food.
It's meant for nourishment and to be enjoyed and it has nothing to do with how self-disciplined you are, or how much willpower you have, and it certainly has nothing to do with your identity and worth.
Sometimes we might just be hungrier than the person we are eating with, and that's okay. We make it way more complicate than that. In a culture where it's normal to eat less and restrict more, eating three balanced meals a day with plenty of snacks is no longer necessarily mainstream. And that's a shame.
Somehow we've misconstrued what a "normal" amount of food is, analyzed what we should be eating, and then convinced ourselves we should only eat such and such calories. And consequently, we've lost sight of the real purpose and beauty of food. It's meant to give us energy and strength and vitality, and to an extent…bring us happiness. It's how we celebrate with those we love and it's a way to bring people together.
So when you shame yourself for eating something or when you compare how much you're eating to how much the person next to you is eating, it's damaging to everyone involved. In reality, nobody really cares how much you eat or how thin you are or how much you can resist your hunger. People don't care about your pant size. They care about your heart.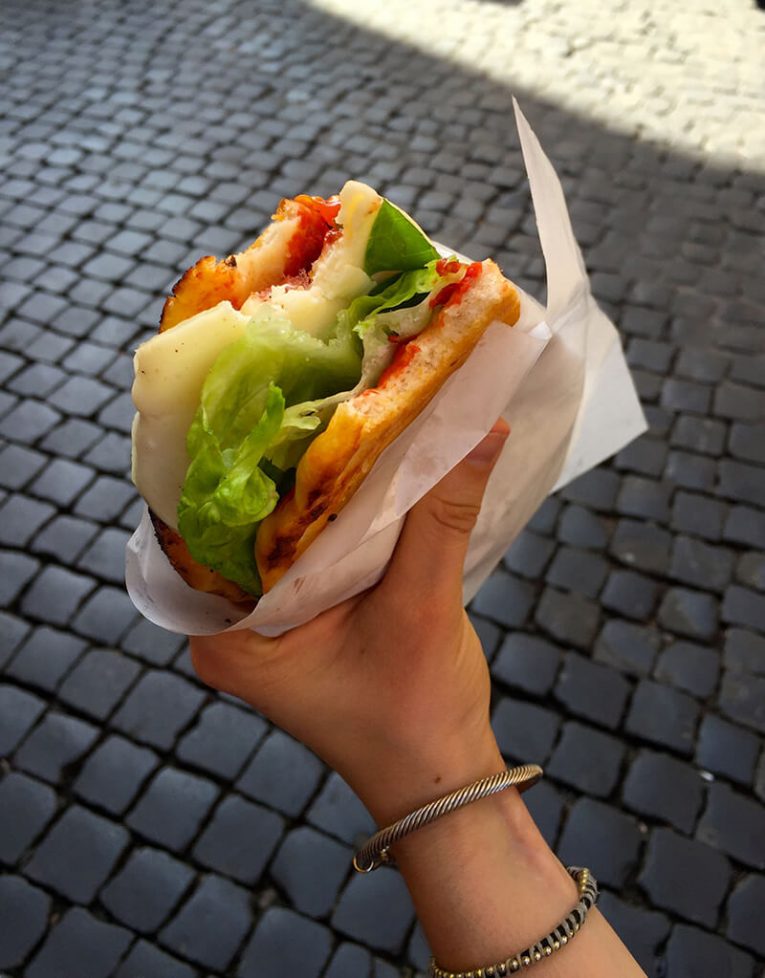 When we get so wrapped in up in our bodies it's actually ourselves getting wrapped up in our own egos. And when we begin to think not less of ourselves, but of ourselves less we can become the person we were fully created to be. There is freedom in that. We can start focusing on serving others, loving people well, realizing and living out our passions and finding joy. Because comparison is a nasty thief of joy.
So whether it's a cookie your co-worker baked, a burger + fries out with friends or a ice cream cone on a hot summer night, there is no shame or guilt in that. It's simply food. Meant to nourish us and allow us to thrive and be well. Not to build our pride and egos and make others feel bad.
SaveSave