Good morning! I've wanted to get back into regular blogging since school wrapped up last week, but with fighting almost a week of crappy sleep that's been really hard. I'm trying to not be discouraged and remain hopeful that this will get better! My hormones feel like they've been at a rave with house music for like 7 days…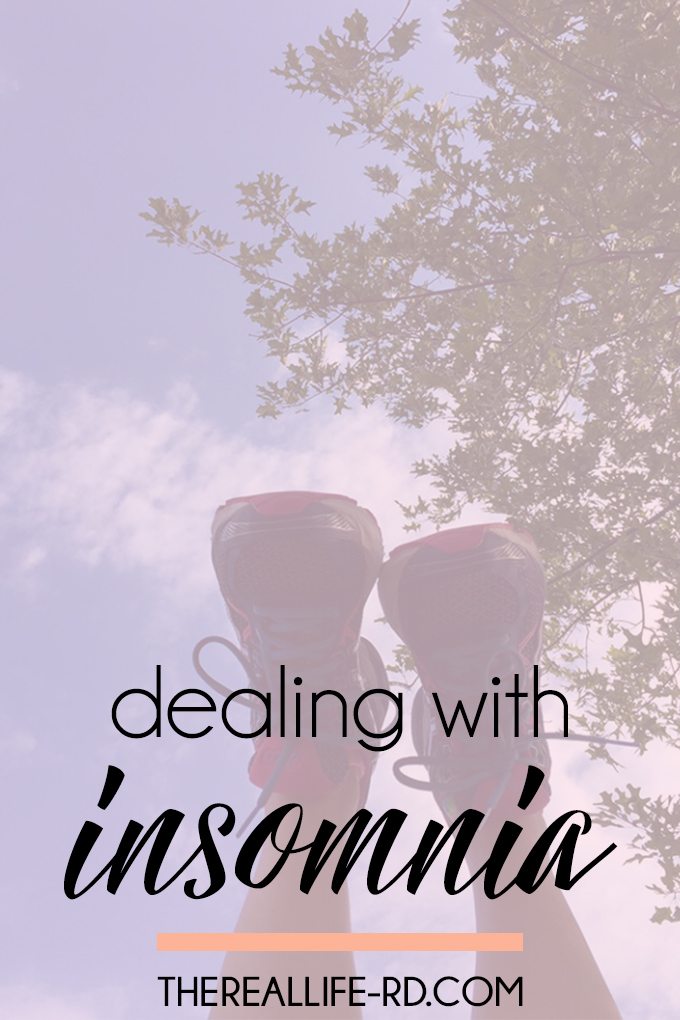 BUT, my friend Whitney struggled with poor sleep for a while and recommended the app, Head Space, and I'm loving it even after one day! They have sleep specific meditations that have helped to keep me calm, but they also have so many different subscriptions – ones for eating, depression, anxiety, etc, etc. If you need more mindfulness in your life (don't we all?!) I highly recommend. Certainly worth the money I think!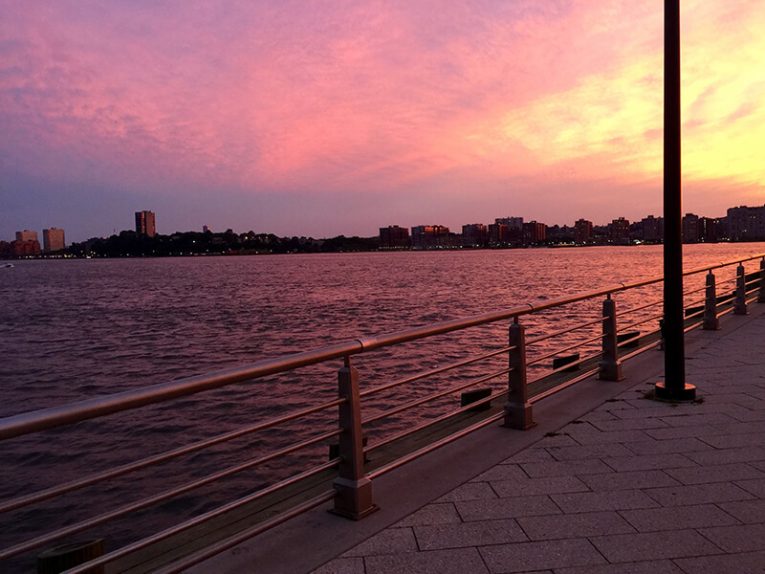 With crappy sleep, I've been trying to be gentle with myself and not run or workout intensely even though the weather here is freaking gorgeous. If I'm really tired, I've been going on a 20-30 minute walk in the park to get fresh air and just breathe. If I have a bit more energy, I've been doing Barre3 online workouts (which I use to do during my first year of nursing school!) and love them. I'm hoping to get back into running once sleep improves.
I've been thinking a lot though about how my reaction to this insomnia is way different than it would have been two years ago. When I first started nursing school I use to have these intermittent nights of sleeplessness and would get so worked up and upset – like calling my mom crying – but my response now is more calm, less dramatic. And that goes with anything in life, how are we responding? So even in the midst of unideal circumstances, how am I choosing to react? I know this will get better and even though it sucks, it's not the end of the world. There is learning to be done here. Lots of prayer, the Head Space app, deep breathing, reading and talking with close friends and sharing with you guys has made me feel less alone.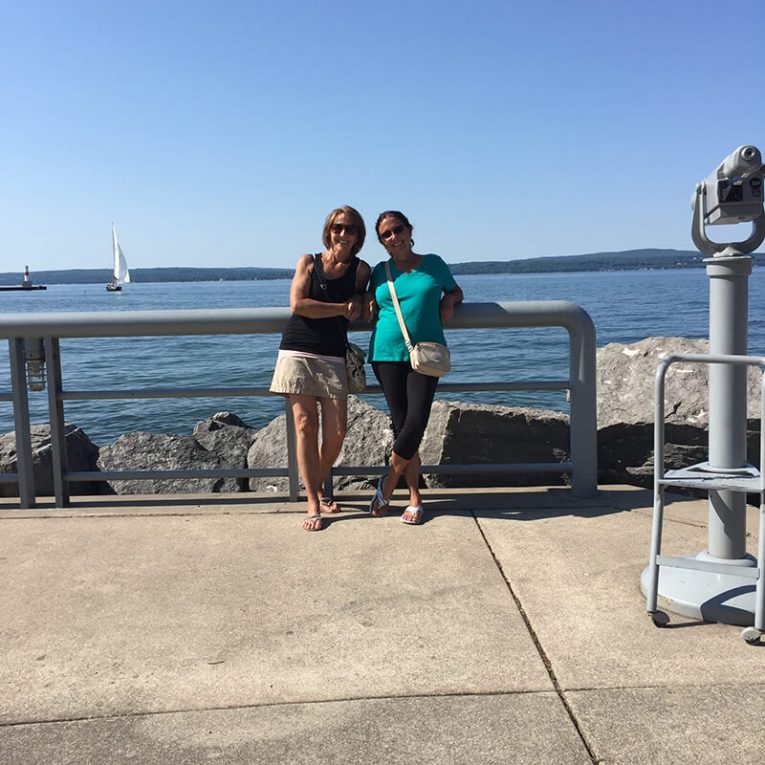 Some good news is my momma and aunt are coming to the city for five whole days on Thursday! My aunt has never been to New York City and so we will be doing the touristy things (I'm already giving myself pep talks about how I will enjoy Times Square :)) but also un-touristy things and more local things. I'm so excited to have my people here!
Then Nick and I head to Cape Cod with his family on the 30th and I can't wait for the quiet and quaintness of that place. His grandma has a house there so his fam has been going for years, but my first time was last year (side note: time flies) and it was so restful. I'm planning on unplugging from email and work for those 5 days and I think it will be just what my soul needs before next semester (my last semester heyyyyy) starts after Labor Day.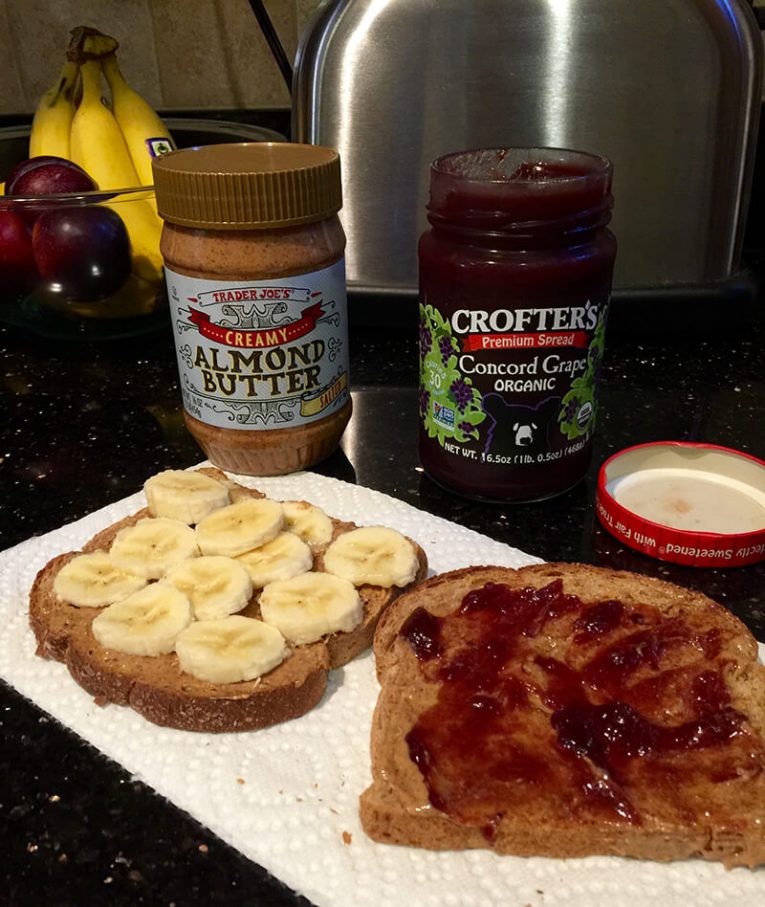 Today I'm currently eating this PB + J breakfast, then having a few Nutshell sessions, getting my hair cut, going on a long walk with maybe some jogging, cooking dinner for Nick and having a conference call with Cody where we're casting vision for the fall! So if you have some input with what you want to see here on the blog or with Nutshell Nutrition, speak up in the comments!
Also, I'm having bible study girls over for dinner tomorrow and making these mediterranean falafel bowls and peach crisp. Plus wine. I'm pretty excited about it since I've been eyeing those falafel for months.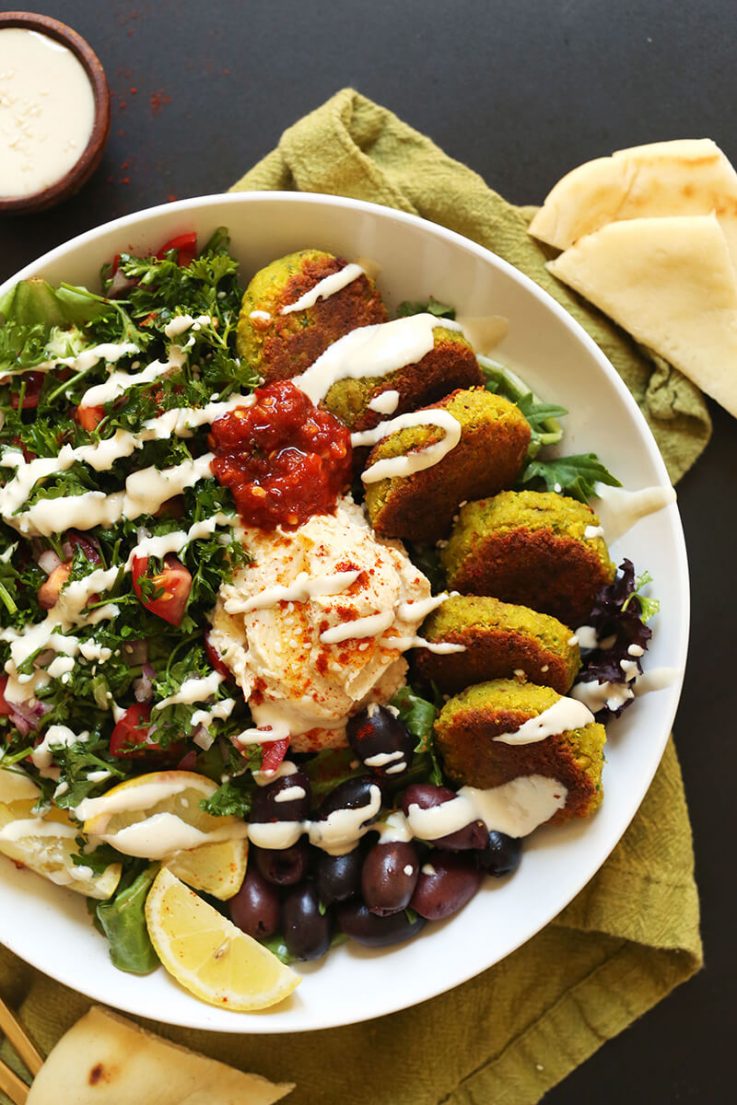 Need some positive affirmations? Click here. Questioning intuitive eating? Click here. Want to practice better self care? Click here.
Lastly, I'm hoping for a power nap today. Naps are my favorite.
Have the best dayyyyy!
SaveSave