Is coffee bad for my health? Does coffee actually stress my body out more and mess up my hormones?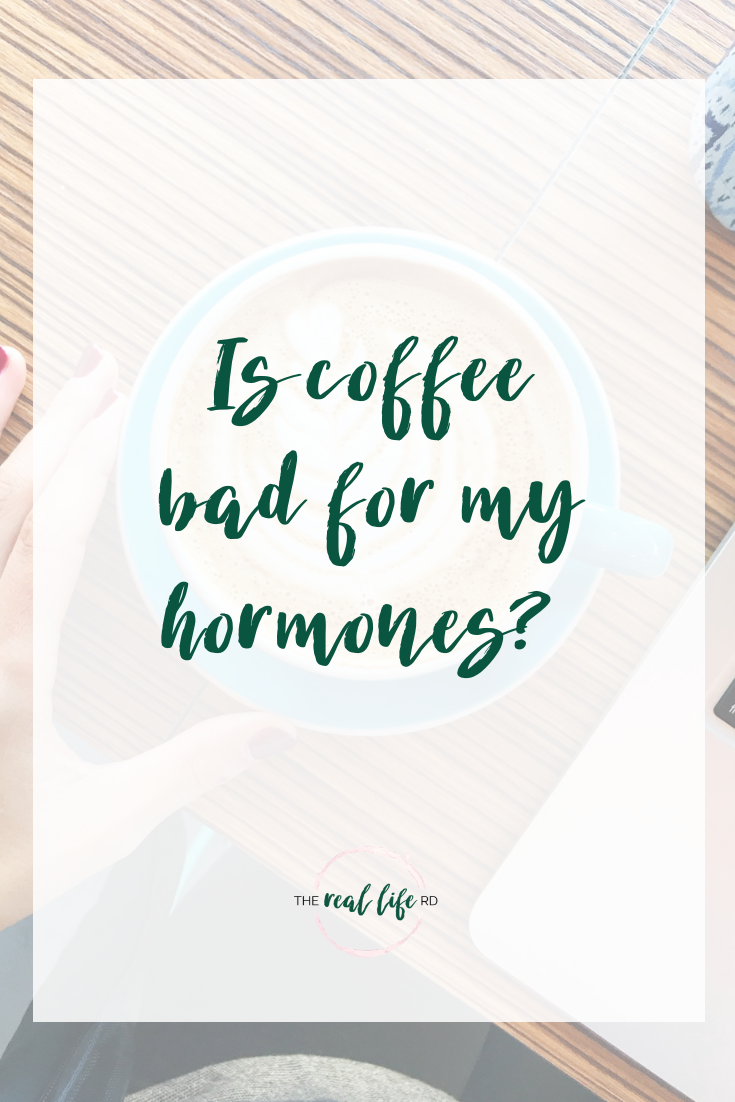 Those are questions I've gotten a lot over the past several years. I recently received a message from an Instagram follower and as I was drinking my coffee this morning, I thought answering this question would make a great blog post.
If you do a quick Google search on coffee and cortisol (your primary stress hormone) a bunch of things will pop up. You'll find fear mongering articles and information that just flat out is not true. Other links will hold some truth. Through what I've researched, yes coffee does increases cortisol levels similarly to an acute stressor – like taking a big exam, getting in an argument with your spouse, or sitting in traffic and running late for work.
Our bodies know how to deal with acute stressors. We have a HPA axis, which I explain in this post, which is basically our body's "fight or flight" stress response. We need this little axis to survive. Our bodies know how to handle and deal with stress and then return back to baseline. So even though coffee does stimulate the HPA axis which produces cortisol, that's usually no problem at all for the body.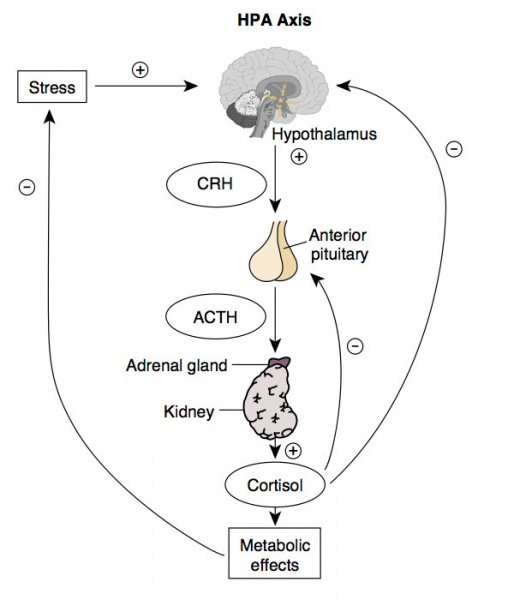 So is coffee "bad" for us? Does coffee "mess up our hormones?" No, not necessarily.
If we instead answer yes, we are making the problem coffee and not looking at the bigger picture. If you're getting enough sleep, nourishing your body, engaging in exercise that is enjoyable (vs exercising with the goal to burn calories or change your body), taking time to rest and relax and spend time with your friends/family and all those things that lead to a fulfilling life and offset those periods of acute stress…coffee is not ruining your health or messing up your hormones. Even though it does elicit an acute stress response that not necessarily a bad thing. Health is not about living a stress free, toxin free, go-live-in-a-glass-box-and-never-expose-yourself-to-the-world life.
Plus there's a good dose of antioxidants in coffee. Just saying.
I'm not trying to be facetious. Not at all. But rather to make the point that it's not about the minutiae. Rather, the better question to ask when asking, "Is coffee good or bad for my health/hormones?" is instead…
Am I using coffee to survive my day?
Am I using coffee to be productive?
Am I using coffee to suppress my appetite?
Am I using coffee to make myself poop?
Am I using coffee as a daily source of energy?
If the answer to those questions is "yes" more often than not, then I don't think the problem is coffee itself. There's a bigger issue at hand. Perhaps you need more sleep. More rest from exercise. Some time to go on a walk to decompress. A hot bath. Time to journal. A long talk with a good friend or family member. It's not the coffee itself that would be "messing with your hormones" – instead it's all the other stressors without any time to rest, decompress and get back to baseline that are making things go awry. With all those other stressors and a lack of rest, perhaps you're reaching allostatic load – the place where your body surpasses its stress threshold and you're teetering on the edge of burnout and/or an emotional breakdown.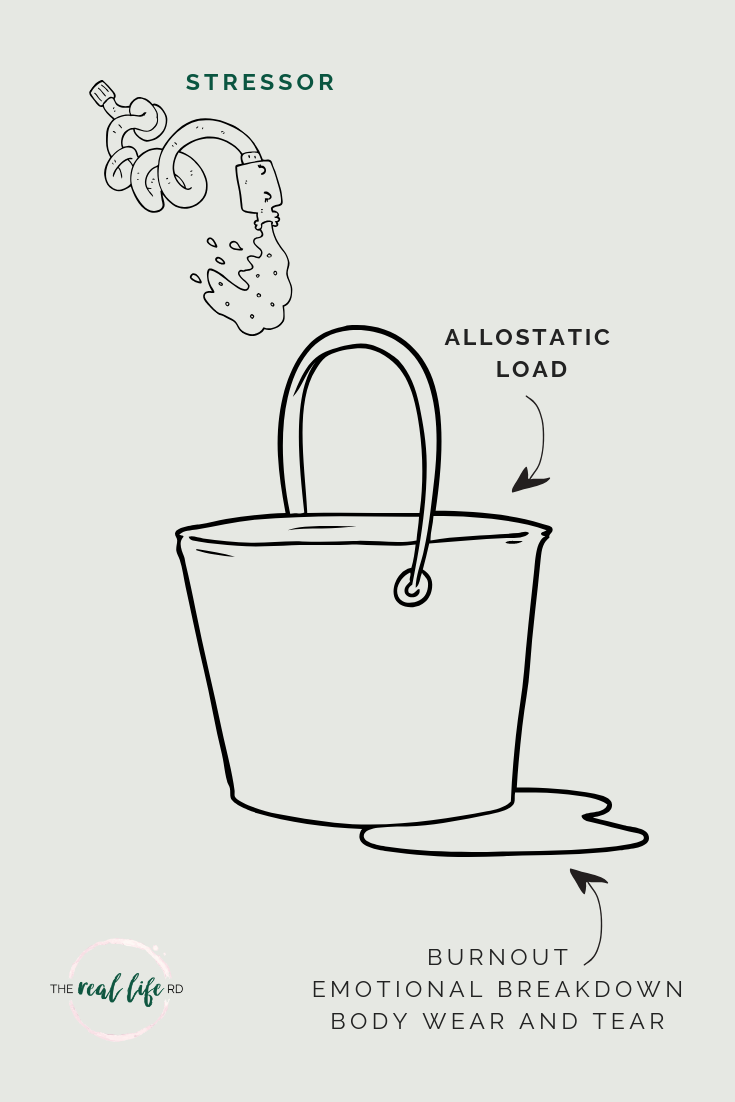 I'm not saying never use coffee for a little energy boost. Hey, we all have those days. With a 4 month old, an uninterrupted night of sleep for me right now is not my reality….I need coffee. Yes, need. That's okay. What that also means is I try to nap when I can, I'm not engaging in anything but low intensity movement. I'm trying (key word…trying) to not put too many things on my plate. My house isn't tidy and clean all the time. I don't spend Sundays meal prepping. I try to make these little choices so my stress bucket isn't overflowing. Using coffee as a pick me up here and there isn't going to harm your health…using it as a daily energy boost or your main source of energy might be a different story.
If you're using coffee to make up for lack of sleep, it's not the coffee that's "harming your health" …you just need to sleep more.
If you're using coffee to suppress your appetite, it's not the coffee that's "harming your health" …what's harming your health is ignoring hunger. What you're body needs is nourishing food.
If you're using coffee to be productive, what other things could you shift so you weren't relying on caffeine to get stuff done? More sleep? A snack or meal? Doing things in the morning vs at night? A new work environment?
If you're using coffee on a regular basis to make yourself poop, that's a bigger question about GI health. That might take some exploring and time and patience to figure things out. This post on GI issues might be a helpful place to start.
Hormonal issues seems to be a trendy topic these days. And in our fast paced, go go go society I do think we struggle with them more than we use to. But it's rarely the little things, it's a bigger picture problem. So enjoy your coffee. Cozying up with a cup of coffee in the morning is my favorite. Walking around on a sunny day with an iced latte makes me happy. But if you're struggling with health issues or exhaustion or a high amount of stress, instead of zeroing in on one food or food group, take a step back and allow yourself to look at the bigger picture. I think that's where the helpful shifts can first happen.