Things that are "healthy" for us change as life seasons change. Over the past several months living in the city I've settled into a few so called, health habits, that have changed my life in big and really good ways.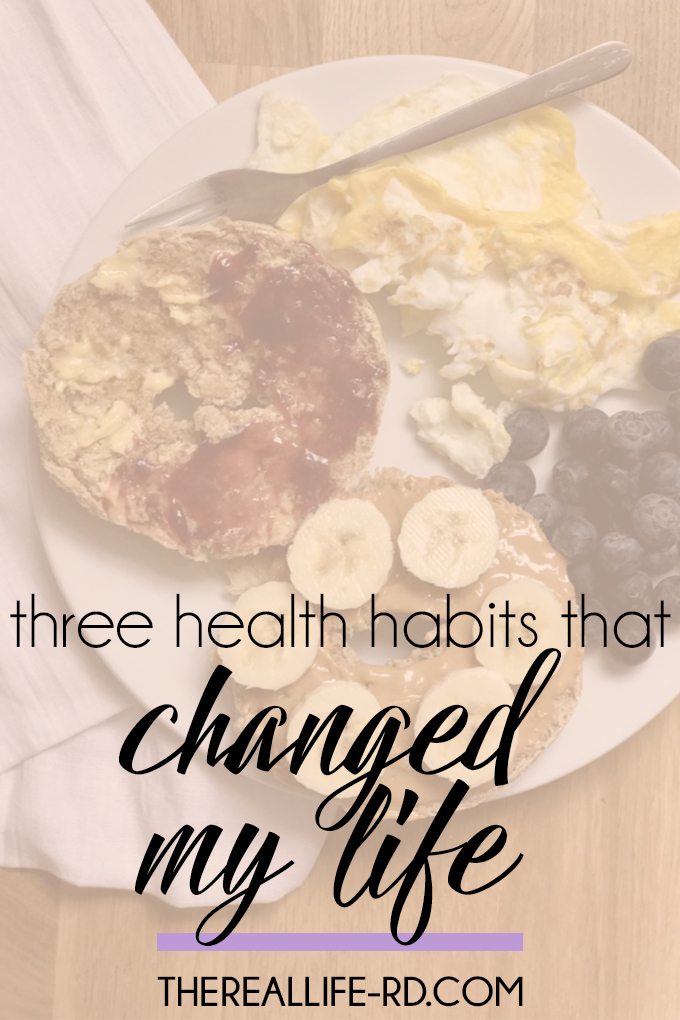 1. NO CELL PHONES IN THE BEDROOM
I've learned the bed is for two things: sex and sleep. I am fully aware I'm the health care provider here, but you know…we don't always take our own advice. I use to crawl into bed with my phone and read some blogs that I really love before bed. But then, you know how fast that goes south…all of a sudden, 45 minutes later you're looking at that dress from Nordstrom or your ex boyfriend's cousin's sister's instagram. No good.
Now my phone stays in the kitchen and I'm in bed by 10pm at the latest. I cannot tell you how much my sleep anxiety and intermittment insomnia have decreased. I also finally graduated from nursing school and wedding planning is over so that helps…but I really do think not having the phone in the bedroom has made a significant impact on my sleep –> duh, Robyn. Wondering what I do for an alarm? We have these cute, but obnoxiously annoying old fashion alarm clocks that we set. I love how they look, hate how they sound, but it's working.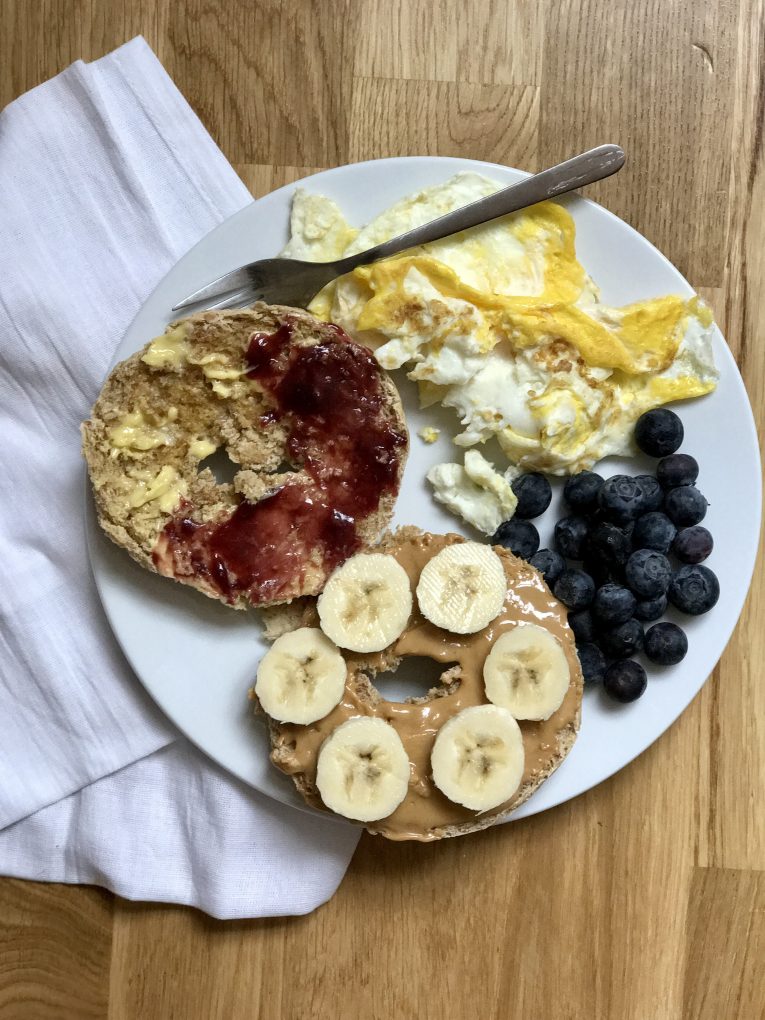 2. EXERCISE LESS FREQUENTLY
Over the past several months I've started to realize even though I mentally/emotionally enjoy doing yoga or running or whatever movement looks like 5-6 days a week, my body just doesn't. I would go to a workout class or it would be gorgeous out and I'd go on a run and bit by bit I started to realize my body wasn't recovering like it use to. Stuff didn't feel as good as it use to. So I switched to moving my body every other day or 3-4 days a week (more or less depending on how my body feels from week to week) and it's been soooooo good. Not only am I so much more grateful for my body and the time I do have to go on a run or do a barre video or some yoga, but my mornings are slower and feel more like weekends. And if a Monday morning can feel more like a Saturday morning I'M SO DOWN. I still have about 2 1/2 hours from the time I wake up until the time I need to leave for work which allows for reading and a sit-down-eggs-and-toast breakfast and hanging out with Nick and doing some writing or seeing a client. I'm into it.
A reader wrote an email to me asking to expand on knowing when too much exercise is too much and I think these are some good questions to ask yourself:
Am I doing this because I want to or am I doing this because I think I should?
Even if I enjoy this activity mentally (for ex: running) does my body like this?
Am I doing this to burn calories or am I doing this to take care of myself?
Am I getting injured often?
Am I sleeping well? Perhaps your exercise habits are too stressful, which means your cortisol levels could by high and that affects your sleep.
Am I irritable or cranky? This could be caused by inadequate nutrition to meet your energy expenditure, high levels or cortisol, etc etc.
Do you look forward to moving your body? If you dread it, then you should probably reorient the way you move your body.
Do you get anxiety if you don't exercise a certain way or a certain amount? If you do, then perhaps your movement isn't best for you.
Am I getting my period? Even if you love to run and do HIIT classes or any movement and it feels good, are you still menstruating naturally (being on birth control is not natural menstruation fyi)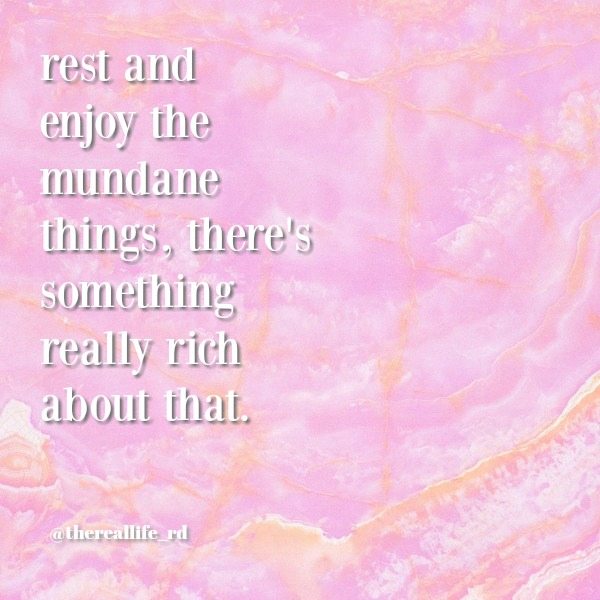 3. LESS SOCIALIZING ON WEEKDAYS
I use to have something going on during the weekdays almost every night. As in, if I had a night free it was like "omg I can't wait to go home and not do anything!" That's not healthy, or good, or sustainable. Over the past three years, I've learned this is New York culture…there is always something to be doing or someone to be seeing. But then, I began to dream of not having to see anyone and just laying at home by myself. And as a natural extrovert, when you start to look forward to doing nothing with nobody….something has got to change.
Before Nick and I were married, I set aside 1 night a week with just myself (not enough at all). And now, I only plan one weeknight event. That's it. All the other nights I either just come home and spend time with Nick, or have a night to myself if Nick's out with his guy friends or mayyybeeee I'll go on a run or walk with a friend near our apartment if it's nice out. Other than that, it's about resting and just enjoying the mundane weeknight things. There's something really rich about that.
There have been so many transitions that have happened in the past six months, and sometimes I feel like a ball of emotions and can't tease apart my feelings, but these three changes have helped calm life immensely.
Any habits you've implemented that are helping you live a more purposeful life? Please share with us in the comments!