Happy weekend! This shorter week has been amazing as I get adjusted to a new semester and back into the swing of studying. The summer was heavy on the clinical side, so while I was reading to educate myself, I didn't really have exams the study for…so let's just say getting use to exams and intense studying has been awakening. But it's good because come December 7th I am DONE.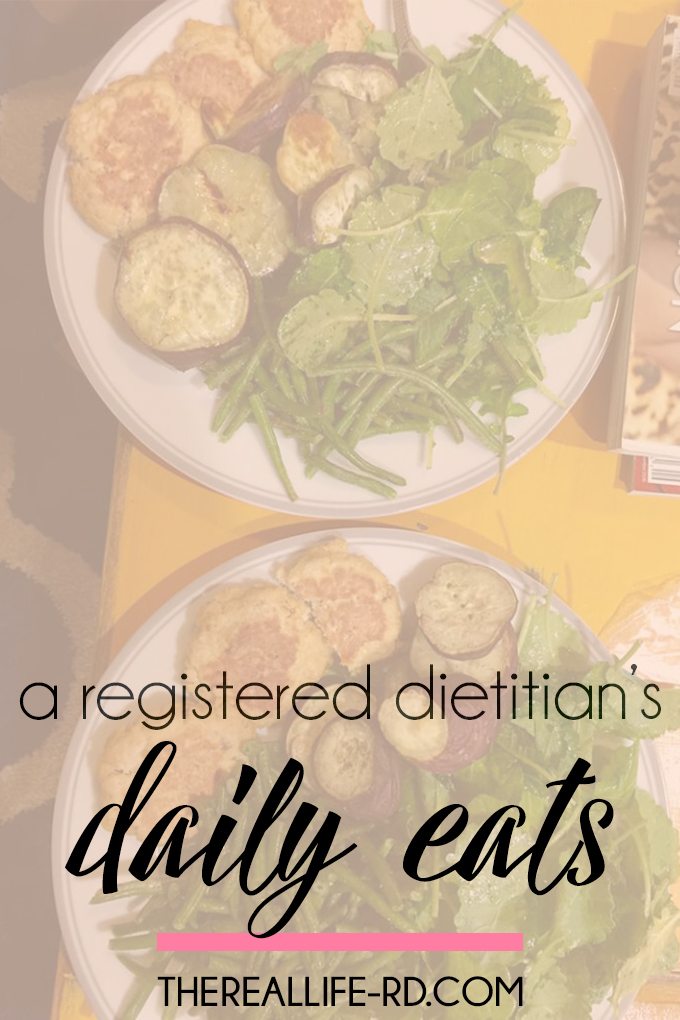 Today, instead of WIAW we are doing What I Ate Friday…because Friday is more fun anyways. This particular day I was at the pediatric clinic from 9-5, so the day started with a 7am coffee wake up call. Automated coffee makers FTW. After a quiet time, shower, and packing a lunch, I took this PBB&J on whole wheat to go and was out the door by 8am.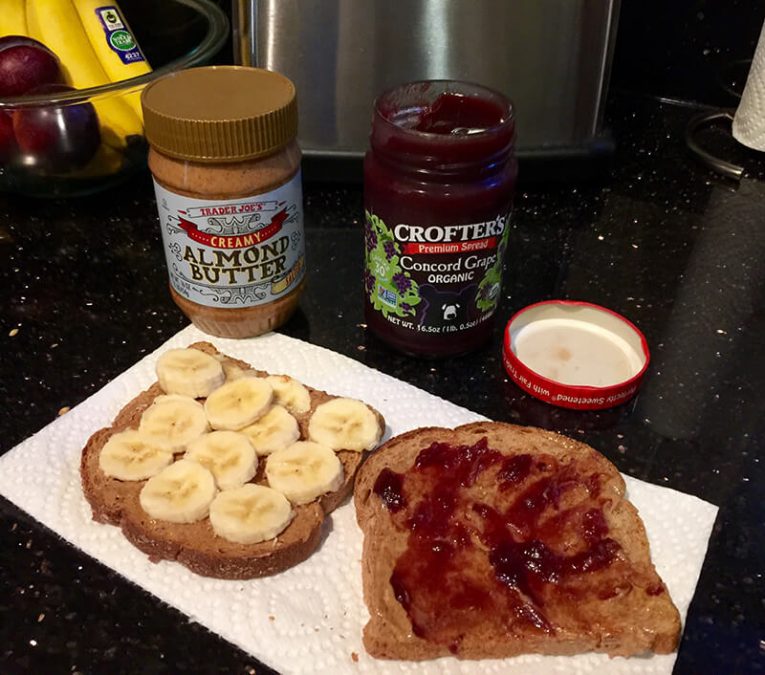 After seeing patients all morning I was starvinnggggg by the time I got to lunch…would I have done a lot of things for a mid morning snack? YES.
Lunch was leftover falafel from a dinner party a couple weeks ago I found in my freezer that I threw together with spinach, pepper, cucumber, tomato, feta, green olives and olive oil. Plus pretzels and an apple. Satisfaction factor was beyond high with this lunch. So I ate it all week too.
I finished up around 4:30 and snacked on carrots + a cinnamon raisin oatmeal cup on the train home. Then I laced up my shoes and went for a 6 mile tempo run (Nick and I are running the Brooklyn R&R marathon with friends in October.)
And afterward I slammed this green smoothie // 1/2 scoop Vega One chocolate, frozen spinach, 1 cup almond milk, a banana and then snacked on a few pretzels once Nick got to my apartment after work while we made dinner.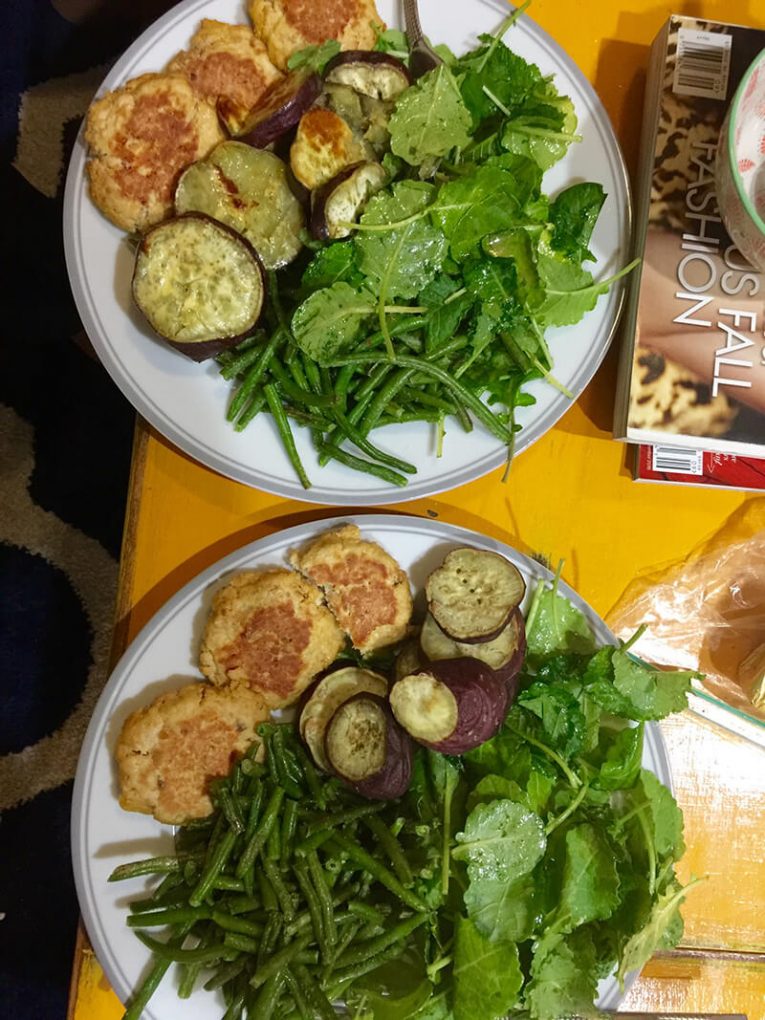 Before I headed to bed I felt a little "empty" …probably from the evening run so I had a bowl of puffed wheat with slivered almonds and almond milk and a lot of spoonfuls of my favorite coconut milk ice cream. Can we take a second to talk about this ice cream? AMAZING x 373662.
It's like cookies and cream but with chocolate chip cookies instead of Oreos. And coconut cream is the richest and creamiest thing ever. To do list: stock up on this.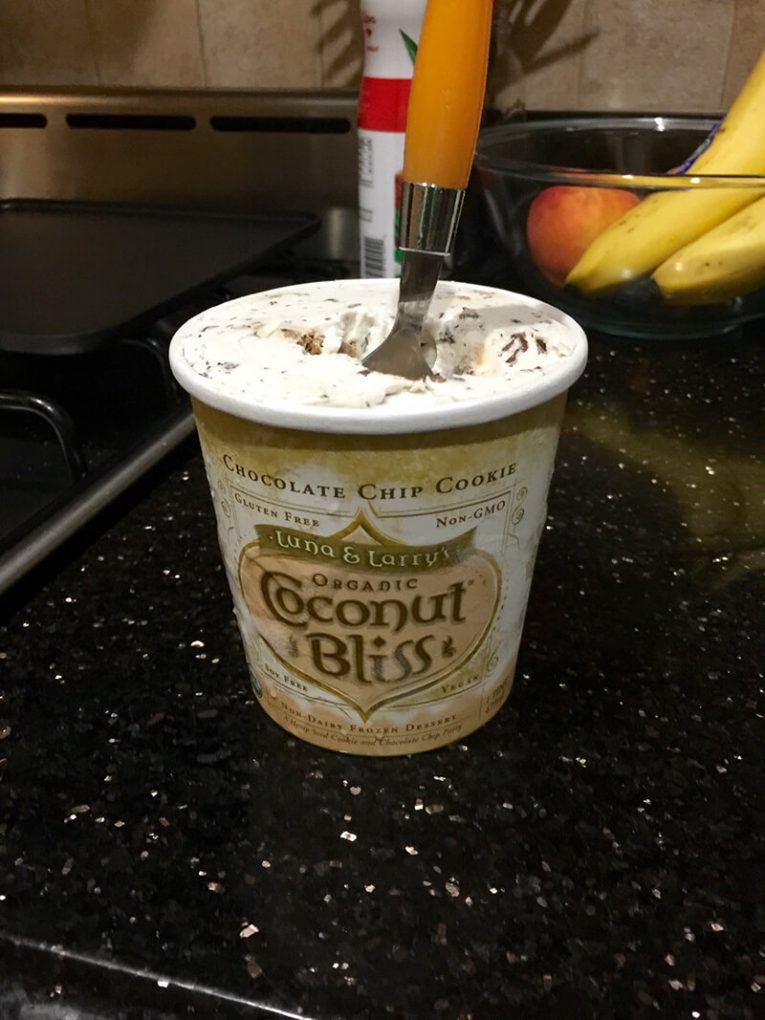 Anndddd that's a wrap! Nick and I are headed upstate to the Adirondacks for my friend Meg's wedding to Beattie. She's the sweetest soul ever and I would not have survived nursing school without her….because she kept my life from becoming shambles. So excited for them!
Have the best weekend! Eat something awesome. And laugh with your mouth full mmk?
SaveSave