I sat in counseling last week and cried. That's actually how it typically goes.
But what was different last week is that I left not thinking about me, but my future kids and Nick and I's future home. We live in a world that tells us we're not enough, I don't want to create a home that breeds that same narrative.
As I rambled on about how my inability to remember or do little things, like lock the door or be on time or call that friend back that's left two voicemails, tears welled. Because all these little things were actually building a vicious undercurrent in my life that said, "You're not competant."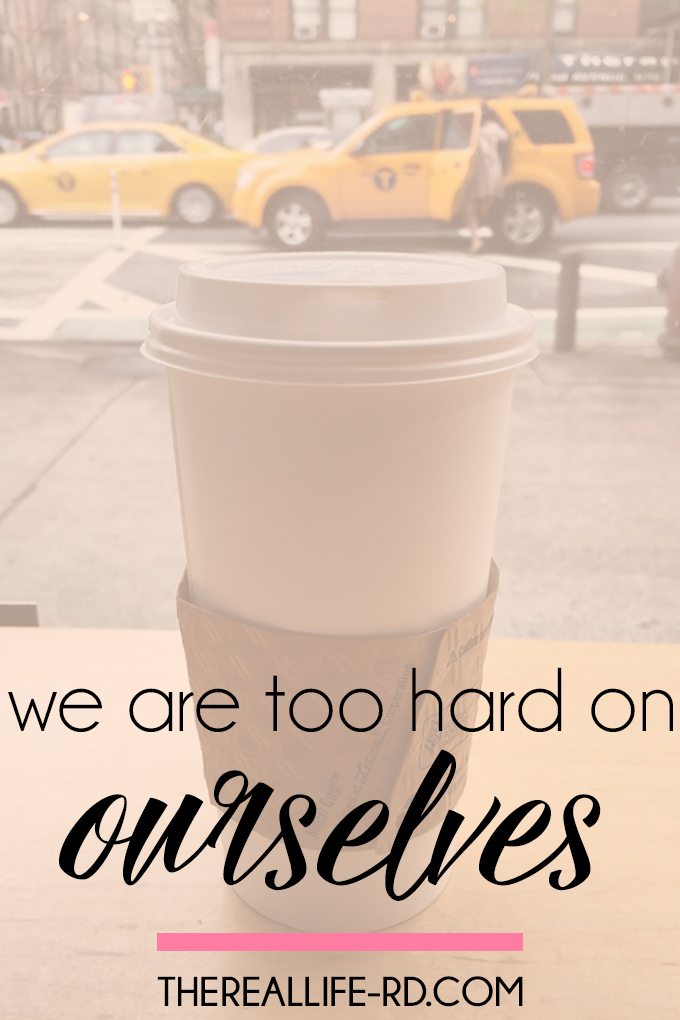 And then my counselor, in her gentle voice said, hold on a second. She reached over to her bookshelf and pulled out a piece of paper with Brene Brown's whole hearted parenting manifesto printed on it. And she told me to read it twice.
Then she told me to go home this week and read it through three different lenses – one thinking about me, one thinking about Nick and I's marriage, and one thinking about our future home.
So throughout this past week, I've been thinking a lot about how I am, and our culture is, so damn hard on ourselves. But the thing is, we would rarely, if ever, place those same expectations on other people and secondly, whats the point is being so graceless with ourselves? It's only destructive.
Whether it's with our body, our money, our career, or friendships…there's this contents expectation of perfection and very little, if any, room for error.
I don't want to live my life always shoulding myself, instead I want to be gracious with myself so when I do mess up (because it's going to be regularly and that's okay) a cycle of shame and guilt doesn't stand in the way of an opportunity for learning and growth.
I don't want to just be okay with imperfection, but I want to embrace it. That's what makes us all not feel so alone in this big world. It's what cultivates our deepest relationships – when we're relatable because we're human. And we're okay letting people into our real life instead of our highlight reel.
I'm not sure what exactly this all means tangibly for my life right now, but I know it does mean living with more vulnerability and humility. And what I also know is that I want the themes of my life to be compassion and grace soaked imperfection, not incompetence and guilt.
SaveSave