Helloooo, it's Cody. That other RD gal who works alongside Robyn at Nutshell Nutrition.
I'm popping in to share some foods I've been loving lately. Because…I'm actually 15 weeks pregnant (!!!) which means I've really had some crazy cravings and food aversions lately. Anyone else know what I'm talking about?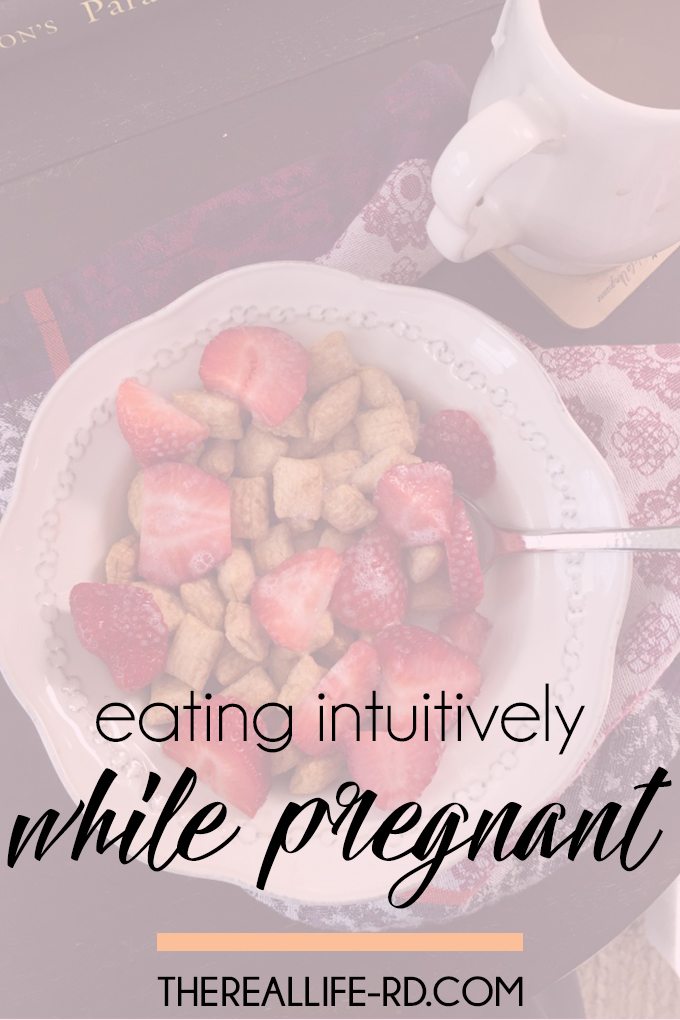 I'm almost certain I didn't eat any vegetables for about a month and a half. For a while all I wanted was cereal, crackers, cheese, bagels, cream cheese, pineapple and all the sour gummies. Gimme all the carbs carbs carbs. My food aversions have definitely gotten better but for a few weeks I had to really lean into what energy my body was asking for – and to the outside world, it wasn't what people would deem "healthy." The important things is that this is 100% okay and totally awesome all the time…because intuitive eating is the healthiest way to eat…and that's not just when you're pregnant! Eating intuitively means listening to your body and your cravings and these needs change on a daily basis. Because our bodies aren't static, but rather super dynamic. Isn't that cool and so less boring? So lean in and listen 🙂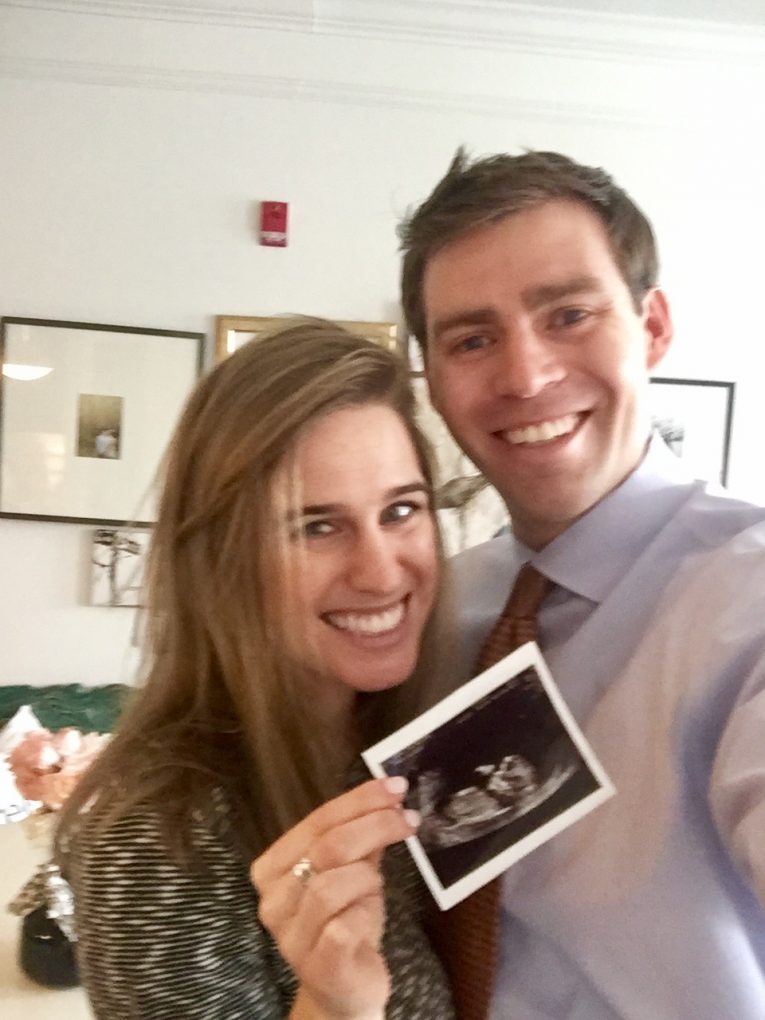 Maybe you are pregnant. (congrats!) Maybe you're in a busy season. Maybe you're about to start your period. Maybe you're just craving different foods. Whatever it is, I hope this posts shows that working with your body instead of against is healthy. That's balance. And that's happiness.
I usually eat two breakfasts. I love having cinnamon sugar Ezekial toast first thing in the morning, or lately, it has been a bowl of cereal with banana or strawberries. I'm really into Puffins right now, but I also love Frosted Shredded Mini Wheats, Honey Bunches of Oats, and Quaker Oatmeal Squares. Then a few hours later I'll often have a Vega smoothie.
Original Puffins cereal with almond milk and strawberries
On the weekends we like to make pancakes OR the other day I had this incredible bagel from Owen's Bagel & Deli while visiting Charlotte, NC. YUM! If you're ever in the area you HAVE to go. It's so good. On our way into the deli, a sweet girl told me to be sure and order the bagel steamed and that's exactly what I did. It was perfect. I also ordered extra plain cream cheese which is also 100% necessary.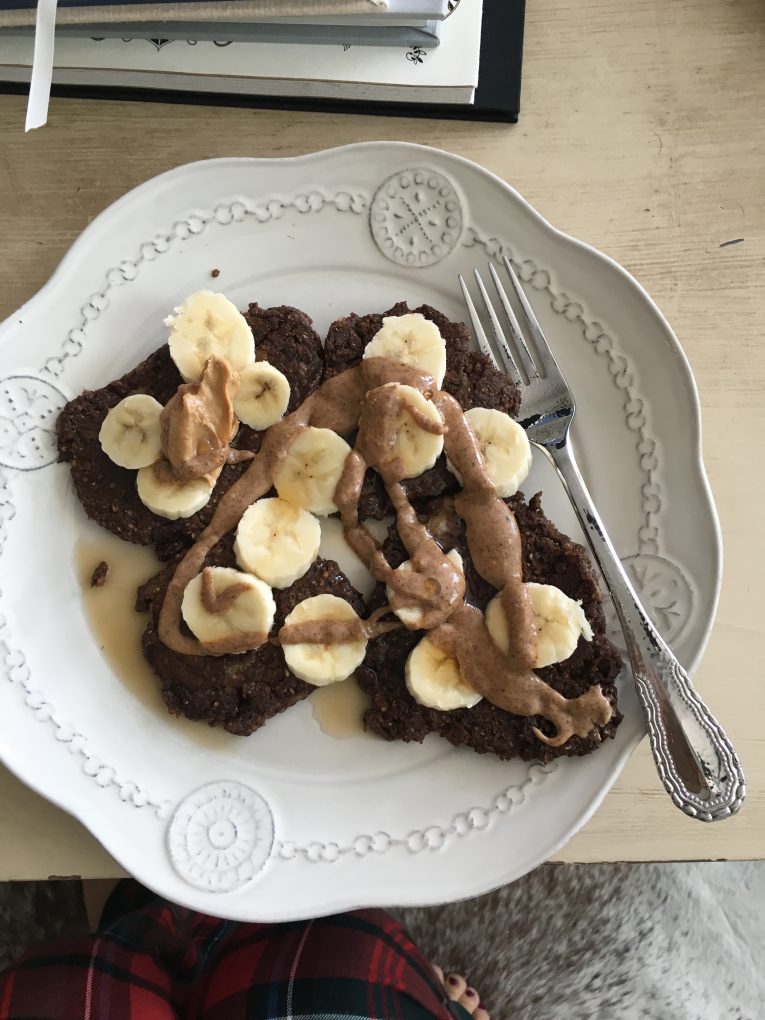 Cocoa buckwheat pancakes (used this recipe except I used real sugar instead of Stevia) with sliced banana, cashew butter, and syrup of course.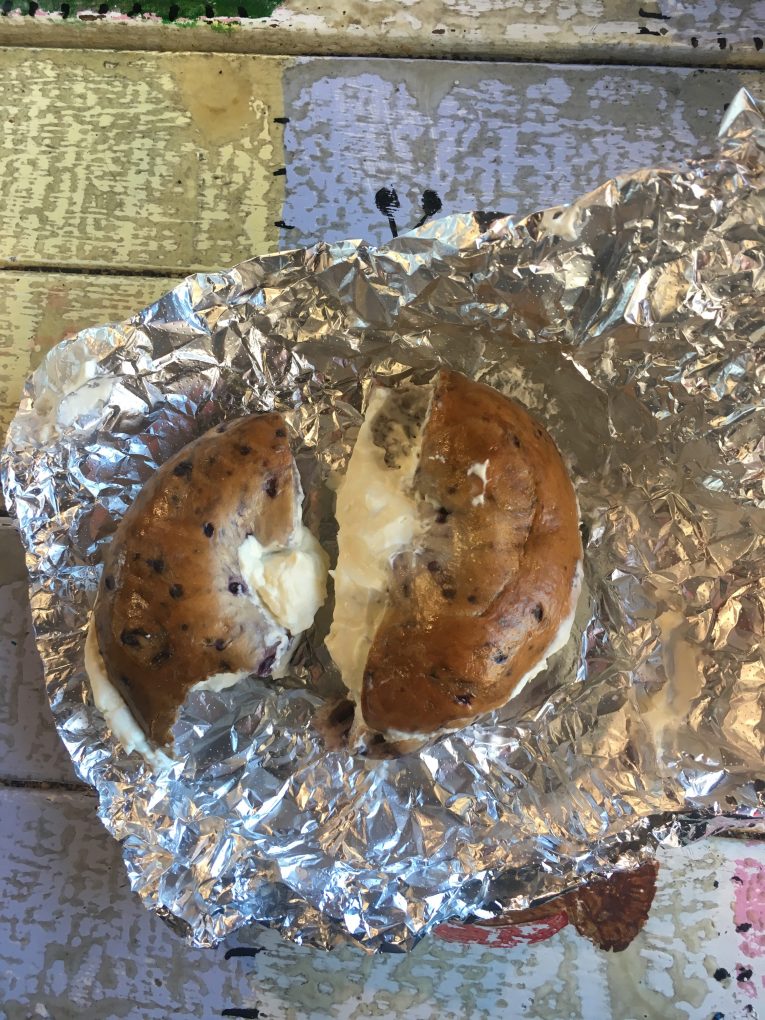 Steamed blueberry bagel with extra plain cream cheese from Owen's Bagel & Deli in Charlotte, NC
For snacks, I've been eating a lot of Perfect Bars. I love the Cranberry Crunch flavor!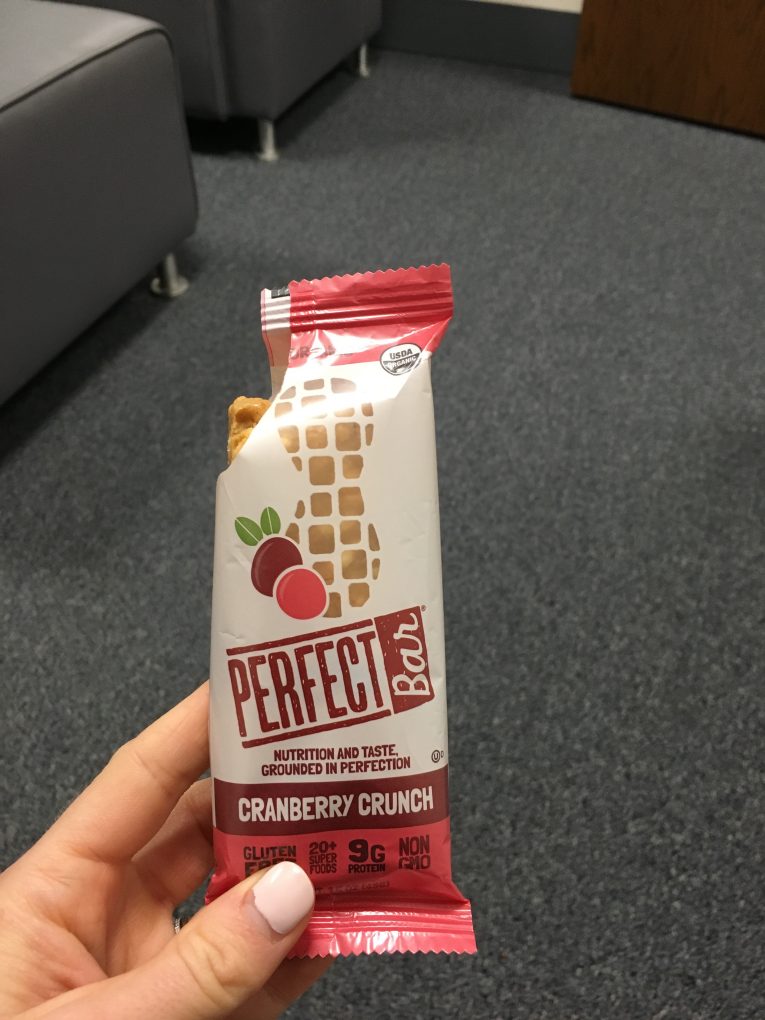 Cranberry Crunch Perfect Bar
Two weeks ago, I was shopping with my friend and we decided to get Jenis Ice Ceam around 3pm on a Tuesday, just because…it was amazing, as always. Usually I'm a chocolate, creamy ice cream kind of girl but lately I've been into lemon-y sour flavors.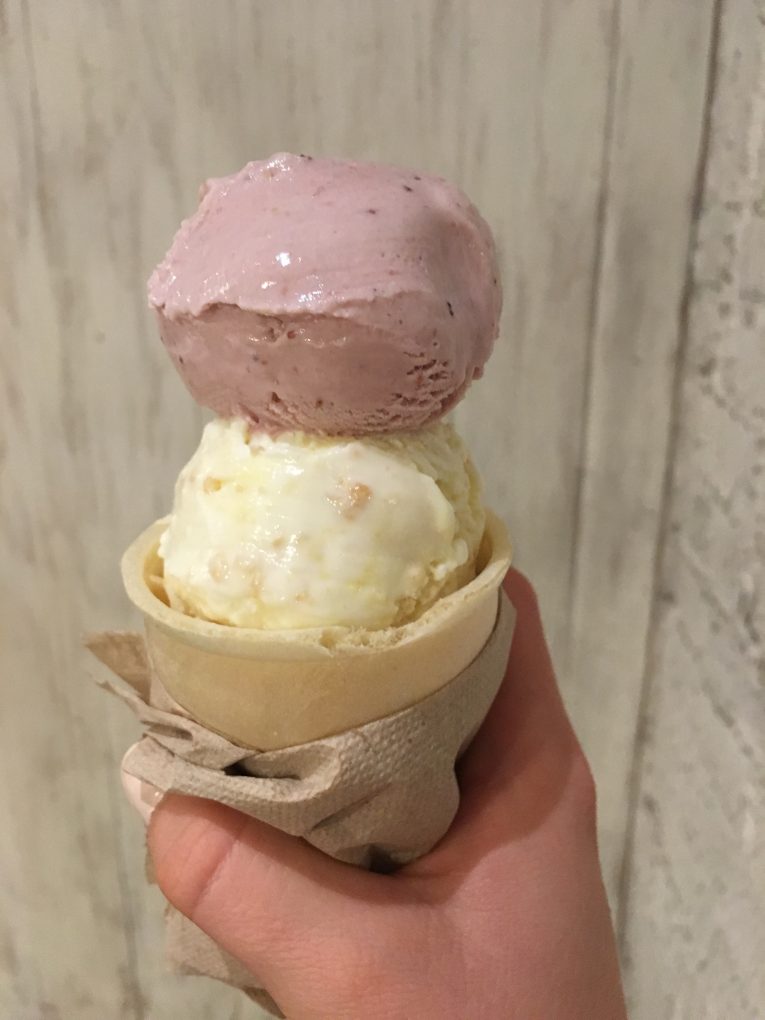 Jenis Ice Cream
The other day I came home from work to change clothes before going on a walk and grabbed the Banana Bread Larabar and topped it with cashew butter. I love this flavor Larabar but they only sell it at Whole Foods here in Atlanta so I don't always get it. It's so good with cashew butter on top!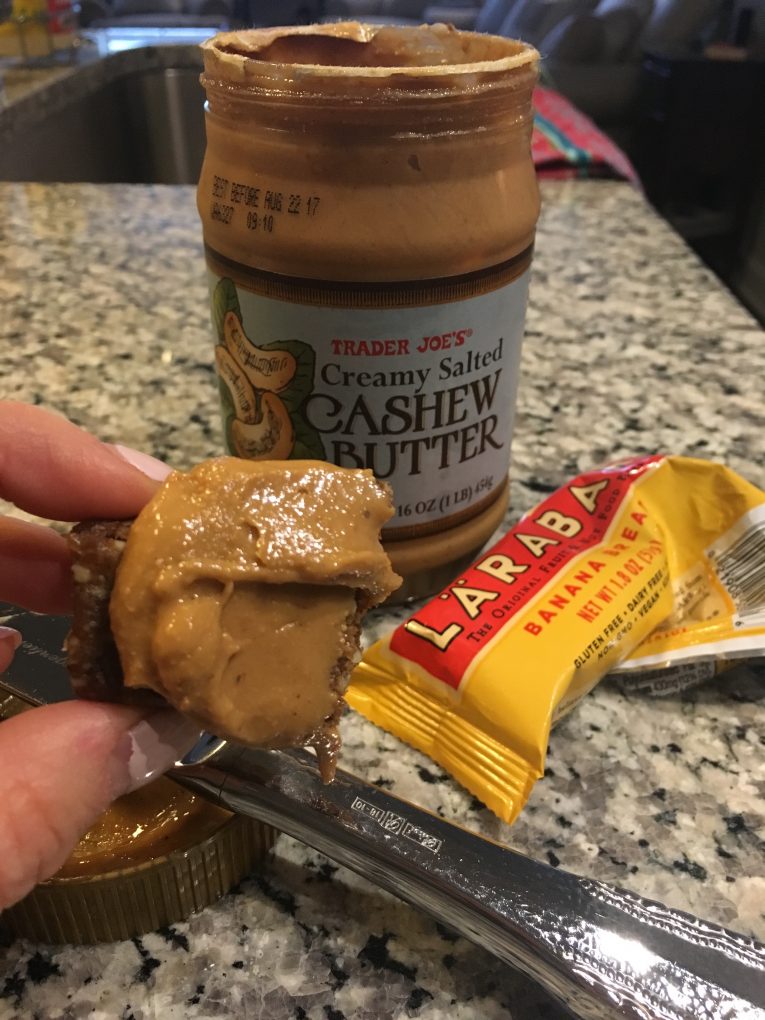 Banana Bread Larabar topped with cashew butter
Sometimes there's nothing better than some PB and J toast for a snack.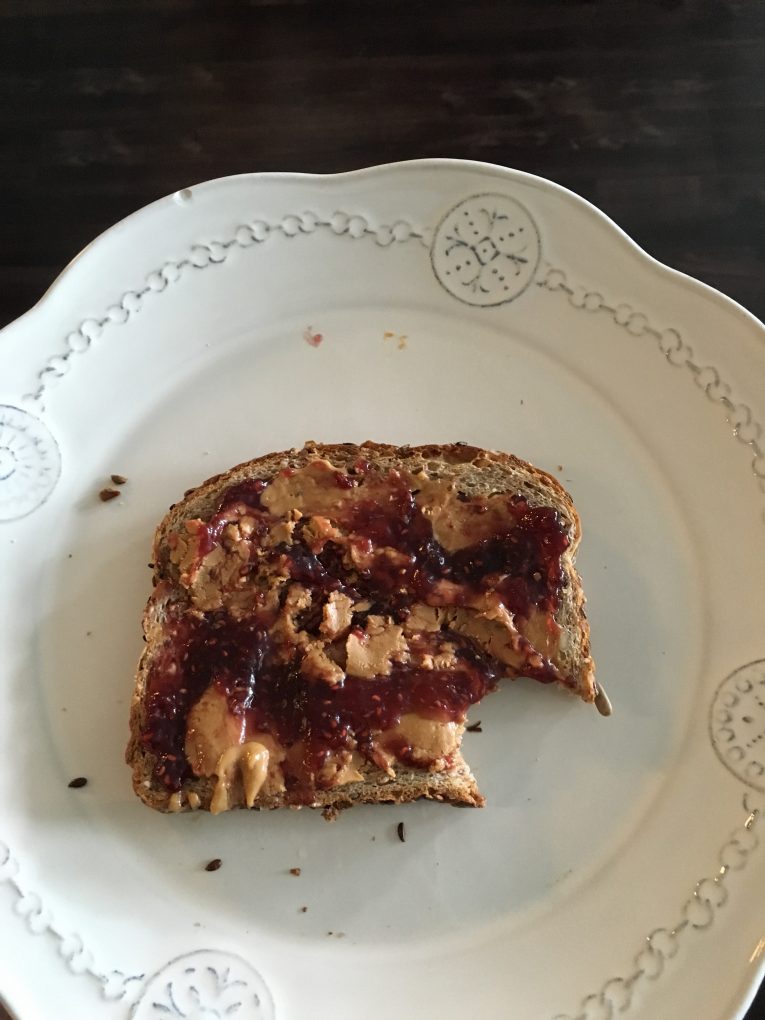 Dave's Killer Bread toast topped with peanut butter and jelly
Lunches have been a mix of everything. When I'm working from home I often make snacky lunches or if I'm in the mood for a salad I'll make that. Lately it's been the snacky lunch type. I looove Cabot Sharp Cheddar Cheese with granny smith apples. Such a good combo! When I eat lunches like this, I'm often hungry sooner so I eat more snacks on these days!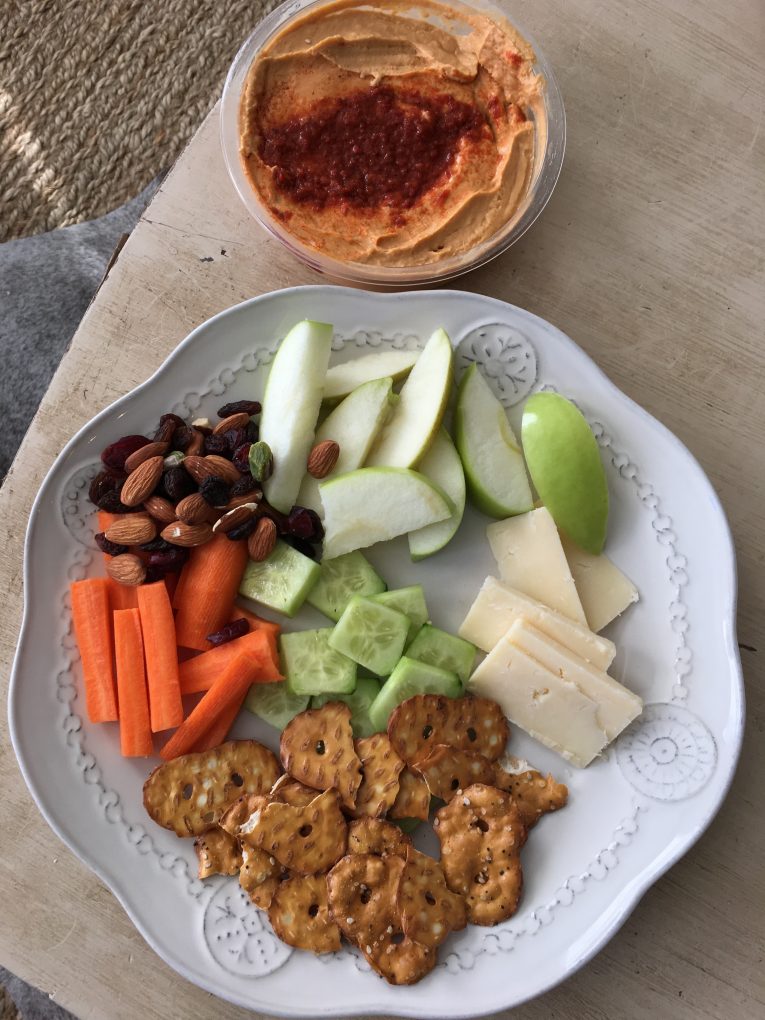 Snacky lunch of Cabot sharp cheddar cheese, Trader Joes everything flavored pretzel thins, granny smith apple, roasted red pepper hummus, trailmix, carrots, and cucumber
I made fajitas the other week and decided to use the leftovers to make nachos for lunch.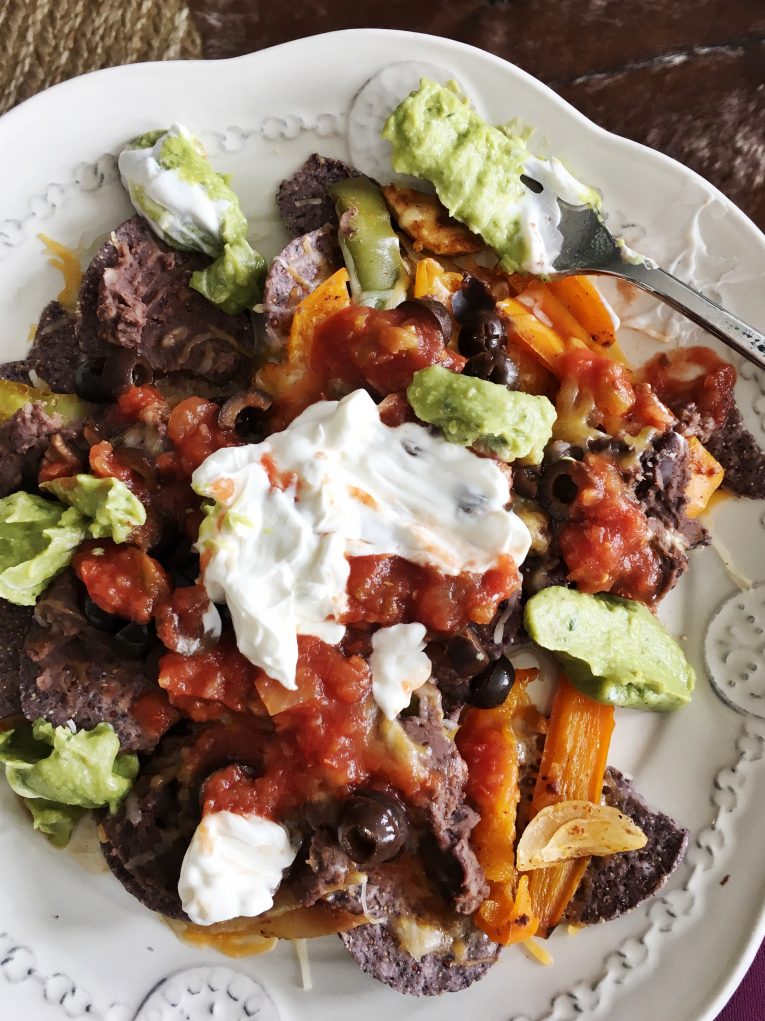 Nachos fajitas with leftover chicken, peppers, black olives, guacamole, sour cream, cheese and salsa on blue corn chips
We've taken some fun trips these past few weeks and while having lunch with my friend in Nashville we shared some amazing creme brulee from Marche Artisan Foods. It was delicious!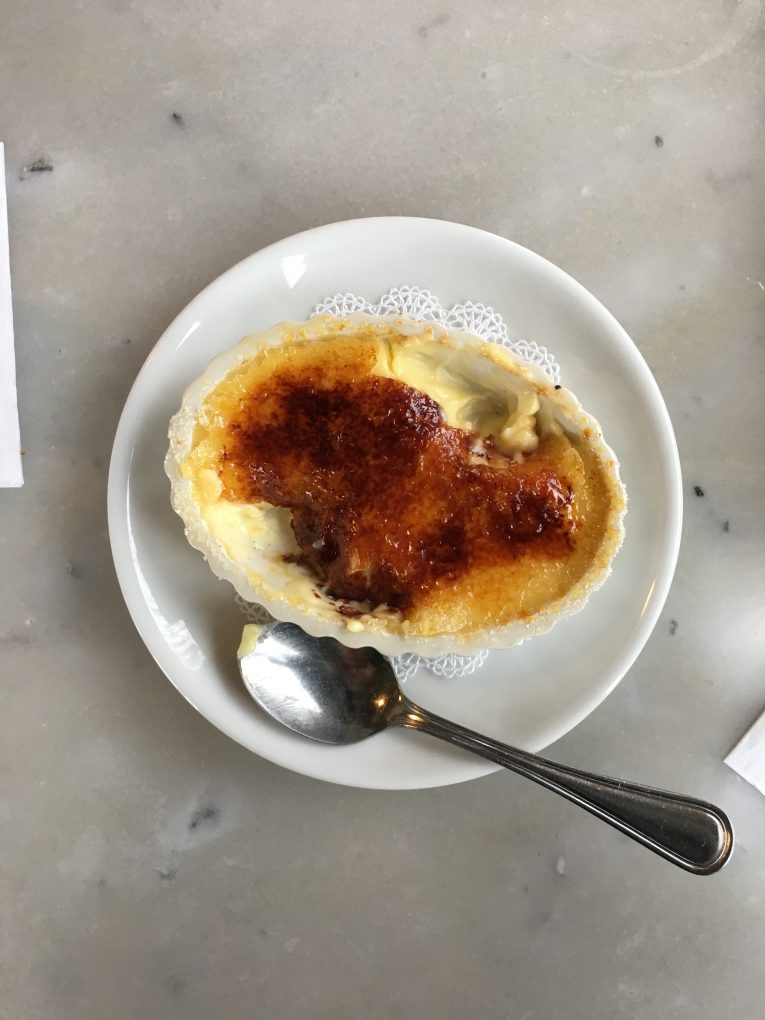 Cream Brulee from Marche Artisan Foods in Nashville, TN
It's been a busy travel season for us so that usually means lots of eating out. Who wants to go to the grocery store when you're leaving town in a day? Not me. Last week we had Antico Pizza here in Atlanta. This is the BEST pizza in the city. Hands down. JB and I usually order at least 2 pizzas because we can never choose just one kind.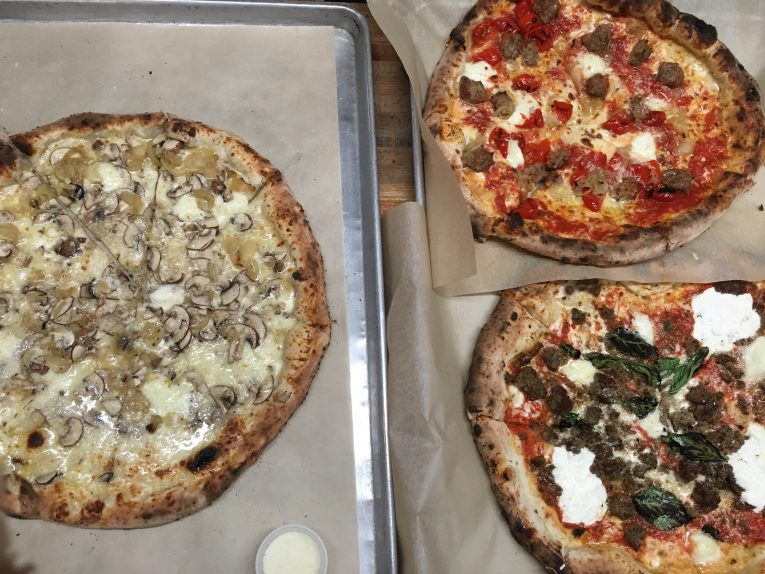 San Genaro, Lasagna, and Sophia pizzas from Antico Pizza in Atlanta, GA
I made salmon the other night and it hit the spot. I took a short cut and bought some salmon already marinated from Whole Foods. I love doing that because its just so quick and easy!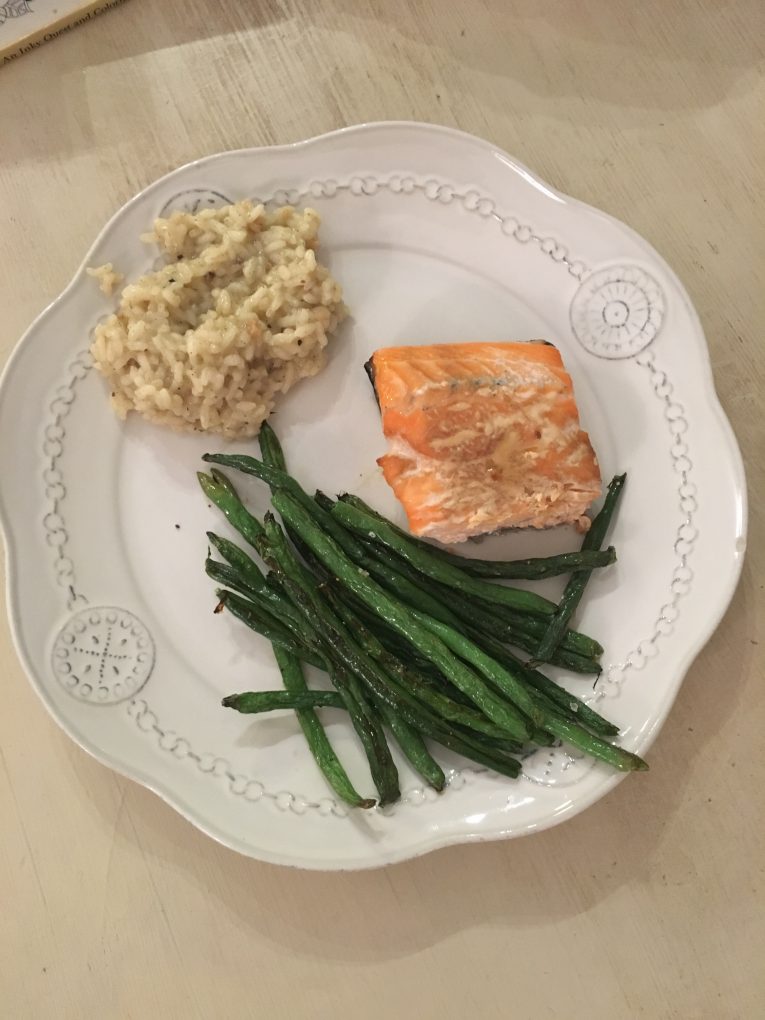 Whole Foods Hawaiian Salmon with Trader Joes Mushroom Risotto and roasted green beans
Happy Wednesday and eat some you reallyyyy love today. Because why not?
Save
Save
Save