I started to write a blog post during my lunch break yesterday and then realized, "I'm so tired my brain cannot form sentences…" and then I stopped typing. I knew I wanted to blog, but was writing a post on intuitive eating and that was requiring way too much thought yesterday. I was zonked.
We met up with an older couple who mentors us and didn't get home until after 11pm the night before. I still got 7 1/2 hours of sleep, but I think the late night after coming back from a weekend of travel sent my body for a loop…and now it's hard to keep my eyes open…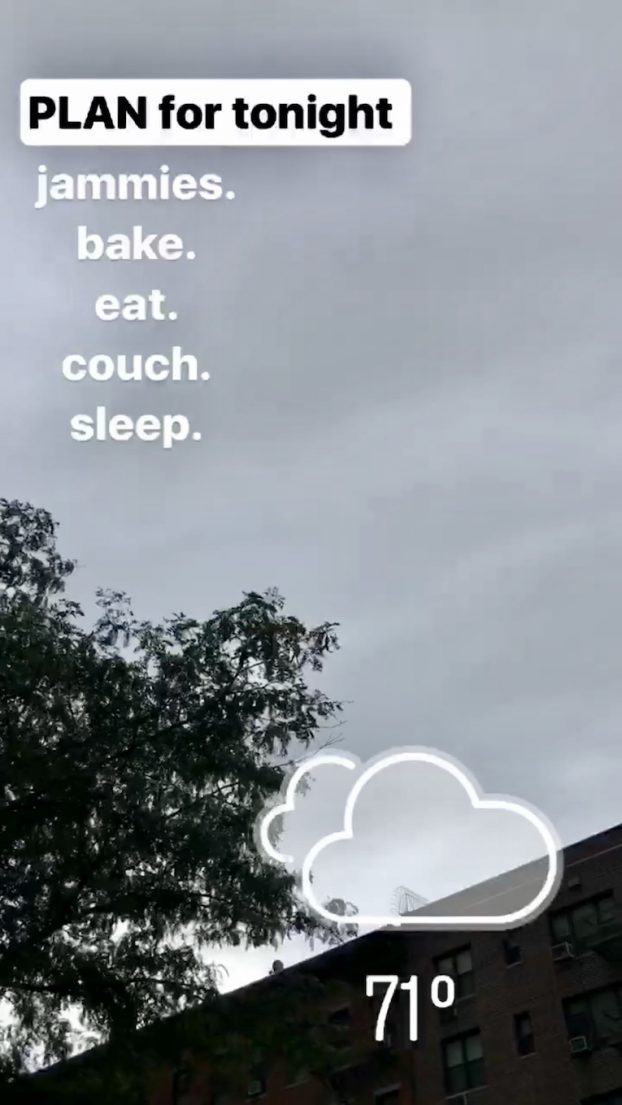 Soooo I cancelled on the IFEED dietitian dinner I was suppose to go attend and instead took myself home to get some rest. I knew I would be muscling my way through talking and engaging with other RDs, and I also knew chilling out and getting in bed early was what I really needed.
There were a few rotten bananas leftover from last week so I baked them into banana bread when I got home. I thought it was a great idea to buy a 3 lb bag of almond flour from Amazon a few months ago not realizing that's a lot of almond flour. So to use up some of this never ending stash of ground almonds I used this recipe and added in lots of chocolate chips.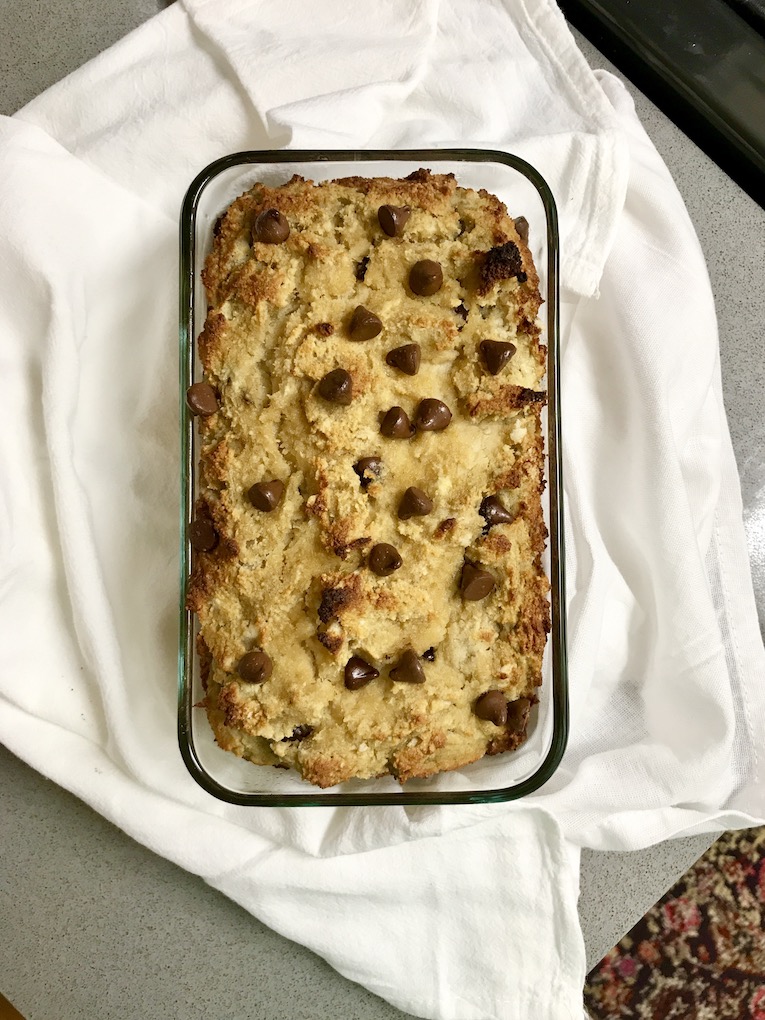 I very confident I will never get tired of eating banana bread. It never gets old. And topped with some vanilla ice cream, it's become my staple bed time snack. I am one of those who needs a bedtime snack or I wake up in the middle of the night hungry or find myself tossing and turning. So even if I'm not that hungry before bed, I always eat a little something.
After dinner, I started to put together my fall wardrobe capsule last week. So I spent yesterday evening, while eating banana bread and laying on the couch, doing just that. Some of my favorite pieces so far include this twist front fleece pullover from Nordstrom. It is so soft. This green utility vest I snagged online, at Kohl's out of all places, for under $30 and this ivory pintuck top that I can mix and match to dress it up or down – and it was 40% off so…yay.
Dinner was whatever I could find in the fridge. Nick had a dinner out last night and I had planned on dinner out so we didn't cook much this week. I rummaged the fridge and ate the same thing I ate for breakfast, avocado toast with two fried eggs and banana and pb.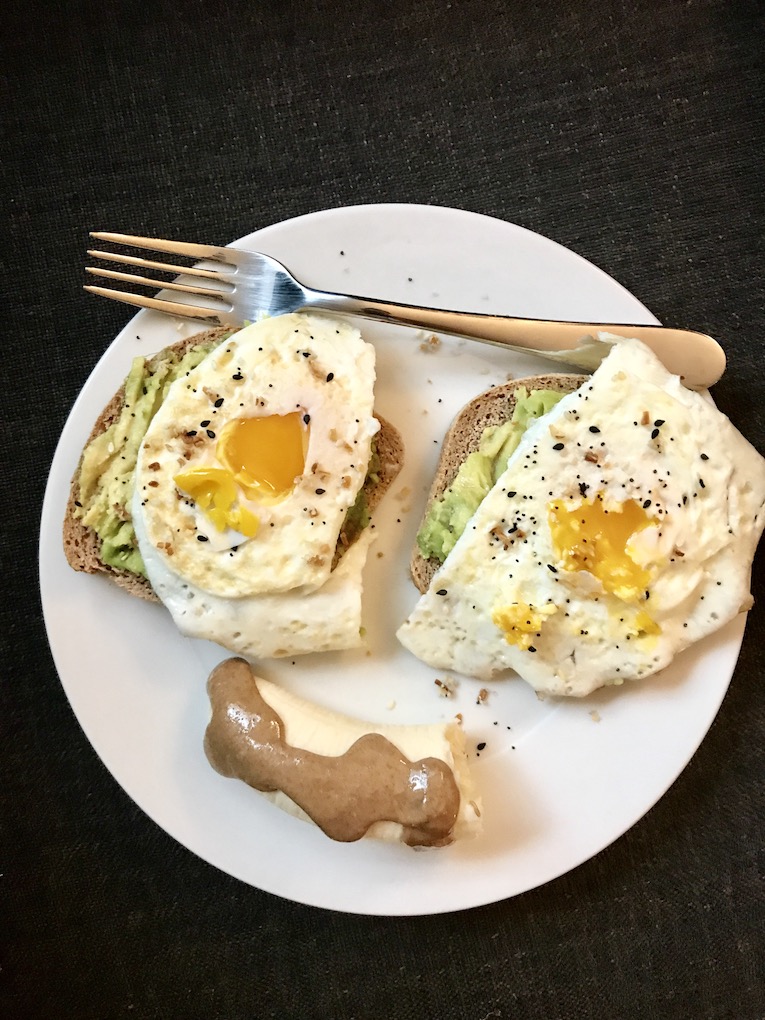 And then ate banana bread and vanilla ice cream while watching an episode of Grey's Anatomy before heading to bed at 8:30…at that point I was falling asleep on the couch.
In the past, if I was tired for "no good reason" I probably would have pushed through with my plans, I would have still exercised and I would have made myself check off my to do list. I hate cancelling plans, but I also really dislike not taking care of myself. I'm not always the best of asking myself, "what do I actually need?" But last night was one of those nights where I knew I needed my jammies, comfort food, and a very early bedtime.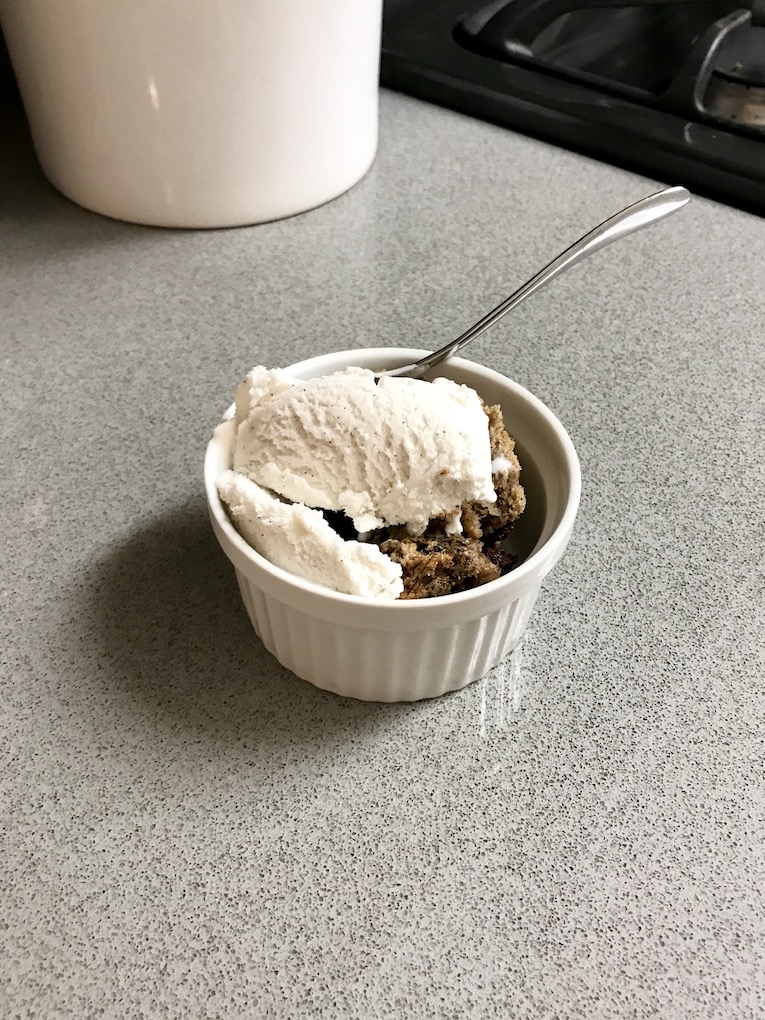 If you're interested in learning more about self care and how to develop peace with food, your body and movement check out a free online summit happening Sept 24-25th this month – The Happy Healthy Mom Summit – but I kind of wish it didn't have the word 'mom' in there because it has so much valuable information that I think is helpful for any woman. I'll be speaking on healing hormonal balances and cultivating a healthy relationship with food AND there are tons of other great speakers talking about body image, freedom from dieting, self care and mindfulness and much, much more! And again…it's FREE. Sign up here!
If you can't make the sessions when they air, or you simply want access to the webinars for the rest of your life (in addition to tons of free bonus content, 10% off Nutshell Nutrition services (a $40 value in itself) and tons of other discounts and freebies) you can purchase an All Access Pass for $67 before the summit starts on the 25th. During the summit that goes up to $97 and after the summit the price increases again to $127. While $67 isn't chump change, I do think it's worthwhile money spent. (versus when I throw cash at happy hour….) You can grab that pass here!