Monday was a little rough coming back from vacation. My body just felt off for the first half of the day and I was lacking motivation big time. Likely because of the time change + late bedtime + all the winneee sipped over the weekend, but after chugging water and drinking one instead of 3 cups of coffee (which I would typically do on a late night), taking myself out to Beyond Sushi for the veg filled lunch I was craving and eating it in the park, and sweating a bit after work while listening to a podcast I was feeling back in the rhythm by Monday evening. I've learned over the years, that the body will ebb and flow and instead of saying, "I don't feel like myself, but I should feel like myself" and guilt tripping, I repeat the word gentleness and ask what I really need to take care of myself. It's okay to not feel 100% awesome all the time.
I didn't quite know what I would post about today since I have a content heavy post planned for Friday, but then I got a couple comments on Monday's post asking to share my favorite banana bread recipes and thought that was a grand idea. There are few foods I love more than a slice of banana bread smeared with pb or butter. I over buy bananas for the sole purpose of letting them go brown so I can 1) freeze for smoothies and 2) bake a loaf of banana bread weekly.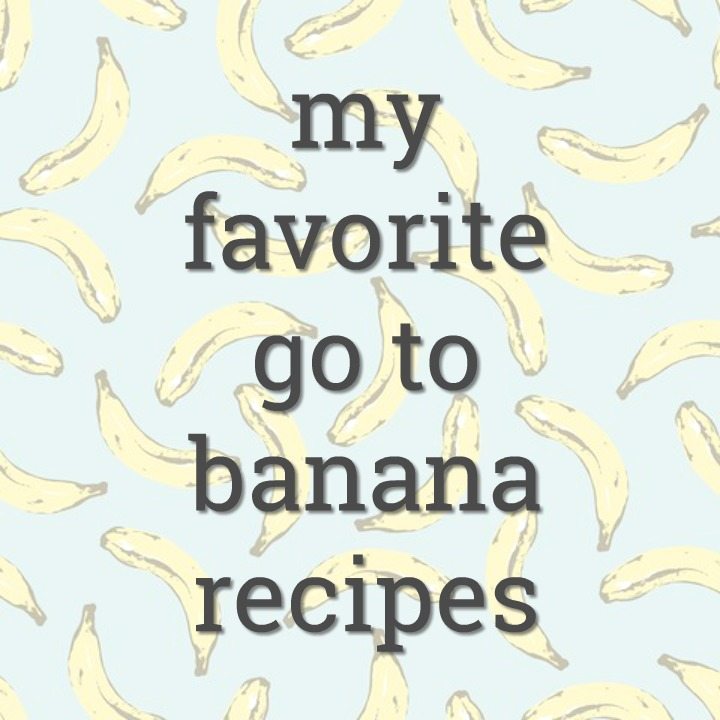 I've tried A LOT of banana recipes over the years, creating a few myself, but really I love trying others recipes rather than creating my own when it comes to banana bread. Sometimes I adapt the recipe a bit to whatever I have on hand, but usually the recipes I follow use kitchen staples.
So here are my favorite, go to banana recipes (I'm expanding past just bread!) and I hope you love them too. Feel free to share or link to  your favorites in the comments!
My favorite go to recipe currently is this one for peanut butter banana muffins from the Thug Kitchen cookbook. I always add chocolate chips to the batter because…you just do that. I've made it with both ww flour and oat flour but prefer the oat. If you love dense and doughy baked goods then go with oat flour. Whole wheat flour is still really, really good but it will make for a lighter muffin. I highly suggest buying the cookbook (if you're not offended by a splattering of f bombs…I think it's hilarious) but I did find the recipe for you all here (also ignore all the talk about making "healthier" versions of muffins in that post…)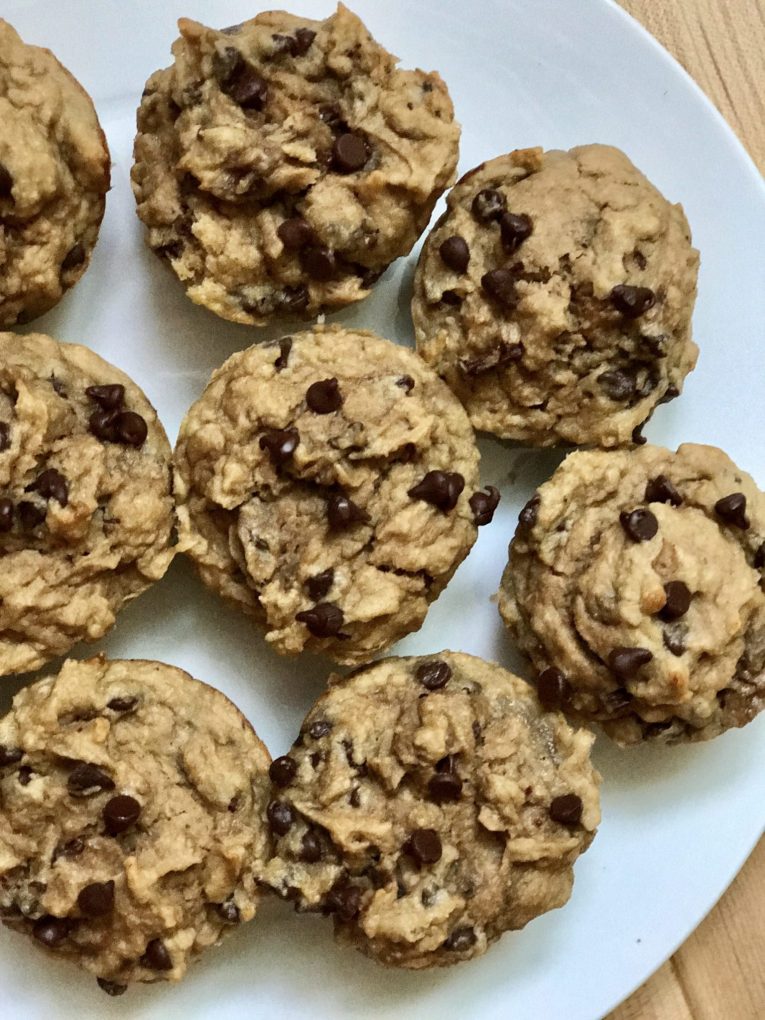 The photos in this post are horrible (I was in my first year of nursing school and had zero time for thinking about pretty pictures…) but my marbled banana bread is one of my most made recipes.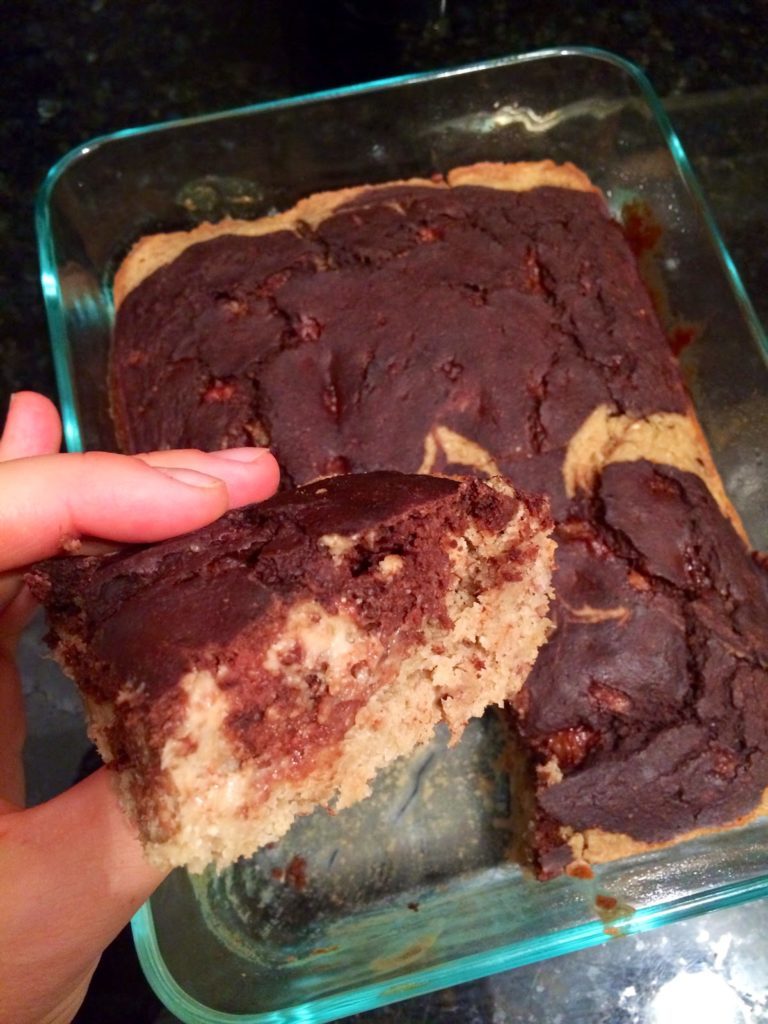 This banana oat chocolate chip cake with peanut butter glaze from Oh She Glows is an old school recipe but one of my favorites — the texture of this recipe is insanely good. Like muffin meats granola bar meets cake.  I love making it for breakfast to eat with scrambled eggs.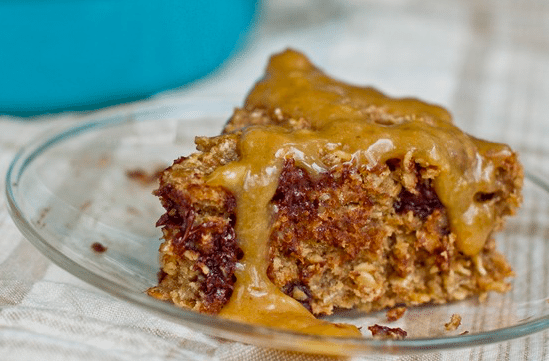 I use to make these chocolate chip banana oat bars from Ambitious Kitchen all. the. time. during my first year in New York. If you're like, "why do all of these recipes have oat flour?" it's because I am obsessed with the doughy sweetness of oat flour. It's so fab in baked goods.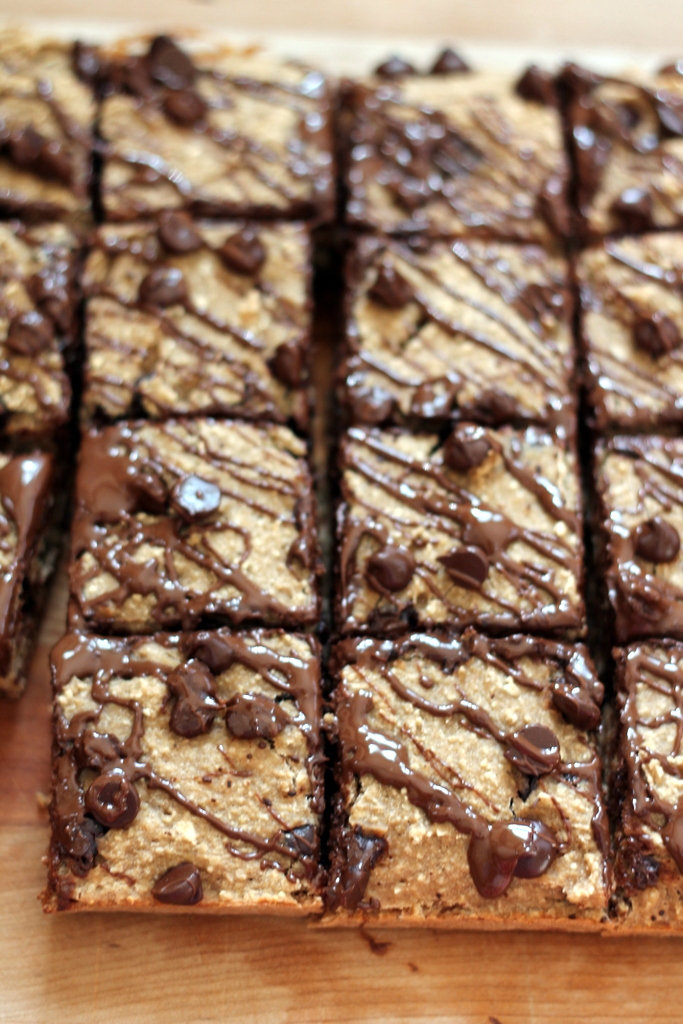 Smitten Kitchen is one of my favorite foods blogs. I love her recipes and photos. This double chocolate banana bread is amazingly delicious. I make it with both AP flour and whole wheat pastry or spelt flour and actually prefer the heartier texture of the ww or spelt flour. If you use AP flour you could totally frost this thing with some peanut butter frosting and make a cake out of it! Trust me, I've done and it.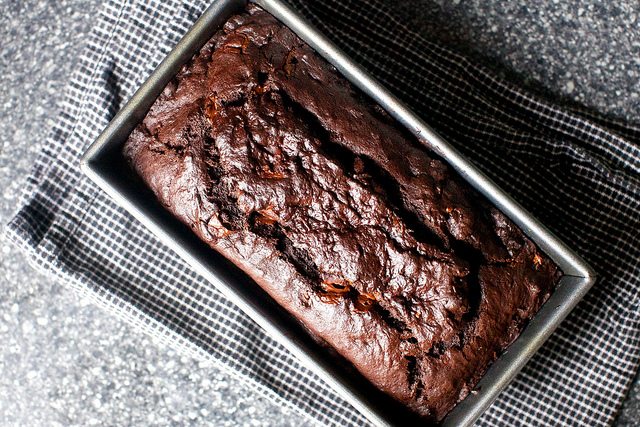 There are some very bad banana recipes made with coconut flour out there. And there are also really good ones. When I had a stash of coconut flour I would make this chocolate chip coconut flour banana bread recipe from Ambitious Kitchen often. It holds up well and doesn't use…like a cup of nut butter. I don't know about you guys, but when recipes call for that much nut butter I usually don't make them since that stuff is $$$ and I'm not wasting it in a bread.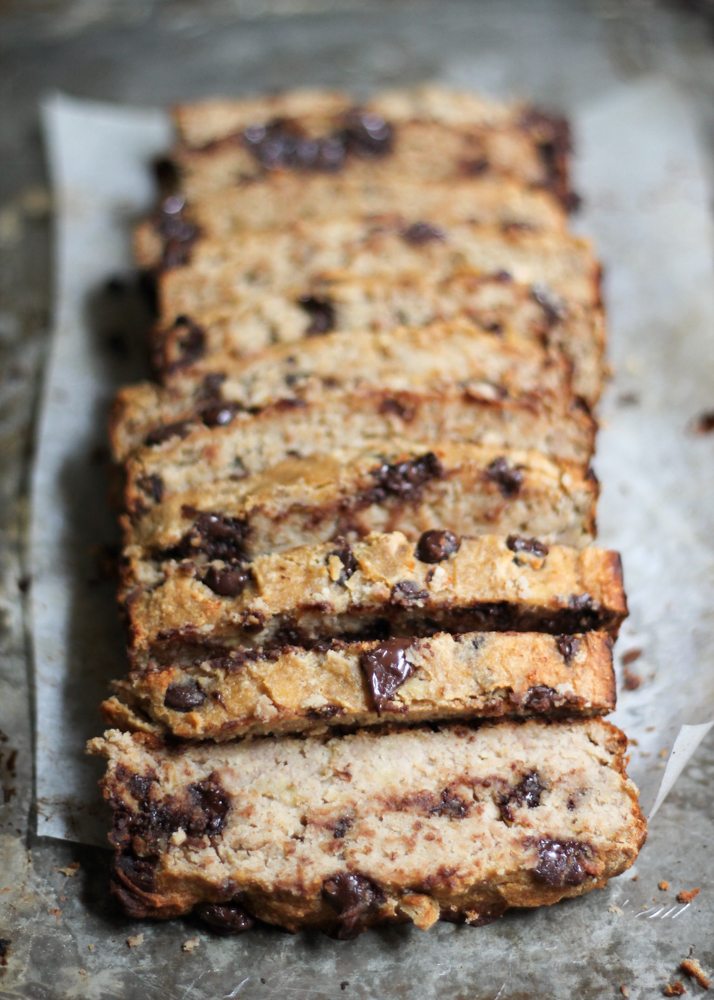 Compared to my marbled banana bread photos, this recipe was one I made over three years ago and looking back I'm rather surprised at the photos in this post…I'm no professional AT ALL but these aren't that bad I don't think 🙂 I haven't made these pb and chocolate chip snacking cookies in a while but they are SO GOOD. Even better eaten straight out of the freezer.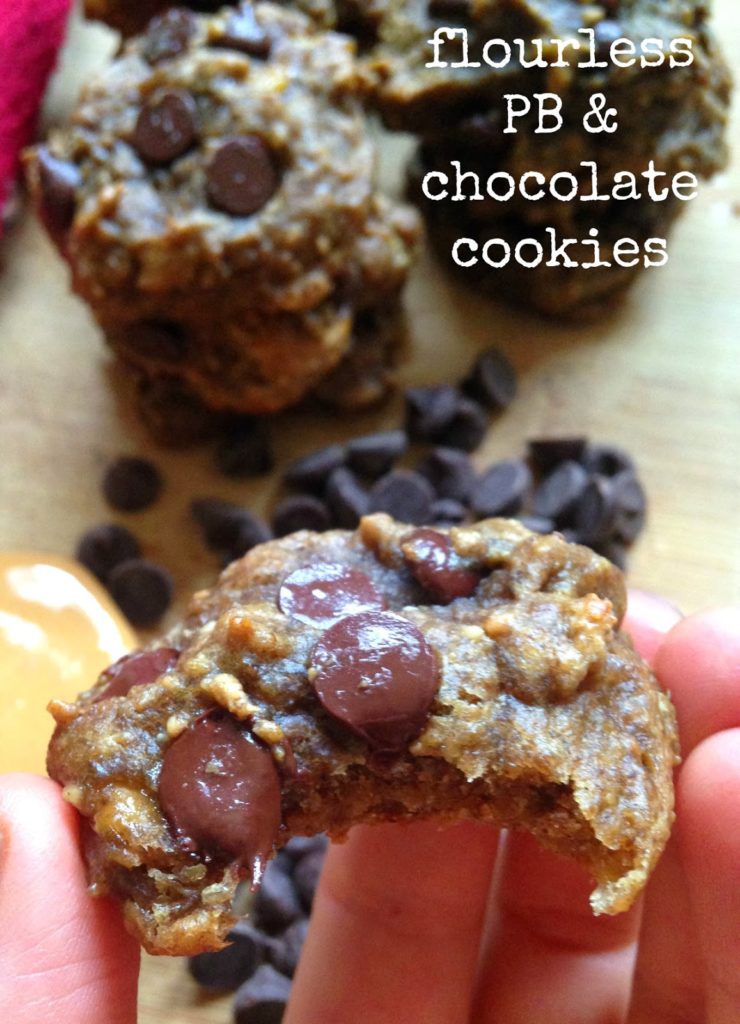 What's your favorite? I'm always looking for more!