I find the field of eating disorders to be incredibly fascinating, challenging and rewarding. Becoming a nurse practitioner after practicing as a dietitian has only added to my interest. The physiology of the body is so interesting, especially when it comes to how the body is able to compensate in order to stay alive in the presence of starvation, purging and other physically taxing circumstances. That doesn't mean the body is healthy and it's functioning optimally and there aren't very severe long term consequences, there are of course. But the fact that our bodies can withstand extreme conditions and still survive is amazing.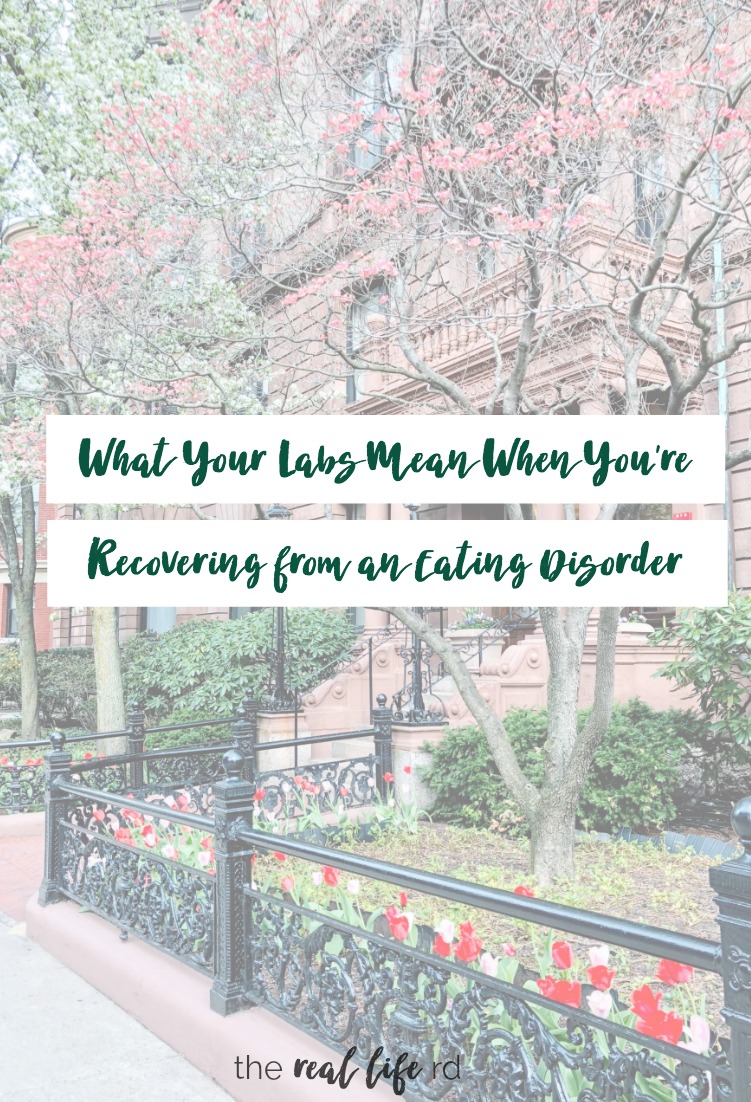 A lot of the things I'm going to talk about in this post I talk about with patients and clients. Unfortunately, doctors and nurses don't get much education in eating disorders during their training even though eating disorders affect 1 in 20 women in the community (source). That's quite common! I have a lot to learn, but from what I have learned over the past several years is that the medical complications that arise as a result of an eating disorder and disordered eating behaviors can be missed completely or misdiagnosed and mistreated. I have a lot more still to learn, but I think being able to understand the medical complications of eating disorders can be really empowering when helping a patient/client feel motivated to continue recovering and healing. Being able to explain the subtle and also more extreme ways in which your body is telling you that in fact, it's not "fine" can give the healthy side of your brain some ammunition when it comes to fighting off the unhealthy side of your brain convincing you to continue in unhealthy behaviors.
What I hope this post does is bring clarity to your questions and confusion and also provide resources that you can bring to your health care provider so the both of you can partner together in your journey. I also hope this is a good starting point for you, but by no means is this post completely comprehensive because that would take a novel) There aren't a lot of physicians and nurses adequately knowledgable when it comes to medically managing the complications that arise with an eating disorder. While I hope that changes, it makes sense given the lack of education. So what can be helpful if you don't have a health care provider who is knowledgable, is to bring them resources and research articles so they can help you best.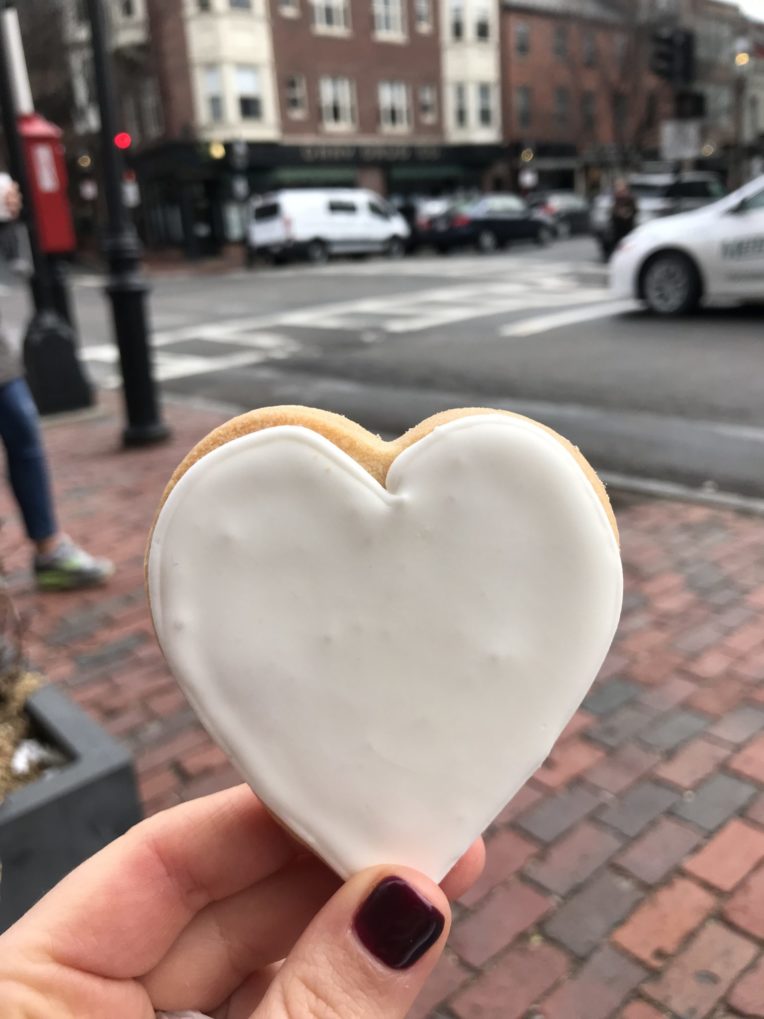 LABS ARE NORMAL
If you are purely restricting your food intake, then we actually expect all the labs you get drawn at your doctors office to be normal. This is your body being really good at making sure you survive and compensating in an unfavorable environment. With that said, there are some people who do experience abnormal lab values (like electrolyte levels, your white blood count or hemoglobin and hematocrit levels among many others) and we don't have an exact reason why. Some people's bodies compensate better than others just like some people experience more gastrointestinal issues than others. The important thing to keep in mind is that just because you have normal labs doesn't mean your body isn't suffering. Often the only abnormal finding that objectively shows the patient their body is suffering is the DEXA scan showing low bone density. I heard Dr. Gaudiani share this analogy once that I thought was brilliant. It's the house on fire analogy. If a firefighter comes to your house and you're standing outside and he says, "hey ma'm, you're house is on fire!" and you're like, "no it's not, I don't see the fire and the sidewalk isn't bubbling" they are going to get out all their equipment and put out the fire. Just because the sidewalk isn't bubbling, doesn't mean you don't have a massive fire that is dangerous, life threatening and needs to be put out.
LOW THYROID HORMONE
Whenever your body is under a severe amount of stress – from being critically ill, recovering from surgery or a trauma, restricting calories etc – the thyroid takes a hit. And when this happens you can see low thyroid levels show up on lab work. Since we're talking about eating disorders and disordered eating here, this could be a finding in your lab work if you've been restricting calories and/or at a low body weight. Most commonly, you'll see low T3 levels and low T4 levels, but normal TSH levels. In order to rule out a true hypothyroid disorder like Hashimoto's your doctor would want to draw thyroid antibodies. If those are normal, medication is inappropriate and not indicated. Your thyroid levels will restore back within normal range as your body is nourished adequately and your weight is restored to a healthy place for your body.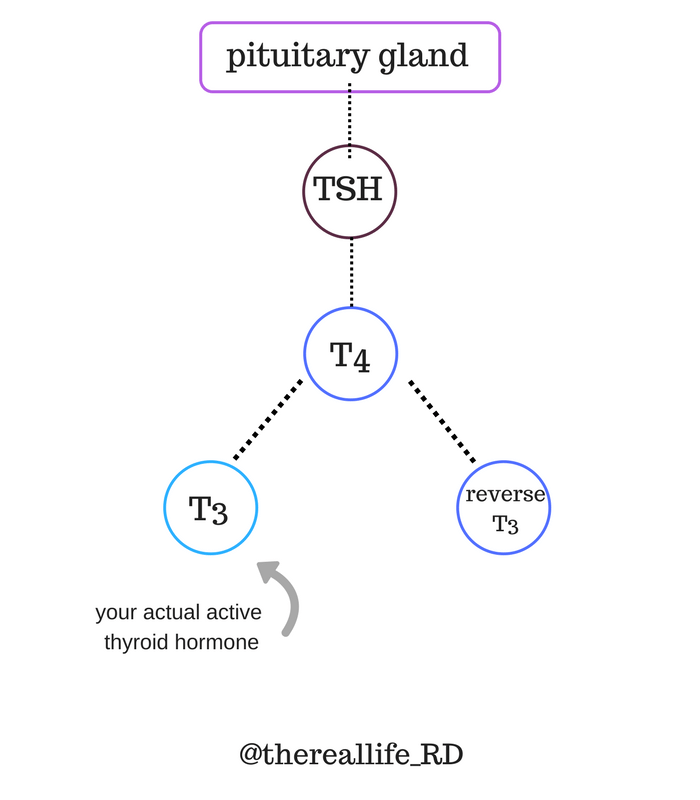 ELEVATED LIVER ENZYMES
Your doctor may have told you that you had high liver enzymes on your blood work. These enzymes are abbreviated AST and ALT. There are varying levels of severity with this, but it's possible for you to see higher than normal liver enzymes on your blood work as you recover from your eating disorder – especially if you've been restricting calories and starving yourself for some time. This happens because essentially your liver is starving and so your liver cells start dying. So these elevated enzymes show us that actually, your body isn't fine and it needs nourishment and healing.
ELEVATED CHOLESTEROL LEVELS
I have clients currently and many patients who experience elevated cholesterol levels during their recovery from a restrictive eating disorder. I've also gotten this question in emails from readers. This can become a really tough mental game for patients/clients because it can cause them to think, "I need to change my eating and exercise to bring down my cholesterol!" If your health care provider isn't aware of your history and/or knowledgable about eating disorder pathophysiology they might make a well intended suggestion to change your eating or exercise habits to lower cholesterol or refer you to a dietitian with that recommendation. Ahhhhhh. Well intended, but so unhelpful. High cholesterol levels are a way your body is compensating for the restriction – it's the way your body alters cholesterol in order to attempt to keep you safe. So as you learn to normalize your eating and adequately nourish your body, your cholesterol will normalize with time.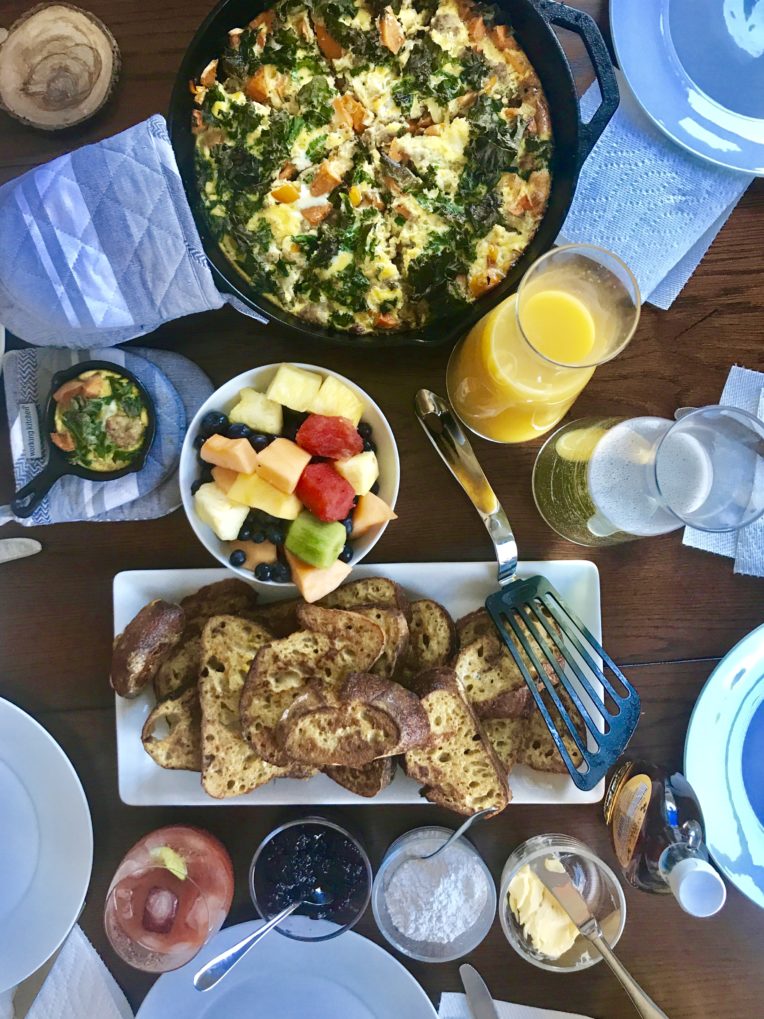 AN "ATHLETIC HEART"
This isn't a lab, but a vital sign and it's more important than any of the above. Just because your heart rate is slow (<60 beats per minute) doesn't necessarily mean you're physically fit and therefore your heart is extra healthy. When you're not feeding your body adequately, over time your muscles deteriorate and your heart is a muscle. So your low heart rate could actually be telling you how much your body is suffering and this is one way it's compensating. Other ways (among other things) might be lower body temperature so you're always cold, low blood pressure so you're lightheaded, and low blood sugar leaving you lightheaded, shaky, and not able to think. To test if your low heart rate is because you have an athletic heart vs a starved heart your doctor can have you exert energy in some way. An easy way to do this is to walk about 10 feet, turn around and walk back. If your pulse increases (usually by 1.5x or 2x the rate it was when you were resting) then you do not have an athletic heart. If your heart was strong and healthy, it would hardly know the difference between resting and walking. A starved heart on the other hand has to work a lot harder when subjected to very mild exertion like walking a short distance.
I hope this was helpful if you are in recovery or if you have a loved one that is in recovery. And if you are a health care provider, dietitian or any other health professional, I hope this was informative as well and a stepping off point to continue learning and reading! I 100% believe that anyone can find complete healing whether you've been struggling with an eating disorder for decades or are struggling with yo-yo dieting and disordered eating and exercise patterns. Everyone deserves to get the support they need <3
Sources
Mehler, Philip S. and Andersen, Arnold E. Eating Disorders: A Guide to Medical Care and Complications. Baltimore: Johns Hopkins University Press, 2010. Print.
The Academy of Eating Disorders. Eating Disorders: A Guide to Medical Care. Retrieved from https://static1.squarespace.com/static/57028b61b654f934aedcedba/t/586d3c839de4bbad0ca3772b/1483553925826/AED+Medical+Care+Guidelines_English_12.15.16.pdf
Mehler, P.S. and Brown, C. (2015). Anorexia Nervosa: Medical Complications. Journal of Eating Disorders, 3(11). doi:10.1186/s40337-015-0040-810.1017/S0003055403000534