I don't usually post on Thursdays but I realized the early bird special pricing ends tomorrow for an event I'll be doing with other RDs that I think (or hope) many of you will find helpful. I get a lot of emails and questions for aspiring RDs and also some current RDs on pursuing a dietetic career path that focuses on Intuitive Eating and Health At Every Size. It's something that I didn't get taught really anything about in my dietetic internship so I wish I knew much more about these philosophies when I began my first year as a dietitian five years ago.
Heather Caplan, host of the Real Talk RD podcast, will be hosting a round table series and I'm excited to be a part of the first discussion. And honored to be talking alongside fellow IE/HAES dietitians Christy Harrison (check out her Food Psych podcast if you haven't – it's incredible) along with Anne Mauney and Kim Hoban.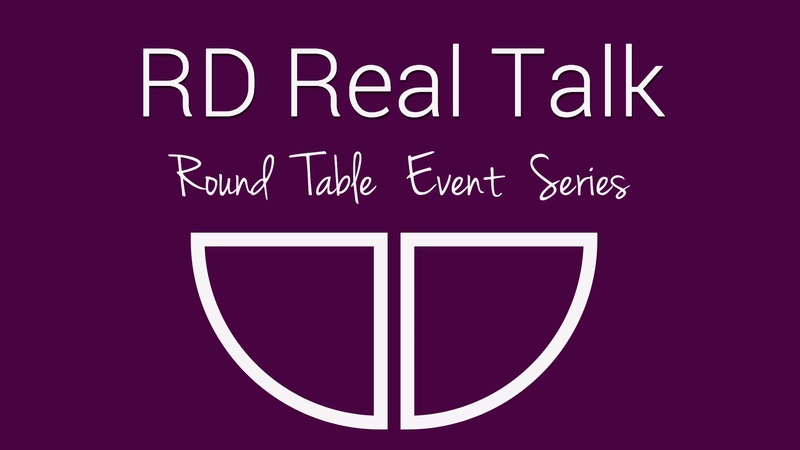 Here are the details if you're interested!
Each Round Table event:
can be attended "live" or viewed at a later time that works with your schedule – there is different pricing for live vs listen options.
is virtual, accessible from any location, and open to all RDNs or dietitians-to-be (including nutrition students)
is in application to be eligible for up to two continuing education credits – yay for earning CEUs!
is a one-hour conversation, including a Q&A with your submitted questions
is capped at 40 seats
includes a 1:1 mentoring call with one of the RDs, summary workbook, and access to the live recording
Here are the events in the series:
Dietitians Taking the Anti-Diet/Intuitive Eating Approach – Thursday, October 5 at 6:30 p.m. ET
Dietetic Internship Experience: Tips + Guidance for the RD2Be – Thursday, October 19 at 6:30 p.m. ET
RDN Job Searching and Networking: Navigating Your Career Path – Thursday, November 2 at 6:30 p.m. ET
Careers in Eating Disorder Treatment & Recovery Therapies – Thursday, November 16 at 6:30 p.m. ET
Dietitians Tackling Amenorrhea and Women's Health – Thursday, December 7 at 6:30 p.m. ET
We will be talking about Intuitive Eating, Health at Every Size (HAES), and taking an anti-diet approach to nutrition. No matter what you're dietetic career path I think these philosophies are applicable to any practice. I also think there is a lot of work to be done with bridging the gap between IE/HAES and medical nutrition therapy – meaning counseling people on nutrition/lifestyle changes for healing of acute and chronic diseases. We'll be sharing how we have incorporated IE and HAES into private practice, public work, writing/speaking and what I think is most important, in 1:1 client sessions. I have many clients with diagnoses like PCOS, hypothyroidism, high cholesterol, autoimmune conditions, etc and these conditions do benefit from certain dietary changes, but the challenge is presenting those changes through an IE/HAES lens. The Q&A session will feature submitted questions and requests from attendees who reserve a seat at the table.
If you're interested in joining us live, or in purchasing a discounted pass to listen to the recording later on, click here to reserve your spot. Early bird pricing ends on Friday (which is why I'm posting off schedule from usual to let you all know!) You can either purchase a package of sessions at a discounted rate or purchase just one session. Up to you! When you click the link, you'll want to click on "reserve your seat" and scroll down in the form to see all the pricing options.
If this resonates with you, I hope you find it helpful and join the conversation. I'll be back tomorrow with a post on intuitive eating!