Happy Friday everyone! It's Hannah here posting today – I hope you enjoy!
Scaling back my screen time has been a goal of mine this fall. There's no denying that I enjoy being on the computer – watching Netflix and YouTube, online shopping, FaceTime-ing friends…I'm a 90's baby through and through. I also take most of my notes for classes on the computer and apply to nursing schools has been entirely computer-based too. And then for work, I have to be on the computer at times as well.
With all that screen time, I've been wanting to reduce the time I spent in front of a screen when it's not necessary or intentionally for pleasure. One example that comes to mind is being on my phone while I'm watching a TV show on the computer. Why do I need to be attached to TWO screens? Or when I'm unnecessarily, mindlessly scrolling through Instagram and Facebook when I could be more present with the people I'm with. I feel like it's become such a habit to check my phone and social media that I don't even think about it anymore — it's become like a reflex. When I unlock my phone, I immediately open certain apps like Twitter and Snapchat. Noticing this has made me want to change my habits so that I can be more present, be offline a little bit more, and not be so conditioned to be in front of a screen when it's just not necessary.
Sometimes, doing things on the computer and on my phone adds value to my life. I love Netflix and reading email newsletters and articles. Online shopping is dangerous for my bank account, although it can be really enjoyable. Looove to online shop. But incessant social media checks to the point where it becomes mindless? Checks that don't add value to my days? I think I could do without those.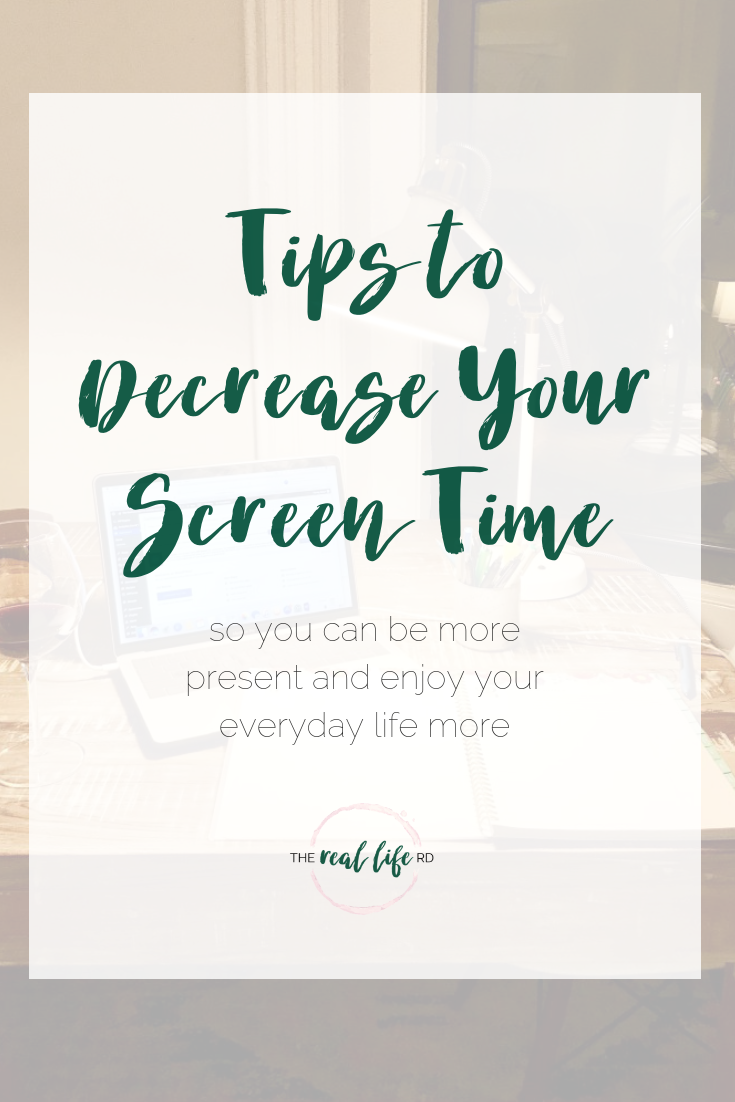 Charge the phone on the opposite side of the room
This has been game-changing. When my phone alarm goes off at 6am, it's annoying to have to climb out of my bed, walk over there, and turn it off. BUT – because I'm already standing up, I don't usually go back to bed and scroll through my phone first thing in the morning. For years, I've scrolled through my phone as soon as I wake up. It's actually kind of the worst for me. It doesn't set me up to have a great morning and I'm usually so bleary eyed and sleepy that I barely know what text messages and Snapchats are even saying. I've learned that for me, it's a waste of time and a habit I've wanted to change. So now, I wake up, turn my alarm off, and just start getting ready for the day…without the distraction of my phone. I'll check my phone once I'm ready and out of the house during my commute, but before that, unless it's a real emergency, I don't need to look at my phone and social media in the early hours. This has been a DELIGHTFUL change.
Stop using phone 30-45 minutes before bed
Kind of for the same reasons as above, using my phone close to the time that I'm going to bed doesn't do anything good for me, or my soul, or my sleeping abilities. Instead of checking social media or texting/emailing people before I head to bed, this past year I've actually started reading. I used to all the time, then got out of the habit, and now I love it again. I'm currently reading The Devil Wears Prada. I didn't know it was a book until recently! It's so good. Miranda Priestly sometimes drives me nuts as a character because of the type of mean boss that she is, but I really like the way the author writes. I'd recommend it!
P.S. some people have asked me if the Kindle light bothers me, to which I can happily say – not at all! It has a "front light" as opposed to it being backlit like an iPhone, which makes the screen significantly less bright and harsh on the eyes. Especially at night. Also, I keep my Kindle on a super low brightness setting, which makes it look just like a real book's lighting with the color and tone. It honestly doesn't even feel like I'm reading from a screen, and this is coming from someone who's forever been a hard-copy book fan.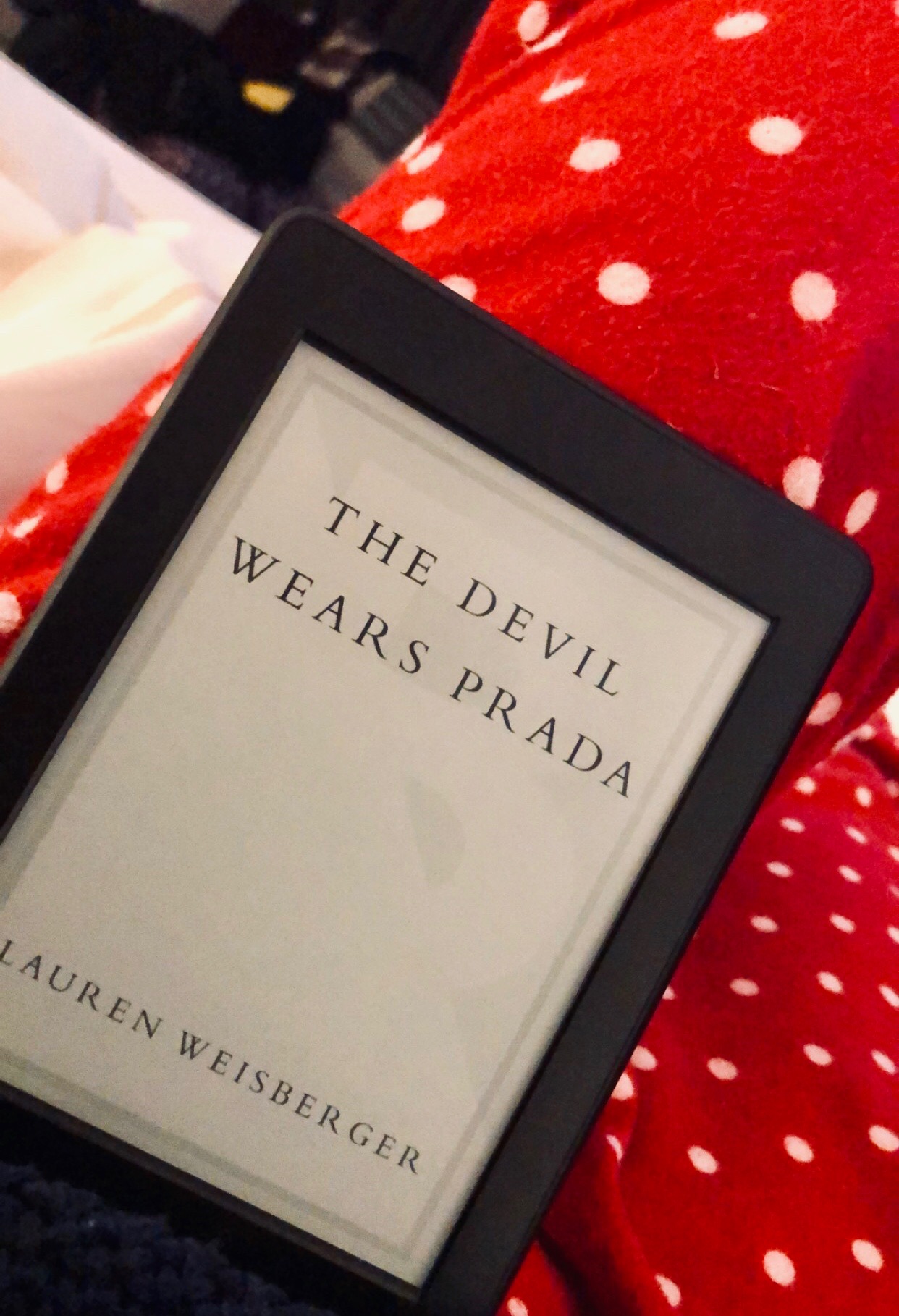 Hide the phone
This sounds silly, I know. And I also know that it's probably not be feasible for everyone, but I'll give you my example because maybe it will help you too. I find that if I'm near my phone at work, I'll be on it so much more…and I'm at work! I should be focusing on patients and chart review and learning as much as I can while I'm here on co-op at the hospital. So, I've started leaving my phone in a safe, yet a little bit far away locations (like in a drawer at the back of the nurse's station or in the rehab office) so that I'm completely focused. This has helped so much. My Apple Watch isn't buzzing me all of the time, and I'm not inclined to check my phone because, quite literally, I can't. I'm more in the work zone/mode, am not distracted, and have found I'm actually way more productive. Working hard and being productive are important to me, and when I noticed that my phone was taking away from that, I wanted to make some sort of change. When I'm studying at home, I also try to hide my phone from myself (by keeping it in the pantry or in another room) and this works well too!
Do Not Disturb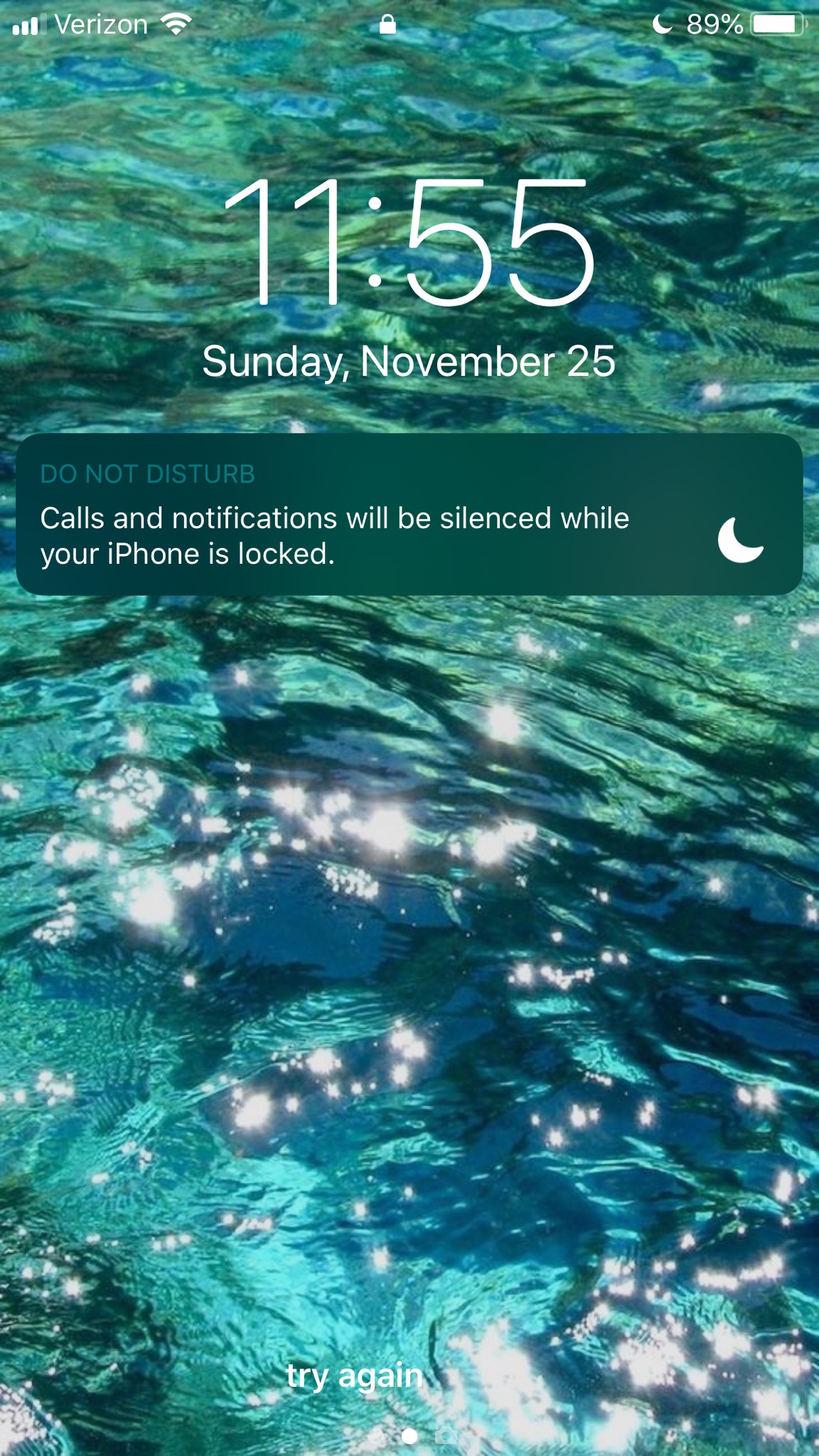 This feature on iPhone is one of my favorites. When turned on, Do Not Disturb stops your phone from lighting up, ringing, and buzzing when notifications come through. I love this feature because it helps me not reach for my phone so much since no notifications are buzzing in my pocket or on my watch. It definitely helps to reduce my screen time because I'm not focused on answering people or checking social media, simply due to the fact that I don't know the notifications are coming in! Ignorance is definitely bliss here. I enjoy how it just quiets everything. It's like a mute button on everything that's going on in my own social media cyber world.
Turn off notifications for certain apps
Like you, I'm sure, I have a lot of different apps that want to send me notifications all of the time. Snapchat, News (although I find this one to be important/good!), Messages, Instagram, Facebook, GroupMe, Slack, Gmail…you name it. Some are more important and work-related, and others are just….noise. Unnecessary noise that contributes to an increase in screen time. Turning off notifications for unnecessary things, like Instagram and Facebook, has helped a lot. It's reduced the noise that typically makes my phone feel like it's yelling at me all day long, and I definitely have been checking those apps less because there aren't notifications from them on my lock screen.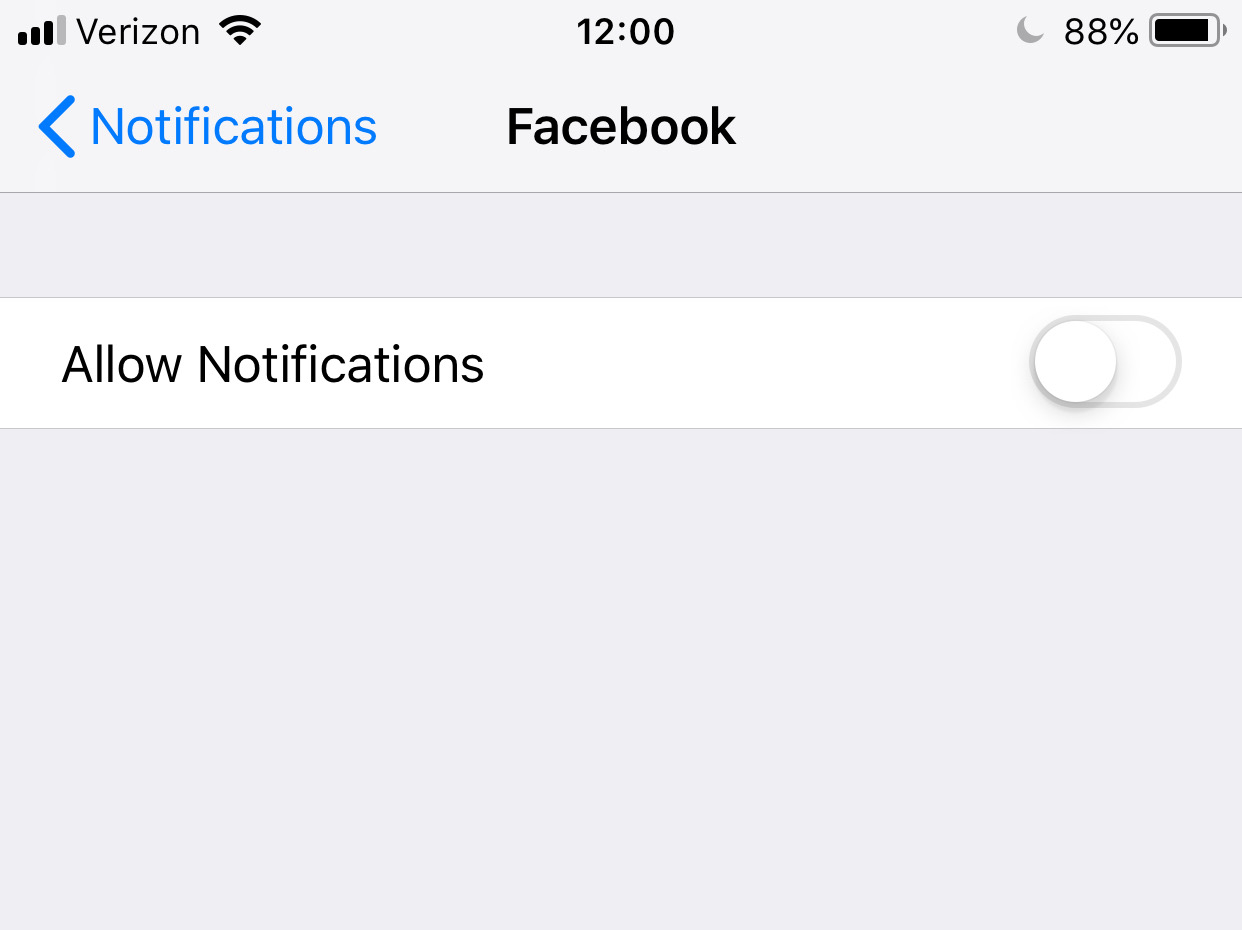 I hope some of these tips help! I am in no way perfect at this (that isn't the goal), and I definitely still love my social media and my screen time here and there, but finding ways to reduce the mindless scrolling and checking of things in the cyber world has greatly benefitted my productivity, overall presence in my day-to-day life and happiness. If you have any ways to reduce screen time, or if there's something similar to this that you are working on yourself, I'd love to hear about it in the comments!