I use to think I didn't have anytime to read. I wanted to read more, but never had 20 or 30 minutes or an hour to sit down and open a book. And, if I'm honest, scrolling social media was more enticing in the moment even if it wasn't actually restful or life giving. I think social media can be a really good thing, but it can also be a really, not-a-good-thing.
I wax and wane with social media boundaries (because it's so easy to get pulled back in!!) ….ideally, I want to only be on it for 10-20 minutes during nap times and use most of that time to post or reply to DMs. Ideally, I like to take weekends off and the last 5 days of every month. I deleted the Facebook app from my phone so I only bop on there if I'm on my laptop. And my notifications for every single app on my phone (including texts) are off. These lines in the sand (when I'm actually adherent lol) are SO FREAKING GOOD. I feel less bogged down, happier, more present and less stressed when I'm living inside these lines.
But….I'm naturally a line crosser. Like, with everything in life. I both love and hate this quality about myself. According to Gretchen Rubin's 4 Tendencies, I'm a Rebel. I think being an Upholder would be nice. But I guess that's not how I'm wired. What I'm trying to say is…..someone (or myself) tells me not to do something and I immediately want to do that thing even more. I'm like a toddler living in a 30 year old body.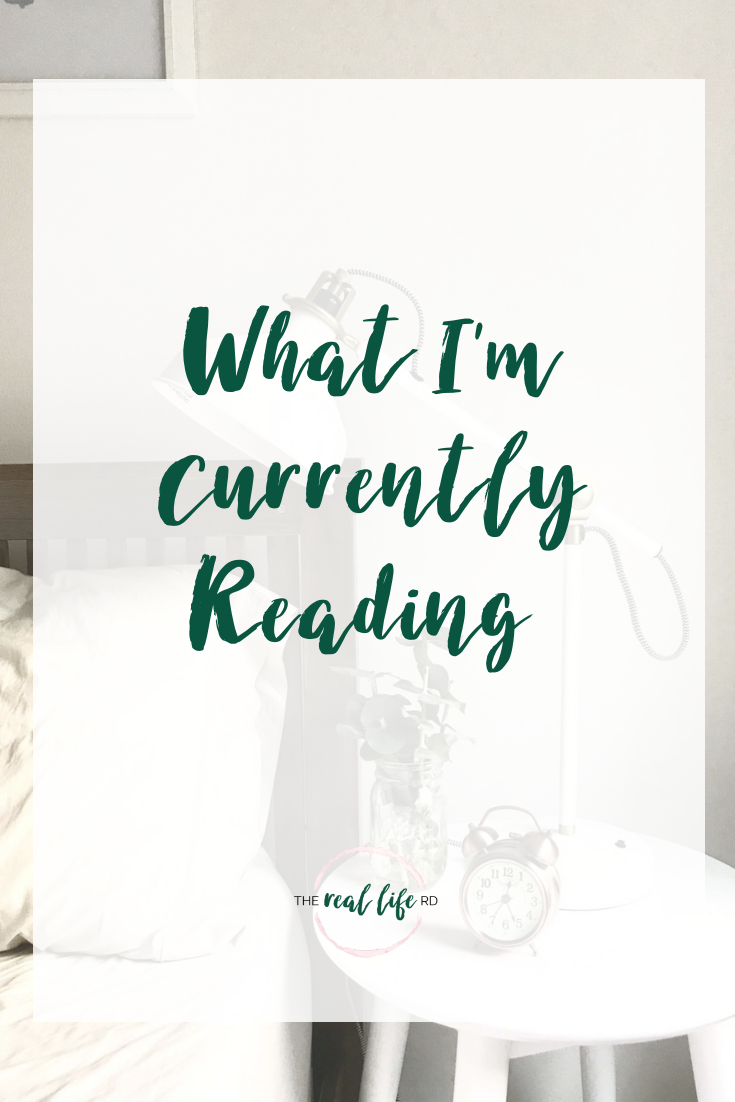 Okayyyy, back to the point of this post.
I want to read more books! Also, when I say read books, what I mean is both read & listen. That's my definition, ok? It adds so much to my mental & emotional health. And when these technology boundaries are in place, I have WAY more time than I think to read.
When I'm picking up the house. Throwing in a load of laundry. Cooking. Jogging. During nap times on the weekend. When I'm driving or we are walking somewhere. These minutes add up! And instead of carrying my phone into bed like it's a sentimental comfort item or something, it's charged in the kitchen and instead I can curl up with an actual book. This idea is radical to me ….because scrolling through social media or googling something on my phone before I go to bed feels weirdly indulgent. Like I shouldn't be doing it because I know it does nothing for my well being, but I do it anyways. Conscious self sabotage.
I LOVE my library card. Ever since I got one last fall after a decade without, I read more. Because all books are free! And that includes e-books and audio books.
You may or may not care, but if you do …here's what I'm reading & listening to lately.
Books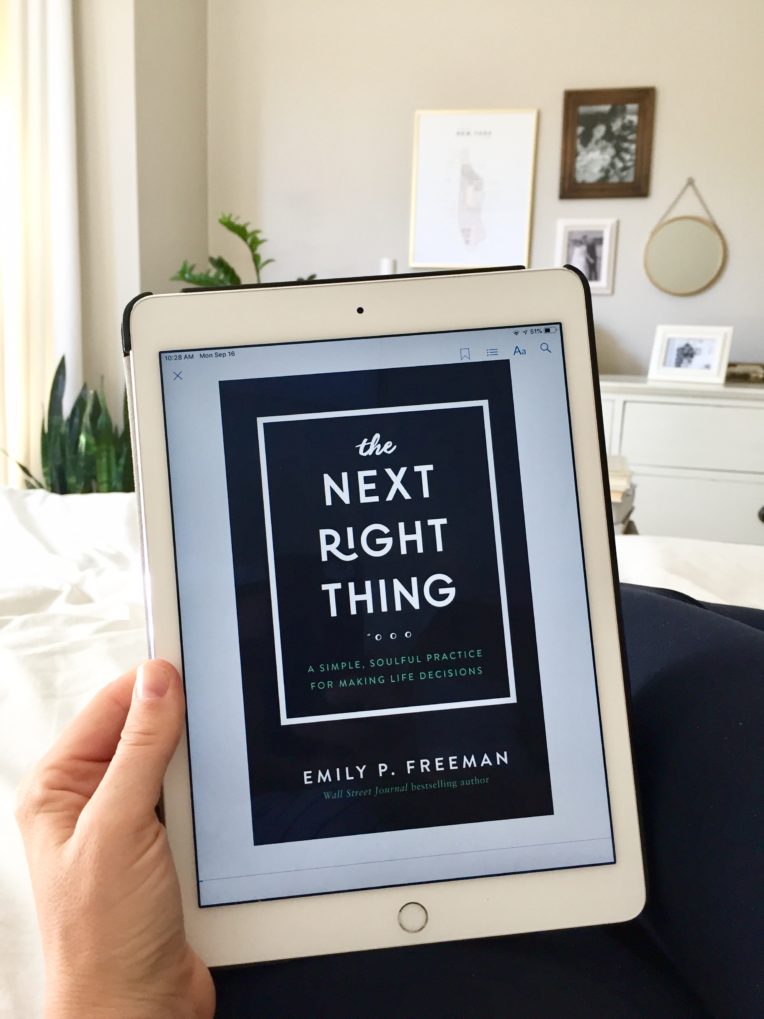 I love Emily P. Freeman. Straight up soul food, this woman. She also has a podcast called The Next Right Thing and each episode is 10ish minutes and it's the best way to spend a quick drive. You will get out of your car and your body will feel looser, more relaxed.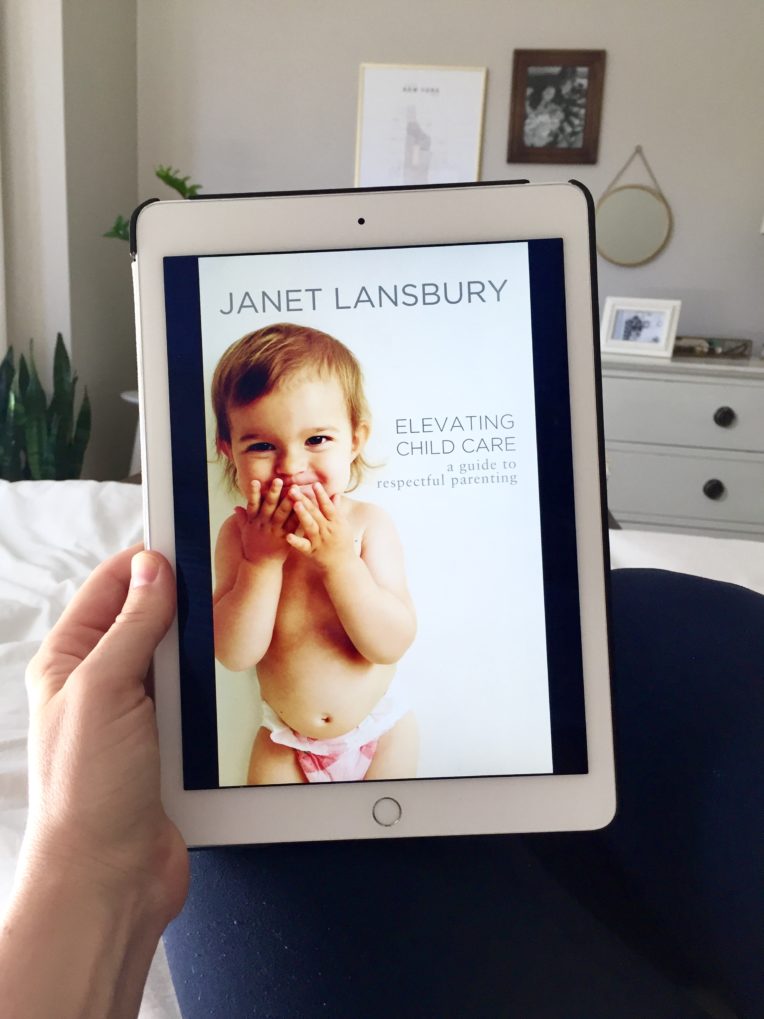 A friend told me about Janet Lansbury a few months ago and I'm so glad I found her. JANET LANSBURY, I LOVE YOU. There are a zillion different parenting philosophies and many nurturing ways you can raise babies, but her philosophy (well, I guess it's not "hers" but she's an expert of the RIE philosophy) deeply resonates with me. And also challenges me because it goes against my natural tendency. I have a 9 month old that is resembling more of a toddler with each passing week and her approach and tips have actually worked. BLESS. She also has a podcast I'll link to below.
I think everything Brené Brown writes is worth reading. This book is next on my list. I gifted this book to everyone on my team last Christmas and haven't read it myself. Feel free to judge me. My library has like 394839 holds on this, so I'm buying the hard copy on Amazon. I'll probably want to mark it up anyways. If you've read it, let me know in the comments!
Podcasts
I'm including podcasts on here because I love a good podcast. And what I really love these days are informative podcasts about topics I want to learn more about vs fun conversation like podcasts. Those are great too, but I'm in a season of life where time is limited and I want to learn, so listening is the best way for me to find time to do that right now. I don't have hours a day to pour through PubMed or read lots of real (aka hard copy) books. And podcasts are more interesting to listen to than audio books. I love a good audio book, but I can't listen for hours on end. I could devour episode after episode of a good podcast. Here are the ones I'm regularly listening to right now.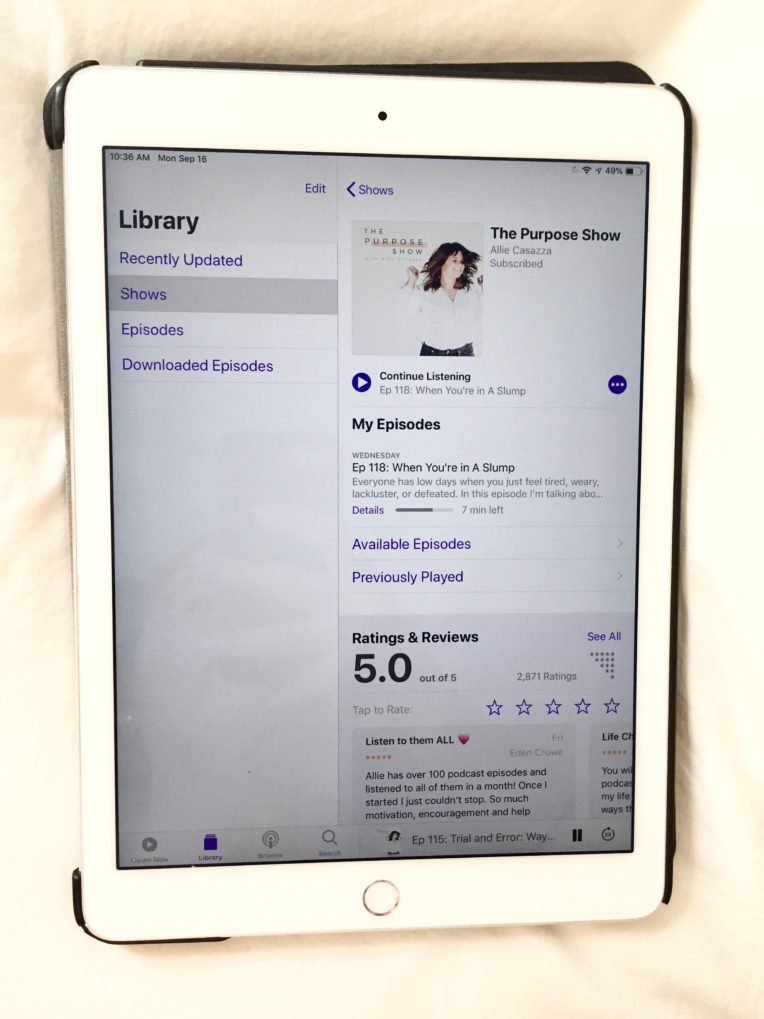 I just discovered Allie and this woman pumps me up!! If you're into business or simplifying motherhood, I highly recommend.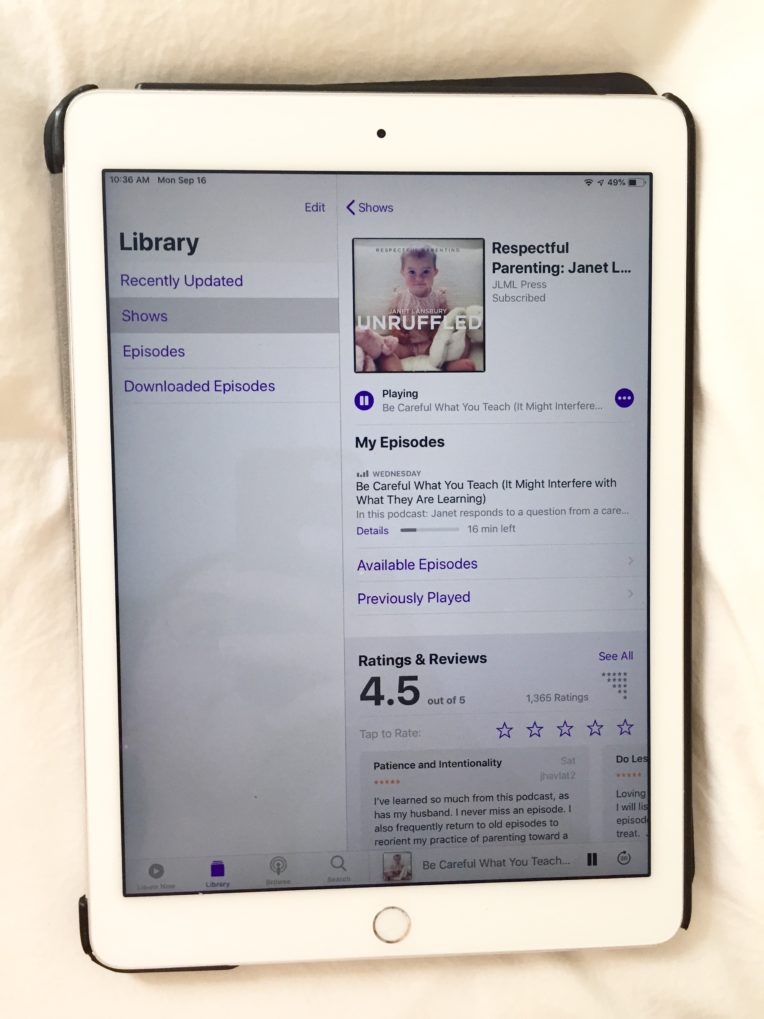 This is Janet Lansbury's podcast that Nick actually told me about lol right after a friend told me about her. I'm not sure how he found it, but I feel so encouraged (not shamed) to do better every time I listen.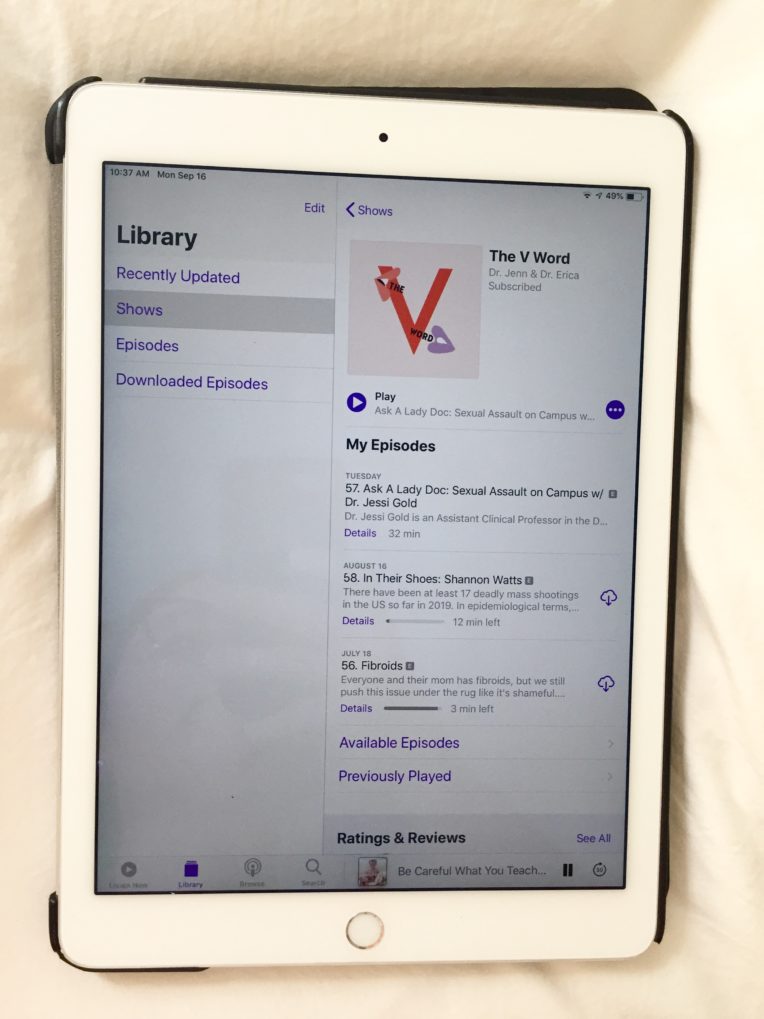 I wouldn't say I agree with everything on this podcast – but if I want to learn about a women's health topic, this has been a good listen. The OBGYNs are full of knowledge and I resonate with a lot of what they share, but I also disagree with some stuff too and some of their approaches to different topics. They don't have an IE/HAES approach (which most providers don't so that's a high expectation on my end) but overall, I've found it informative and entertaining. I appreciate them encouraging conversation around taboo women's health topics.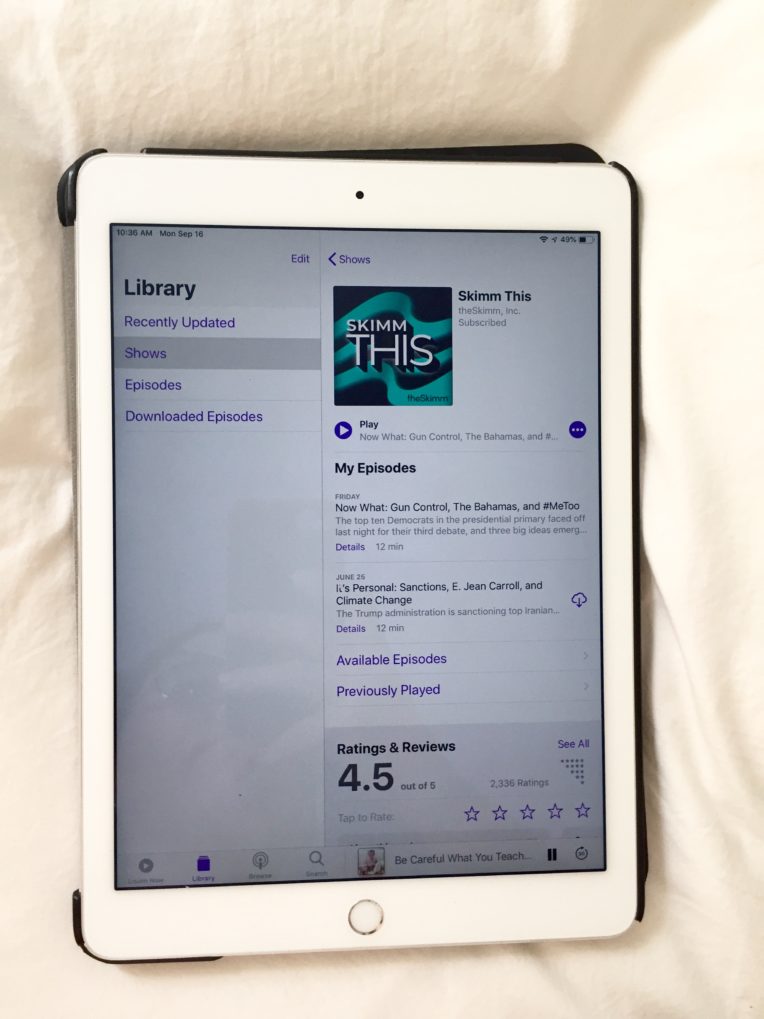 I subscribe to the Skimm emails, but tbh…I never read them. My inbox is already full enough and I just don't want to spend the time when I'm answering email to go and read through it. BUT, I will listen! So being able to listen to the quick 10-13 minute episodes while I'm folding laundry or cleaning up the dishes has kept me better up to date with current events because I suck at keeping up with current events. It's actually embarrassing how bad I am at it. I'm working on it, alright.
Okay, I love you guys. Tell me what you're listening to or reading in the comments. I'm always wanting to add to my list!