This post was sponsored by New Chapter – I love sharing brands with you that I 100% stand behind and support!
Seeking new ways to improve hormonal health has become quite trendy over the past few years (maybe more?) and there is a lot of differing opinions out there. If it all feels confusing, you're not alone. I hope this blog and space make you feel less stressed and confused.
While I fully believe in the therapeutic effect of food, hormonal health is not about eating or not eating certain foods. Throughout my first year as an RD, I thought plant based diets where the cure to almost anything. Sure, there are many health benefits of eating plant based foods, but I overemphasized the power of food itself and failed to look outside the box at the many other parameters of health. I was 23 and undereducated. I've learned a lot over the past 7 years, and I'm still learning every day.
What I do know is that truly learning to care for yourself and your hormonal health isn't a protocol or program…rather it's a dynamic process that is anything but linear, because there's this thing called LIFE. We would all probably have harmonious hormones if we lived in a stress free world where we ate food from scratch made with produce grown in our backyard, and did yoga in the morning after a restful 8 hours of sleep every night. We'd never be in a rush and peacefully walk to work each day.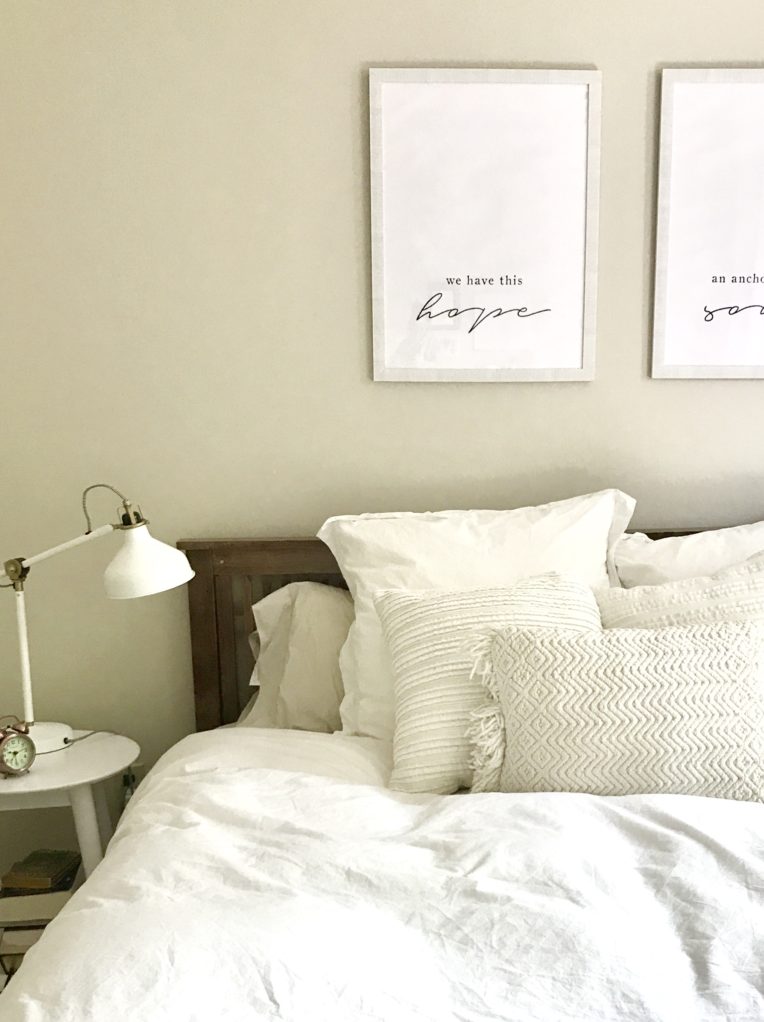 But that thing called life. It gets in the way. All of us are busy and juggling many things on our plate. When it comes to our hormonal health and overall health, maybe we don't need to be doing more. Perhaps we need to be doing less. We get nutrition and health information thrown at us ALL DAY LONG. It can be completely overwhelming. I can remember multiple times being almost paralyzed by all the information I would read on how to get my thyroid hormone levels normalized and "balance my female hormones" when I didn't get a period for 10 years. Looking back, I now realize how stressful implementing any of those changes felt. I didn't need more stress – doing more had gotten me where I was. I needed less. Often we have to get back to basics and simply lay a good health foundation, including:
Basic nutrition like not skipping meals, eating enough calorically and including fruits, veggies, whole grains, beans/legumes, proteins, and healthy fats on our plates.
Basic, enjoyable movement that connects your mind to your body, relieves stress, gives you energy and isn't used to punish your body.
Reasonable amounts of sleep, like 7-9 hours, most of the time.
Managing stress in basic ways like getting fresh air, breathing deeply, reading, taking hot baths and spending time with our loved ones.
And a few affordable, yet high quality supplements. Not 20, just a few.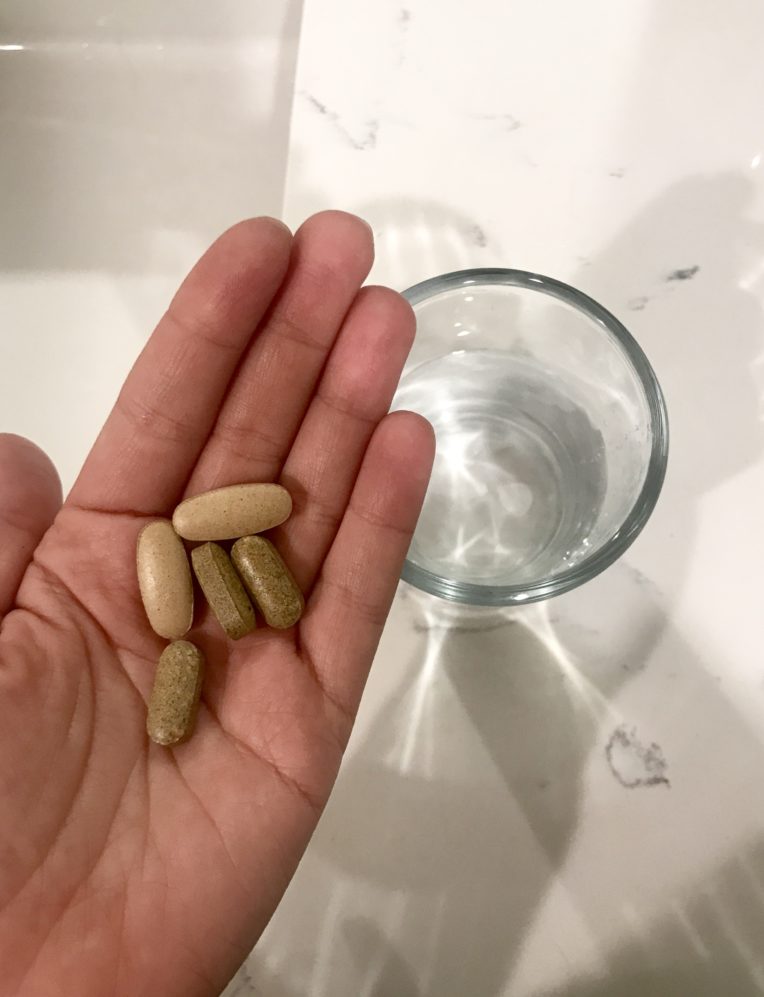 Supplementing
I first discovered New Chapter supplements a few years ago when I was looking for a good quality multivitamin. Thinking of taking a multivitamin like an insurance policy. Our lives are busy and full and sometimes it's reassuring to know we are getting our nutrition bases covered with the help of a multivitamin. There are a few multivitamins that I prefer and recommend and New Chapter's Every Woman's One Daily has always been one of them. It's made with organic ingredients, fermented to enhance the absorption of nutrients, and includes both a hormonal support blend and immune support blend. Now that I'm postpartum and breastfeeding, I've switched to their Perfect Postnatal multivitamin which includes a blend of vitamins and minerals to support a woman's health post baby.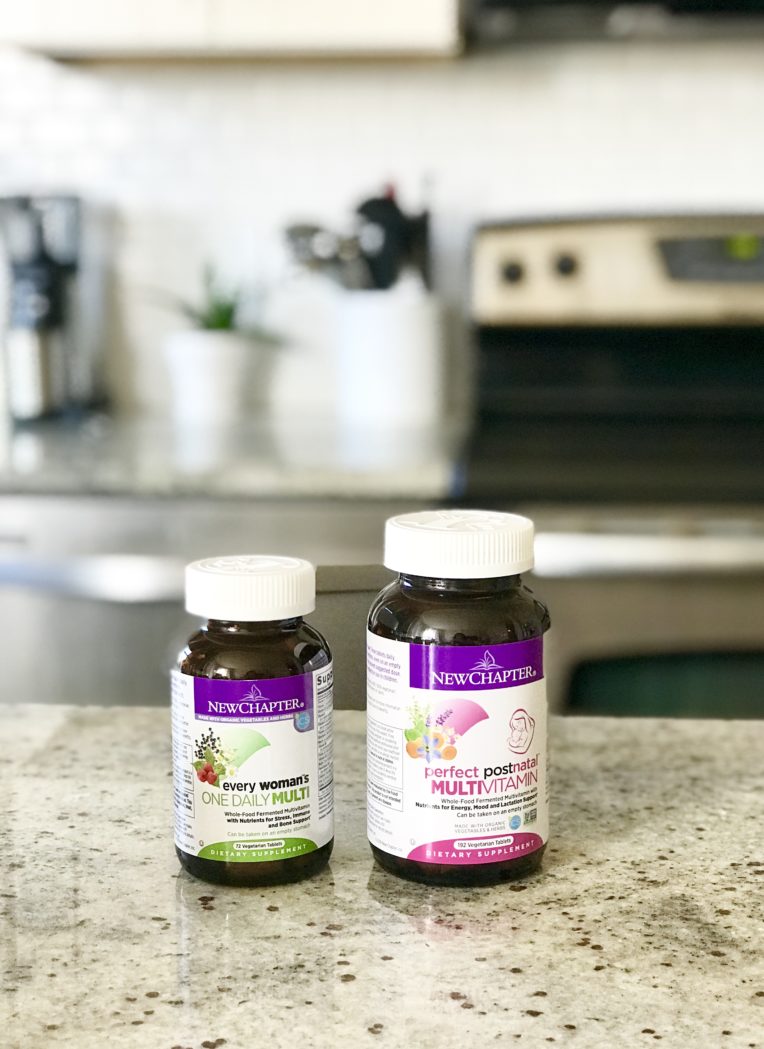 Maca
I've taken maca root on and off for the past seven years. It's an adaptogen that's rich in essential amino acids and nutrients, making it a helpful support to your adrenals (which are part of your body's stress response) and reproductive hormones. The last 4 months of my life have been met with lots of emotional and hormonal changes along with added stressors and sleep disruptions. While it's definitely not a magic cure and I think more research is needed, I'll take all the extra support I can so I've enjoyed adding New Chapter's Fermented Maca Booster powder to smoothies.  Plus the added benefits of fermentation make it easy to digest and gut friendly. **Keep in mind maca is not typically suggested if you are pregnant or breastfeeding, so please check with your healthcare professional before adding it to your routine.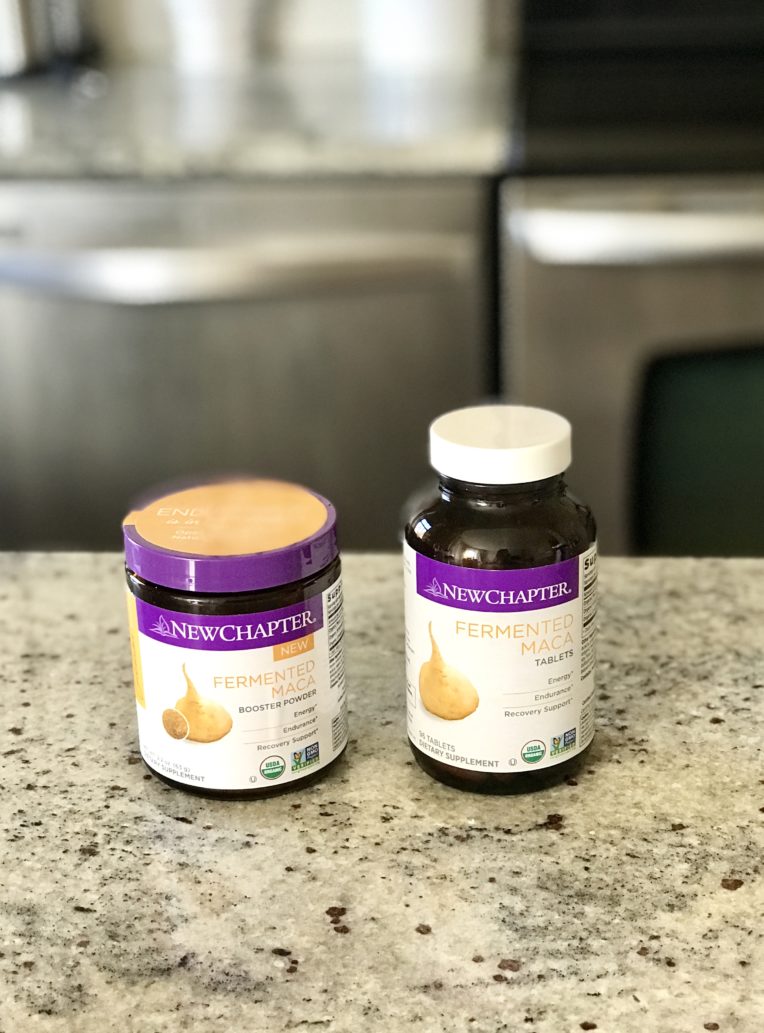 We are slowly making our way out of a long Boston winter so I also take Vitamin D3 daily along with fish oil when I remember.
Menopause Support
Lastly, although I'm not taking this supplement, I do get many questions about supplements to support women during menopause. New Chapter's Estrotone supplement would be a helpful option. It has a target blend of herbs, including black cohosh and vitex, shown to support the hormonal changes and uncomfortable symptoms (like night sweats) experienced by perimenopausal and menopausal women. **This one is not safe for pregnancy or breastfeeding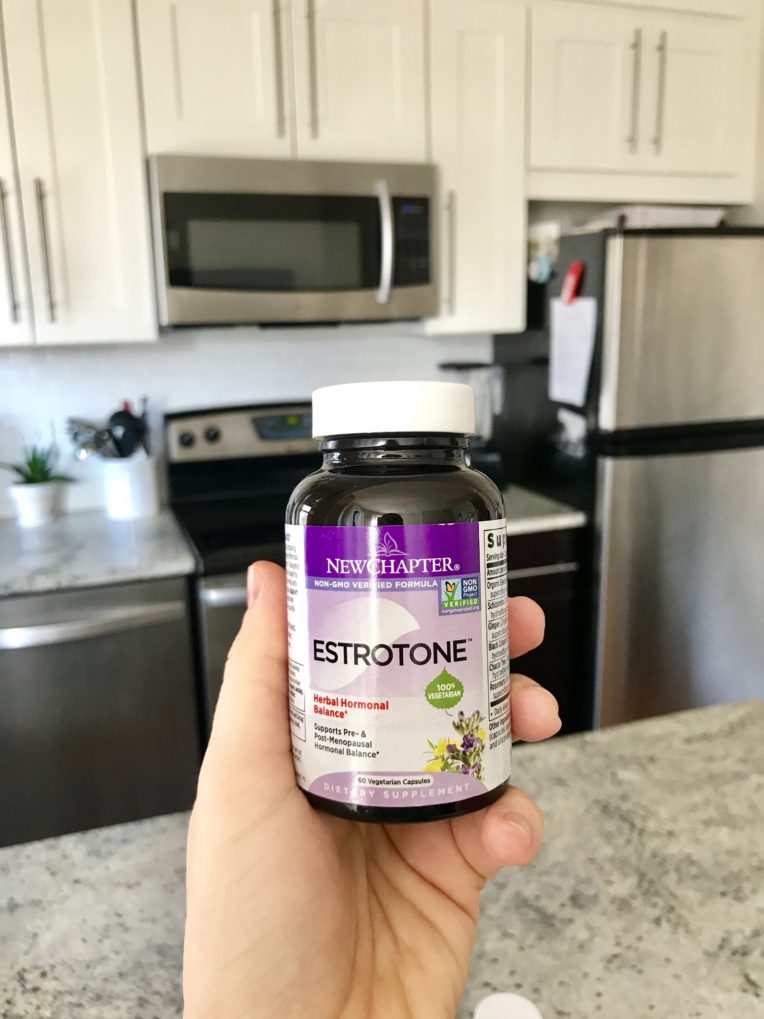 I think there are definitely extreme conditions that call for extreme healing therapies – whether that's medication, surgery, dietary changes or alternative therapies – but for most of us, a gentler, less extreme approach to our health usually works. And this approach can happen through small changes that add up over a long period of time. Because any change in life – whether positive or negative – is stressful.
Health is a lifelong journey. And often we need to simply focus on the basics instead of overcomplicating things. Nourishing and satisfying food, enjoyable movement, self care for stress management, good sleep and some basic supplements when helpful.
Life is always changing and we are always learning about ourselves and adjusting how we care for ourselves. Health takes on a lot of different forms given our circumstances. The body is really resilient and has a large capacity for healing. When given the necessary and uncomplicated tools, it can do amazing things. I write this not to say all other ways of going about health are necessarily wrong. And I certainly don't know everything. But I think we sometimes complicate issues and have unrealistic expectations of how quickly we can "fix" our health concerns.
So, back to basics.