Cody here again today 🙂 Ok so some of you reading might be dietitians or perhaps you are studying to be an RD. If not, I think it's accurate to assume that many of you readers are on a journey with intuitive eating just like me – because we never really arrive and are always learning more about ourselves. You're discovering and fine-tuning your peaceful relationship with food, exercise and your body. Whoever you are – or whatever your relationship with food is – you are reading this blog (and thank you!) Which makes me think you want to learn to care for your body or are already on the journey of caring for your body. And that you want to be kind to the bodies around you. You want to learn how to care for and best nourish your body so you can feel your best.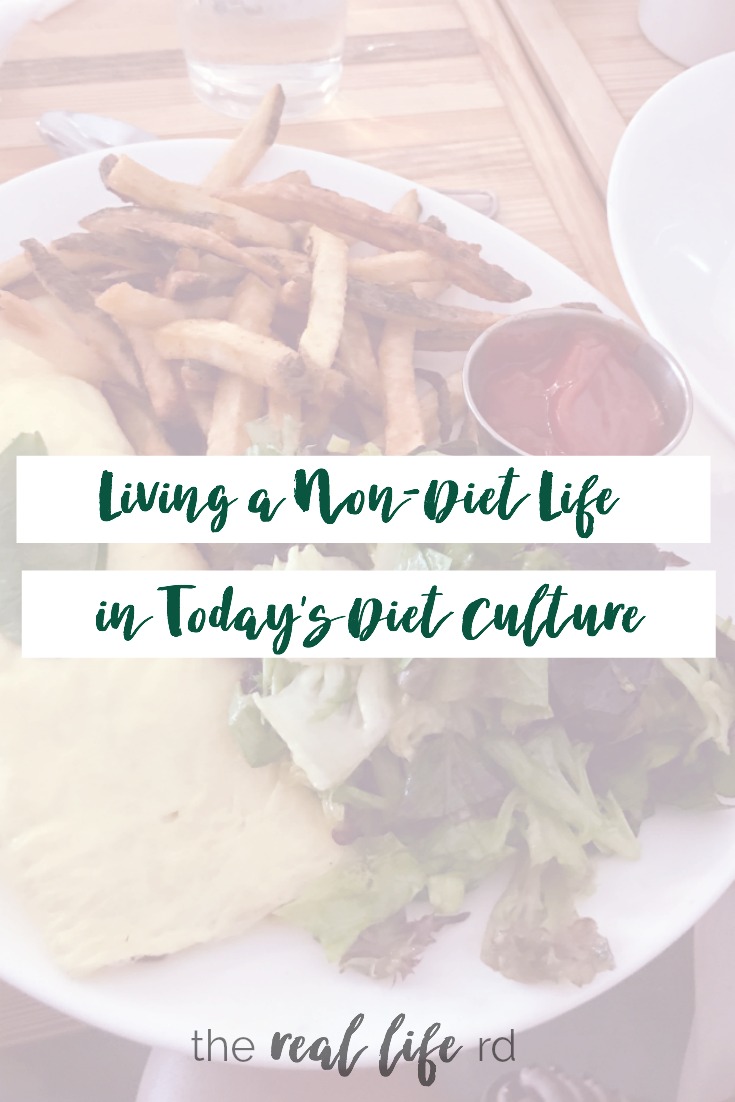 If you've been reading this blog for quite some time, you are most likely aligned with intuitive eating and Health At Every Size or you're really interested in learning more – just like I was a handful of short years ago. This is exciting! Food freedom, exercise freedom and body freedom is what I think of when I think of health. And, that way of health is so much more enjoyable. Unfortunately, we live in a culture that sends the opposite message. We live in a culture that has a narrow view of beauty and health. Therefore, it can be uncomfortable to be in the intuitive eating camp sometimes. I get it – I know I've felt this discomfort and insecurity.
Who here has ever had a hard time defending intuitive eating to your friends or family? (I'm raising my hand) Have any of you ever had a difficult experience explaining you're not the kind of dietitian that writes meal plans or diet rules? My family, friends, colleagues, and acquaintances have heard me talk a lot about nutrition over the years. They've witnessed my professional opinion via conversations and social interactions evolve as I navigate how to confidently explain myself in a way that portrays rootedness in my beliefs and philosophy. For those of you new to the this non-diet world, I realize it can be hard to shift your professional mindset and properly explain how eating, moving and living intuitively not only is healthier mentally, but the research tells us it's also healthier physically.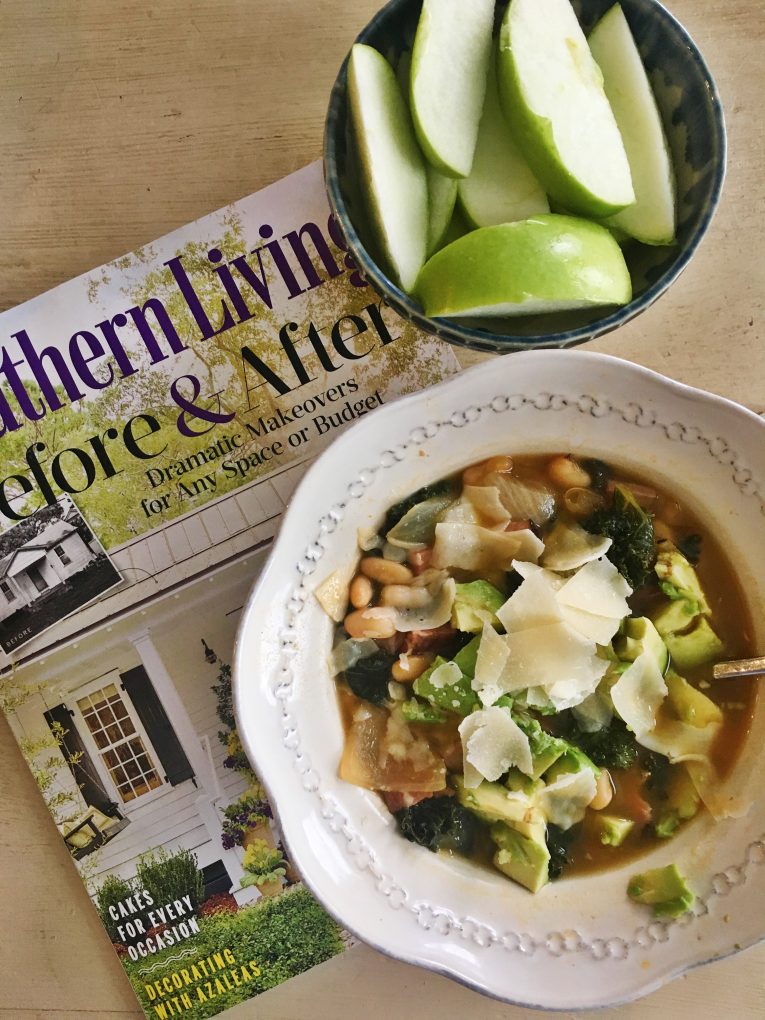 Although the non-diet and weight neutral world has gained a lot of traction in recent years, popular culture is still screaming diets, body shaming, and all the "shoulds." It can take years to un-do a certain way of thinking. And it can take even longer to learn how to properly communicate exactly what you believe. Or at least I know it took me awhile! If you are struggling to defend your new non-diet mindset, Robyn has written some great posts about this specific topic. Maybe try reframing your negative thoughts or using these tools to cope with diet talk. As a dietitian I find it frustrating that my professional credentials include the word "diet" Maybe that's irrational but I find myself annoyed with that sometimes. As an RD or RD-to-be maybe you do to? Or maybe just me… Strangers simply do not understand that I am a dietitian that whole heartedly doesn't believe in diets.
But I also understand that we are all engulfed in diet culture and it makes sense that professionals including dietitians, doctors and nurses are all trained with diet culture in mind. I was trained through a lens of diet culture as a dietitian. Trained to estimate a person's calorie needs and write meal plans. I understand there's a place for calculating calorie needs…like in an ICU when somebody is on a tube feeding, but it's not a broad prescription. That's an extreme circumstance. But, whether you are new to practicing intuitive eating or you are an experienced non-diet dietitian, it can be really difficult to confidently explain your philosophy. Even if you truly believe it, walk it, and do it, you are going against the cultural norm and that can be uncomfortable.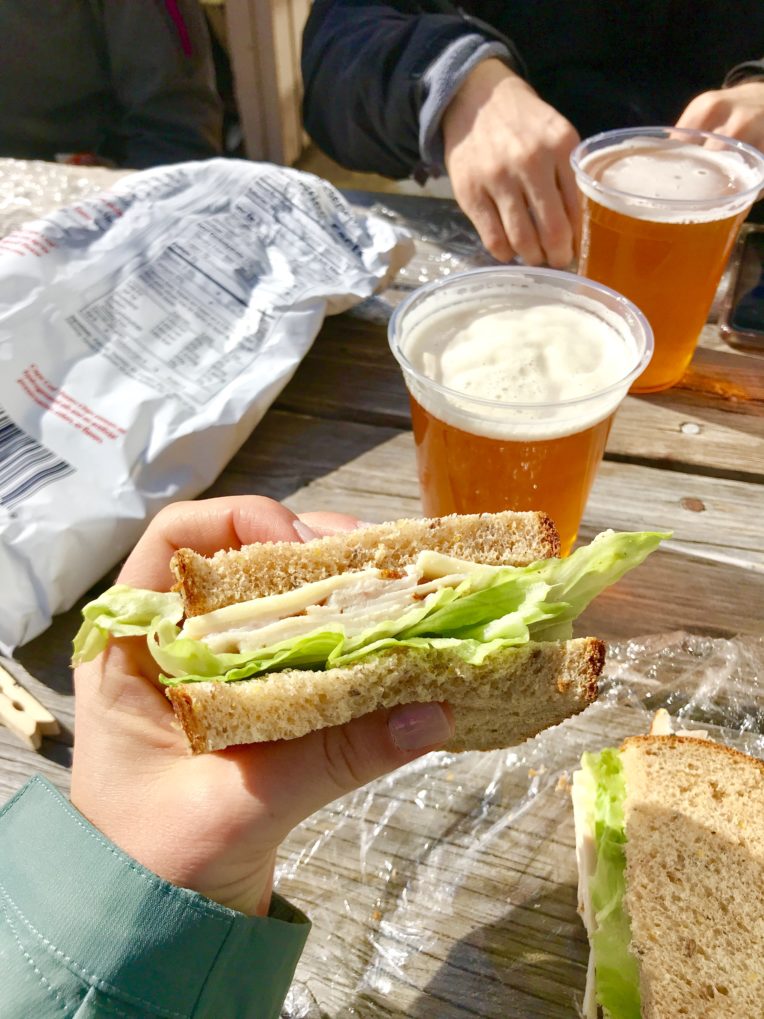 I feel really grateful that thankfully I didn't develop an eating disorder – reallyyyyy thankful. Of course, I've had my moments with diet culture, but in general, I've generally had a healthy relationship with food. When I was studying to be a dietitian, I remember being told when and how to prescribe certain diets. In front of a preceptor I had to do what I was told. I am a people pleaser and I was practicing under their credential and therefore felt compelled to do exactly as they said. Maybe some of you can relate? Don't get me wrong, I loved my professors and preceptors – but it took me a little while to find my own "flow" as a dietitian. And I didn't go to school knowing I would someday be counseling women with disordered eating, eating disorders and reproductive hormonal issues. In fact, I had no idea what Health at Every Size even was! I was easily impressionable by whatever research my professors and preceptors presented to me – not yet having the experience or exposure to develop my own professional opinion. Therefore, it took me awhile to confidently explain to a co-worker or family member what I meant when I said I believe in mindfulness and listening to your body as a pathway to health.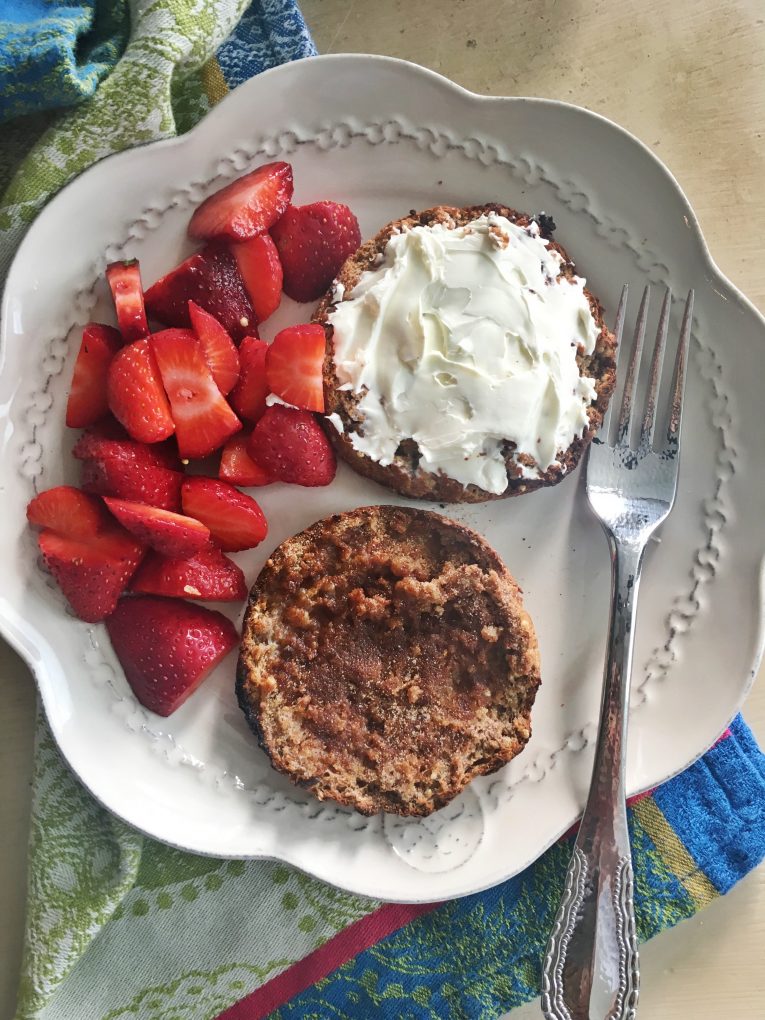 I firmly believe in weight neutrality and instead pursing health promoting behaviors – NOT a certain weight. And I wholeheartedly think you should honor what YOUR body is telling you to eat, not what a handout or website tells you to do. You are the expert of your body. I am not. Nor is Google. I think it's really hard to as dietitians to be practicing intuitive eating but still offering diet and exercise plans or guidelines to clients. It's uncomfortable and really difficult in the beginning to sit with the murky uncertainty of helping a client become attuned to their body's needs. It's not objective, but rather very subjective and harder to measure success. Mindfulness is not black and white. There is a lot of gray with eating and moving freely and as a practitioner, it can feel weird in the beginning. Especially if you are a new dietitian! I get it- I was once in those shoes.
Soon after I officially became a dietitian, I realized it all came down to an insecurity. I was a dietitian and therefore felt like I needed to prescribe diets to people. However, I didn't practice that nor did I believe in diets. I believed in living intuitively and eating based on what your body was telling you. Side note –> if you're like "BUT I DON'T KNOW HOW TO KNOW WHAT MY BODY NEEDS!" It's okay, you'll get there in time. I thought my identity as a dietitian would be skewed if I went against what some preceptors had taught me. Maybe you are not a dietitian but you are known as "the girl who loves to exercise and eat healthy." Your identity has been defined as the "super healthy girl" at your school or in your community. I think a lot of us have been there. We've had our own insecurities and quickly held onto whatever identity felt safe. It gives us a sense of acceptance and it makes us feel validated and even worthy if we are given a title or an identity.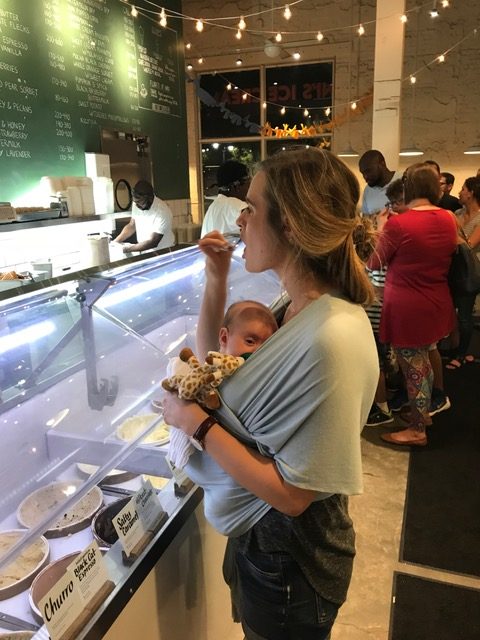 I'm writing today to tell you that this boxed in identity DOES NOT MATTER. You are so much more than that. You are more than a dietitian who stays inside the lines and more than the girl who eats healthy food all of the time and always gets in her workout. A lot of my clients are known as this girl. They feel afraid to restore their menstrual cycle if they know it will likely cause their body to change or they will be seen eating foods that aren't "healthy" – that people will think they are less disciplined or have "let themselves go." Other side note –> you aren't letting yourself go, you're letting yourself be. When your identity is wrapped up in a title or a habit, it can be so much harder to let go. I'm am heavily imperfect, but as a non-diet dietitian, I've had to learn to stand up for myself and forget about whatever my identity may be to other people. It does not matter. What matters is that I stand up for what I believe in and that there is a greater purpose to my WHY. That WHY is what creates passion and purpose within our souls. It's what compels us to stand up for who we are regardless of what others may think. That is their problem, not yours.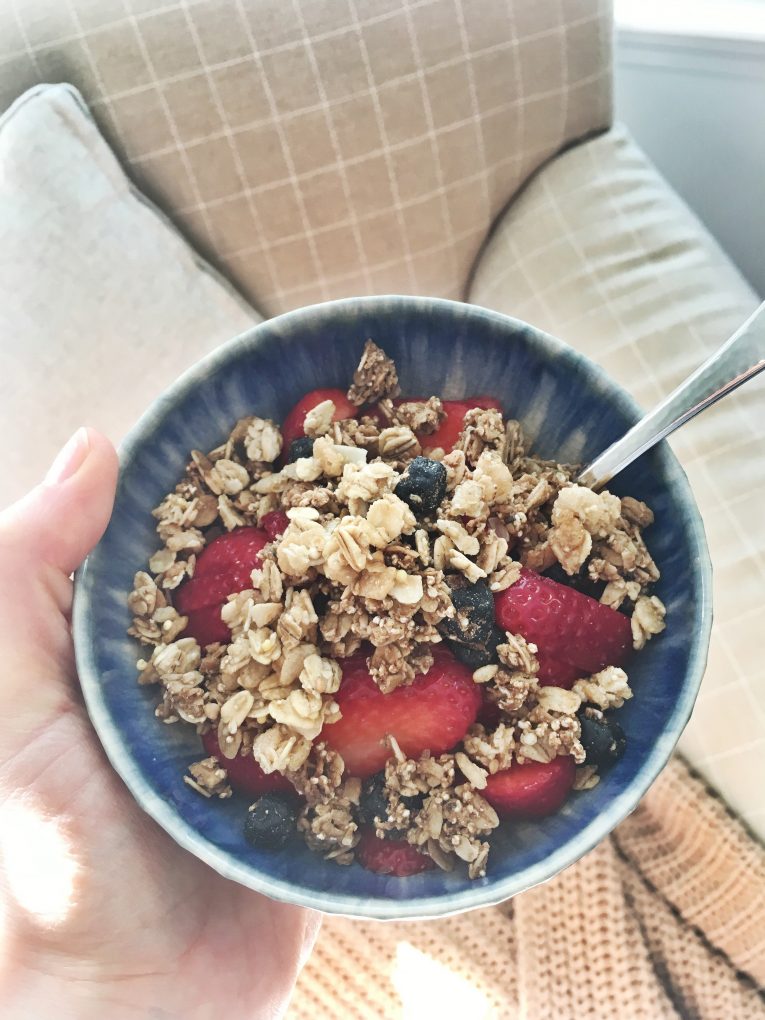 I feel compelled to communicate the immense grace and kindness you can have for yourself and for your body. That fires me up. I love helping women rediscover the joy of food and restore trust with their body. Your body has been there all along, waiting for you to come back and be friends with it again. Your relationship with your body can be healed. That doesn't mean you have to love your body, but you are capable of respecting and caring for your body. There is a reason I am helping people live freely and peacefully with food, exercise and their body. So here is my question for you today: What is your personal WHY? Why are you a non-diet dietitian? Why are you on this journey with intuitive eating and body acceptance? Remember that. Because that is so worth it.