I started an mini email course on healing hormones – if you missed it you can sign up here. Hormones are a trendy word in the health world. Especially "hormonal balance" – it's catchy and everyone is talking about hormones. Including me. I've spent a long time thinking about that word and how to phrase it in a way that doesn't feel trendy…kind of like the world holistic. While I fully believe in the therapeutic effect of food, I just think it's really easy to get caught up in the hype of a promising superfood, protocol, or program. It sounds soooo good. Take these steps or eat these particular foods and you're problems will be solved. Throughout my first 1 year as an RD, I thought plant based diets where the cure to almost anything. Sure, there are many health benefits of eating plant based foods, but I overemphasized the power of food alone and failed to look outside the box at the many other parameters of health. I was 23 and had a lot to learn.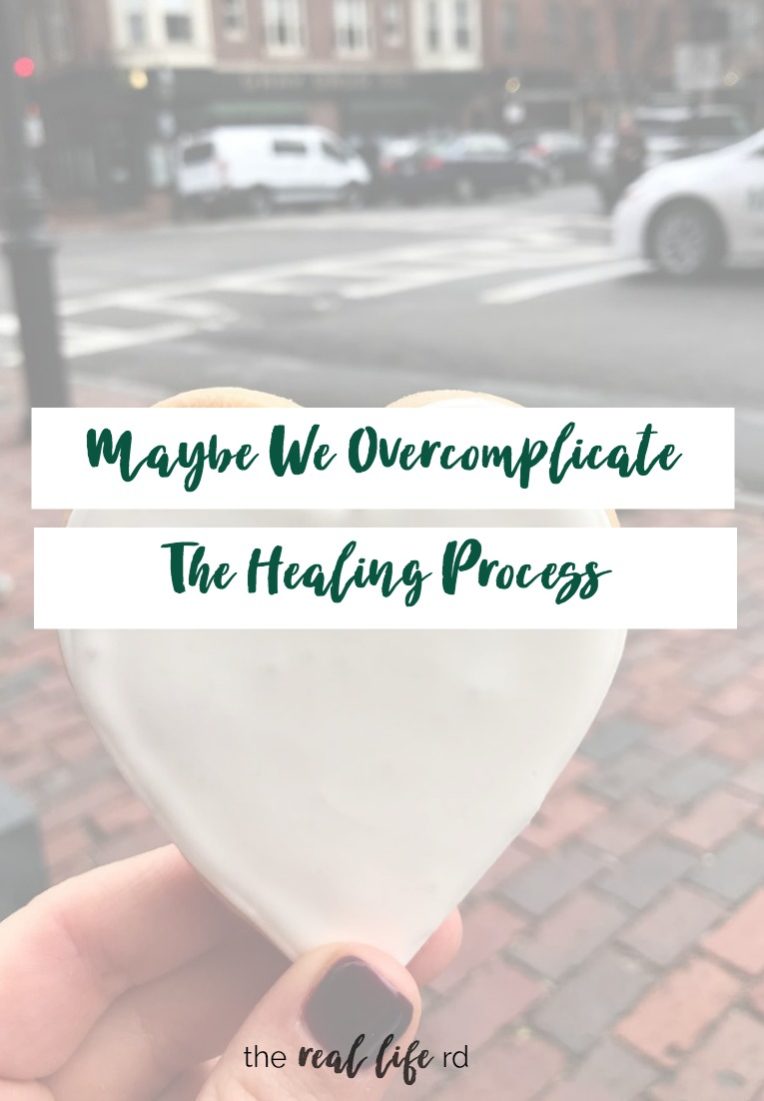 What I do know is that truly learning to care for yourself and your health isn't a protocol or program…rather it's a dynamic process that is anything but linear. Because there's this thing called LIFE. I think it would be really easy to have harmonious, happy, hormones if we lived in a stress free world that was predictable and we could all eat organic, home cooked meals using vegetables from our own garden and go to yoga at a studio everyday that includes warm lavender towels on your forehead at the end and then we nestled into bed by 10pm for a restful 8 hours of sleep and woke up by the sounds of birds chirping and then headed to the kitchen to brew a cup of lemon ginger tea and blend up a green smoothie to get our day started. We'd put non toxic makeup on our skin, grab a homemade granola bar made with chia seeds and goji berries and peacefully walk to work.
That thing called life. It gets in the way. And all of us are busy and juggling a lot of things on our plate. Maybe some with disagree and that's okay, but often I think we complicate hormonal health. We get nutrition and health information thrown at us ALL DAY LONG. It's completely overwhelming. I can remember multiple times being almost paralyzed by all the information I would read on how to get my thyroid hormone levels normalized and "balance my female hormones." Looking back I now realize how stressful implementing any of those changes felt. I didn't need more stress I needed less! Stress was the reason my thyroid was under functioning and I hadn't been getting a normal period for 10 years.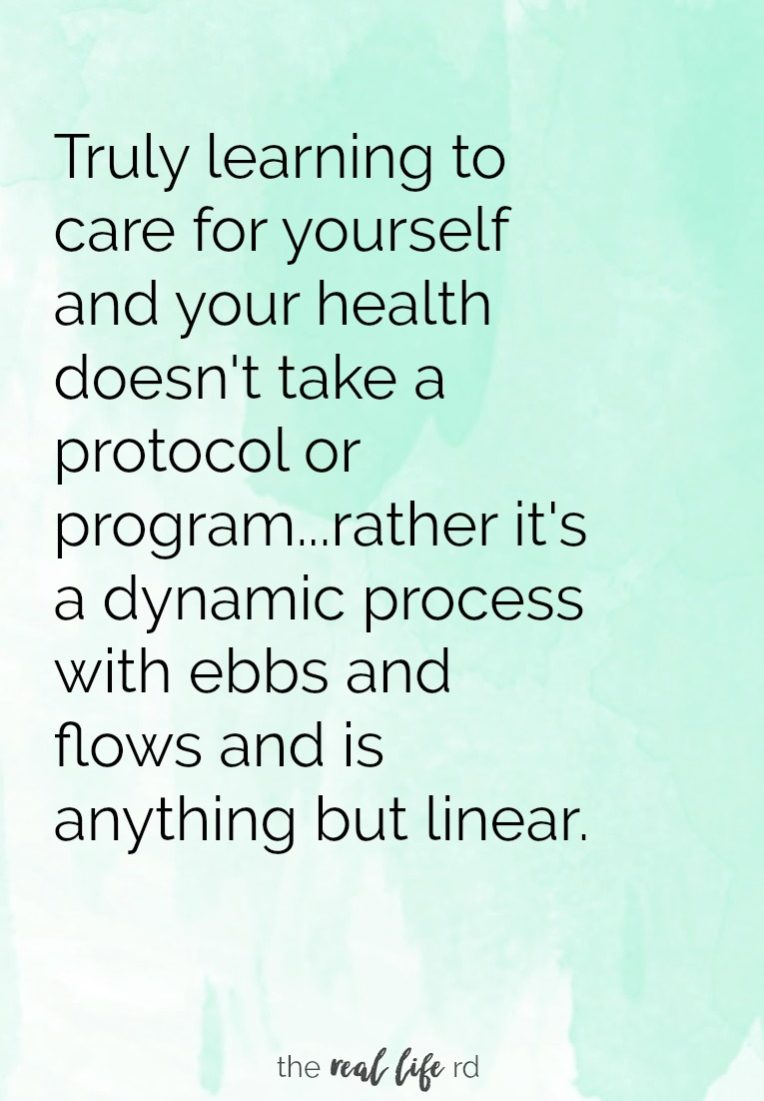 I also don't think the answer is oversimplifying and fixing hormonal imbalances with more hormones, either synthetic or bioidentical or natural, but I do think healing hormonal problems can be overcomplicated. There can be a lot of dietary rules to follow and supplements to take. And even more so, what I experienced when I initially set out to find some answers 6 years ago and still today is a lot of extremes. At least for me it felt like "omg my gut is crap and anything outside of these foods is going to cause more damage and if I don't get perfect sleep all the time and take all these supplements perfectly my hormones are screwed forever."
I think there are definitely extreme conditions that call for extreme healing therapies – whether that's medication or dietary changes or alternative therapies – but for most of us, a gentler, less extreme approach usually works. And this approach can happen through small changes that add up over a long period of time. Because any change in life – whether positive or negative – is stressful.
In my own journey with figuring out how to best nourish myself – physically, but also in a way that was good for my mental/emotional health – move my body in a way that was healthy for me and actually learn some ways to counter balance stress with rest and DO THOSE THINGS (actually doing it is the hardest part right?) ….I learned that this process takes a while. Months. And that bleeds into years because life is always changing and we are always learning about ourselves and adjusting how we care for ourselves based on our lives in that season.
I also learned that I didn't need a slew of expensive supplements. I needed a good multivitamin, less thoughts and planning around what foods to eat that would help my hormones and instead more ways to calm my ever thinking mind.
I learned that my gut health didn't depend on nutritional minutiae, rather the big picture. Normalizing my eating, decreasing stress around eating and my life. Eating foods that made me feel physically well and were also satisfying. Eating enough. Those things actually helped me poop normally and allowed my body to digest everything without problems. The gut-brain connection is so real.
I learned that it wasn't about making my life stress free. That was impossible. Instead it was learning how to counter stressful events and days with rest. Even if that was 30 seconds of deep breathing after a stressful commute to work, 5 minutes of stretching after a weighty phone call or coffee with a friend after a big exam. Not necessarily exercising, that in retrospect, was causing more stress on my body and numbing me out.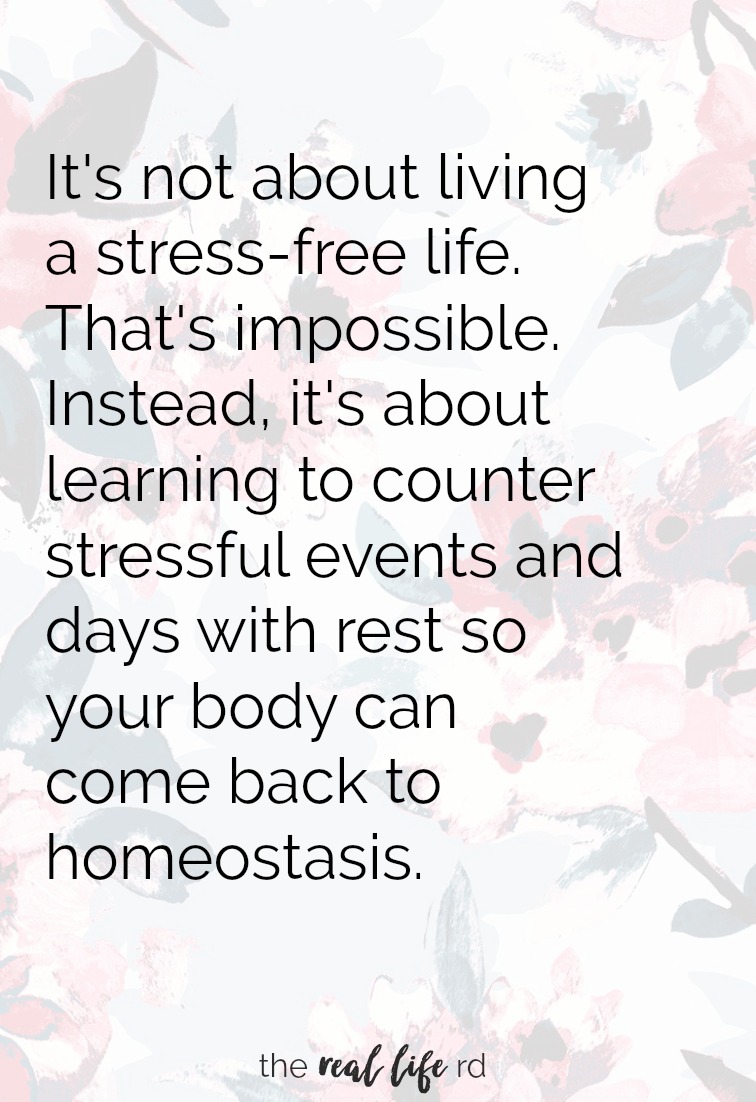 I learned that getting a normal period every month required me taking inventory on my life through different seasons, weeks and even on a day to day basis. If I got crappy sleep and my body was stressed from that that meant I didn't go on a run that morning. If I had a lot of personal emotional stress, that meant I needed to get on my yoga mat more and say no to more things and so I could handle that stress. If life was more stable, then maybe I could train for that 1/2 marathon while being mindful I was eating enough (even if I wasn't hungry because exercise can suppress appetite) and still get a healthy menstrual cycle. Other seasons in life when there was a lot of stress (like planning a wedding while studying for nursing boards and starting a new job) the last thing my body needed was intense exercise.
I learned that health takes on a lot of different forms given the circumstances of life. And I also learned that the body is really resilient and has a large capacity for healing. I hadn't had a natural period in 10 years. And even in my teens, I wasn't having regular periods. So really, I hadn't gotten a regular, rhythmic period ever in my entire life. When given the necessary and uncomplicated tools, thankfully my reproductive system flipped back on rather quickly. But it took getting really honest with myself.
I write all that not to say all these other ways of going about health are wrong. And I certainly don't know everything. But I think we sometimes complicate issues and also put too high expectations on ourselves to fix it and to fix it fast. I get it. I want to fix all my problems fast too. But wading through those hard, mucky waters is where we experience true, refining growth.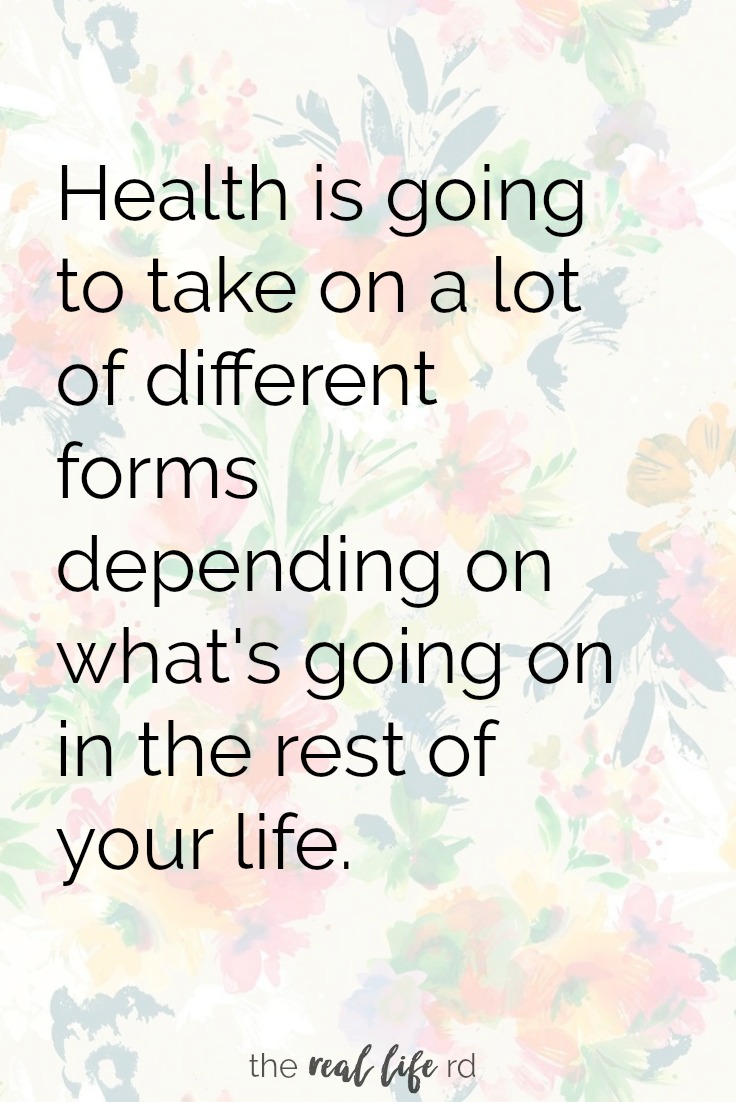 My own experience coupled with working with a lot of other women in similar shoes over the years compelled me to finally create an online course on healing your hormones. Course sounds like an intimidating word I think…because when I think of course I think of steps and assignments and expectations. But this is anything but that. Really, it's about offering knowledge to women so they can understand their body in a non-intimidating, easy to understand way. And from there it's about giving you the tools you need so you can make simple changes in a way that feels non-stressful and feasible for your life. You can make changes in any order, there are no rules and there is no protocol. I want this to relieve stress, not add to it. Because it's as cliche as it sounds….small changes over time really do lead to lasting change.
Healing any hormonal issues (getting your period back, normalizing an irregular period, decreasing PMS, managing PCOS, caring for your thyroid health, etc etc) isn't about small details, it's about the big picture. Often it doesn't matter what supplements we're taking or how many green foods we're eating if we can't take care of our most basic needs…nourishing ourselves with enough energy, allowing our bodies relaxation and getting enough sleep.
And in all this, learning to extend compassion and kindness to ourselves. Way easier said than done. If any of that resonates with you, I hope you'll either sign up for my free mini course where I walk you through some starting steps you can take today to better care for yourself.
Share your thoughts in the comments – I love hearing you guy's experiences and thoughts!