It's Wednesday! WIAW actually, nd we've resurfaced from the snow around here, have you?
Seriously though, it's like a love hate relationship. I love snow days and working from home, but I also don't really like digging my car out of ice in 6 degree temps at 7am either. Meh, you're probably sick about hearing about the weather too so let's talk about food!
Two questions I've gotten recently from Nutshell clients and readers are..
Is there such thing as too much fat?
How do you eat plant based or plant strong when you're super busy?
Let's start with number one. In my RD opinion, there is no such thing as too much healthy fat. If your body is craving it and it's eat in a mindful way and you're eating the other macronutrients like carbs and protein…there's no such thing.
If all you eat is avocado and coconut oil…well one, that's kinda gross and two, you probably can't sustain that. So I encourage you to get at least a source of healthy fat in every single meal. Every single one. And then incorporate healthy fats into your snacks too! Fats keep us full and satiated, help with hormonal balance AND they're more calorically dense so when we eat more fats it's easier to make sure we're eating enough …especially if you're like me and you eat a lotta plants.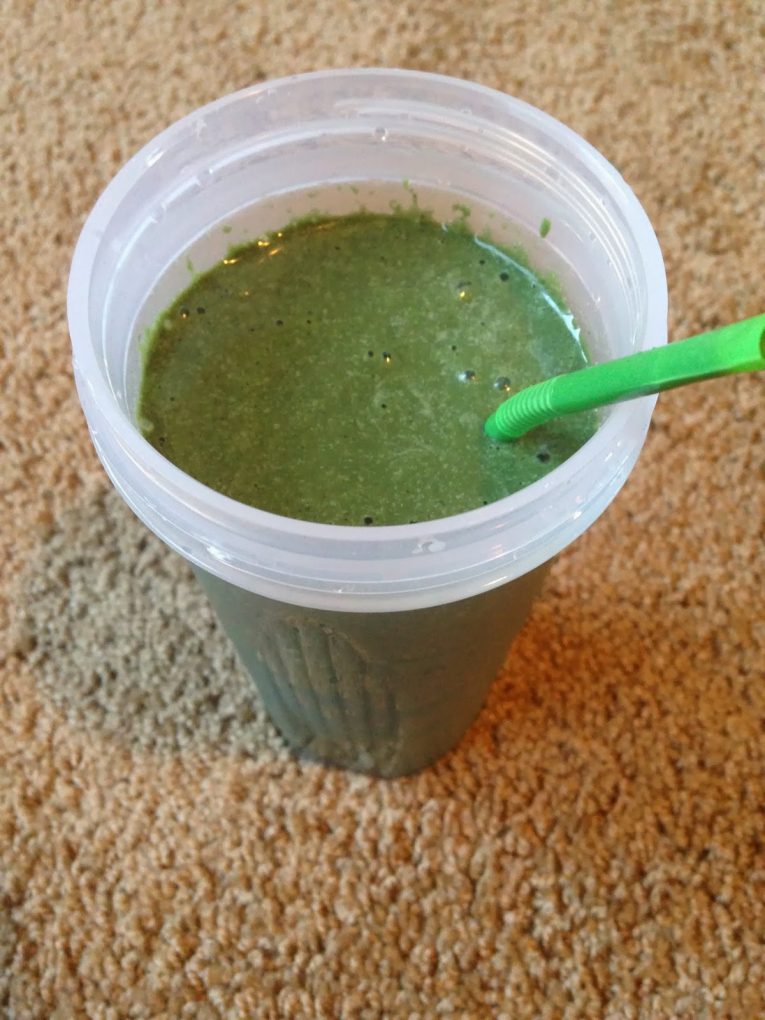 So for breakfast I almost always drink a green smoothie [1/2 scoop Vega One, 1/2 frozen banana, 1 cup almond milk, spinach and ice cubes] on my way to work and then when I got to work this morning I had pumpkin blueberry pancakes with almond buttah.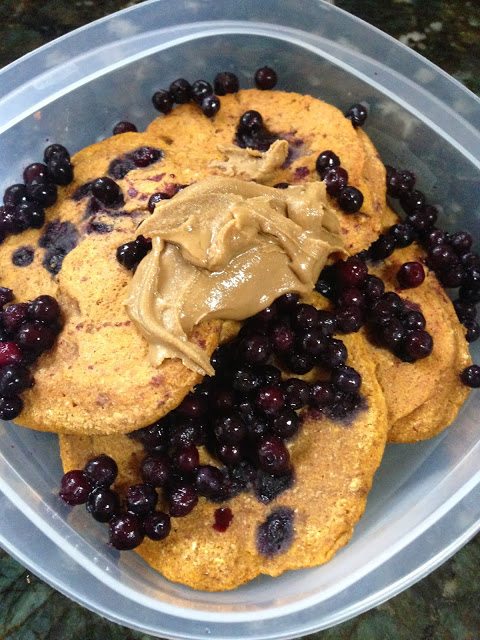 Other good sources of healthy fat include coconut oil, any and all nut butters, any nuts, flax and chia seeds, or throw some avocado in your morning smoothie to make it extra creamy!
Mid morning snack was celery + PB [fats!]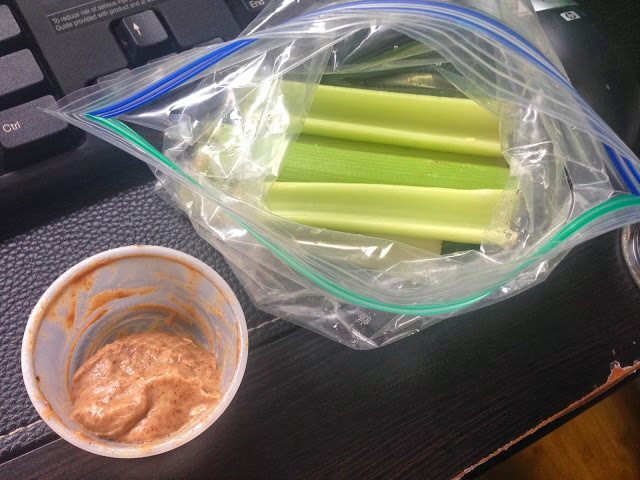 Breakfast is pretty easy even when you're super busy, but how do you go about putting together a nourishing lunch even when you're going a million miles a minute? First of all, I loathe packing a lunch. Like I compete with myself to see just how fast I can pack it because I dislike it so much. The key is to always have veggies on hand. If you don't have any veg on hand, you're outta luck. And always have some hummus on hand. If you've got veggies and hummus anything can happen. Anything.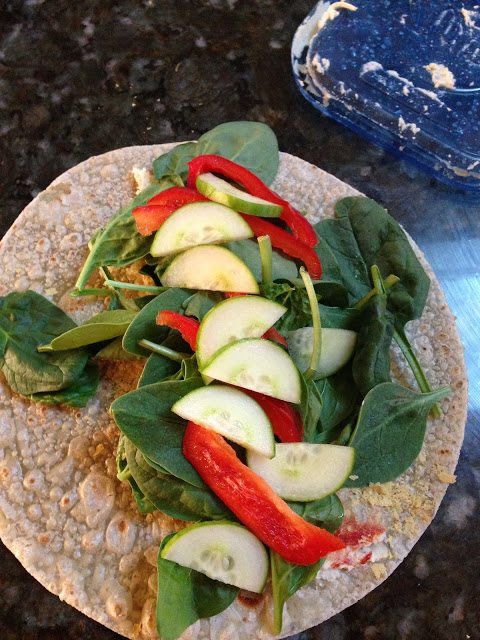 A salad + a hummus sandwich with a piece of fruit is one of my favorite lunches. Even if you're on the go, you can wrap it in foil and take it with you.
What I've been eating lately is a big old salad with really any leftovers I have in the fridge. So yesterday it was a spinach + romaine salad with peppers, tomatoes and cucumber with avocado and olive oil + balsamic for dressing. Then I paired the salad with leftover veggie wontons momma coale made when she was here, an orange and some coconut oil fudge! Avocado + coconut oil + olive oil gives you the good fats. I usually revolve lunch around a big salad and a piece of fruit and then add in some source of carb + protein and you have a quick, satisfying lunch!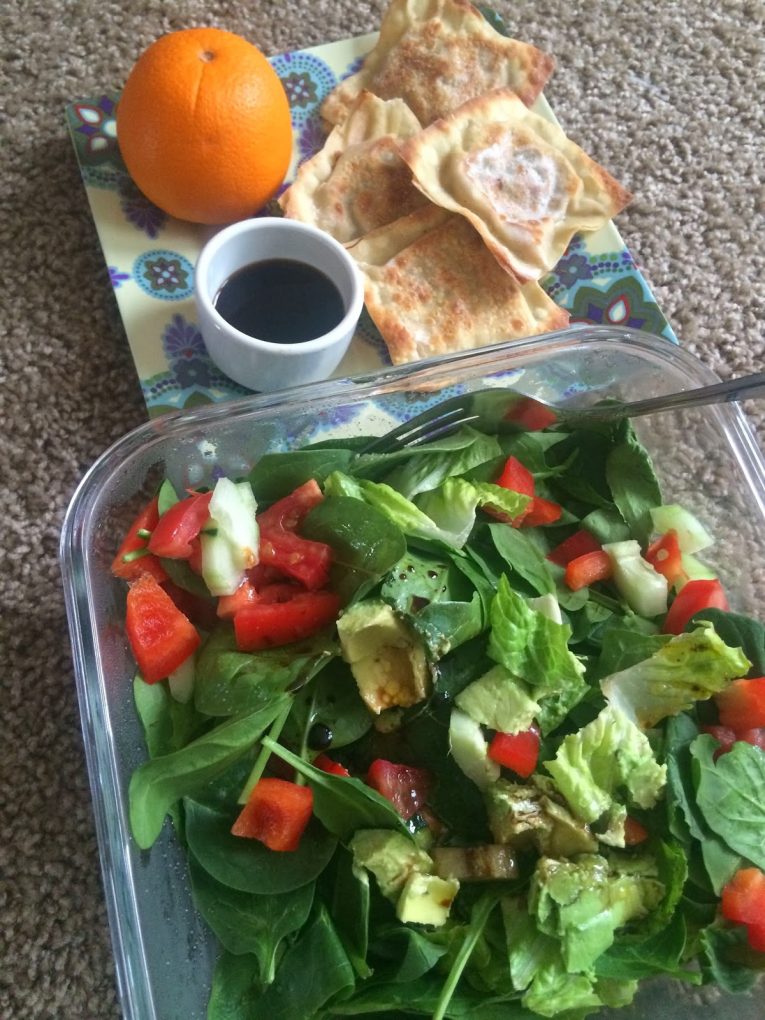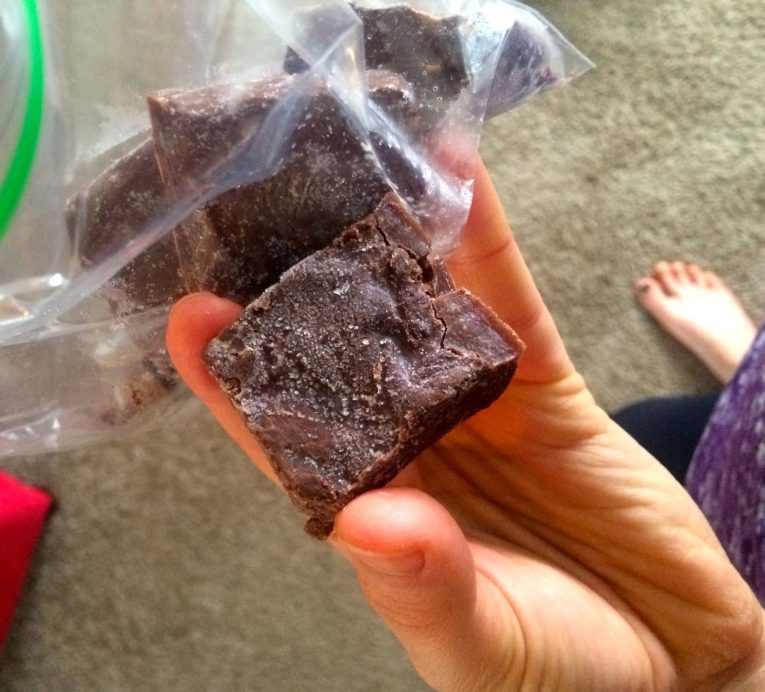 Afternoon snacks always include some fat. I try to focus on fruits and veggies at snack time and then pair it with a fat source. I'm really not concerned about getting protein in my snacks. Eh, protein is overrated in my opinion. I love fats + carbs way more.
Yesterday it was trail mix + baby carrots and then one of these flourless chocolate chip muffins from Running with Spoons…so good. So dang good.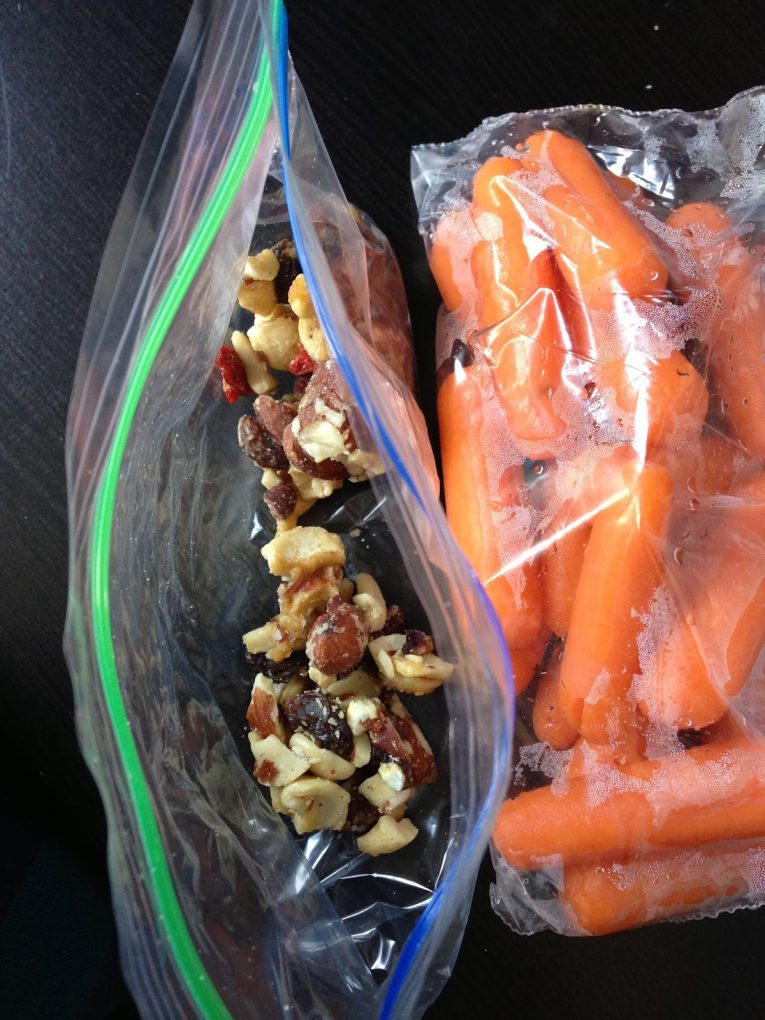 As long as you got fruit or veg and some nuts with you, you're good to go with snacks!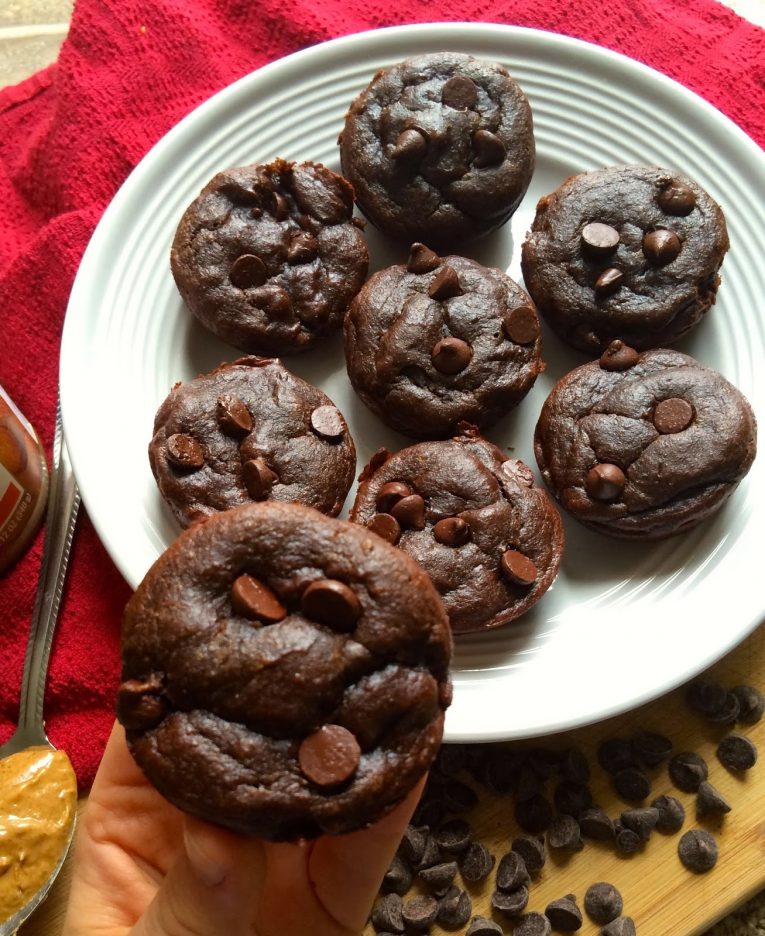 And for dinner I've been eating ratatouille I made on Sunday night all week. When things get busy and I know I won't have time to cook during the week I try to make a big batch of something at the beginning of the week. Then I have something to eat most nights and when I get sick of ratatouille I'll have fried eggs and toast one night or maybe a veggie burger from the freezer with a sweet potato. I usually have a serving or so leftover of the thing I made at the end of the week so I put that in the freezer. And over time I'll accumulate a few different things that I've frozen so on any busy weeknight I can pull out leftover ratatouille or leftover lentil soup or a veggie burger and I have something to eat super quick that's actually homemade. When all else fails, some stir fried veggies mixed with quonda, olive oil and lemon juice totally works too! I love having frozen veggies on hand for that.
So last night was ratatouille over some amaranth & quinoa pasta with a kale and avocado salad.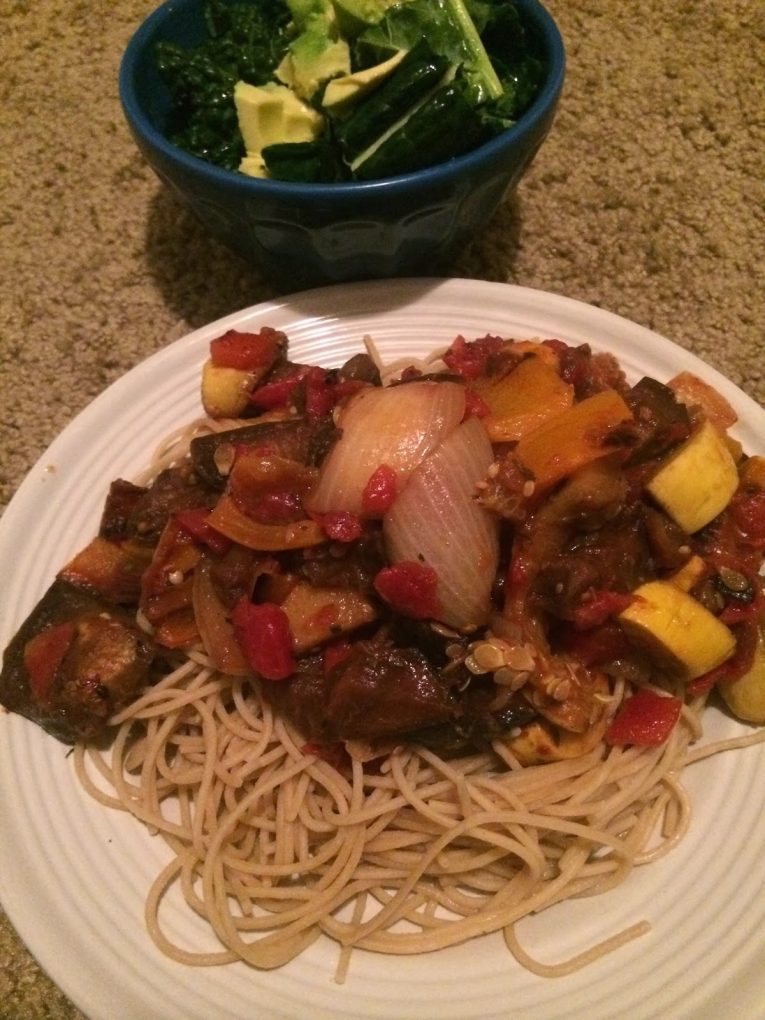 And with chocolately bakefest twenty fourteen that happened this past weekend I had plenty of desserty things on hand for a bed time snack. Last night it was some of these triple chocolate baked donuts and almond milk. They're as good as they look you guys.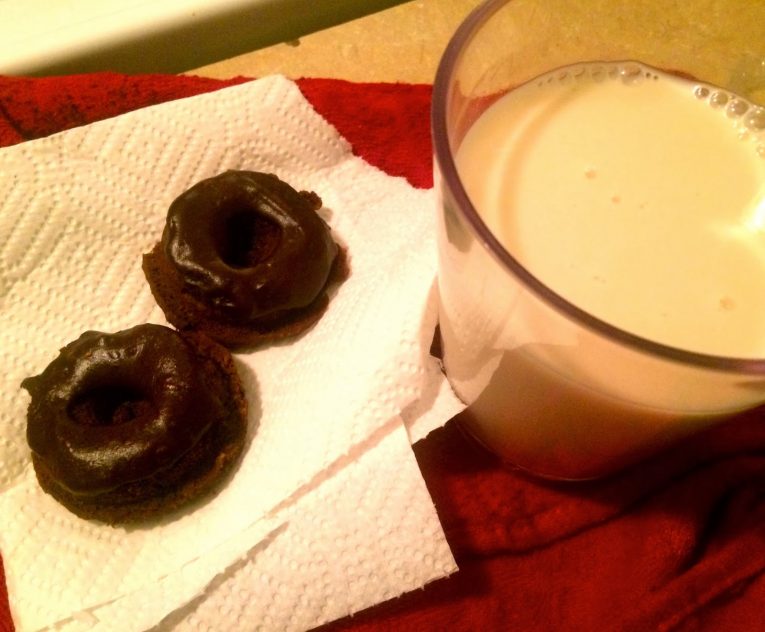 And that's a wrap!
Don't fear the fats and keep it simple when times get busy. After a while it will become second nature. It's a practice, and the more you practice the better you get. That goes for getting use to eating more or getting use to eating more plants or getting use to packing your lunch more often or whatever.
Cheers to good eats!