Happy Monday! I haven't drank caffeine in quite some time, but this morning I've got a big ole mug of caffeinated coffee in my right hand and it's working wonders.
Last night I took the Starlight Express shuttle from NYC back to Charlottesville and after hitting about 2 hours of traffic on 95, I made it home at about 1:30 and immediately crashed into bed.
I took the train up to NYC on Thursday morning and the past four days have been jammed packed with good food, incredible friends, adventure, delicious wine, tears, excitement, fear, and lots and lots of praying.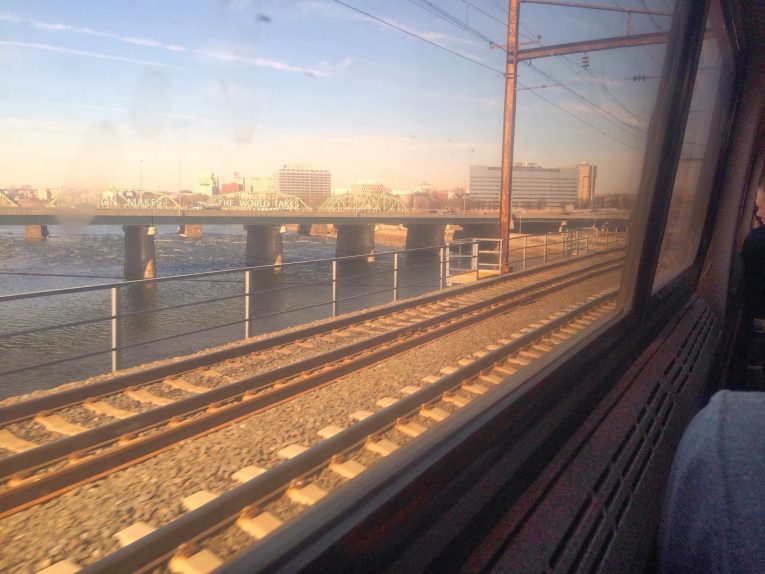 As I took the train up on Thursday I didn't know what the weekend would hold, but I did know that I had to make a decision on school. My deposit to Emory was due and I couldn't afford to put down a deposit at both Emory and Columbia and then make a final decision down the road. I had to make a decision by the end of the weekend.
Thursday night we ate delicious tacos at a cozy mexican restaurant in the West Village and then Friday I spent the day at Columbia. I fell in love with Emory when I visited last month so I knew Columbia would have to be absolutely incredible.
The day was JAMMED packed. It started at 10am and I didn't get home until almost 7pm that night. It started with a meet and greet and then three of the faculty spoke in depth about the program, there was a faculty panel and then we had a nice sit down lunch where faculty and current students sat with us, answered any and all questions and I ate my weight in vegetables along with some really good Mahi Mahi with some sort of pineapple salsa.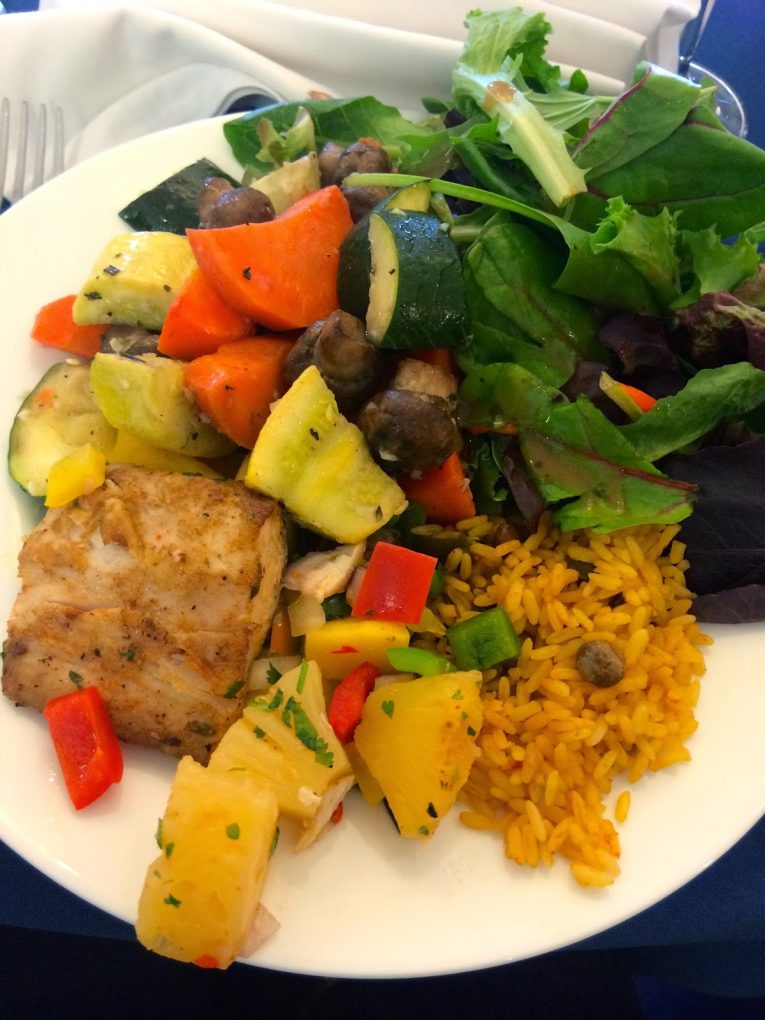 After lunch, each group had a "student ambassador" that showed us around campus and basically answered all the questions you wouldn't ask the faculty. Which I took as a free ticket to ask anything and everything and it was so awesome to get a student's perspective. Then after the tour they buttered us up with delicious desserts and coffee before we talked financial aid.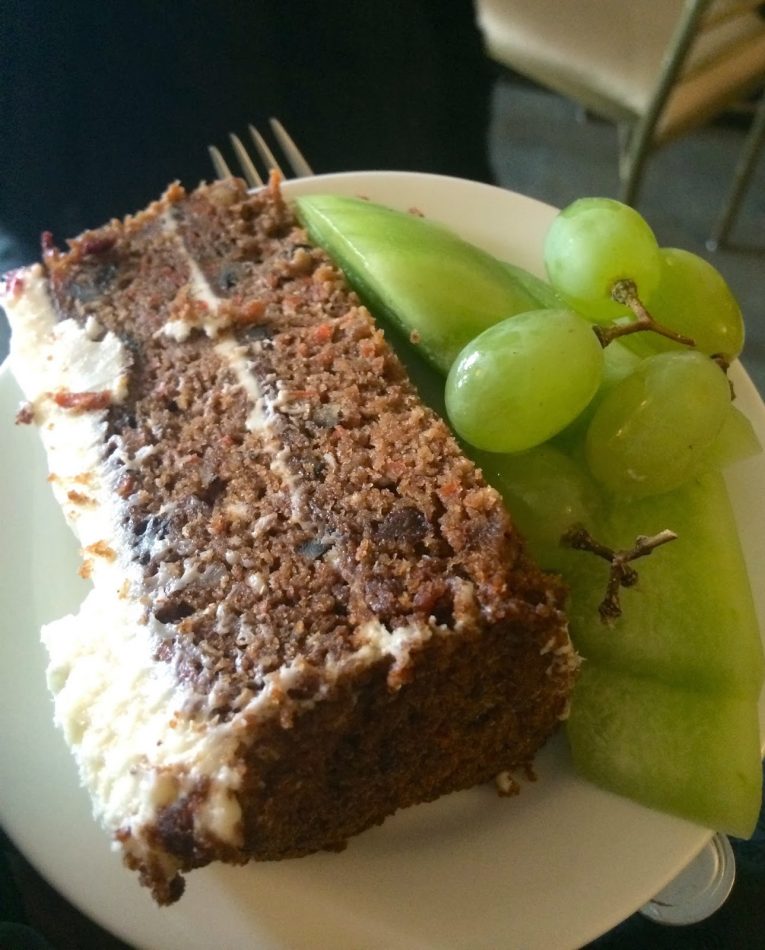 And then we went upstairs to a cocktail hour where they fed me wine and apps and after information overload and meeting people and walking around and everything else all day, a glass of chardonnay has never tasted better.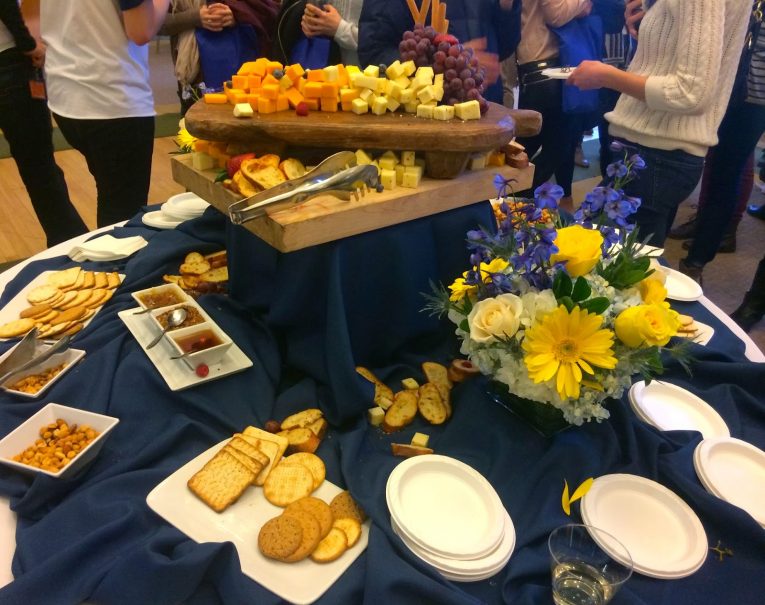 I was so, so impressed with Columbia. I thought the faculty would be really cold and cut throat, which was silly because they were SO welcoming and supportive and full of answers to all my questions. And the students were just as welcoming and nice and informative. It's sounds so cheesy, but I really felt like I was part of something really amazing and incredible at Columbia.
I left on Friday still feeling not 100% sure so instead of thinking about it too much, I got back to the apartment and we ordered Thai takeout and drank wine and I was passed out by 10pm.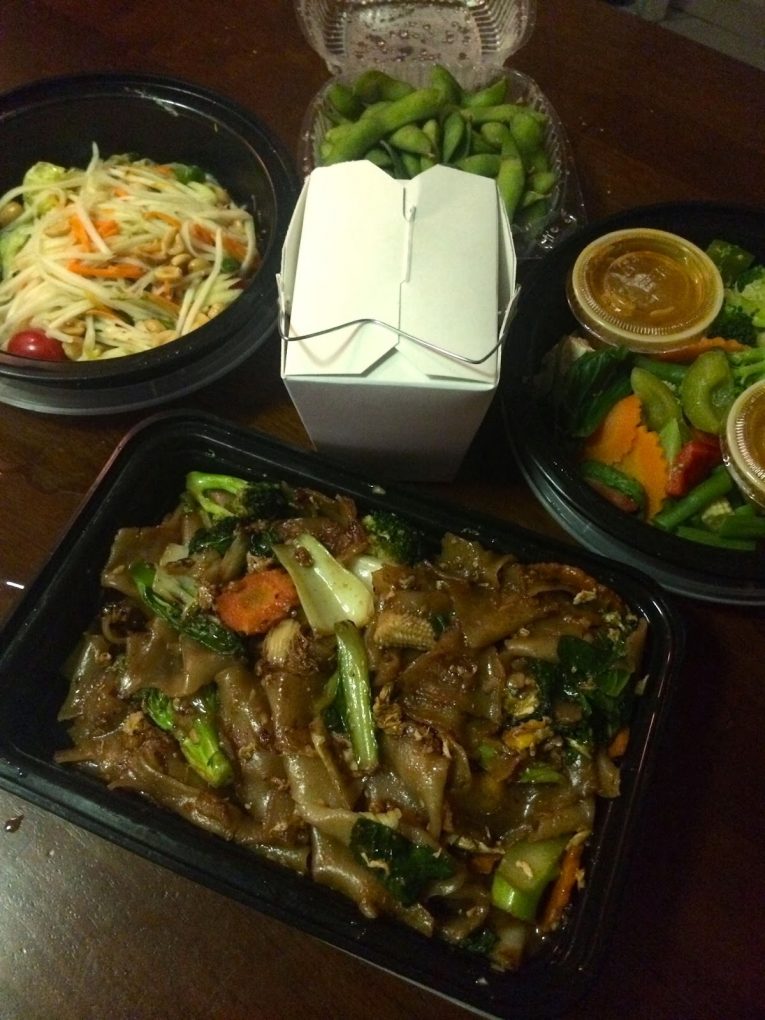 Then on Saturday morning I woke up and headed to a coffee shop to answer emails and just process before meeting Stern for yoga at Yoga to the People at 10am.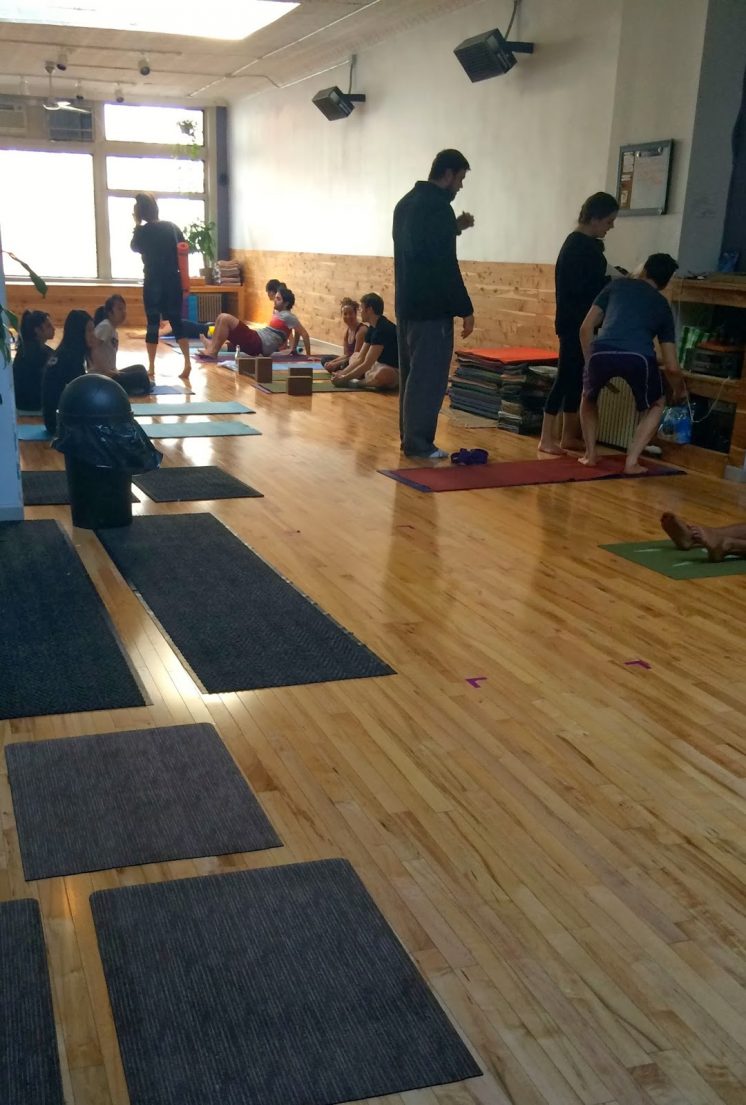 We yogaed and then met up for brunch with Springborn and her boyfriend where we ate amazing chocolate dipped donuts and I ordered the mushroom omelette and also drooled over Stern's goat cheese and avocado sammy.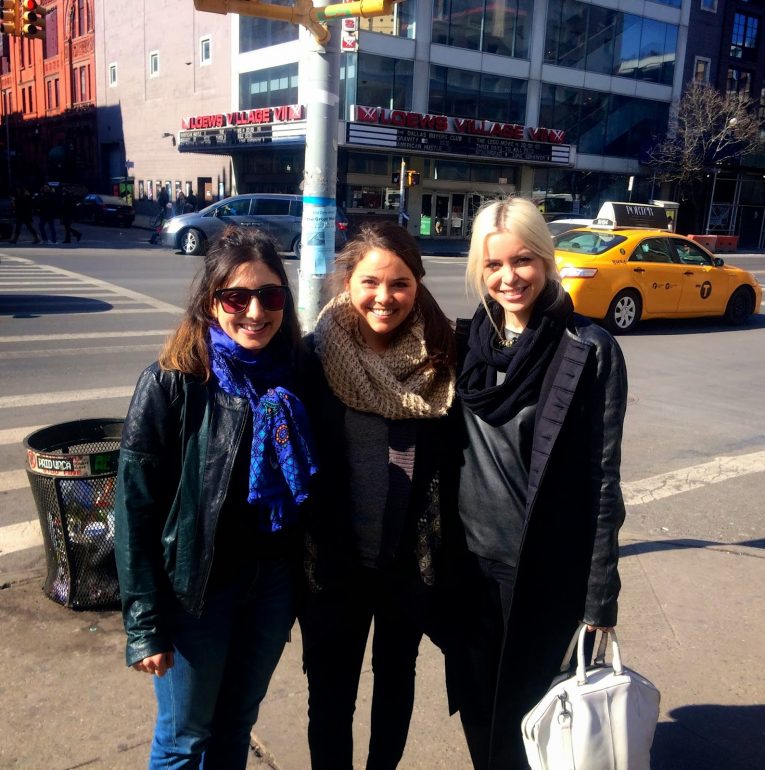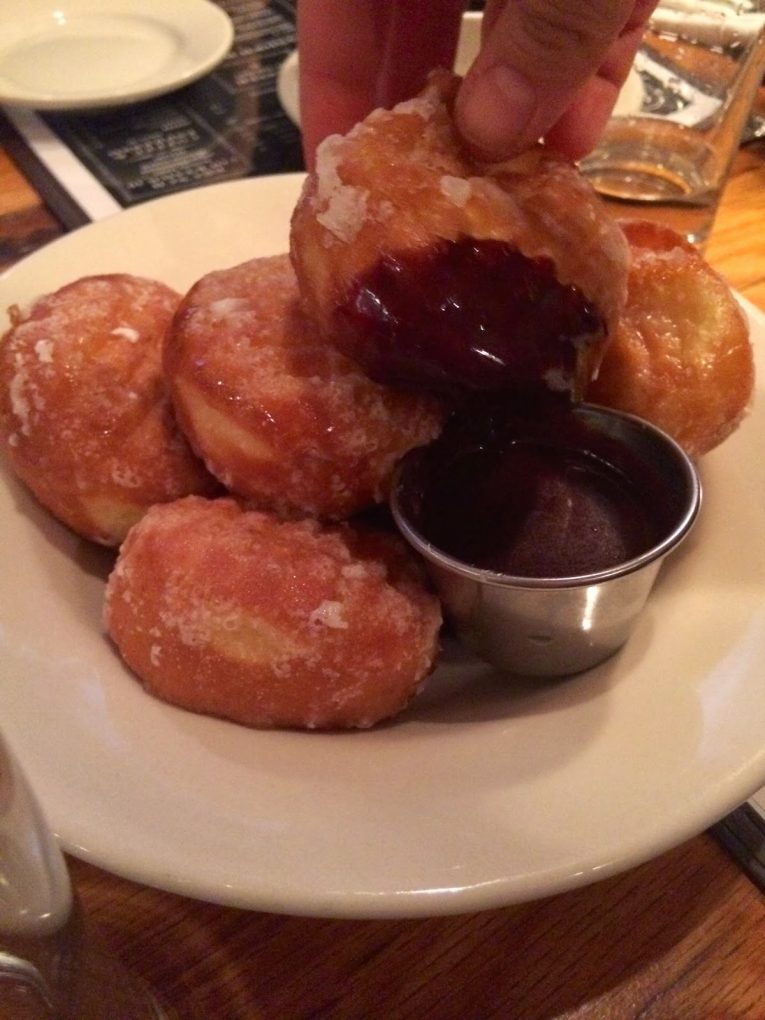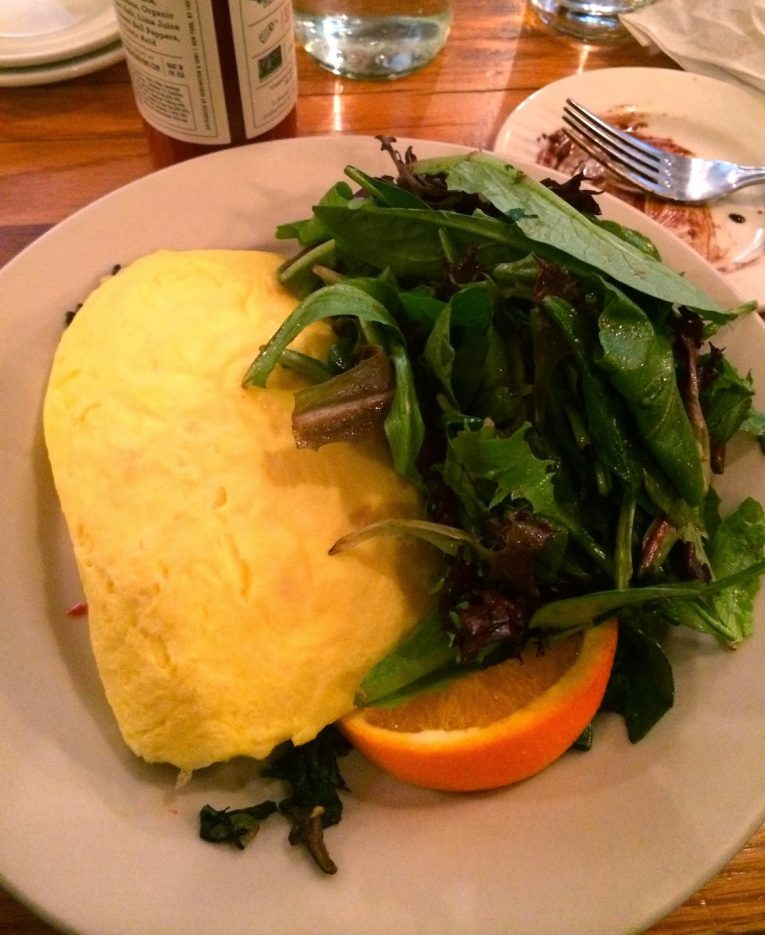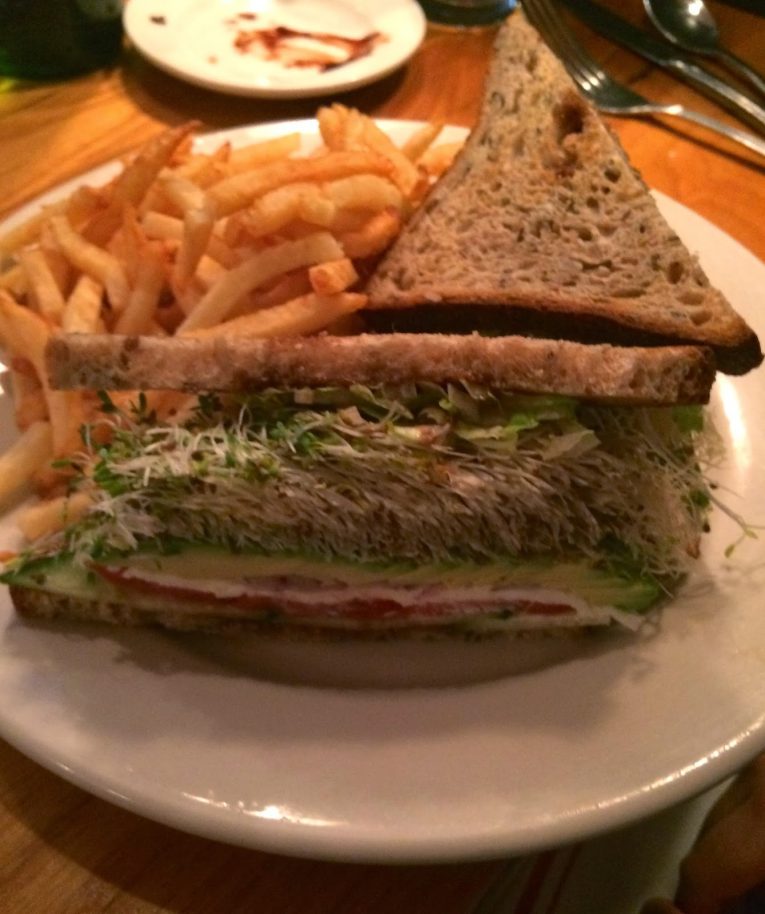 After brunch we strolled around Union Square and the farmer's market and Washington Park and then eventually headed back to the apartment after picking up some wine at TJs wine shop. It was an absolutely gorgeous day out on Saturday, in the 50s and sunny and so we took a bottle of wine and some farmers market goodies up to the rooftop for a little happy hour.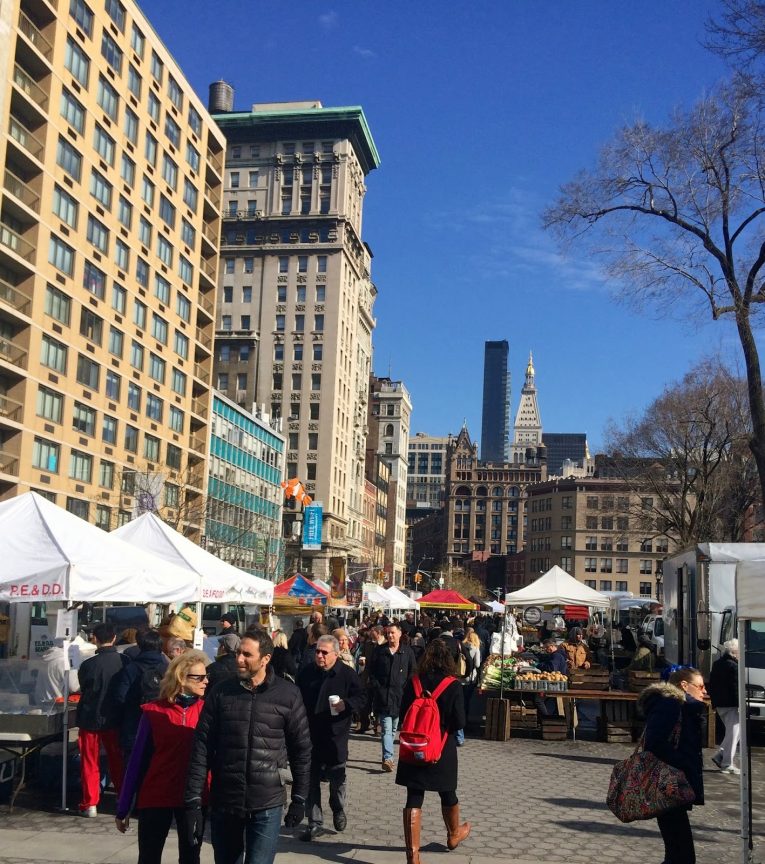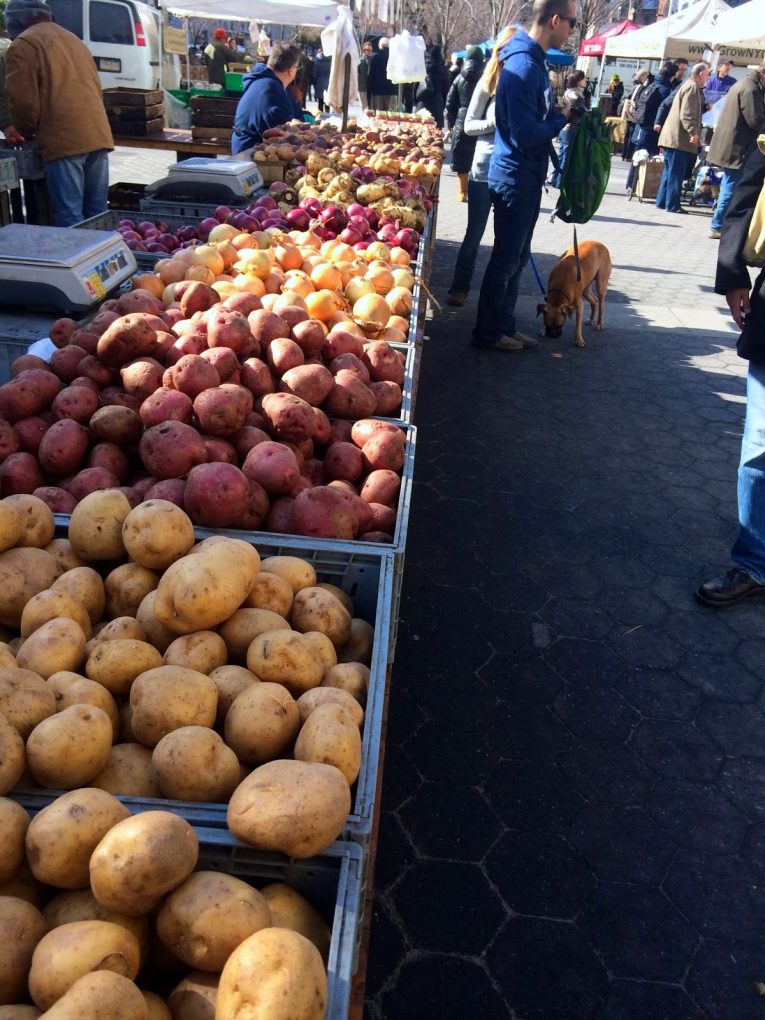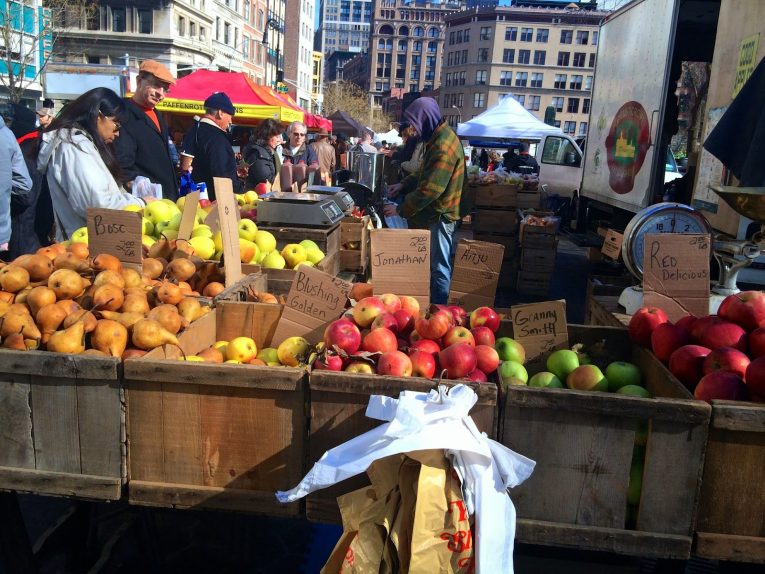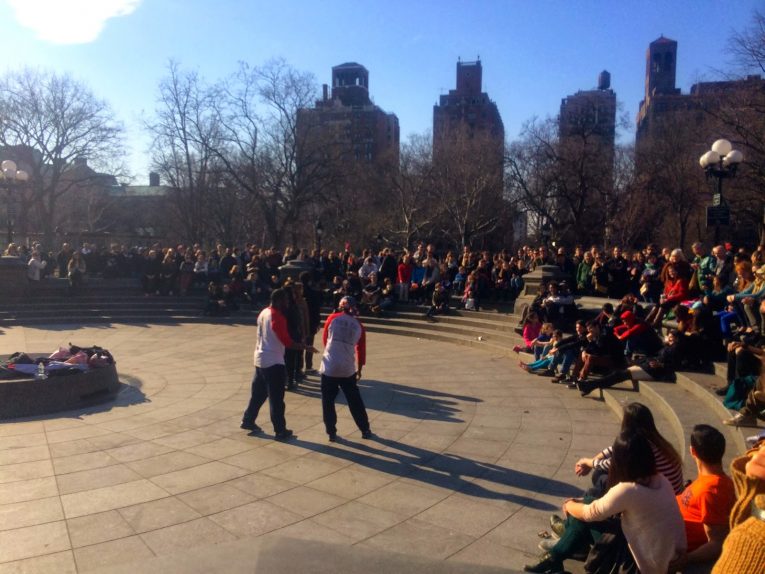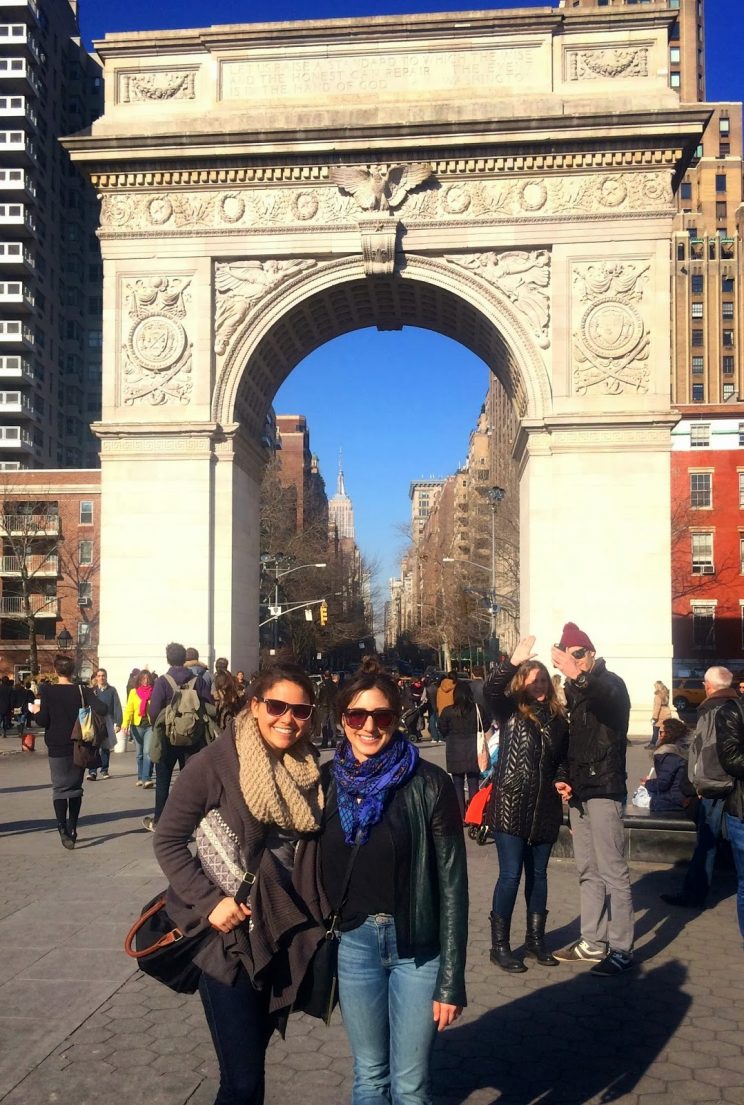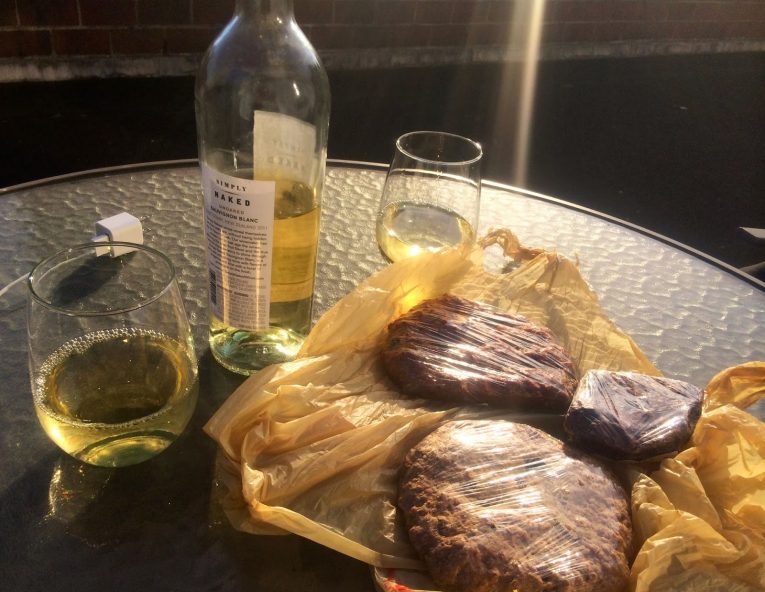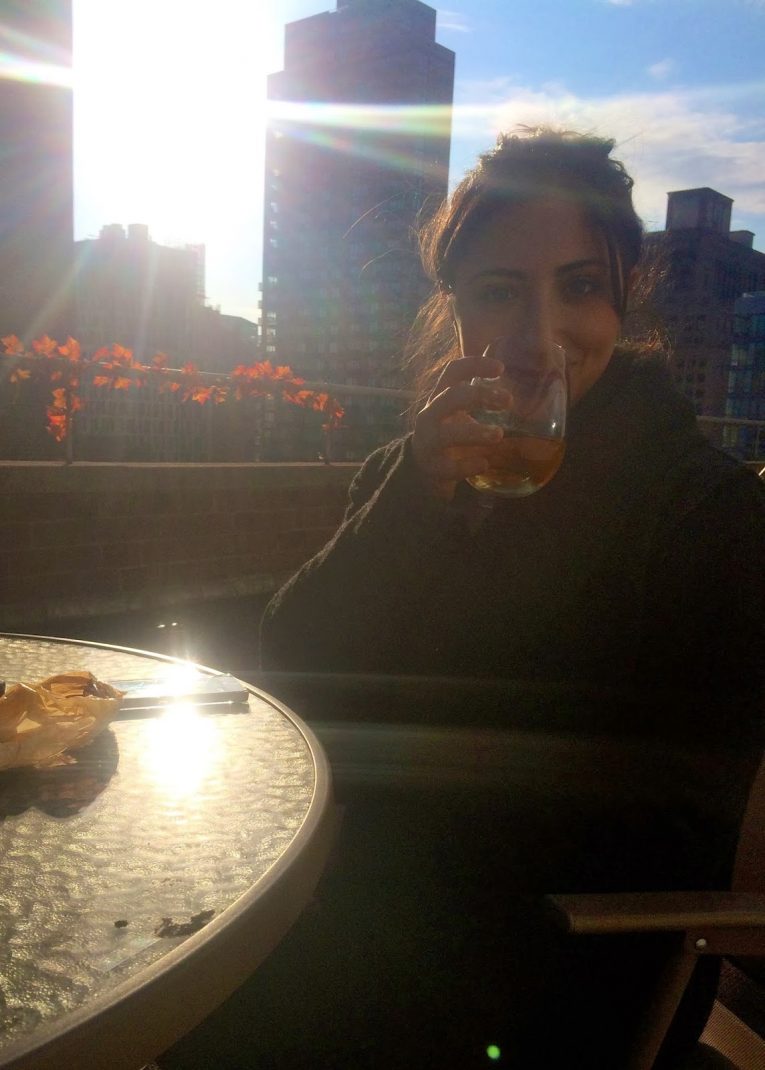 And Saturday night we went to a BYOB Indian Restaurant that was super yummy and super cozy and unlike anywhere I had ever been before but so much fun!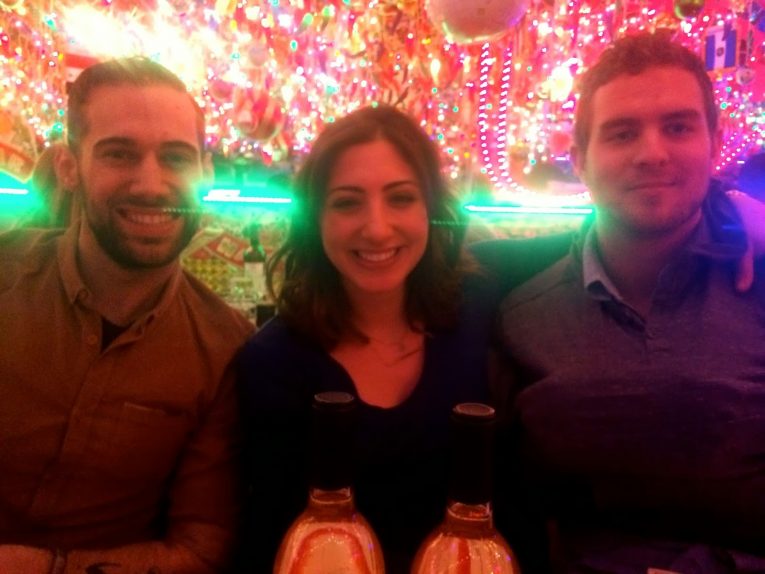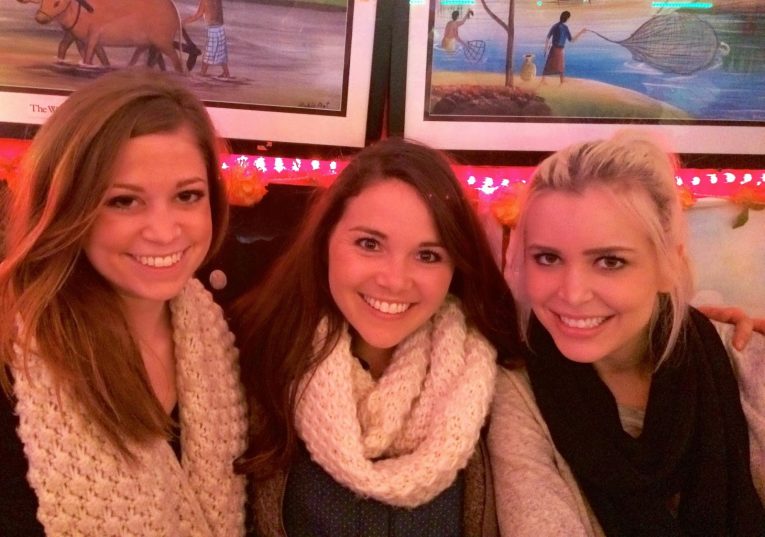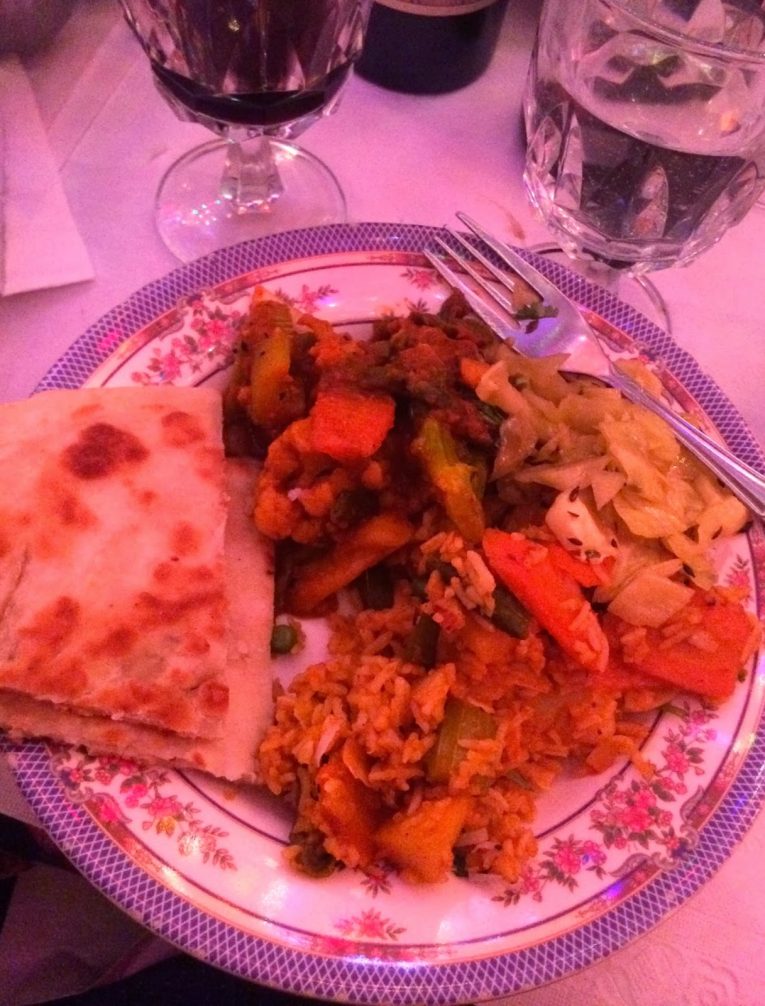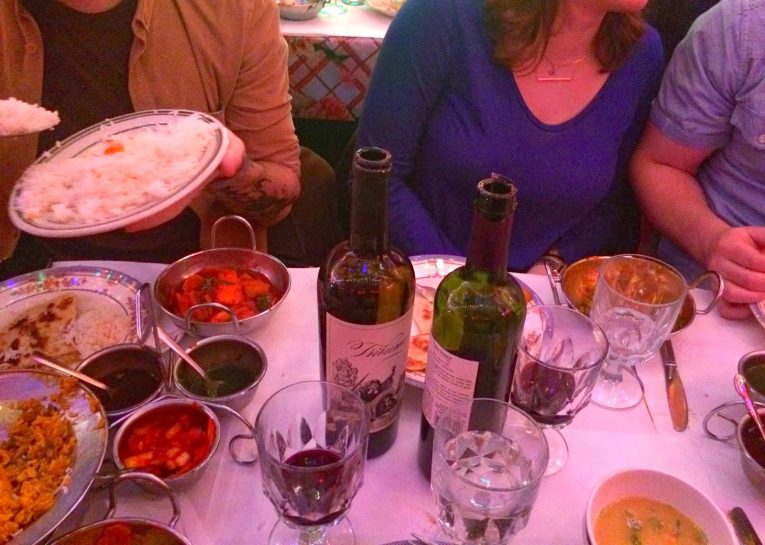 And then Sunday I actually ended up at Liberty Church after this girl recommended it. She goes to the 7pm service but I had an early shuttle back to Charlottesville so I walked to the church off Broadway and went to the 11am service by myself. It was a great service and made me feel better about finding a new church in the city.
I went on a slow 3 mile jog to clear my mind, stopped at Whole Foods to pick up dinner and was on the shuttle by 5:30pm yesterday evening…feeling completely conflicted.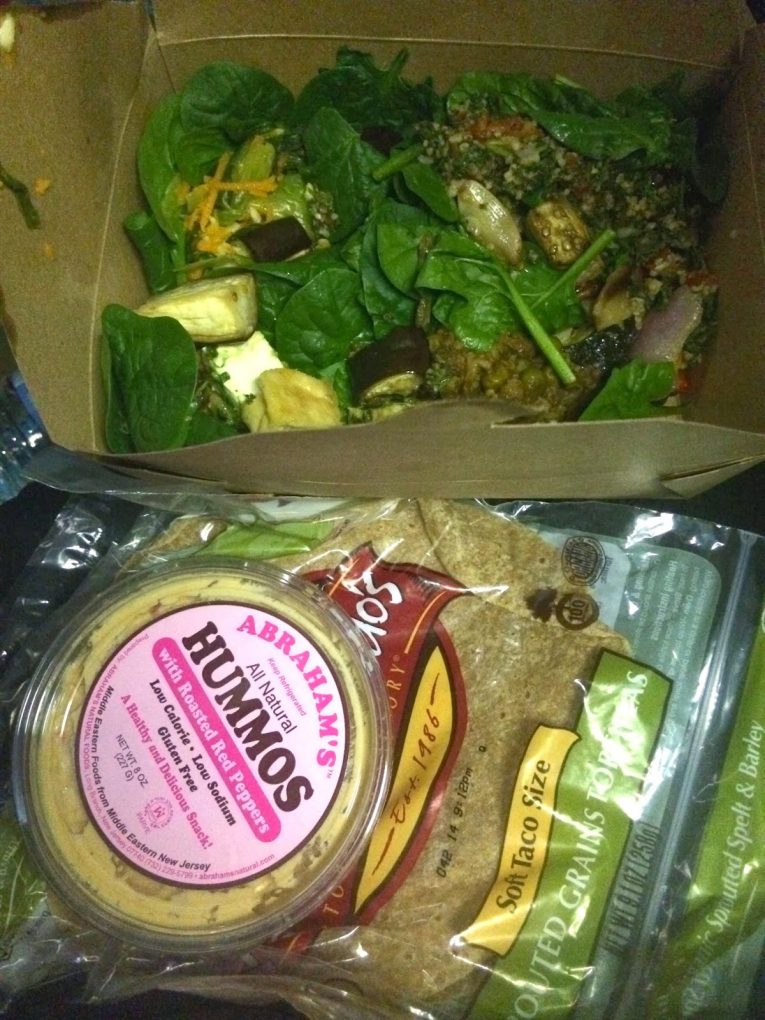 Things Columbia could offer me but Emory could not…
1. In May 2015 I will be an RN and will be able to work as an RN as I'm in school to be an NP. That's huge. Having RN experience is crucial.
2. Columbia offers a Women's Health sub-speciality. I am beyond passionate about women's health and Nutshell has only continued to feed that passion. Essentially, I would be a Family Nurse Practitioner with a specialty in women's health. This was huge too.
3. Columbia offers a seamless DNP program which is a doctorate in nursing- not in research like a PhD but on the clinical, practicing side. A DNP is the terminal degree in nursing and will allow me to practice across all settings. So I would follow patients from the ER, to inpatient, to an outpatient clinic, into labor and delivery, etc etc. And getting my DNP after my master's would only be an additional 18 months versus going back and getting it later where it would take 3 years. This is huge too. In a total of 4 years I could get a BSN, MSN, and DNP and be done with school forever. I would also be working as and NP while pursuing my DNP.
4. Although Emory has AMAZING hospitals and faculty too, Columbia's clinical sites are at New York Presbyterian, Mt. Sinai and other world renound medical centers. Plus, I felt like the faculty are the best of the best and they are going to push me out of my comfort zone and challenge me to achieve things I didn't think were possible.
Even after all this though, when I got on the bus last night I just cried. Cried because I was feeling conflicted. And I cried because I didn't have complete clarity on where I was suppose to be. And I cried because although Columbia could offer me more, I was completely TERRIFIED about moving to New York City. And I absolutely loved Atlanta. But after talking to a couple girlfriends and then listening to this sermon by Tim Keller that my friend Johannah sent me and then more praying….and a few more tears [dramatic, no?]…I realized two things.
I don't have complete peace about the decision, and I don't know for certain that being in New York City is the right choice. But I do know that wherever I choose, it will be good. And I do know that sometimes the scary choice is the right choice.
So with a whole lot of faith and complete trust in God, this morning I sent emails declining admissions to Emory, Vanderbilt and UVA.


Come May, I will be moving to the big apple and attending Columbia University to become a Nurse Practitioner.
I'm excited yet terrified, but I can't wait to see what this next adventure holds.
Thank you so, so much from the bottom of my heart for your emails and prayers and encouragement and sweet, sweet words. I hope ya'll will come along for the crazy ride.
Love you guys to the moons and back. Happy Monday!!