The pursuit of the perfect body seems to be all consuming from January to May. New Years resolutions revolve around food and exercise. And as summer gets closer and closer the need to "shape up" gets more and more urgent.
Of course, eating healthy and maintaining a healthy weight for YOUR body are both good things. But pursuing a number on the scale that defies your natural genetics only leads to frustration, self shaming and unrelenting hunger and irritability.
So how do you find your body's "healthy set point?" "What should I weigh?" And even more so, what does that even mean?
WIAW breakfast // PB and J banana oatmeal + two cups of coffee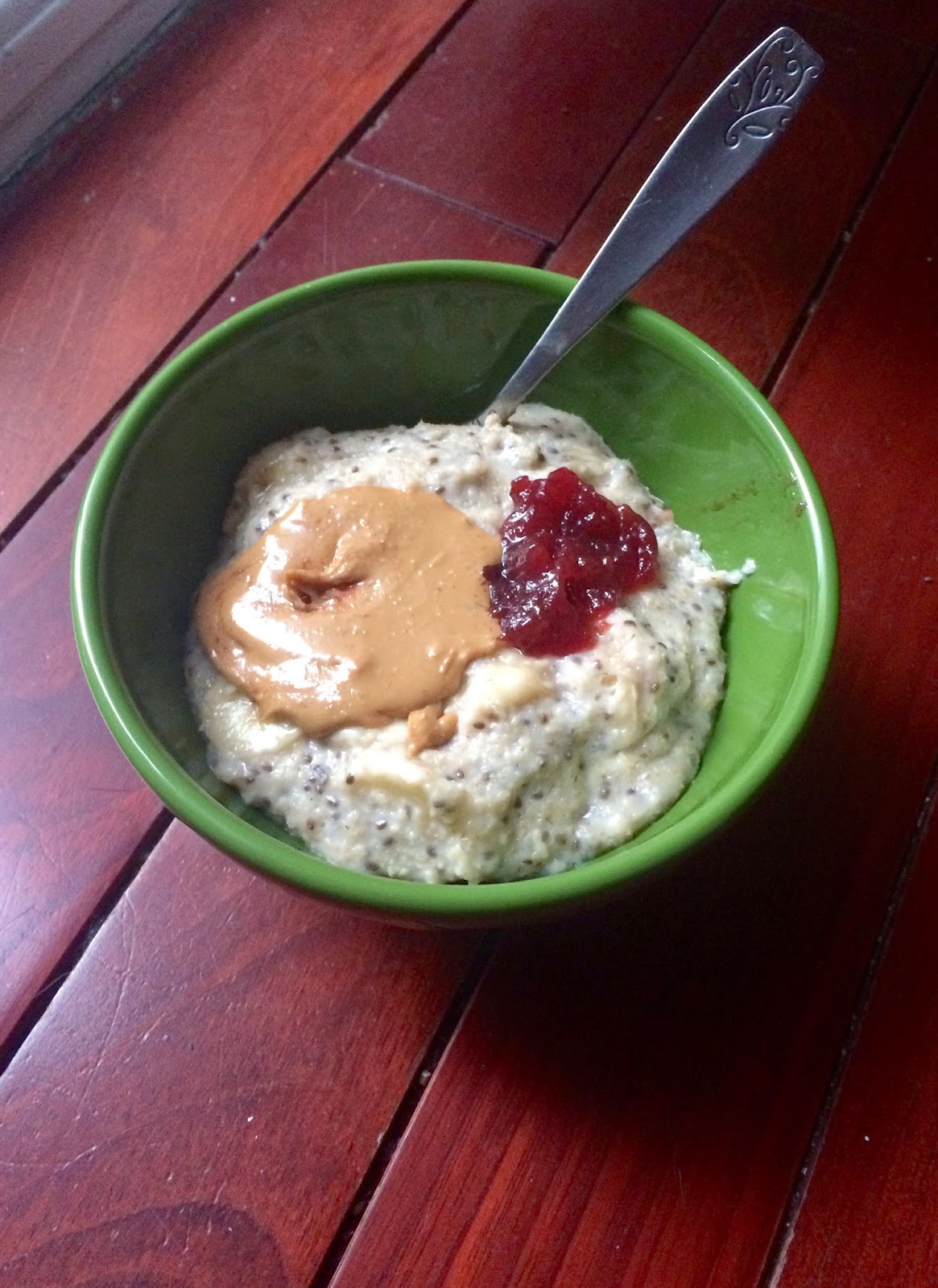 Mid-morning snack // carrots + an unpictured scoop of sunbutter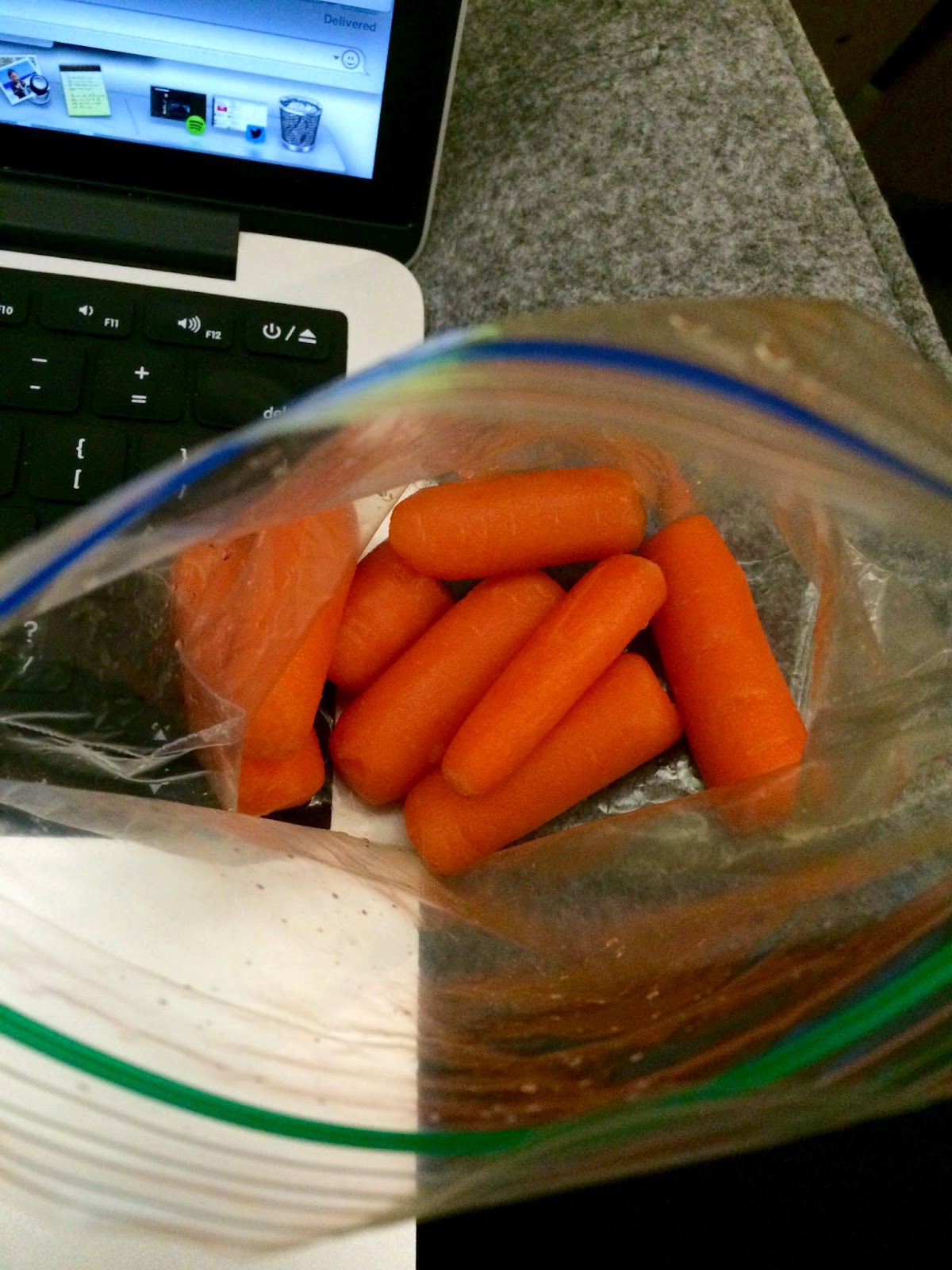 Every body is different which means we all have unique nutritional needs. There is no such thing as blanket nutrition recommendations everyone should follow. And because we each have unique needs, comparing what you are eating or how you are exercising to someone else is not only life sucking, but a complete waste of mental and emotional energy.
You are NOT at your body's natural set point and a healthy balance if you're knowingly eating less calories than you're expending yet maintaining your weight and not losing weight. Or even more frustrating, if you're cutting calories and actually gaining weight. Furthermore, nutrition isn't the only thing that can cause a woman's period to stop, but if you're maintaining a weight yet not having a natural cycle (meaning you don't take birth control or exogenous hormones) then you're likely not at your healthy set point. Women cycle naturally at a variety of weights and BMIs, so while a naturally thin woman who's 5″2 and 100 pounds can have a natural cycle, that doesn't mean you will. For me, I know that my body is meant to be a little curvier and let me tell you, curvy is okay and perfectly healthy.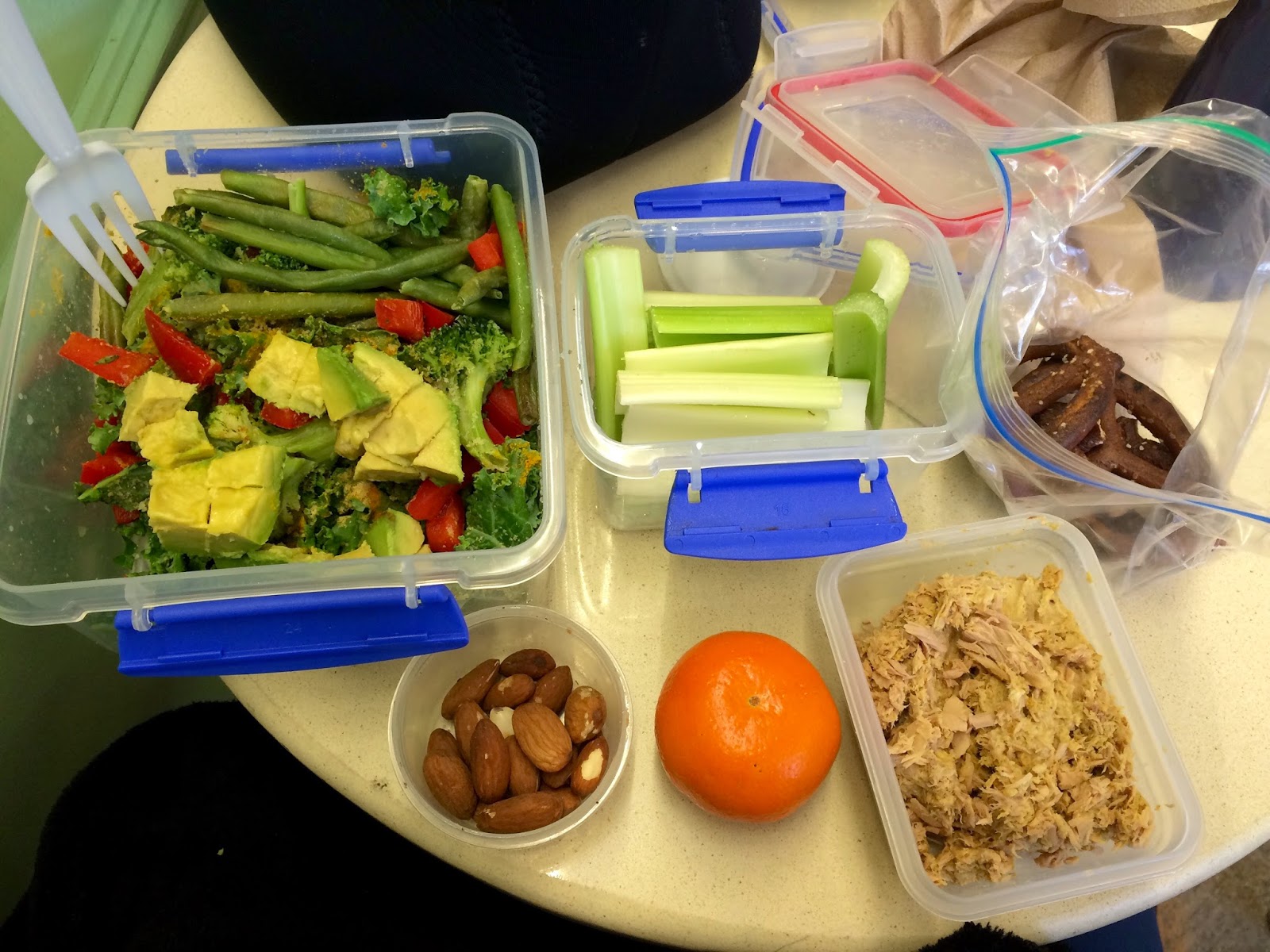 Lunch // kale with roasted green beans, broccoli and red pepper topped with avocado + tuna salad with celery + almonds + an almost rotten clementine + pretzels 
I can't tell you how often I hear from
clients
that they are amazed at how much food they can eat now and how that translates into freedom when they stop restricting and let their body settle into its natural, healthy set point.
Not only are they more energized, full of life and enjoy food and friends so much more, but they actually have a sex drive. Because when you're not eating enough and trying to attain a low body fat percentage that goes against your body's natural genetics your estrogen plummets and so does your libido. And that sounds pretty crappy to me.
 So how do you know when you've reached your natural set point?
First of all, you're having a natural, regular menstrual cycle. If you're taking birth control, you're getting a medically induced period and not a natural menstrual cycle. Aside from actual medical issues, if you're not exercising excessively or chronically cutting calories, getting enough sleep and stress is well managed, but you're still not getting a period then you're probably not at your natural set point.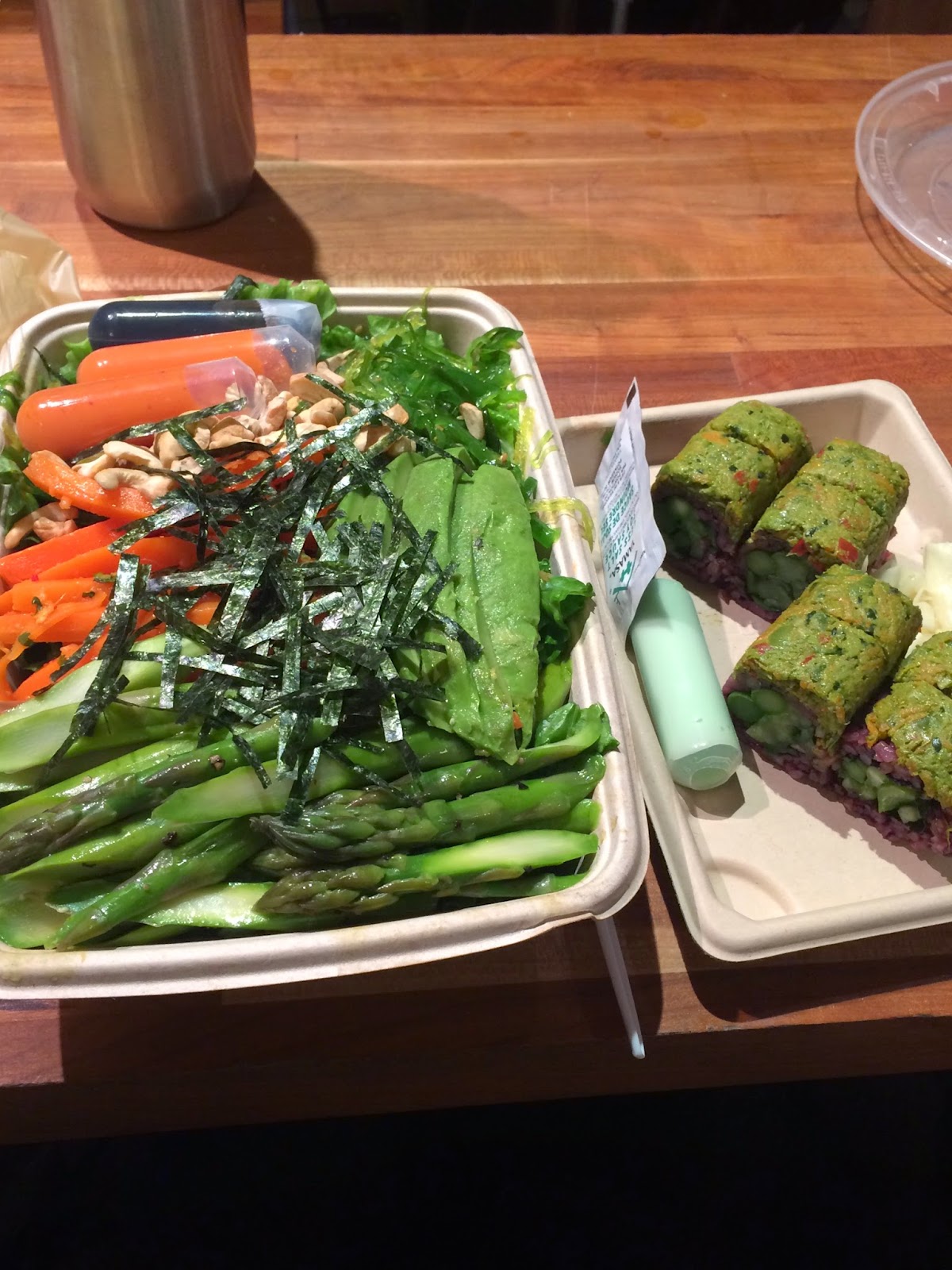 Dinner // Beyond Sushi takeout [Verde salad with avocado, cashews, carrots, asparagus, seaweed salad and black rice buried underneath + the Green Machine roll with cucumber, asparagus and basil marinated veggies]
If you have to cut calories and ahere to particular foods or a particular eating regime to maintain a certian number on the scale you're not at your body's natural set point. That can go both ways though- under eating could leave you heavier than your natural set point just like under eating could leave you lighter than your natural set point. Over the years working with clients, I've seen many women settle into their set point once they let go of diets and food rules and start eating more.
The body is pretty resilient if it isn't starved, it's getting enough sleep, and it isn't stressed to the max. Enjoying cupcakes and wine and foods that nourish your soul and tuning into your body's hunger and satisfaction allows you to maintain your natural set point. We need cake to balance out the kale just as much as we need kale to balance out the cake.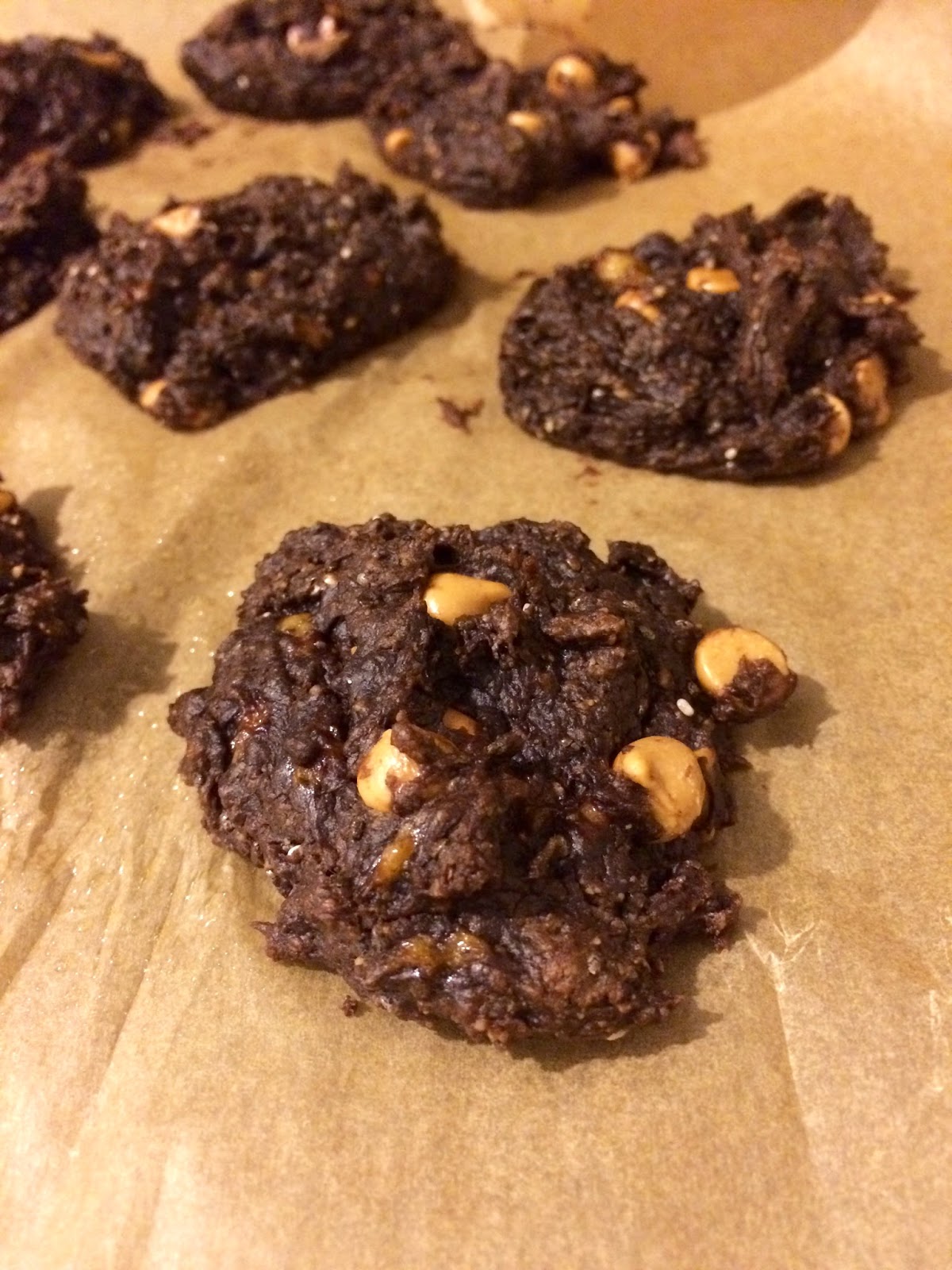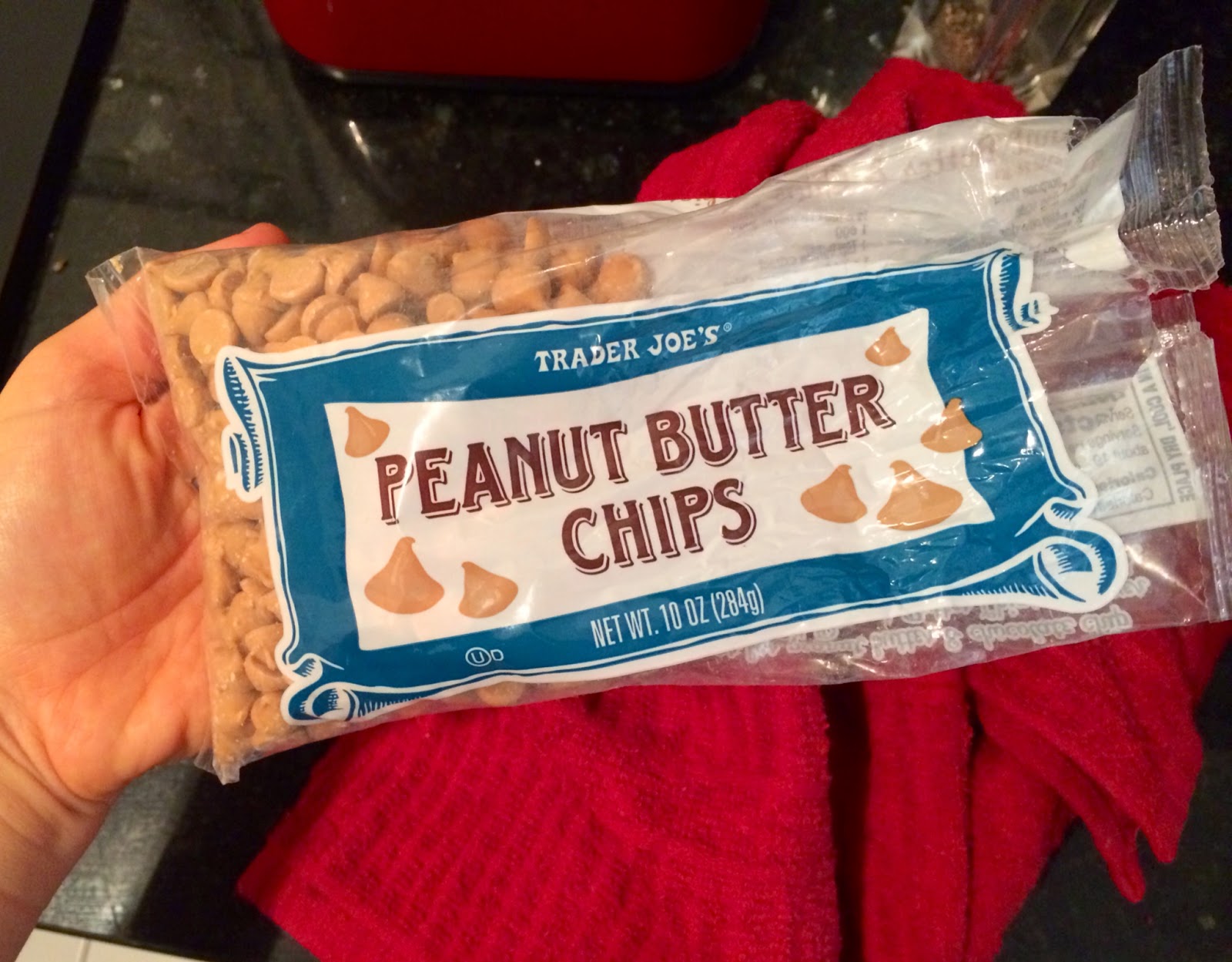 If you're always craving sweets or refined carbohydrates you're likely not eating enough and that might mean you're not at your set point. When the body is deprived of energy the first thing it's going to crave is quick energy which is sugar + white flour. Of course that doesn't mean, "You shouldn't ever crave sweets or chips or white bread!" But overall, you should feel satisfied after eating and food shouldn't always be on the brain. I love food, I mean I LOVE food, but there are so many other things in this life that should take up our mental energy!
We live in a culture with unrealistic beauty expectations. And we live in a culture that as a whole, ignores the rich uniqueness of the human body. The beauty of what the body can do, instead of what it can be manipulated into looking like. We each have a distinct set point that's different from the next person and the next person and the next person. Let's not get falsely influenced into thinking we're all the same…because that would be boring.