The holidays are in full swing!
We're not even to Thanksgiving yet and I've already eaten 3 Thanksgivings. I'm not mad about it.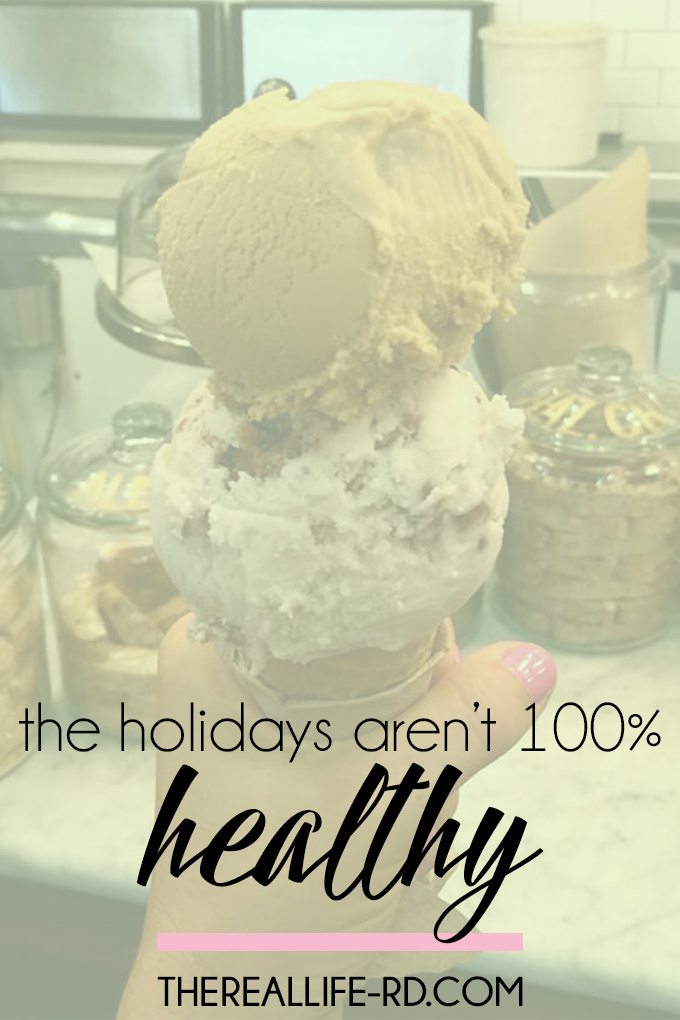 Thanksgiving is my very favorite holiday. I absolutely love Christmas – but I love Thanksgiving even more because there isn't any gifts or "stuff" to distract from the purpose of the holiday. And there is nothing I love more than cooking and eating good food with the people I love most.
But just as much as I love the holidays, I hate all the articles and posts about "how to stay healthy during the holidays!" Like I haaatteeeee it.
Sorry to burst the bubble of no sugar pie and tofurky, but the holidays weren't meant to be 100% healthy.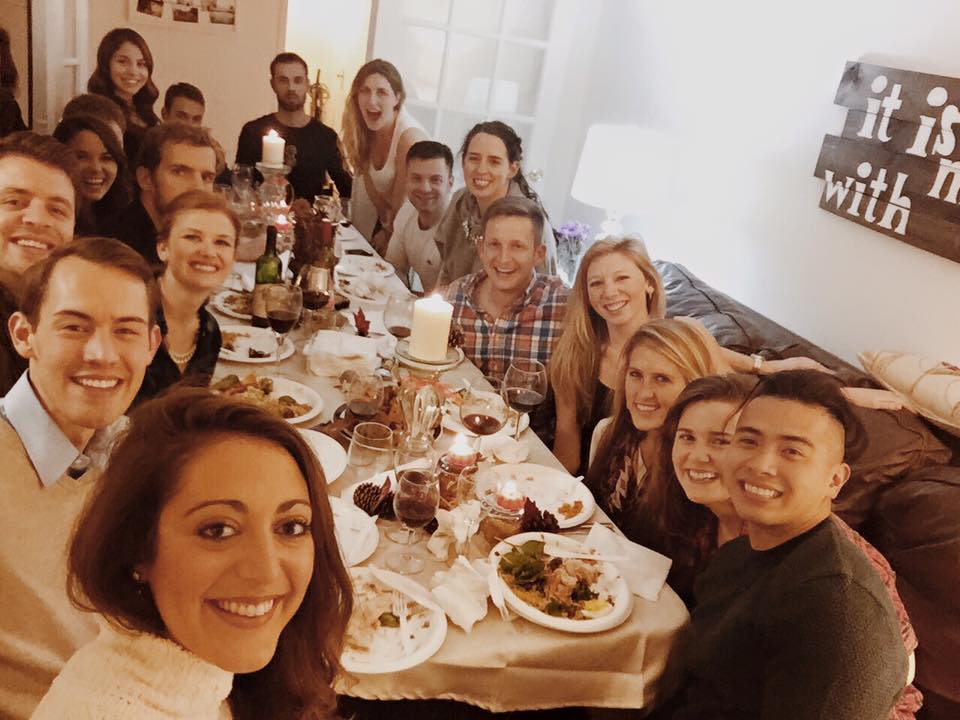 The holidays aren't about saying no to dessert or controlling portions or working out to burn off such and such calories. And the holidays aren't about spending November to January doing everything possible to avoid some trivial weight gain.
The holidays are about being with those you love, slowing down and enjoying the season, eating awesome food filled to the brim with love, and letting it just be that.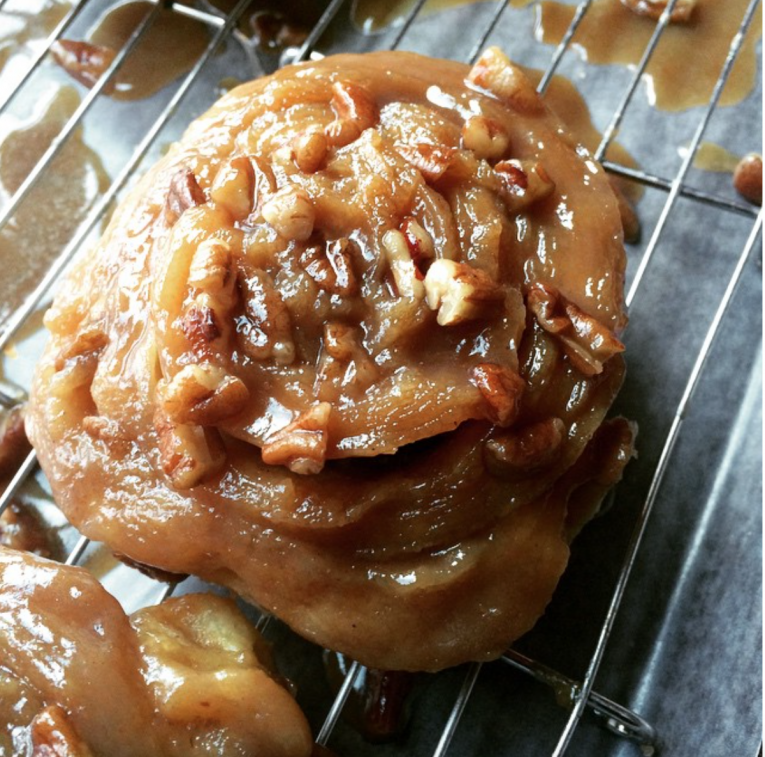 We give way too much attention to the "unhealthiness" of holiday food and weight gain—like how many healthier green bean casserole recipes and winter workout routines do you find on the internet? Really, if we begin to simply focus on taking care of ourselves, resting, loving on our friends and family, and serving others, then the food just becomes a way we celebrate and share this season with others instead of something we obsess over.
Because when you're taking care of yourself and enjoying time with family and friends then food isn't the focus. It doesn't become full on gluttony followed by guilt because its "only once a year." Both restricting yourself from enjoying the food and making yourself ill from eating just because it's there distracts from being fully present during this season.
The food will always be there.
Yes, eat some things you don't eat year round. But the important thing is to be intentional about what you're eating – whether that's pumpkin pie or steamed green beans, make a conscious choice to eat it. Eating mindlessly takes the enjoyment out of food and leads to self shaming and guilt. If you eat the pie, eat that pie. And if you eat the green beans, eat those green beans. Eat it with intention. The holidays are 6 weeks, not six months. Eating homemade baked goods and some butter for a few weeks is not worth stressing over. Stress will do more negative things for your health than a cookie.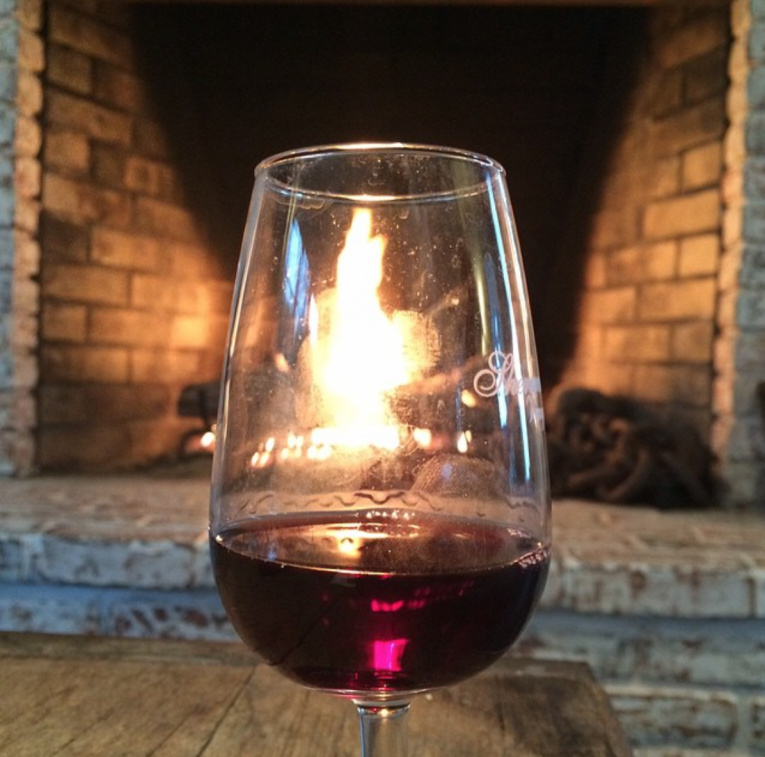 Just because it's on the table doesn't mean it has to go in your mouth. It's not an all or nothing season. Choose the good stuff that is satisfying and pass on the stuff you don't care about – just because it's there doesn't mean you have to eat it because "it's only once a year."
Most importantly, know that you can eat any of these foods anytime of the year. Give yourself FULL PERMISSION. When we compartmentalize food is when we tend to fall into the "I'll never eat this again" trap which leads to eating plateful after plateful and then you feel stuffed and gross and now you're pissed and frustrated at yourself and you forget how the food even tasted. And you're telling yourself, "that wasn't even worth it." Because instead of enjoying the food, you were in auto mode and didn't even realize what was happening. Sounds dramatic, but it's often so true.
You have the freedom to eat anything you want, anytime you want. No food is forbidden and no food is good or bad.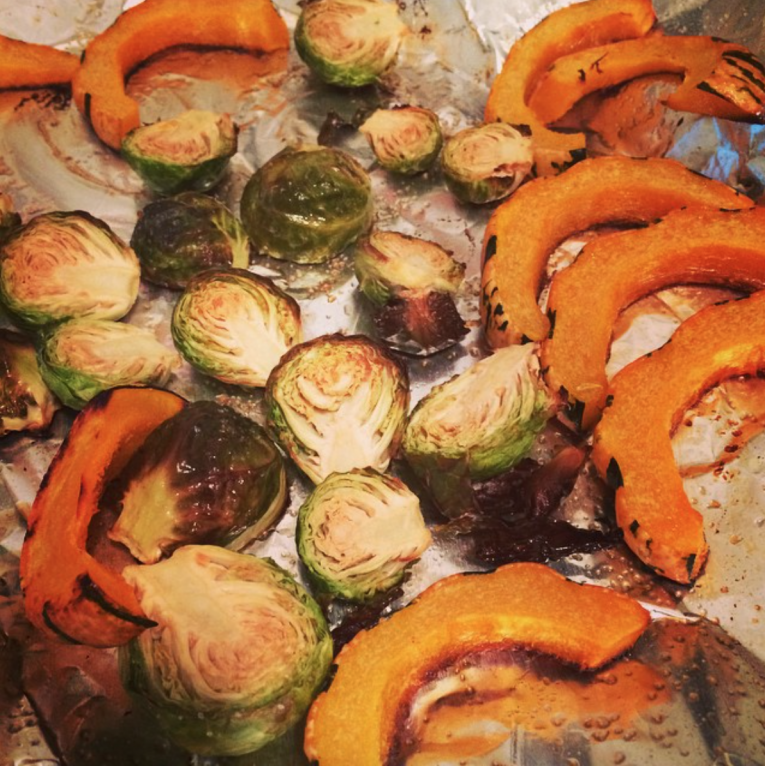 So move your body because it feels good.
Eat that piece [or two] of pie because your momma made it with love.
Eat that sweet potato casserole because it's so dang tasty.
Cozy up on the couch because resting and relaxing means restoration.
And enjoy every sweet second of this holiday season.
SaveSave