It was a really springy weekend that made me super happy with sunshine and tulips galore.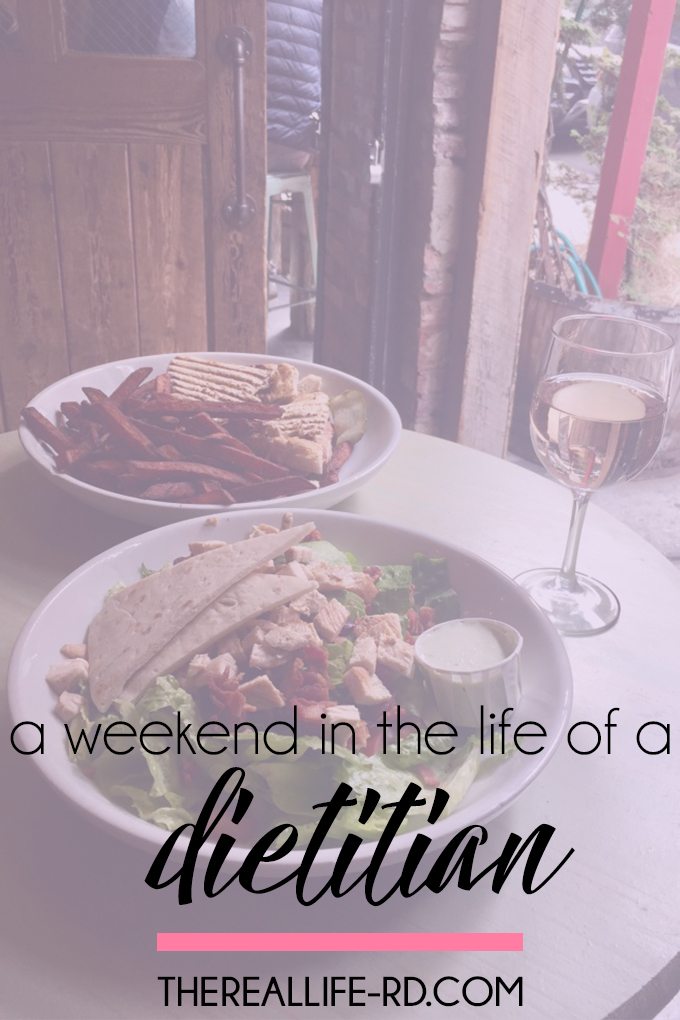 I worked 11-11 on Friday, but thankfully it wasn't crazy busy since I worked in a predominantly Jewish neighborhood, and with Passover the whole week has been slower than normal. It was great. Saturday morning I woke up around 8 and my friend Jena, who lives in our building, came over to drink coffee with me for a couple hours.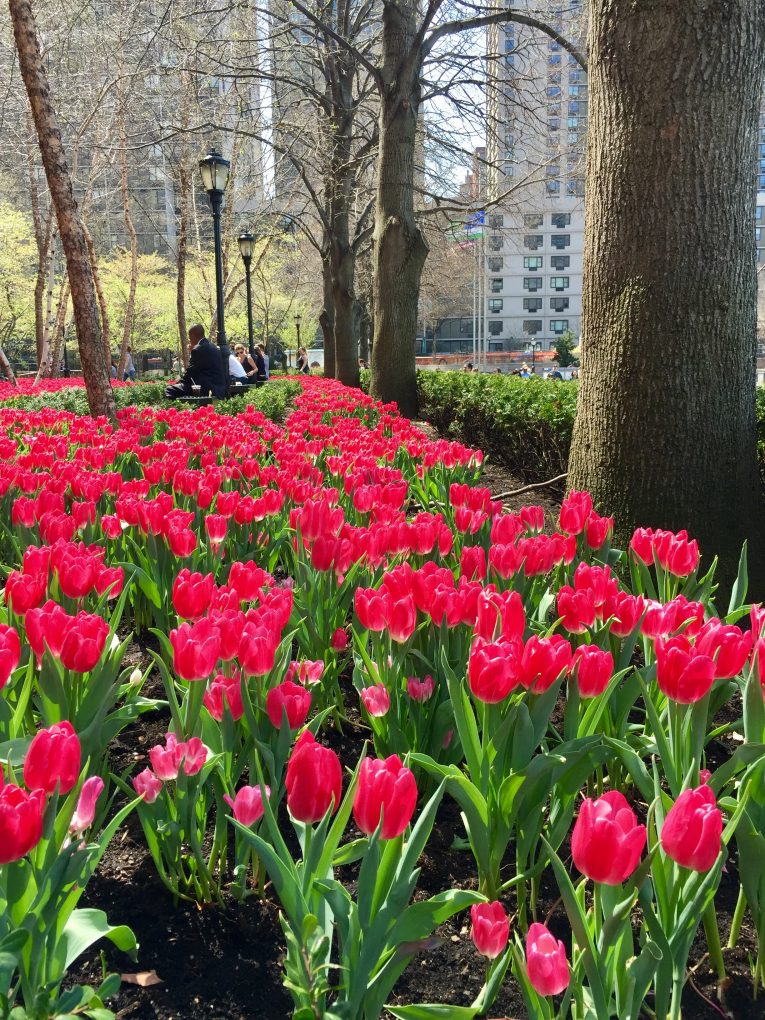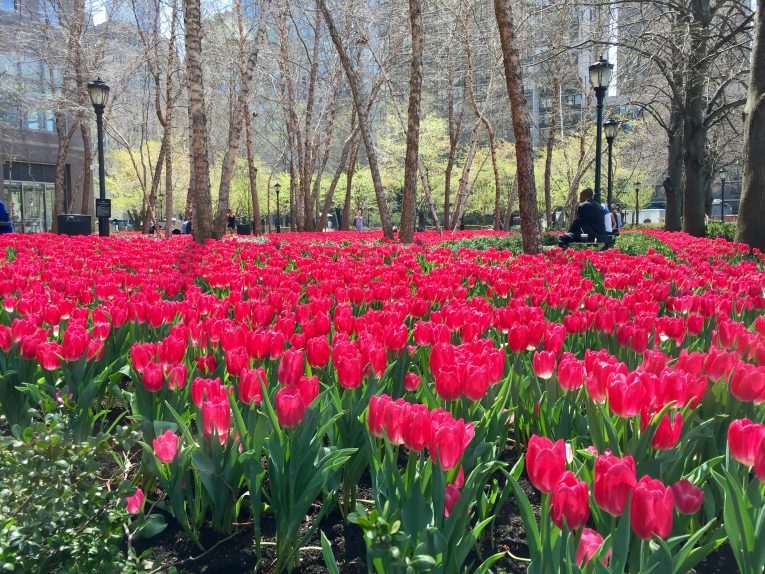 I went to a barre class Saturday afternoon and then met up with Nick for a late lunch at Grey Dog in Soho. I got the roasted beet cobb salad, he got the rueben and we split the sp fries. Plus a couple glasses of wine because it was sunny and spring and we get married in 12 days.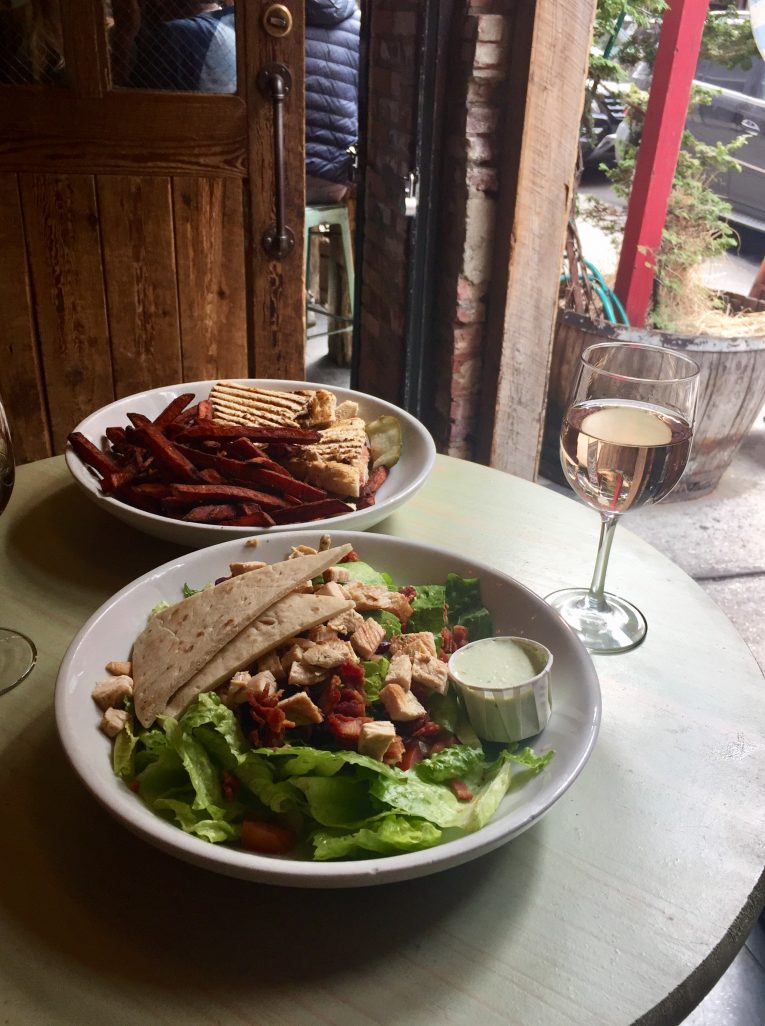 And then we went to pick up Nick's suit and our wedding bands! It feels super real, we're getting married next Saturday. That's like next week…where did time go?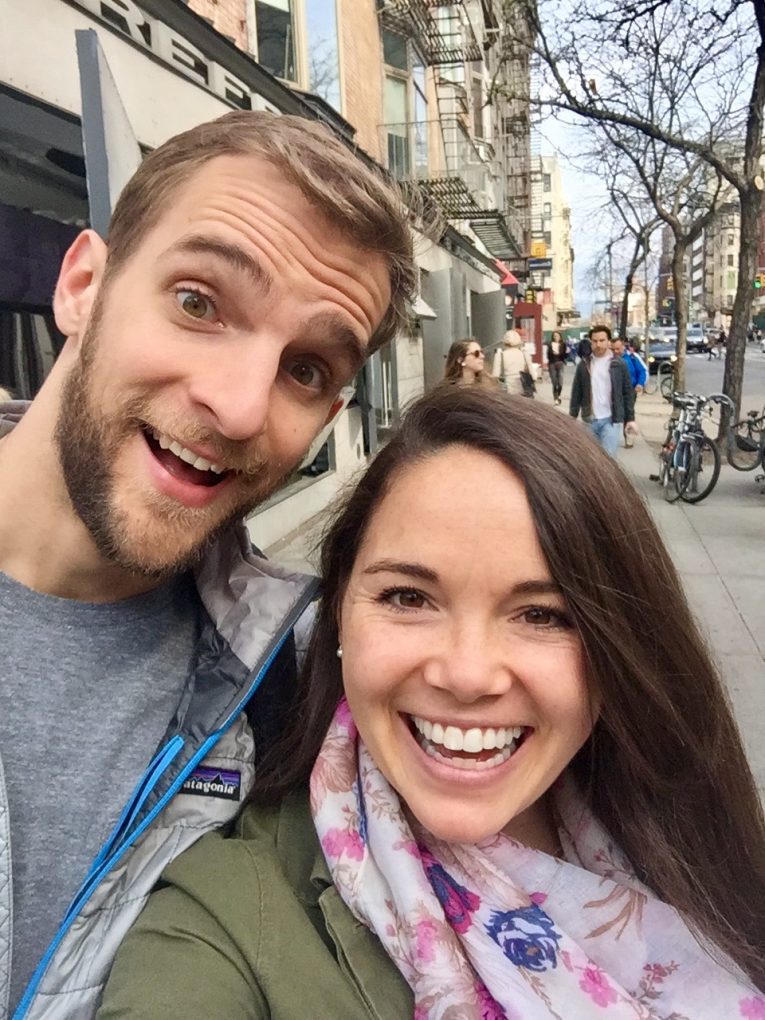 By the time we wrapped up all that it was 6ish so I picked up a pint of ice cream and headed to my friend Hannah Jane's for a girl dinner date. Both Nick and I have been trying to make room for quality time with our good friends knowing that with the wedding + honeymoon and settling into married life when we get back that time is limited for a while.
HJ made salmon and broccoli and we snacked on cheese + crackers and had a couple glasses of wine. We chatted for four hours and it was just what I needed. You know those best friends that you haven't seen in a couple weeks, and then you do, and you're like….yea, I NEEDED THAT. That was Saturday.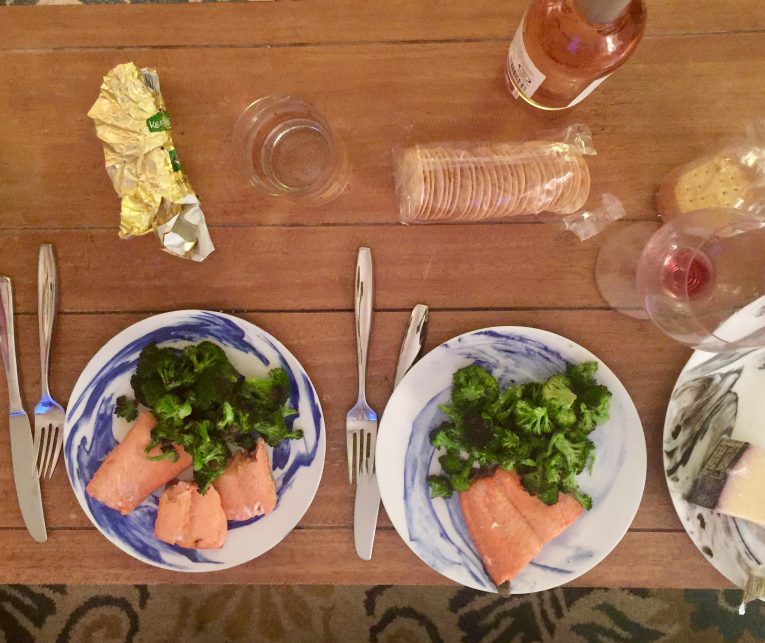 I woke up Sunday and read, ate some oatmeal and then headed out on a run because it was seventy degrees and sunny!
I don't really run anymore since that hasn't been the movement that feels good lately, but yesterday running in the sunshine was just what I wanted. But man I forget that I'm not in running "shape" so a walk/run was what it turned into because that was more enjoyable. It felt sooooo good to move outside in the fresh air.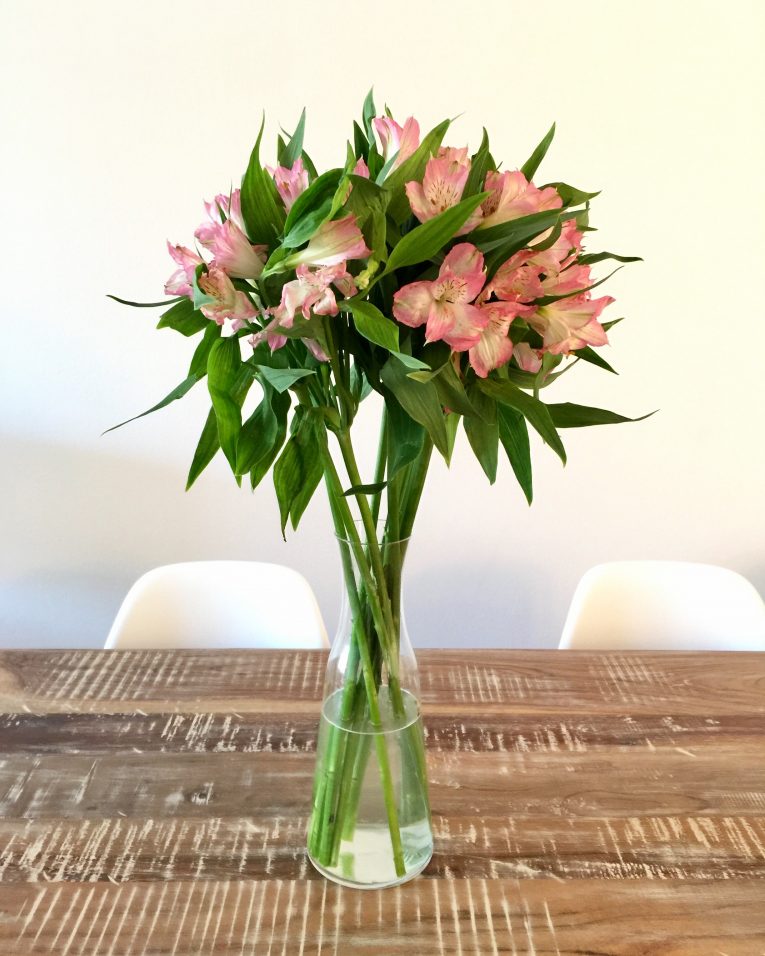 I came home to some flowers Nick bought to freshen up our new kitchen table and then we cooked brunch.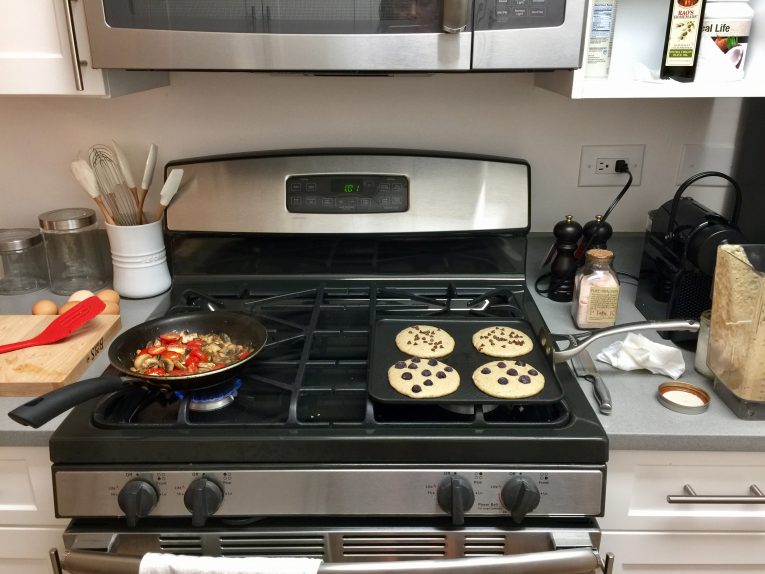 I made these blender oatmeal banana pancakes with chocolate chips and blueberries, Nick scrambled up eggs with mushrooms and tomatoes and then we ate some greens that were about to go bad with olive oil and sea salt drizzled on top.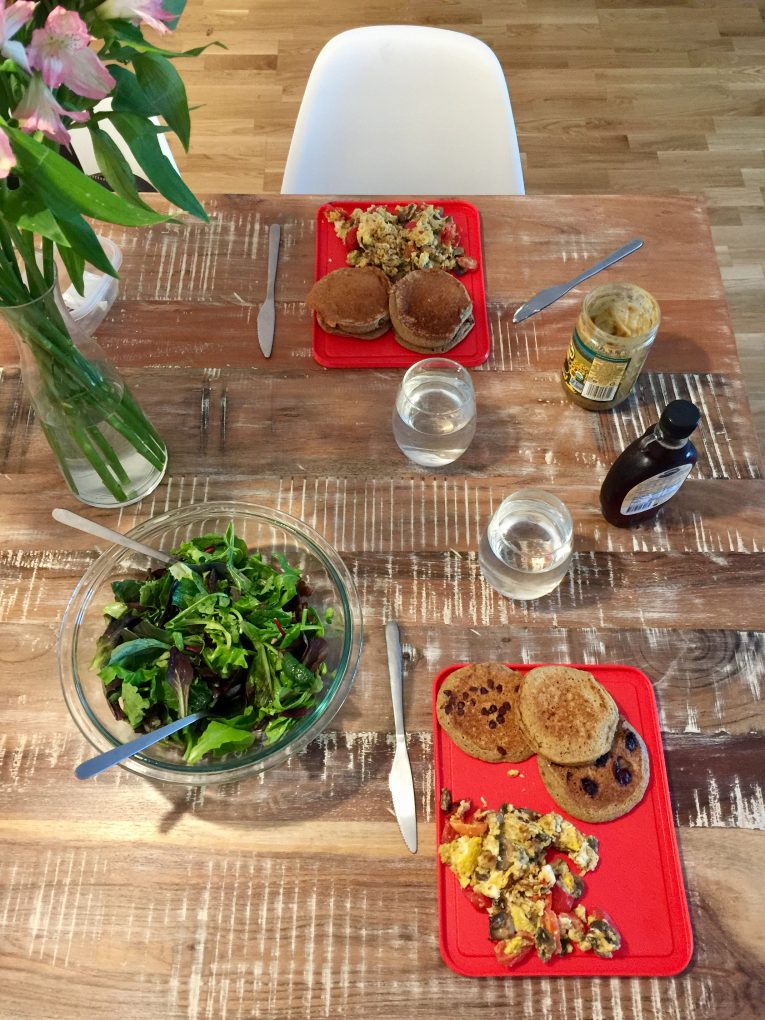 After brunch we headed up to Central Park to meet up with friends and lounge around in Sheep's Meadow. It was packed but we found a spot in the shade and cracked a bottle of white wine.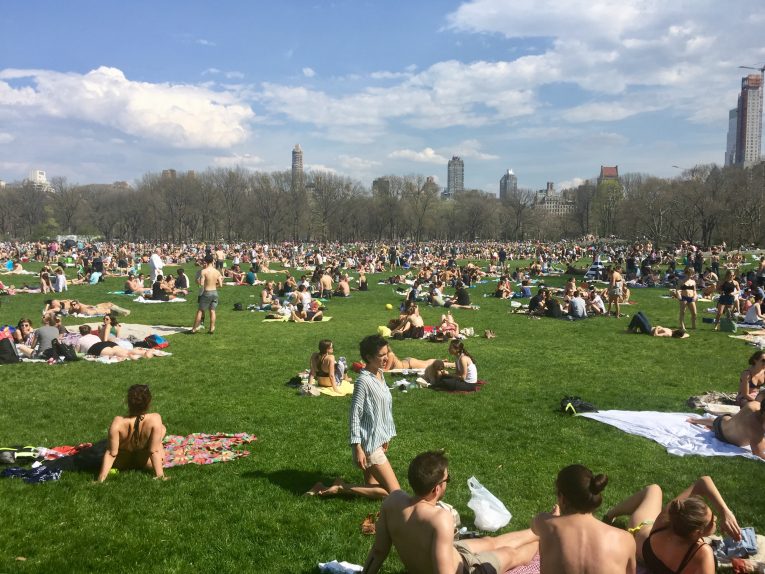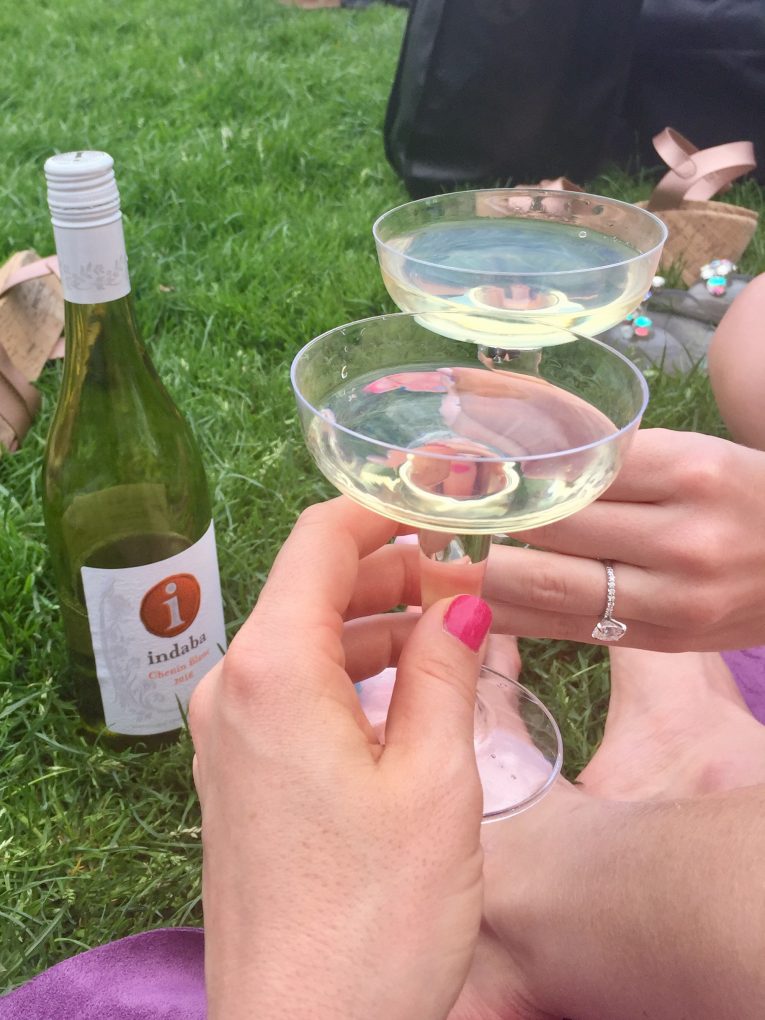 Nick and I were headed to church at 5, so we drank about a 1/2 a glass, chatted for a couple hours and then cabbed it down to church.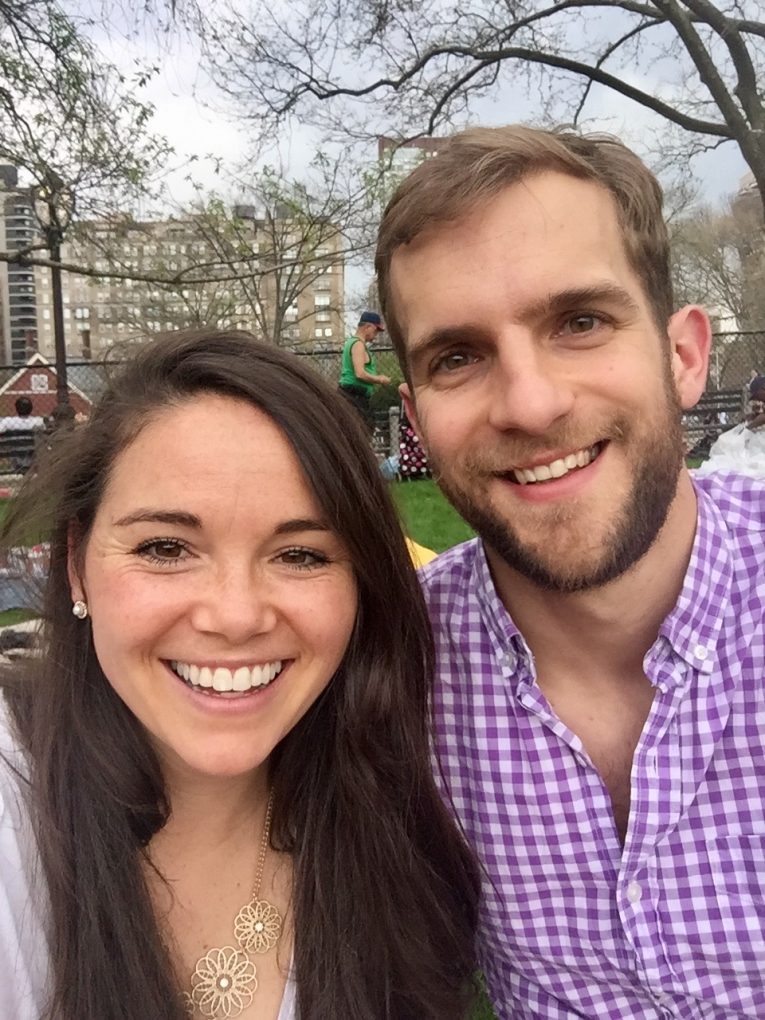 After church we had dinner plans with a couple friends who are actually getting married in July, but plans got derailed because of city traffic – but as we were walking out of church our friends Chris and Katie asked if we wanted to grab margs at Javelina nearby – if you say margarita, my natural reflex is YES.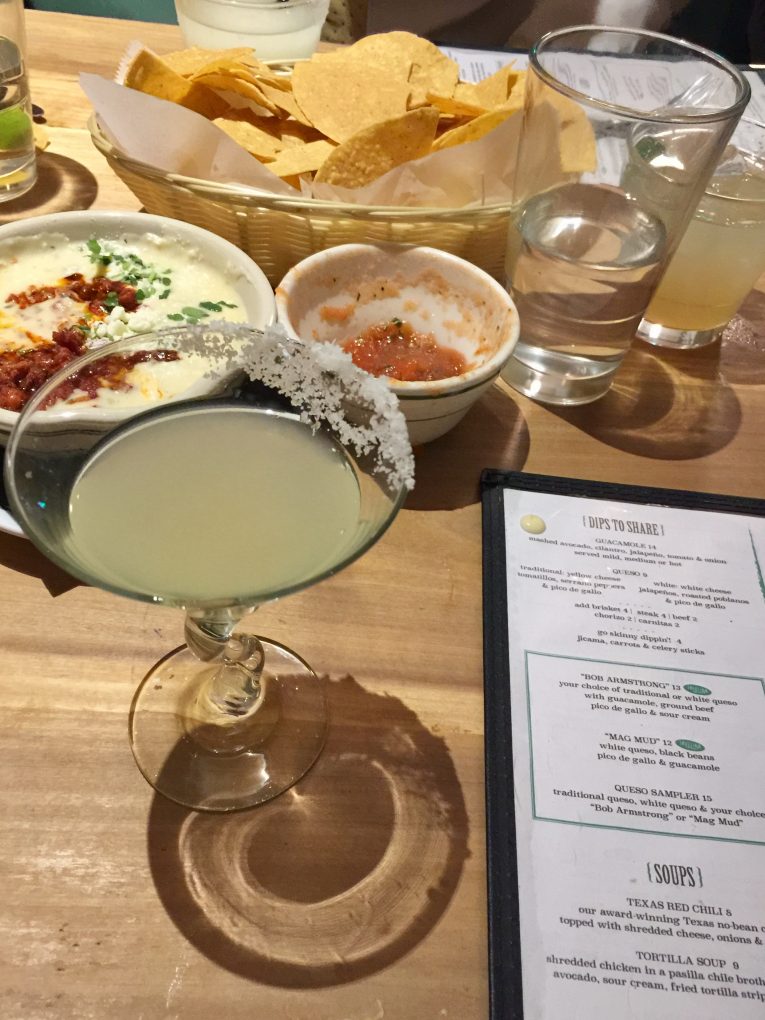 That turned into a three hour dinner that ended with a tequila shot because Katie knew the waiter. I mean, my Sunday nights don't usually end with tequila shots…but when you're getting married in 12 days I guess they do… I also haven't taken a shot in like 45 years. We started with chips and queso and then split fajitas and taquitos. It was a super fun night and great to catch up with them!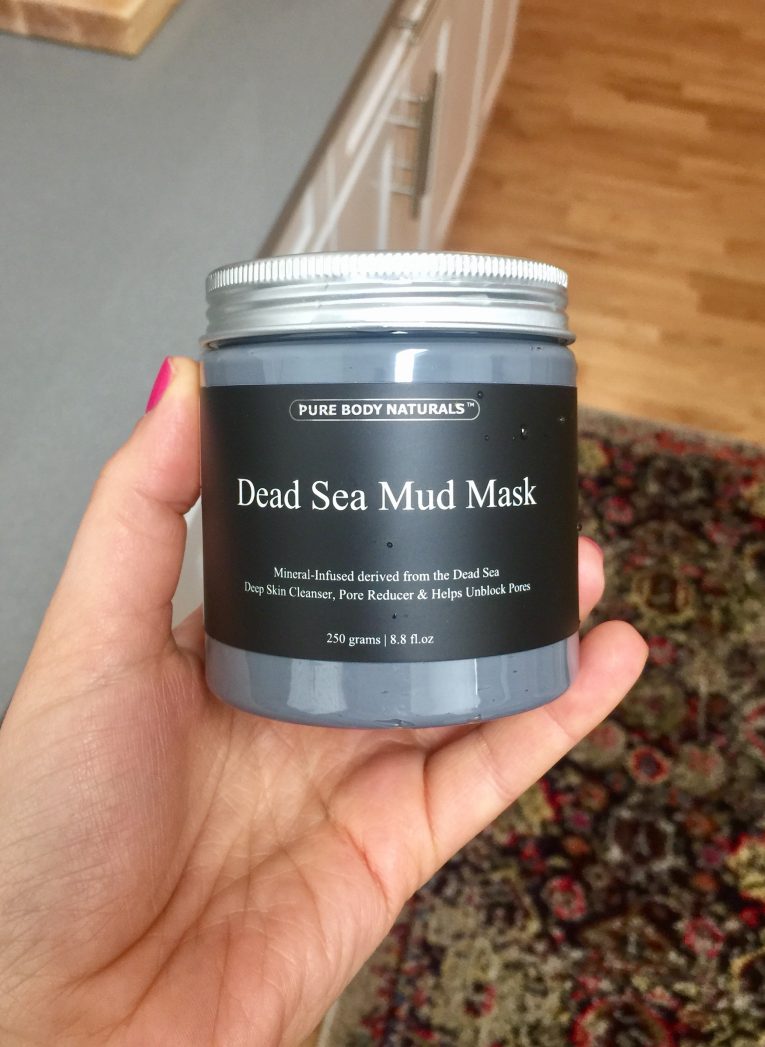 I biked home, chugged water to hydrate and then did this dead sea mud mask that I recently bought after hearing amazing reviews. I loved it. I'm trying to get better about skin care and this was relaxing so I'll add it to my self care list of things too.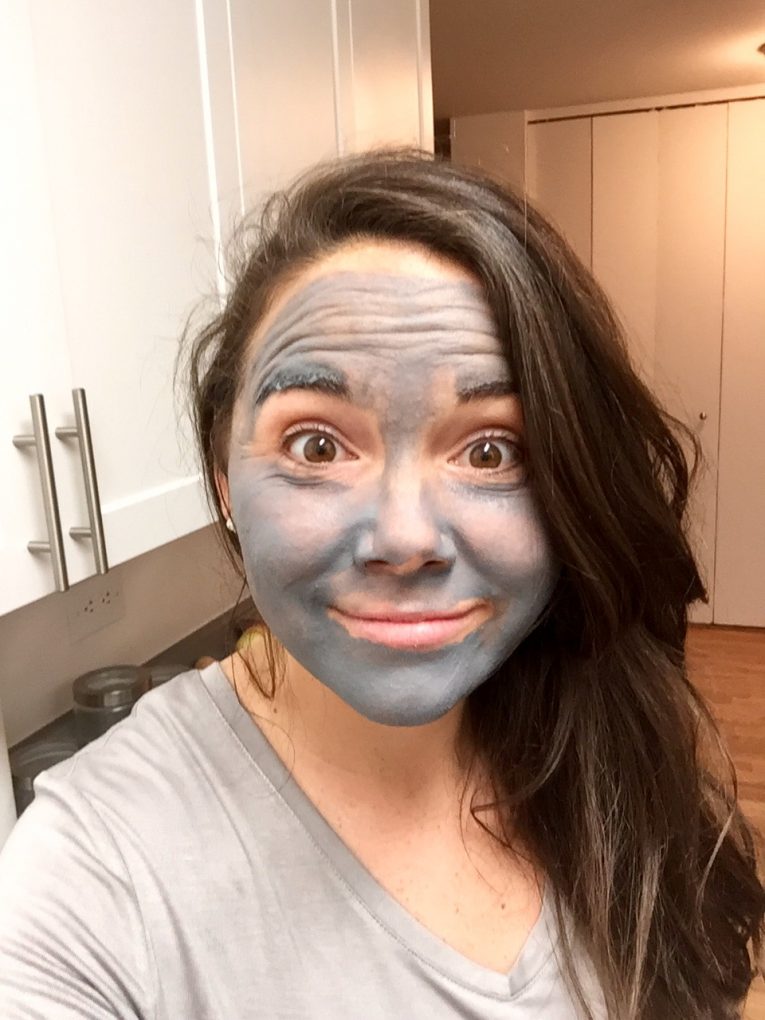 And then I crashed into bed because I see clients on Monday mornings starting at 8am.
Have a great week!
SaveSave