Friday we had some friends over for a dinner party. Brent and Alex recently moved down closer to us in the West Village so it's fun to have them near. And our friends Trey and Nicole just got back from their honeymoon last week, so Nick and I invited everyone over for dinner and drinks.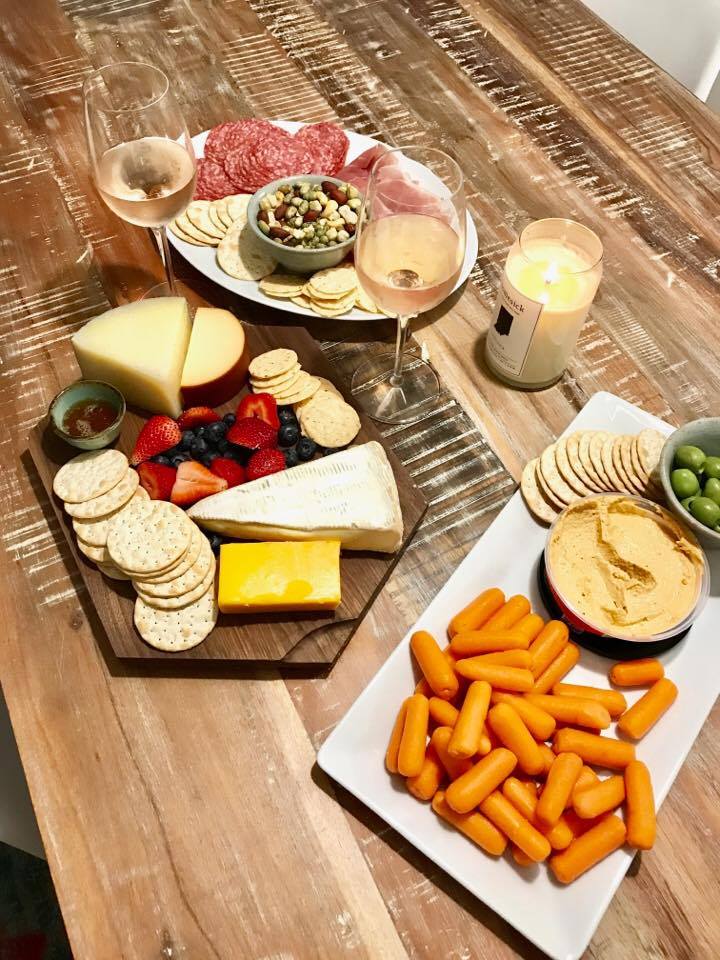 They brought snacks + wine and we cooked dinner for everyone. Nick grilled burgers and chicken sausage, roasted some potatoes and peppers and I threw together an arugula salad with blueberries, goat cheese and almonds.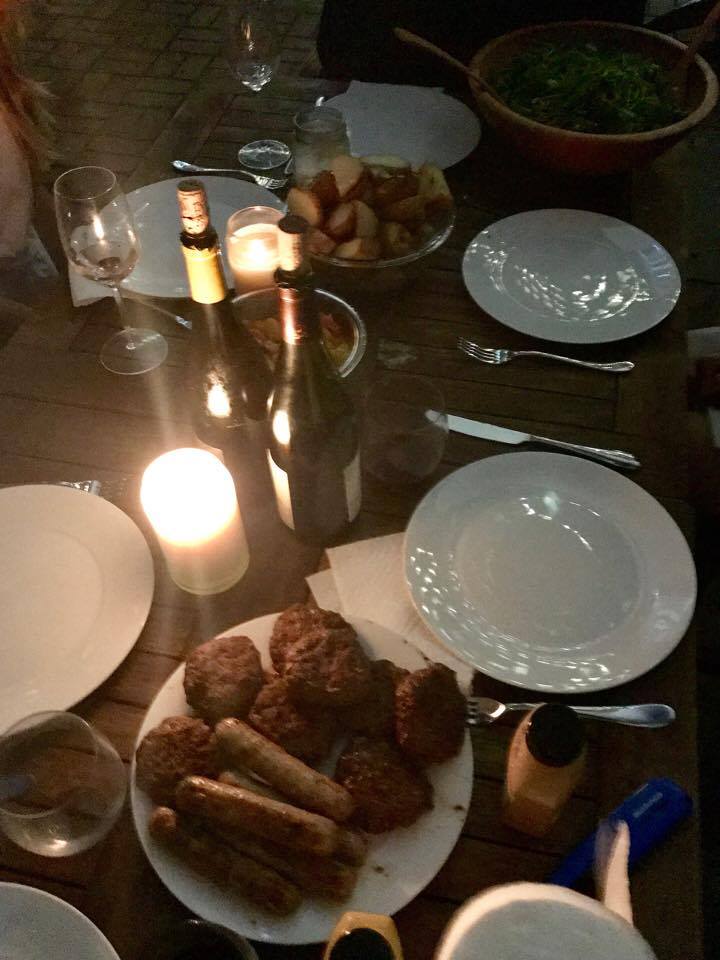 We ate outside on our terrace since the weather was amazing. It was super dark by the time we ate so I have zero photos of dinner. The freedom tower looked eerie with the clouds surrounding. It was a great night where we laughed a ton and got to spend time with some of our closest friends.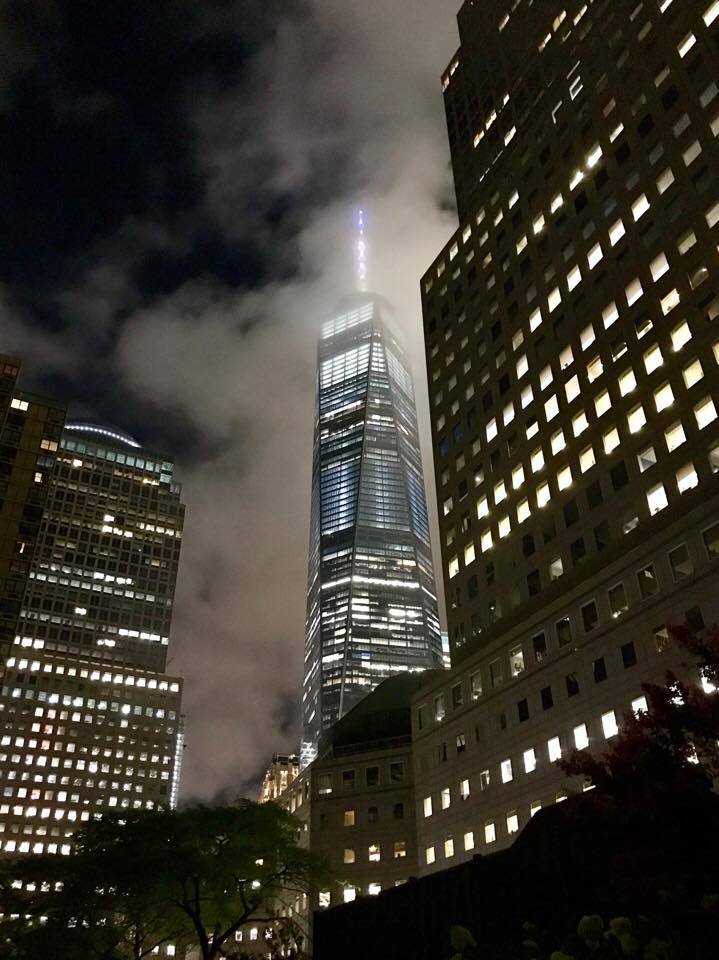 Saturday morning we woke up a little before 8am (I was hoping to sleep in more since we didn't go to bed till after midnight but oh well) and drank some coffee before making plans to head up to Fort Tyron Park for the day.
It's only about an hour on the subway all the way to the top of Manhattan, actually a couple miles north of Columbia. We live all the way at the bottom so it's farther for us now but it's a little piece of quiet heaven. The park overlooks the Hudson and it's so peaceful.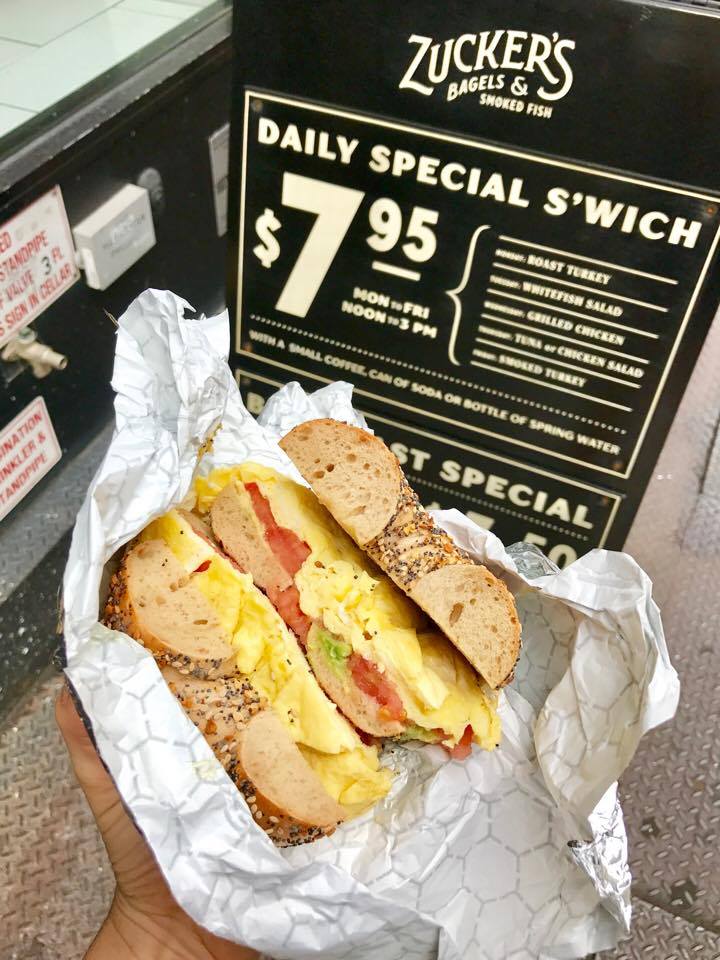 We grabbed bagel sandwiches from Zucker's and ate them on the train ride up.
Then we spent the afternoon strolling around and eventually sat on a bench in the breezy shade (I had a long sleeve on!) and did some vision casting for what we want life to look like and where we're headed. I'm glad we made the trek up there. It was a really restful afternoon.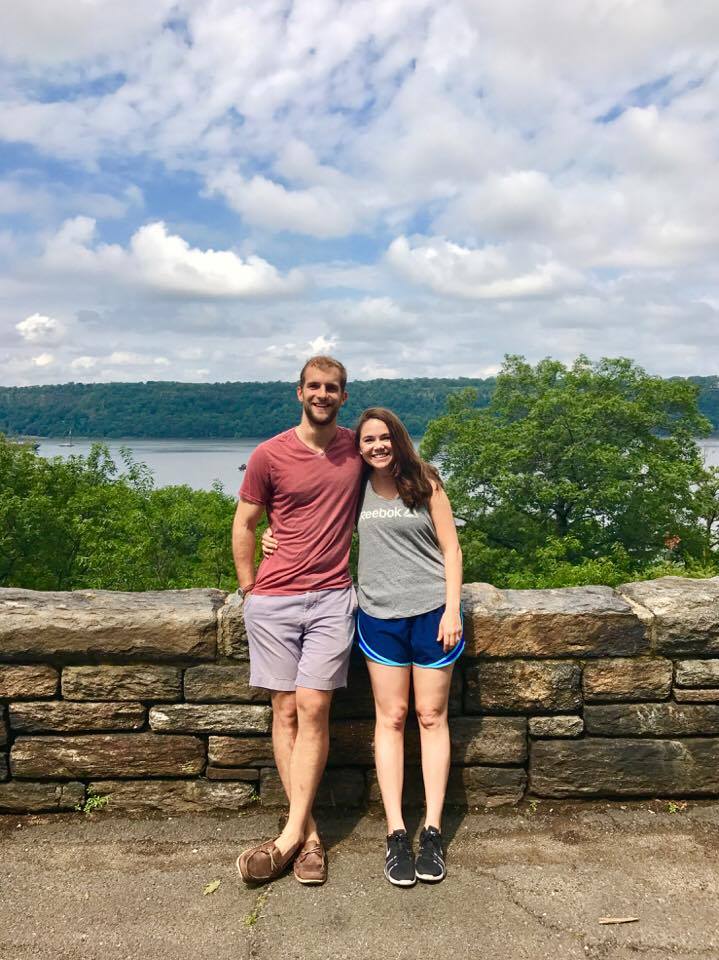 When we got home, I snacked on leftover cheese + crackers and salad from the night before and then took a power nap.
Around 5 we headed to our friends house to babysit their 2 year old Archie while they had a date night. Kids grow up so fast. I remember when Renee told me she was pregnant and now they have this adorable little human with so much personality.
We played outside, tried to teach him how to stop on his scooter (we weren't that successful…) and walked around the West Village. He's the coolest and cutest kid.
After they got home from dinner we headed to meet our friends Hannah Jane and her boyfriend Brandon for ice cream at Van Leeuwans around the corner. Nick and I went with cookies and cream caramel swirl and choc chip cookie dough in a waffle cone to share. These cones are what summer is made of – and they are easily becoming a Saturday night thing. I love it.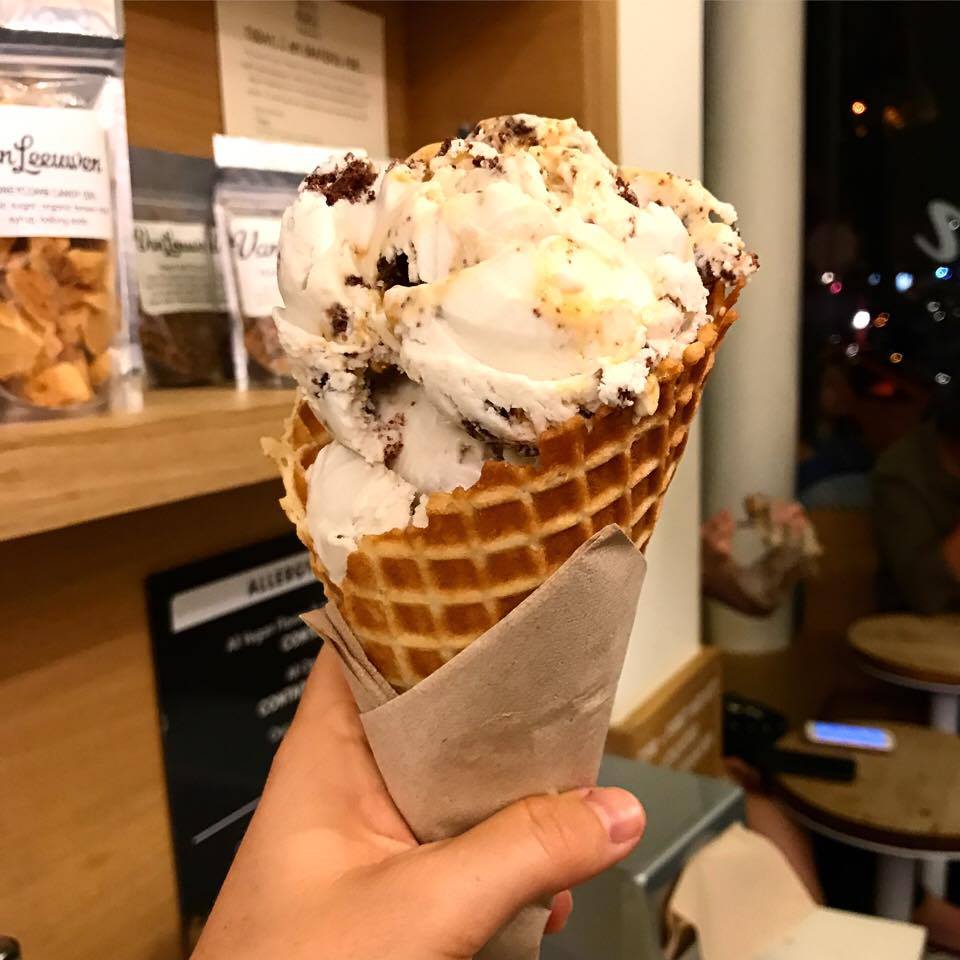 We hung out with them for a couple hours before biking back home. It was a restful Saturday where my mind felt completely detached from work which was super refreshing.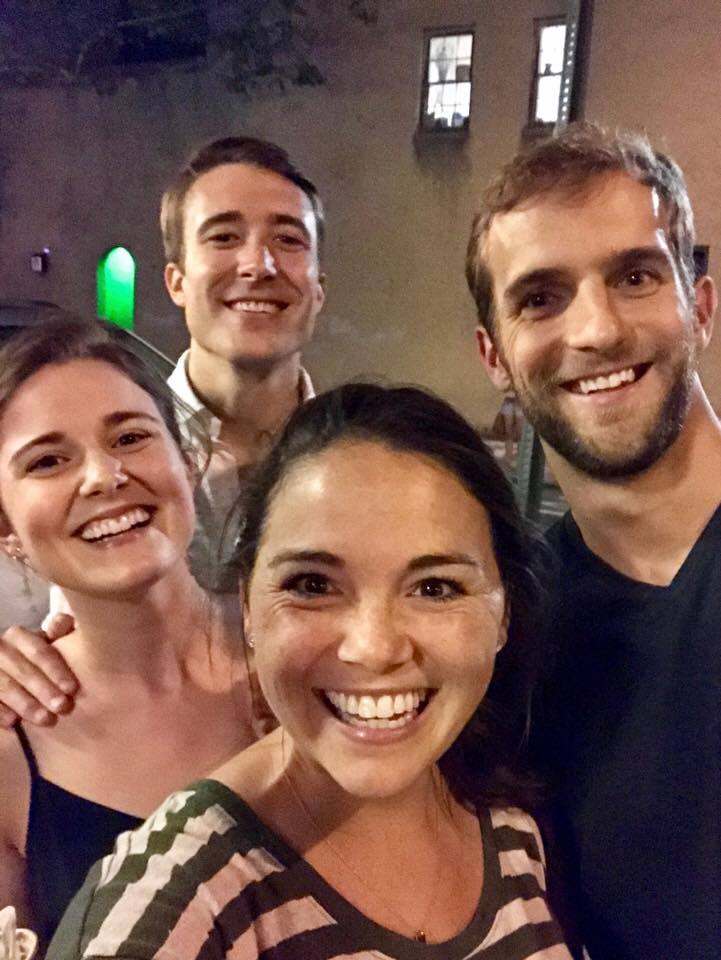 Slept for almost 9 hours Sunday night which was great.
We sabbathed Saturday so Sunday I spent a good bit of the morning working on the blog + business stuff. Writing some posts, getting some freelance stuff done, and reorganizing the business side of things.
I snacked on a banana + pb and then we had a later breakfast. Nick scrambled up eggs with leftover veggies. Along with sourdough toast with butter + jam and pb + banana.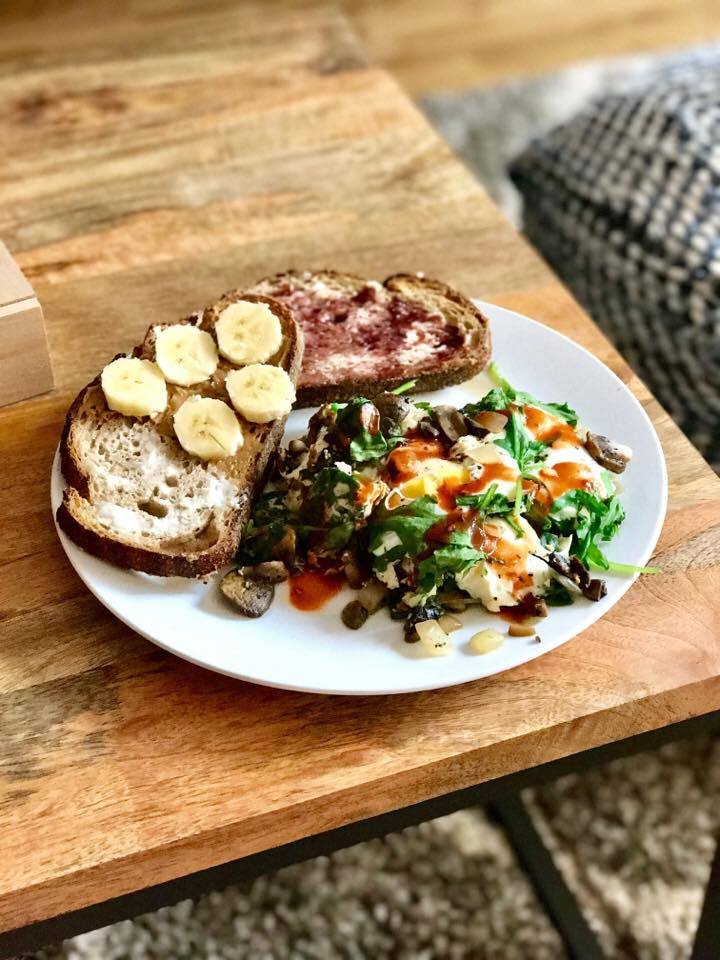 After working for a while I took a break for some movement and jogged without music along the river for a bit.
And then we headed to evening church. We've been through a long transition of finding a new pastor and last night was Nick's (the pastor, not my husband…) first sermon. We're so excited to have a permanent pastor. And the Nye's are from Ohio so they feel familiar being from the midwest. 🙂
After church we headed to a going away party for our pastor leaving. Drank a glass of wine and mingled around with friends and then biked home.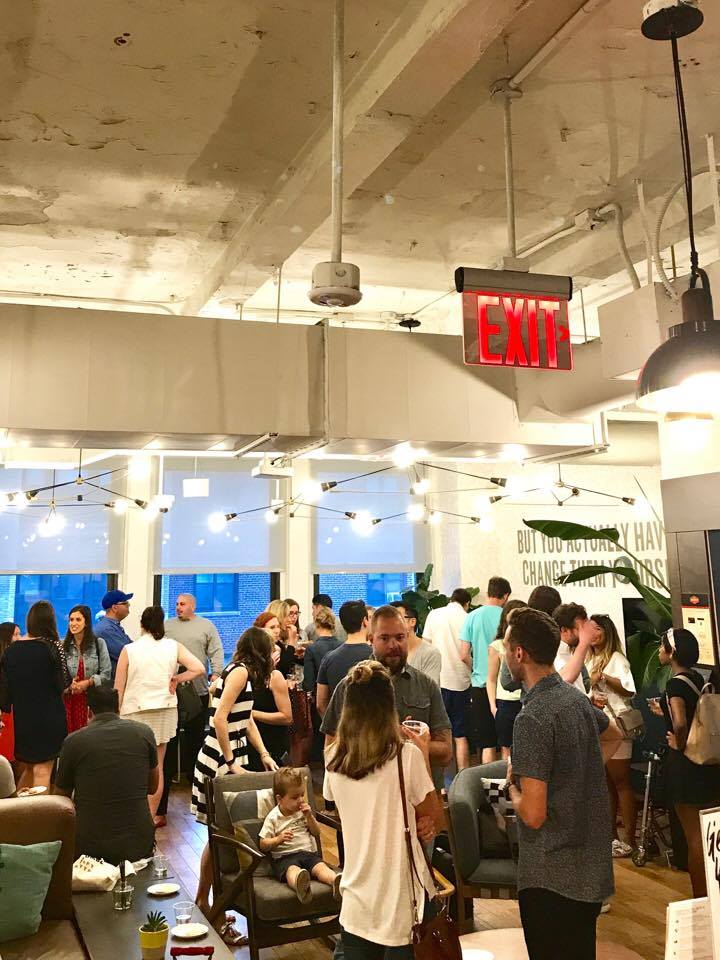 We didn't plan for dinner and my momma comes tomorrow and wants to cook for us so we pulled random leftover things out of the fridge from Friday for dinner.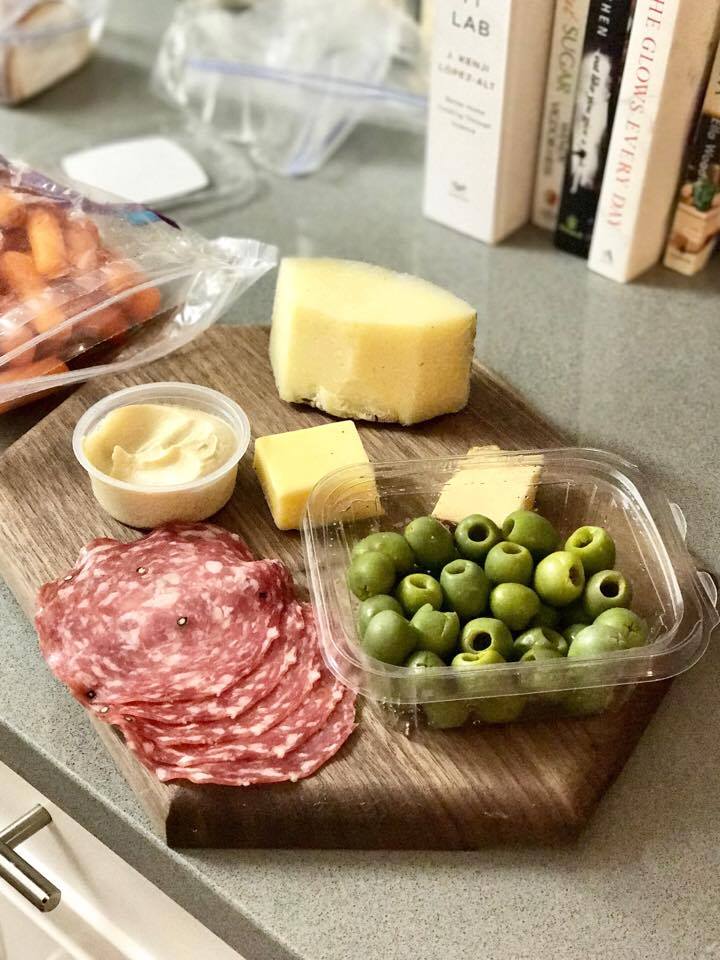 I threw together leftover peppers, one chicken sausage and the rest of the potatoes in a pan with olive oil and we ate that on a bed of arugula along with some popcorn. Completely random…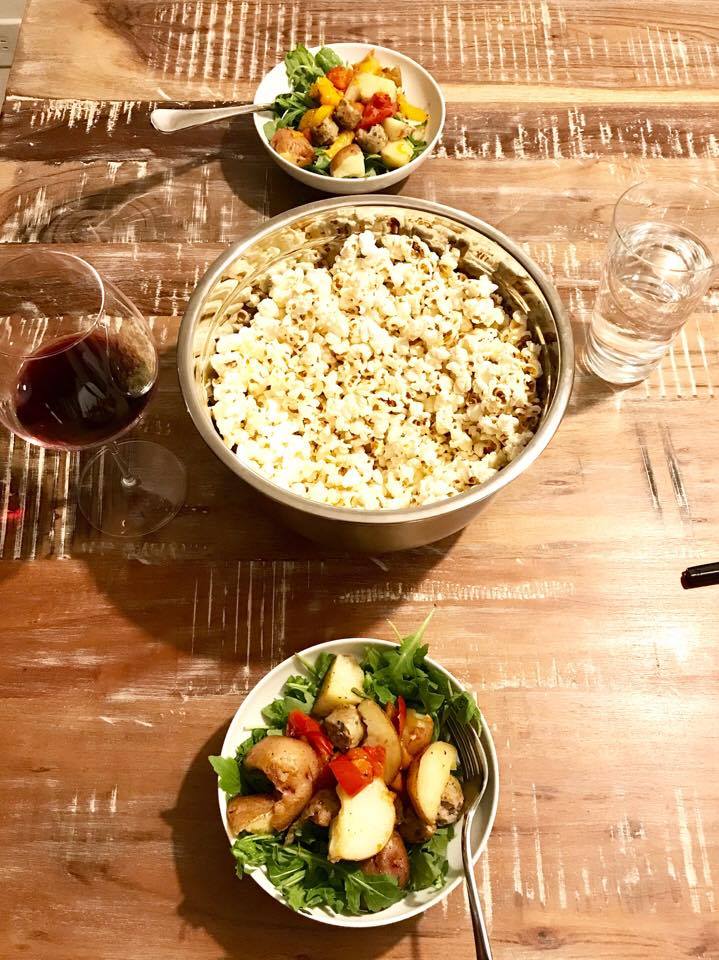 Hope your weekend was restful and fun too – share your favorite part in the comments!