Another summer weekend in the books! Also…HOW is it almost the end of July?
Anwayyyz. Friday night Nick and I did a wine + cheese tasting on a boat that cruised around Manhattan. I bought the tickets for Nick's birthday back in June. The tastings revolved around Greece… meaning it's the closest thing I'm getting to Greece in this moment. It was pretty great.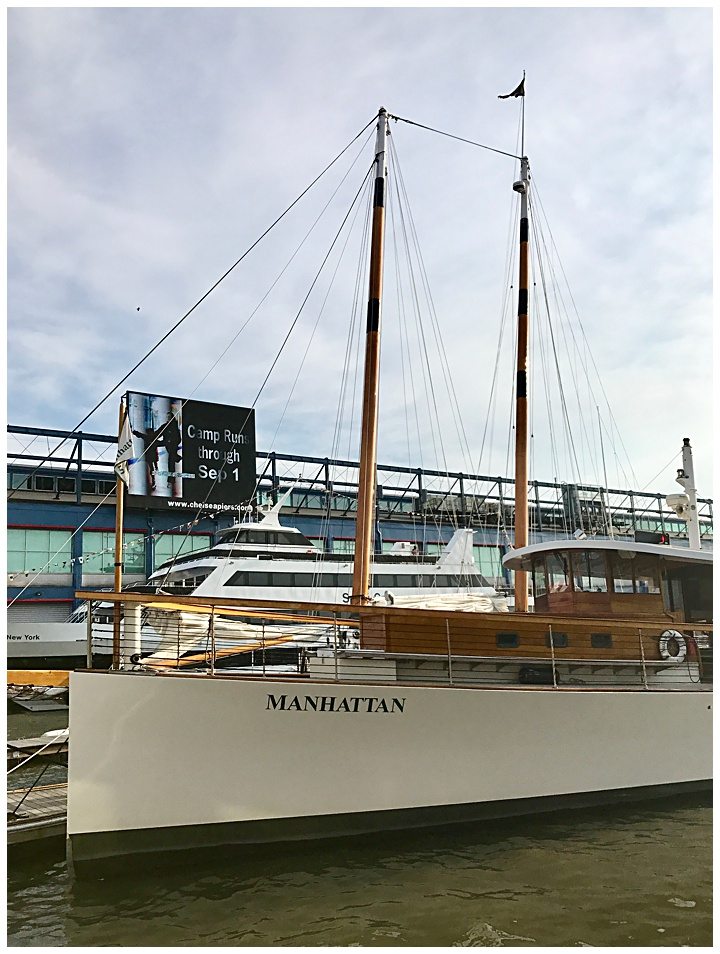 The black walnuts below were sweet. Paired with the sharp bite of this cheese (that I forget the name of….) it was PERFECTION.
My favorite pairing though was this herbal, savory white wine with a salty feta that was mixed with olive oil and oregano. It was so unique and surprisingly fabulous.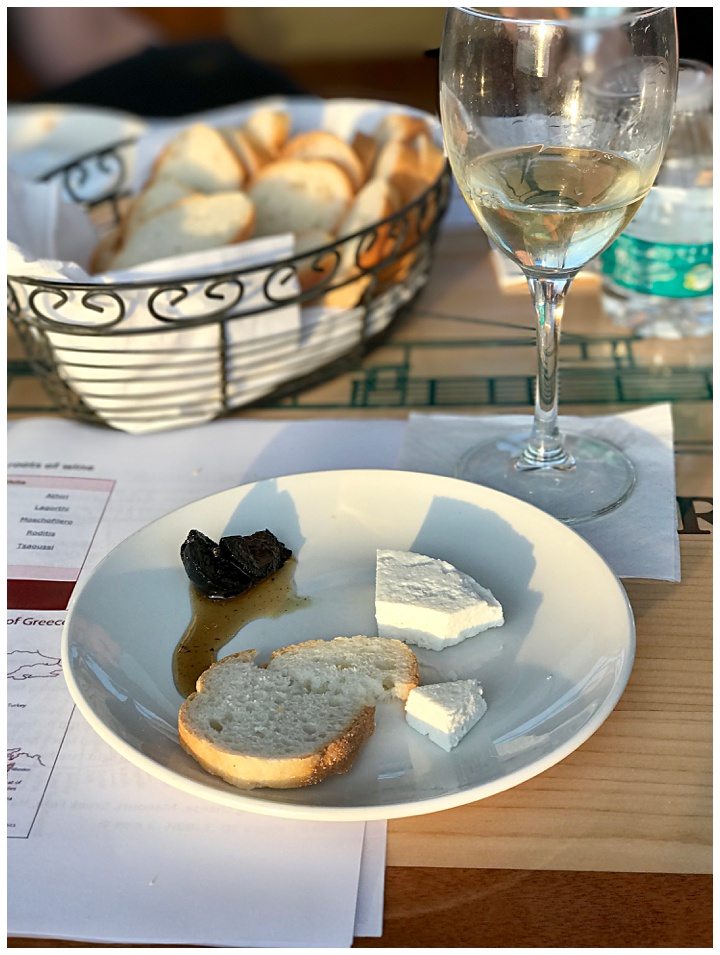 The trip included five wine tastings paired with five cheese tastings and stunning views of New York. It was so peaceful to be out of the craziness of the city and appreciate the beauty of the skyline and the Statue of Liberty.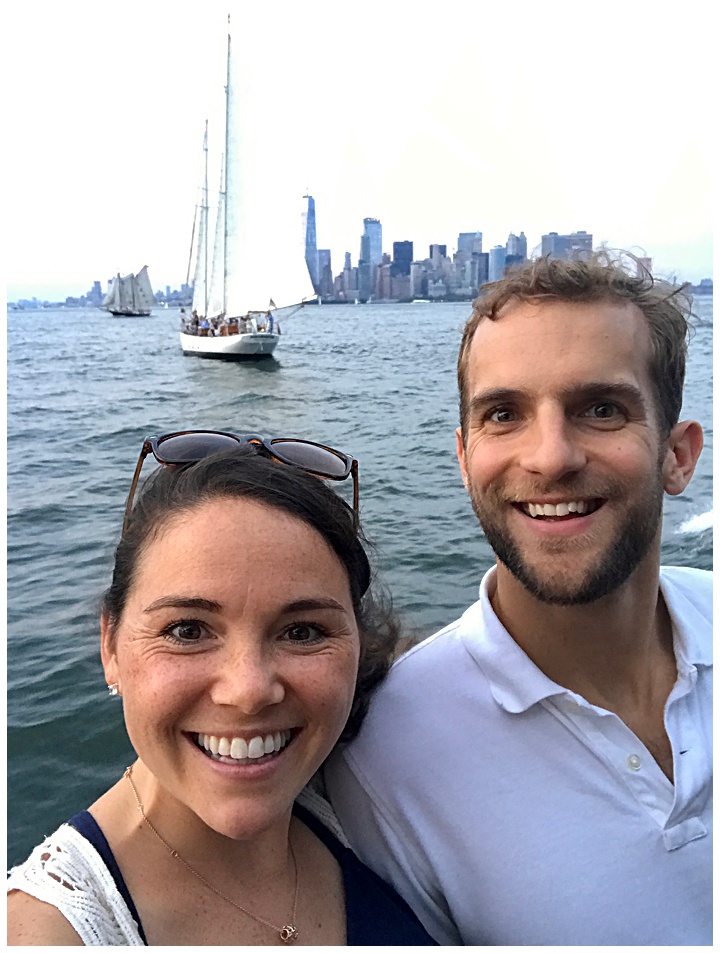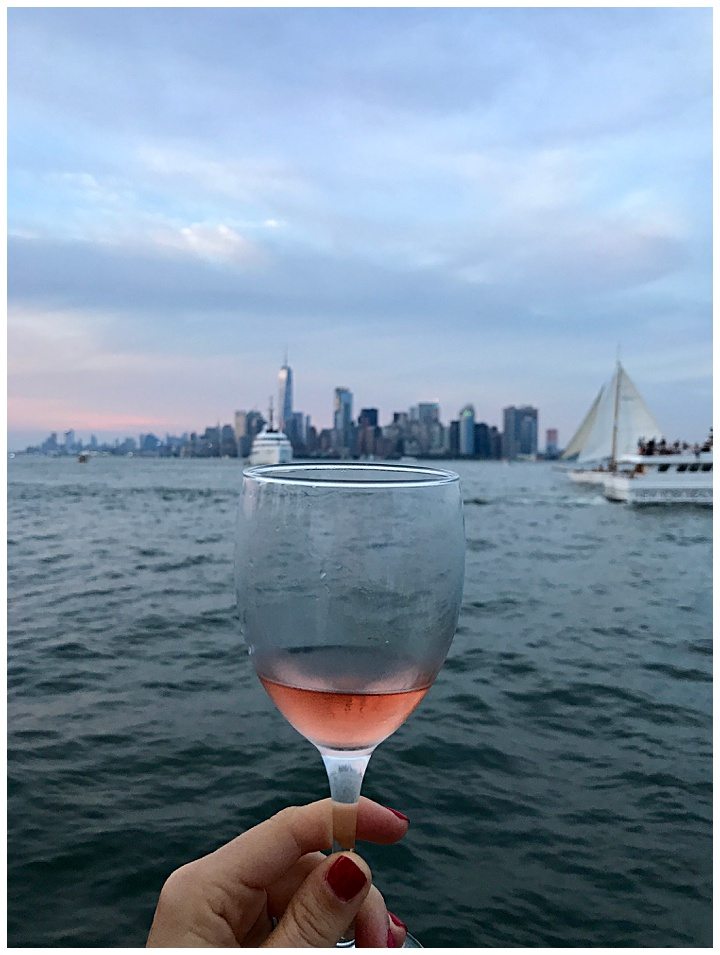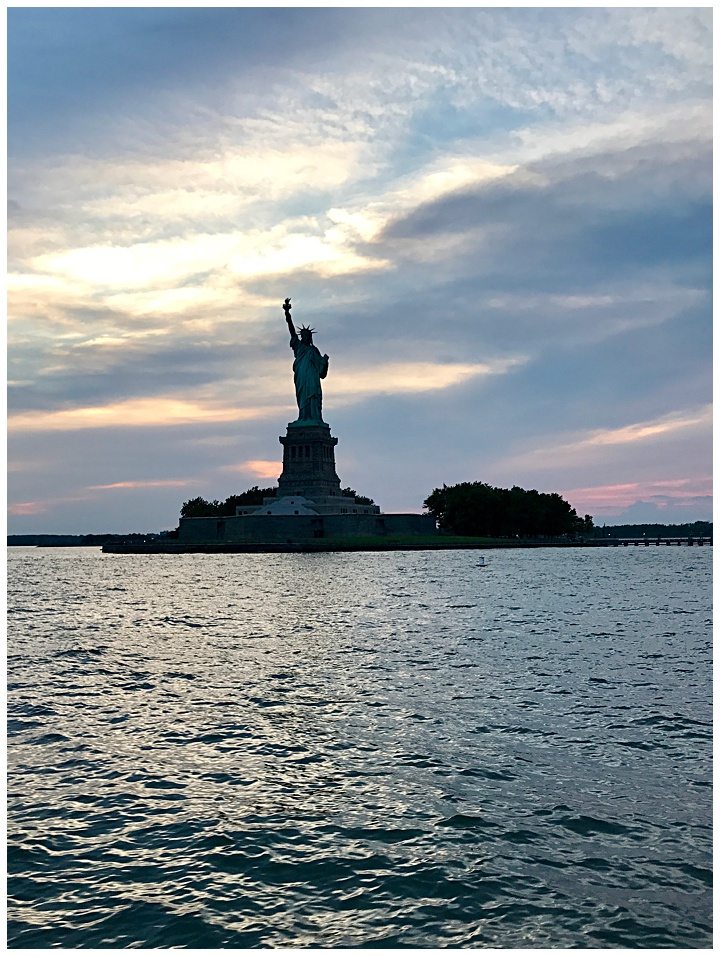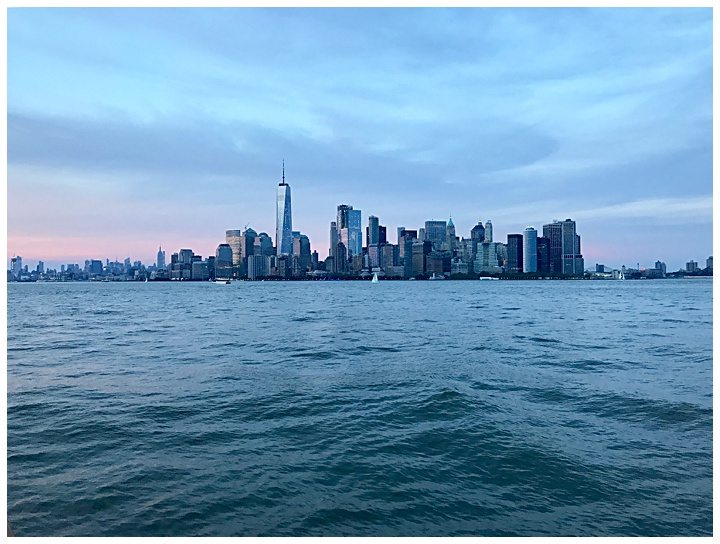 They only allow about 20 people on the boat at once so it was nice that it wasn't crazy overcrowded. Definitely recommend Manhattan Yacht cruises if you're in the city and want to do something non touristy!
We ordered Bareburger from Seamless on our way home and it was ready to pick up by the time we got back downtown to our apartment. Nick made some margaritas and we went to town on this meal. I was starving since it was 9pm by the time we got off the boat. I usually get my burger wrapped in a steamed collard, not because buns are "bad" but so 1) I have more room for sp fries and 2) buns (ha) just don't do it for me at all, they're just meh in my mind. Give me a bagel or toast all day, buns….not so much.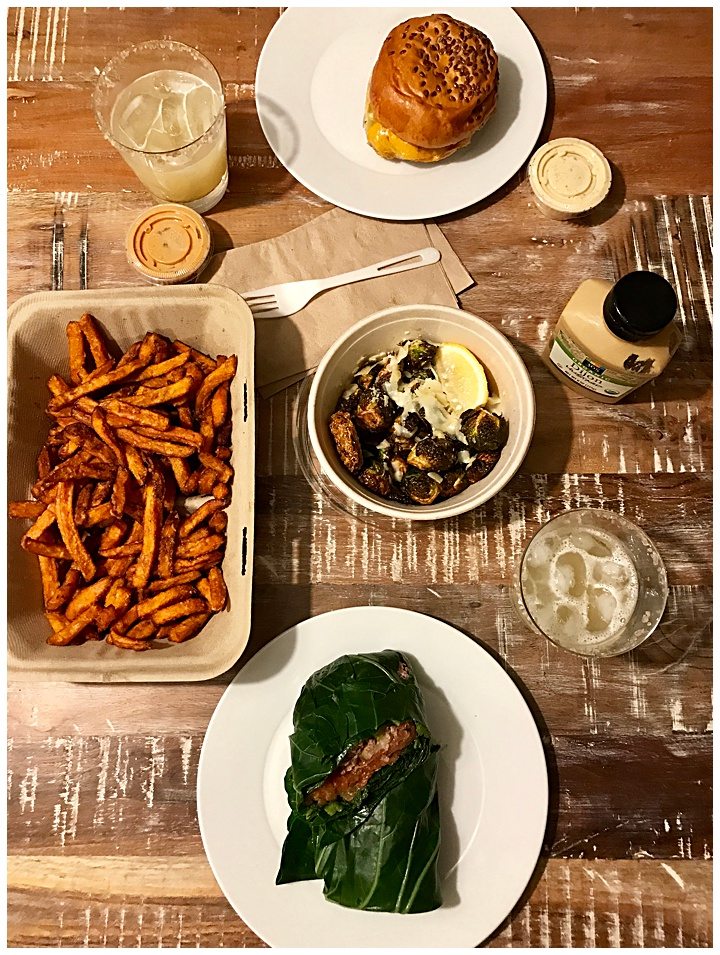 The next morning Nick left for a bachelor party on Fire Island and I had the whole day wide open. I didn't make any plans with girlfriends during the day because when I have a day to spend by myself I try to keep it that way. I tend to want to fill up time with social things, but I want to always know how to spend time with myself.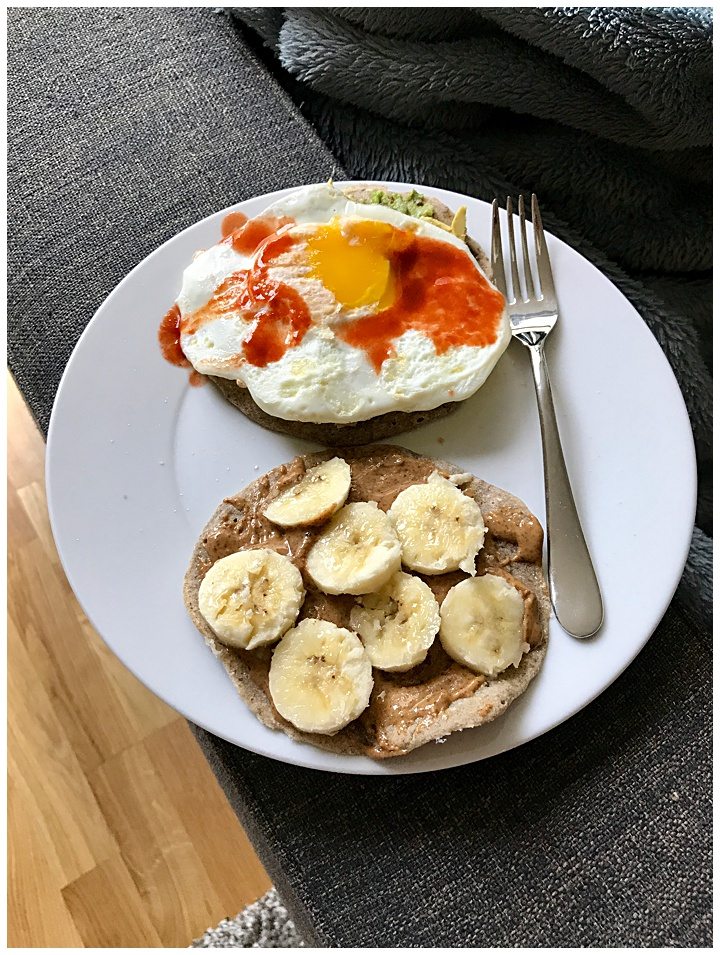 So I spent the morning doing some blog work and eating breakfast. Egg + avocado flatbread plus pb and banana flatbread plus coffee. I also drank a green smoothie mid morning.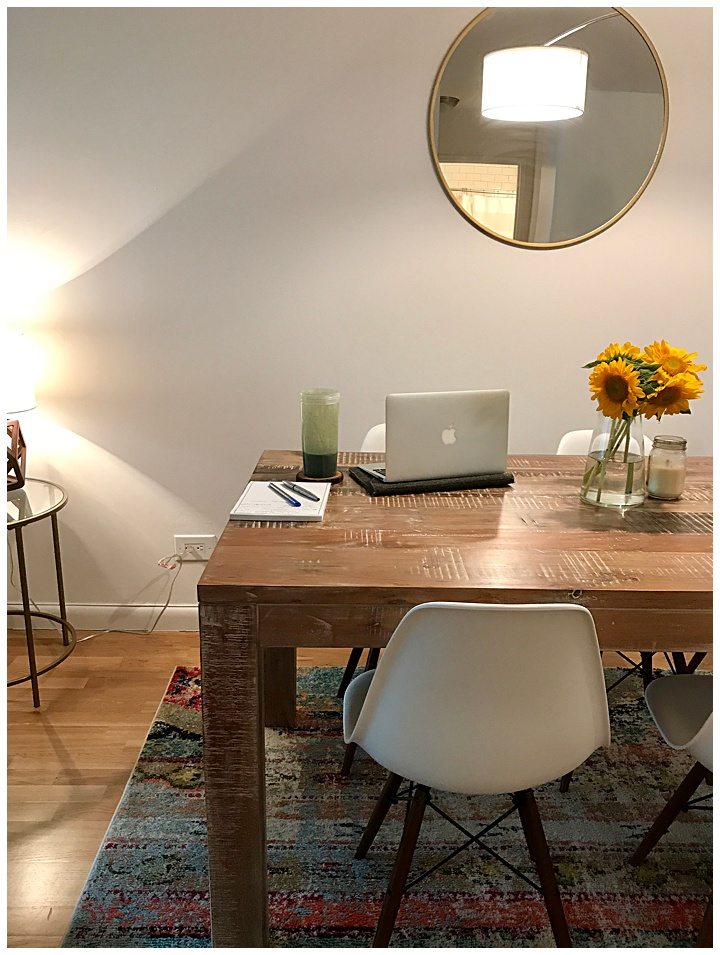 And then I jogged ups to TJs to grab some groceries. Plus I haven't been to TJs in like five months since we don't have one near us and I reallyyy wanted to stroll around and see what new products they had. Anyone else actually enjoy doing that when the stores aren't crowded? Maybe just me…
Also my knees have been hurting (despite not running that much at all lately, so that's annoying) so I've taken the past three weeks completely off running and instead done my PT exercises, iced and foam rolled like a maniac and on Saturday I was able to run slowly for 30 minutes pain FREEEE.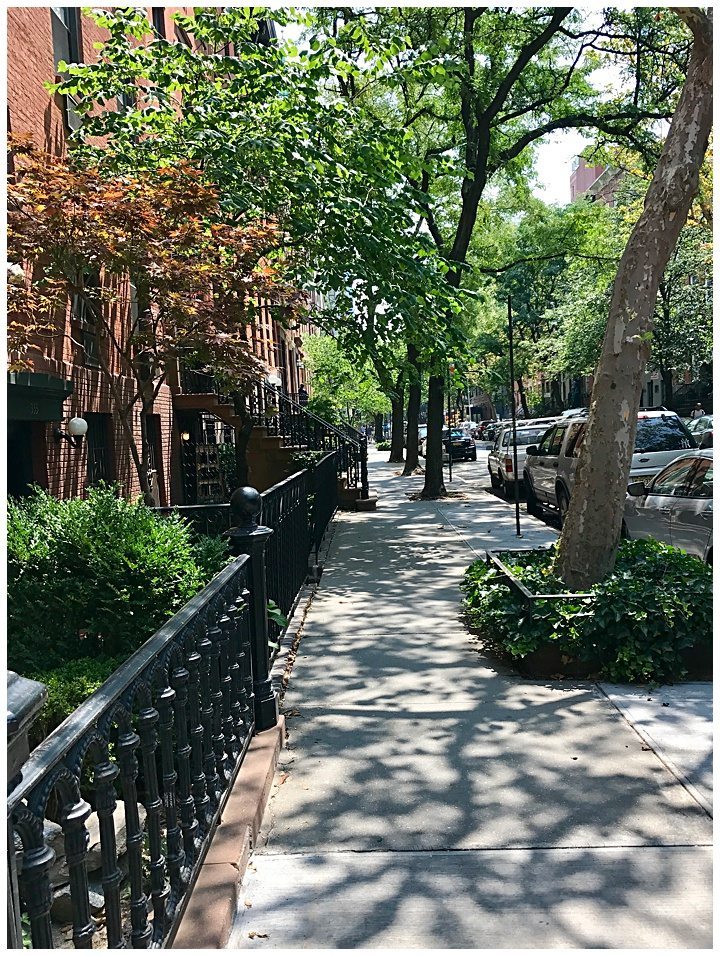 The goods. Including cheese and snacks for Saturday night and fresh flowers because they are happy and $4. Super jazzed about the "everything but the bagel" seasoning.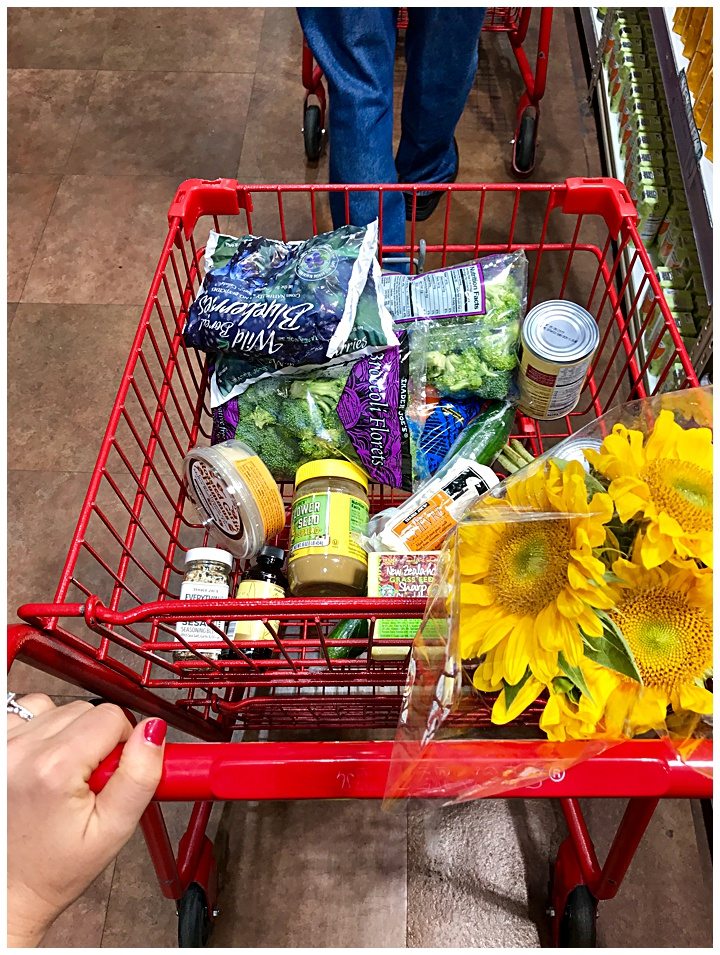 I biked home (don't worry the bag was very snug) and chatted with my friend Kelli.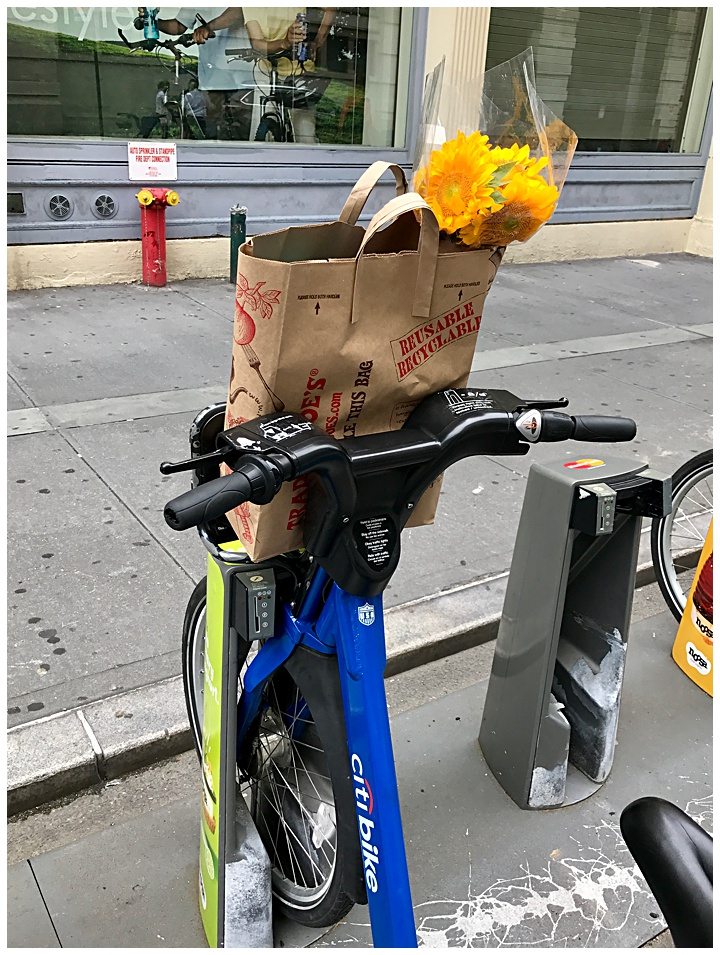 And then made a huge salad because that's all I was craving. This was leftover kale massaged in olive oil and sea salt topped with leftover rotisserie chicken, avocado and cherry tomatoes along with the last of a bag of buffalo ranch popchips.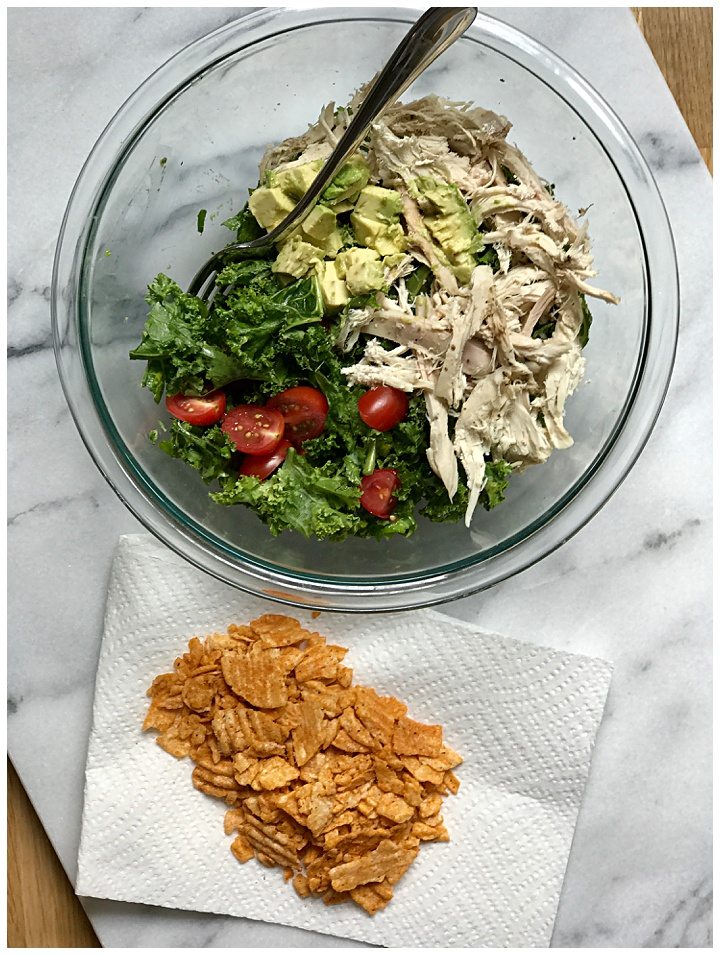 A couple of my good girlfriends came over Saturday evening and we drank wine, ate cheese and sat at on our terrace. When it started to rain we came inside and ordered take out. It was one of those relaxed nights that's full laughs and really good, easy conversation. The best.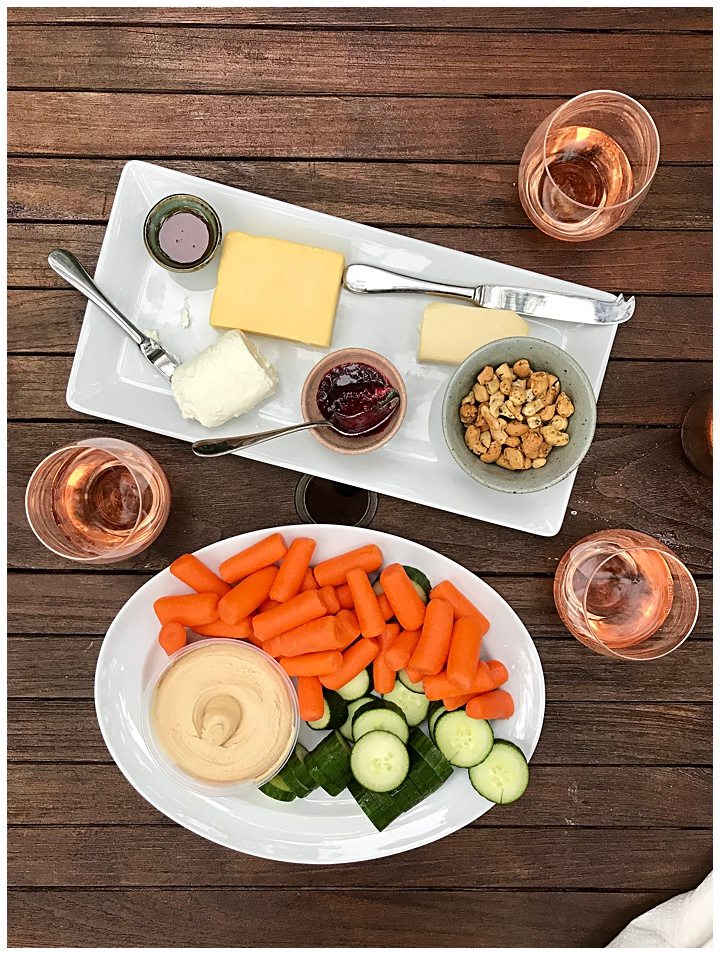 We split a couple orders of enchiladas plus guac, rice and beans and fried plantains (that were amazing!) from El Vez.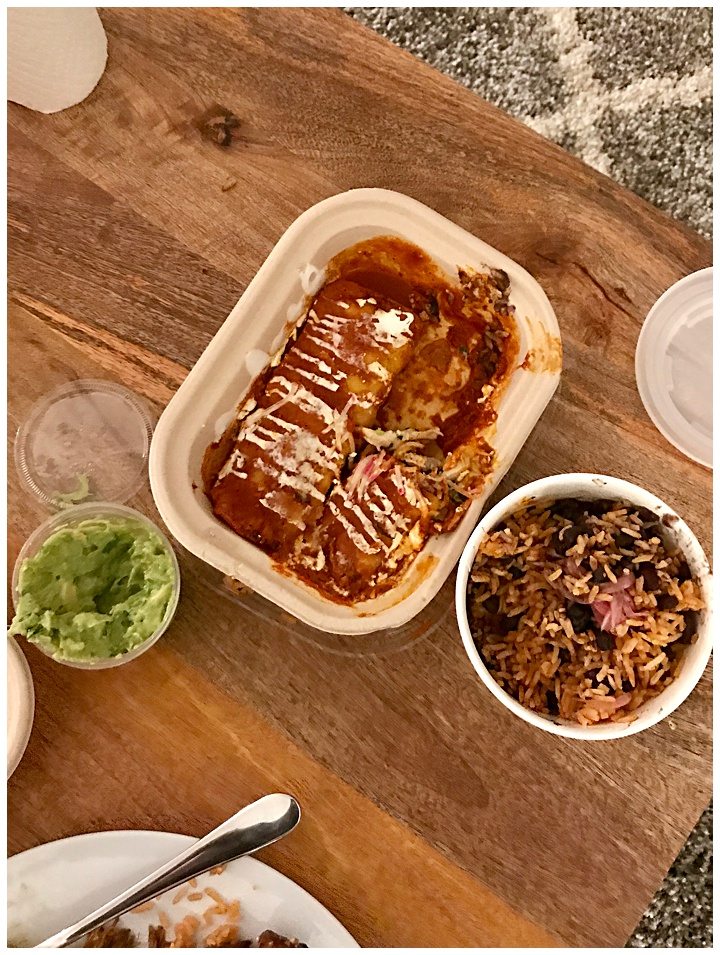 I got into bed at 11pm with plans of waking up around 7:30 so I could do a few things before going to morning church. Wellll I didn't hear my alarm and slept till 9 (guess I needed those 10 hours) and by the time I woke up I was crunched for time. My sister in law called while I was eating breakfast and we were in deep conversation before I realized I was going to be late to church.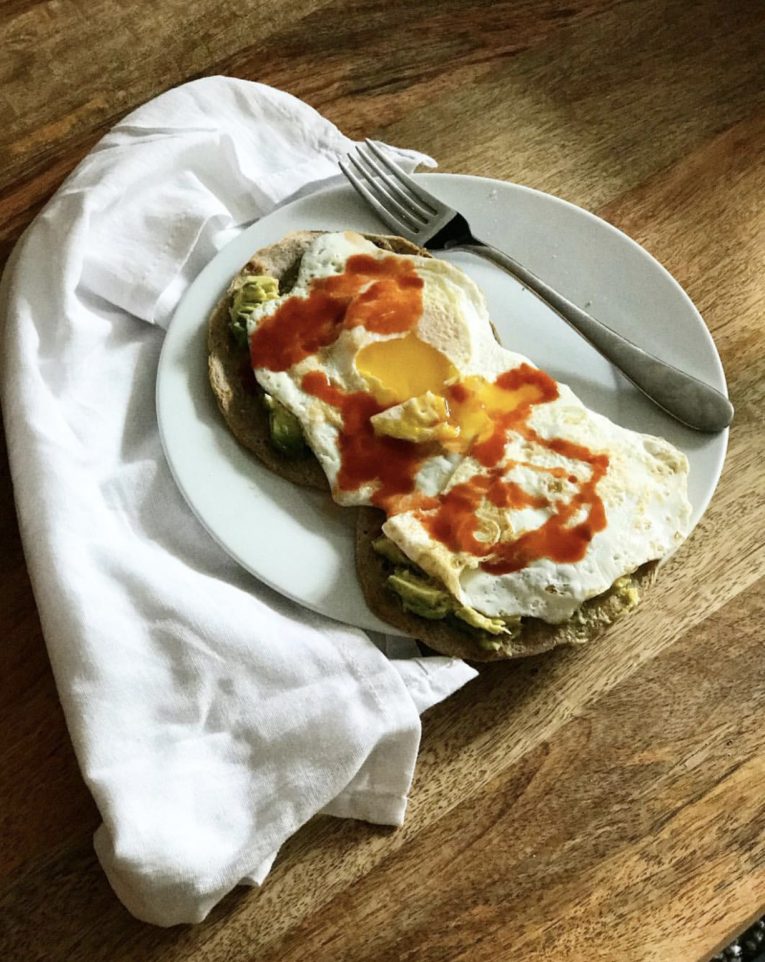 So I stayed in my pjs and baked banana bread instead and it ended up being restful and just what I needed Sunday morning to be.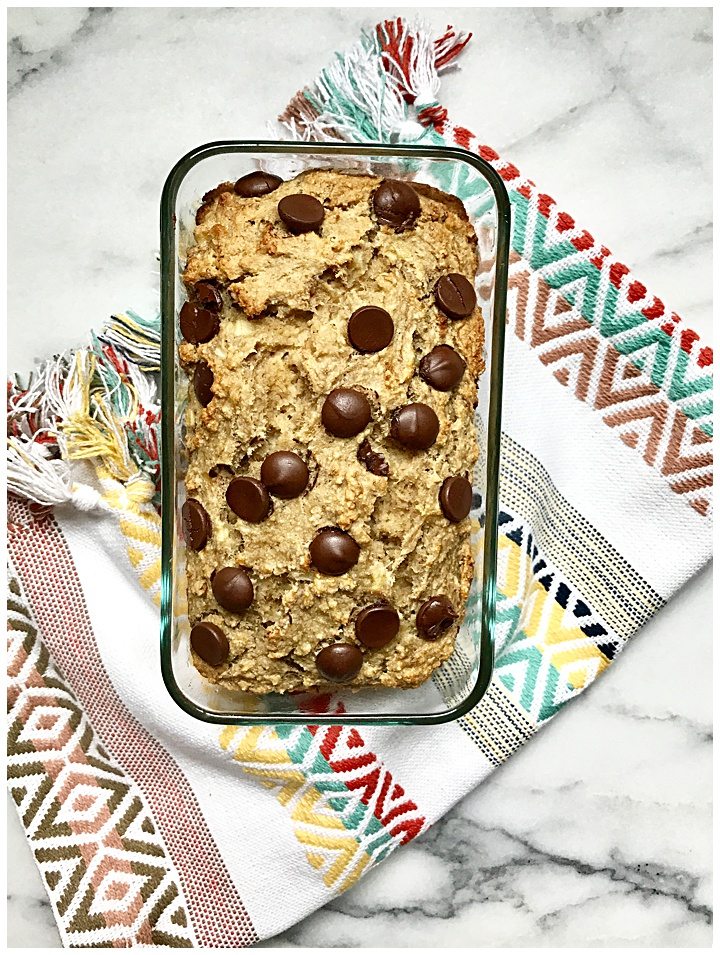 I ate a slice of banana bread and then did a 30 minute Barre3 online class (which I love love love btw) and when Nick got home in the afternoon we strolled around Battery Park before grabbing a late lunch at Chopt.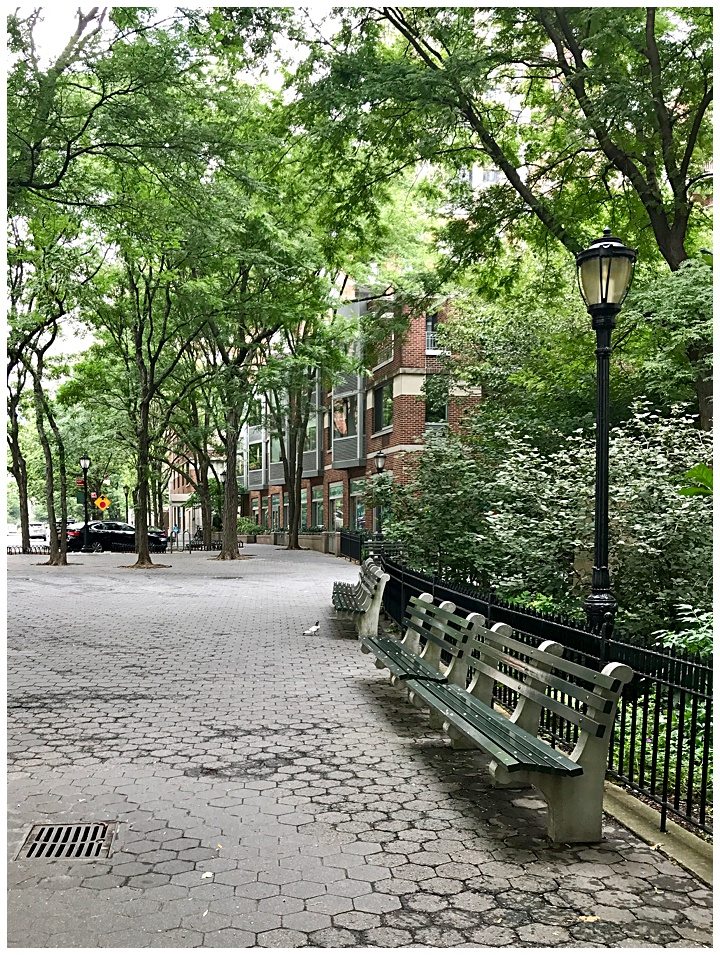 I got the mediterranean falafel salad that had local feta, pita chips and a yogurt cucumber dressing (super good) and we brought it home to eat while watching a lot of HGTV. I wrote this post, talked to my brother and spent the afternoon laying around and doing some brainstorming about the blog + business. It was rainy/cloudy outside which made being inside cozy. Love that.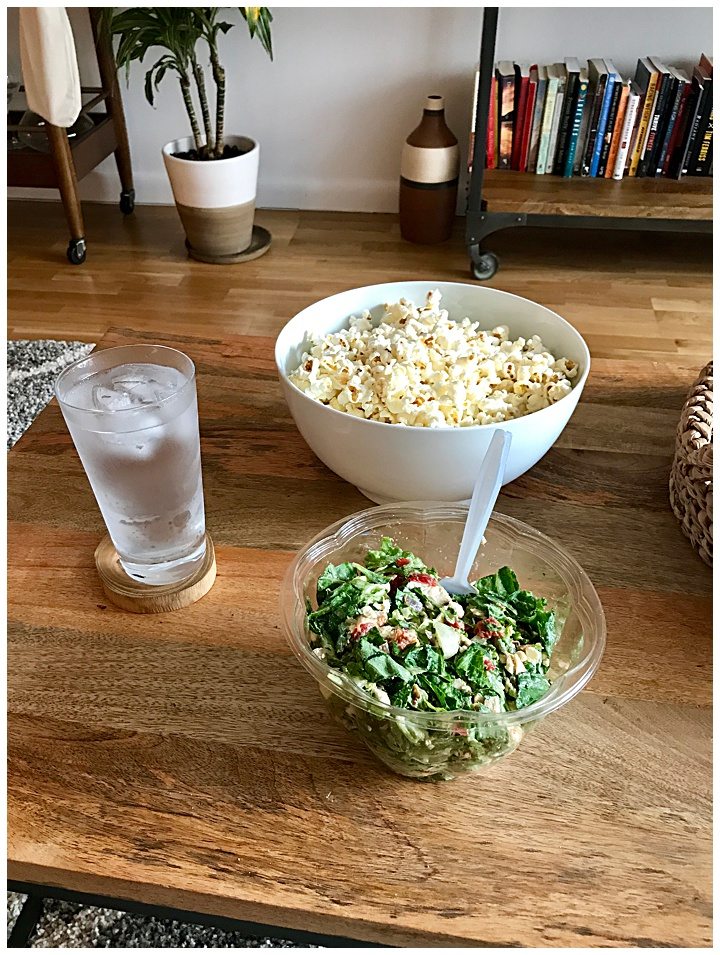 We made turkey burgers + broccoli and kale + leftover potato +  jambalaya steel cut oats using this Grainful mix for dinner. Never did I think to make steel cut oats savory but it was good! Kind of like the texture of barley.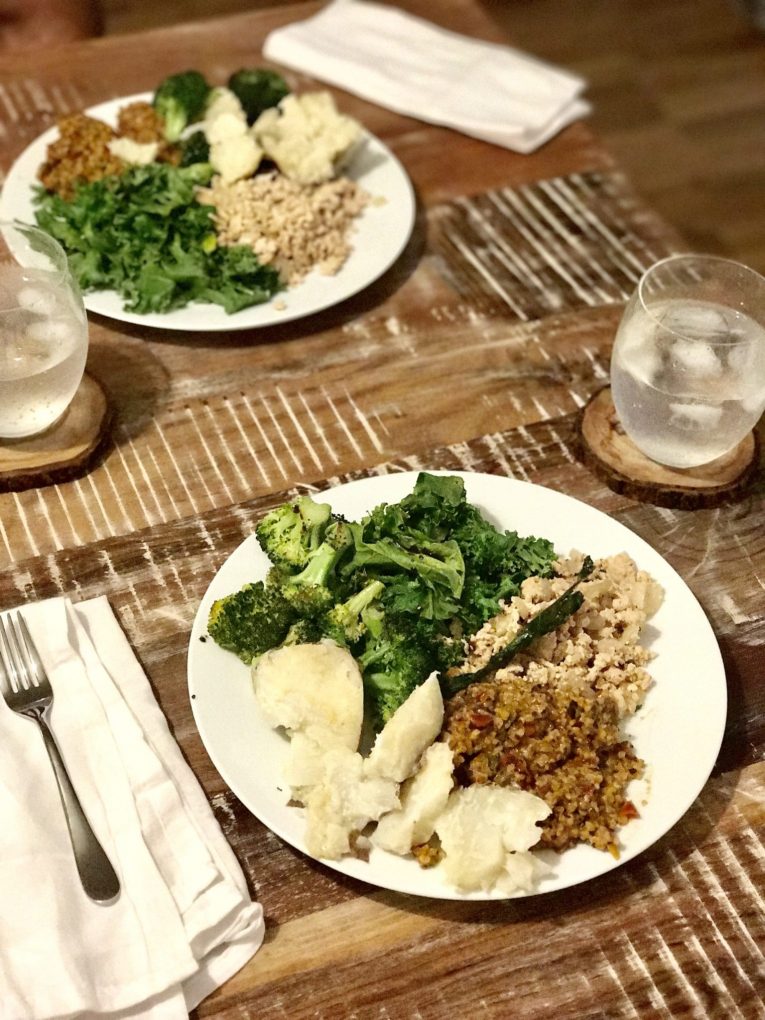 Sunday wrapped up with an evening stroll, a little Netflix, peanut butter and chocolate ice cream and an early bedtime.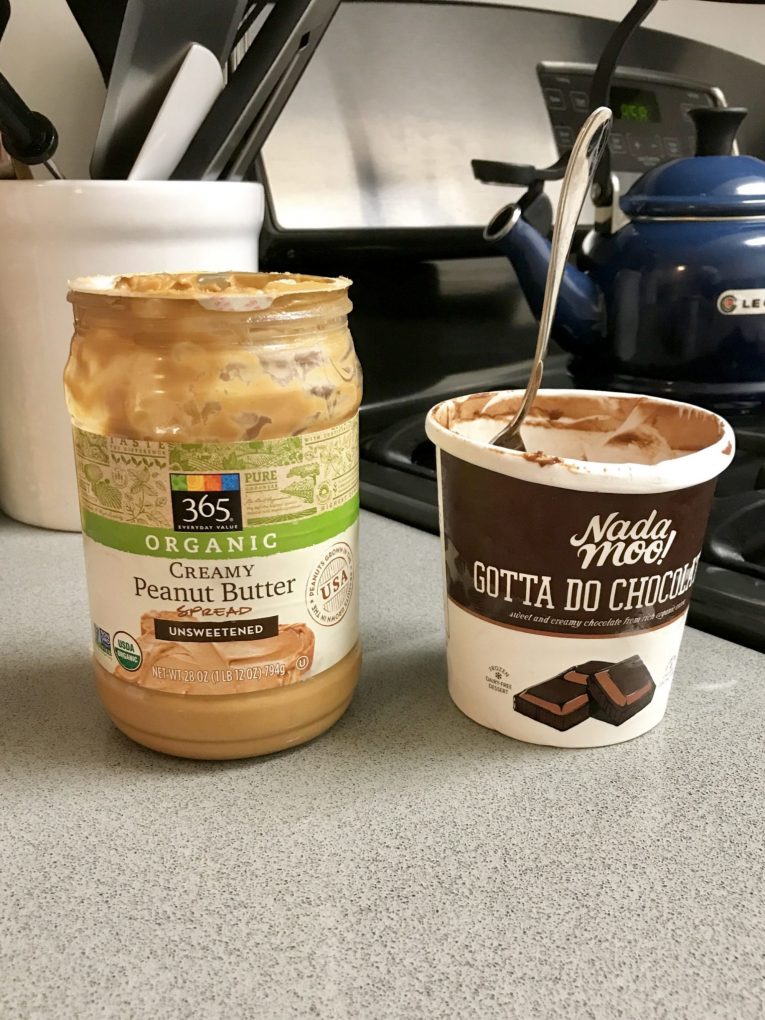 How was your weekend? Share the most restful part below in the comments!