This weekend started with dinner + drinks on our friends rooftop Friday night. A rooftop sounds fancy, but almost all bigger apartment buildings downtown have a rooftop. Regardless though, it is a nice perk that I'm not made about!
We picked up fajitas from Mole, which is quickly becoming our favorite mexican take out, and hung out on Brent and Alex's roof chatting and enjoy the cool and breezy summer night.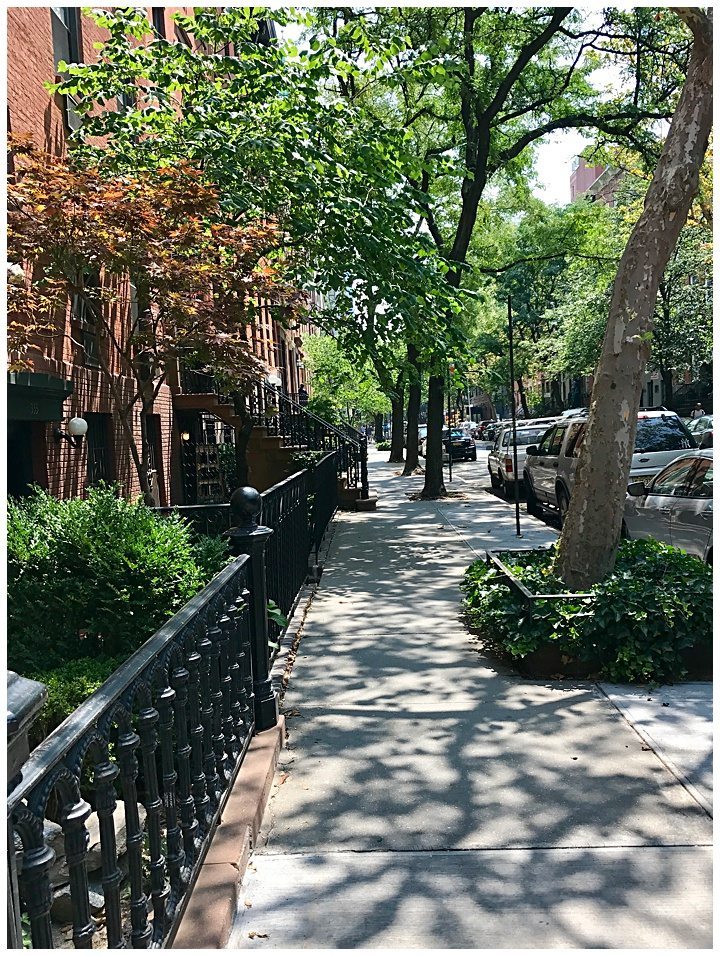 Saturday morning I woke up, drank coffee, ate banana and pb toast and did some blog work. I had a new client session at 9:30am before heading out on a run. I know you're probably sick of hearing me talk about the weather but we're in that sweet spot where it's not too hot, yet not too cold with almost zero humidity. It feels freaking amazing outside. Like all you want to do is lie in the grass and feel the wind blow.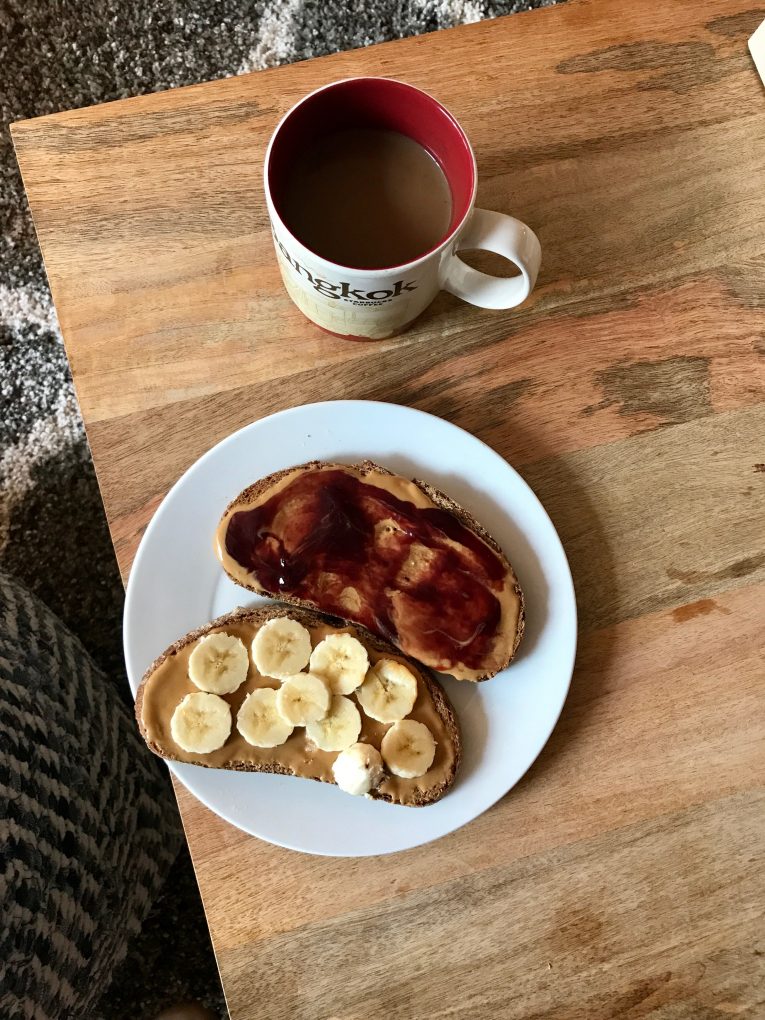 Nick's parents got into town late morning for the weekend. Each year his parents drive out from Illinois to Cape Cod, where his grandma has a cottage. They always stop in New York to pick us up before heading north up to Massachusetts. Since meeting Nick, we've gone the past two years (last year right after Nick proposed) but this year we aren't going since our good friends are getting married in Switzerland next weekend and we'll be flying there Wednesday. The bride is from Switzerland and we're really excited to be able to make it.
Instead of swinging in to pick us up this year, Nick's parents stayed in the city for a night so we could spend time together. It was nice!
We made brunch at our apartment Saturday afternoon. Egg scrambles with tomatoes, spinach, onion, mushrooms, and goat cheese with toast (I never get sick of toast or breakfast, two times in one day means it's a good day)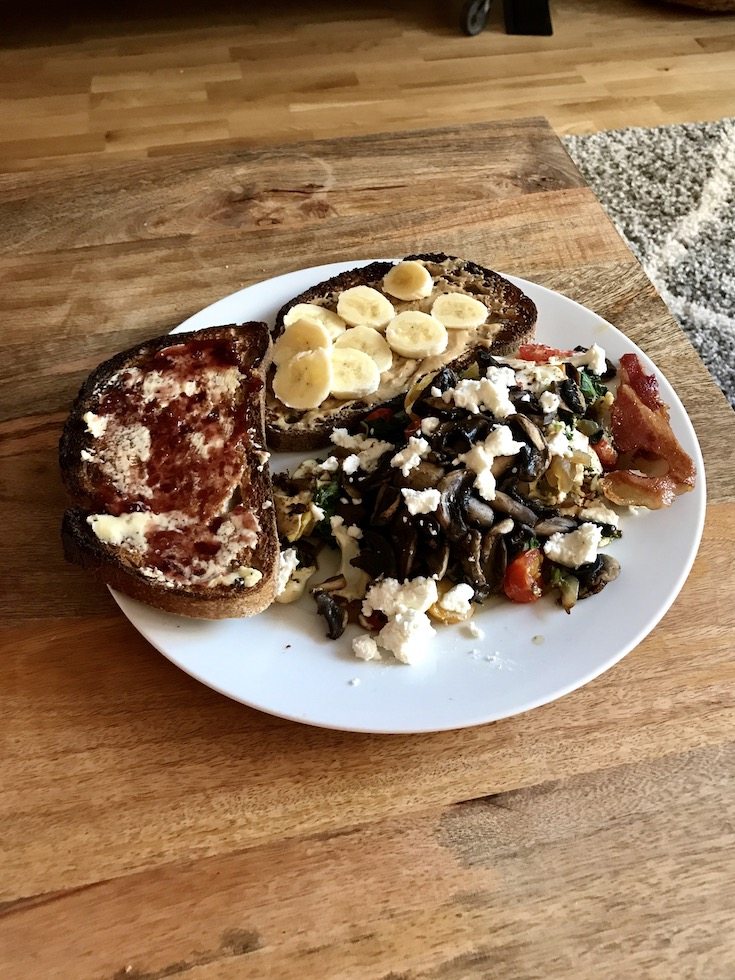 And then we played like tourists and took them out on a ferry to the Statue of Liberty.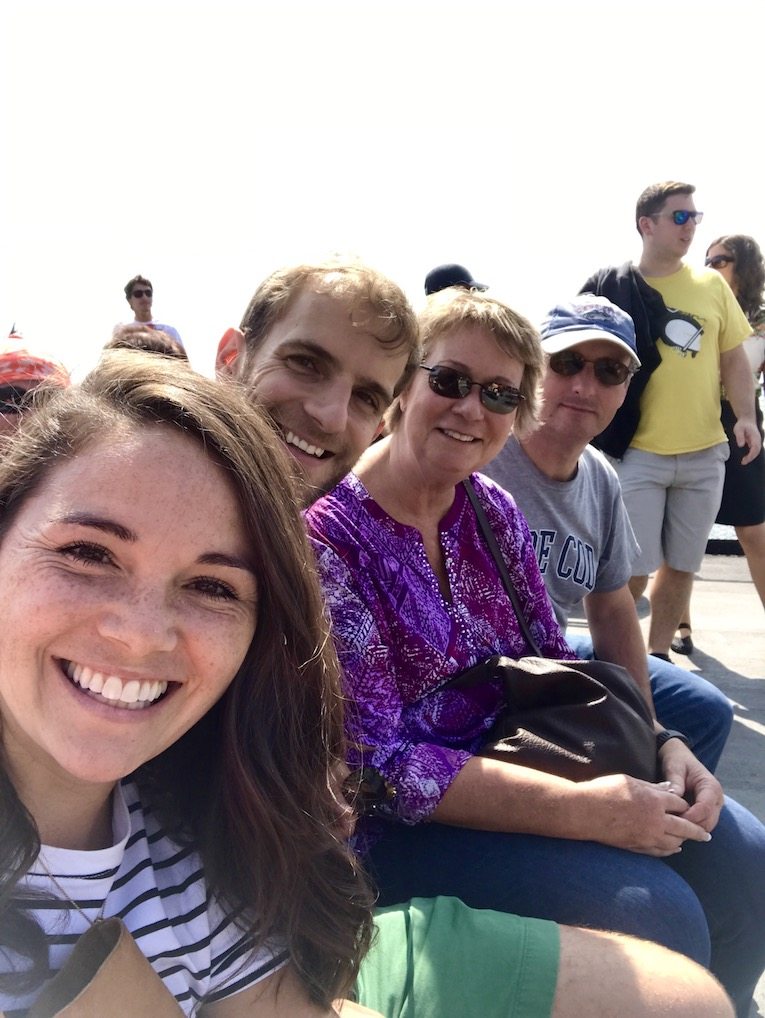 We strolled around the island, sat in the shade soaking up the views and then rode the ferry back home.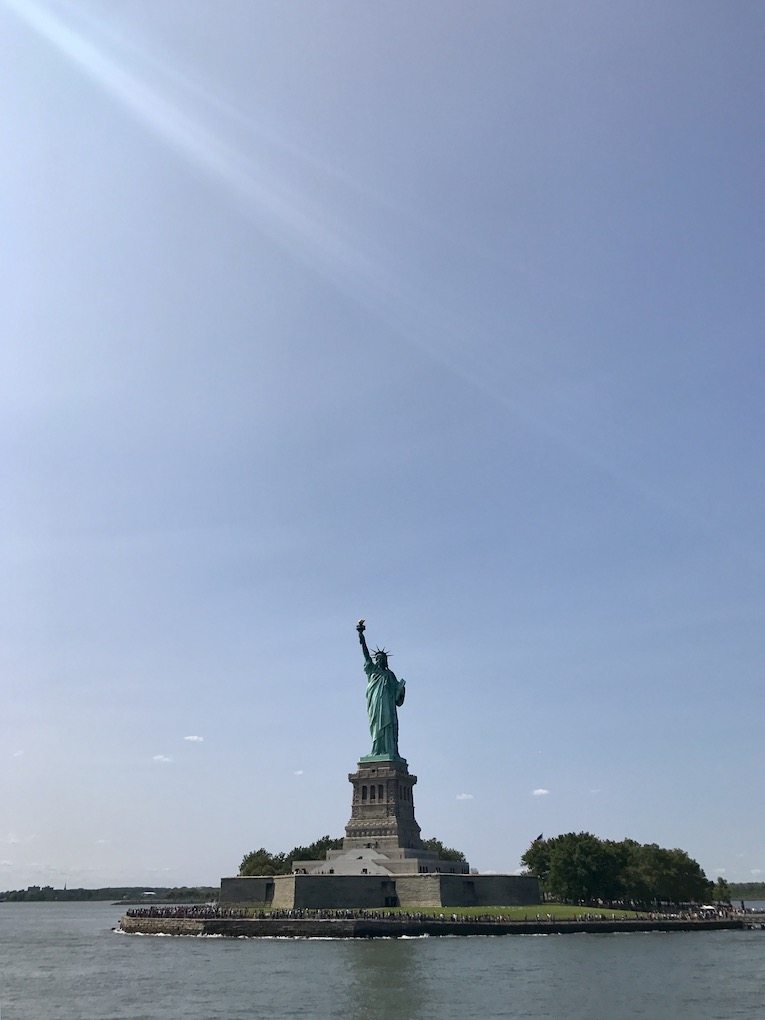 Even though the crowds were thick, it was still a beautiful day to spend out side and I had never actually been to the island. Plus the views of the Manhattan skyline were fab.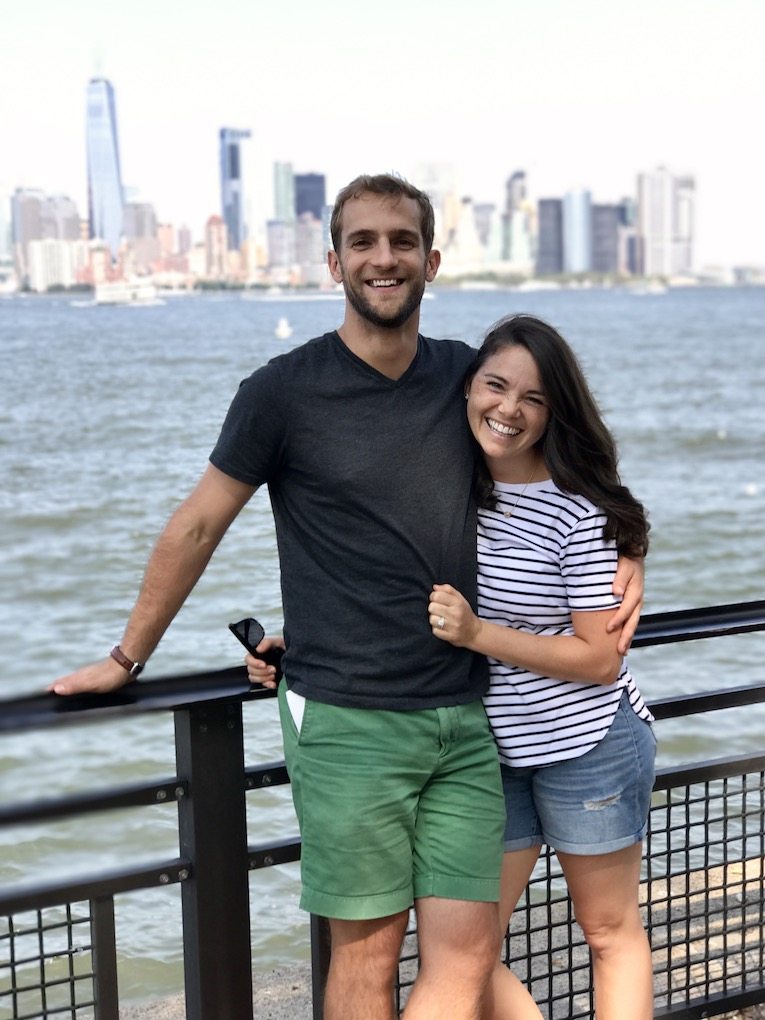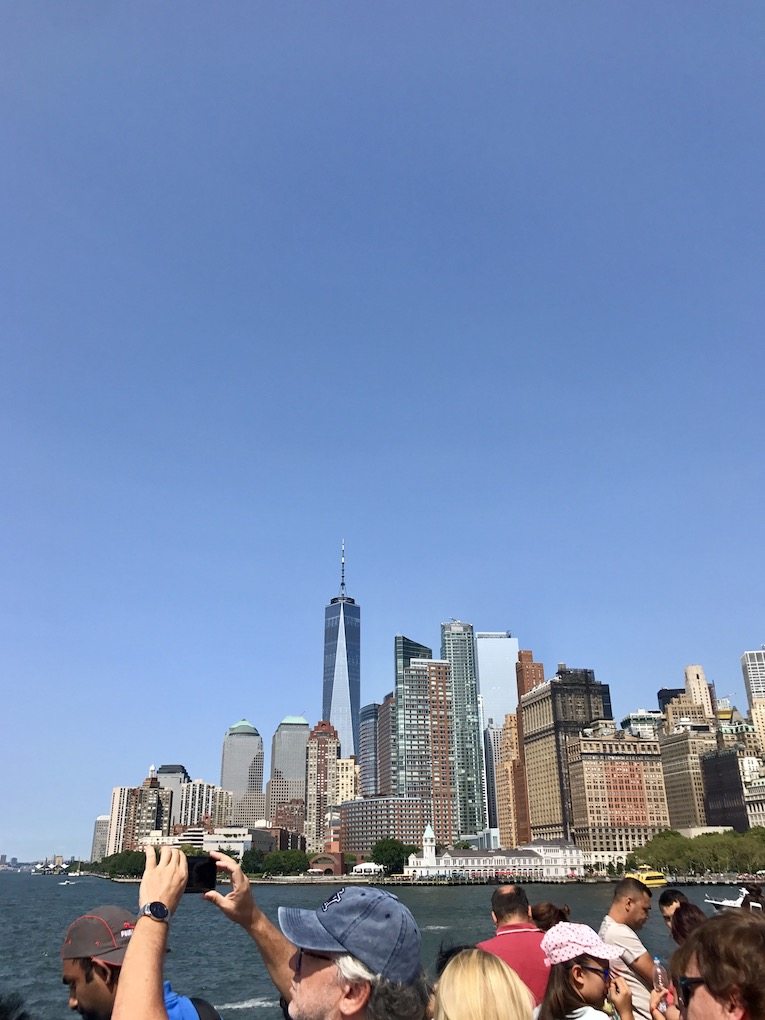 Before dinner we snacked on a cheese board and kombucha. And I took a quick power nap because I felt exhausted.
Then we headed out to Queens for dinner at Nick's cousin's house. They live on this adorable street in a quaint little neighborhood which was restful to stroll around. They were also amazing hosts!
We drank wine, ate super tender adobo chicken with rice and ended the night with homemade key lime pie. THIS PIE. Randy hand squeezed the lime juice and made a gingersnap crust (he said the recipe is from Magnolia Bakery — I think it might be this one?) and it was dreamy. I took zero photos because I was lazy and it felt obnoxious to have my phone out snapping food photos. But i did get this group selfie 🙂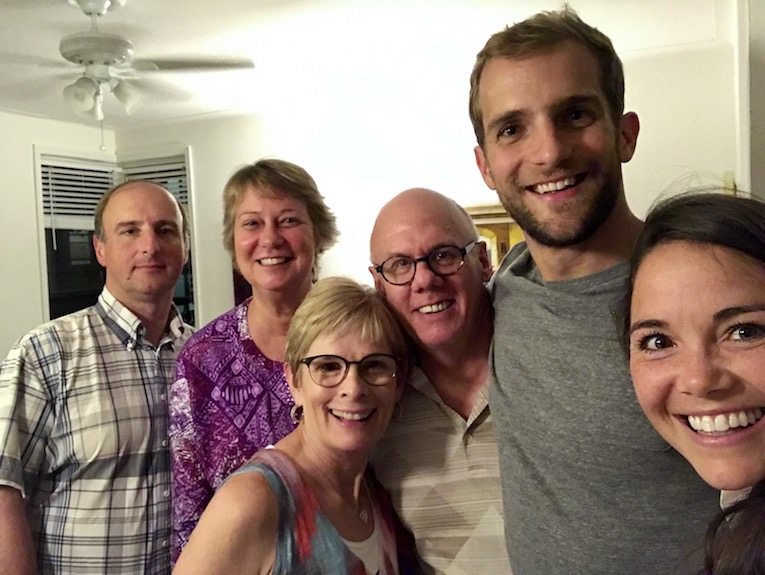 We came home, finished a princess Diana documentary on Netflix and passed out.
Sunday morning started slow with coffee + eggs and toast for breakfast (the same as the day before..) and we laid around and chatted for most of the morning.
And then Nick's siblings (minus Nate) flew in. We were able to spend Sunday with everyone before they packed up the car and drove up to Cape Cod. I wish we lived closer to family a lot of days….maybe some day we will!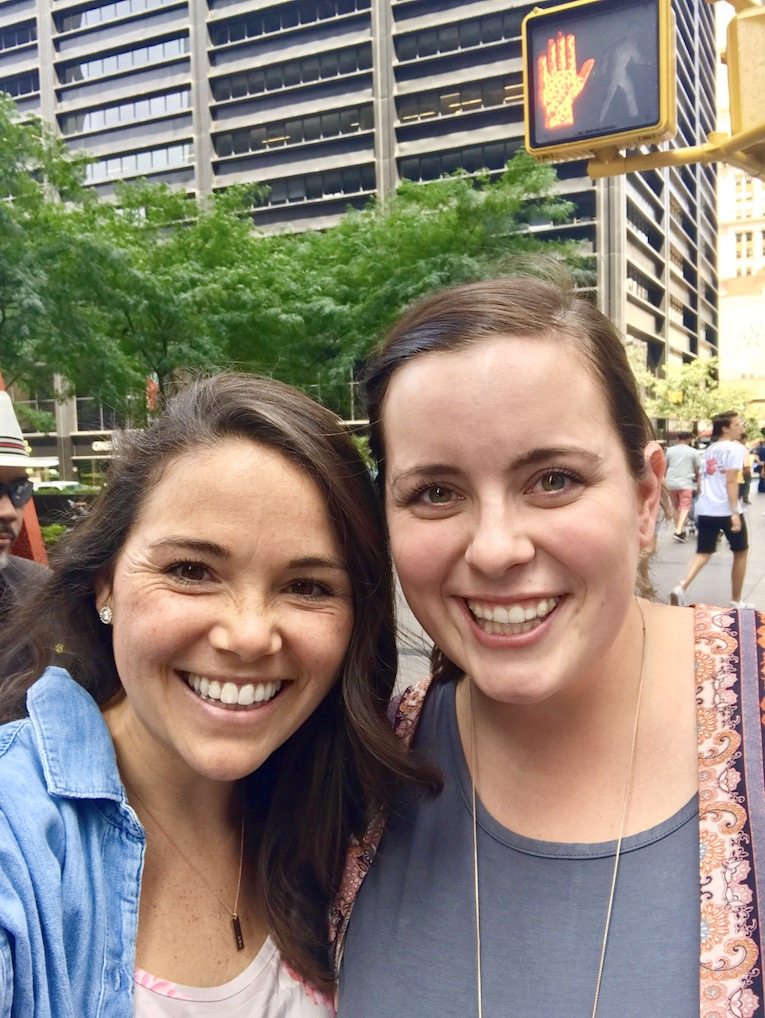 We brunched at Westville, one of our favorite casual restaurants in the city. I ordered their vegetable plate and chose the asian bok choy, grilled asparagus, roasted dijon brussel sprouts and sp fries. And half of a fried quinoa and artichoke burger that escaped the camera.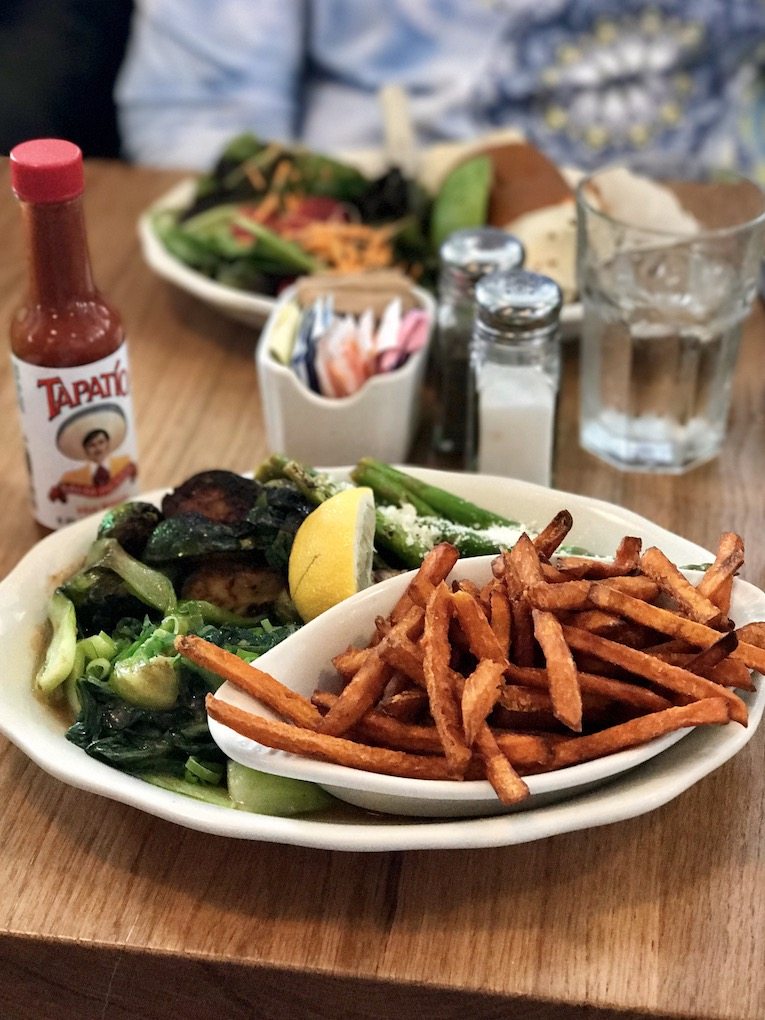 We spent the afternoon strolling along the East River and throughout Battery Park. It was another gorgeous day.
Stopped at La Colombe for decaf iced vanilla lattes.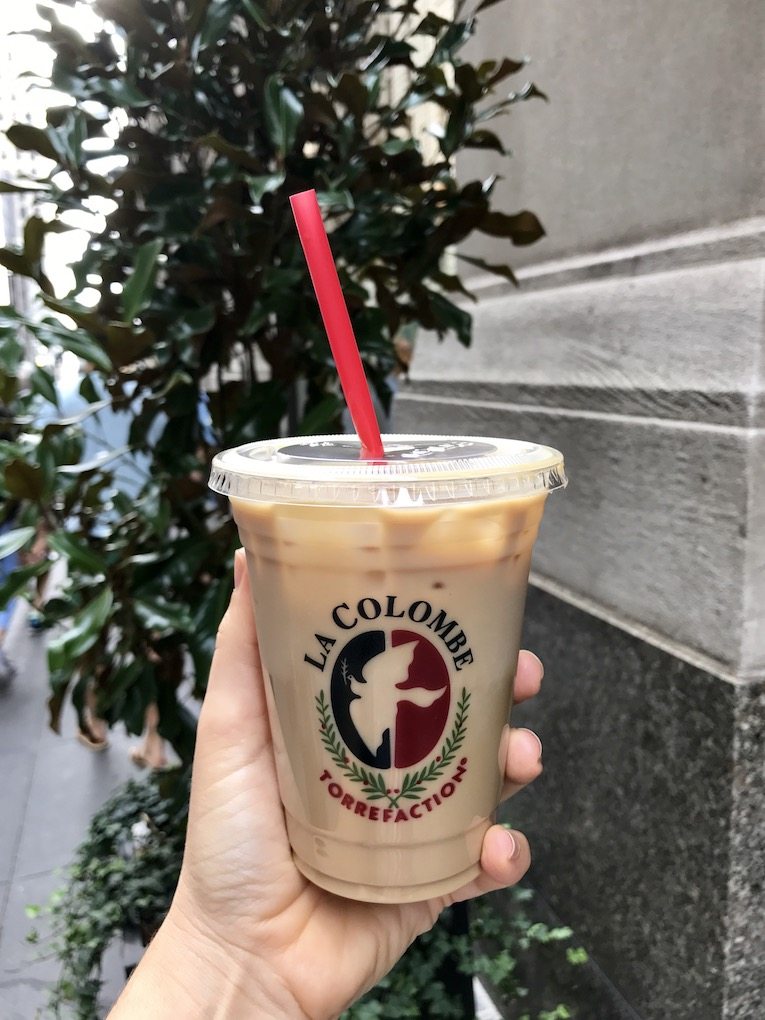 And then we had to say goodbye later that evening so they could make the drive up. I love love love going to Cape Cod because it's so restful. There's no agenda, the town is quaint and it's always a really good week.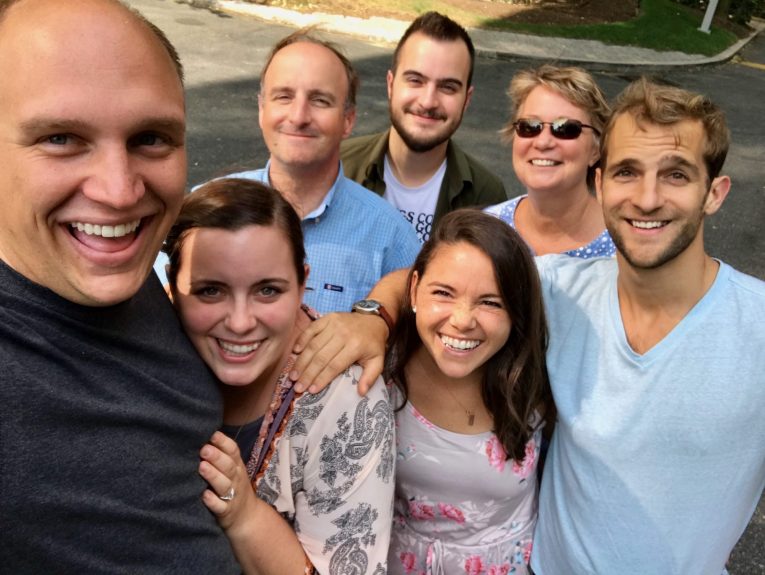 Although I'm bummed we can't make it this year, I'm super excited to be able to take a trip to Europe. I also didn't realize that between the trip with my momma, our honeymoon and this Switzerland trip I had three international trips planned. It feels indulgent…butttt it's happening. We probably won't be able to have a year like this for a long time. So I'm thankful thankful thankful.
Sunday evening we rested after a lot of go go go, cooked dinner (this recipe with fried eggs on top) and got some things ready for the week.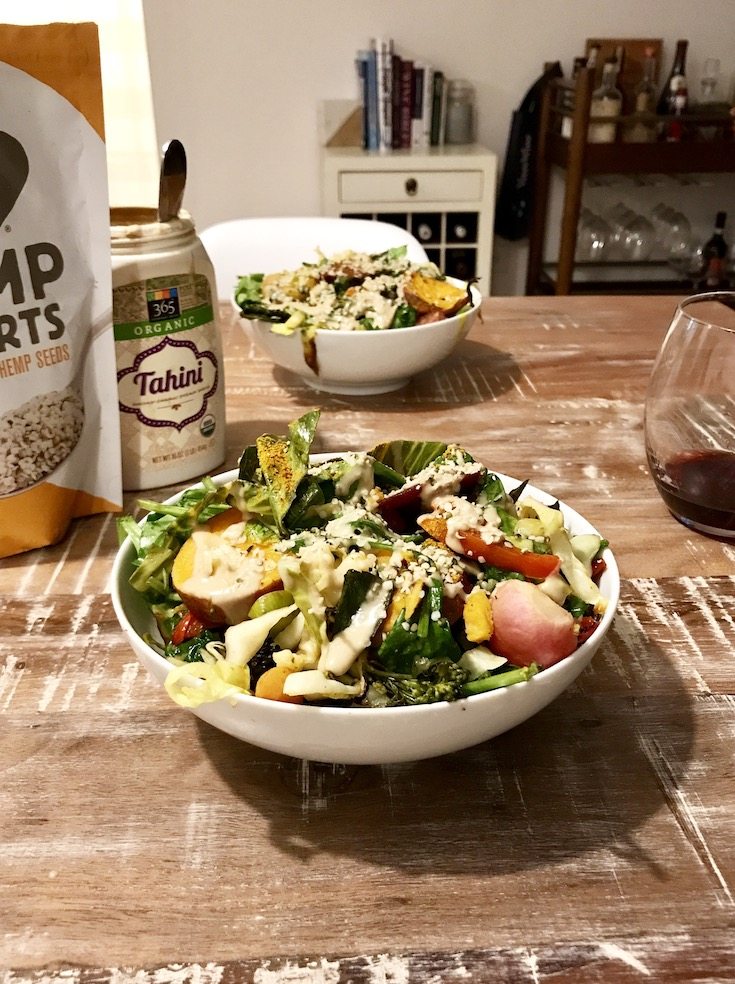 We fly out Wednesday at 6pm so it will be a short week heyyyy!
How was your weekend??