We had a super low key Memorial Day weekend. Given we got married and honeymooned this past month, we had zero plans to leave the city this weekend. Having minimal plans and instead open time for spontaneous things was restful perfection. We should make more weekends like this.
Friday night we had our friends Trey and Nicole over for drinks on our terrace. The views were gorgeous, the weather just right and the goat gouda below….so cheesetastic.
Nick made moscow mules while Nicole and I cracked a bottle of rose I brought back from King Family Vineyards in Charlottesville. We had a late dinner at El Vez and then called it a night. Super fun catching up with them and celebrating their wedding coming up in July!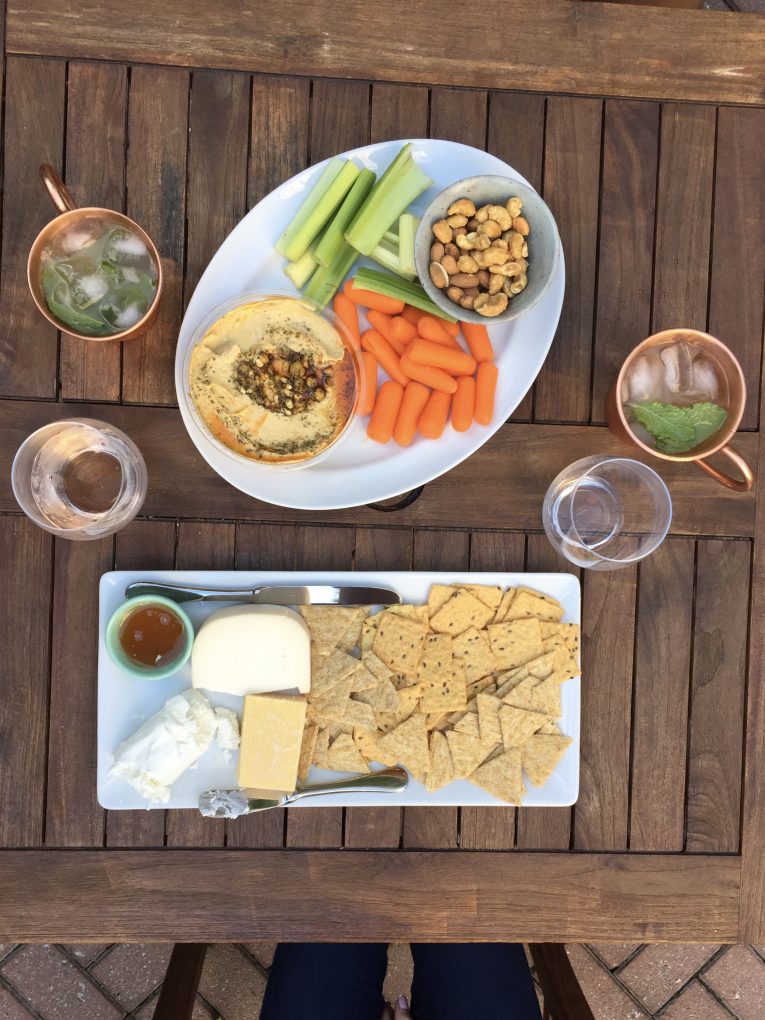 Saturday I made pumpkin pancakes for breakfast from a box of TJs pancake mix that had been in the pantry forever. Along with scrambled eggs and banana + pb.
And then we spent most of the day hanging stuff around the apartment. We got our gallery wall hung which I'm so pumped about. Some of the quotes will be swapped out when we get the new prints this week but for now…at least we have it up on the walls. That wall is cement so we couldn't put nails in. Instead, I bought out the section of 3m command strip and we got creative.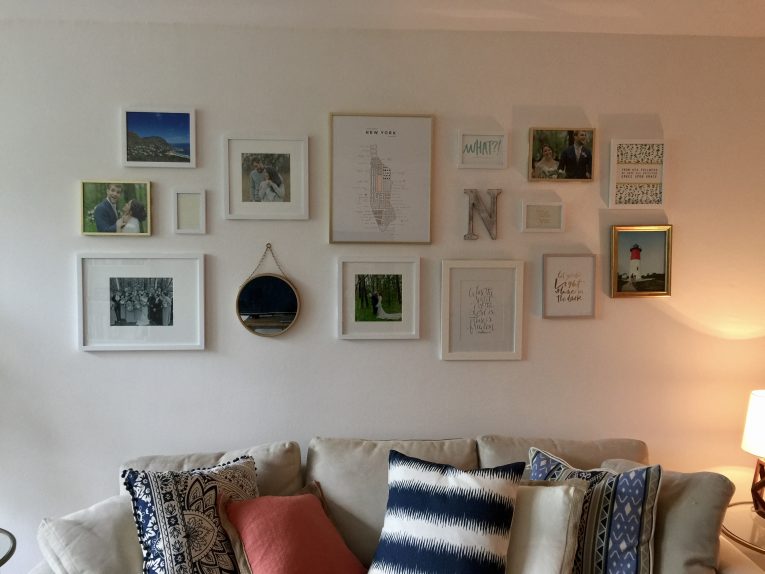 We also hung some stuff in the kitchen and a big mirror behind the kitchen table.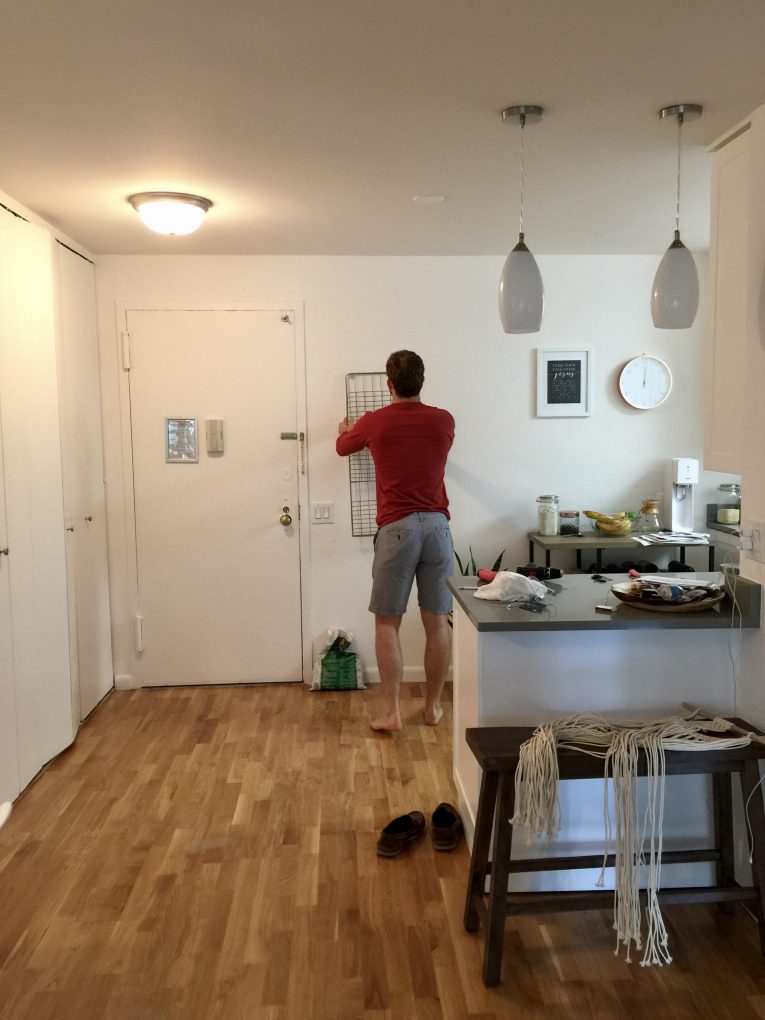 And then we called it quits in the evening, poured a glass of sauvignon blanc and Nick made us a "use up all the fridge" dinner.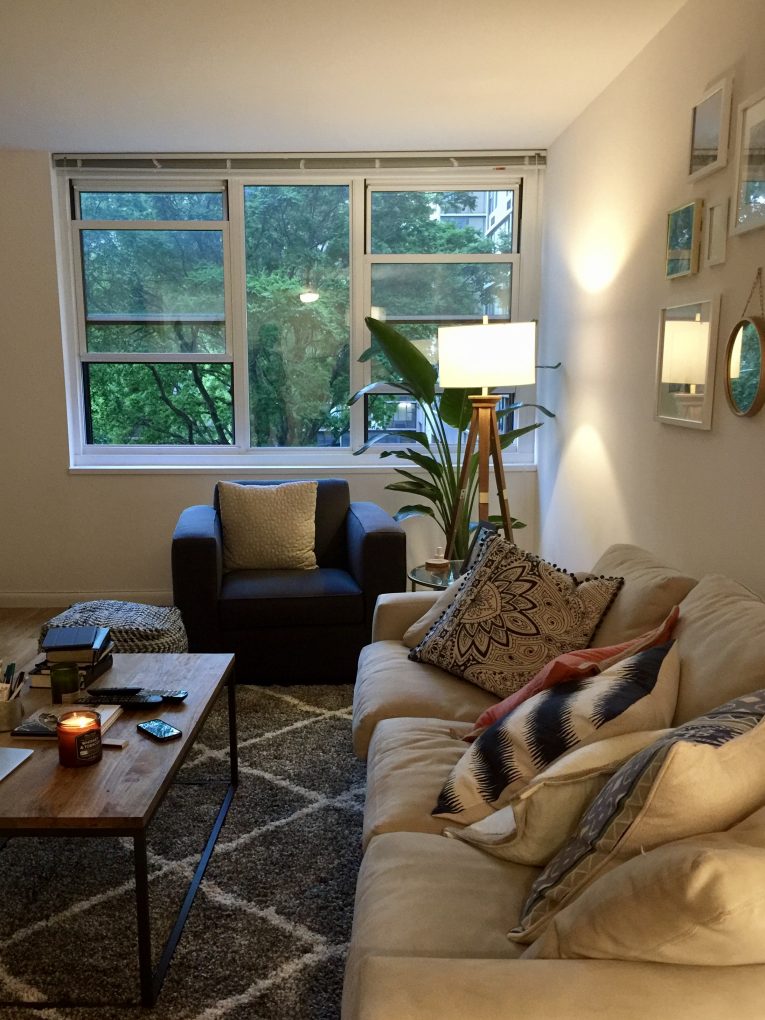 Which actually turned out so good! Basically he sautéed peppers, onion, mushrooms and kale that were on their last leg, threw in leftover quinoa and black beans along with some chicken fajitas we had taken home from El Vez on Friday and topped it all with nutritional yeast, salsa and the last bit of guac. And then I felt on top of the world because we avoided our default trip to Chipotle and saved $25.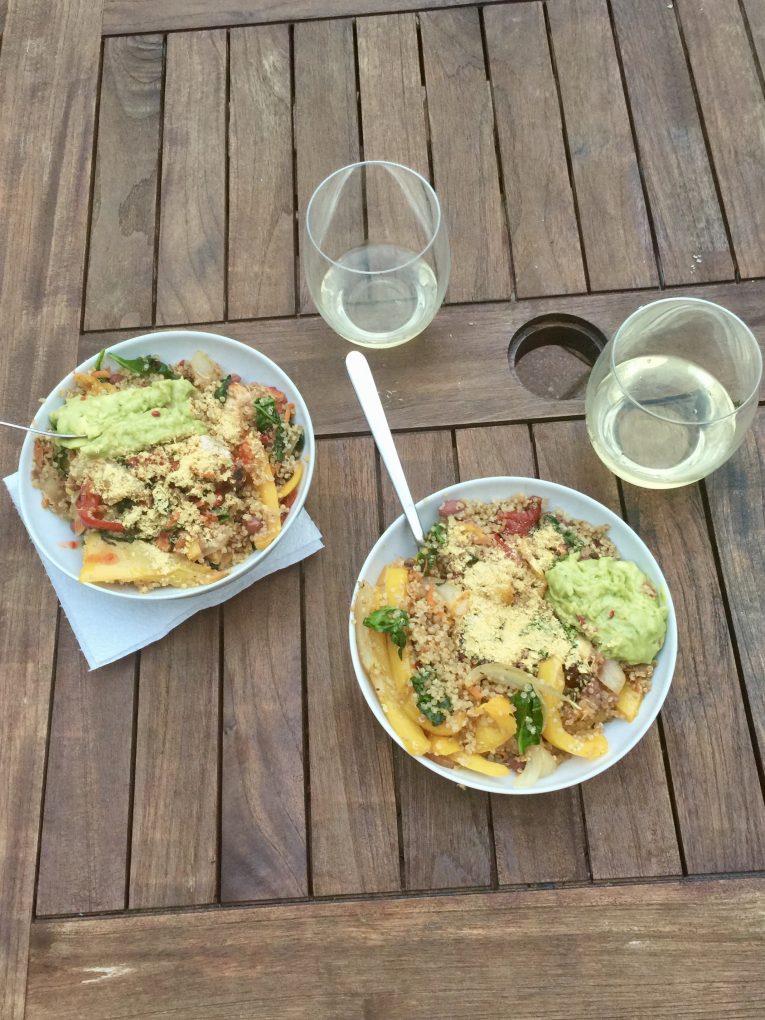 We took dinner outside and then went on a sunset walk along the Hudson. It was the most perfect night. I don't love New York a lot of the time because it's hard and chaotic and complicated, but Saturday night I was feeling so so so so grateful to live here.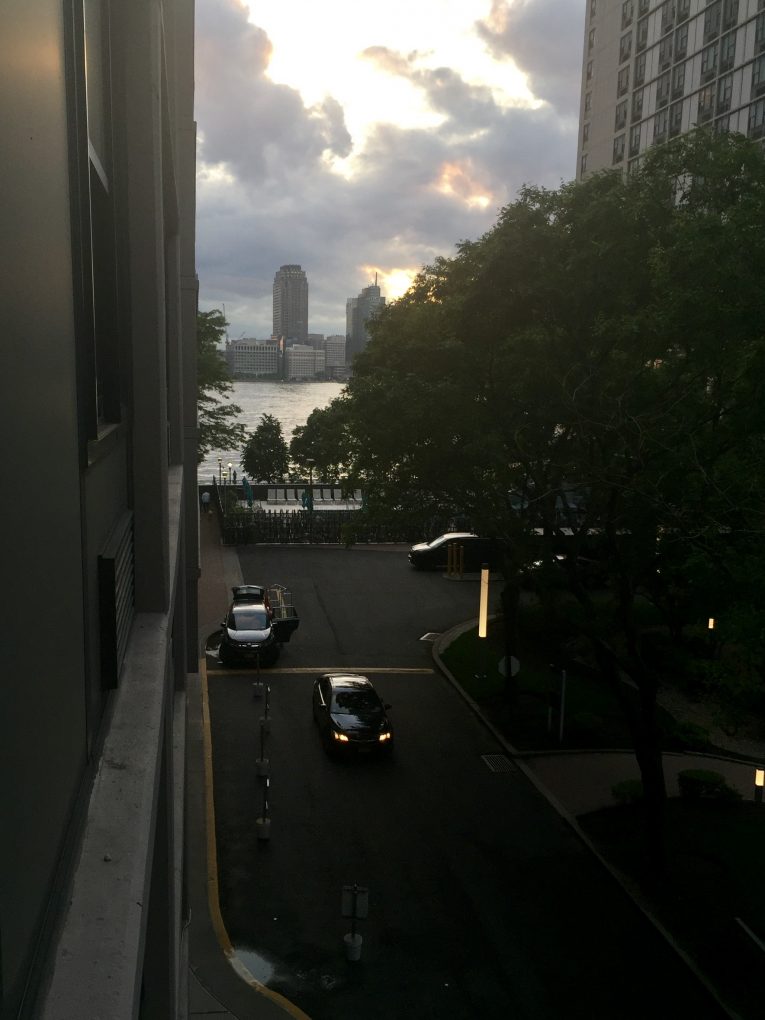 Sunday I went grocery shopping right when we woke up and Nick made brunch. Blueberry pancakes using this recipe along with eggs and sautéed kale, mushrooms and onion. Plus loads of coffee.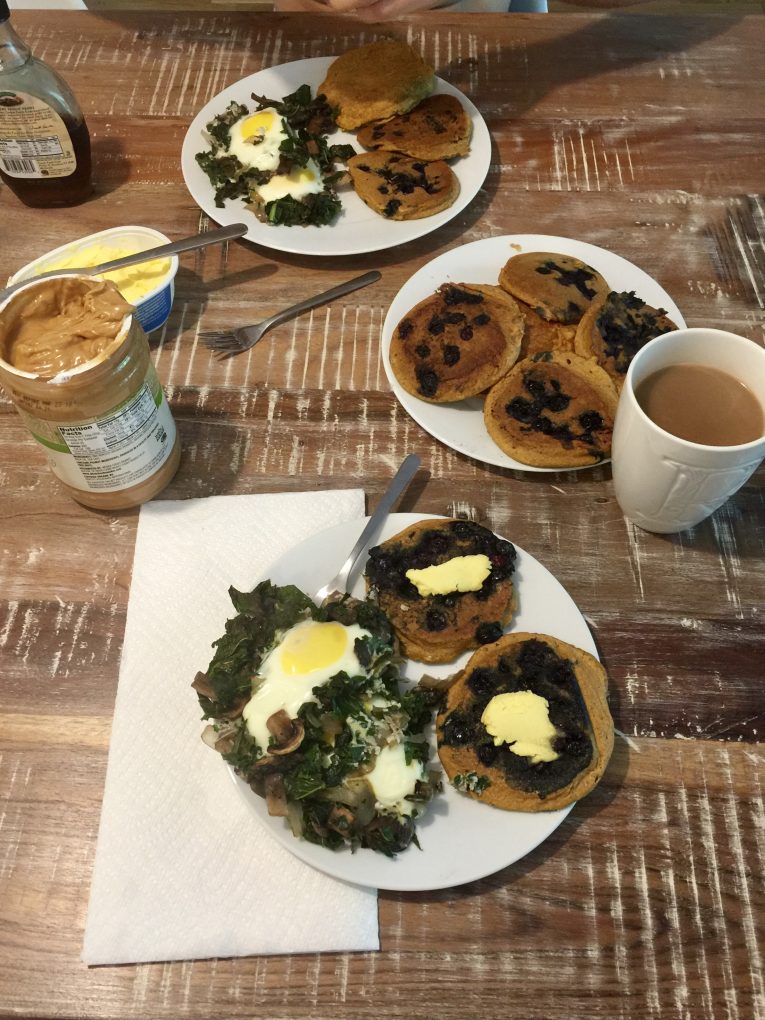 And then we spent three hours at the T-mobile store putting me on Nick's current plan (hi mom, I'm finally coming off the family plan at 28 years old) and I upgraded to an iPhone 7. And now I'm obsessed with the portrait mode and make Nick pose for pictures.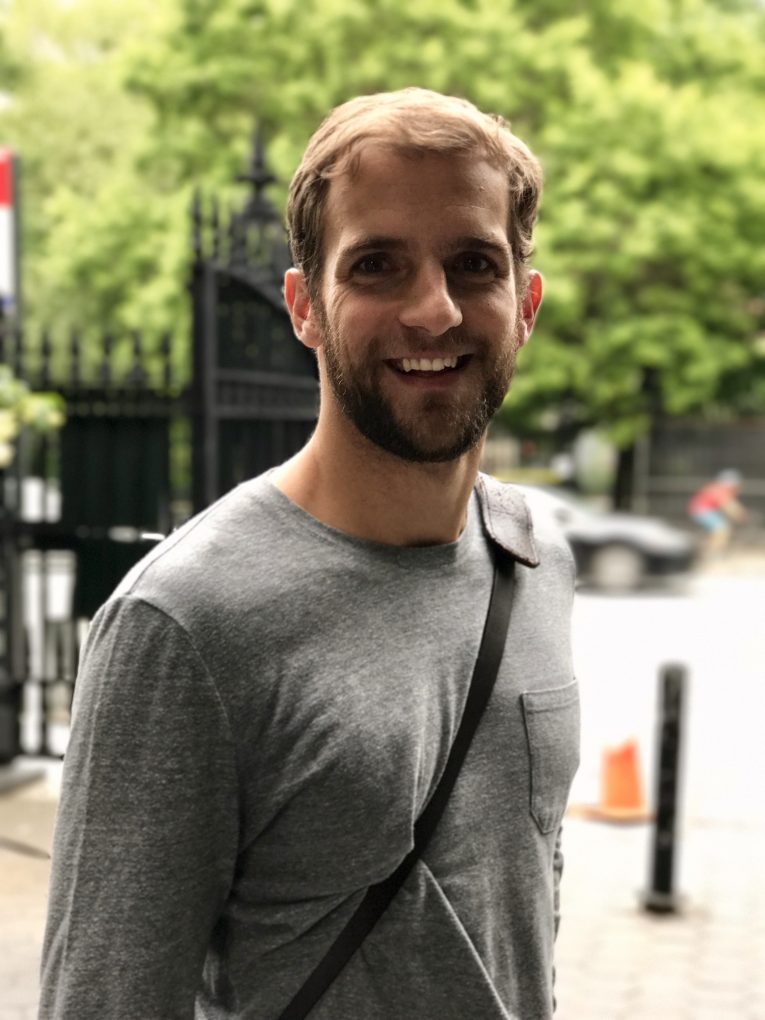 Nick met up with a friend in the afternoon and I hung out with my friend Jena and then we went to church at 5.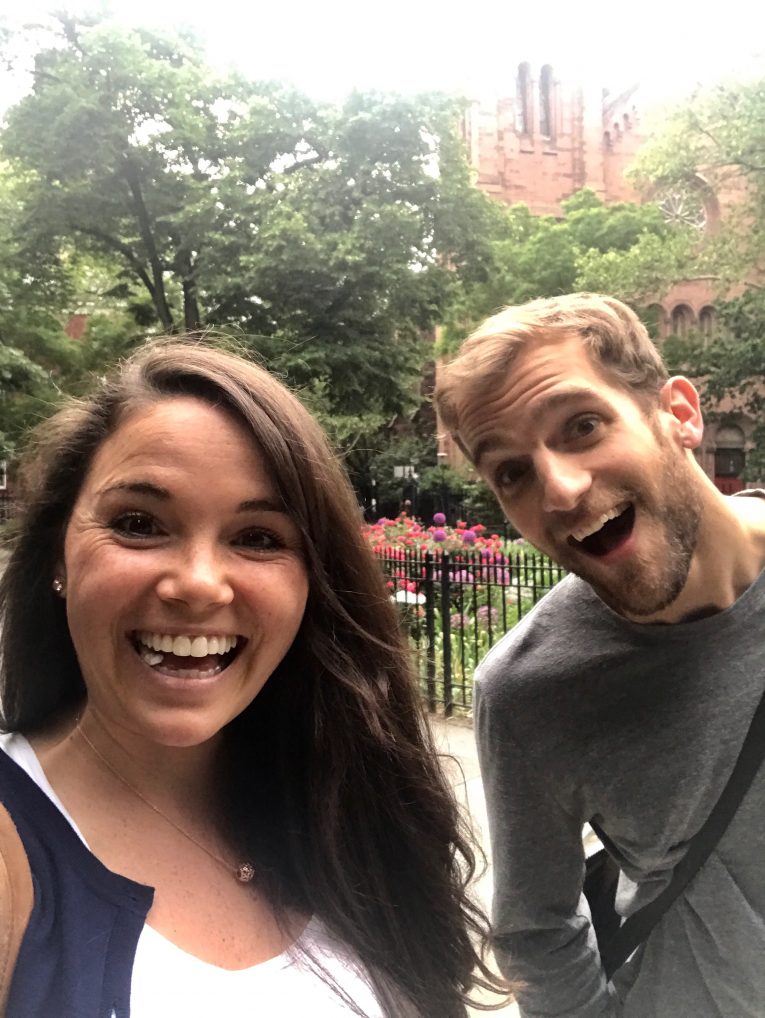 After church we meandered over to Han Dynasty to meet friends for dinner. Again, I had to stop and use the portrait mode. But how pretty is this flower?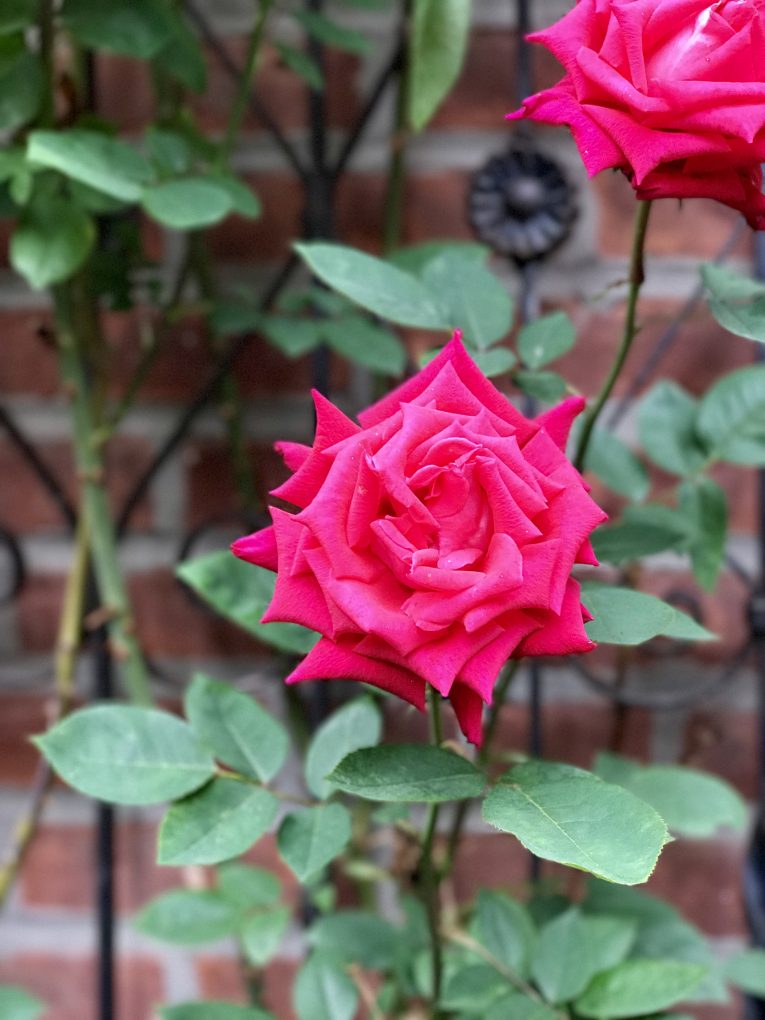 And this doorstep.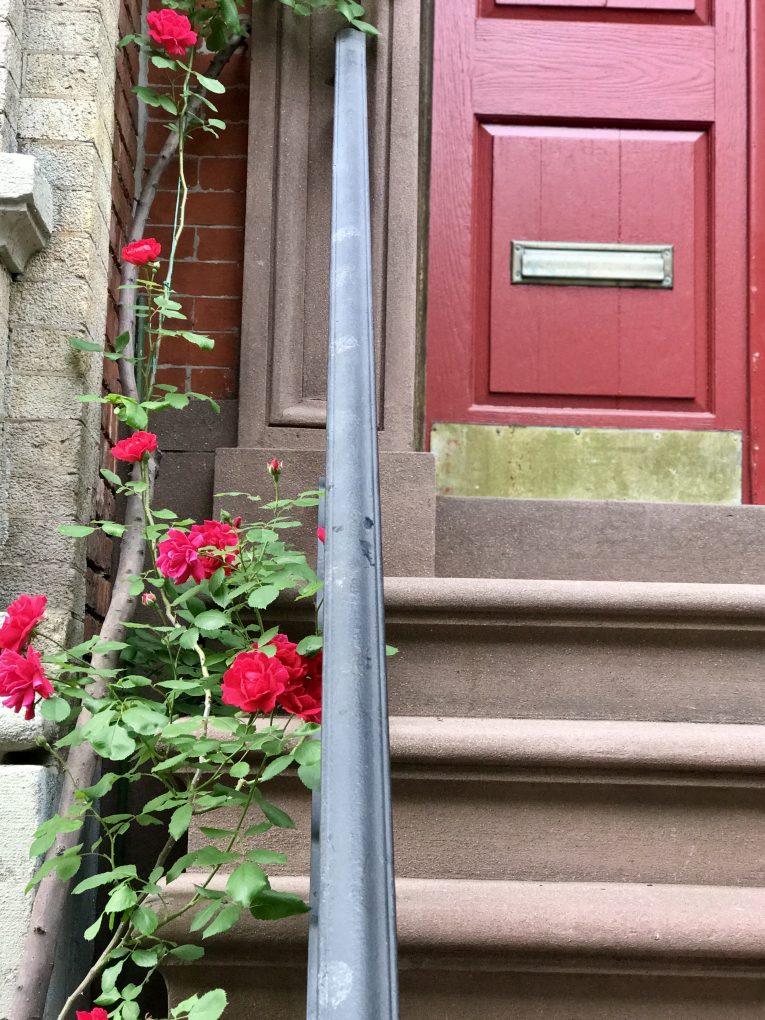 And then we came home, I had ice cream before bed and slept for over 9 hours.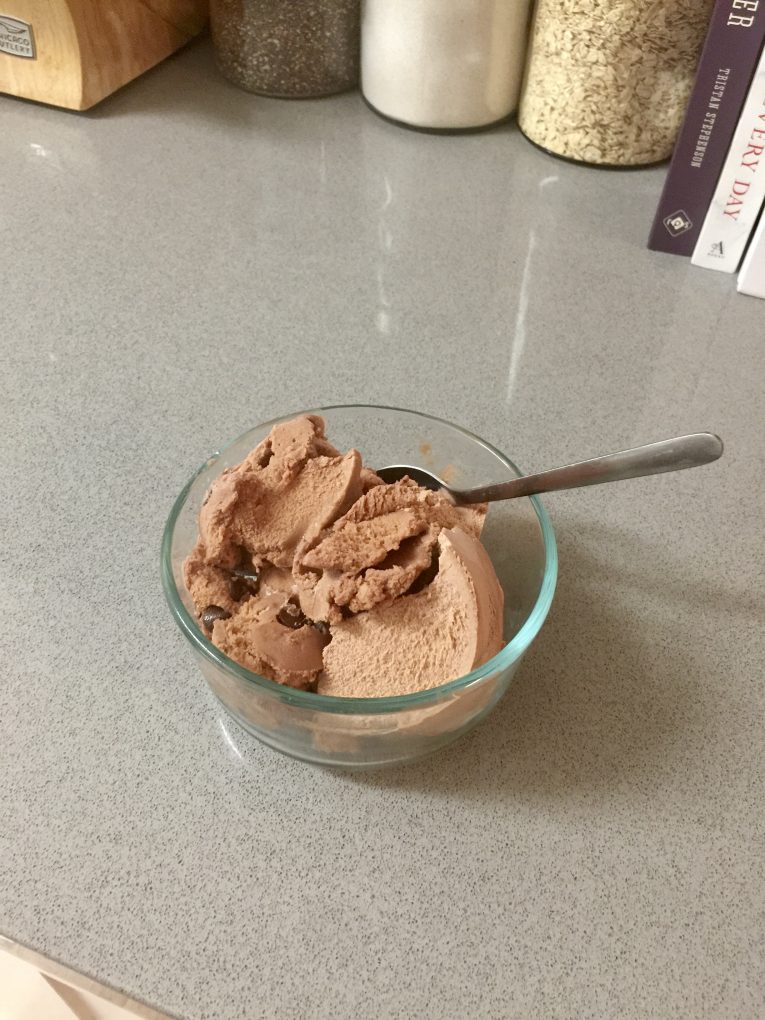 Today it's raining and we're inside writing wedding thank you notes and plan on shopping for curtains. Yay we're cool.