The NYC Marathon was yesterday which means it's my favorite day in the city!
First, rewind to Friday. We were out late on Thursday night so we made Friday a night of doing nothing except drinking some wine, eating a cheese board and laying around.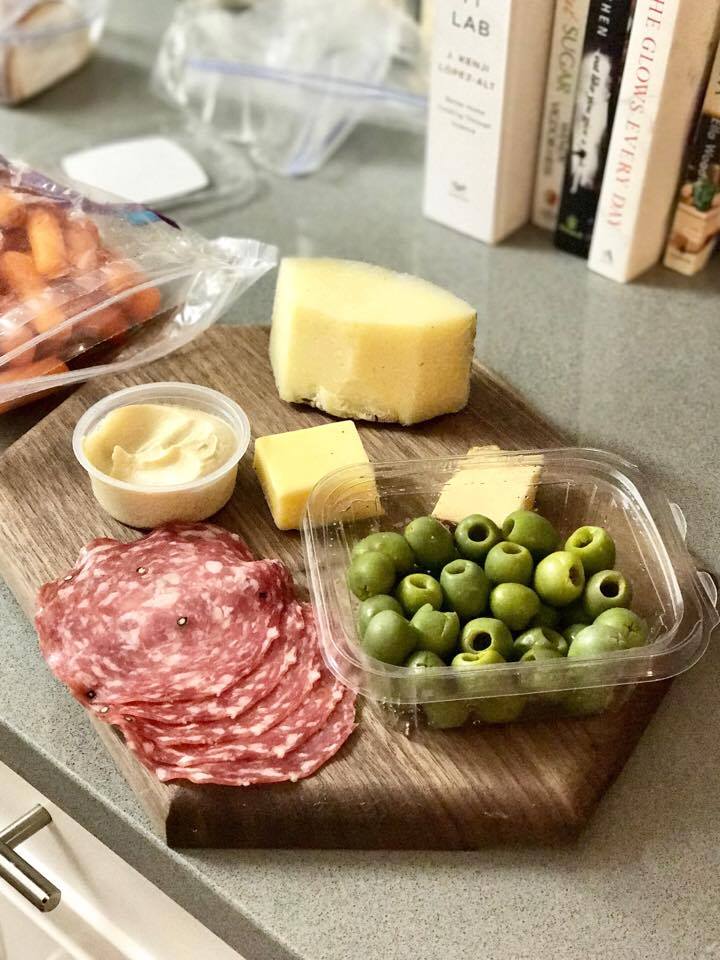 We ate leftovers for dinner, watched This Is Us while eating ice cream + cookies that I made last week, and were falling asleep on the couch by 10pm.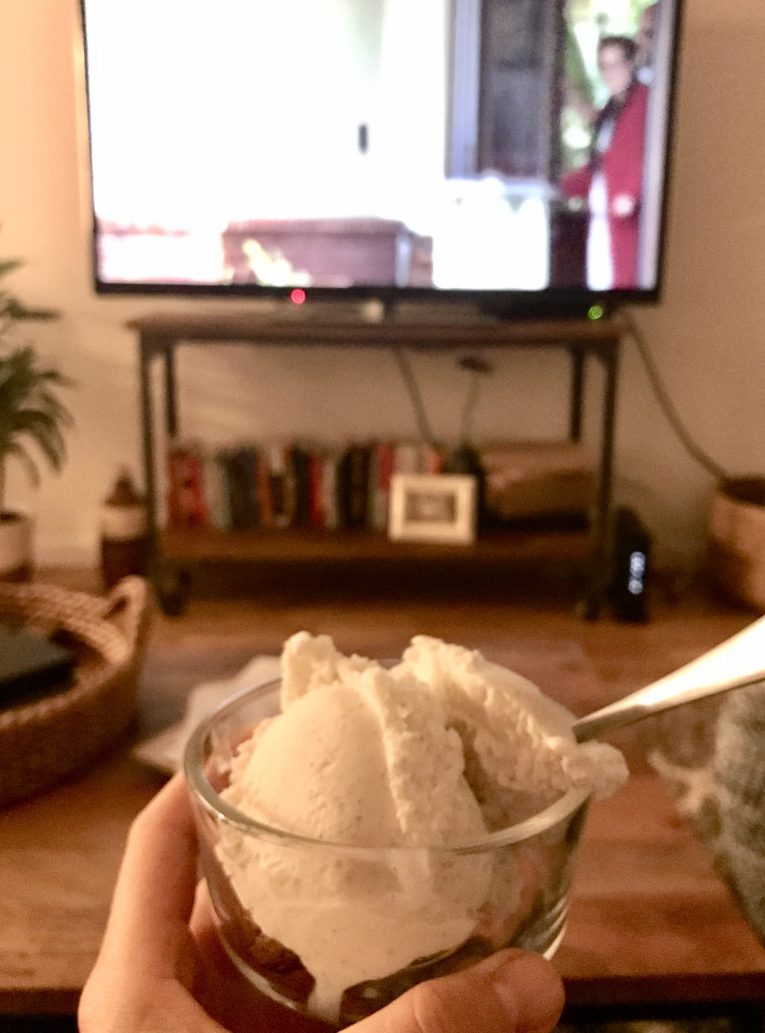 I usually work on the blog and see clients on Saturday mornings. I spent an hour or so writing this week's newsletter (sign up in the side bar if you'd like) and had a 9am client session. After, I made some oatmeal pumpkin pancakes. This recipe from Cookie and Kate was AMAZING. So thick and doughy. I added blueberries to some and chocolate chips to the others.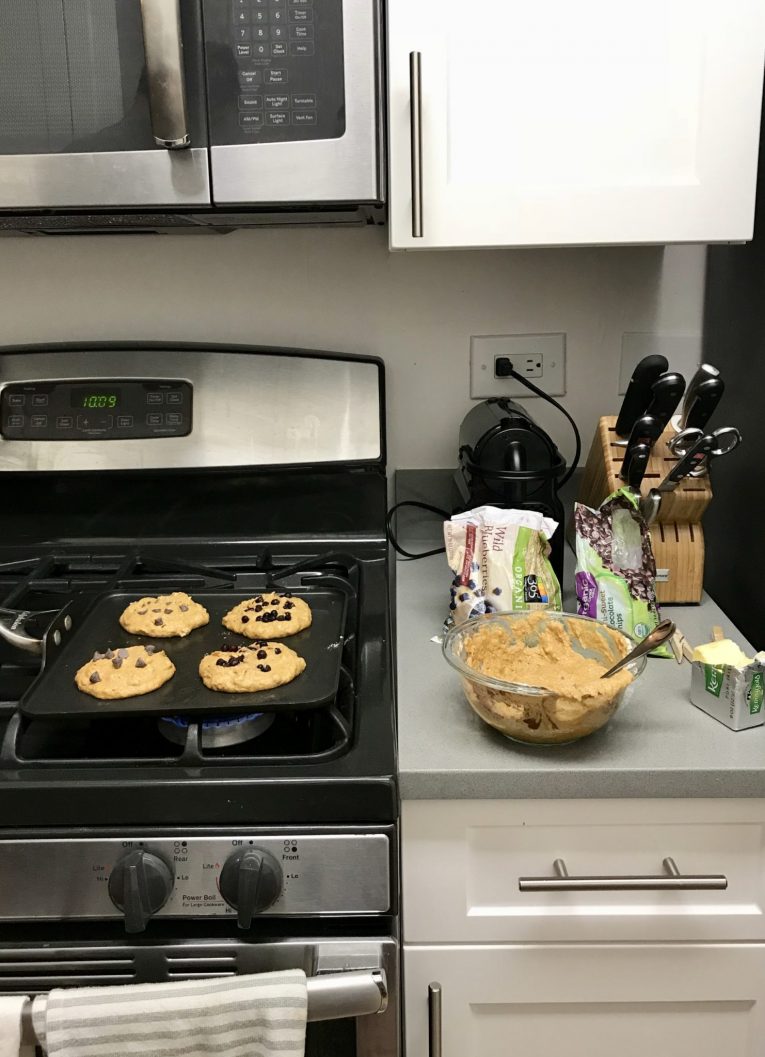 The secret to good chocolate chip pancakes is tucking the chocolate chips into the batter when you cook them so they don't burn. Burnt chocolate…not tasty.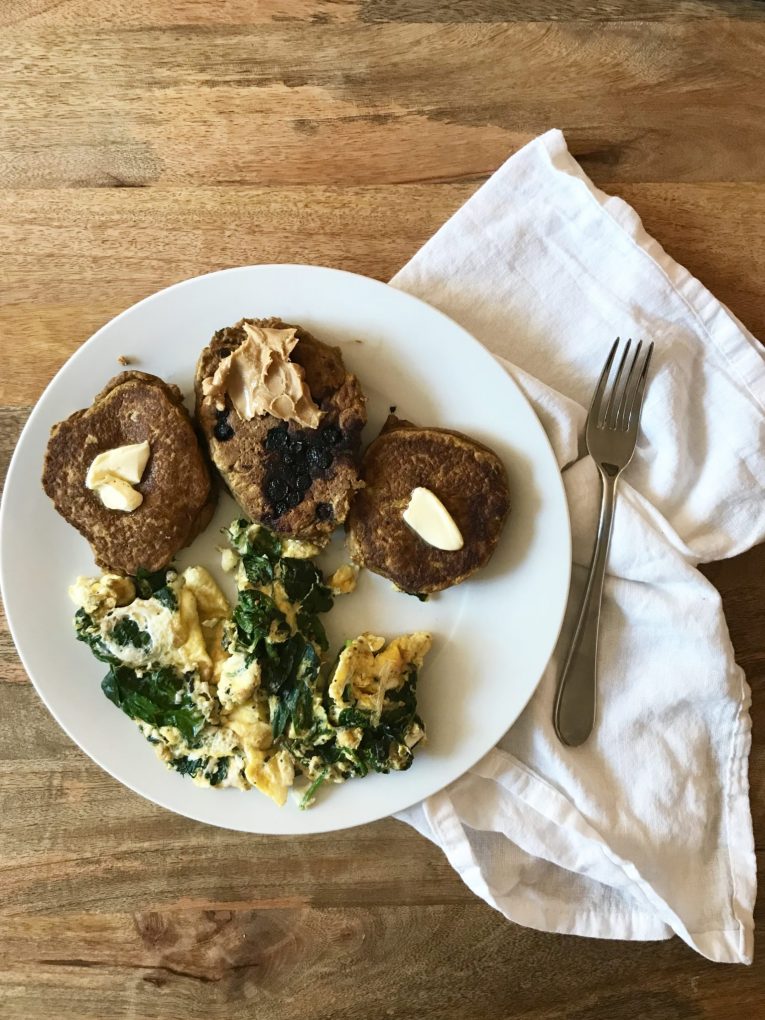 I worked for another couple hours on blog stuff and then around noon called it quits and headed outside for some movement. I walk/jogged to warm up for a bit and then went to our apartment's gym and did a 20 minute strength circuit since that's what I was in the mood for.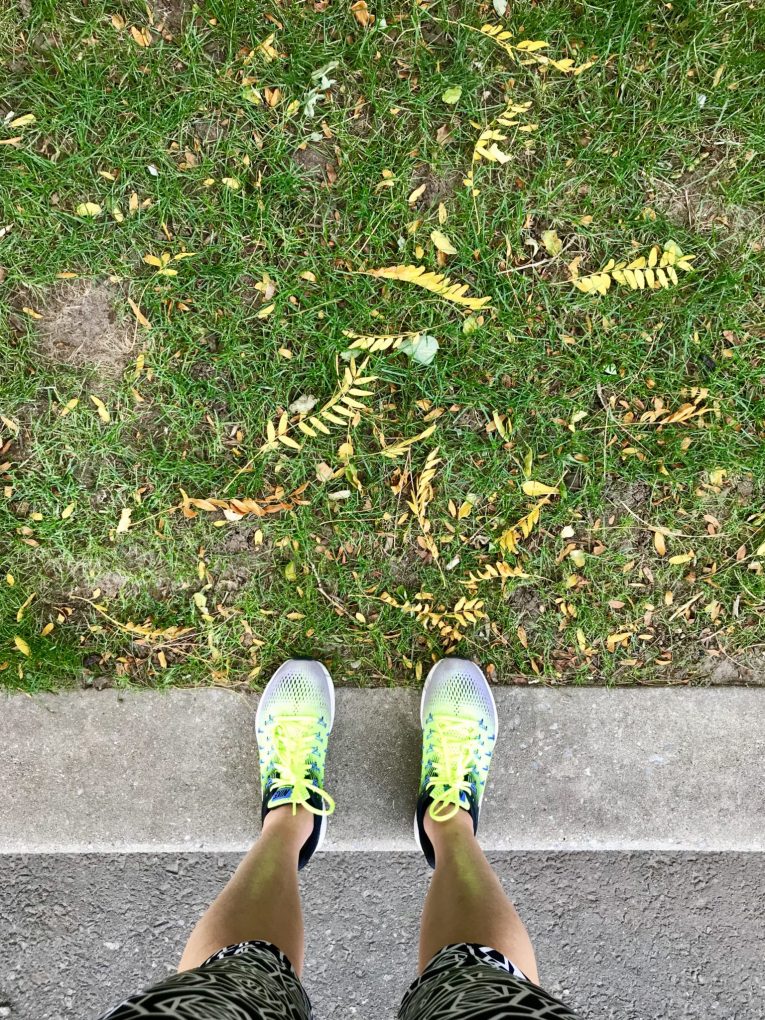 The afternoon was spent face timing by oldest brother and then researching neighborhoods and apartments in Boston. We thought we had an idea of where we wanted to live, but we also want to be really open to living anywhere. If you have any insight on Boston neighborhoods, please share in the comments!
Lunch was a green smoothie (1 scoop Vega one + frozen banana + frozen blueberries + frozen spinach + ground flax and almond milk) …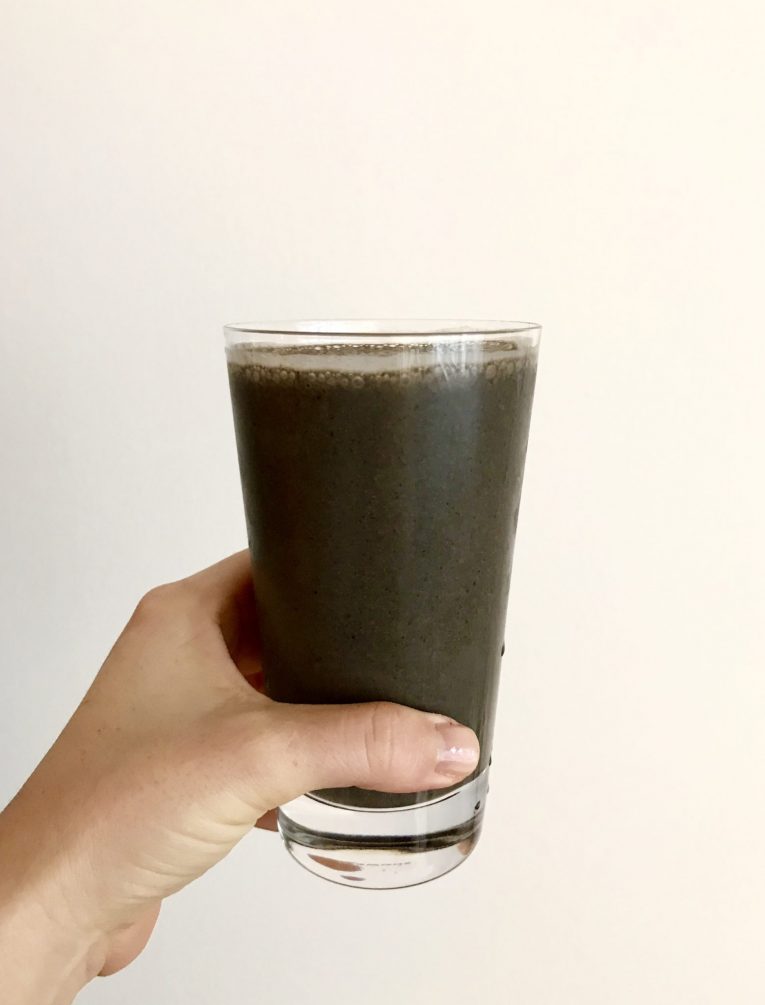 Plus popcorn popped on the stove with coconut oil (I buy this popcorn and this coconut oil and pop it using this method)
I also snacked on a piece of banana bread with Whole Foods version of nutella later in the afternoon.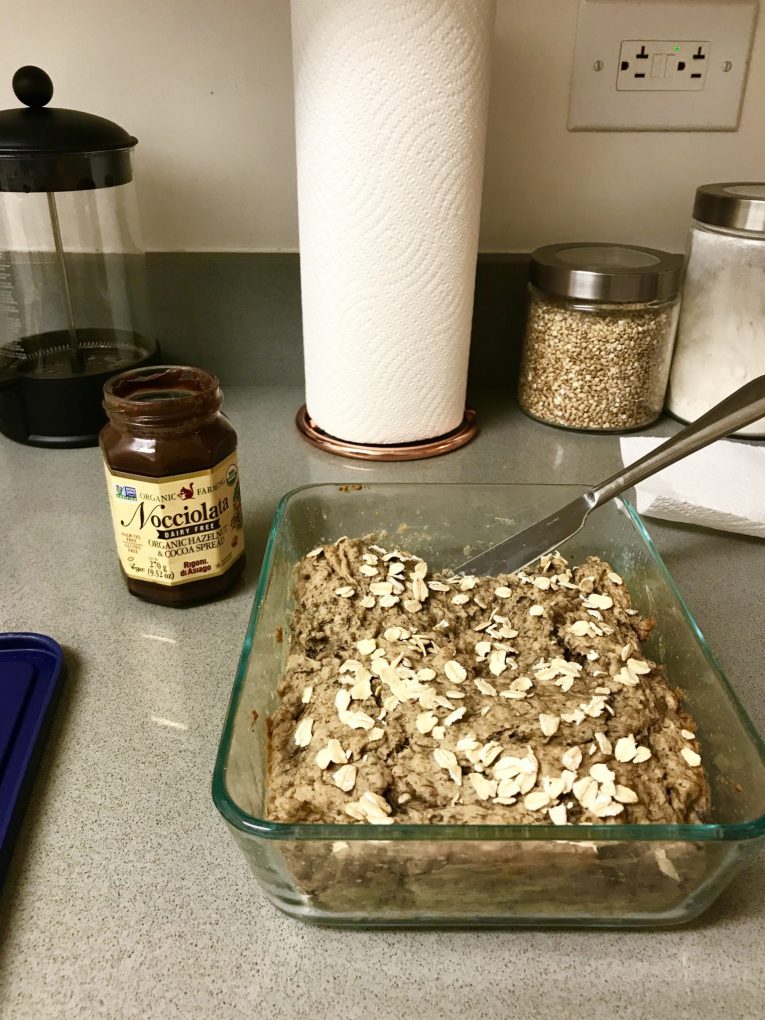 Saturday evening I showered and put myself together as a presentable human for the first time all weekend. We decided to walk to Tribeca and stroll around.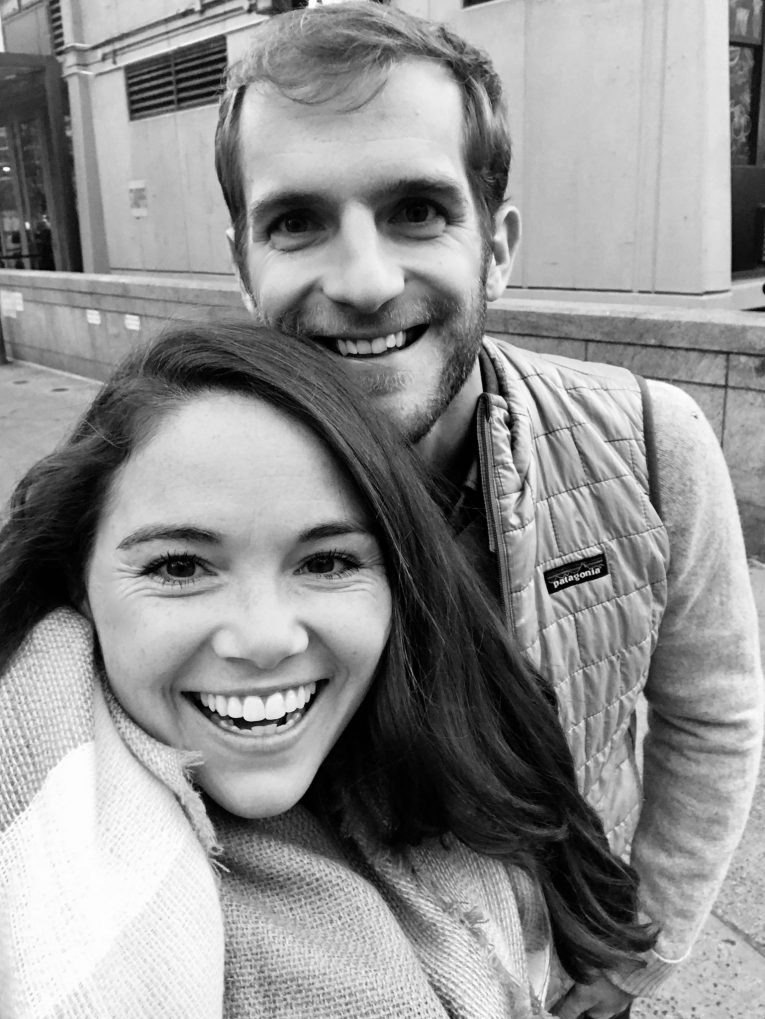 The west side highway will never be the same. <3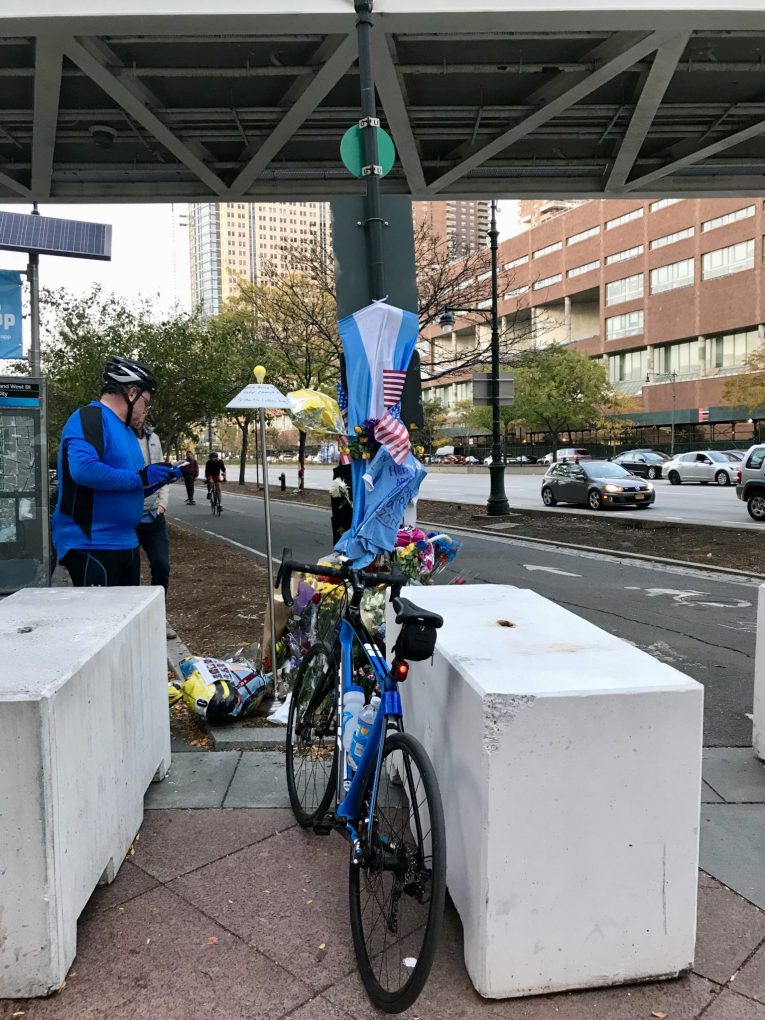 We walked over to a wine bar we have been wanting to try called Terrior.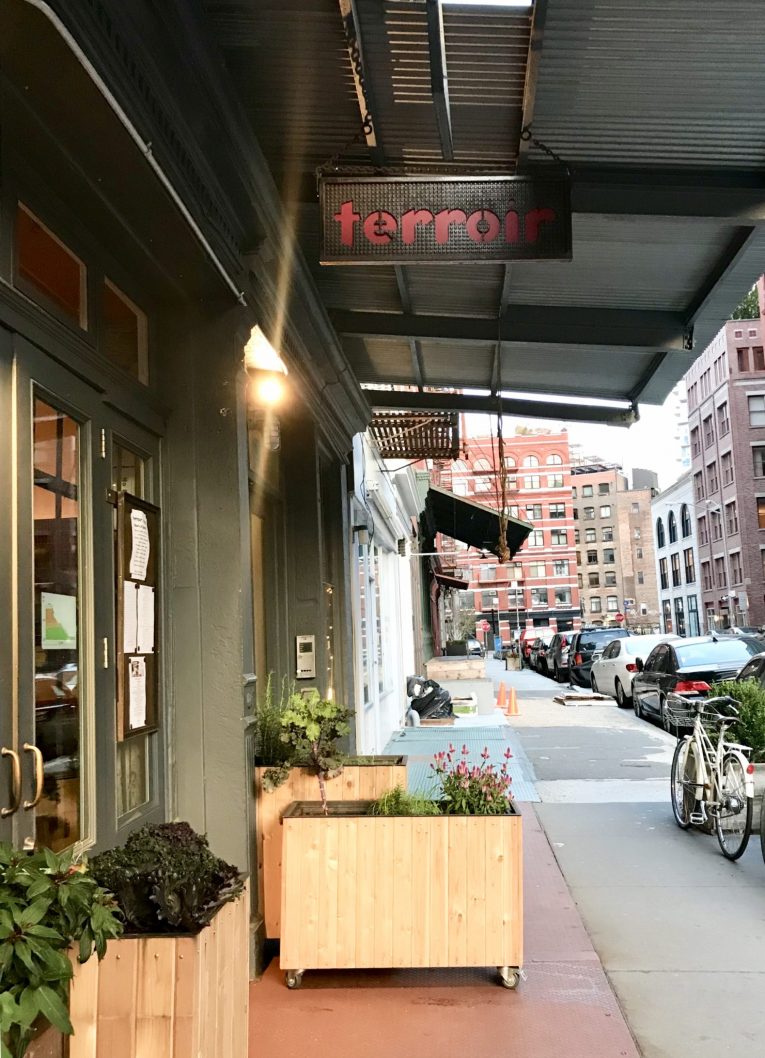 We ordered two different rieslings to share, pickles and hush puppies that we had heard were really good. The pickles were not a good pairing with the wine (acid + acid..not a good mix) but they sounded refreshing. But the hushpuppies were like a corn fritter with honey drizzle and cojita cheese and those were fab! What we learned in South Africa when wine tasting is to always pair fatty food with acidic wine (hello wine and cheese) since it balances out the acid.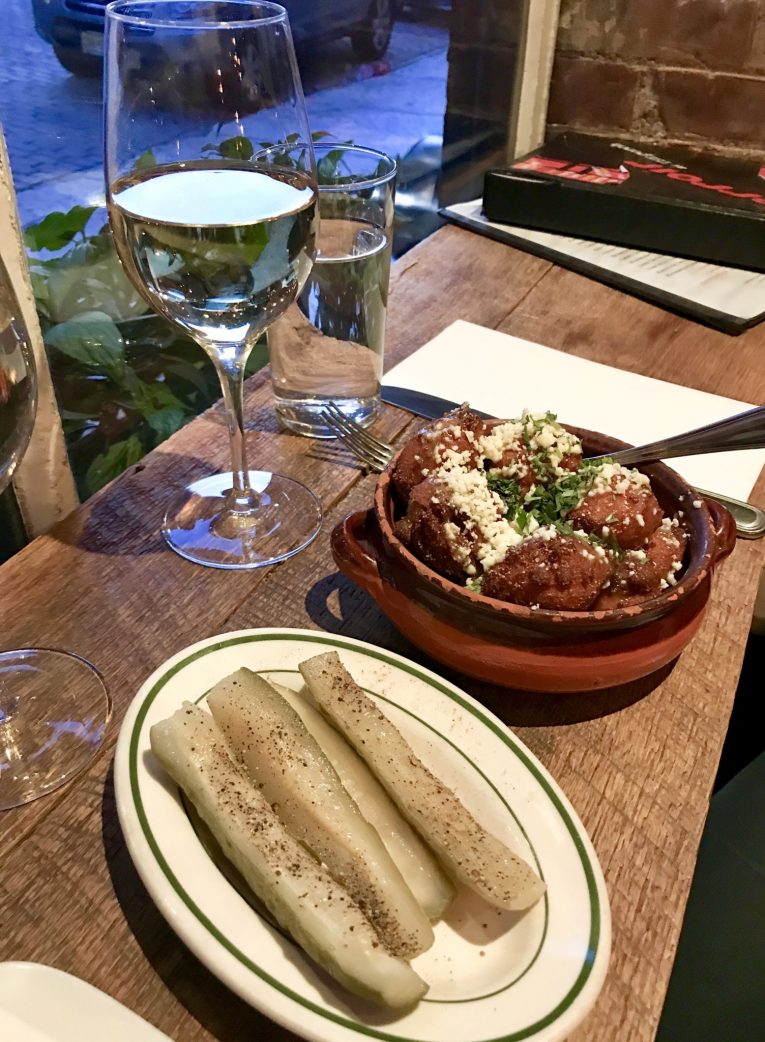 We debated going to the Lower East Side to see some live music, but then got side tracked after bopping into a new to us wine shop that was doing a tasting.
So we bought a bottle instead and headed home to our patio to drink a glass. I threw together the last of some goat cheese + crackers + pumpkin butter.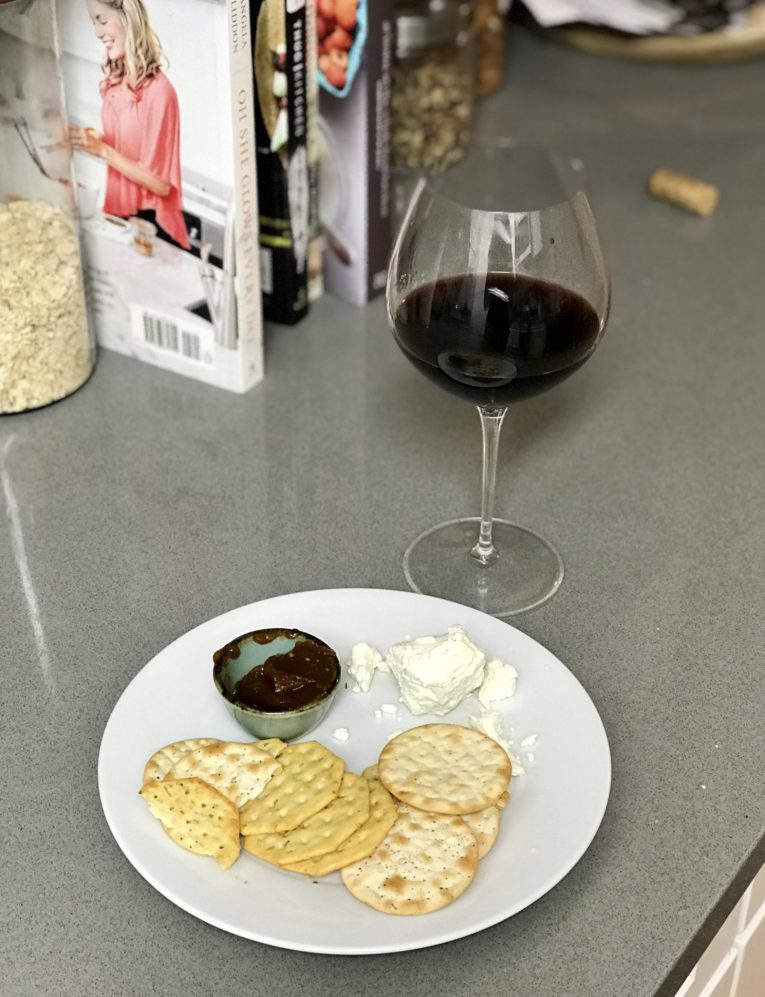 I'm trying to soak up the every day things in New York that I know I'll miss when we move. Like getting to look at the Freedom tower while sitting on our apartment building's terrace on a random Saturday night.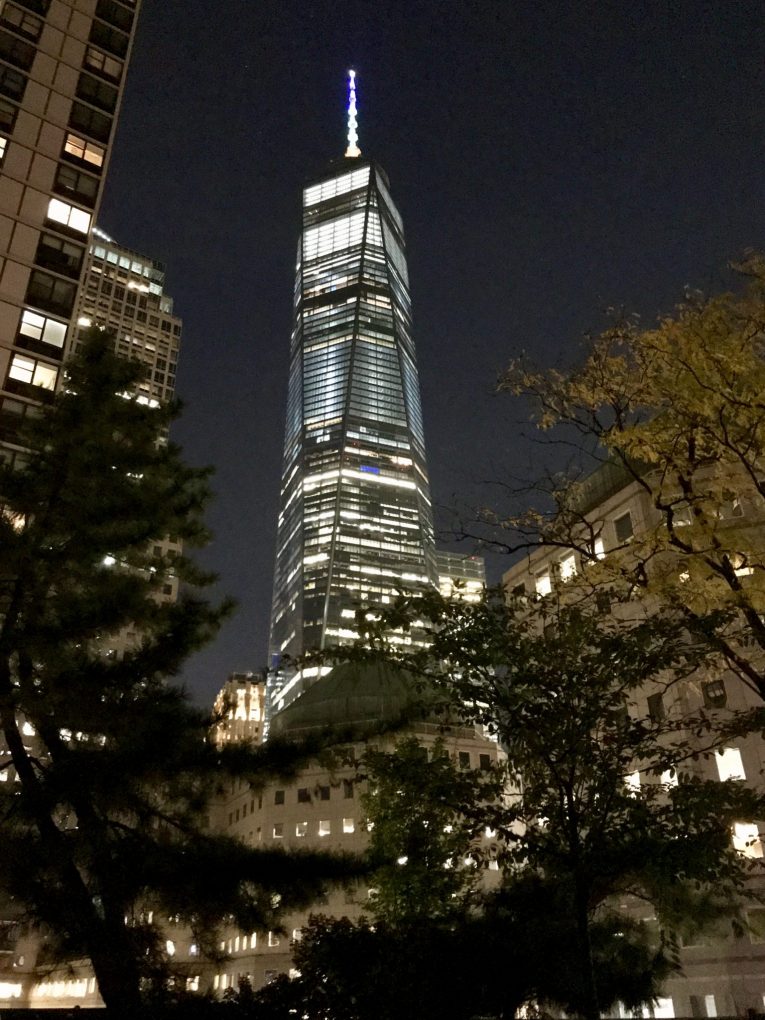 For dinner we ordered takeout which was just okay. I was expecting fried spring rolls and dumplings and apparently this restaurant doesn't fry anything. When I order dumplings and spring rolls I definitely want it fried.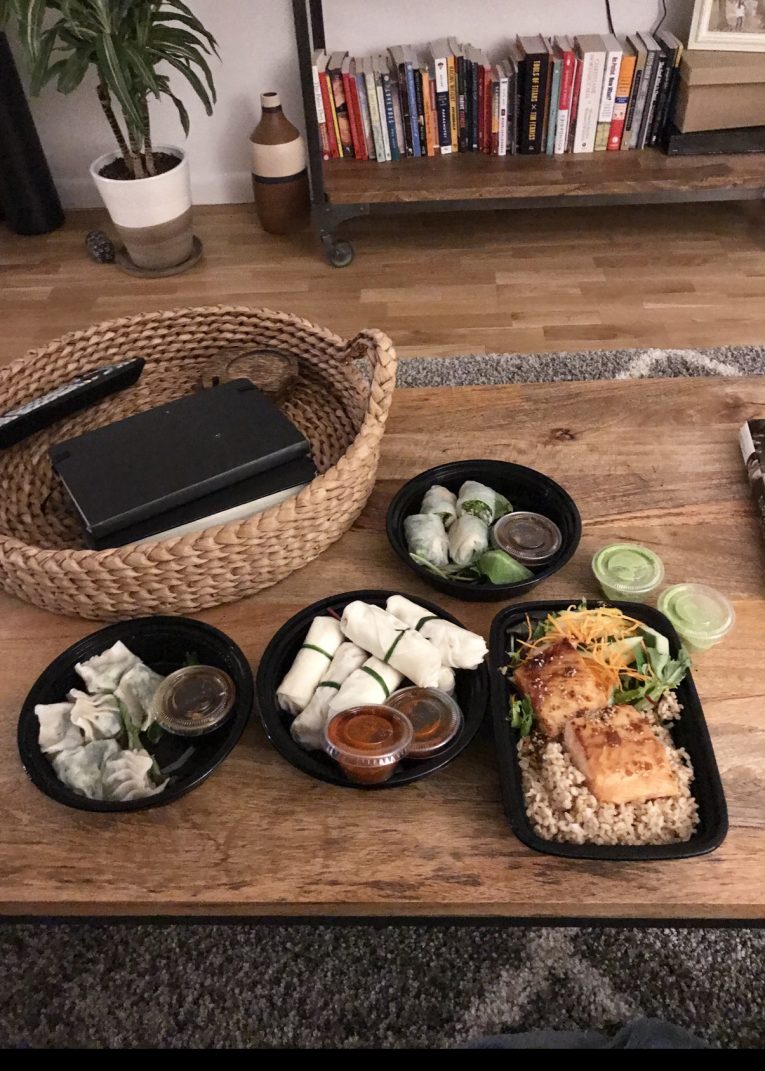 We watched The Queen, which was so good. Highly recommend. I'm fascinated by the royal family and Helen Mirren is brilliant, so I loved it.
Cookie + milk snack before bed.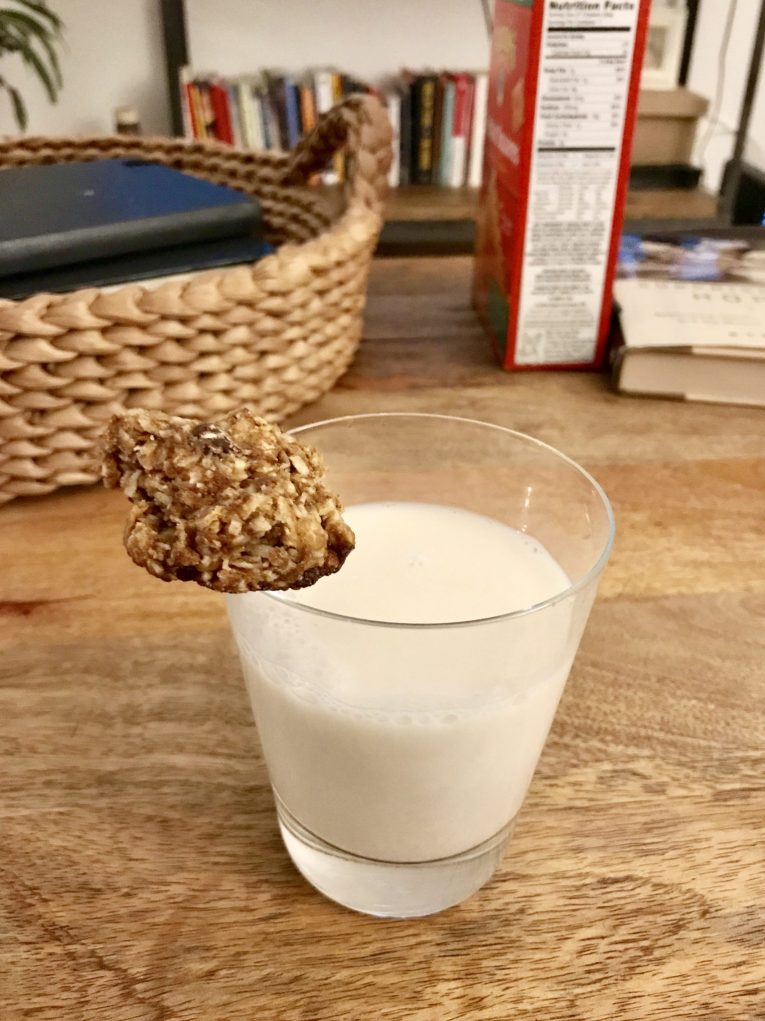 Sunday morning I was up by 6am thanks to daylight savings so I wrote some blog posts, including Wednesday's post, while drinking coffee and snacking on a banana + pb. I do my best writing then. I don't always get to write on Sunday mornings…but that's the goal to avoid writing last minute posts …which happens more often than I'd like…
I threw together a mish mash breakfast (leftover pancakes, eggs + spinach cooked in butter and 1/2 bagel with butter + honey) and headed out to watch friends run the marathon!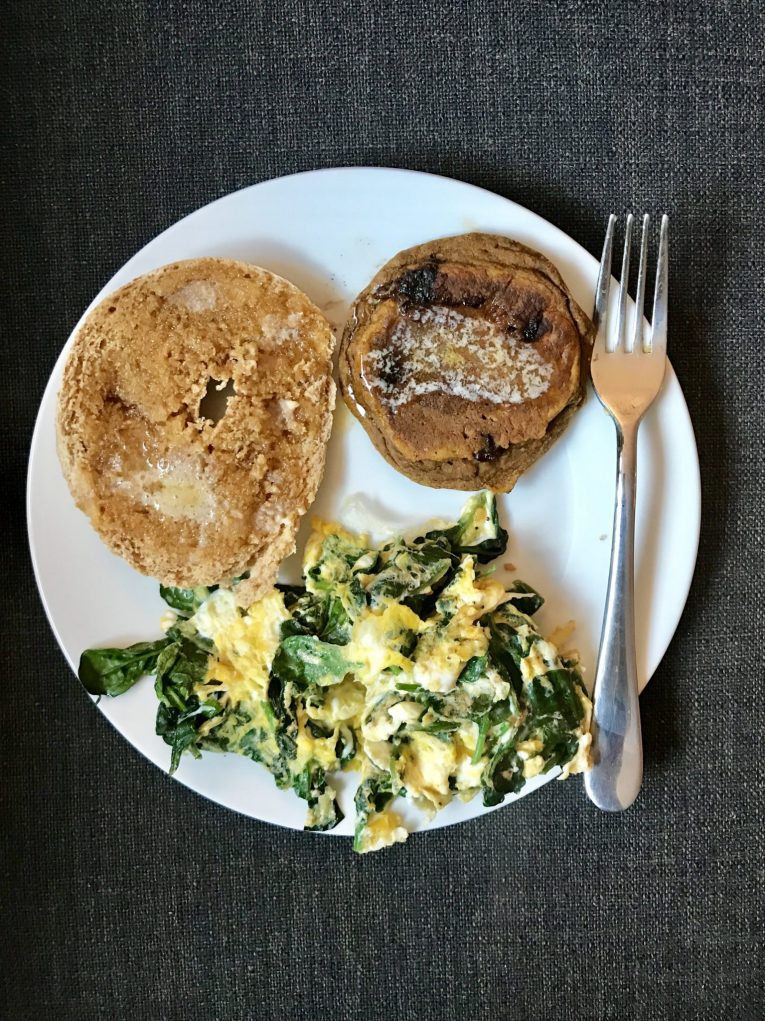 I ran in 2015 and then watched last year for the first time and gahhhh I LOVE THIS DAY. The city is electric and unified and it's cool to be a part of that. There are so many people from all over the world, a zillion different languages heard throughout the crowd and so much energy! Seeing the guides lead the blind runners always make my heart explode. It's a beautiful thing to watch.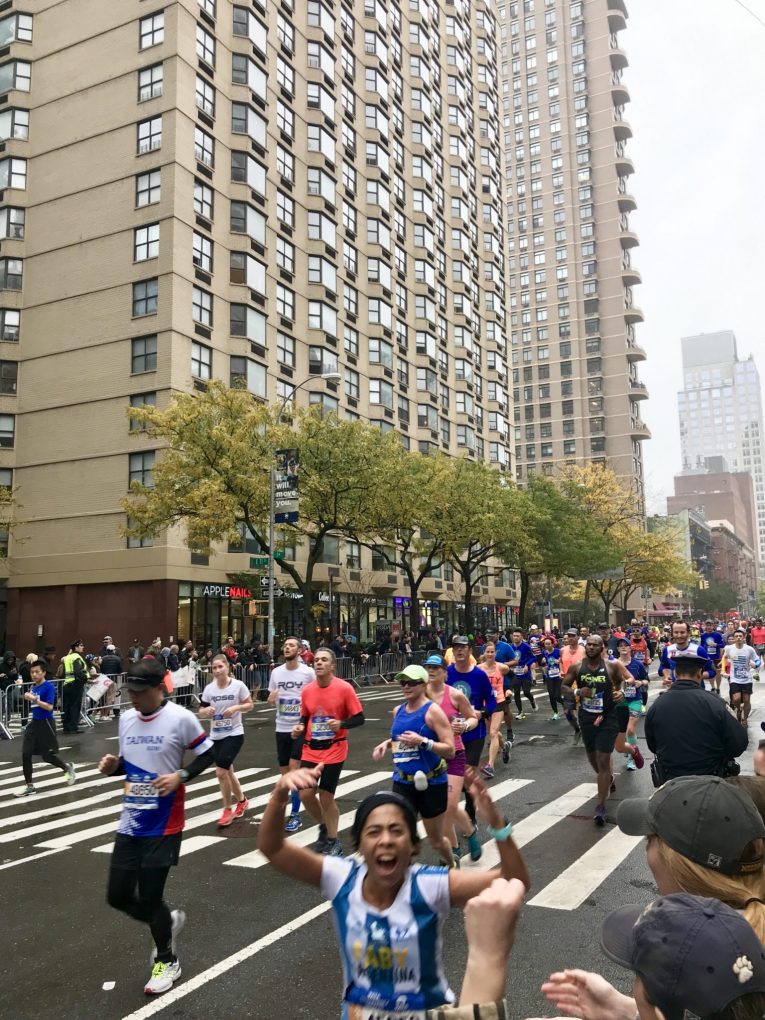 We had several friends running. It's fun to cheer them on as loud as possible and cheer for everyone with the names on their shirt. Even though I know this is not the season to be running a marathon (we're moving, it's winter, etc) you can't help but feel the itch when you watch others running.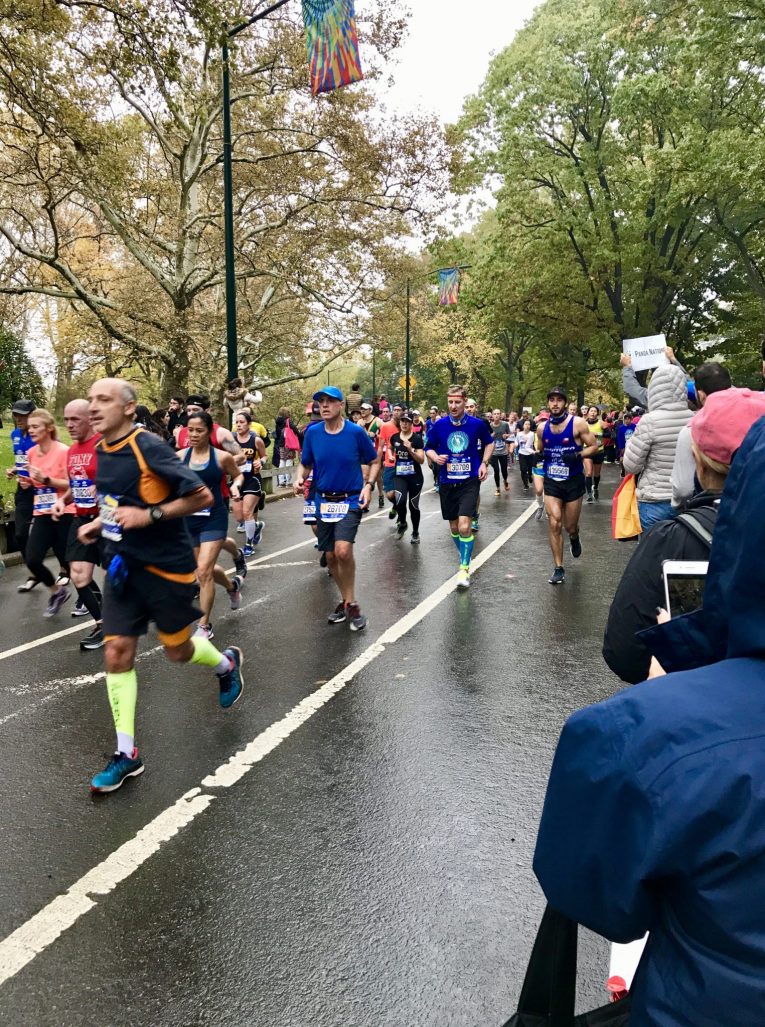 It was wet and damp, but that did dampen (ha) people's spirits. After our friends finished, we walked downtown to grab something to eat. All I was craving was soup. We stopped into Le Pain Quotidien for tomato soup + bread.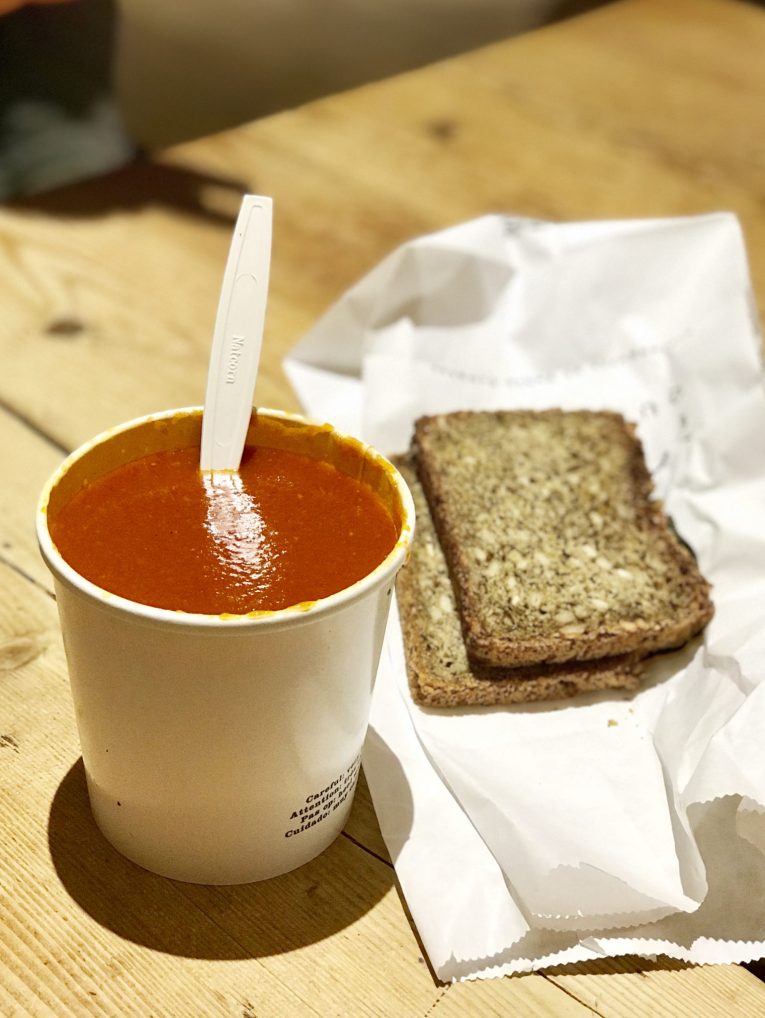 And then I hung out with my friend Ann in the afternoon. She just got back from a three month trip to Greece helping in refugee camps. She's a social worker with the most selfless, loving and empathetic soul. I'm the first to admit I can get sucked into my own life bubble and become completely ignorant of everything else going on in the world. That's something I want to change.
Church was at 5…I haven't been in so long with all the travel and it was good to be back.
Dinner was leftover green curry from the freezer + rice. While the rice was cooking and curry reheating I made a batch of Oh She Glows vanilla coconut granola.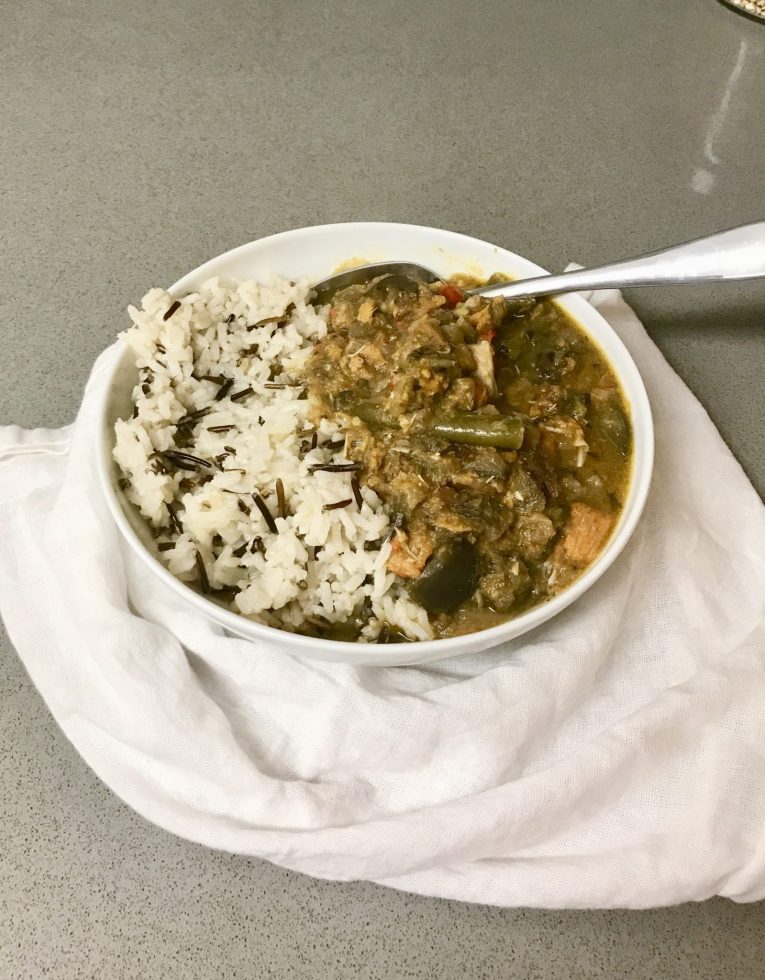 Then we watched an episode of this is us, ate ice cream and went to bed.
How was your weekend? Share any new recipes you've found or made this weekend in the comments!