Four years ago I was 2-3 pant sizes smaller and also way less content. Gaining weight and letting my body find it's set point was the best thing that ever happened to me. Better than marrying Nick, because if that didn't happen I wouldn't be the wife I am today and I might not be married to him. Summer is near, and as we all resurface from hibernation and break out the breezy shorts + dresses (yay!) the chatter on body image and "toning up" (whatever the flip that means) gets louder.
One thing about set point theory that is overlooked or not spoken about clearly I think, is that your "set point" isn't one certain number. Or even one number give or take a few pounds. No. Researchers estimate that the average person has a set point range of ten to twenty pounds. Ten to twenty pounds.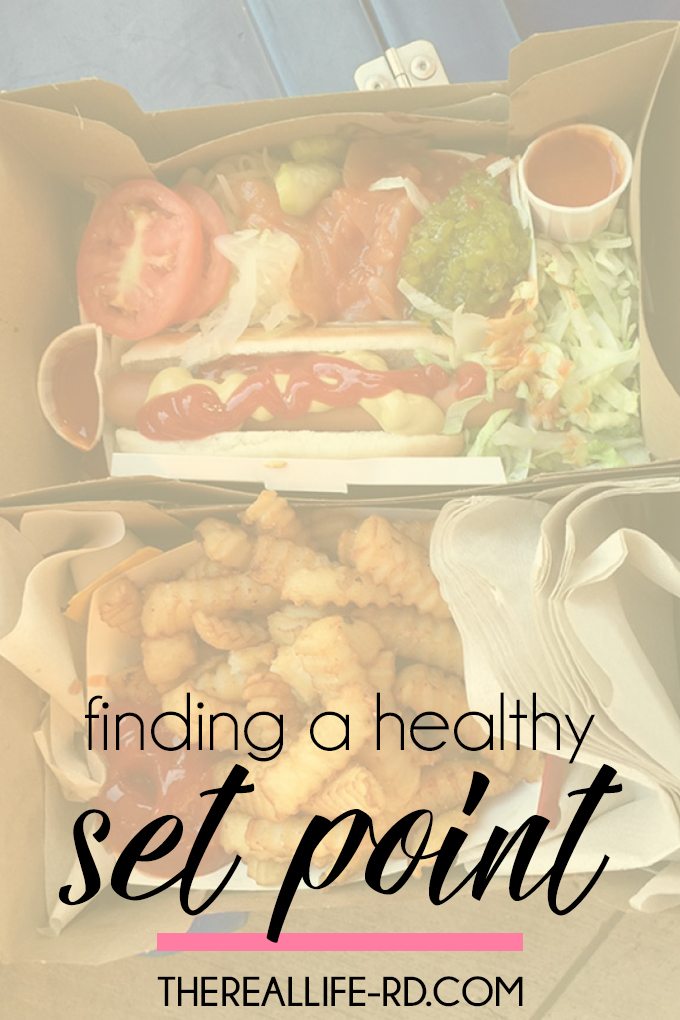 That means, at any given time and in any given season (think your early twenties vs postpartum vs menopausal vs an emotionally difficult time etc etc) there is a ten to twenty pound range in which your body will comfortably sit and not resist attempts to change. I think that's pretty awesome how the body can fluctuate and adapt to different periods in your life. Because our bodies are not static. That are really dynamic and a degree of weight fluctuation is normal….and suppose to happen.
Our lives aren't always the exact same, so why do we expect our weight to be the exact same all the time either? Our bodies need to change as life changes sometimes and that is okay. When people talk about eating healthy and maintaining a healthy weight I have to ask…what does that even mean?
What I know it doesn't mean is everyone eating all the organic green raw non toxic things and fitting into the same crop top. I talked about what I thought healthy meant here, so what does 'healthy weight' even mean?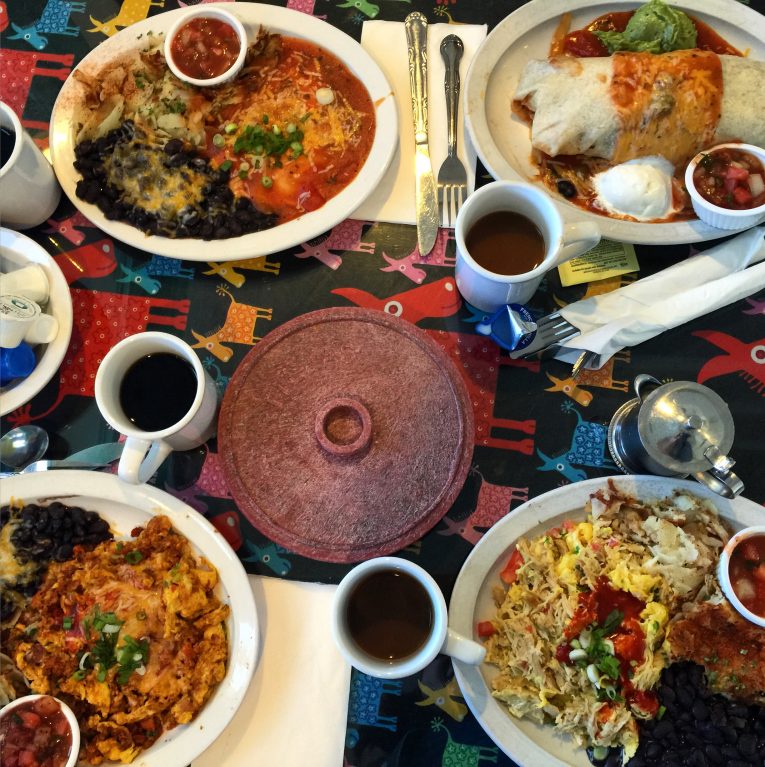 When your weight dips below your body's own natural set point your body is smart and it will attempt to adjust both your appetite and your metabolism in and effort to return your body to it's set point. Metabolism slows to conserve energy (because you're actually not meeting your daily energy demands) and in turn your body will sense it's starving, therefore it will try to be as efficient as possible with the inadequate amount of calories it's receiving. (Side note: this inadequate calorie intake is a big reason for amenorrhea, we don't need periods to live so it's an easy system the body can shut down to conserve energy.)
Are you sleepy? Are you cold all the time? Are you irritable? Is your sex drive in the toilet? Clients get a little caught off guard when I ask them about their sex drive. But when your body is underweight, it's likely estrogen is low too (in addition to your ovaries, fat cells play a large role in estrogen production) and when estrogen is low that means your libido is low because estrogen effects your sex drive. Sleepy, cold, irritable, crappy libido…all not fun.
So how do you know if you're at your body's set point? I don't believe there are blanket recommendations everyone should follow to get to your set point. The one way you will eventually find your set point is by turning inward, with intuitive eating, versus outward with comparison and objective measures to determine how much and what you should eat. Intuitive eating is not a quick fix and it's not black and white…it's really grey and murky and maybe uncomfortable in the beginning. But you will find your set point. And freedom and a life beyond your pant size. Here's lots of other women who could say the same.
While there's not a cut and dry answer to "what is my set point," there are some things that will let you know you aren't at your set point.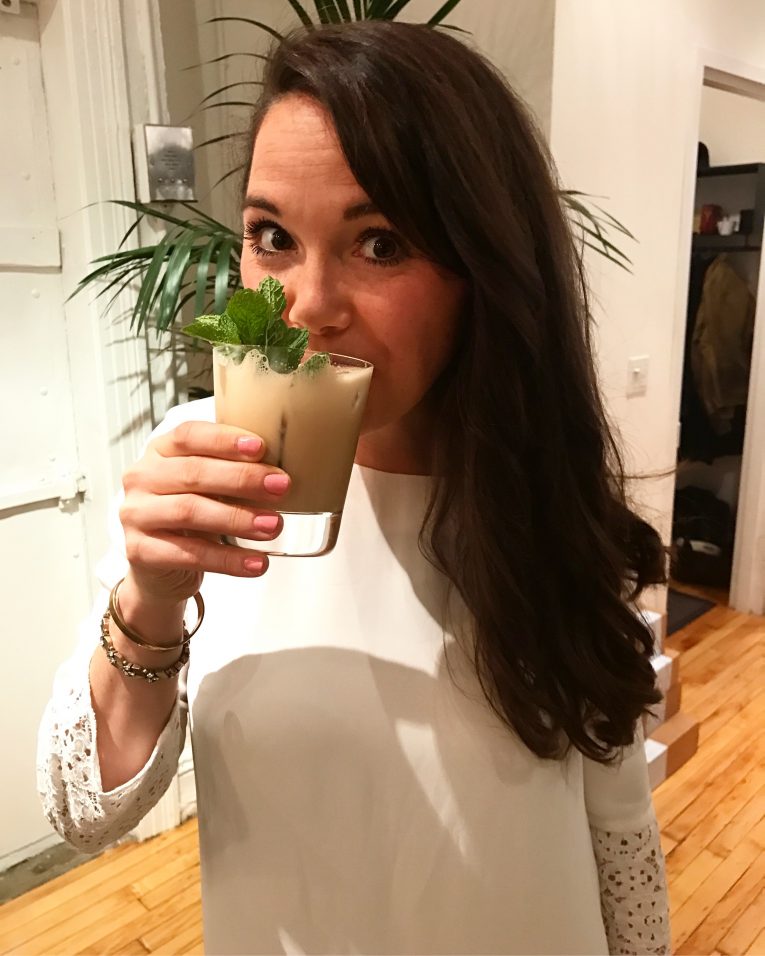 If you're knowingly restricting your food intake, yet maintaining your weight and not losing weight, or even more frustrating actually gaining weight. See above about energy conservation when your body is starving. Also I think it's important to note that you don't have to be eating 1200 calories a day to put your body into starvation mode. It doesn't have to be that drastic. I hear from
clients
all.the.time how amazed they are at the amount of food they need to eat to satisfy their hunger and maintain a their own healthy weight.
But the amazement isn't because they eat more than "normal" – often it's because when they lift their head out of a disordered world or stop following social media accounts that are more harmful then helpful, they realize what a normal amount and variety of food looks like. How freeing.
If you go on vacation and easily "gain weight" or you gain weight by "looking at a cupcake" you might be a) under eating on a regular basis so any deviation causes weight gain b) underweight and not at your set point c) perhaps you could be overriding hunger/satiation cues and it might be helpful to explore those behaviors
If you have to restrict your food intake, only eat particular foods (ex: high protein, low carb) or stick to a particular eating regime to maintain a number on the scale you're not at your body's natural set point. That can go both ways though- under eating could leave you above your natural set point just like under eating could leave you under your natural set point. Eating enough not only helps balance out hormonal chaos and decrease cortisol, but it gets your metabolism out of that sluggish state it could be in when it's trying to conserve energy from under nourishment.
Can I say a harsh PSA: please throw away your scale. your weight does not take away value or give you value.
The body is pretty resilient if it isn't starved, isn't sleep deprived, and isn't stressed to the max and spewing cortisol. You need cake to balance out the kale just as much as you need kale to balance out the cake. They both are nourishing in their own way.
We live in a world absolutely obsessed with eating clean and having toned thighs. But what about if we were obsessed with pursuing our passions and dreams and loving people and helping the needy and just enjoying this one life and this one body. And there is health at every single size. Don't let the internet or social media tell you differently.
Also, here are some other posts similar to this topic if you want to read more <3
Is Intuitive Eating Always a Good Thing?