This weekend was very low key. We traveled last weekend and are leaving Wednesday for California so we made loose plans and let the days spontaneously unfold. It was wonderful.
Friday night it stopped rainy and turned sunny so I scrapped my PJ baking plan and instead we drank some wine with friends, got Chipotle for dinner and watched The Heartbreak Kid (<– I don't really recommend, it was just…weird.)
Saturday morning we laid around reading and talking and drinking coffee for an hour or so and then I perused pancake recipes for breakfast. I decided on this recipe and threw in some chocolate chips. And then fried up some eggs in butter and slathered on the peanut butter.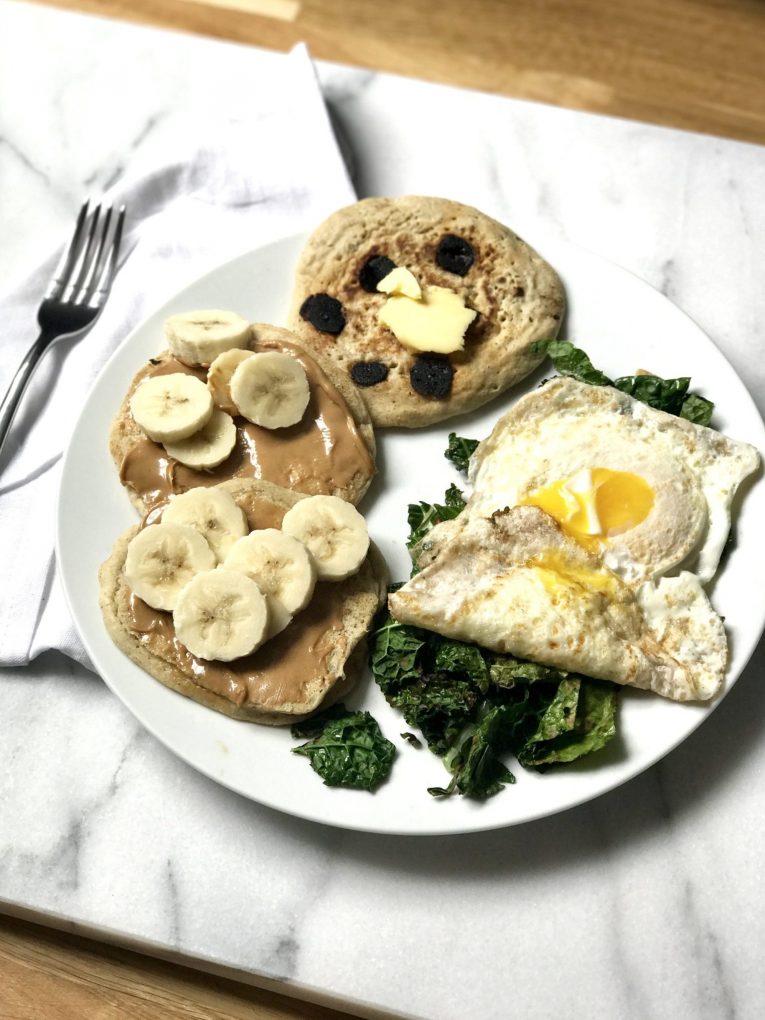 After a late breakfast I cleaned the apartment, Nick did finance things like reconsolidate my student loans (stuff I hate doing) and then I worked on blog stuff for a bit.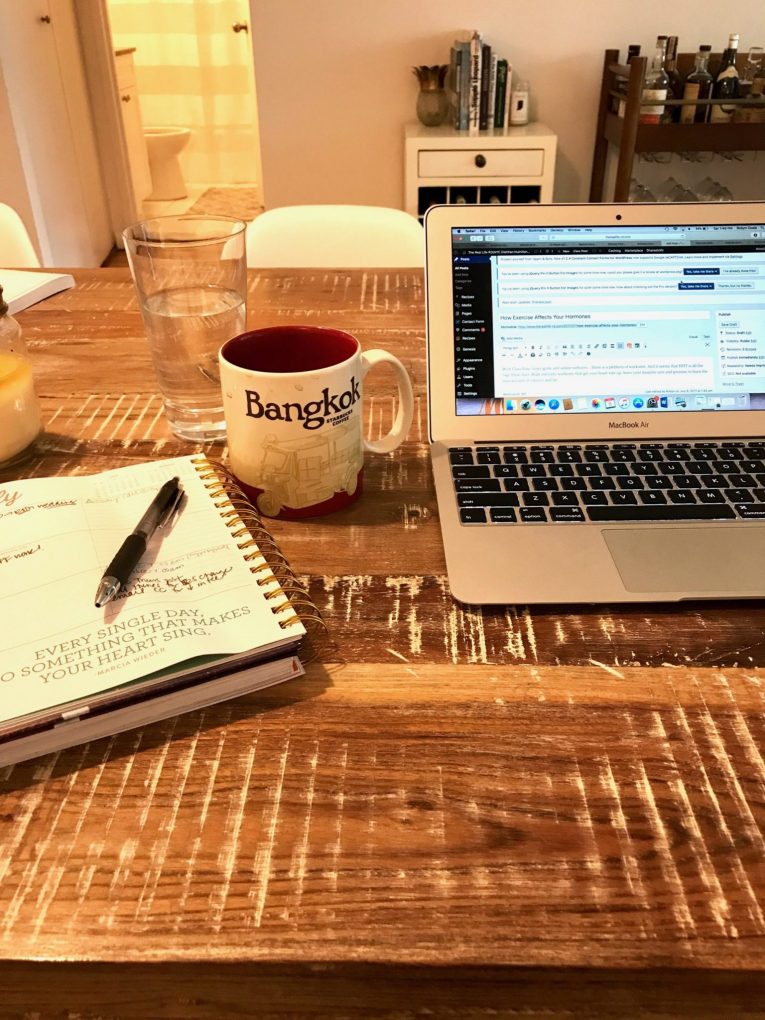 Around 2 or so I felt like moving my body so I went down to our apartment building's gym and whirled around on the machines for a bit while listening to a podcast. My knees all of sudden have began hurting even though I occasionally run these days….so I'm not quite sure why they are suddenly so painful. My brother is a PT so I talked to him about it and he gave me some exercises to do. Hoping between the exercises, minimal impact movement and lots of icing I'll be healed up soon.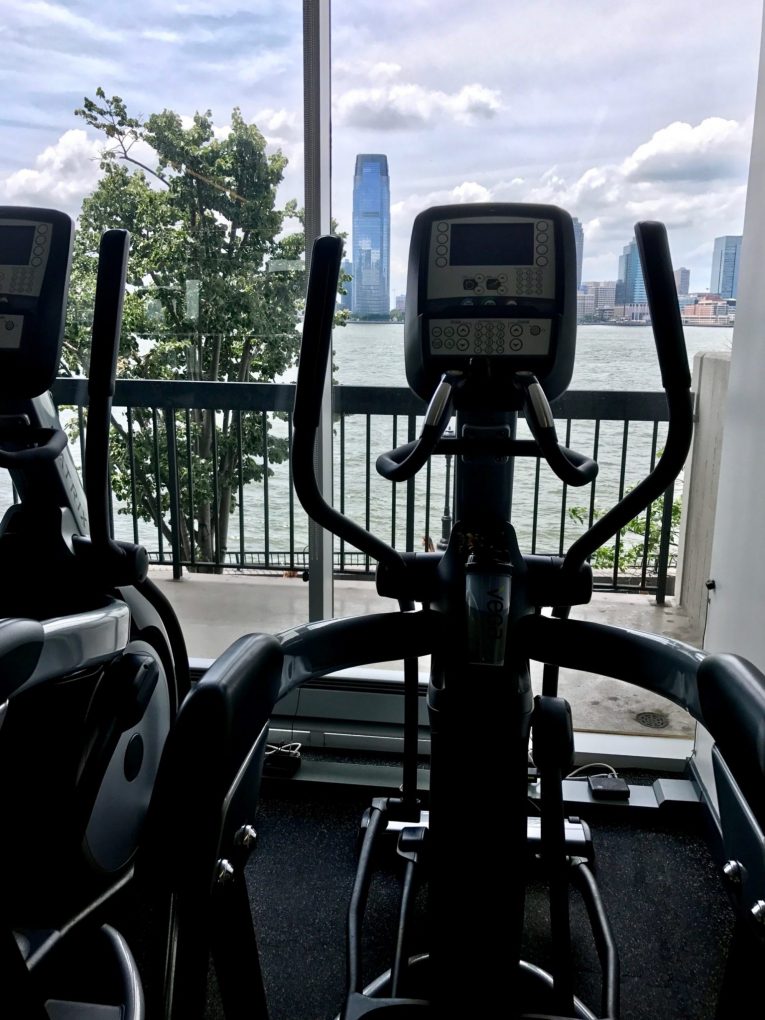 Later in the day we meal planned for the week (my strategy: take 10 minutes to find a dinner recipe and write down a list), and then I did some blog work, rolled around on the foam roller and talked to my friend Kelli on the phone. On the weekends if we have a later breakfast we usually just end up snacking through to dinner. Green smoothies, popcorn, chocolate…crackers with cheese/hummus. Whatever is left in the fridge from the week.
Our friends Ben and Aime where with some people at City Vineyard which is only about a mile from our apartment and invited us to hang so we went up there for a couple hours and had a glass of wine.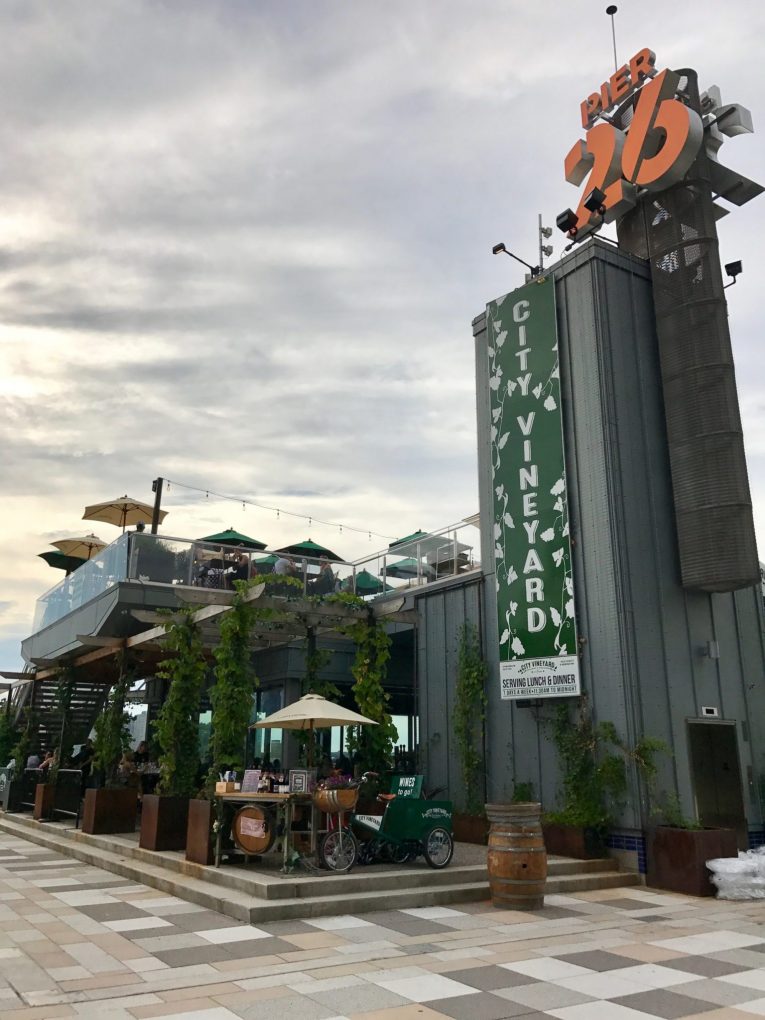 Then I got hungry and told Nick I really wanted to make margaritas. As I was cleaning the apartment in the morning I had a margarita craving that had to be tamed. Yes, I think about tequila at 11am. So on our way home we swung by the liquor store and Whole Foods for some snacks and Trey and Nicole tag teamed and takeout from Mole for dinner.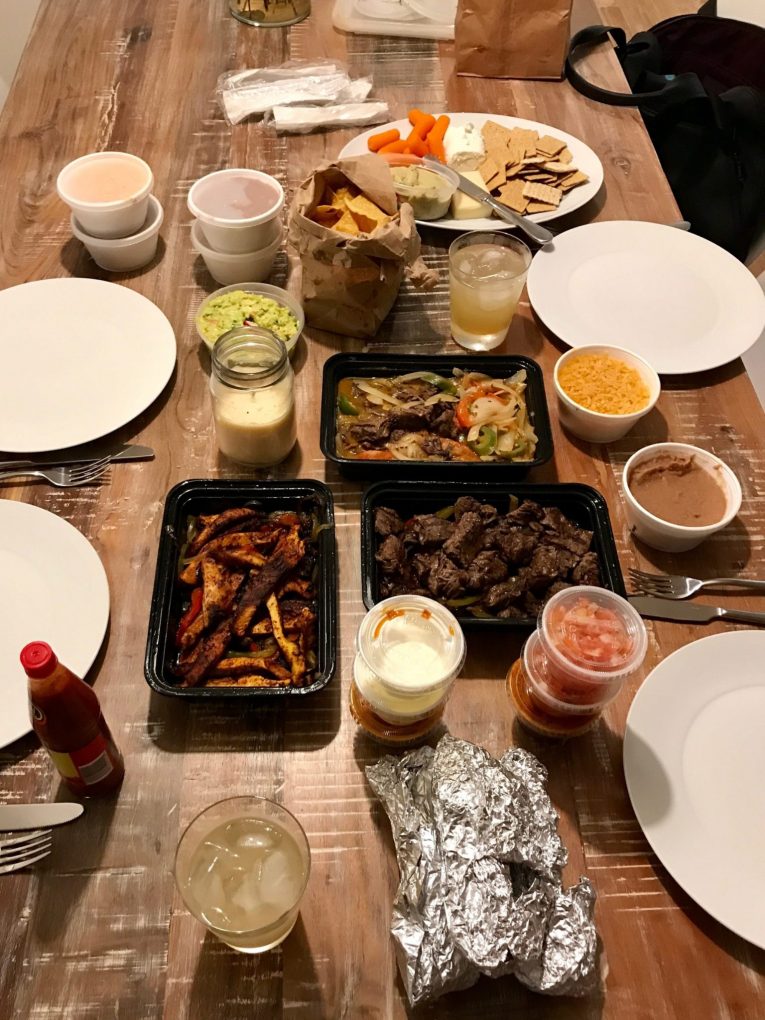 We ate fajitas, drank margs, talked about life and then started to watch Paterson but it was so slow and boring that we stopped half way through. I foam rolled my IT band and then couldn't keep my eyes open and headed to bed.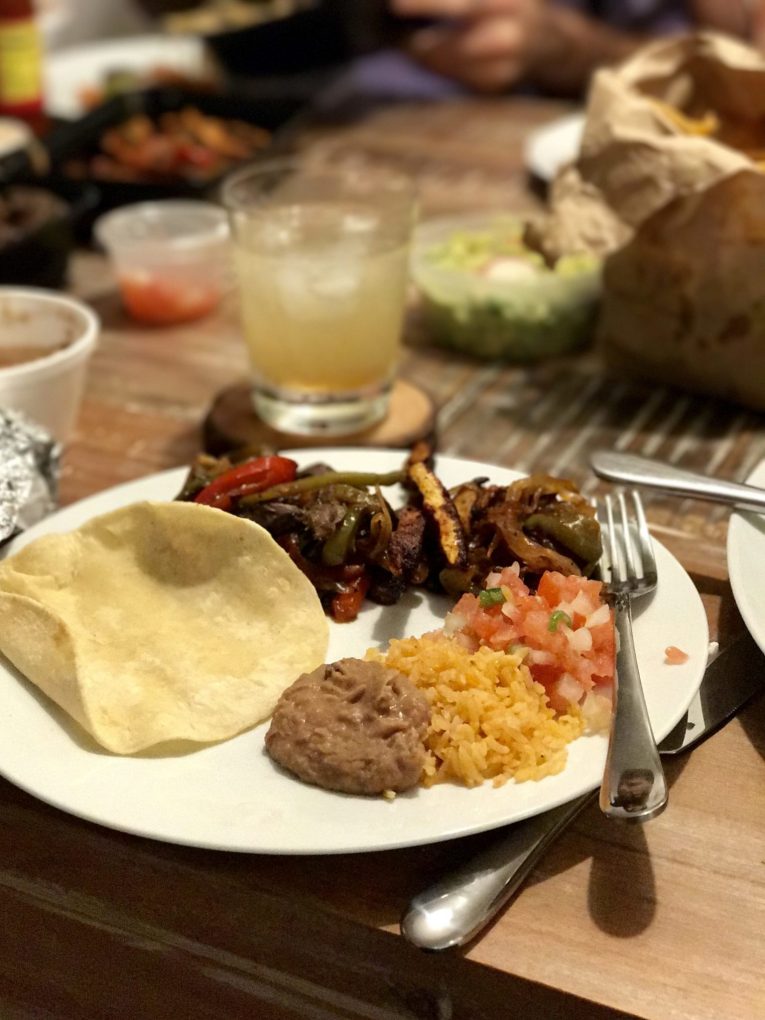 Sunday morning I sat outside in the sunshine and wrote this blog post, journaled a bit and then we made pancakes again. I love pancakes, they feel so Sunday morning right?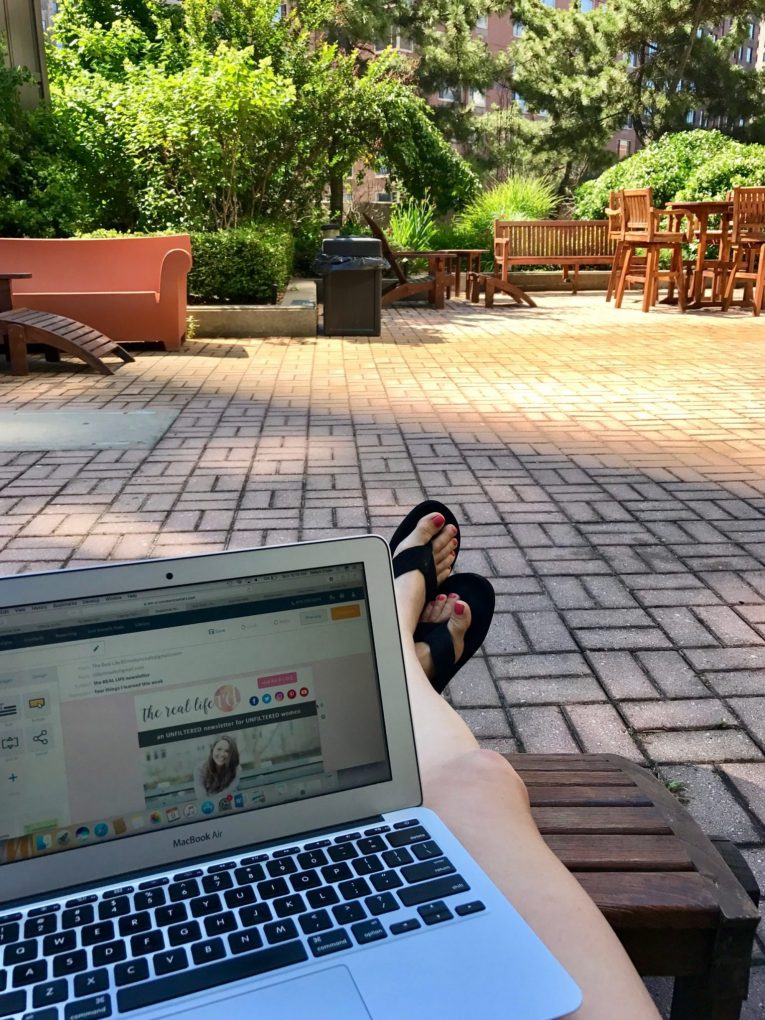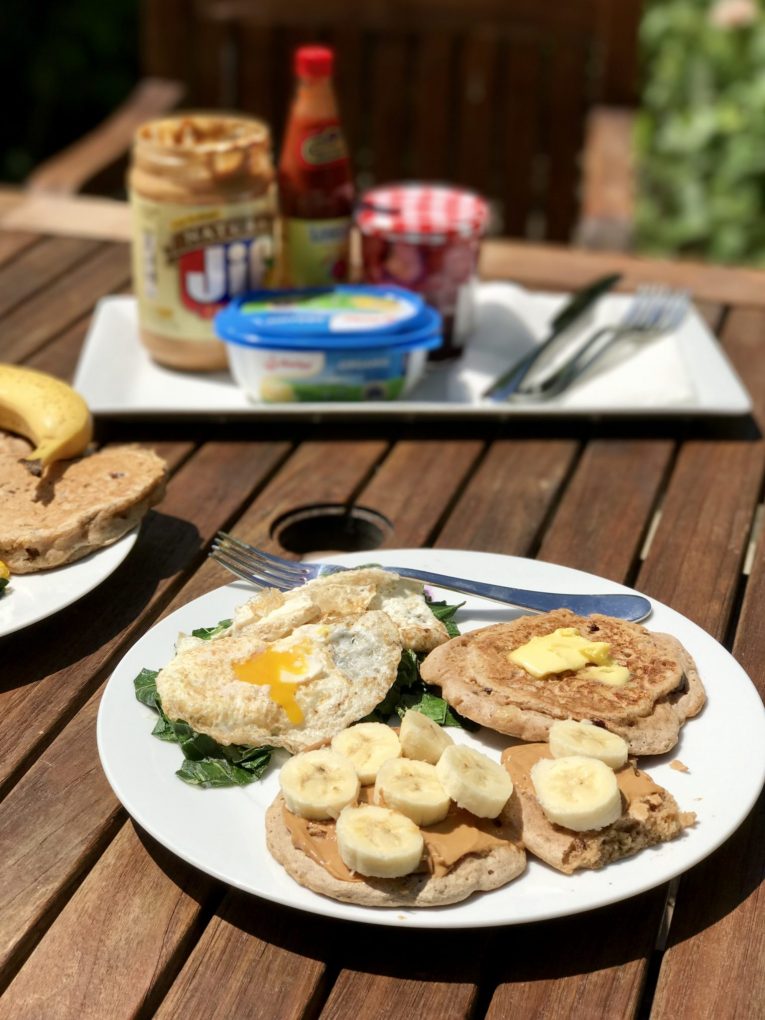 Then ordered our groceries on Instacart (avoiding grocery store = so much less stress) went on a walk, did some yoga, laid in the sun some more and read, then showered and headed to church.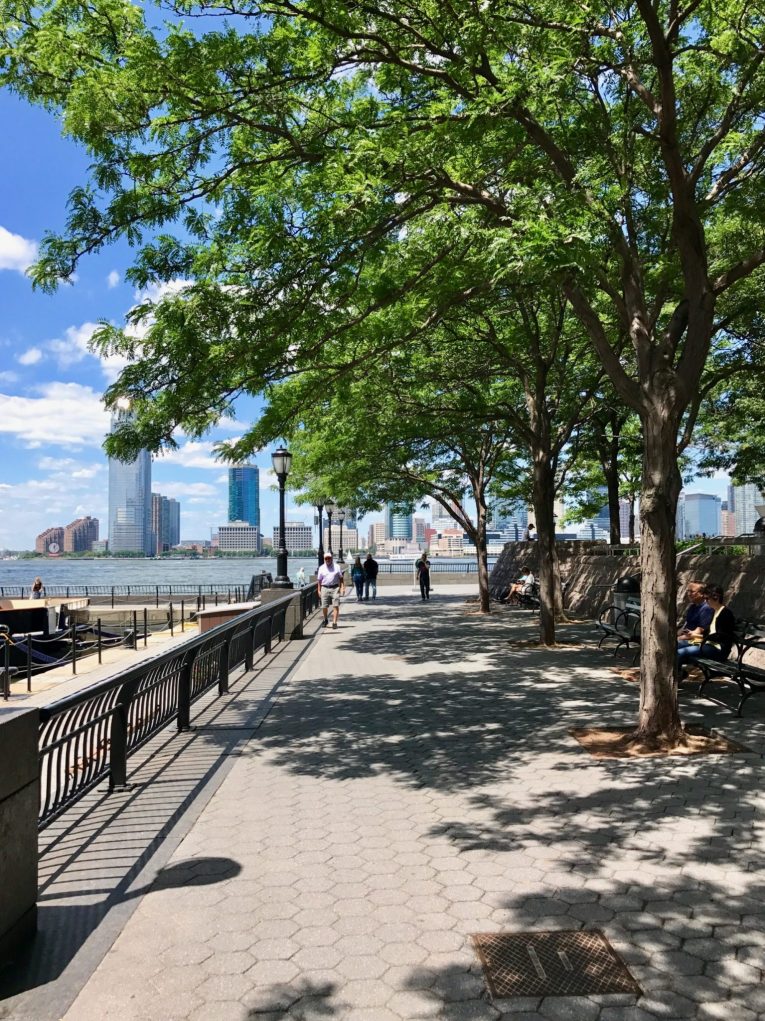 We biked home, ate curry outside with the sunset and then watched This is Us before heading to bed.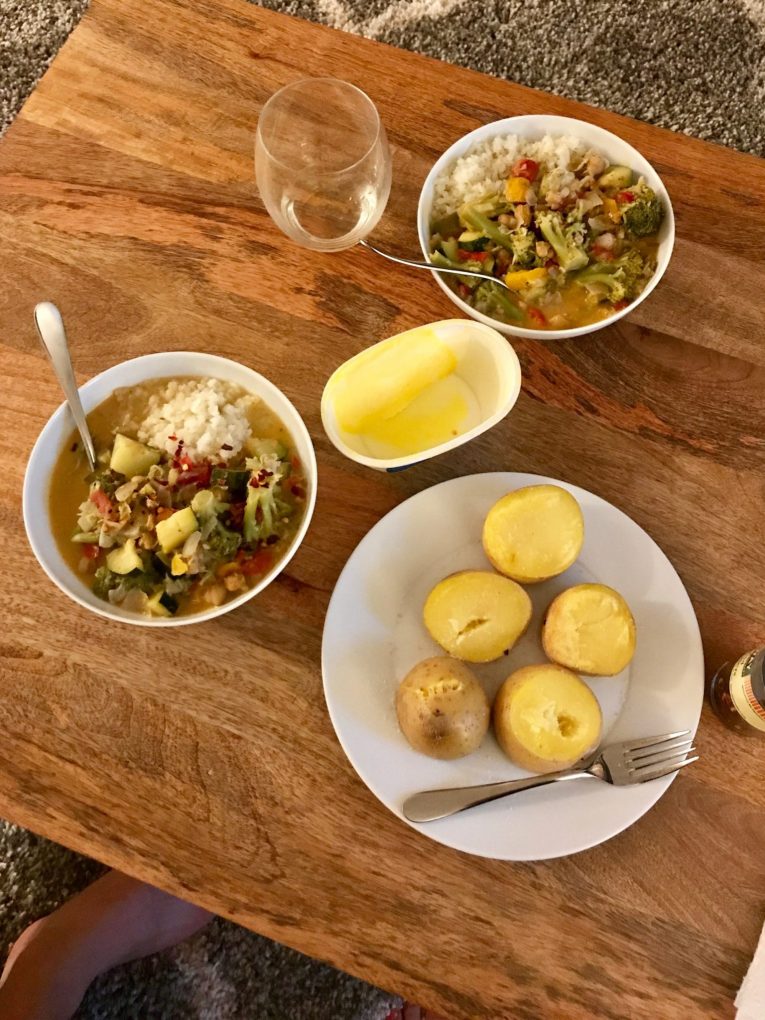 Low key weekend. Just want I needed. How was yours?