It's been wonderful and relaxing to have my mom stay with us for the past week. She drove in on Monday because she brought a lot of stuff from our wedding that we couldn't take home on a plane, so to make the most of a 12 hour drive she's been hanging out with us all week. She's been here a handful of times so while Nick and I are at work, the woman can totally hold her own. But after a long week, we were looking forward to some quality time this weekend. Nick was out of town so it's been nice to have some girl time 🙂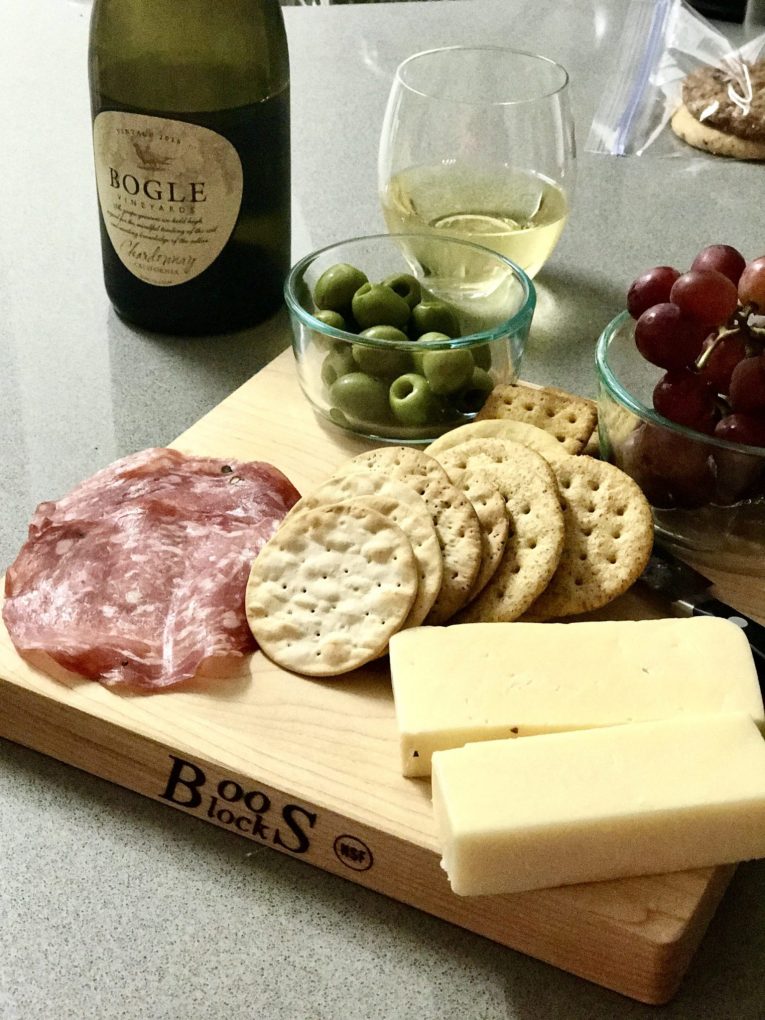 Friday we were both exhausted and it was rainy. So we did what my Friday night usually consists of…a cheese board, glass (or two) of wine and getting take out. I walked over and picked up a veggie pizza with arugula from SkinnyPizza (hate that name they use to brand their thin crust pizza, but the pizza is pretty good so I got over myself)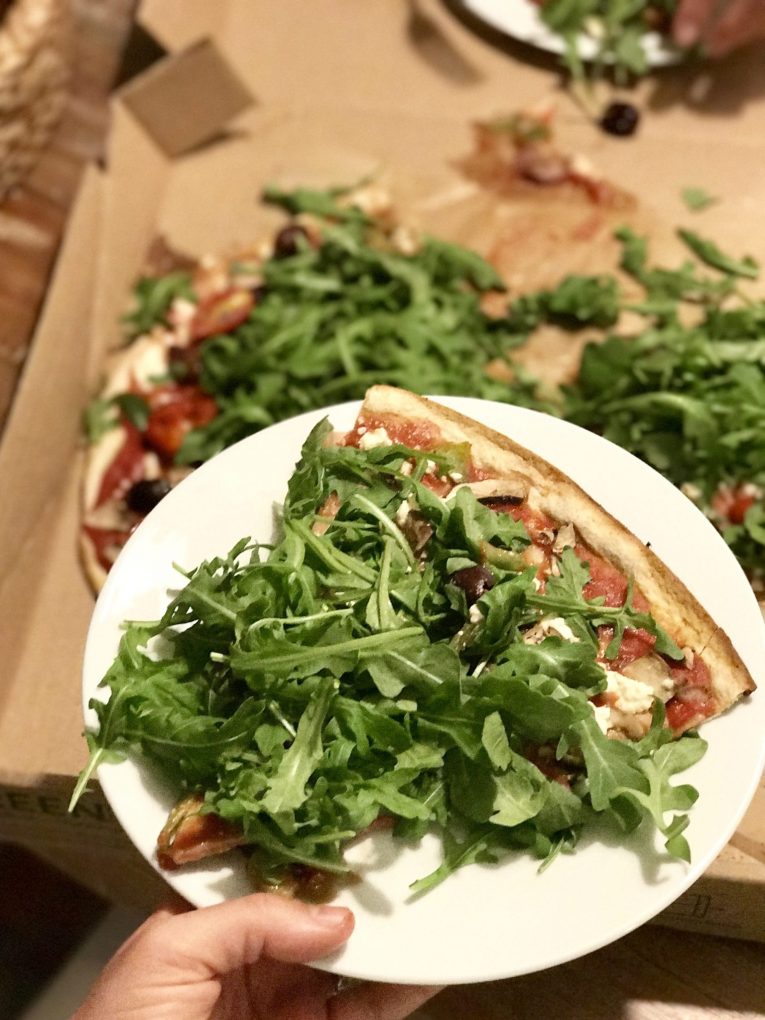 We watched a movie and then I was fell asleep on the couch at 10pm..
Saturday I woke up and did some blog work, ate a banana and pb and then met my friend Sarah at 9am for a run across the bridges. We ran across the Manhattan bridge into Brooklyn, through Brooklyn Bridge Park (which is gorgeous, especially in the morning) and then across the Brooklyn bridge back into Manhattan. I loved catching up with her and it was such a refreshing way to start the weekend!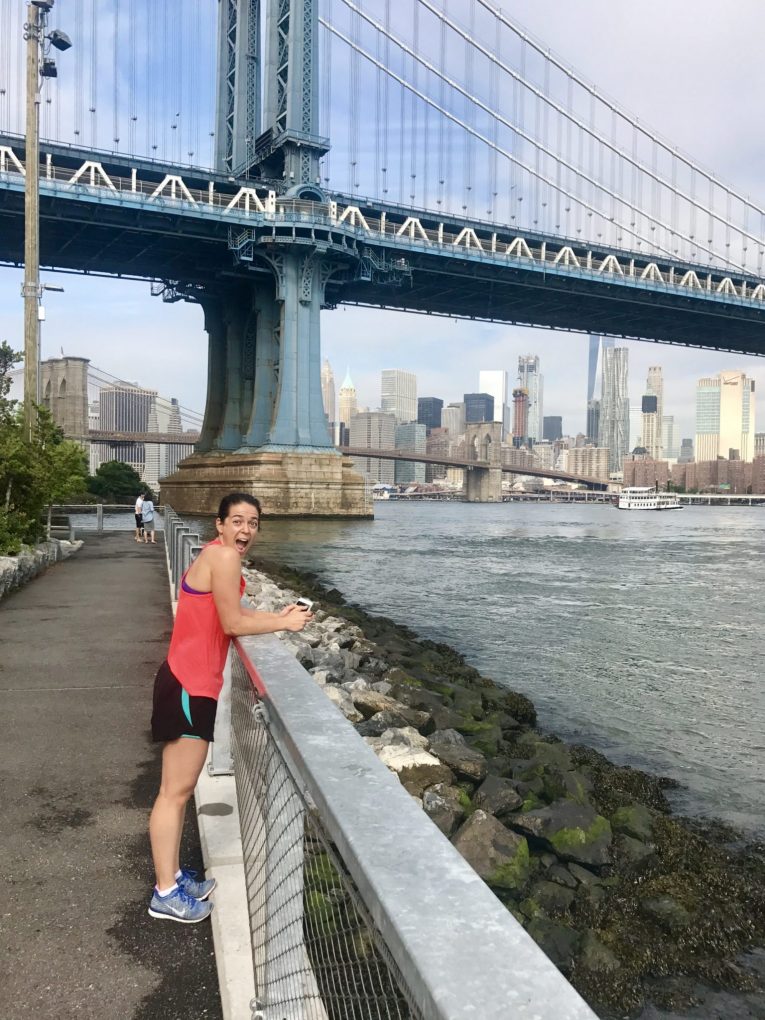 After showering, I made breakfast for us. Eggs with kale and tomatoes, parmesan and avocado toast. Plus a slice of cinnamon toast (butter + sugar + cinnamon) and some strawberries.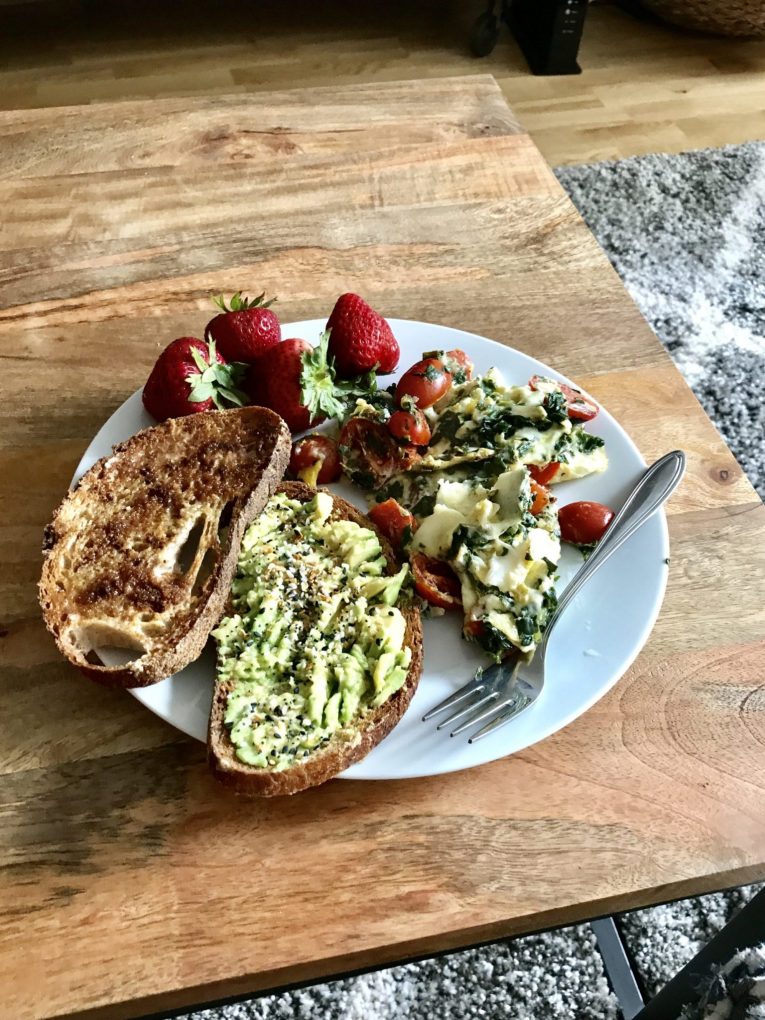 We headed out to get a manicure and pedicure a bit later. This is the one thing I will gladly spend money on for self care. Love it.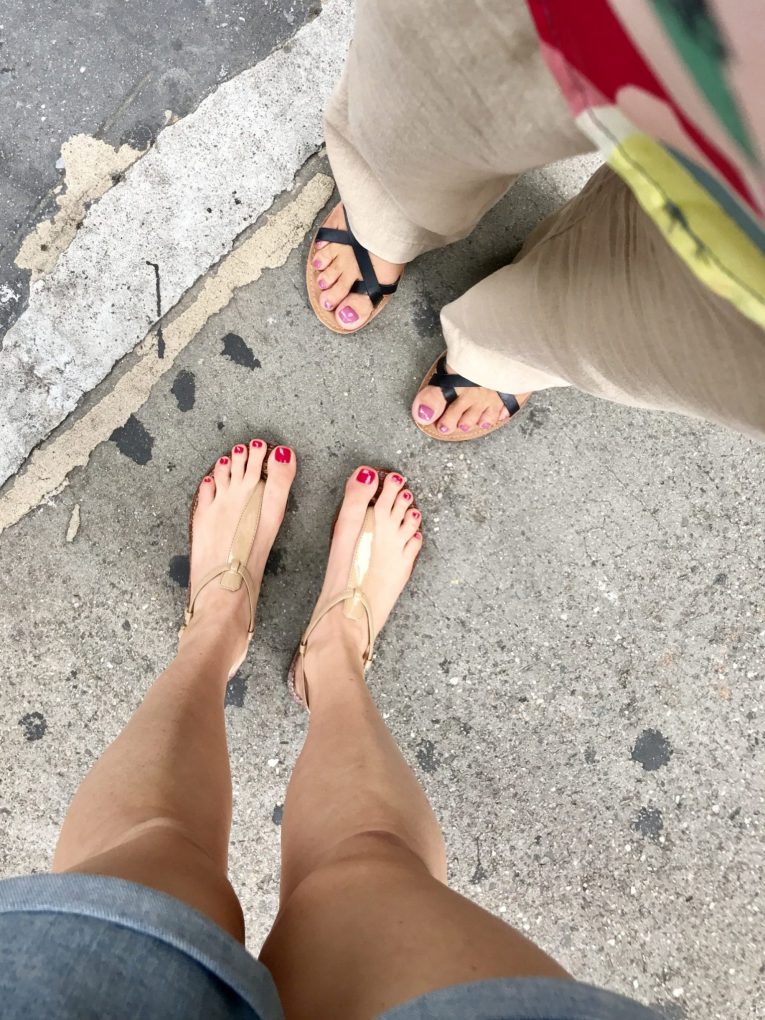 Not even two hours later after breakfast I was starving. So we swung by Whole Foods for a quick lunch before going to see Chicago.
I filled a box with spinach, tahini cauliflower, roasted brussel sprouts and an asian peanut slaw. And we also snacked on Annie's Party Mix and a carton of whole milk greek yogurt that escaped my camera.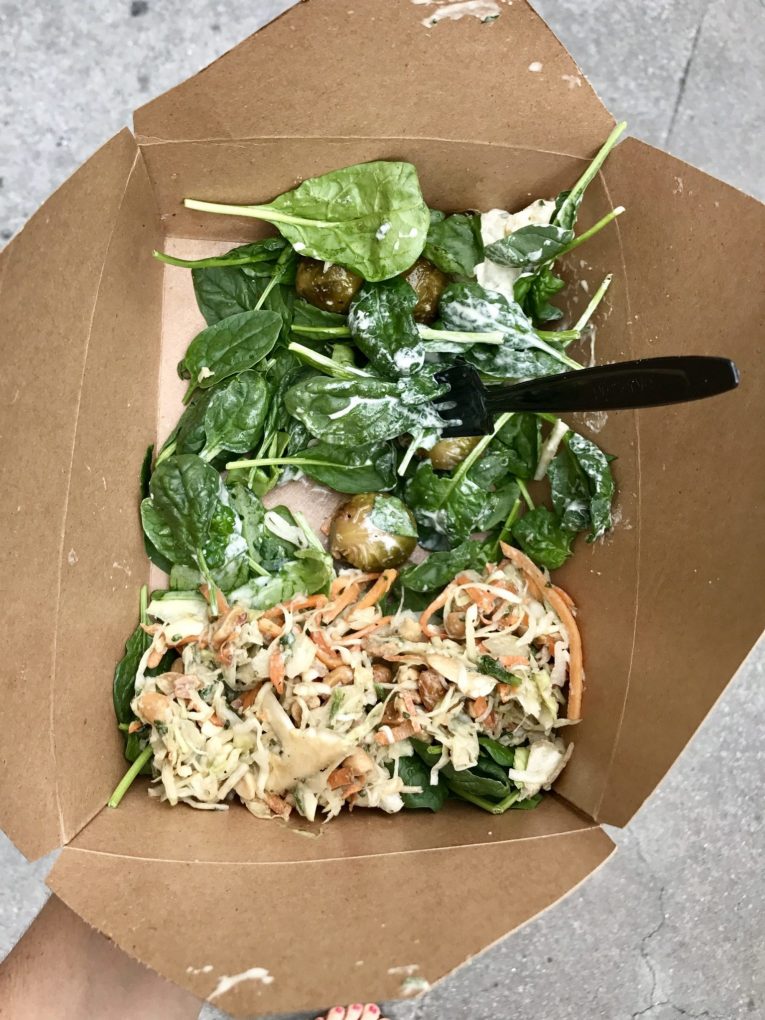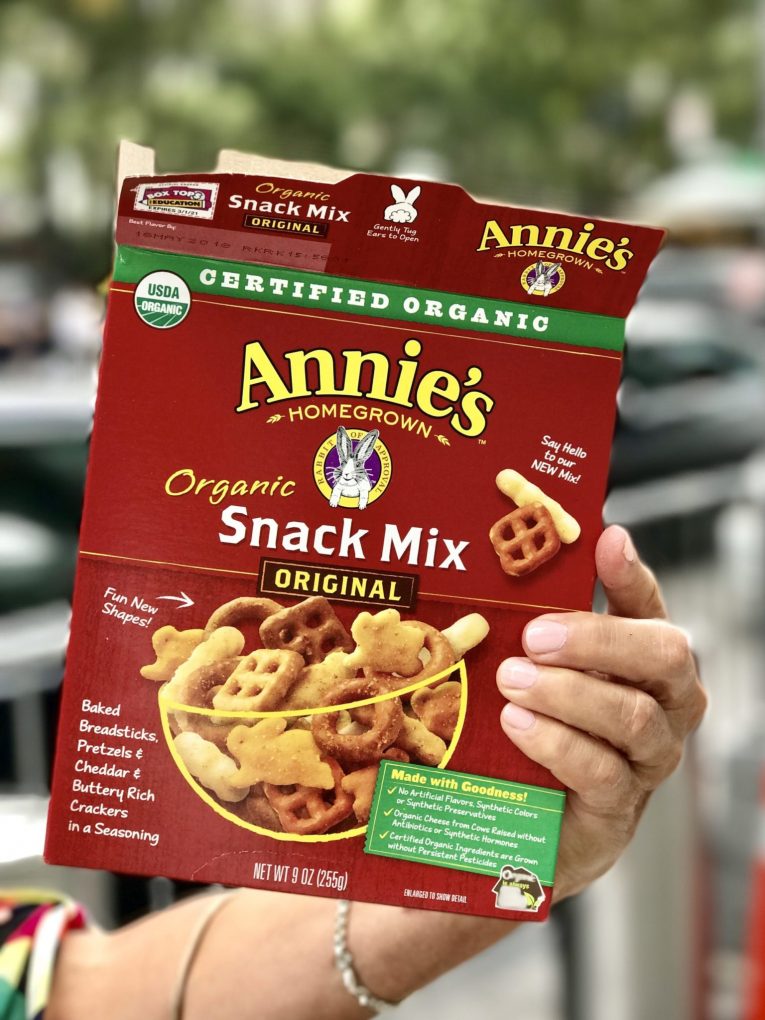 And then we navigated Times Square to get to the theatre. Whenever my mom is in town we try to go to a show since Nick and I don't go often (because life gets busy and tickets can be $$..) But we snagged these tickets half off at the TKTS booth for $56 which was great price for Broadway.
Although the shows was almost unneccessarily overly sexual at times, we both loved Chicago! I thought the lead actress (Charlotte d'Amboise) who played Roxie was INCREDIBLE. I could not get over the fact that this woman could dance and sing like that at 53 years old. GOALS to be that healthy and ambitious and passionate at 53.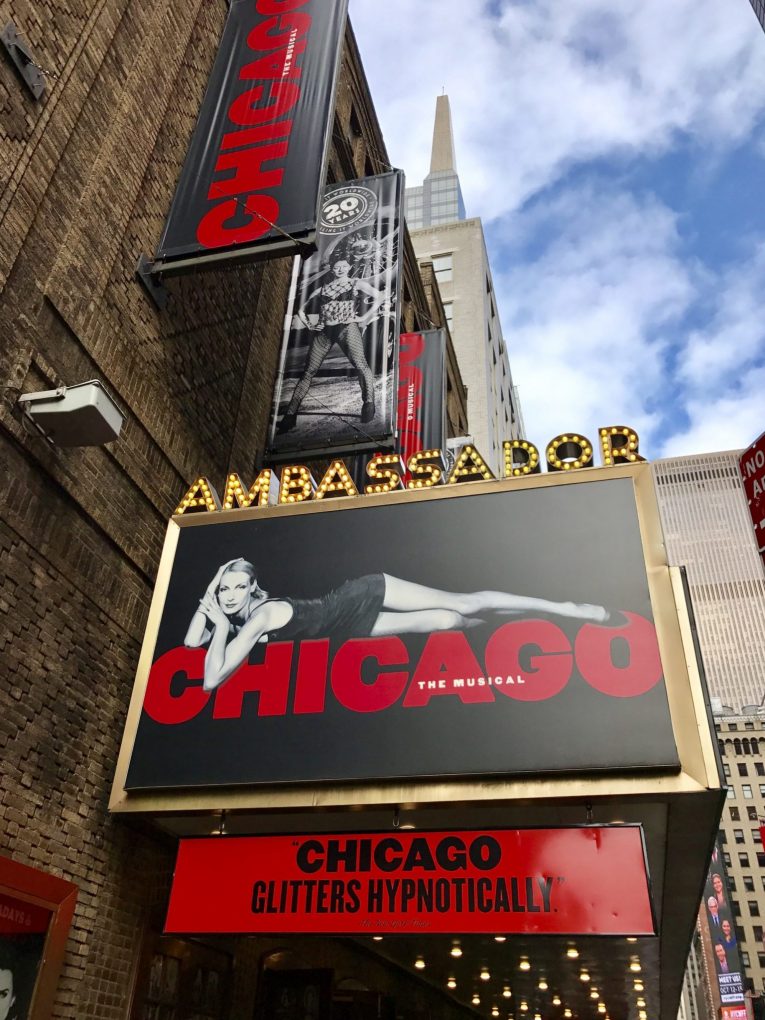 Afterward, we strolled the 2 miles down 7th Avenue to the West Village for dinner. If I have the time, one of my favorite things to do in the city is to stroll the streets because things change SO MUCH even in 1 mile span.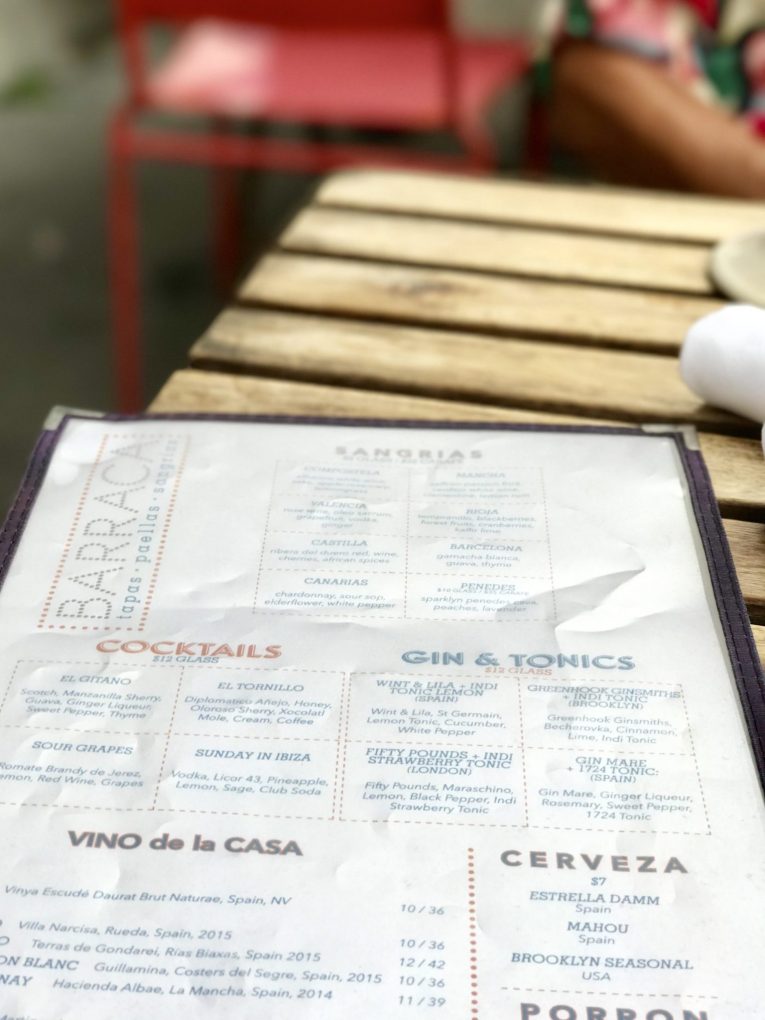 Dinner at Barraca was fab, highly recommend if you're in the city and want somewhat affordable food and drinks. Plus, I love tapas…you get variety of flavors. We weren't starving so we ordered a few lighter plates. Grilled broccoli with a roasted tomato sauce and pine nuts, these amazing fried brussel sprouts and bacon wrapped dates stuffed with gorganzola that were huge (and rich and delicious).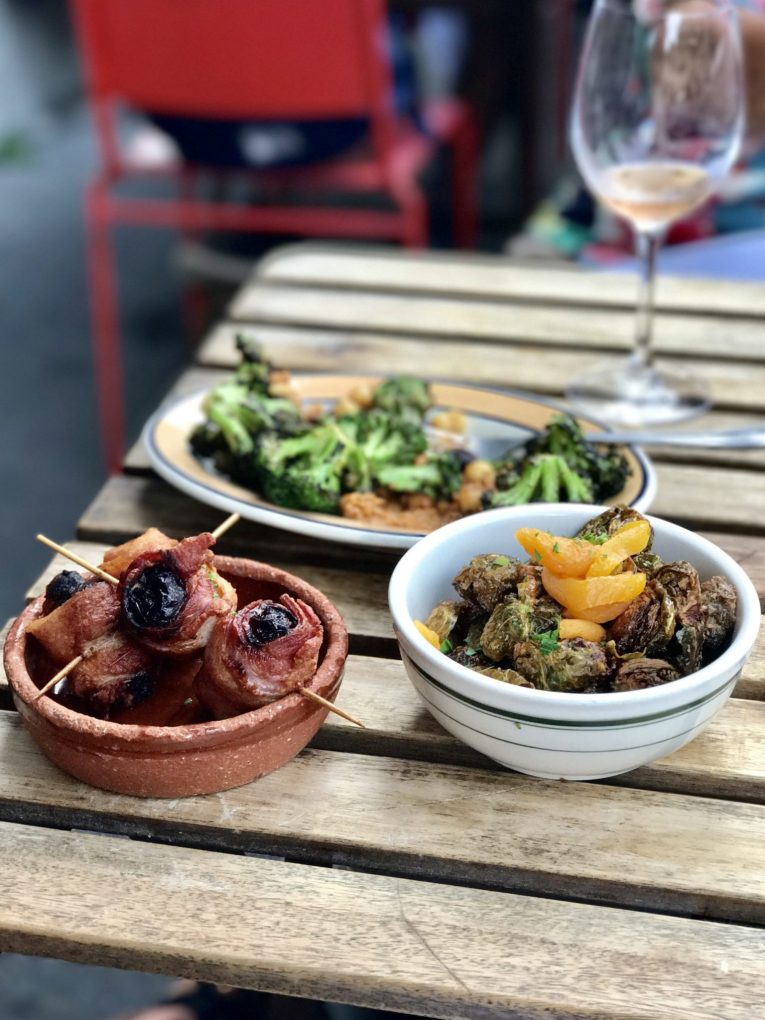 It started to drizzle so I suggested we uber home really quick and then wrap up the night at home with a cheese board and a margarita. They don't go together at all, but a margarita sounded super refreshing. I can only run around the city for so long before I'm like….I want my soft clothes and the coziness of my apartment. Momma Coale was game so we did just that.
And then I fell asleep on the couch by 10:30….
I woke up Sunday a little before 7 and spent the morning praying for Charlottesville. It's absolutely heartbreaking. I did A LOT of growing up in that town so it holds a tender spot in my heart…seeing the same streets I use to walk down every day become the site for violence, racism and hate left me nauseous and filled with grief.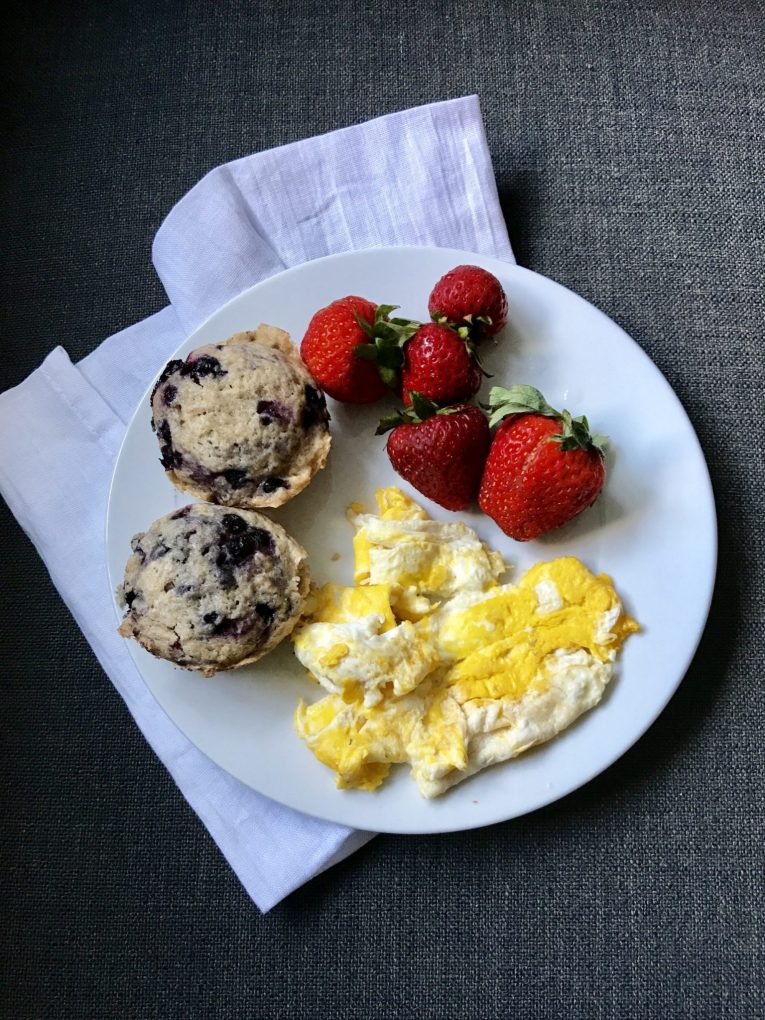 Soooo Sunday morning was slow. Coffee + breakfast + relaxing.
I made some blueberry muffins out of a box mix and scrambled up some eggs. Then we laid outside in the sun (with lots of spf) for a few hours reading and resting. It was glorious.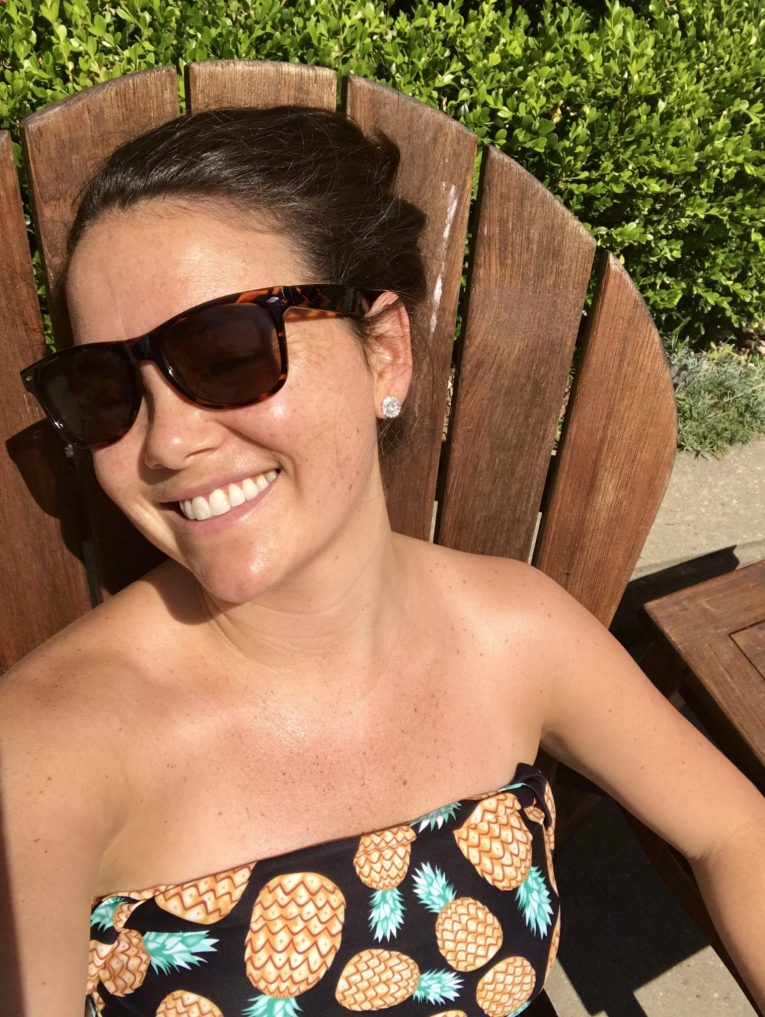 Around 1 or so we reheated some pizza from Friday night for lunch. Nick had to finish up a project for work that was due on Monday  so momma coale and I headed off on a biking adventure into Brooklyn. My mom had never been so I had to help her check it off her list.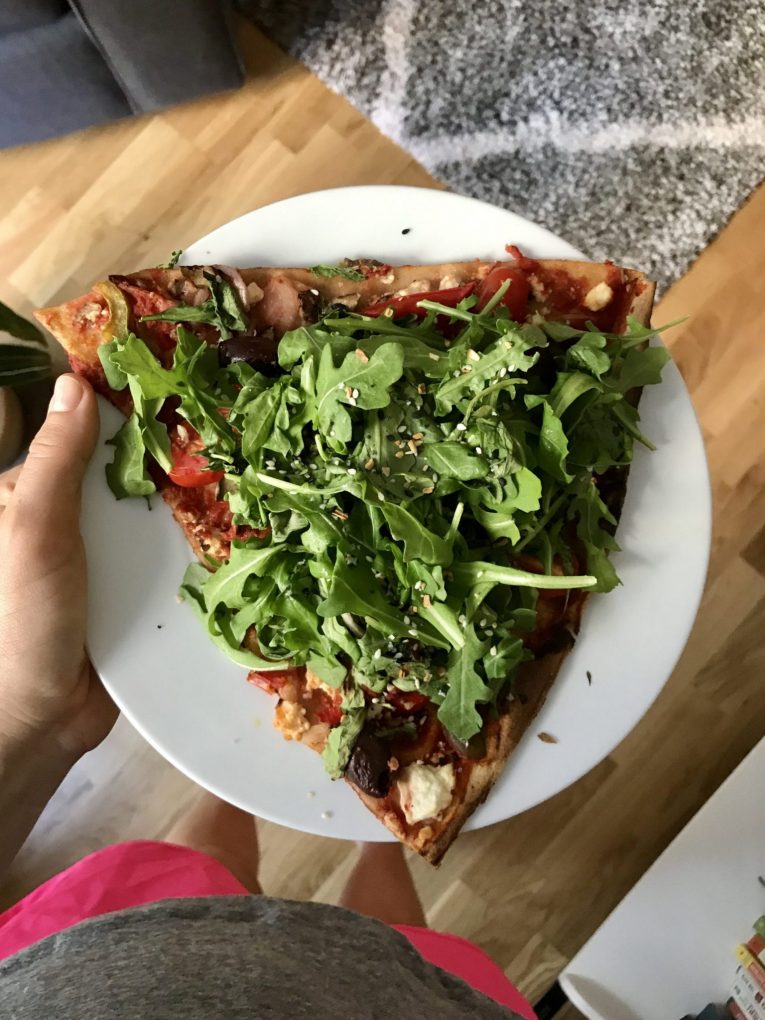 Ummm, I probably won't try to take my mother across the Brooklyn Bridge on a Citi bike again….
But she was a total trooper! We got over into Brooklyn Bridge Park, strolled around and soaked up the views.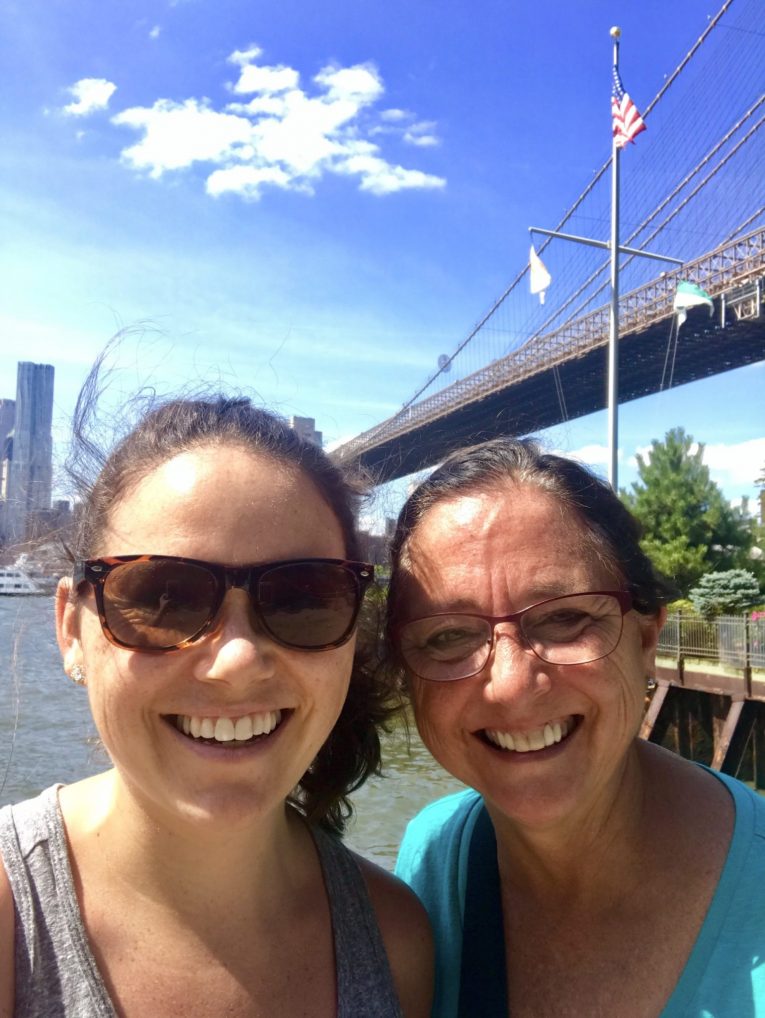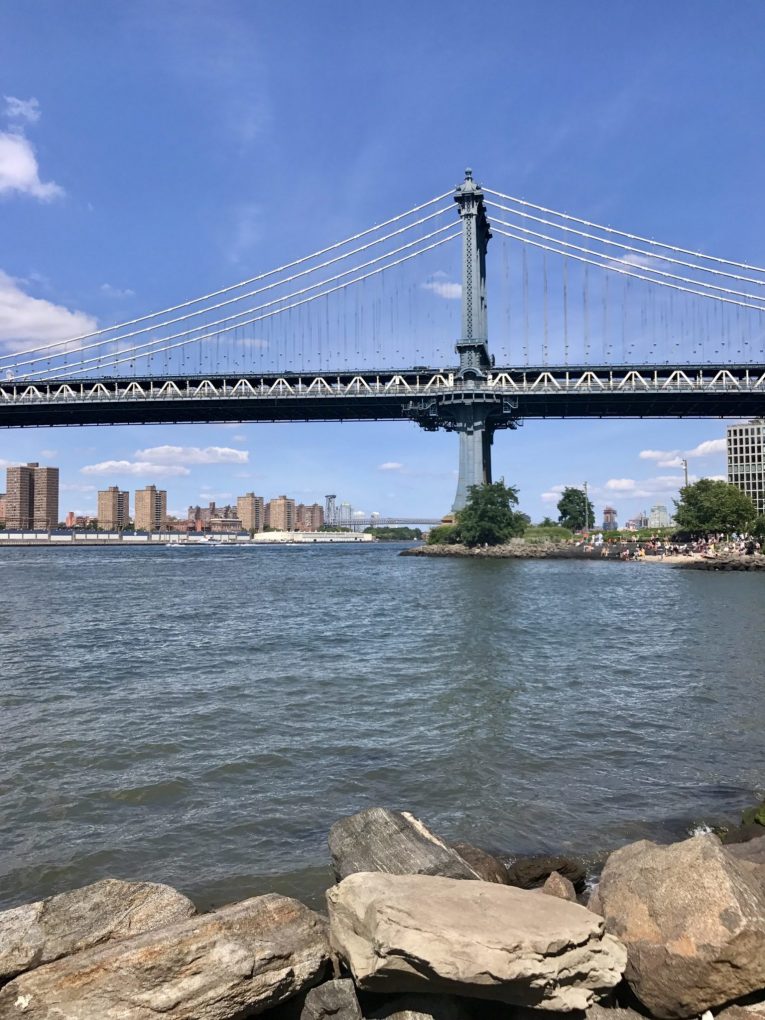 Then we got back on our bikes and biked back across the Manhattan bridge which is about 1000x less crowded and has pretty great views of the East River and downtown Brooklyn.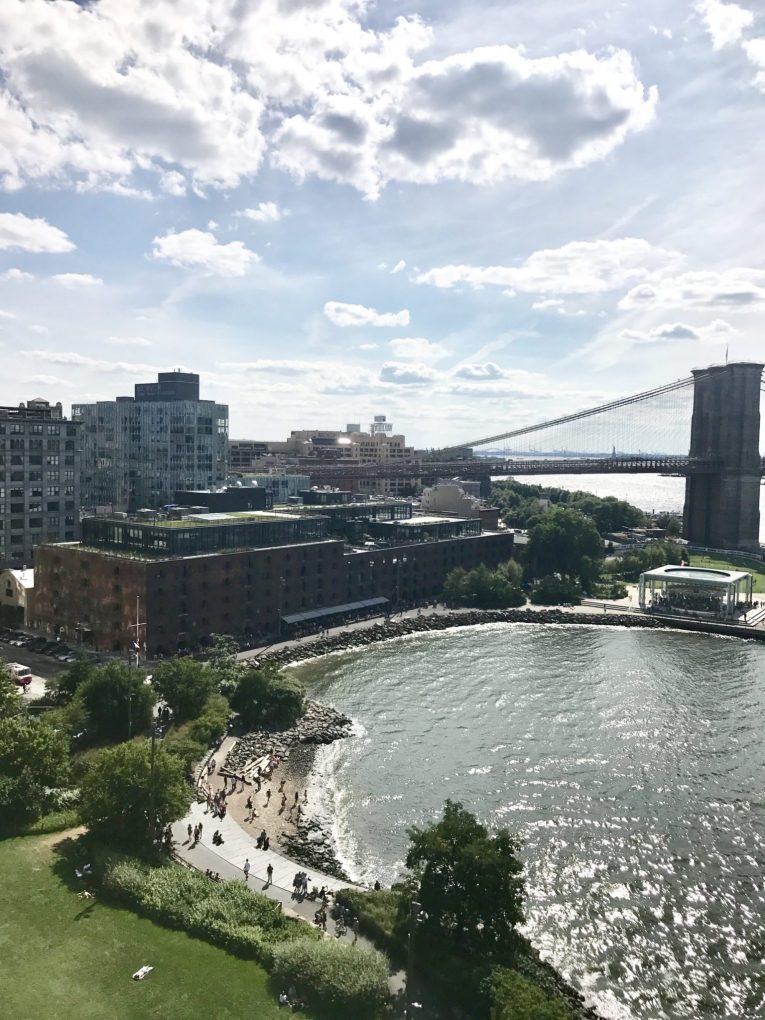 After we got back into the city, we swung by Peacefood to pick up dessert because I was really craving their carrot cake. And because it's New York, we happened upon a street festival on our way there..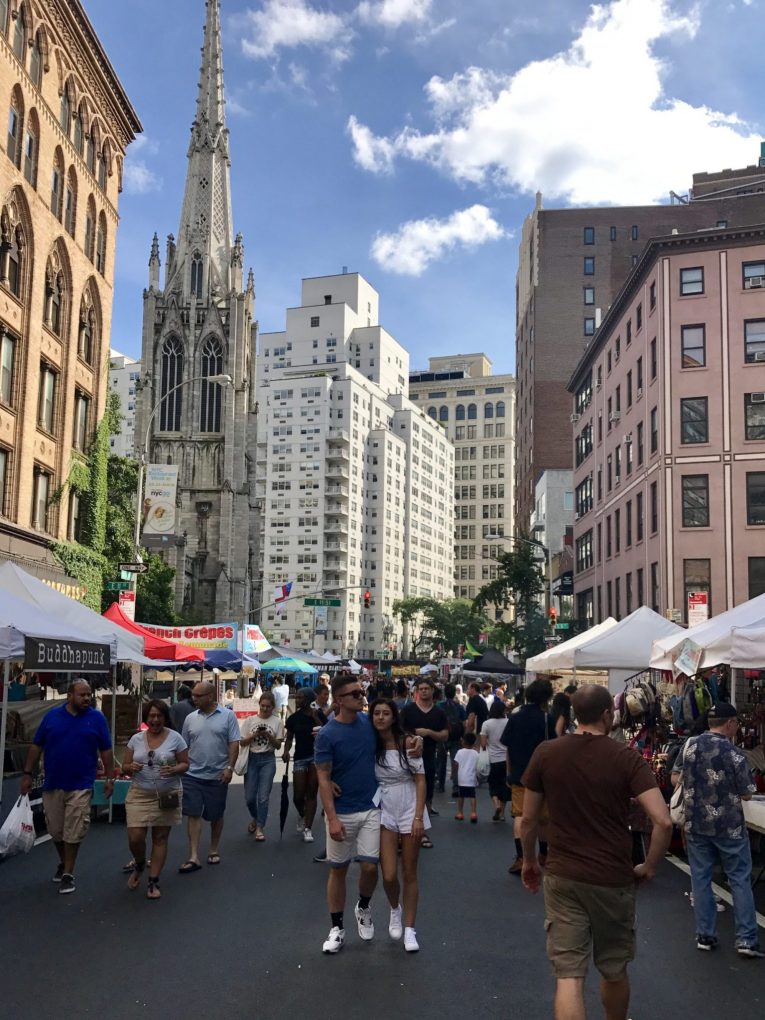 We got home around 5…I did some stretching and planks because my muscles needed to be lengthened and shaken out so badly.
Showered. Ate some cheese + crackers. Drank some wine.
Dinner was a group effort, I did the onions, Nick was on burgers and my momma did the veg + garlic parmesan potatoes –> my mom makes these and they are sooo good. I think all you do is boil potatoes, then mash them down, drizzle with olive oil, cheese and sea salt and bake for 20 minutes on 400.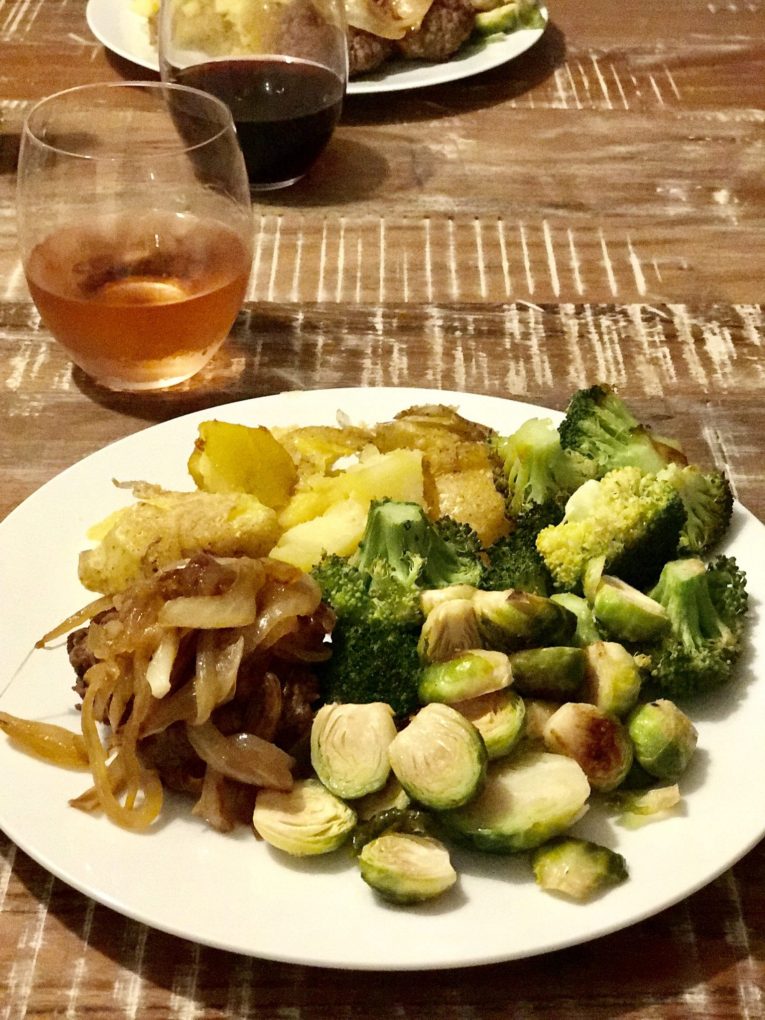 Ended the night with carrot cake + tiramisu from Peacefood that we all shared.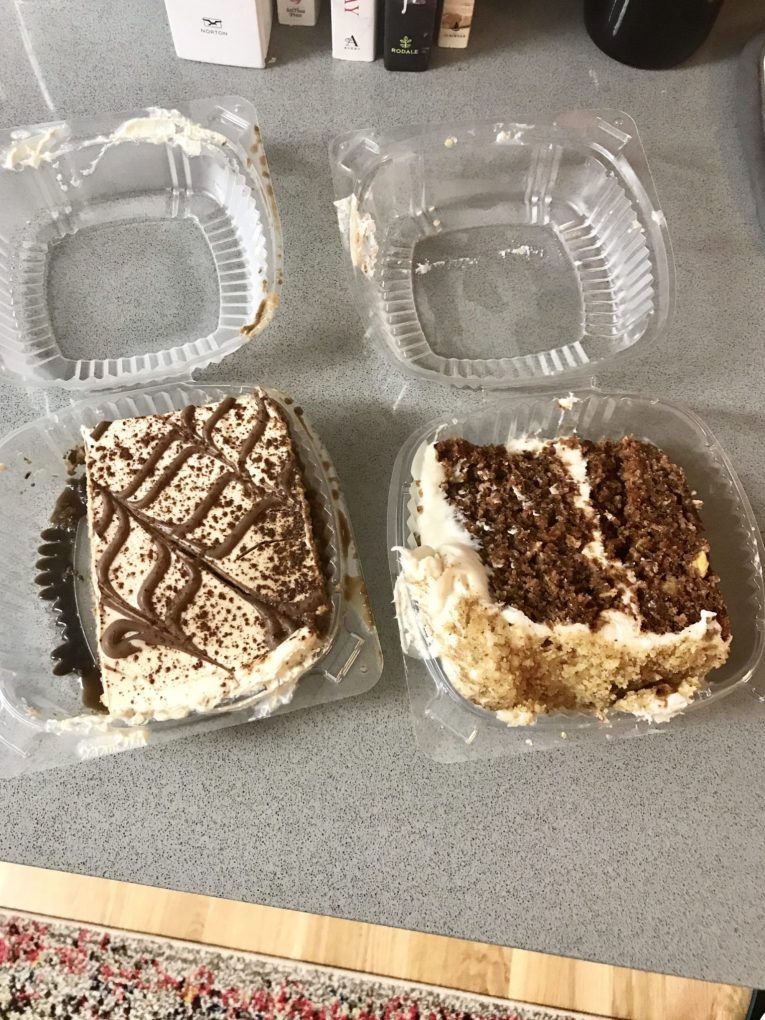 How was your weekend? Share in the comments!