Hey guys, Cody writing to you today 🙂 Lately I've been thinking a lot about movement. As most of you probably know by now, I have an almost seven month old son. He is our first baby so bringing baby John home brought some drastic life changes. Hellooooo entire change of life. Of course both my husband and I wouldn't trade these changes for the world – each day is amazing and getting to watch a baby learn and grow is incredible and so fun. Everyday when I see the wonder on John's face, I'm like…this is a MIRACLE.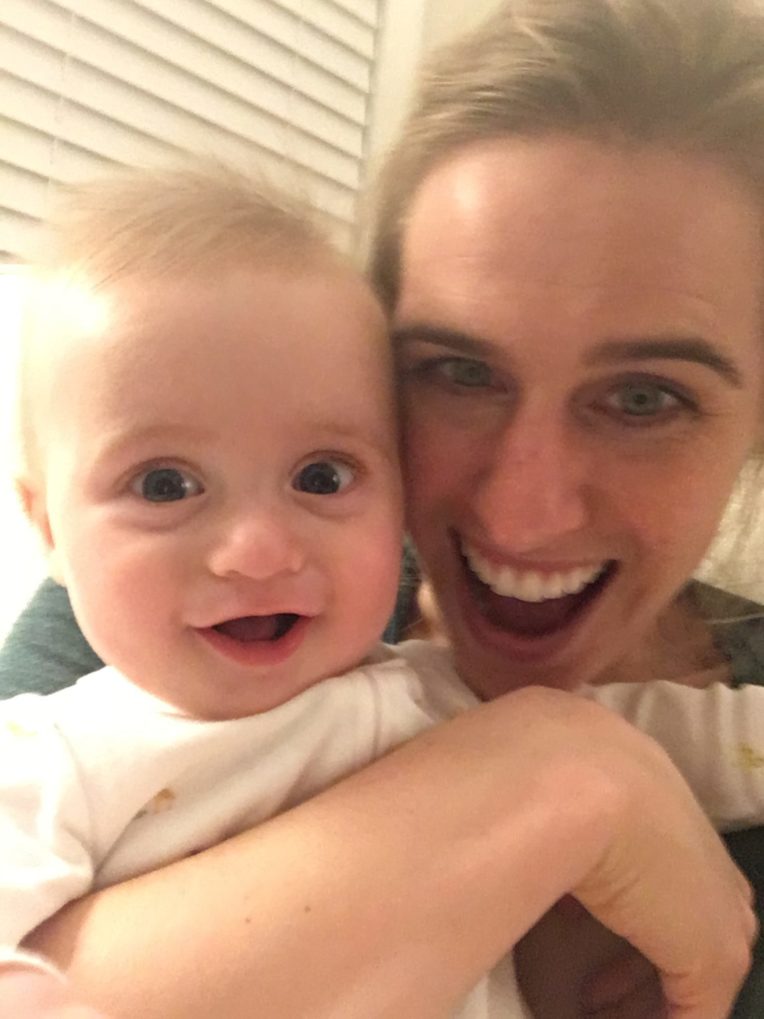 However, as probably a lot of new moms can relate, I've given up a lot of my freedom. Having a baby means your day is no longer your own. Gone are the days of being selfish with your time. I simply do not have time for myself like I used to which is okay and expected…just different. That being said, it can be difficult to carve out time for intuitive movement outside of my normal day-to-day tasks. I know I don't have to move in a particular way, but I do very much enjoy taking a Barre3 class or going on a walk or jog.
I love Barre3 for several reasons. First of all, it gives me an opportunity to get out of the house and see some friends. Yes, adult interaction! Secondly, I looooove the way it makes my body feel. Barre3 helps me to connect more with and listen to my body versus dissociate. Each posture has numerous modifications and your instructor is encouraged to teach you to find your body's inner voice and do what is right for you that day. It's great because it really does cater to so many different people's needs. I love that I can be in my 20s and take a class next to a 70 year old and a 40 year old and every one is moving in a way that feels right for them on that specific day. I continually hear my instructors encouraging me to keep my eyes off my neighbor and focus on myself. Because your body does not want to do the same movements everyday and your body is different than your neighbor's. It just is. So instead of hurting myself by pushing myself too hard, Barre3 encourages me to embrace my differences and find my balance in each moment. Can you tell?…I love Barre3. 🙂
Walking is a little easier with a baby because we can get the stroller out and walk around together. However, when it is super windy or cold it can be harder to get outside. Jogging with a stroller is NOT EASY. Sometimes I enjoy the challenge but it is drastically different than running without a stroller. The great thing about walking or jogging is you can really go whenever, there is no "set time." The (only) downside to Barre3 is that  by nature of a group exercise class, there are scheduled class times. As any of you mamas can probably relate (or anyone that isn't timely), it is not always easy to be on a schedule with a baby so I don't make it to Barre3 as often as I would like. Before having John, I guess I knew this would be the case but I hadn't really thought much about it. Lately though I've been reflecting on how this shift in my freedom has made me feel when it comes to movement.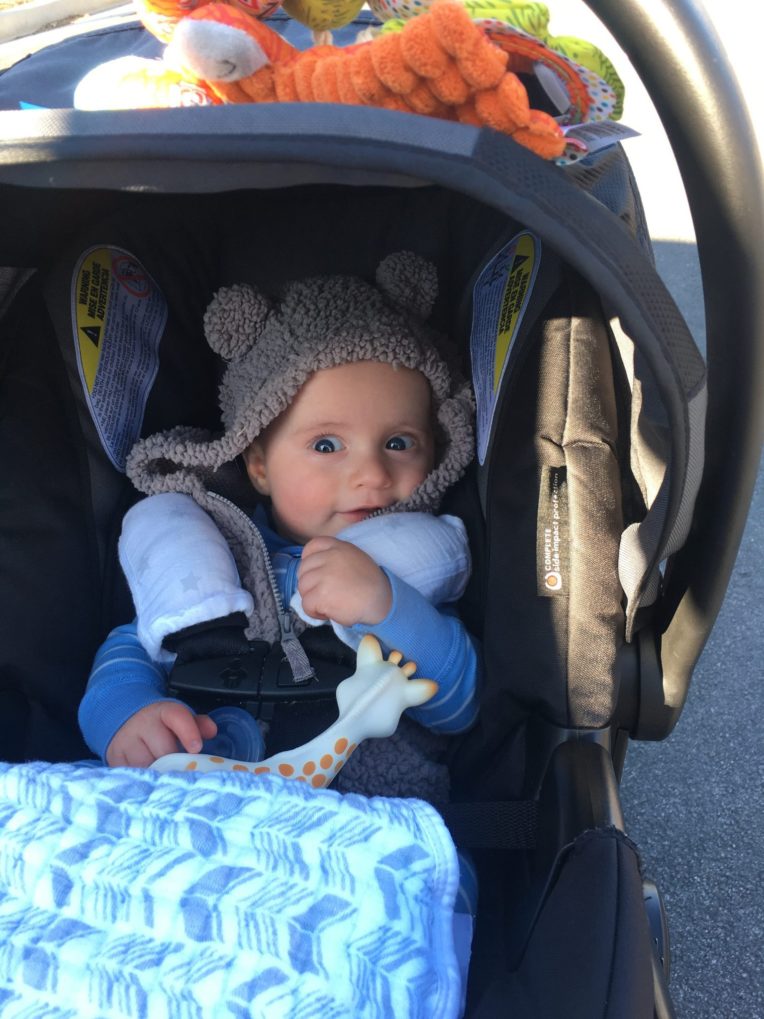 My relationship with exercise has evolved over the years. In middle school and high school I did a lot of sports and exercise was intuitive. A lot of you can probably relate. I had a healthy relationship with exercise until one fall my junior year. I was a cheerleader, but I loved to run. Cheer practice took up a lot of my time and I honestly didn't enjoy practicing it that much. I remember wishing I was out on a run or doing something a bit more "athletic" — I realize cheerleading can be athletic but I hope you get what I'm saying 🙂 Of course, some of this was a lie I believed. I believed I was not being productive at cheer practice and that I should be doing more formal "exercise." The other part of me was not unhealthy, I just enjoyed running more than I enjoyed cheerleading. Either way, the lie bubbled up inside of me and I became unhealthily reliant on exercise. Fast forward years later to college. We are all busy in college (yet also full of free time) and somehow I thought it was necessary to squeeze in two exercises most days. I wasn't  completely obsessed, but I do remember thinking if I walked with a friend and didn't get too much of a sweat in, that I should make time to go on a run later…as if the walk wasn't "enough." This was on and off throughout my four years, likely dependent on my stress level or something like that. 
I got married right out of college and this was when I lost a little bit of my "I do whatever I want" freedom and had another person in my life that was a priority over solely my wants and desires. If I could make it to a Barre3 class or go run, great! Or if a friend wanted to walk with me, wonderful! But I had some margin for these things still, but less than before because spending time with my husband was a priority. Not to mention the fact that you do not have the free time you do in college when you are working normal work day hours in the "real" world. During these moments of transition, I can remember telling myself the truths I had learned and believed, but these truths were sometimes harder to put into action than they were to believe. I often felt like I "needed" to exercise but I knew better. I had the head knowledge, but the heart knowledge was not always there. For me, simply telling myself, "it's okay Cody, you don't have to exercise everyday and that is normal" was helpful. Also, talking out loud and sharing my thoughts with my husband. He is logical (aren't most men?) and would say something like, "you simply don't have time to do all the things you want to do today and that's okay."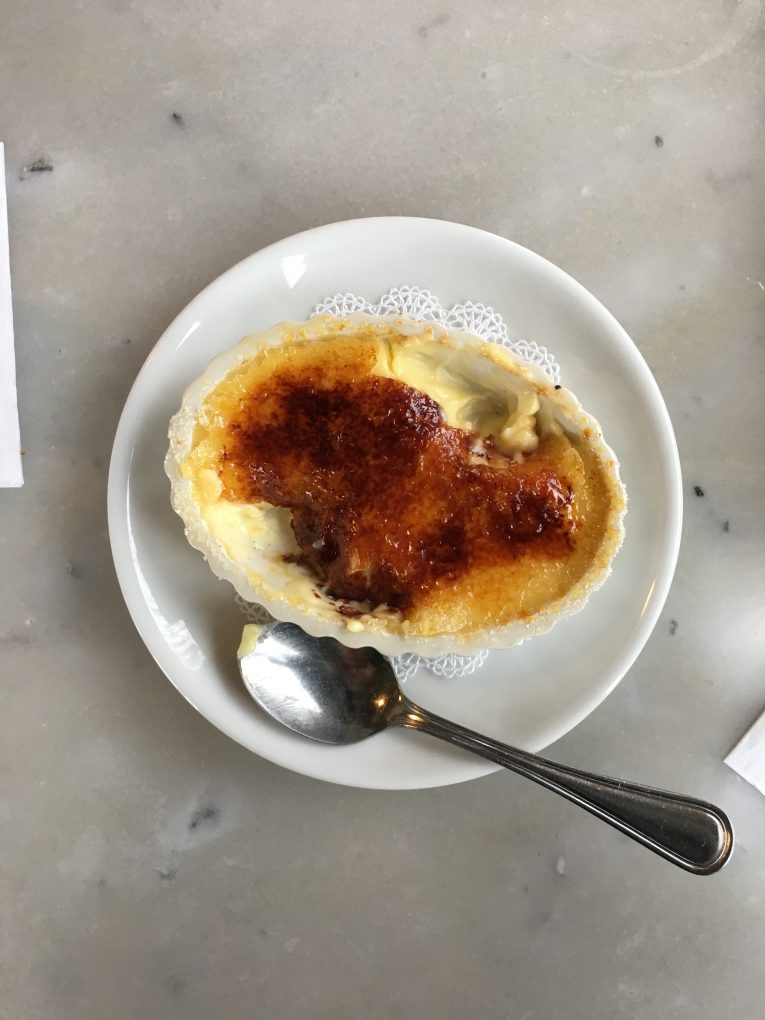 So I began practicing intuitive movement and moving in a way that felt nourishing in that moment. I realize that coming to a more healthy place with movement isn't this simple most of the time….sometimes these thoughts and pattern are deeply engrained and it can take time and work with a dietitian or therapist who is well trained to help you through this…and that's OKAY too. Sometimes intuitive movement meant sitting on the couch after a long day and sometimes it was attending a Barre3 class or going on a run. I was experiencing freedom with exercise even if I sometimes had to give myself a pep talk to rewire those brain pathways.
Fast forward now to life with a baby, my thoughts on exercise have evolved even more. After getting married and entering "the real world," I really thought I had this whole intuitive movement thing down. I was wrong. There was more learning and growing to do. The learning never stops really…we are always trying to better understand ourselves as life seasons change. With a baby now, I have even less free time than ever before. The days I do not get to exercise, even if it feels right and I want to move my body, are more frequent than ever. Intuitively I'm feeling it, but my life circumstances don't always allow it. Perhaps it was too cold to take John for a stroll or maybe I wanted to prioritize him napping in his crib or maybe it was going to be too stressful for me to bring John to Barre3 that day. Whatever the case, I was exercising less than ever before and I actually, really and truly, barely even noticed it. This is the cool part. My relationship with exercise had evolved, yet again, and this time I realized I had the best relationship with exercise than ever before. I wasn't taking note of how many days had passed since I had not gone on a run. I was losing count how many days it had been since I had attended a Barre3 class and it was all really okay. No personal pep talks needed this time around since those new brain pathways had been solidified earlier in my life. Who knew I was even subconsciously keeping track of that?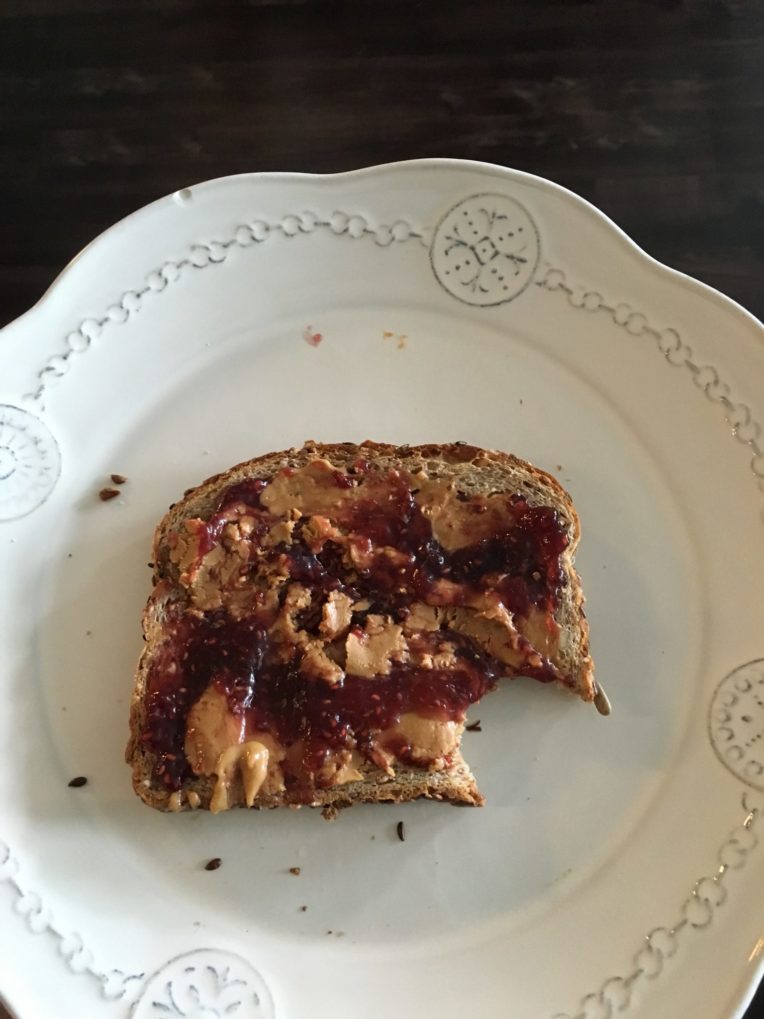 I've learned that a healthy relationship with exercise means not over thinking it. Perhaps not thinking about it at all. Not thinking about when or if you are going to get to experience movement that day. In my mind it means simply living and moving if it feels right and you get the opportunity to do so. And to expand the way we define exercise. Which is why I think movement frees us up in a lot of ways. Movement could mean vacuuming your house or grocery shopping and unloading those heavy groceries. Movement could mean chasing your kid in the backyard or yes, going on that walk with a friend. It could mean stretching on your floor. And it could also mean that Barre3 class or that run. But I think if we redefine movement it frees us from the all or nothing mentality and we actually might find ourselves moving more because there's more room in life to do movement than there is formal exercise.
If you do not have time to exercise even though you want to move, your body is going to be okay. You still don't have to exercise, even IF you have a healthy relationship with it. Of course, maybe you have to give yourself some pep talks – that's okay too. I've been there. I've felt the pressure to exercise and I've had to tell myself, time and time again, that I do not have to do what our popular culture says. That's not living in line with my values. It's okay to have those thoughts thought. Don't judge yourself for having those thoughts, simply ask yourself why you may be feeling pressure to exercise – what's creating that narrative? Can you challenge those thoughts to see if they are true?
Has your relationship with exercise changed and evolved? How so? I would love to hear in the comments!