Since we live in diet culture, most of us have been influenced at one point or another by our environment. Maybe you were first exposed to diet culture inside your home at the dinner table. Maybe you were first exposed in high school when your girlfriends started dieting for spring break. Maybe you were first exposed in college when the pressure to fit in was high. Maybe you were first exposed in the grocery store line as you glanced through the magazine covers while waiting to check out.
We all have a different story. But most of us have been exposed to, and negatively influenced by diet culture. I took me years to realize I didn't have to participate in diet culture. Because it was so engrained in my everyday life and everyone was talking about their body and what they ate, I thought it was normal.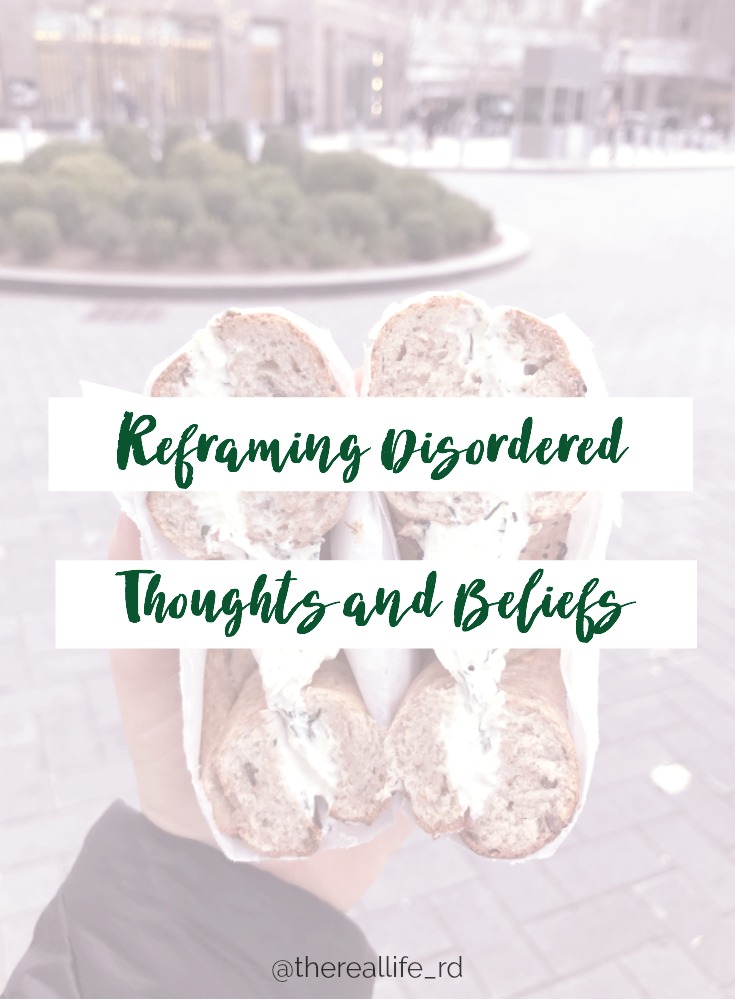 We don't realize how much of our everyday thoughts and subconscious have been hijacked by diet culture. And for me, and maybe you too, I didn't even realize it was happening until it did. Because unless we actively work against diet culture, we will eventually become passive victims. I use the analogy of a raft floating in a river with clients to describe this. If you imagine getting on a raft and just laying there, the raft will float downstream with the current of the river. The current is diet culture. You have to move your arms and peddle upstream in order to not float downstream with the current.
I remember being really frustrated when I couldn't stop thinking about calories even though I tried. And almost all of the the clients I work with feel the same way at one point or another. They are working against diet culture, but the disordered noise is still in their head. Sometimes it's just a pesky whisper and sometimes it's all consuming. Maybe you feel similarly too?
One thing we work on together is reframing thoughts. Before the reframing process can begin, you have to be able to recognize the disordered/diet culture driven thoughts and beliefs. And then you can begin dismantling these thoughts, and instead reframing them into actual truths. Often positive affirmations can help in this process.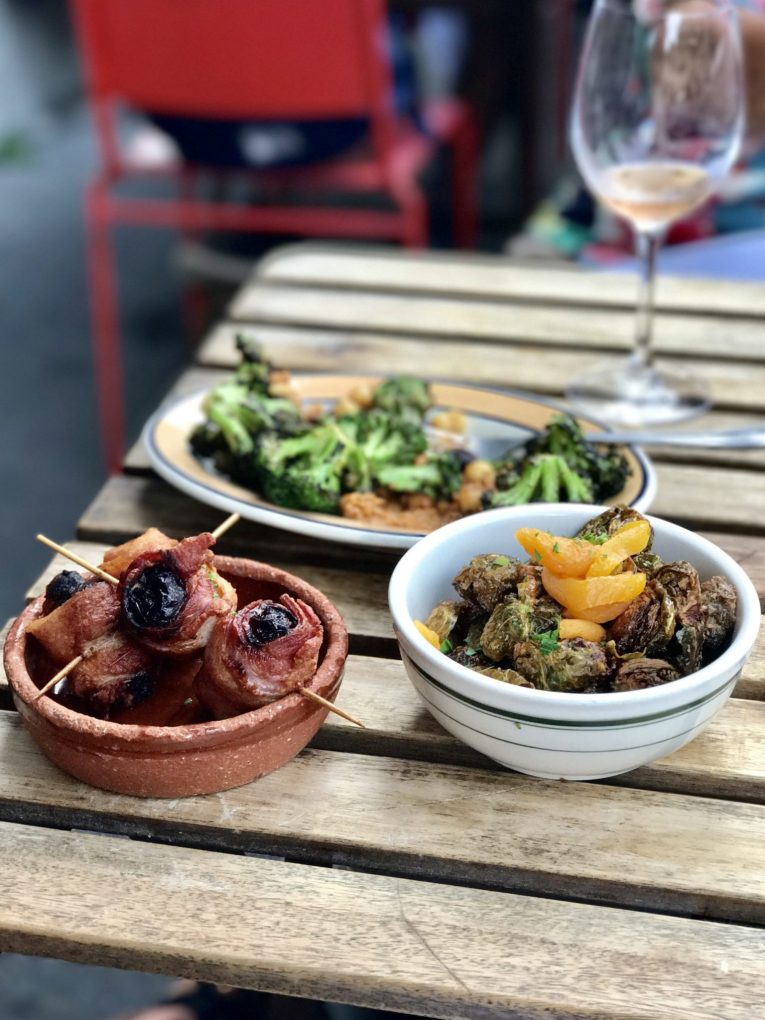 Here are some common food/body beliefs and thoughts I hear and some reframing of those beliefs that might be helpful for you.
"I can't trust my body since whenever I eat xyz I gain weight."
Your body has been there all along. Your body is waiting for you to stop fighting it. Reframing that might look like, "I've broken trust with my body by trying to control it. My job is to listen so I can nourish and care for my body, and my body's job is to manage my body size."
"Seeing my friend count macros [or eat paleo or workout every day or eat vegan] makes me feel like I'm doing something wrong."
Often, we compare ourselves to other people and start questioning if what we are doing is the "right" thing. Whenever this happens, whether it's food related or something else, reframing it might look like.. "Controlling my food and feeling obligated to exercise a certain way is not in line with my values. That is for them, but not for me."
"If I let myself eat whatever my body is craving, I'm going to gain weight and then people will think I've let myself go."
Culture makes us believe that smaller body size = you have your life together and under control. The truth is, fighting your natural body size means food and exercise are controlling you. Reframing that might look like, "If I let myself eat whatever my body is craving, I can give my body the opportunity to find it's natural size and feel more in control of my life.
"Being known as the smaller person makes me feel above average and set apart from others."
Micromanaging your body size by controlling your food intake and exercise habits is not unique. We live in a world where the majority of people are trying to micromanage their body size and control their food. That doesn't set you apart, it makes you just like everyone else. Reframing that might look like, "Accepting my natural body size and listening to what my body needs sets me apart from the majority and allows me to live out my values and purpose."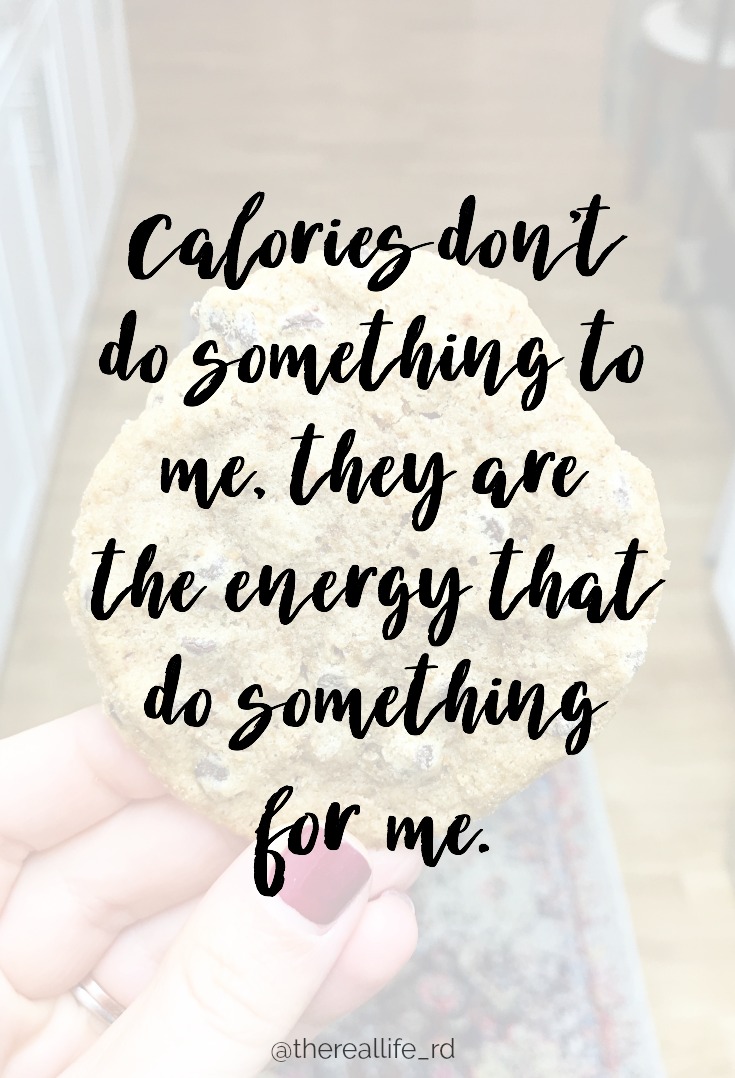 "I'm afraid of calories and what eating over 'x' amount will do to me."
Calories get a bad rap. We fear calories and think of them as something that has to be controlled or they will do something harmful to us. But what if you started to think of calories in a positive way. Calories = energy. They help us. Reframing that might look like, "Calories don't do something to me, they are the energy that do something for me. Calories help me focus at work, care for my kids, engage in a conversation, move my legs as I go throughout my day…"
"If I don't exercise most days, I will gain weight."
We often believe that we need to do structured exercise everyday in order to maintain our body size. Our bodies require energy simply to breathe and for many things beyond planned workouts. First, ask yourself if controlling your exercise is preventing your body from finding it's set point. Then, remember if you are tuning into your body's needs, it will tell you how much to eat to meet your body's energy needs. Reframing that might look like, "My body requires energy for many things beyond structured movement and it will tell me how to nourish my body no matter what movement looks like throughout the day. I don't have to micromanage."
I hope these were helpful. If you have other beliefs that keep you stuck in controlling your food, exercise or body share them in the comments. I can always do more posts like these 🙂