I think of each of you as friends, so just like I would with a good friend…here's a mind dump and an update on life and work and things like that.
I'm currently writing this post from my airplane seat as we are flying from Boston to Atlanta for a wedding. Every so often I get a direct message on Instagram or an email asking me how I'm managing my flight anxiety since I've shared that with you guys on social media. Well, I really haven't been managing it that well until before this flight I'm currently sitting on. I feel like I made some progress this flight. For the past several month (years?) I just tell myself I'll breathe, pray, and think my through the anxiety. But I found that none of that was really working because I would fight my anxiety the entire flight…especially on take off. And trying to not feel anxious and resisting those anxious feeling actually made me more anxious. And then I was reading up on this theory and found that's what a lot of therapists said too so I'm going with it.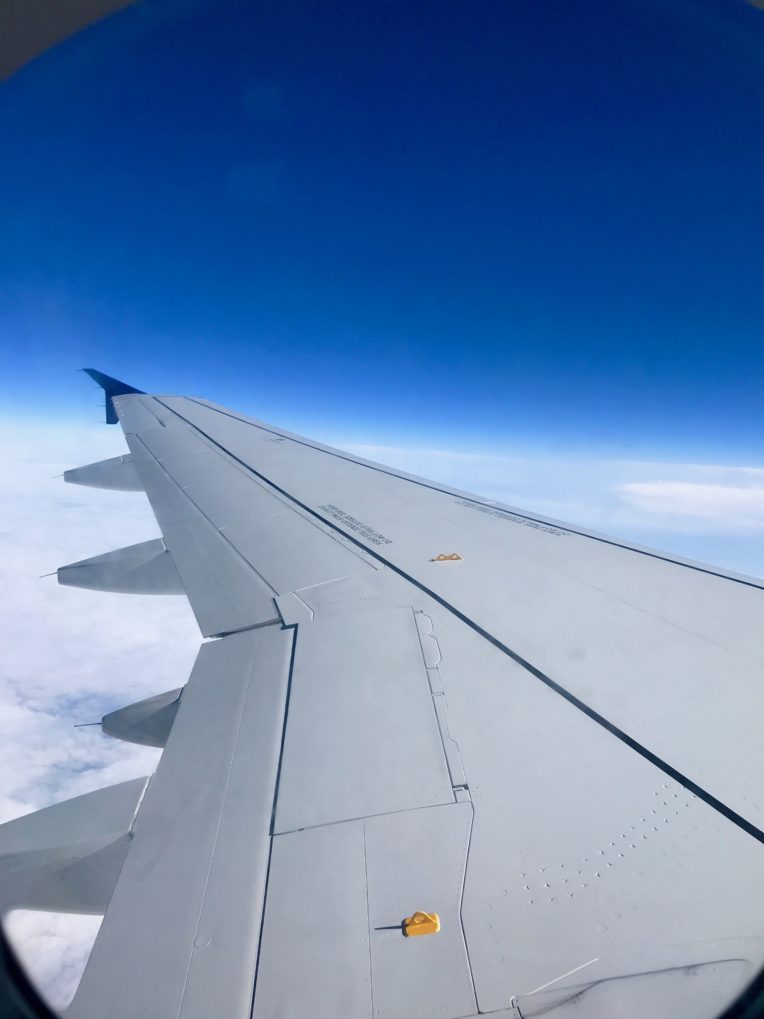 So I decided I was going to accept my anxiety and observe those feelings instead of fighting them as they came. Hmmm, great idea Robyn since you teach clients to use this skill when eating foods or amounts of food that make them really anxious. So that's what I did. I felt the anxiety coming as I boarded the plane and I repeated to myself, "I'm feeling myself getting anxious, take some deep breaths." Then I felt myself even more anxious as we were about to take off and even more so while we were taking off and climbing and I told myself, "I feel my heart racing and my palms sweating. That's ok. I'm use to this feeling. Take deep breaths. Remember this is the safest way ever to travel. The odds of anything happening are virtually zero, Robyn." And then I kept deep breathing and just letting the anxious thoughts and feelings wash over me and repeated those things. Did I still feel anxious? YES. But far less distressed than I have in the past. I've had panic attacks on airplanes. My anxiety didn't get this intense until a couple years ago. I realize I could probably get a prescription for Xanax, but I really wanted to try learning to manage this on my own first. I feel encouraged after this flight. My anxiety is a little better when Nick is with me because I know we'll die together (just being honest here) but I'm almost glad him being there doesn't take the anxiety away because I need to learn to manage it on my own.
Ok onto happier thoughts. I recently began pursing my CEDRN (Certified Eating Disorder Registered Nurse) credential through the International Association of Eating Disorder Professionals (IADEP) and I'm really excited about that. I might down the road get my CEDRD – which sounds kind of insane because it's a big time investment to do both and I don't think anyone has decided to do that – but I really would love to supervise RDs in the future. I'm starting with the CEDRN first because there's a huge need for medically focused NPs to be certified and I want to help bridge that gap. So there's that.
We're finally settling in here in Boston which happened faster than I expected. So that's been really nice since it feels like we've been in limbo for a really long time between the transition out of New York and into Boston. Being the "new person" isn't my favorite thing ever, but in order to be the familiar person you gotta start with being the new person right?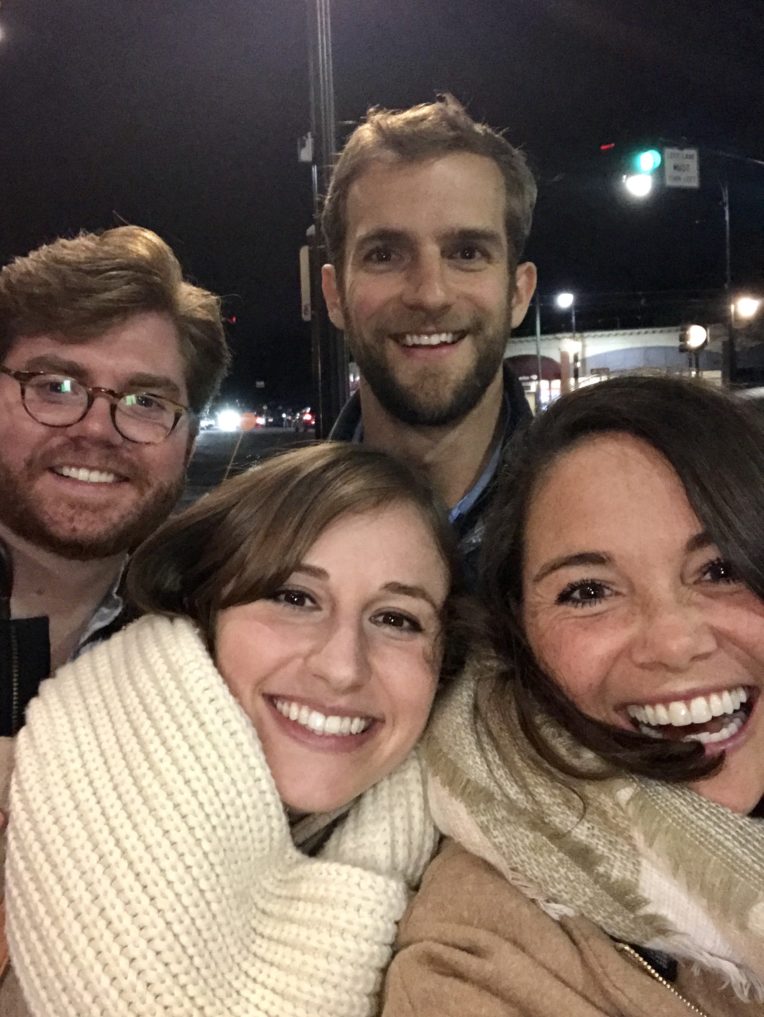 I realized the other day I've only taken the T (Boston's version of a subway) here once. Not intentionally, like I'm incapable of taking the T, it's just that everything here is so much closer together and our main people live within a mile walking distance. I don't mind walking, it's actually what I love most about urban living, so if it's a 30 minute walk or less you can always find me walking. If it's longer than a couple miles than wherever I'm going is outside the main city area and I just drive. We use to bike around the city in New York (or take the subway) because the city biking system was literally on almost every block but the biking stations aren't that abundant in Boston. We might buy some road bikes when the weather warms up to take out on longer weekend rides so maybe I'll bike more then, but really walking is so stress free for me. I know exactly how long it will take and traffic doesn't exist. The fact that I can walk pretty much anywhere in 15 minutes has my cortisol levels plummeting – the New York subway was 60% of my stress. I'm not sure how long we'll be able to live in this central location since our apartment is small, but it's the perfect size for a couple years so for now I'm soaking it up.
When people ask me how I started a private practice, my answer is…I just did. I wouldn't recommend starting how I started – I tend to be more impulsive, less planned out and more learn as I go when it comes to these sorts of things – so I guess it worked out in the end, but I could have avoided a lot of headache and wasted time the first few years if I just took a step back to iron out some details first. But oh well, I feel like I learned a ton the way I did it. But I do love the mentor calls I get to do with students and other professionals because I really enjoy helping them not make the mistakes I did lol. But here we are six years later and I'm so thankful for each of you and the people working alongside me that has made this whole thing possible. Most days, I feel insecure about my ability to lead a team. I never thought I'd be in this position and I'm often wondering…am I caring for my people enough? Am I supporting them enough? Encouraging them enough? Making them feel valued? Making them feel motivated and excited about this mission we're on? I have no idea what I'm doing… am I even good at this? I've realized feeling like that when you're really new at something is normal. So I think those feelings will get better.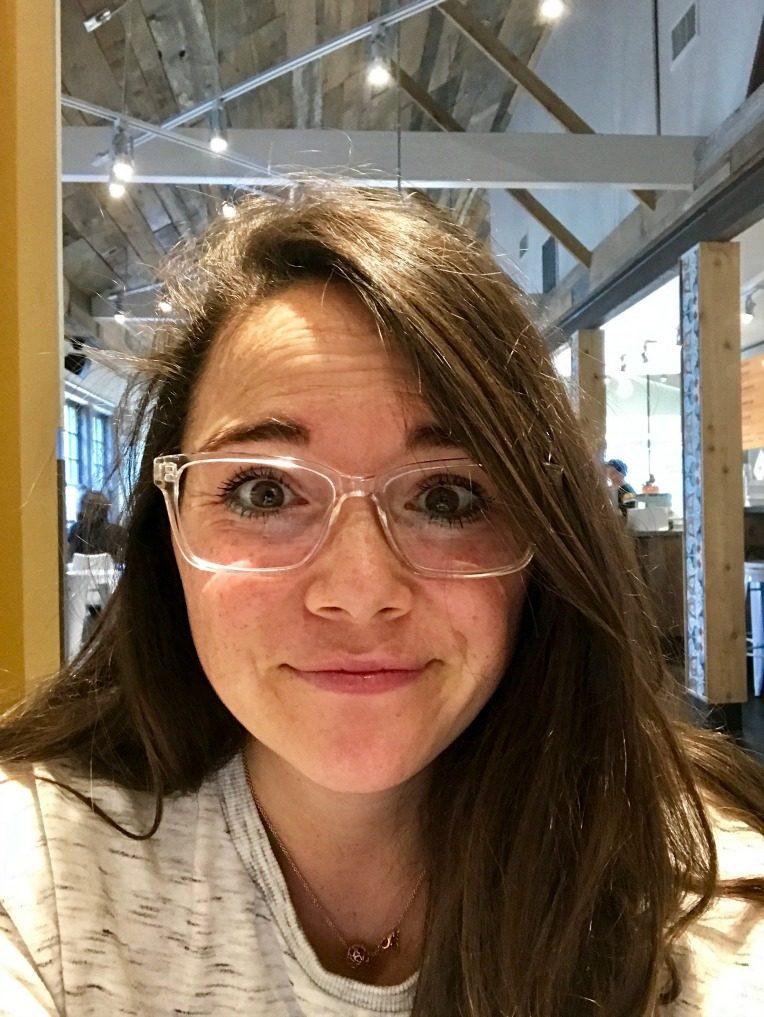 I've finished all the content for a course I'm creating on bridging the gap between clinical nutrition and intuitive eating and Health at Every Size. I did a similar talk last fall but I've revamped a lot of the content. I want to get it approved for CEUs so that's my next step. And I want to keep it affordable. We're going to be talking about how you bring intuitive eating and Health at Every Size into the clinical setting when you're working with people who have chronic disease, food allergies, autoimmune disease, GI issues and other health diagnoses. So look out for that by Memorial Day – hopefully sooner, but I have no idea how NP job stuff will pan out so I don't want to create a tight deadline 🙂
And lastly, rosé season is here. Cheers to that people.