Happy Monday!
How was your Thanksgiving? Ours was low key, but full of really good food and good people. I have so much to be thankful for always, but this year I felt the magnitude even more as we await bebe boy to come any day now. This instagram post I wrote sums up how I'm feeling these days. Our good friend's parents live about 40 minutes outside Boston, so we spent Thanksgiving afternoon and evening there which was really nice and relaxing. There's something about being in a home that feels really cozy. Of course, our apartment is our home…but it's not a home that has been settled for 30 years and raised multiple children. I could be sounding totally nuts right now or be making complete sense. It's hard to tell….so let's move on.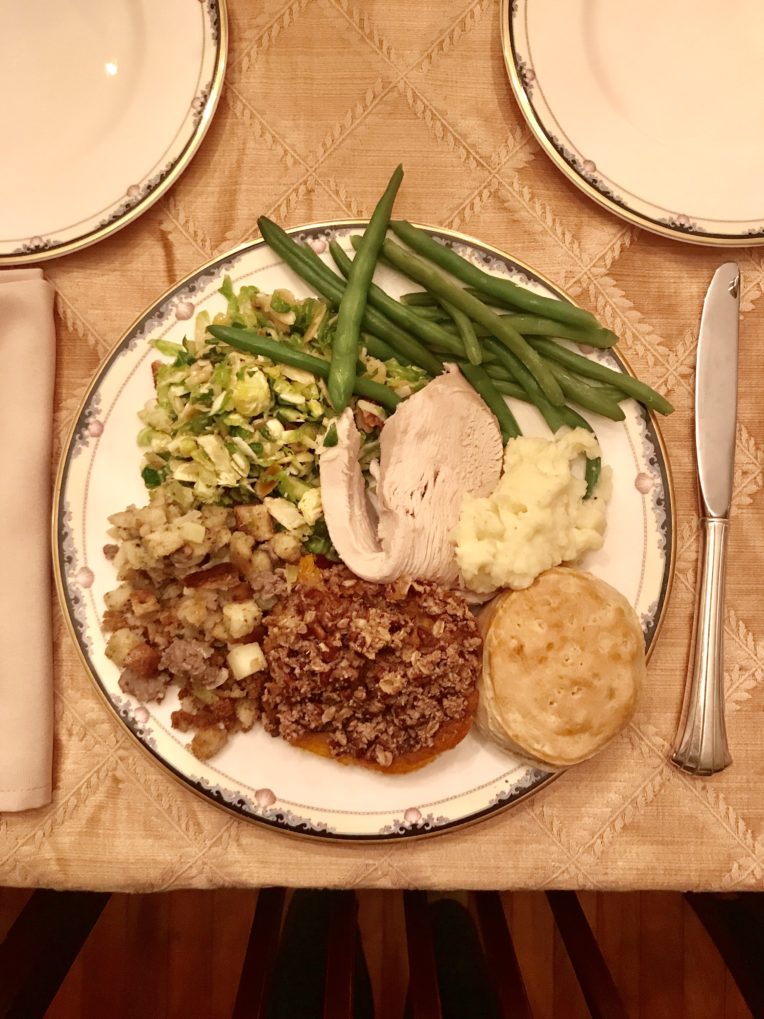 The food! I freaking love Thanksgiving food. I made sweet potato casserole + this brussel sprouts salad. And then instead of making the pumpkin roll, last minute I switched it up and went with these pumpkin cupcakes because I was really craving some thick frosting. On my plate was the sp casserole, brussel sprout salad, sausage stuffing, green beans, a flaky biscuit, mashed potatoes and turkey + gravy. I went back for seconds of the sp casserole + brussel sprout salad. We digested a bit before dessert which was a little bit of everything – pecan pie, apple pie and 1/2 pumpkin cupcake. Pecan pie + the sp casserole were probably my favorite things. Why is pecan pie so insanely delicious? That biscuit was awesome too though! How was your Thanksgiving?
We spent Friday lounging around in the morning before heading out to chop down a Christmas tree. On our way home we stopped a spontaneous hike (and by "hike" I mean a walk with a couple inclines) after driving by a pretty nature preserve on our way home. It was cold, but the sun was out and it felt really refreshing to be outside. Thanksgiving day has wind chills in the negatives (already…what?!) so we stayed inside all day.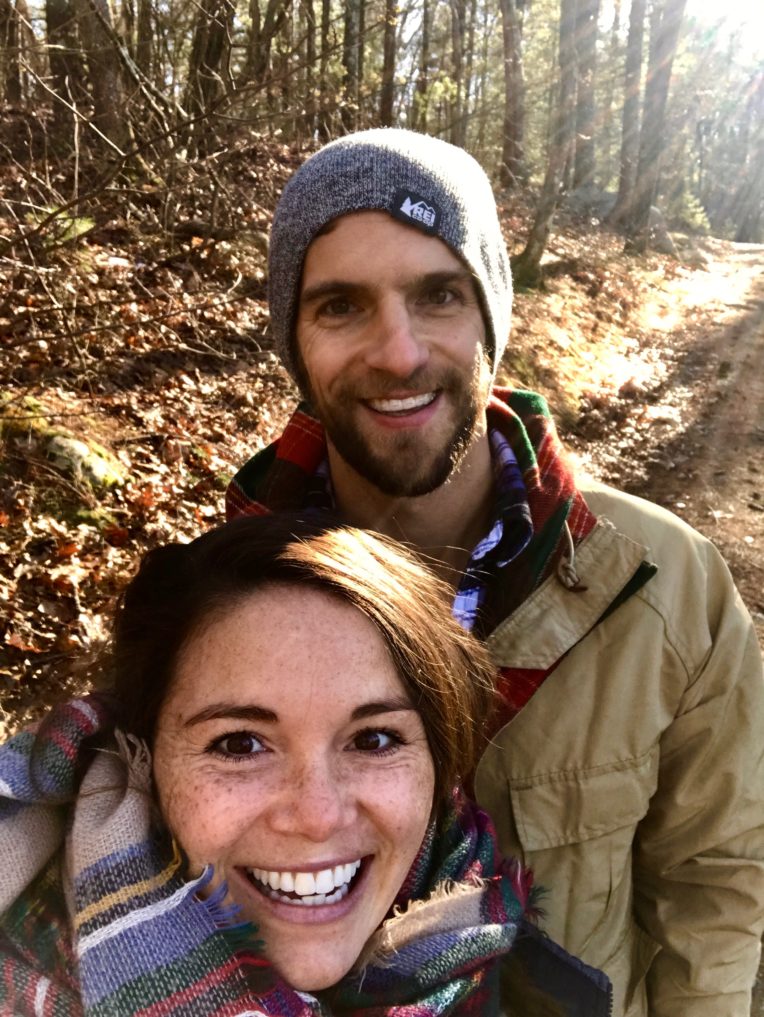 We ate leftovers for dinner, decorated the tree and had a low key night. Saturday was more relaxing, a walk at the Arnold Arboretum and then we ate Shake Shack and watched Love Actually at our place with some friends. I've been really trying to just slow down + savor lately and that feels really good.
I'm going to keep this post short in sweet today…in line with this slow down + savor theme.  There are a few things I want to share before I sign off for a couple months and begin maternity leave at the end of this week.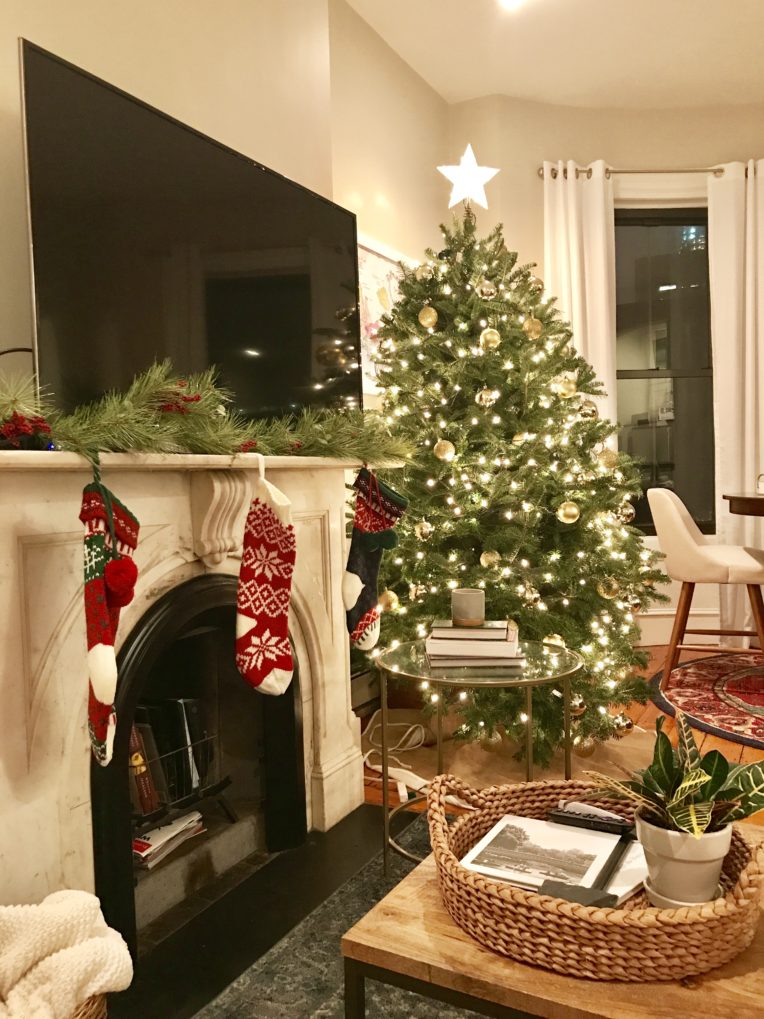 THANK YOU for being so awesome. And supportive and kind and caring. It means so much.
On Wednesday and Friday there will be guest posts going up from our interns, Hannah and Connie –  I hope you enjoy those!
While I'm away for these couple months I really hope you'll dig into the blog archives if that's what you need and/or want to read. Simply scroll down to the bottom of the right sidebar and you can search by date or category. There's hundreds of posts on intuitive eating, eating disorder recovery, body image, self care, reproductive health and on and on and on. I hope it's helpful!
The newsletter will not be silent! I've written up an entire 3 month newsletter series for you while I'm away. I hope it helps you wrap up 2018 and start 2019 in a way that feels best for YOU. The first one in that series will go out on December 17th at 10am and then every 2 weeks after that. You can sign up for that here if you don't already receive my weekly newsletters.
Lastly, today is the final day of the 30% off sale for all my online courses! If you've been on the fence about purchasing a course, now is the perfect time! I won't be offering a discount like this again until at least this time next year. And with the holidays in swing, these courses would make a great gift for a loved one too! If you have hormonal issues, body image struggles or are a clinician wanting to incorporate IE and HAES into your practice – there is a course for you. You can read more about the online courses offered and enroll here! Use the code RLRD30OFF at checkout for the discount.
This week I'm wrapping up with client sessions and taking some time to rest + relax. And what a gift it is to be able to take this time. I hope you take good care of yourself and have a wonderful week!