I had a reader email me a blog post request and it's taken me a while to write it up because in all honestly…I knew this would take some time to formulate all my thoughts into a concise blog post. So this is my attempt 🙂
The ketogenic diet is the next trendy thing in the health and fitness world. And I think it's fair to call it a trend given the increasing emergence on social media and in the news over the past year. I know a lot of people want to call it a lifestyle…but if it looks like a diet and acts like a diet and has diet in the name….can we accept the reality and call it a diet? It's a diet. Anything that requires you to count macros, pee on a stick and eliminate entire food groups is a diet. I use to call a lot of ways I ate a "lifestyle" too – but really that was me just being in denial that I was on a diet because I was eating according to rules. No matter what we choose to do in life – because we can choose whatever we want – we have to own and acknowledge what we're doing and why we're doing it.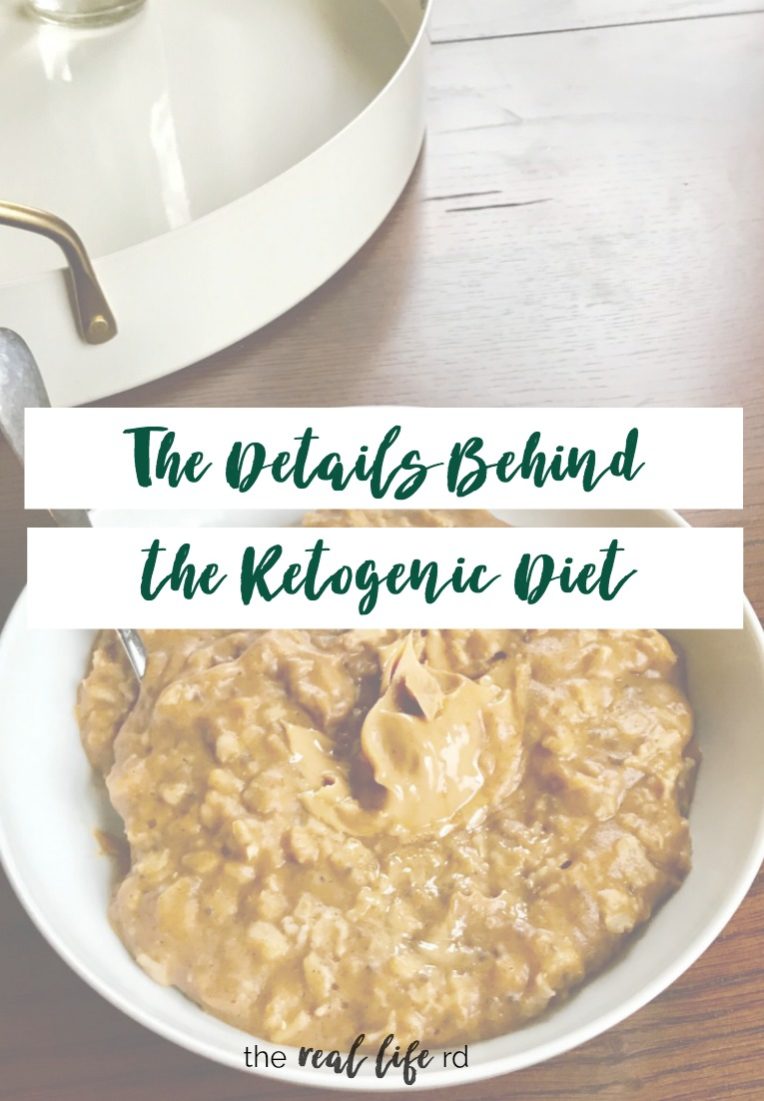 What is the ketogenic diet?
What does that even mean? In essence, the ketogenic diet forces your body into a state called ketosis because you limit your carbohydrate intake to a very low amount. How does it do this? Your body stores energy in a few ways. Two of those ways include storing glucose in your liver and muscles as glycogen. Your muscles and liver can store short term energy for our bodies (more or less depending on your individual body) and when your glycogen stores are filled up, your body stores energy in your fat cells for more long term energy. This is a good thing, our fat cells do a lot for our body beyond providing energy, including good hormonal health. When you eat a very low carbohydrate diet, you are not taking in enough readily available energy for your body. Your body compensates for this shortage and uses its glycogen stores first for energy. After all your glycogen stores are gone, usually within 24 hours, your body then turns to fat and breaks it down for fuel.
Stick with me here. Your body uses fat for energy and also converts some of that fat to these highly energy efficient molecules called ketones. One of the biggest reasons your body needs to create ketones is for your brain. Your body can use fat as energy for many cells in your body, but your brain cannot use fat for energy – fat can't support the function of your brain. Your brain prefers glucose for energy, but when there isn't enough glucose on board your body makes ketones from fats and uses those ketones to fuel your bran. This is why if you restrict your calorie intake or time or you have ever experienced an eating disorder, it's really hard to think and stay focused. Your brain is starved.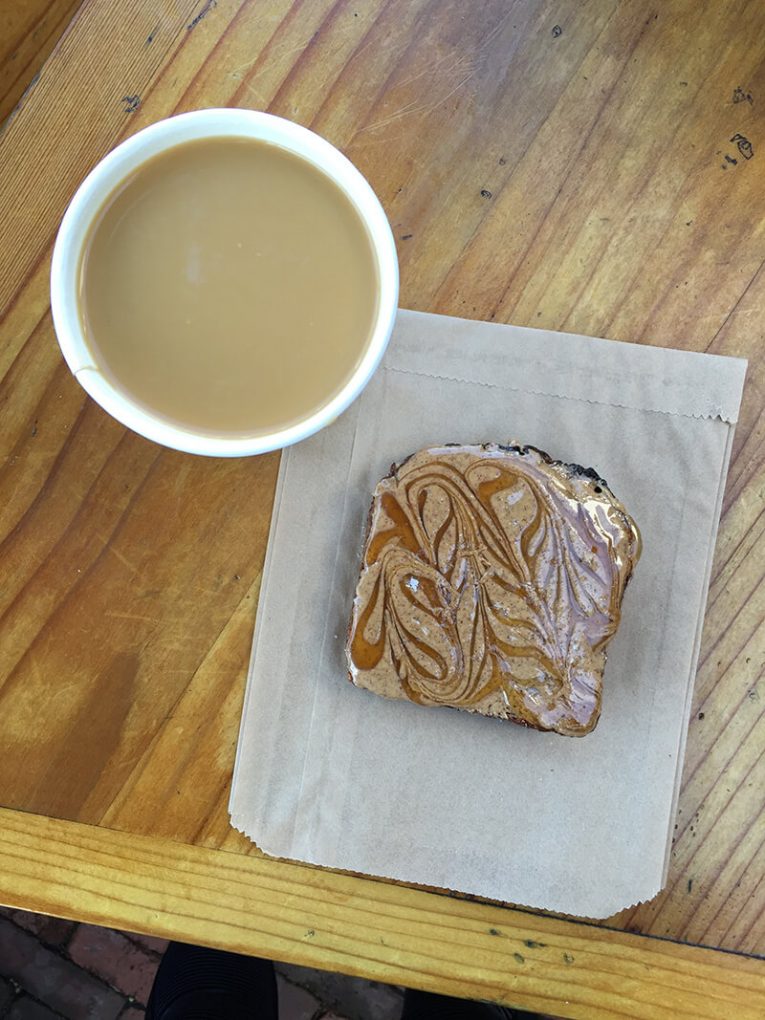 Thinking about this from a very high level, even before we get into the science, this doesn't sound like a way your body is suppose to function. You are forcing your body into a starvation state where it will utilize a metabolic mechanism (breaking down fat for ketones to be used for energy) that is there for survival when your body experiences famine or prolonged periods without food. This is a survival mechanism your body uses because it's smart and knows how to adapt to extreme circumstances and survive, this isn't necessarily how your body is suppose to function on a daily basis. If you are actually not starving but eating food (like you would be with eating protein and lots of fat on a ketogenic diet) your body doesn't have to break down muscle for energy like it would if you were starving yourself or actually experiencing famine. Regardless if you are starving or not, your body is put in a harder working state because there isn't readily available energy to be used. A state that is used for survival when the environment is not favorable.
Ok, whew. Are you still with me? Now that we can understand more about how our body works let's talk about what this means for your overall health – physical, mental and emotional.
How does the ketogenic diet affect our bodies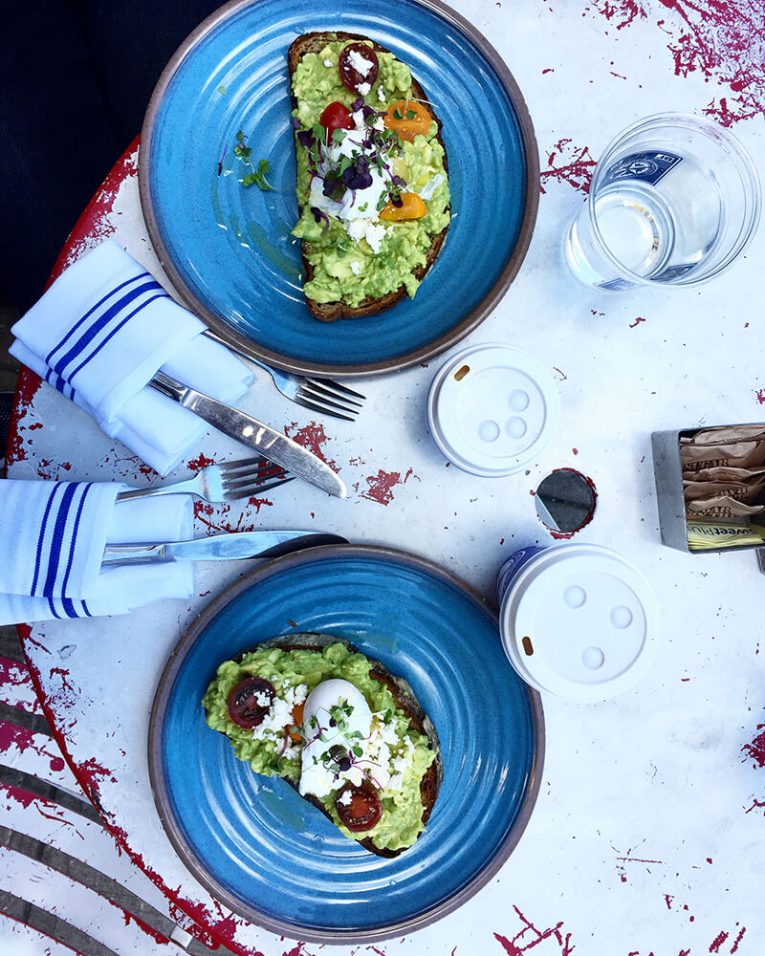 First, it seems most people are intrigued by this way of eating for weight loss and not health. But we have to recognize it as a diet. Any way of eating that applauds weight loss, tells you to count points or macros or calories is a diet. Any way of eating that labels certain foods or food groups as bad or damaging or off limits and other foods or food groups as good or allowed or permitted is a diet. Diet culture is a system of beliefs that equates thinness to health, encourages weight loss as means of success and demonizes certain ways of eating while glorifying others. So no matter what label you want to throw on eating – paleo or vegan or keto or raw or low carb or whatever – if it aligns with any of the above it's a diet.
This isn't to shame people who have been on diets, are currently dieting or health professionals promoting diets. We're all affected by diet culture. I've been there, peddling vegan diets like they were the epitome of health and dabbling in paleo eating…I made naive and ignorant claims about certain ways of eating. And while I thought I was in control of my food, my food choices actually controlled much of my life. We're all in our own personal (and professional) process. Diet culture is sneaky and sometimes we don't even know we're stuck in it. But if we can lift our heads and get really honest with ourselves we can begin to recognize these sexy, enticing "lifestyles" as diets and start to question the validity of these claims.
Diets lead to disconnection from the body's internal cues and instincts about food. They lead to disordered and obsessive eating habits and a yo-yo cycle that many people find themselves in for decades or their whole lives, oscillating between being "on track" and then "falling off the wagon" – whether that's in the types of foods you eat, the amount of food you eat, when you eat or all three. Food and exercise and body thoughts take up so much precious brain space. Diets don't lead to sustainable, health promoting behaviors. The research is clear that calorie restriction and dieting long term does not work. In the short term perhaps, but our bodies are clever and they start metabolically compensating for macronutrient and/or calorie restriction. We also know from the research that health and weight are two very different things. Although weight can be correlated with health conditions and chronic disease it is not the cause. Causation and correlation are two different things. Just like eating celery won't prevent you from chronic disease, being at a certain weight or eating a certain food won't cause a health condition.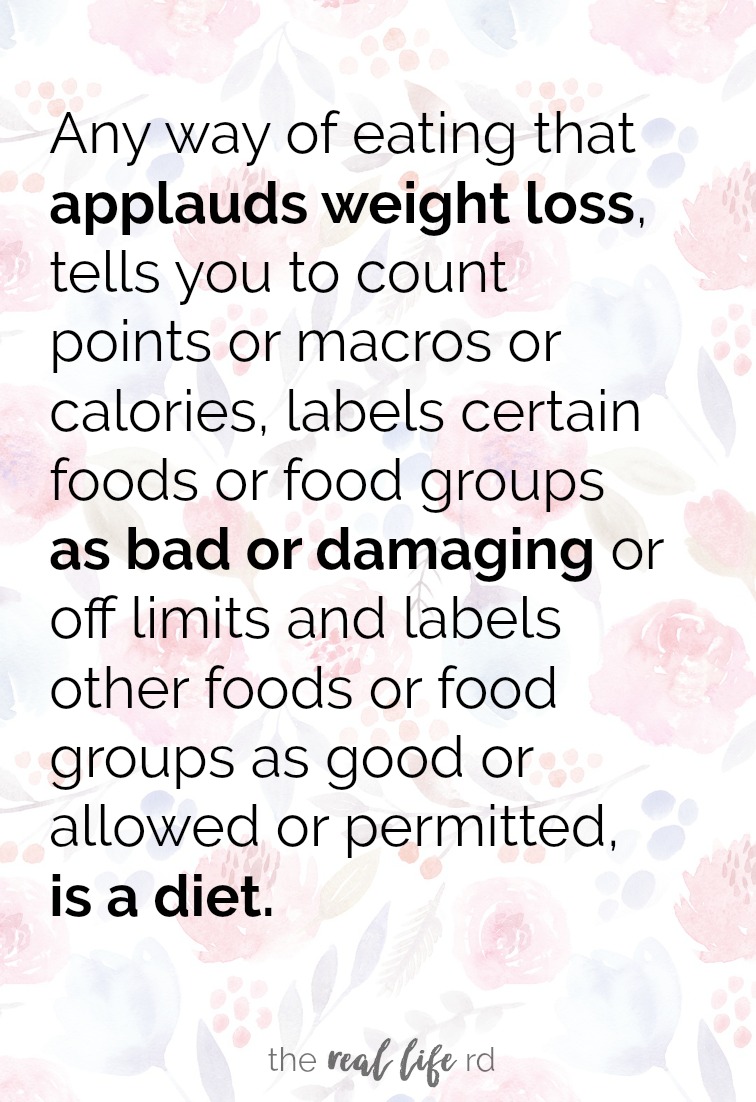 As I sat down to write this post my mind was all over the place because you could tease through and debate the scientific research on ketogenic and low carb diets for months. And honestly, we could debate the details of nutrition until the end of time. And sometimes I don't think that leads to healthy place, debating nutritional minutiae. But can we come to a place of understanding and really take a step back and ask if things are true. There is a lot of conclusions drawn in headlines and articles without supportive evidence. I spent hours digging through the ketogenic research and the one research article that claims improved blood pressure, cholesterol and blood glucose levels was possible in addition to weight loss with a ketogenic diet carries little, if any actual evidence. The subjects were put on a 20 day ketogenic diet, 20 day low carb diet, 4 months of the Mediterranean diet, 20 days of ketogenic diet again and then 6 months of the Mediterranean diet. When I began reading the study and the dietary intervention, you can see that the ketogenic and low carb phases also included an average intake of less than 1200 calories. Beyond restricted carbohydrates, that's a calorie restricted diet. Second, there was no control group. So what are we even comparing this intervention to? You can't claim this way of eating lowers blood pressure, cholesterol and blood glucose if you didn't compare it to anything else. It's highly likely that health promoting behaviors like moving your body, eating vegetables at dinner and getting good sleep will do these things too.
I've heard many women ask about keto and low carb diets helping with PCOS. There are many reasons why low carb diets are not good for PCOS – and underwhelming research to show otherwise. When I was researching, I kept coming across this one study people were using to validate keto diets with PCOS. But this study has many problems that make this poor evidence.The sample size to begin with was 11 and by the end of the 24 week study peroid, six women had dropped out leaving only 5 women in the study. There was no control group – so again, what are they comparing this dietary intervention to? Another huge thing to note is that the lab measurements in the study were not taken at specified points during the menstrual cycle. So you can't conclude much.
These are just a couple of the studies but the theme seems to weave throughout. What are we comparing this research to and what are the long term effects? If there does happen to be some reliable research that anyone reading has come across – I genuinely want to read it and am open to discussion on this so please share!
Beyond food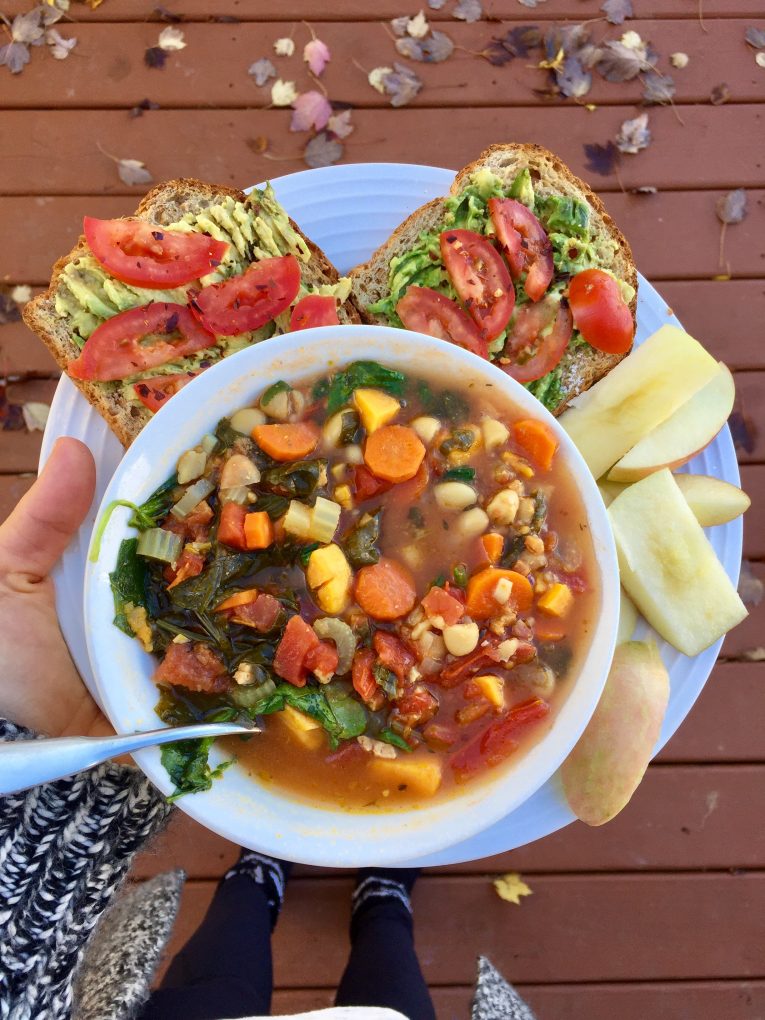 Improving hormonal health, insulin sensitivity, and other biomarkers such as blood glucose and cholesterol is SO MUCH MORE than food. There are many other aspects of life that contribute more to your health than food alone. This research study (which had a control and intervention group) showed how a yoga program alone improved AMH, LH and testosterone levels in adolescent girls. All these hormones are typically elevated in PCOS and the yoga improved levels without anything to do with diet or weight. Sleep has a huge effect on how our body copes with blood sugar. This study shows the impacts of poor sleep on insulin.
I think what's really interested is that there's research that shows us the mere act of monitoring your food intake increases perceived levels of stress. And increased stress isn't a positive contributor to our health. I would think there is a lot of perceived stress involved with monitoring the percentage of carbs and protein and fats that go into your mouth. Social situations become stressful and isolating. Unless every single one of your friends is eating keto and every social event you go to caters to your keto diet you have to constantly be thinking about what you'll eat. Our social and emotional health has HUGE impacts on our physical health. I know for me, I'd be in a suboptimal mental and emotional state if I was spending so much mental energy and time measuring, weighing and counting my food.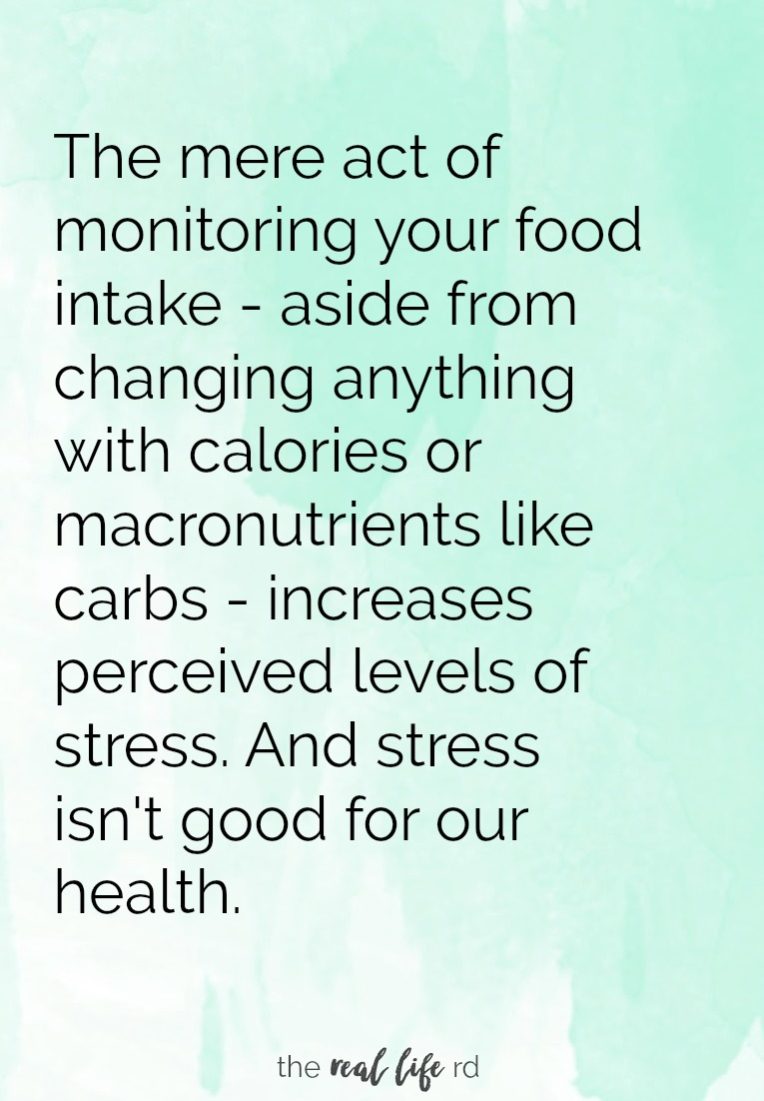 Even if there were some long term positive health outcomes with this way of eating (and any other diet for that matter) that were well studied, the question is….what is the benefit compared to overall healthy living and caring for your body? Eating a wide variety of nourishing foods, eating satisfying foods, engaging in meaningful relationships, moving your body in a joyful way, getting enough sleep and resting your body when it needs to rest vs being productive and busy all the time. Truly caring for yourself and being kind to yourself. Line that way of eating and moving and living up against any diet that involves all this nutritional minutiae of this many grams of that and this one specific food over that and it doesn't matter. I haven't found a study to do that yet, but comparing the two, I don't think you would find significant, long term health benefits to eating in a regimented way. We spend so much time debating the nitty gritty details and I think we're missing the bigger picture.
There are extreme health circumstances that call for extreme therapies. Ketogenic diets have been well studied in the treatment for epilepsy. Gluten free diets have been well studied in the treatment of Celiac disease. Those are extreme health conditions that could warrant dietary changes to better one's health. But the majority of us thankfully don't have to face these health conditions.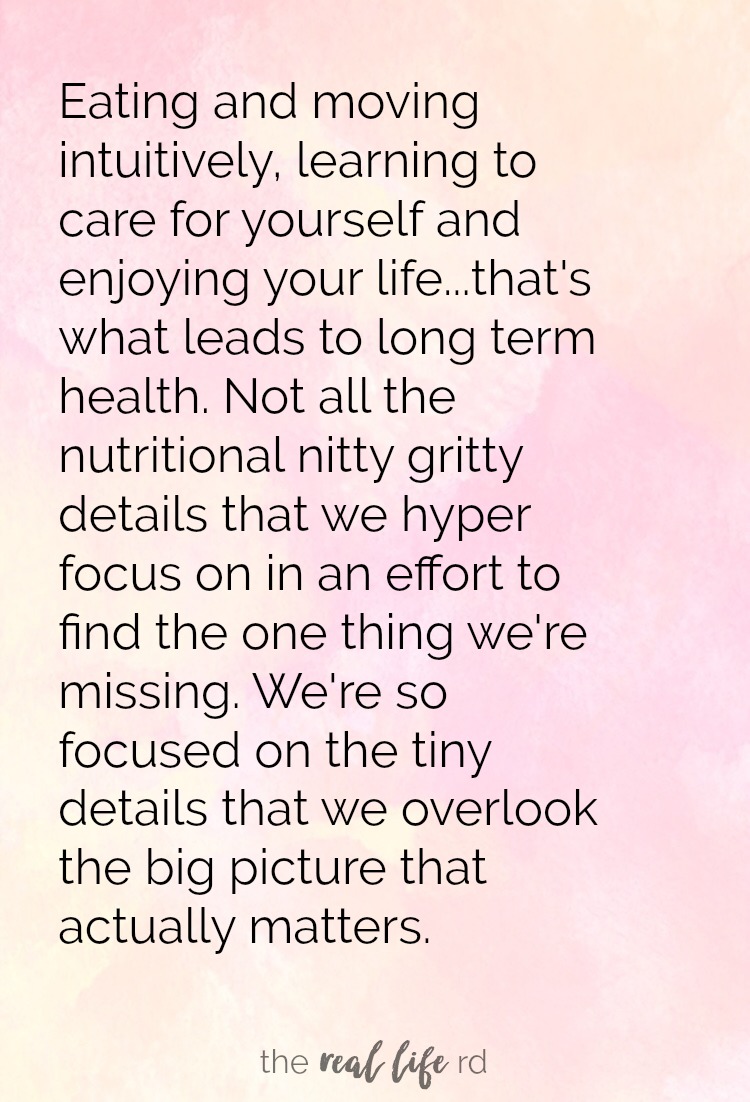 These types of eating and promises are really tempting and enticing. I've been there too, gripping onto quick fixes and black and white ways of controlling because that brings more instant gratification. We don't have to deal with our emotional and psychological relationships with food and our bodies if we just follow some rules. Diet culture is hard to detect – it's engulfs us. We're all swimming in it. And unlearning all these messages we've been taught is really really hard. Digging through that hard and painful stuff, letting go of control and learning to trust your body's intrinsic ability to tell you what it needs is hard. That's not black and white, it's really grey and murky.
But we know this way of eating and moving intuitively, of learning to care for yourself and enjoying your life…that's what leads to long term health. Not all the nutritional nitty gritty details that we hyperfocus on in an effort to find the one thing that we're missing. Often, we're actually so focused on the tiny details that we overlook the big picture that actually matters.
If you find yourself triggered by alluring diets or ways of eating or exercising or somebody else is sharing how amazing they feel and how great ____  is… ask yourself this, "Is that in line with my values?" "Is that was really matters to me in life?" "Do I want to spend my days counting and measuring my food or obsessing over the nuances of nutrition?" If that works for them, that's okay and they can do that. But that doesn't mean it should or can work for you. We all get to freely make our own choices.