1. This Baby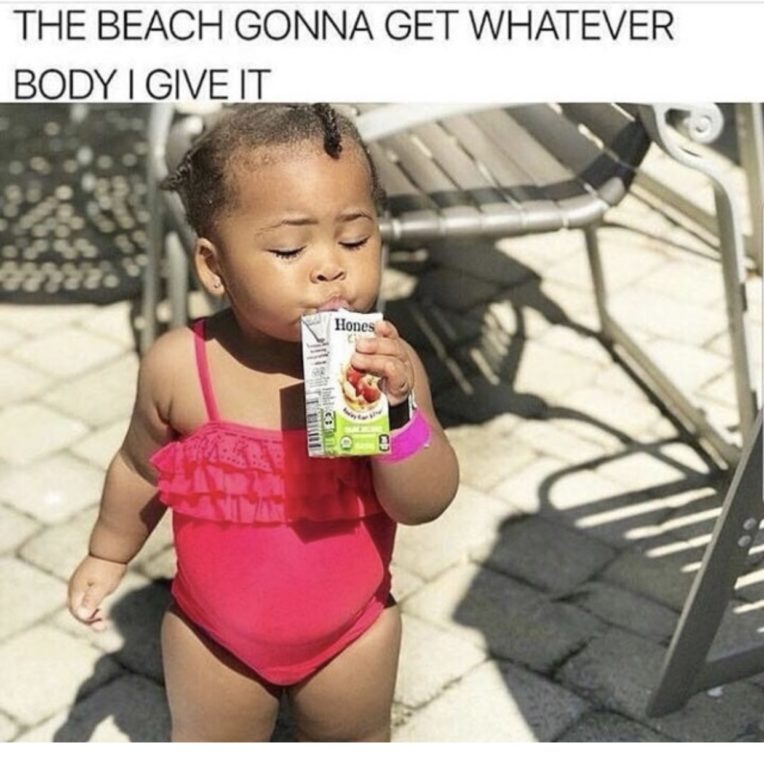 I'm sure some of you have seen this picture floating around the internet. Every time I see it I laugh because it's so great. Summer is almost in full swing which means bathing suit season and I hope this picture helps ease some of the anxiety, insecurity or pressure you might feel at the thought of putting on a swimsuit. And know that it's okay if you don't love being in a bathing suit. I don't get excited about being in a bathing suit and I think that's normal and okay. A bathing suit simply isn't what makes me feel best in my body.
But I also really love the sun and the beach or a pool and you can't do that in clothes. I guess you could, but for me it wouldn't feel the same. I think sometimes we tend to think other women don't struggle with body acceptance as much as we ourselves do, when that's probably not true. I'm human too and while I do share the message of body acceptance all the time, that doesn't mean I get in a bathing suit and think, "You go girl!" It's more like, "This isn't my first clothing choice but what is my first choice is caring for my body, enjoying my life and engaging in conversations and experiences that matter and this bathing suit allows me to do that. Now go enjoy your life and focus on what matters Robyn."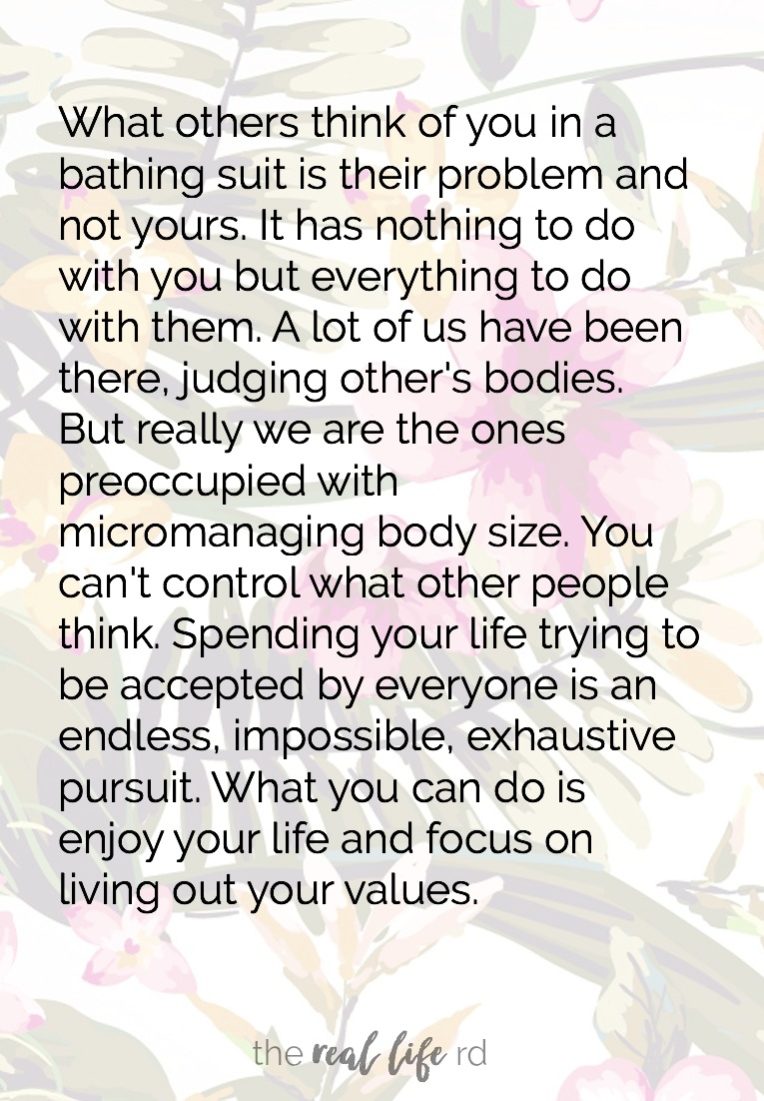 2. The Crown
I don't keep up with pop culture, but I do find the royal family fascinating. Especially after my mom and I visited London last January I found myself wanting to know and learn more and more. I think I find it so interesting because a monarchy is such a foreign concept. And I think Meghan Markle is just cool and a boundary pusher. So Nick and I started watching the Crown last week after hearing friends rave about it and even after a couple shows, I'm into it.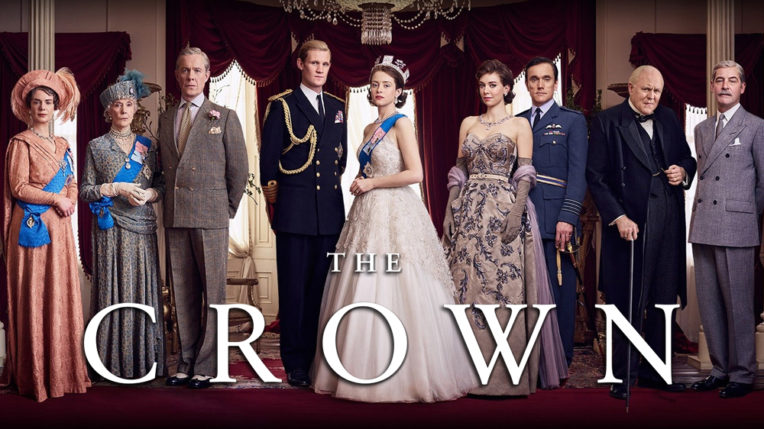 3. Weekend in Newport
For Memorial Day weekend we drove down to Newport, RI and rented a little Airbnb with one of our really good couple friends from New York. When I find myself missing New York, what I'm missing is the people and they are some people I really miss. It was a really relaxing weekend and fun to explore Newport since I've never been.

The best thing I ate all weekend was this lunch of swordfish  tacos with slaw and a pineapple salsa that was perfect eaten outside in the sunshine. The fries look like nothing special, but were surprisingly some of the best fries I've eaten lately.
4. Morning Routines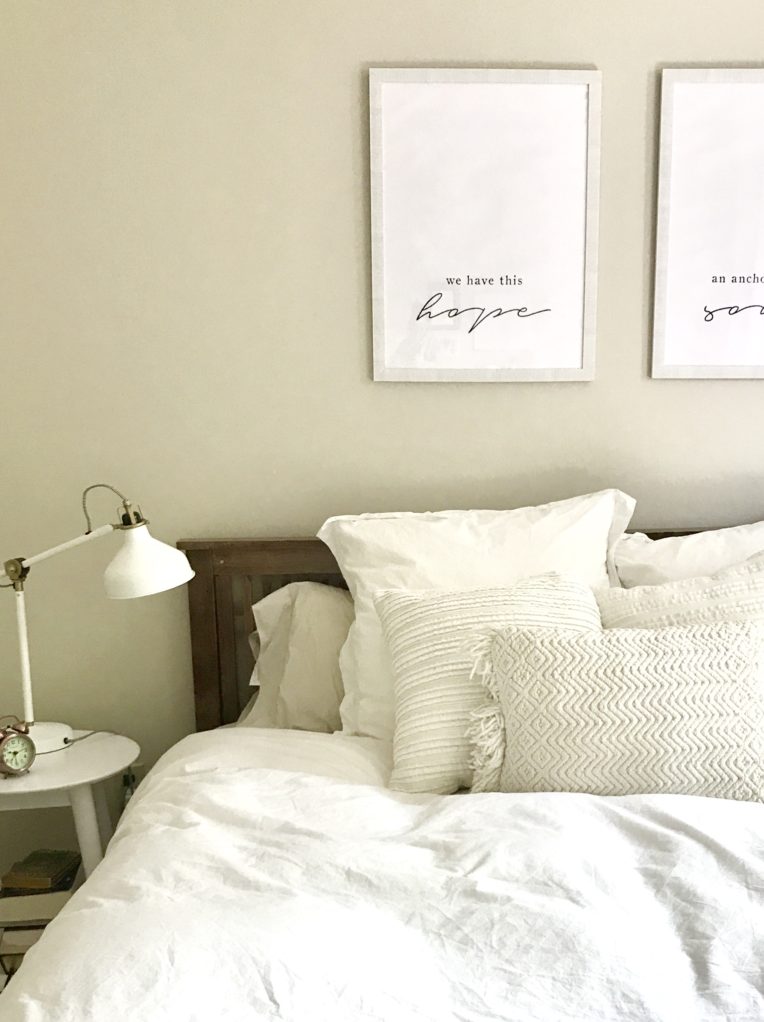 I've gotten into this pattern lately where I'm going to bed later and then not waking up until 7 or so. Which is fine, but I have client appointments that start early in the morning so it doesn't leave me with much of a morning to read, eat breakfast in a non-rushed way, get some fresh air before I sit down to see clients for the morning and pull myself together. It feels all crunched together. I'm someone that actually doesn't do well with structure and routine. I really wish that was my natural tendency, but over the years I've realized I have to work to incorporate that into my life because it surely does not come naturally. Once I read about Gretchen Rubin's four tendencies (which help you better understand how you form habits and respond to expectations) everything in my life felt validated. I was like, OHHHHHH. I GET IT NOW. I highly recommend figuring out what tendency you are by clicking that link – at least for me it was helpful.
All that to say, I would love to get into bed earlier so I can wake up earlier and have a calmer morning with more of a rhythm than a free for all. Essentially, I need to parent myself a little better and simply start getting ready for bed earlier. There's noting that I have to do that late at night. But lately I've felt like a sponge and have been wanting to learn more and more professionally (which is a good thing, but not so good when it starts making my mornings crazy) so at night I'm reading a book or article or listening to a webinar. Or let's be real, some nights I'm just mindlessly scrolling through instagram. Goal this coming week….bed time by 10pm. If you do the quiz, share with me what tendency you are in the comments!
5. Self Compassion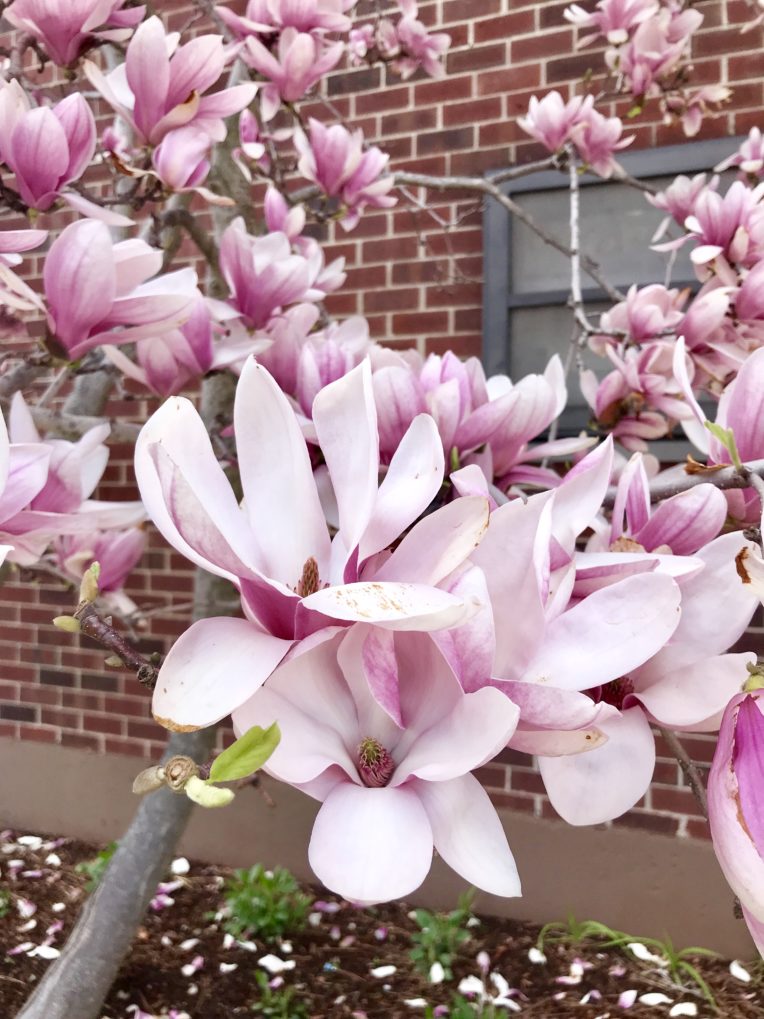 Kristen Neff is a world recognized expert in self compassion and her work is awesome. Cultivating self compassion is critical if we want to find peace with food and our bodies. When I began my own journey, it felt really weird to be more kind and compassionate towards myself because I had spent most of my life bullying myself. I talk a lot about self compassion with clients, especially when doing body image work, and this is a topic we dialogued through during last week's live Q&A session for my e-course. We talked through tools and tips to help foster more self compassion and how we overcome what gets in the way of having more self compassion for ourselves. I highly recommended checking out Kirsten Neff's website where she has all kinds of resources and tools for you to get started on your own journey towards self compassion. If that resonates with you, I hope you find her site helpful!
Have a great week!