About a year and a half ago when I transitioned to a new NP job in New York, I learned something new in this intuitive eating journey. I was now working in primary care so I saw a bit of everything, but a good amount of our patients were in treatment for an eating disorder. The physician I worked with had become the primary referral for outpatient RDs and eating disorder treatment centers in the city. That job was the perfect fit for me in many ways and I learned so much.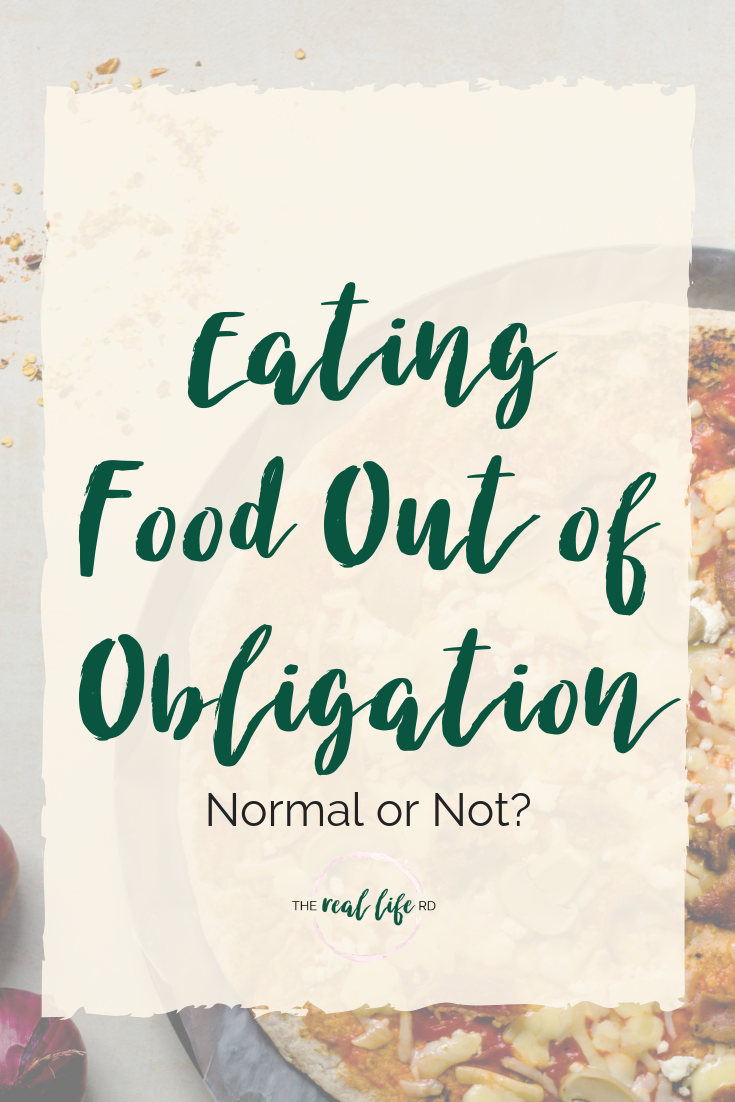 In primary care, there are many visits from pharmaceutical reps. So about once a week, sometimes more, we'd have a pharmaceutical rep come in and talk to us about a new medication or diagnostic test in hopes of us integrating it into our practice. As a thank you for allowing them to take your lunch hour, pharmaceutical reps bring in lunch for the whole clinic. I love free food! But usually what free lunch entailed was cheese pizza. Almost every time. I completely realize the privilege of free food, and access to food in general, and I'm thankful for that. I realize not everyone has that privilege.
The First Few Months In This New Job
For the first few months in this new job, I would eat the pizza instead of my packed lunch. Usually, I didn't know when we'd have reps come in during lunch so it was a toss up. The first couple times were no big deal. I didn't realize the frequency of these lunches at the time. Not every food experience is going to be 100% satisfying. Trust me, my packed lunches were nothing to write home about. I also love pizza and eat it often. But $1/slice, greasy cheese pizza did not leave my stomach feeling great. Plus, it did nothing for my energy levels in the afternoon.
It wasn't the gluten or dairy that was the problem like diet culture makes us assume. Most, if not all, of my packed lunches have gluten and dairy. Rather, it was the quality of the food itself and the lack of vegetables. My body just preferred and felt better eating other foods for lunch. The pizza tasted fine, but I didn't feel great going into 5-hours of seeing patients after lunch.
The Realization
Looking back, I didn't really think much of this for a while. I ate the the pizza, didn't feel awesome and went on with my day. I didn't prefer it, but it was what it was. But then I realized…oh, I'm actually continuing to eat this pizza because I feel like I need to prove a point. Here I am, a dietitian and nurse practitioner who's practice philosophy is strongly rooted in IE and HAES. Not to mention, I work at a clinic where we care for many patients with eating disorders. I needed to show that I eat ALL THE FOODS, ALL THE TIME, NO MATTER WHAT. But consequently, I wasn't being intuitive at all. I was eating out of fear of what others might think. And in turn, I wasn't caring for myself.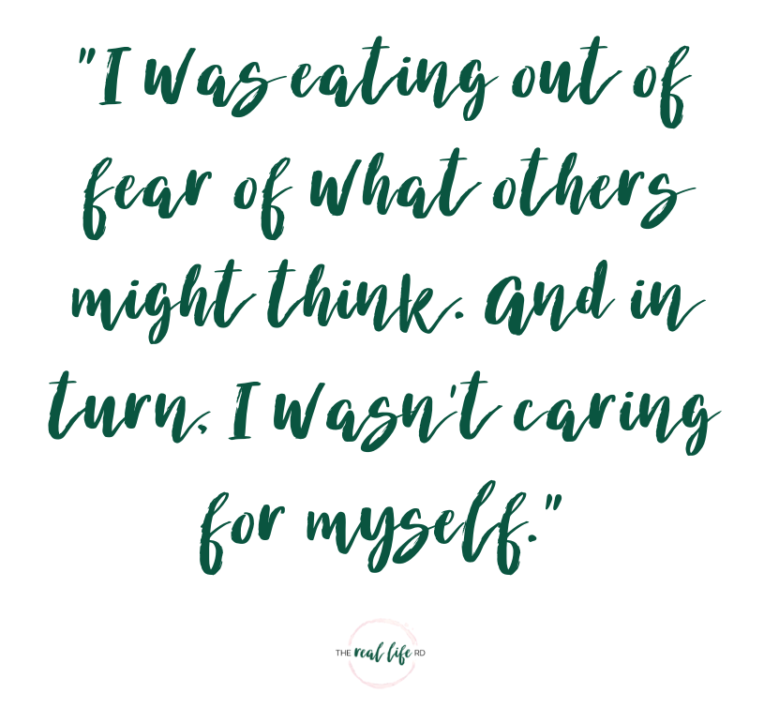 Now hear me out. A pizza lunch here and there is not something I'd think much of. Enjoy the pizza, enjoy the free food, and move on. But this was 1-2x a week so it was making me feel crappy. Why was I so hesitant to eat my packed lunch instead of the free pizza? Because I didn't want people judging me and thinking, "oh she's not eating the pizza because it's unhealthy." And because I use to be that dietitian who "always ate healthy" and I have a strong aversion to that stereotype. That's just me. If you're reading this and thinking: "Robyn, where are we going here? This is so silly." You're probably right. Stick with me here! 🙂
IE/HAES
I think what can sometimes happen in the IE/HAES world is that we get scared of emulating diet culture, even in the slightest. Or we get scared of making nutrition recommendations to help someone eat in a more nourishing way that we end up being un-intuitive. That's not a word, I just made it up. And what good is that doing? Avoiding my packed lunch that was full of foods that satisfied me and made me feel good because I wanted to prove a point was far from intuitive. Or even normal eating.
If you're new to your IE journey or in recovery from an eating disorder, what I'm talking about in this post might not be where you're at in your journey quite yet. That's totally okay. You're right where you need to be. If you're well settled in your IE journey and perhaps have even moved from intuitive eating to normal eating – you can probably relate to an experience where someone has offered you a food in a pressure filled way when you really didn't want it. And when I say, "you really don't want it" I mean you're feeling 100% satisfied, full, and truly do not have an appetite for that food. That's different from fearing that food or even being afraid of getting overly full. Sometimes being overly full actually enhances our food experience.
Is this part of being an intuitive/normal eater?
So is part of being an intuitive/normal eater just taking a food being offered and eating it no matter what? Is it eating that food even though it might not make you feel physically well? Or eating food even though you're full and you know feeling a little uncomfortable isn't going to enhance your food experience?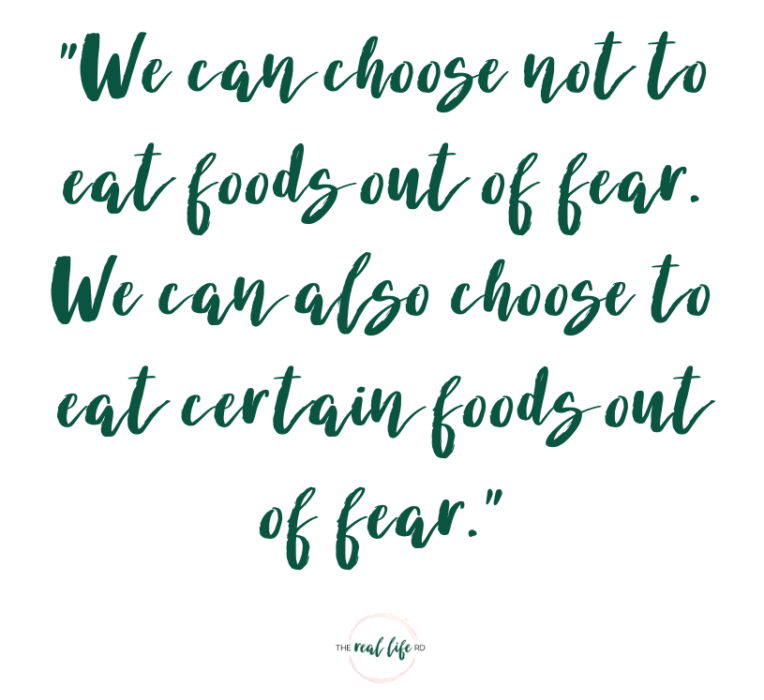 I don't think there's a black and white answer here. Perhaps sometimes it is part of IE/normal eating. Like those infrequent pizza lunches at work. We don't need to overthink food. But on a repeated basis, I think that's when we can take a step back and do some self-reflection. In the same way we can choose not to eat foods out of fear, we can also choose to eat certain foods out of fear. The former is usually out of fear of what might happen to our body. The latter is usually fear out of what others will think of us. I fell into the second camp. In both situations, we're not attuning to our own needs.
How I Shifted Things
After realizing what was really going on in my head around the pizza, I also realized that I could go to the meeting with the pharmaceutical rep at lunch and eat my packed lunch. By doing so, I was eating more intuitively. More normally. There were days where I did eat the pizza because 1) my packed lunch sucked or 2) pizza sounded good or 3) taking advantage of free food never hurts the wallet. And there were times we had baked goods brought in by patients and I enjoyed those with my co-workers. Nobody said anything. I have no idea what they were thinking or if thoughts did cross their mind. Maybe they did, but probably not. If they did, that's understandable. We are all living in diet culture so we have judgements that will come up (either consciously or subconsciously) around other people's food choices. Those thoughts that come up for us have nothing to do with that other person and everything to do with us. Me eating my packed lunch was me eating in a way that felt best for me – physically, emotionally and mentally – and that's what mattered.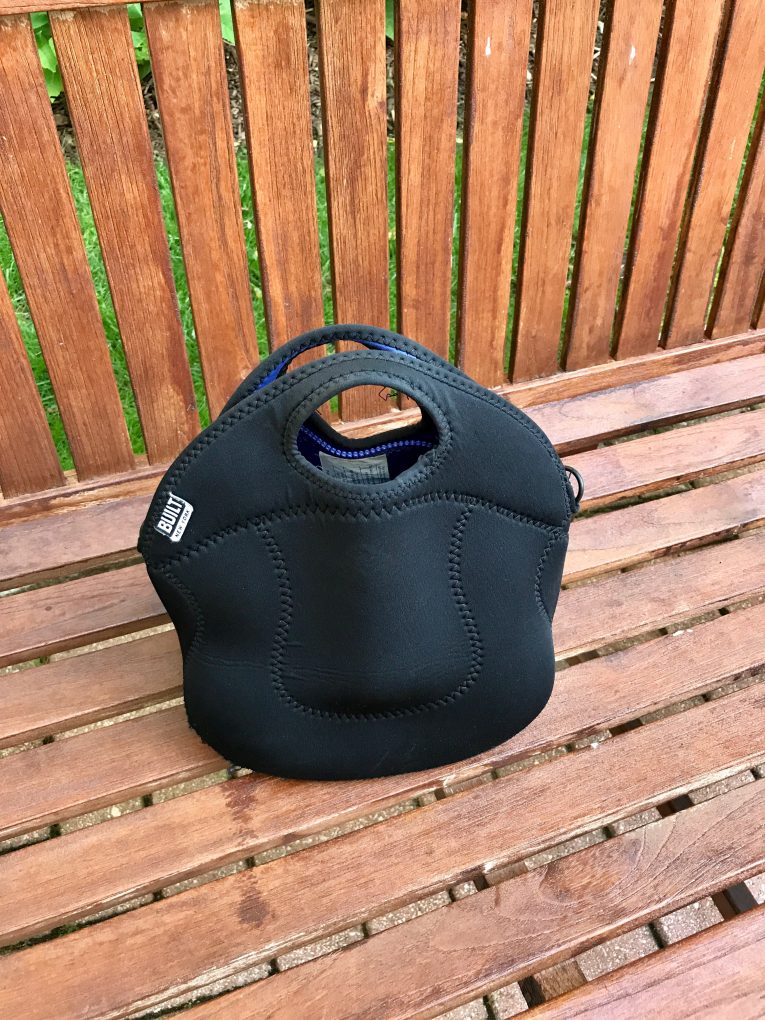 There's a lot of nuance with food and with intuitive eating. It's going to look different from one person to the next and that's how it's supposed to look. I'd love to hear your thoughts in the comments!
Also, we have a couple spots left in our intuitive eating support groups that start next week. Our final two groups of the year! You can live anywhere and the group is held on a video platform so you can be in your jammies on your couch. If you're feeling stuck, alone, frustrated, lost or confused, we'd love to have you join. You can read more about the groups and hear what post participants have to say here. Email us at [email protected] to grab one of those last two spots!