One thing I didn't do this weekend….take pictures. Whoops.
One thing I did do…make another batch of these.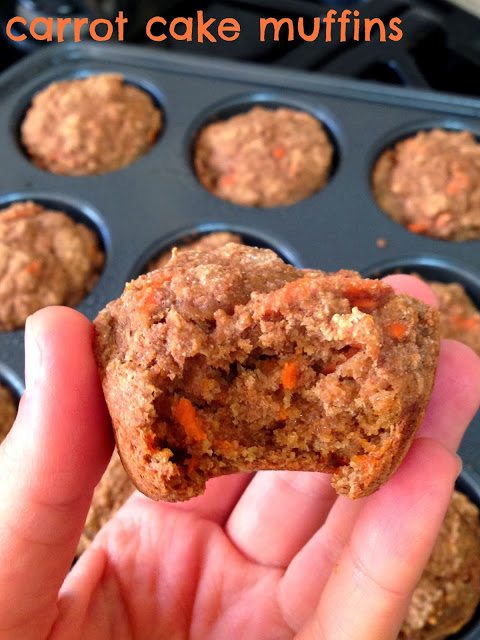 Because I'm kinda obsessed.
With these muffins turned cupcakes and these pretty friends.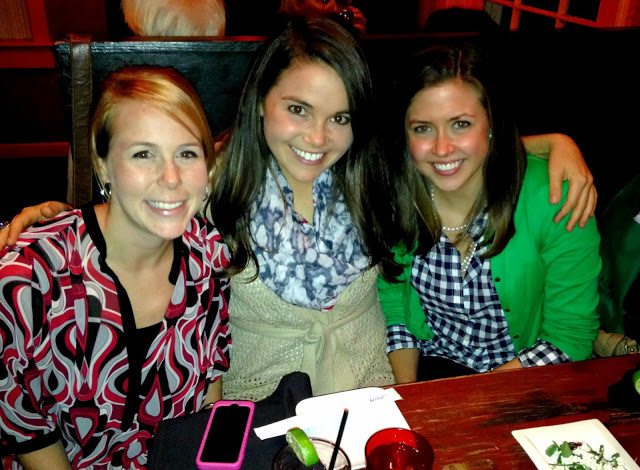 Friday we celebrated Clare turning twenty six at Bang! I was 89 years old though and had to leave early to tuck myself into bed. I had an offensively early wake up call. #lame
Because on Saturday we completed our FINAL long run and it feels sooooo good. This run was all about running slow and for about the same amount of time it will take to race the marathon. I'm confessing this out loud to perhaps hold myself accountable to my goal time, but…I'm shooting for sub 3:35 for a BQ, but will be ecstatic with a 3:30.
After the run, I ate a stack of carrot cake pancakes and then we did some vineyarding all day.
In Virginia, vineyarding is a verb.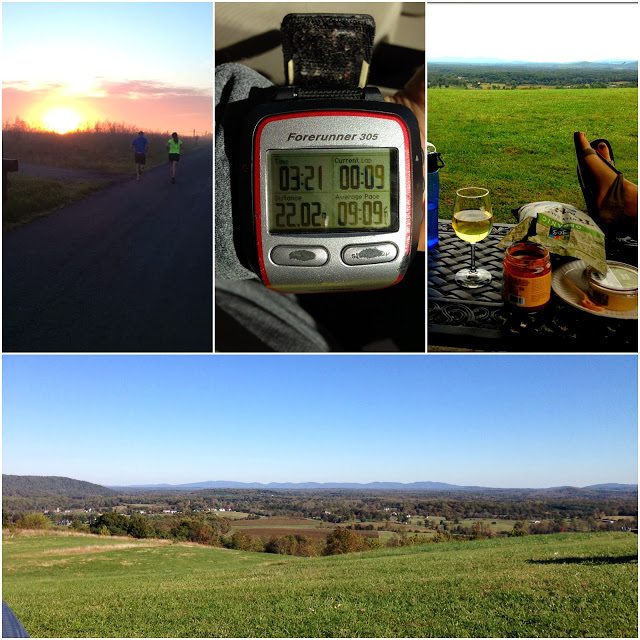 And then Sunday I made another batch of these muffins! I'm telling ya'll, they'll become your go to muffin. And then you can whip up some frosting and you've got instacupcakes.
And they're vegan.
I found sprouted spelt flour in the whole foods bulk bins and I just love it. It's basically a flour version of Ezekiel bread. It's still tender enough that you won't end up with hocky pucks, but a whole grain that's sprouted so you also won't end up with an obnoxious blood sugar spike either. You feels me? You could totally use whole wheat pastry flour though or regular ole all purpose or maybe even oat flour although I haven't tried that variation yet so I can't promise results. Anyyyyway, here's the recipe!
Carrot Cake Muffins & Cupcakes
dry ingredients
1 1/2 cups sprouted spelt flour
1/3 to 1/2 cup coconut palm sugar**
1 tsp baking powder
1 tsp baking soda
2 tsp cinnamon
1/4 tsp sea salt
wet ingredients
1 1/2 cups unsweetened applesauce
1 tsp vanilla extract
1 cup carrot shredded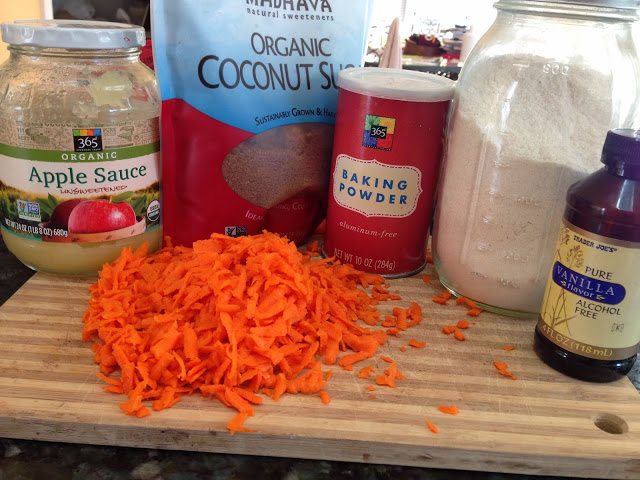 Alrighty, this is super simple folks.
All you do is mix your dry ingredients, add in your wet, and then stir in the carrots. The key is to NOT overstir. You just want to gently mix until just combined.
Then pour your batter into greased muffin tins and bake at 350 degrees for 13-17 minutes or until a toothpick comes out clean.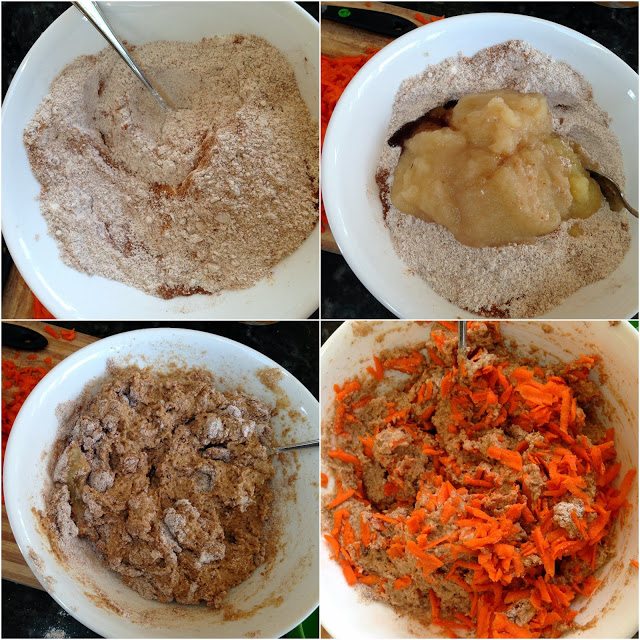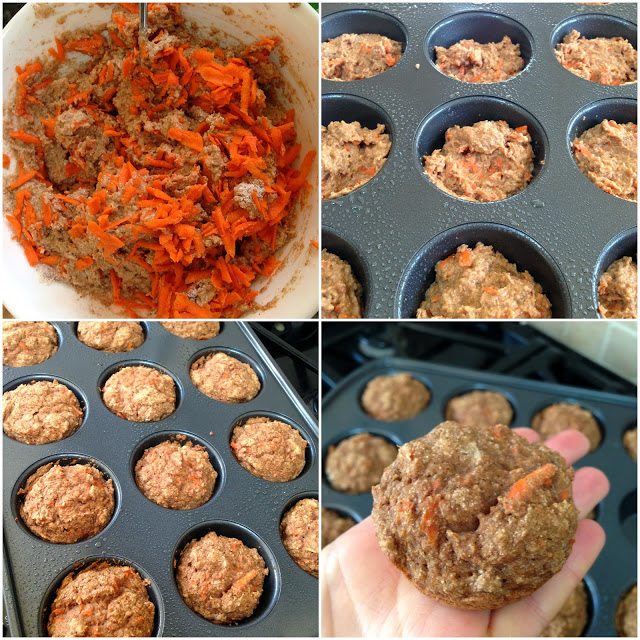 Now you have a perfectly delicious muffin, but if you're feeling frisky you can make some frosting. I highly, highly recommend this. This stuff can get smeared on pretty much anything. My fav is apples and graham crackers.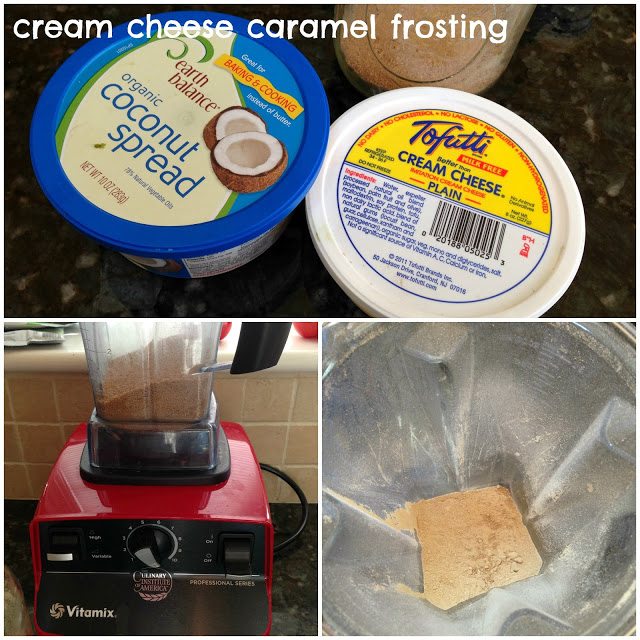 Caramel Cream Cheese Frosting
4 oz. [half the tub] of non-dairy cream cheese
2 T earth balance
3 cups of powdered sucanat**
What makes this caramel is the sucanat. You can find this in the bulk bins at Whole Foods too. All you do is grind it into a powder in your blender or food processor. You could totally use regular powdered sugar too it just won't be caramelly.
With your electric mixer combine all the ingredients until soft peaks form.
Then frost with abandon!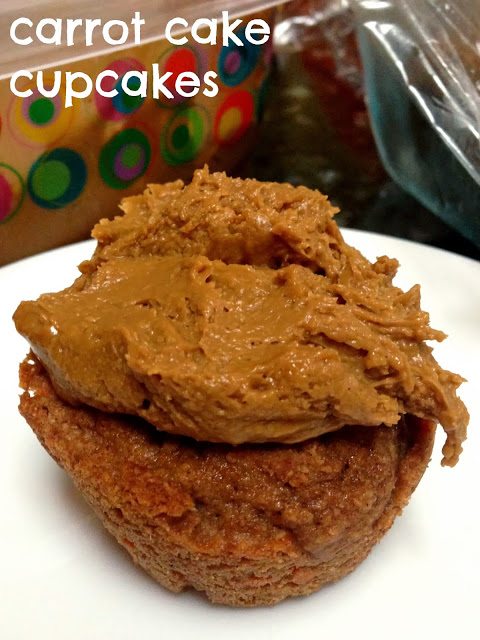 I'd say with these guys, we're off to a good start this week!