Over the past few months, I've gotten a lot of requests for the return of consistent WIAWs, and you guys I hear ya! I use to love love love writing up WIAW posts, those are the posts that got my heart fired UP. So while this season right now doesn't leave time to write consistent "thick" WIAW posts every week, most weeks I do have time to post my daily eats for you guys. My hope is that even when I don't have lots of words written in these posts, the eats inspire you to enjoy food, experience it, get excited about it, refresh your own meals, and nourish your body well. So onto the eats!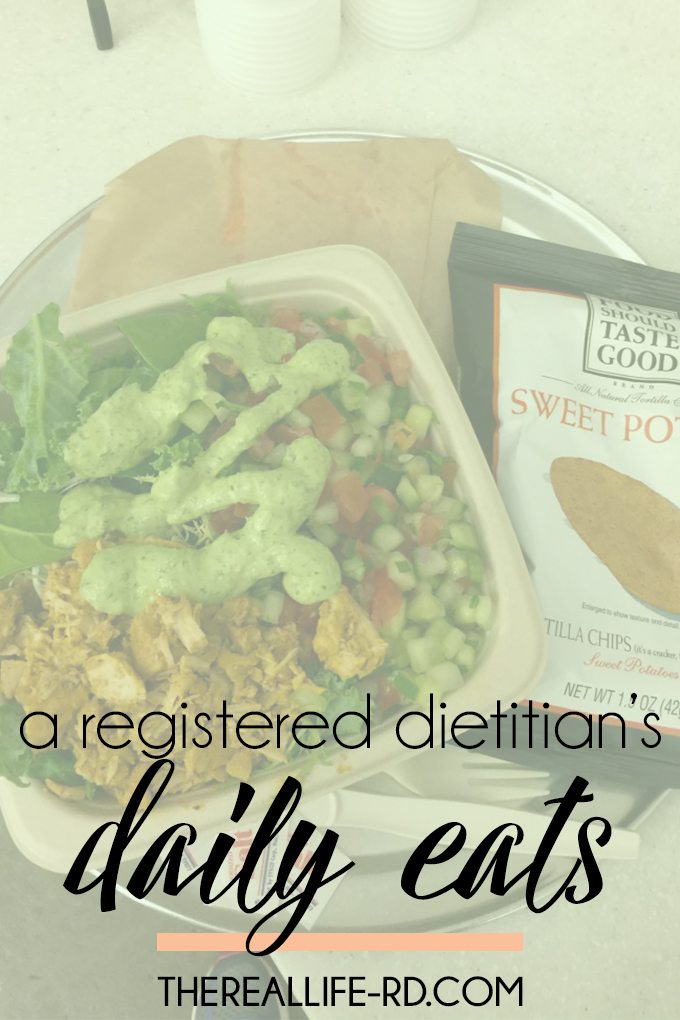 After so much travel it's felt so good to get back into my own kitchen for at least breakfast and dinners the past few days.
Cody fed me Ezekiel cinnamon raisin english muffins this past weekend in Atlanta and that sparked an intense toast craving so I went to three different little corner markets around my apartment after I flew back into the city from Atlanta on Monday morning – and I've eaten toast for breakfast and lunch the past two days.
Breakfast was sweet + savory toast // avocado + fried egg and banana + PB plus more banana and PB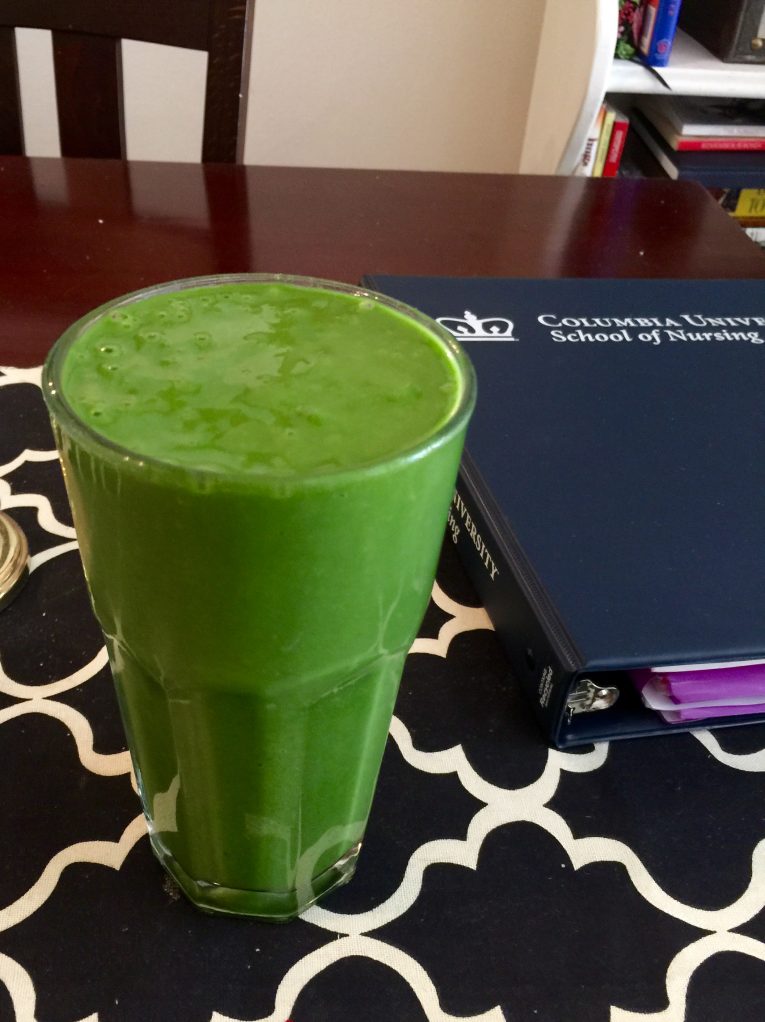 After a couple Nutshell client follow up sessions I jogged over to the gym to do 35 minutes on the elliptical and then made the greenest of green smoothies // 1 cup coconut milk + frozen mango + 1/2 scoop Coconut Almond Vega One  + frozen spinach + ice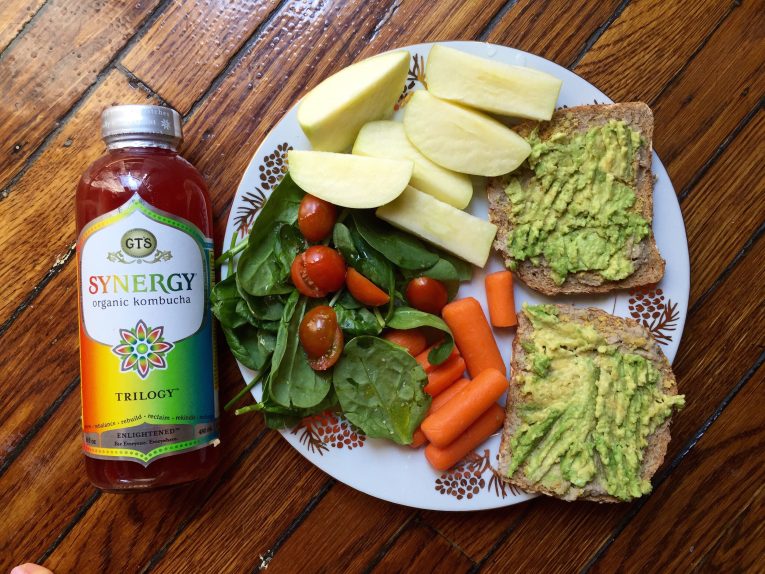 Lunch post shower was hummus + avocado toast with nutritional yeast // spinach + tomato salad with sea salt and olive oil // carrots + apple // kombucha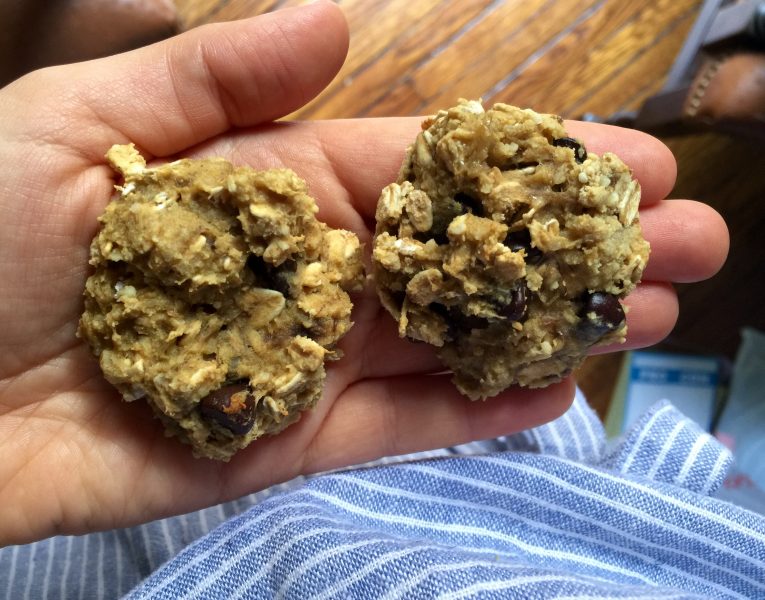 Followed up quickly with two Hummusapien banana chocolate chip cookies because I was still hungry. I used Vega Sport protein powder and subbed extra chocolate chips for the walnuts.
And then grabbed a handful of trail mix before a couple more late afternoon Nutshell clients. I just throw coconut chips, chocolate chips, and mixed nuts into a mason jar and keep it in the freezer so it stays fresh. Boom. Homemade trail mix!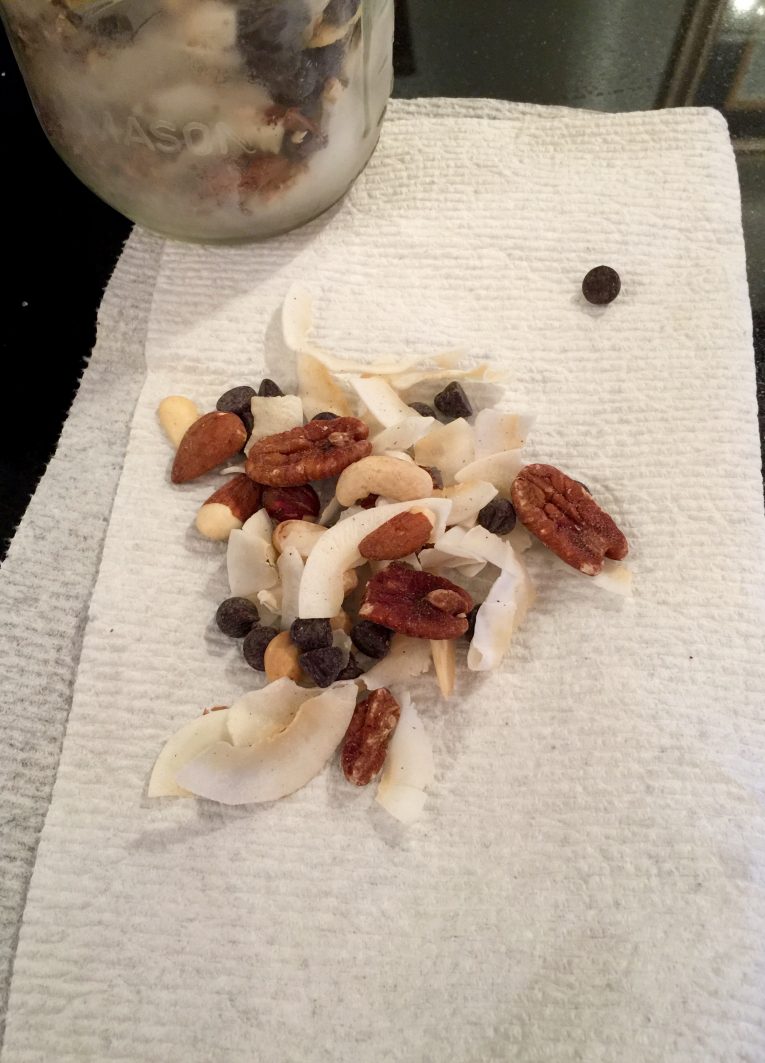 Dinner was Nanoosh with a couple girlfriends // chicken swarma power plate with greens, mediterranean salad and green tahini dressing + baby carrots + sweet potato chips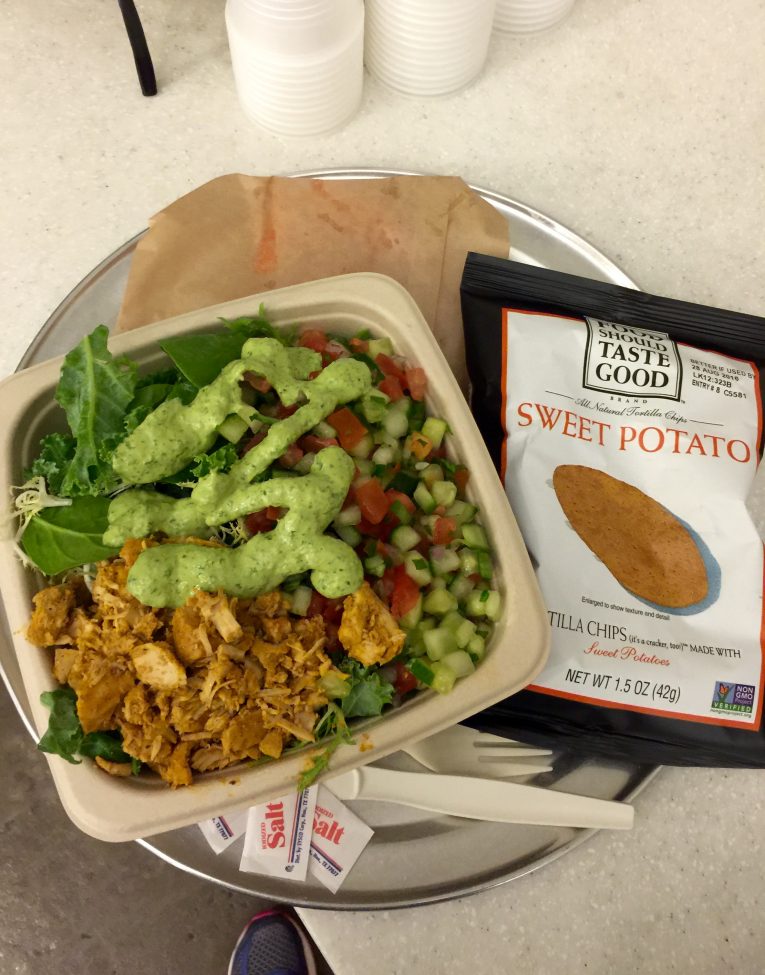 late night snacks while writing up this post // another chocolate chip cookie and a PB + chocolate chip spoonful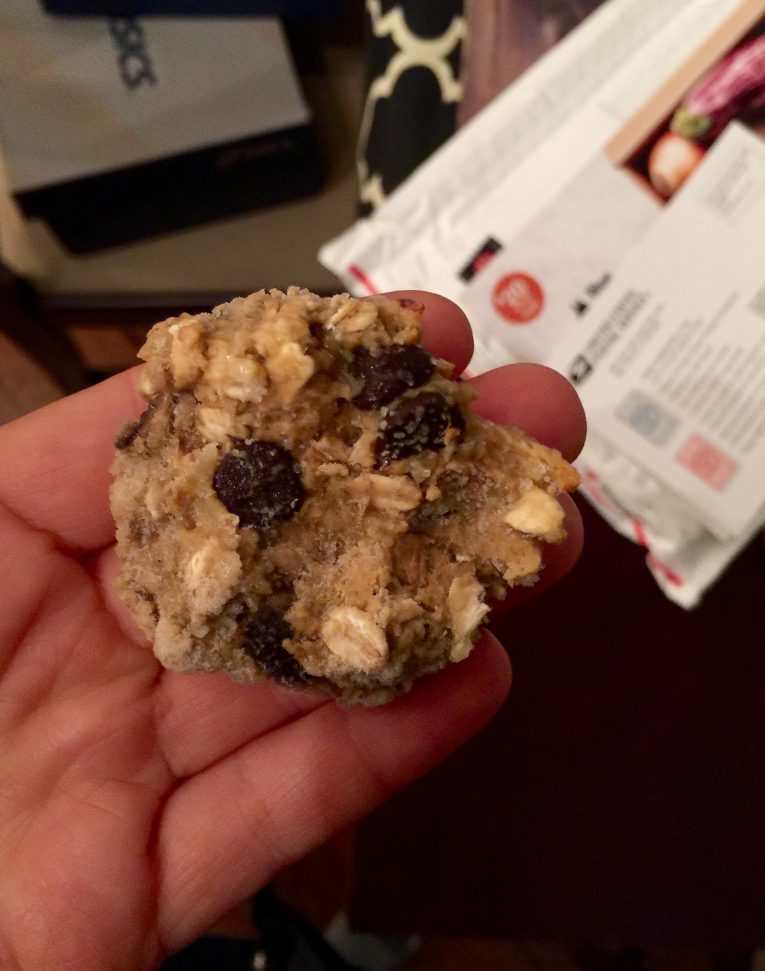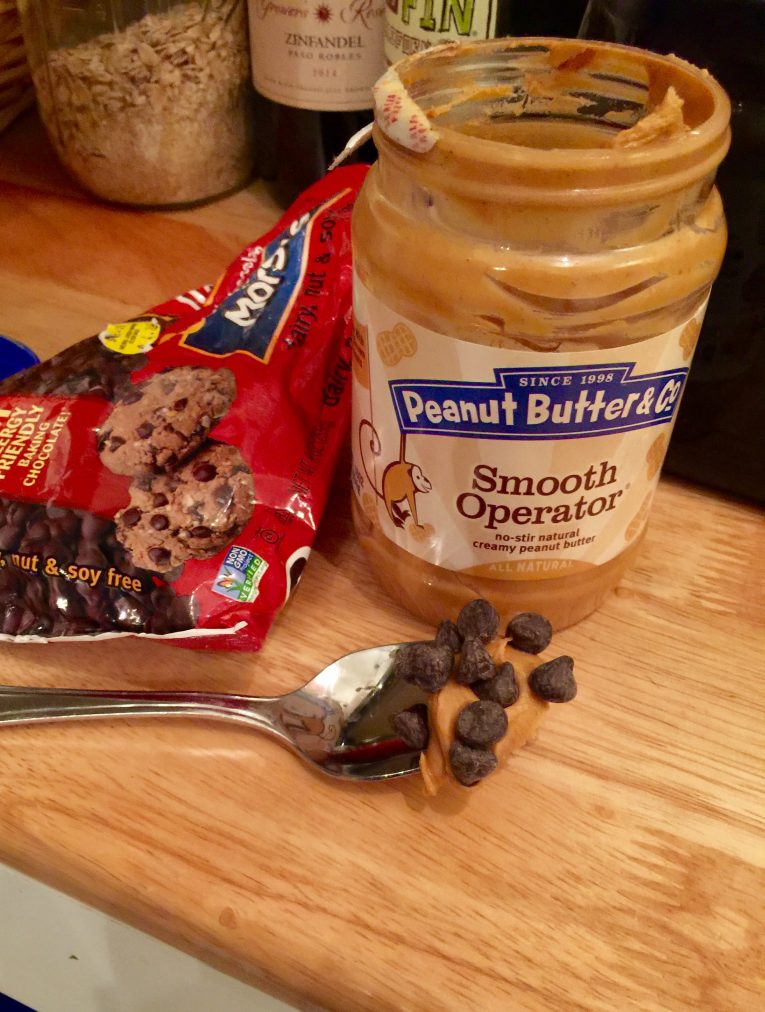 Happy day!
SaveSave