I feel like the past four days have been the longest and the shortest ever. I learned so much, but even more so, I met some of the coolest and inspiring people. And I also got to spend so much time with my online RD pals turned real life friends. Thahhhh best.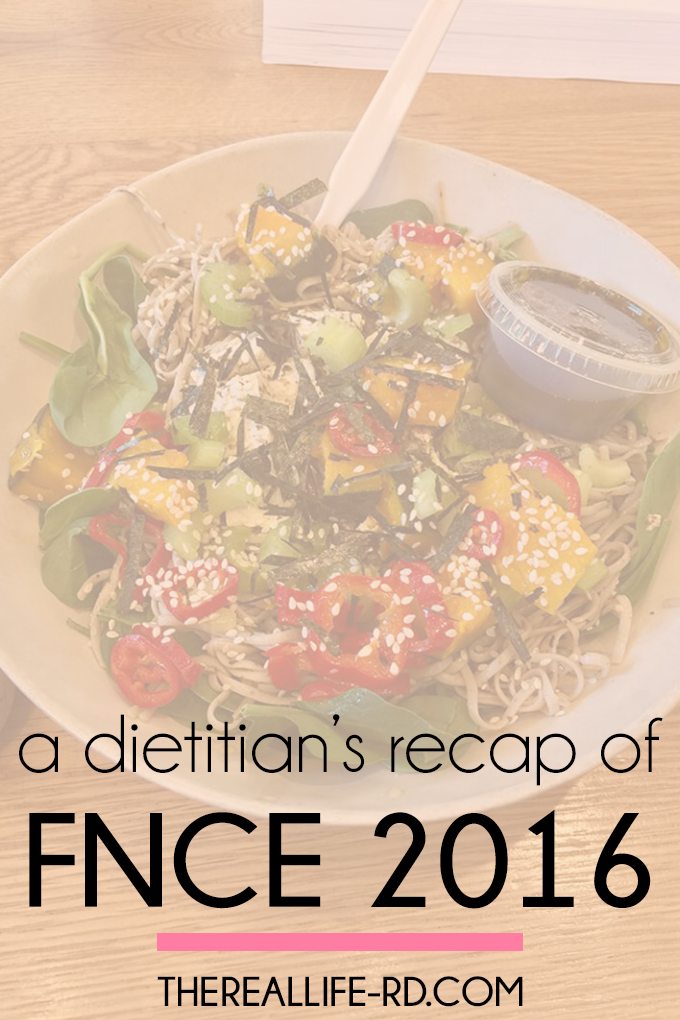 My registration was covered in exchange for a recap of the conference. So here we go! This was my second FNCE. And it was different than my last FNCE. I went to way more PR events and way less educational sessions than I did last year. And I got to slumber in a pretty awesome Airbnb with five friends (Alexis, Alex, Anne, Kylie and Rachael) that are awesome and full of so much useful information. Like their brains are exploding.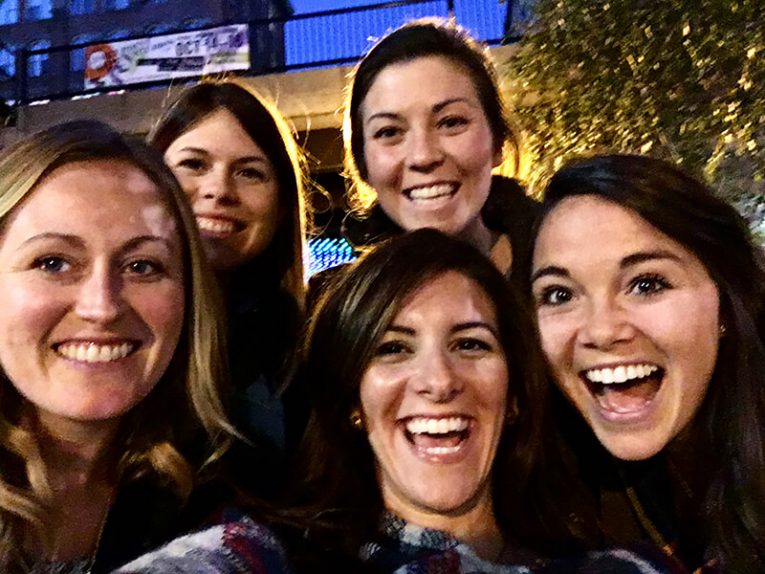 I didn't really know what I was doing last year, but this year I felt more in the loop and more connected with RDs – which is super hard when I'm sucked into the nursing world most hours of the day. But that's what I love about FNCE, it gets me so fired up to keep doing the blog and Nutshell and I loved loved loved loved loved being around people who do what I do for four whole days. Often it can feel like I'm out on this blogging-private-practice-self-employed island in my day to day life. But when you're surrounded with five other women who get it and do it too, it feels really comforting and invigorating.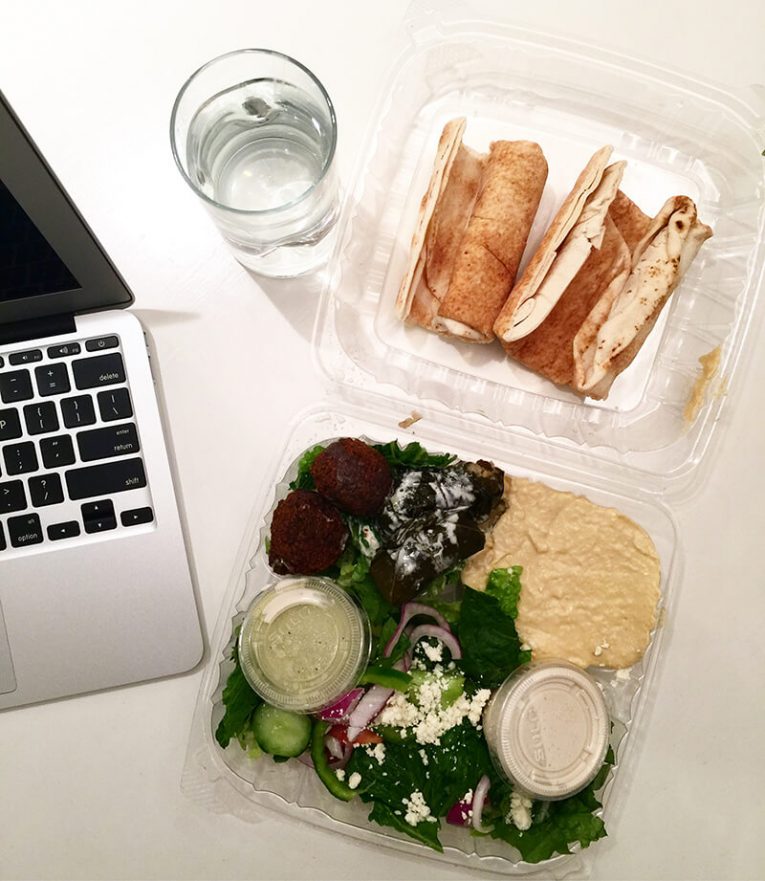 I got there on Thursday afternoon since I wanted to explore Boston a bit and have some time to settle in before the craziness started on Friday evening. Thursday night I cozied with a movie and ordered take out from South End Pita. Friday morning I ran 6 easy miles along the Charles River, ate a bagel sandwich from Render Coffee and then settled into Flour Bakery + Cafe for the afternoon to do some blog work and crank out some studying. The buckwheat soba noodle bowl and homemade granola bar + soy latte were all amazing.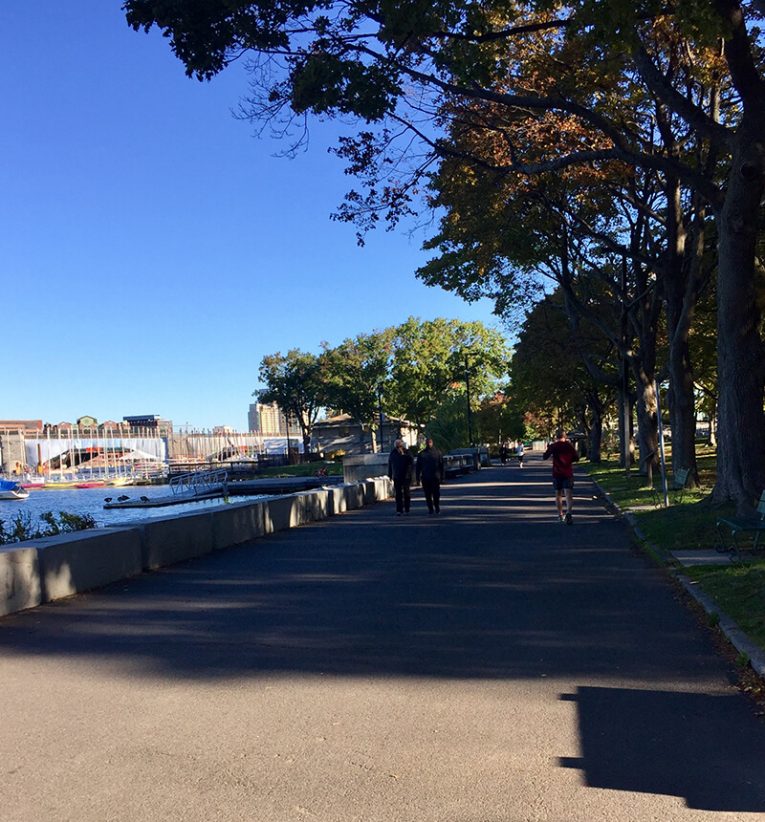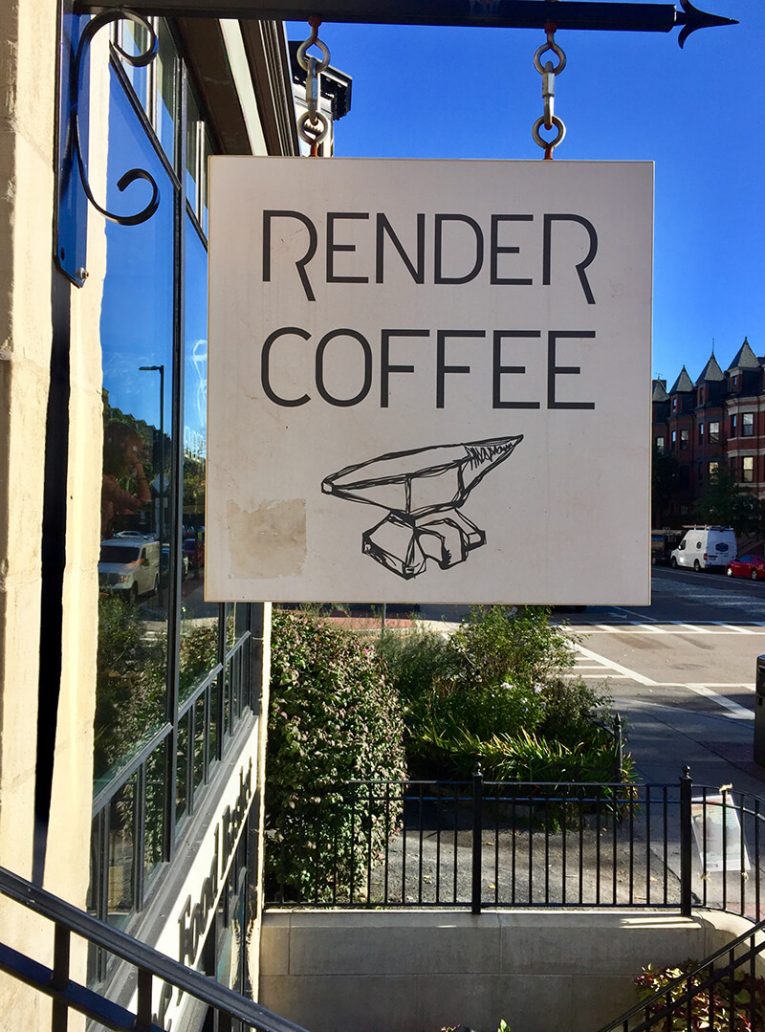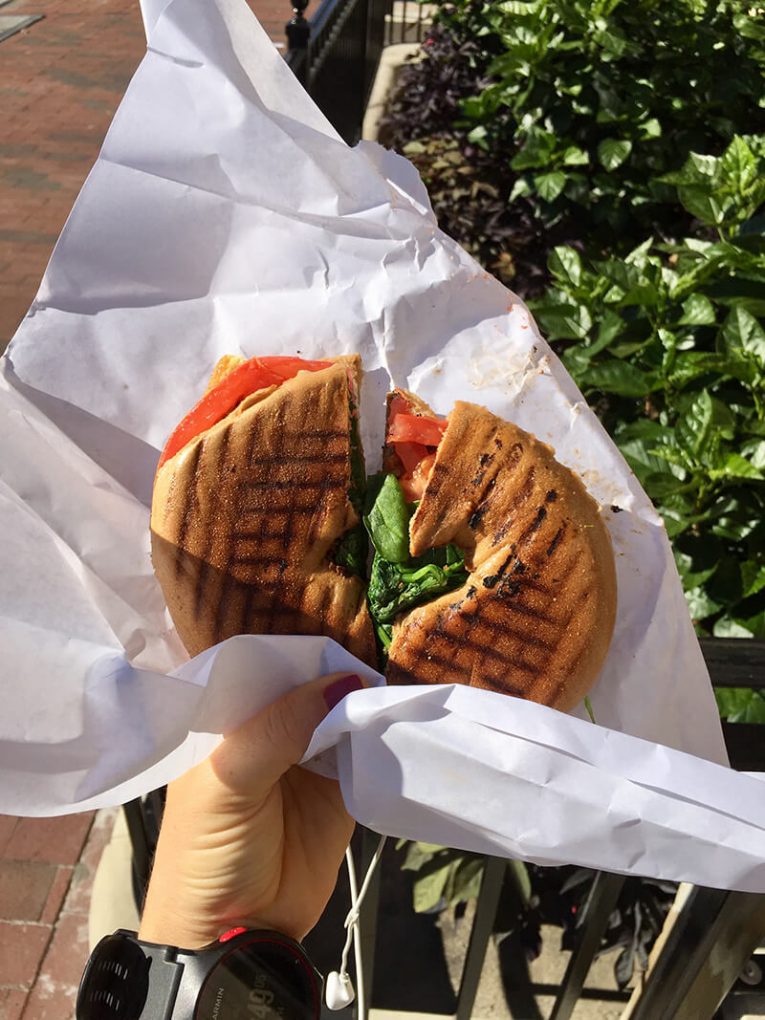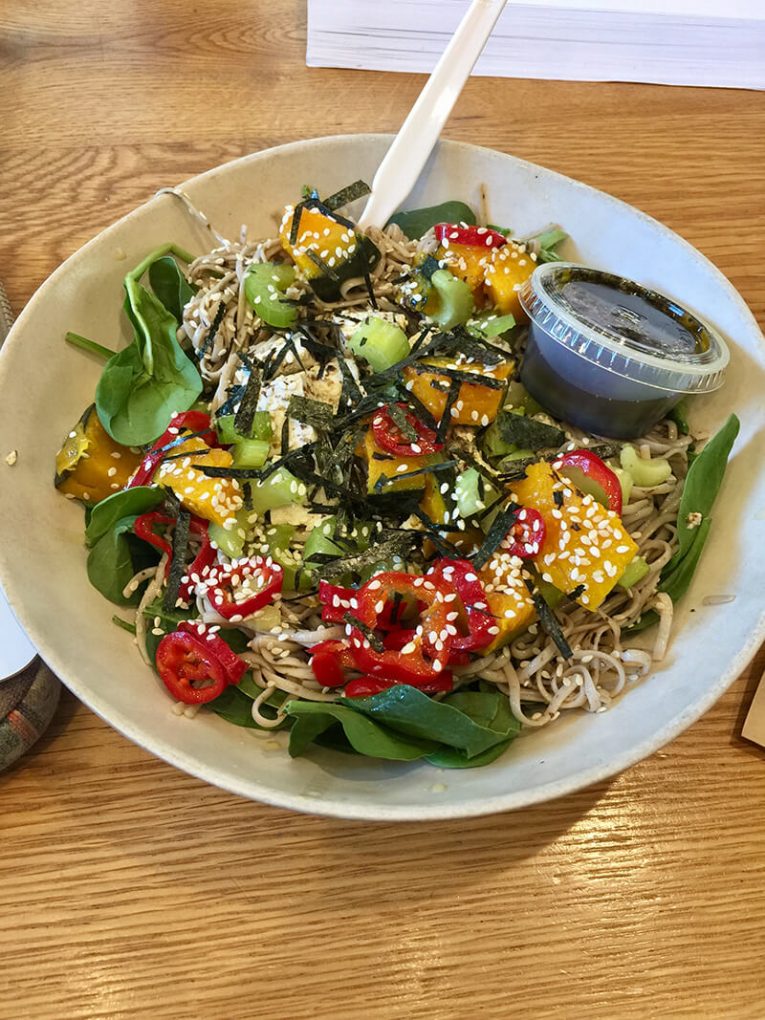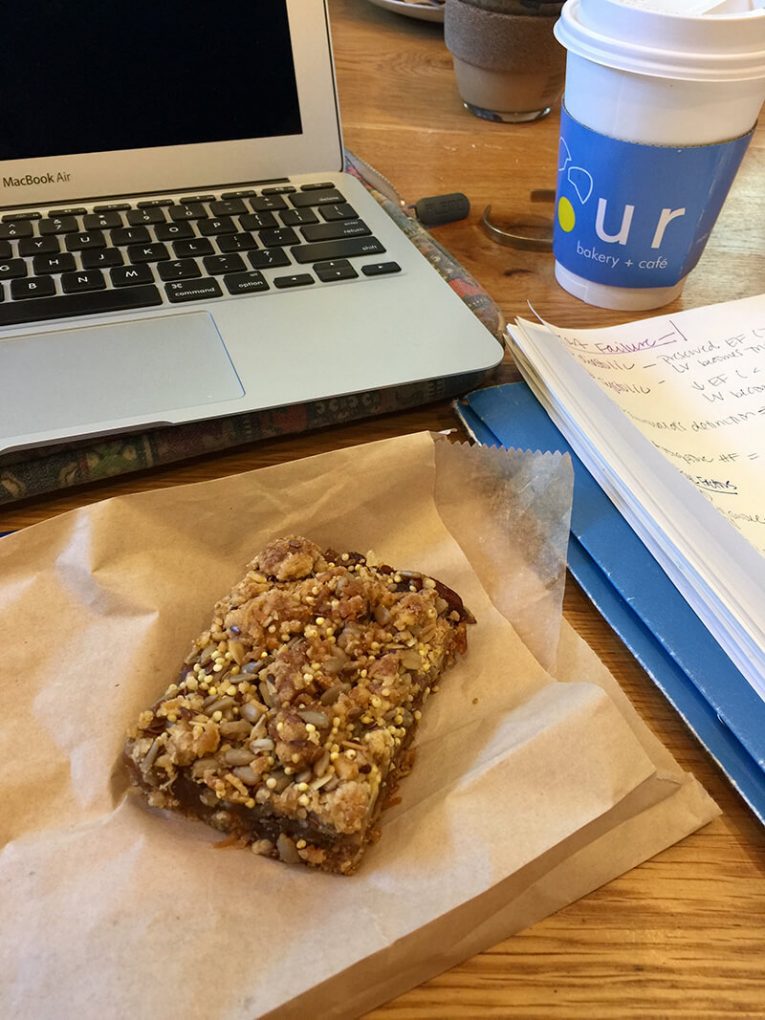 Friday evening I met up with 4 of the 5 people in our Airbnb (Alexis got in Saturday) and we headed to dinner at Row 34 right near our place.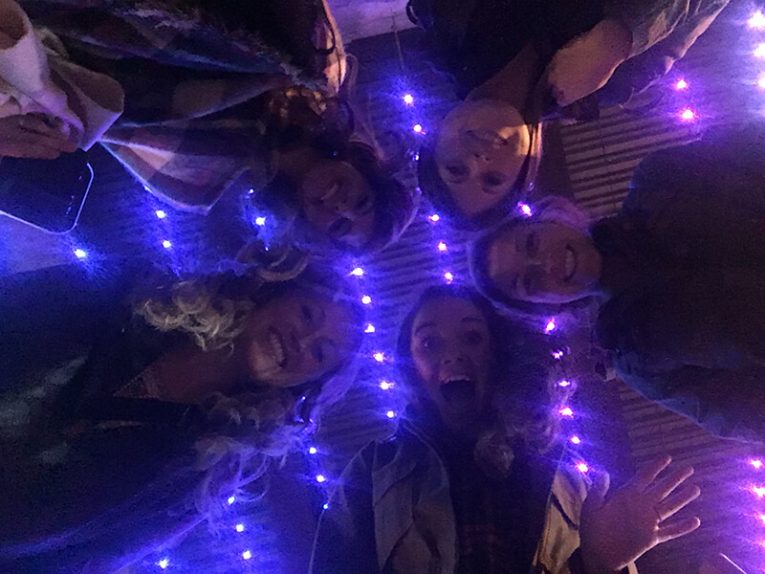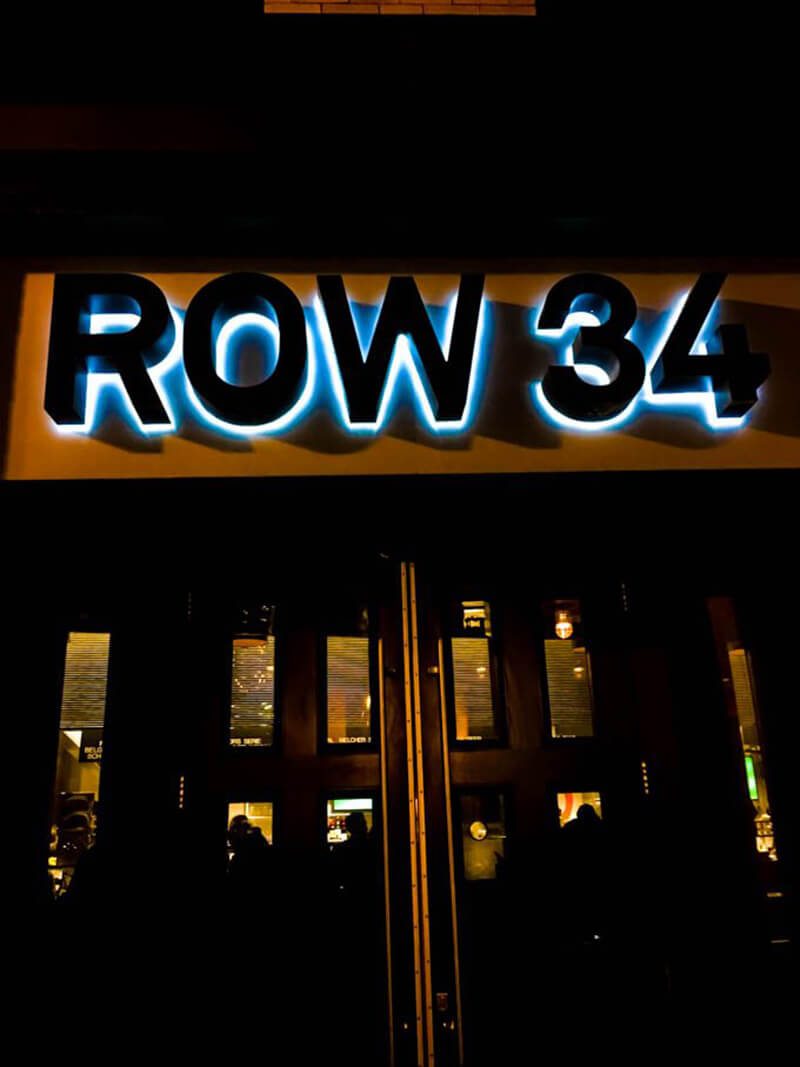 We started with a bottle of red and then snacked on calamari and crab toast for apps and I ordered salmon over a beet + farro mixture for my entree. Everything here was pretty awesome. So fresh! I was still a little hungry after dinner before bed so I finished off the granola bar from earlier and we all crashed by 10pm.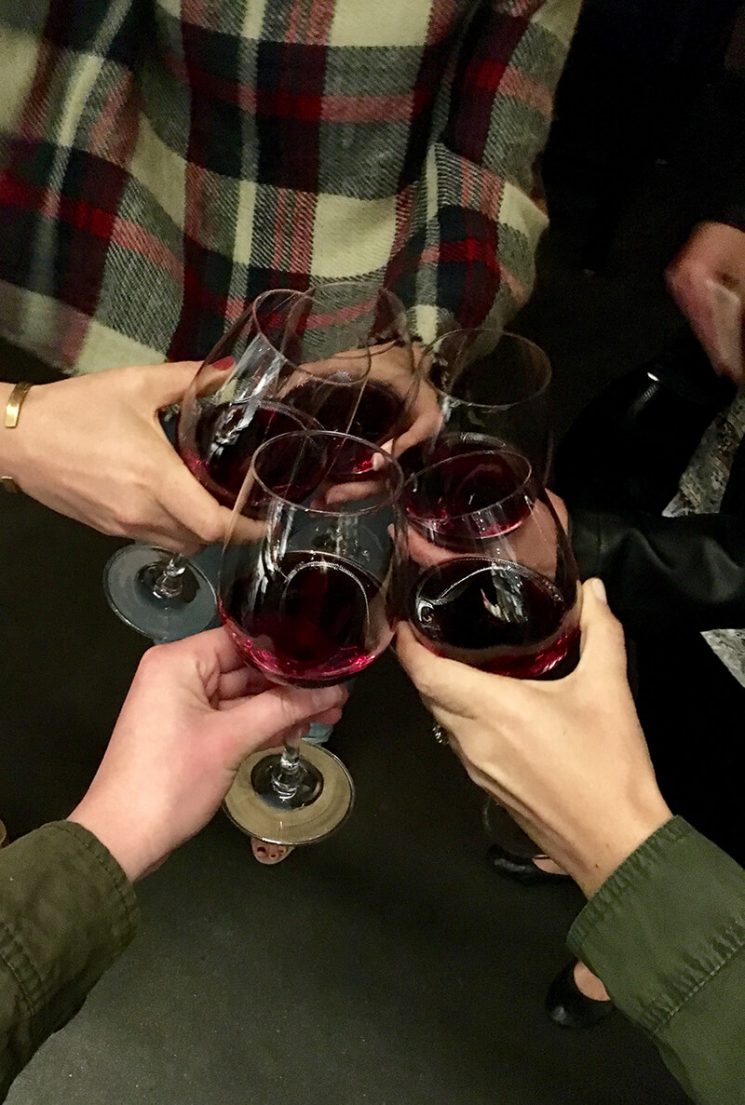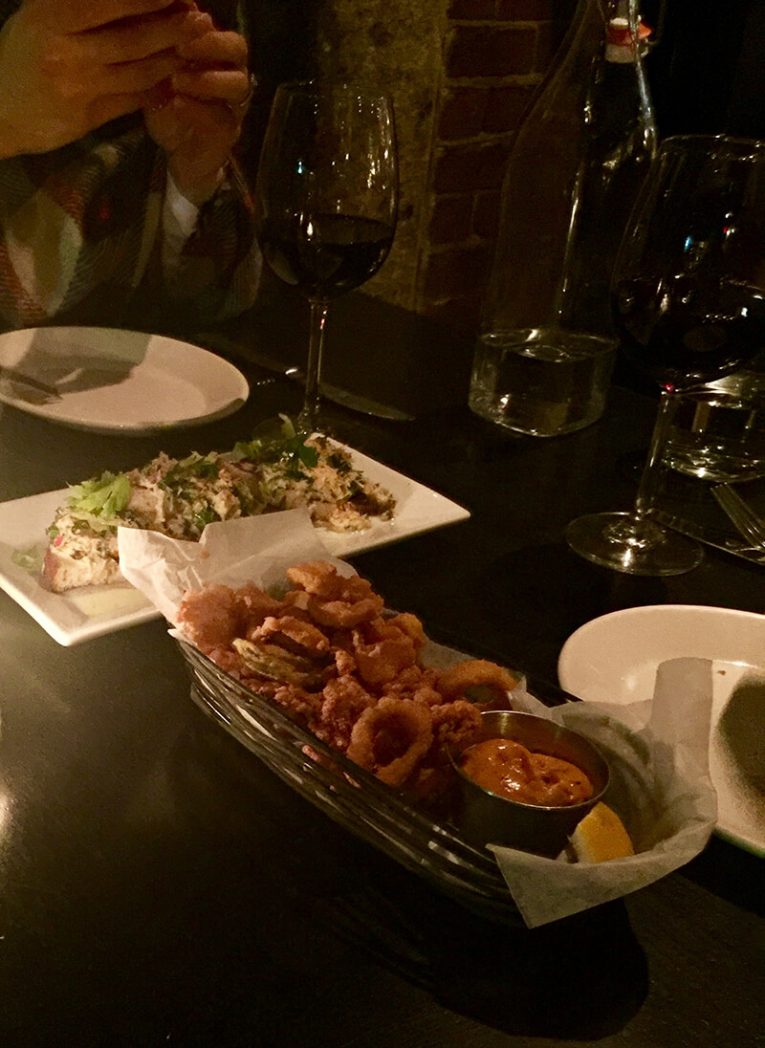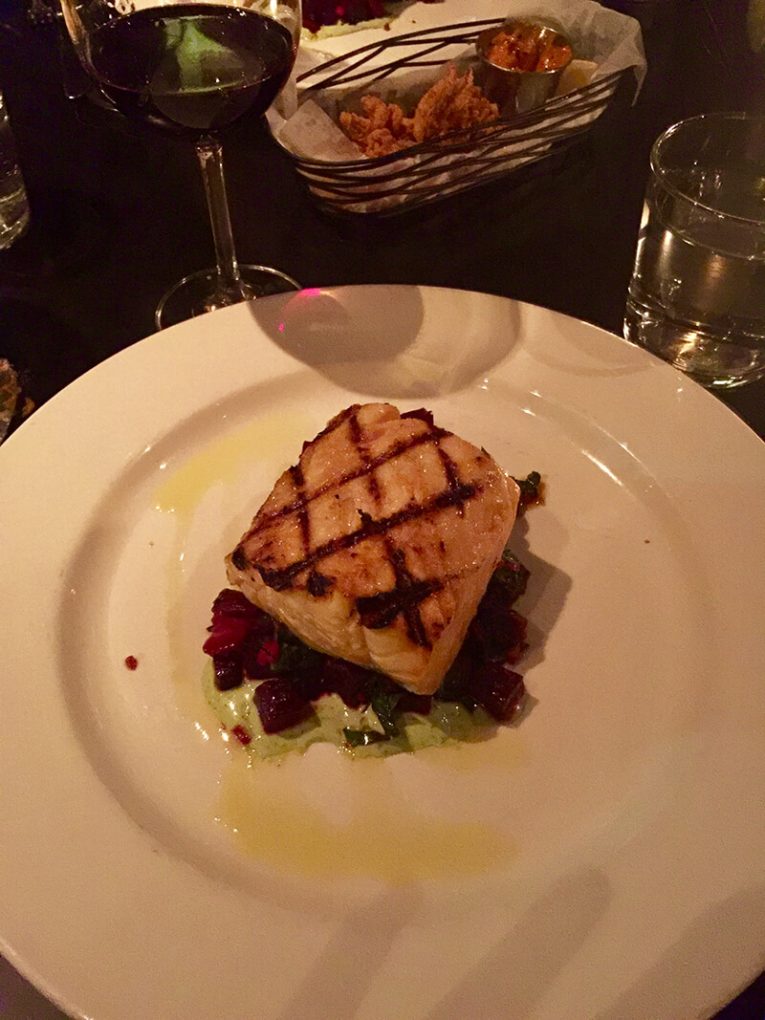 Saturday began with a 2 mile jog + 15 minute body weight circuit outside before meeting Nick and the boys for breakfast at South End Buttery. Nick and a few of his guy friends had planned a Boston weekend since Pete lives here a while back, so it was fun to get to see him for that morning. We drank coffees, split a banana nut muffin and I ordered the spicy avocado toast with scrambled eggs. The toast was a little dry and I was hoping for more avocado, but overall it was good. Plus the weather – it was perfect all weekend. 50s and 60s with sunshine!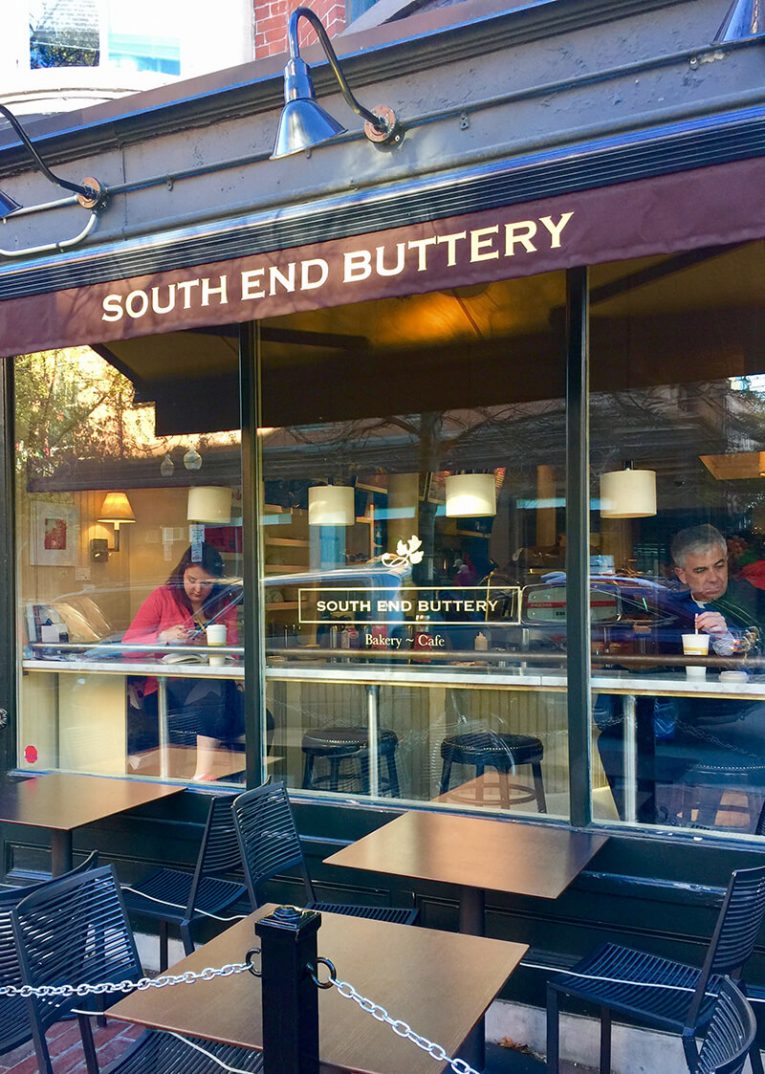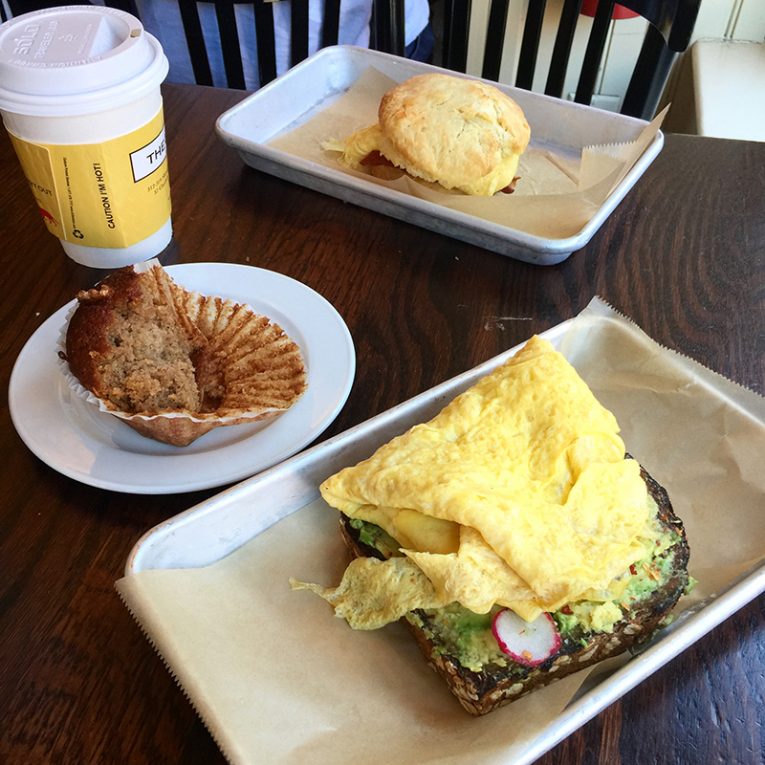 After breakfast I met up with an old client and blog reader, Georgia, for a walk where we gabbed and strolled for an hour or so. Seeing her in person after a year and how much healthier and joyful she looks was so so so cool and amazing. She is incredible, has started her own blog and business and is going to do big things as an RD!
Alexis got into town at noon (aka we finally met in person after years of texting/talking/emailing and freaked out) and we headed to the National Fisheries Institute event where we sipped red wine, ate some shrimp and enjoyed the water.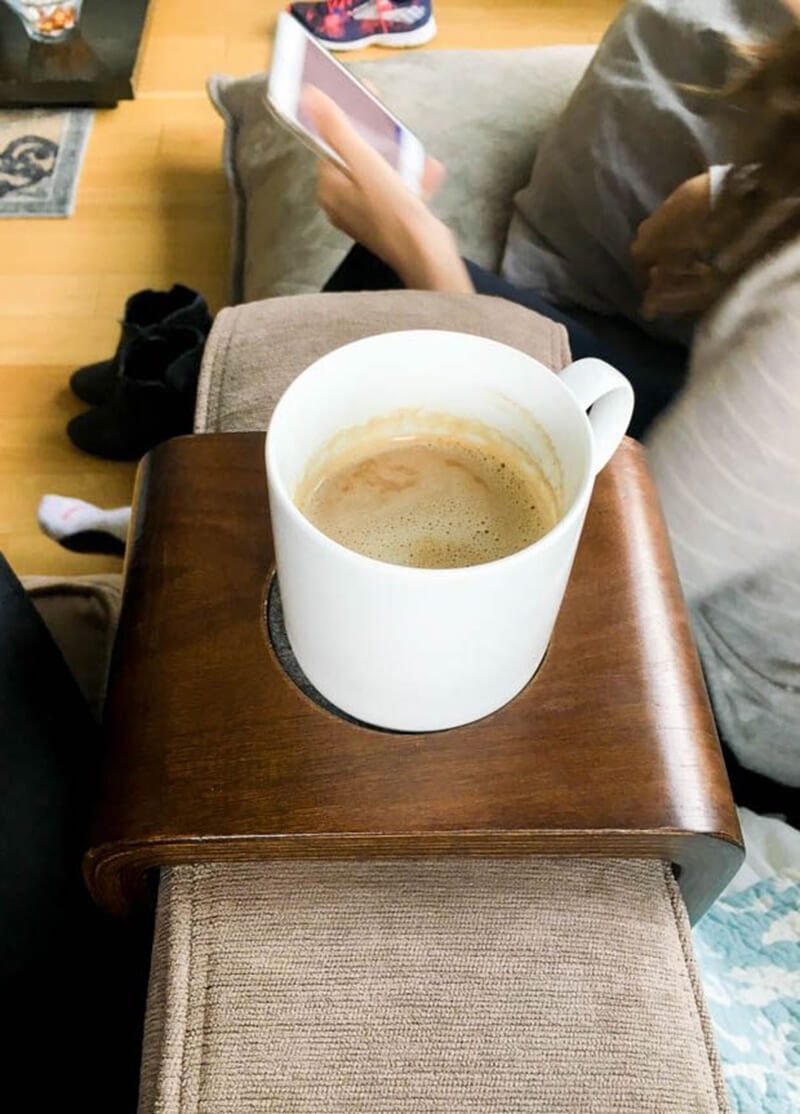 After that we chilled while Alex made us lattes (photo stolen from Kylie) because she's nice like that and then went to the Unilever Agents of Change cocktail party at Bastille Kitchen. After being named an Agent of Change during their first year last year (along with Alex), I was so excited and proud to see Anne named an Agent this year and to connect with everyone.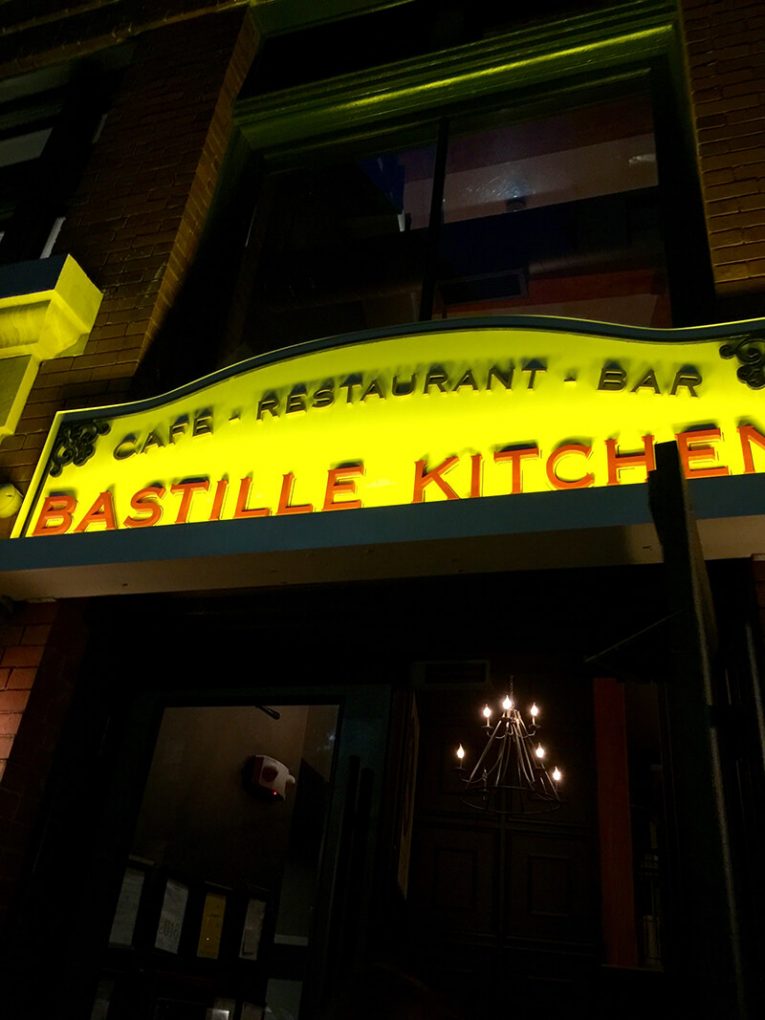 Then we bopped over to the KIND Nutrition Collective dinner at Lucca where I had this incredible pumpkin spice old fashion + 1 glass of red, salad to start, more salmon for my entree (I couldn't get enough this past weekend!) and apple crisp for dessert. Gahhhh, I'm a sucker for crisp and crushed every bite.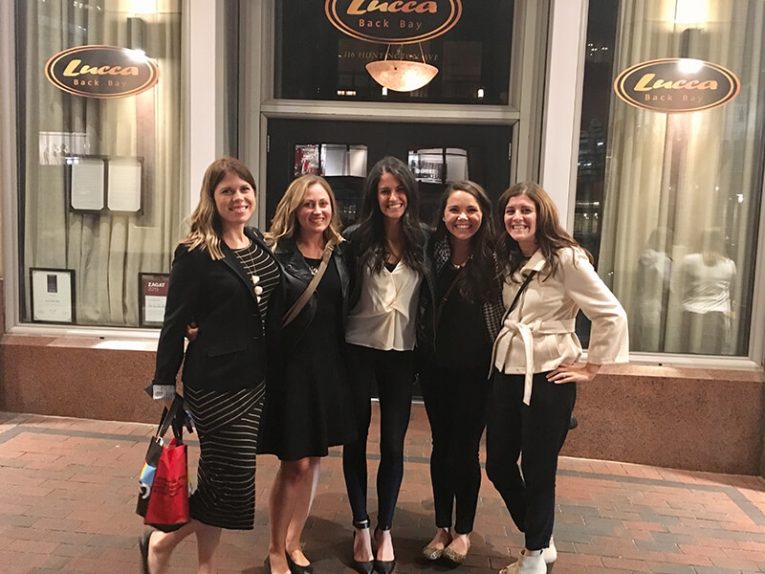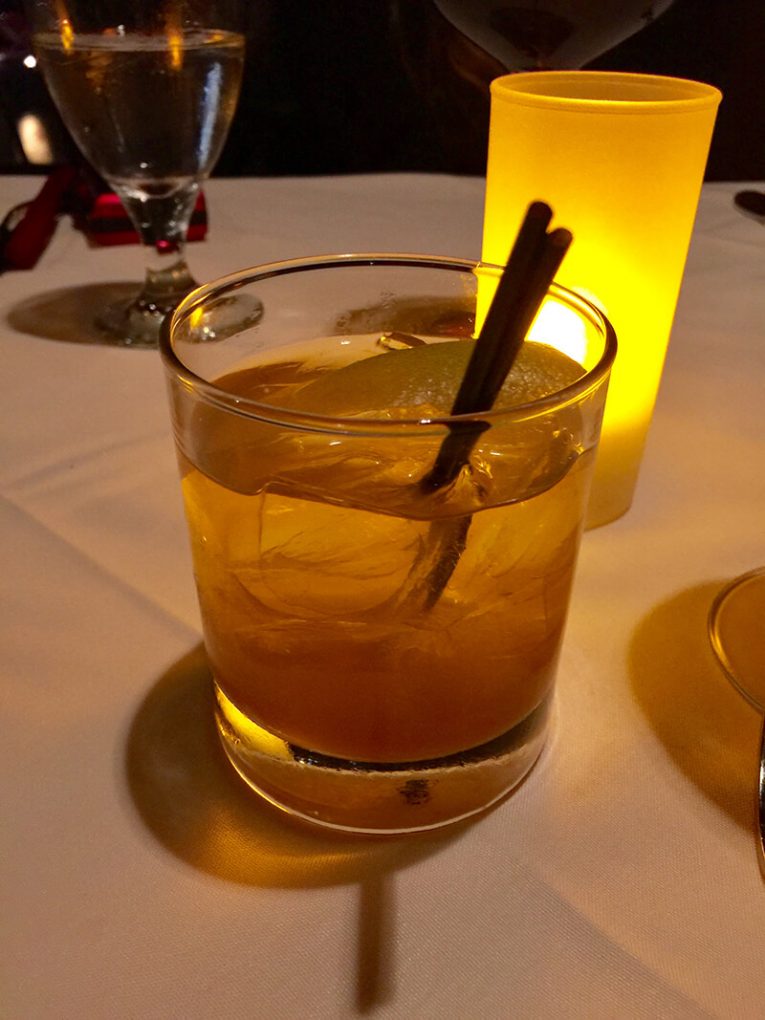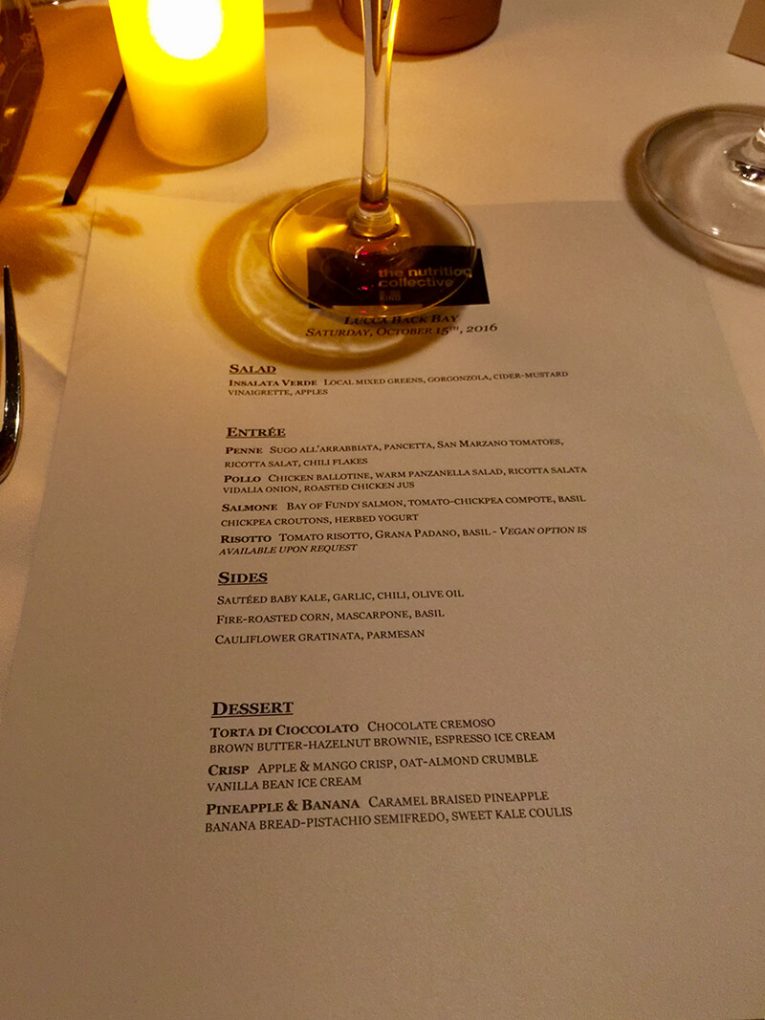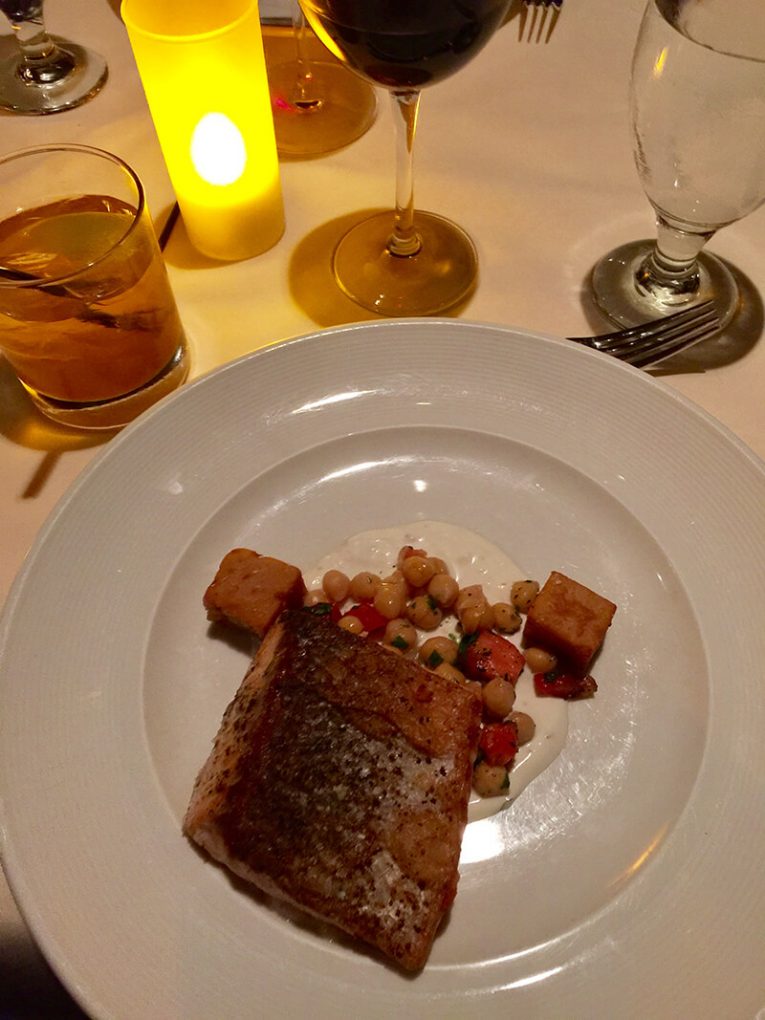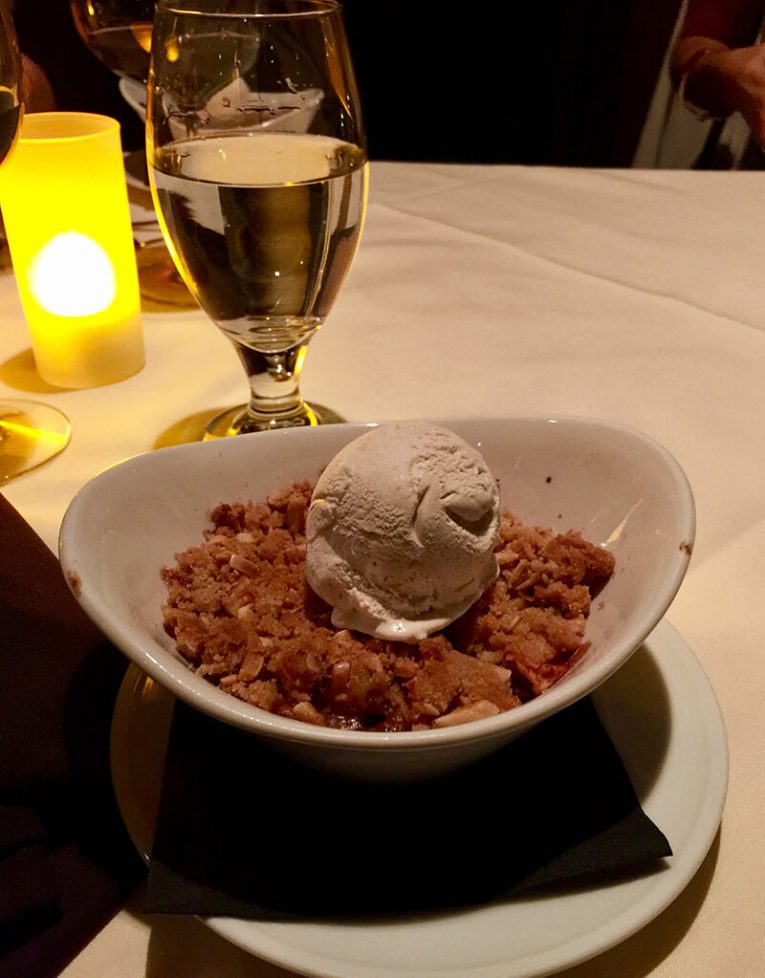 Sunday, Anne, Rachael and I met up with one of Anne's blog readers for 5 miles along the Charles River and into Cambridge. I'm going to be annoying and tell you again how awesome the weather was. I was so so happy to be able to take advantage with lots of running this weekend.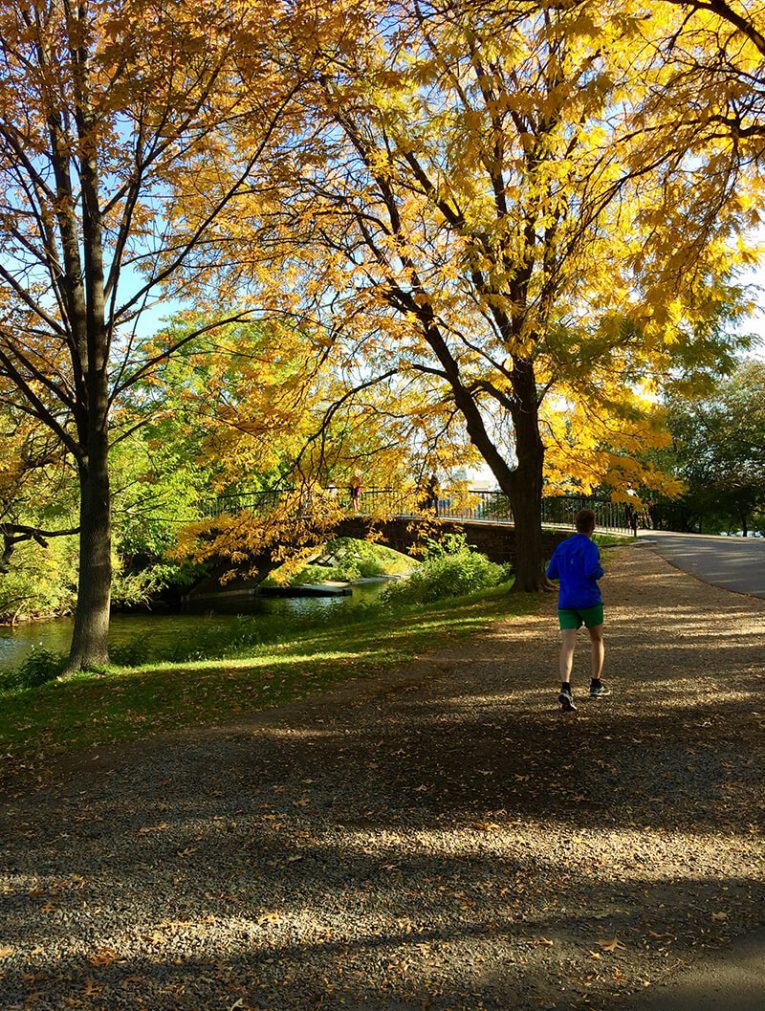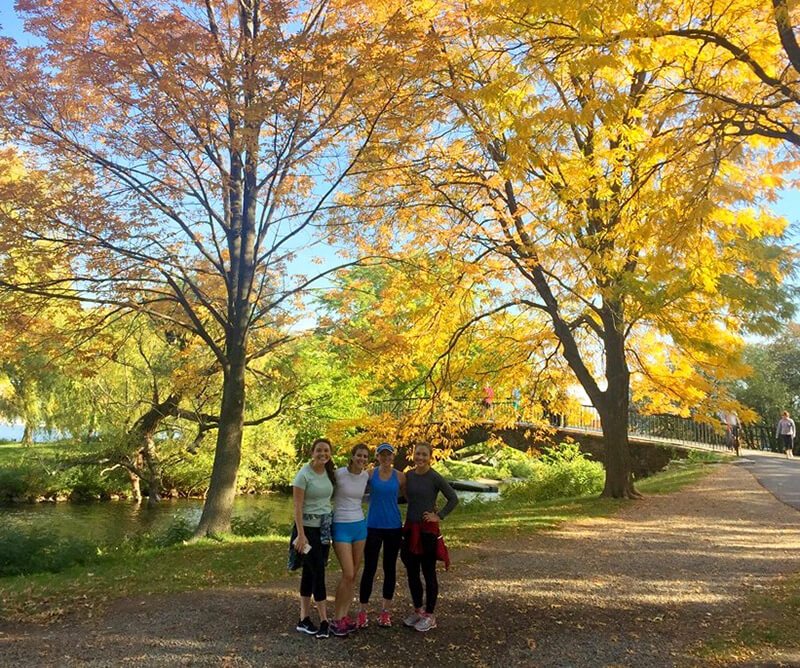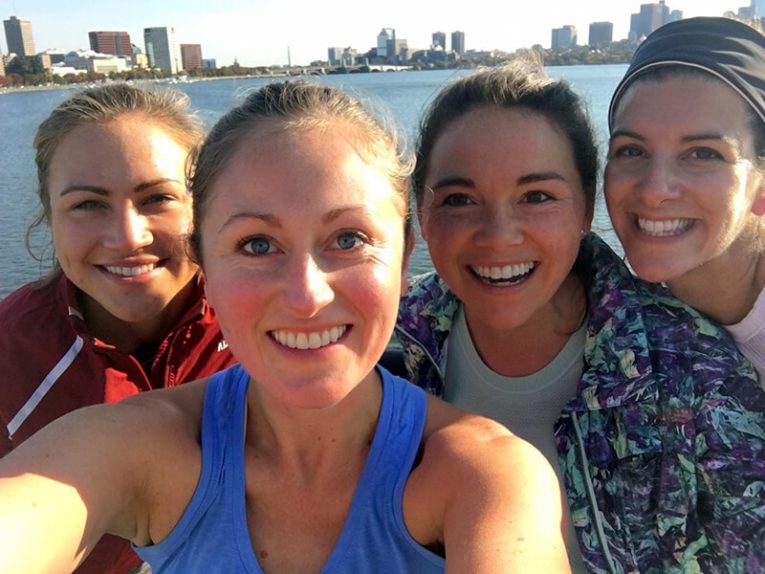 I ate two Larabars when we got back for "breakfast" because thats all I had and then we left for a lunch with Beneo where we ate more seafood and learned about probiotics and gut health. And then we hit up the expo!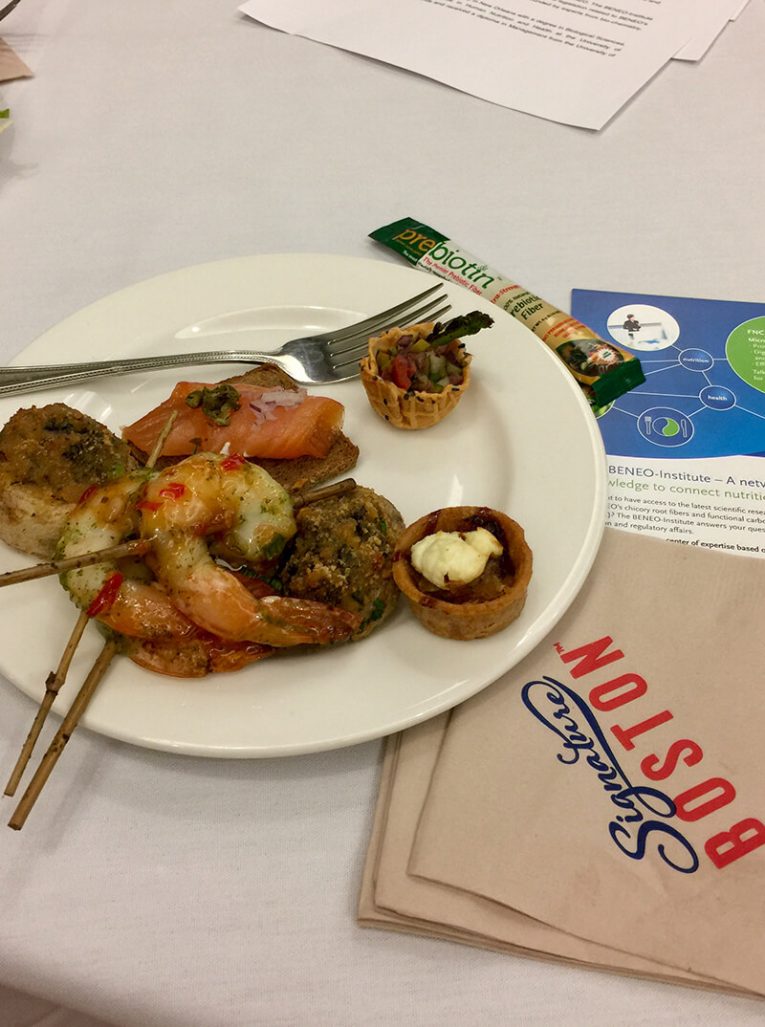 I don't really know how to describe the expo other than it's a playground for RDs and food brands + companies. Best part was fan girling all over Ellie Krieger. My mom and I use to watch her on the Food Network all the time, and she actually lives on the Upper West Side. Annnddd she's so freaking nice and humble.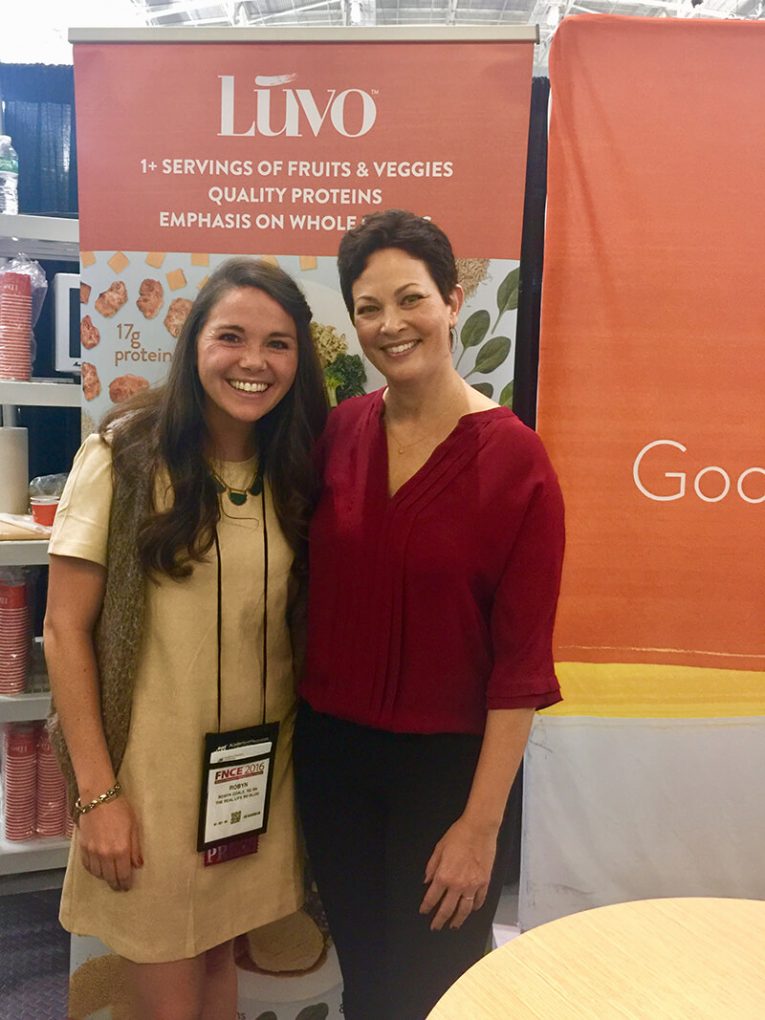 Alexis, Rachael and I strolled around to a lot of the booths, I had a couple meetings with PR people and we snacked on samples before claiming we were all starving and needed real food stat. So we hit up Sweetgreen for salad and Flour Bakery right around the corner for soy lattes, lots of cookies and their infamous sticky buns. Everything was like…phenomenal…except the banana bread which was kind of dry, but the frosting was legit. I have never hated buttercream. We crushed everything except for a couple bites of sticky bun and proclaimed ourselves sat-is-fied.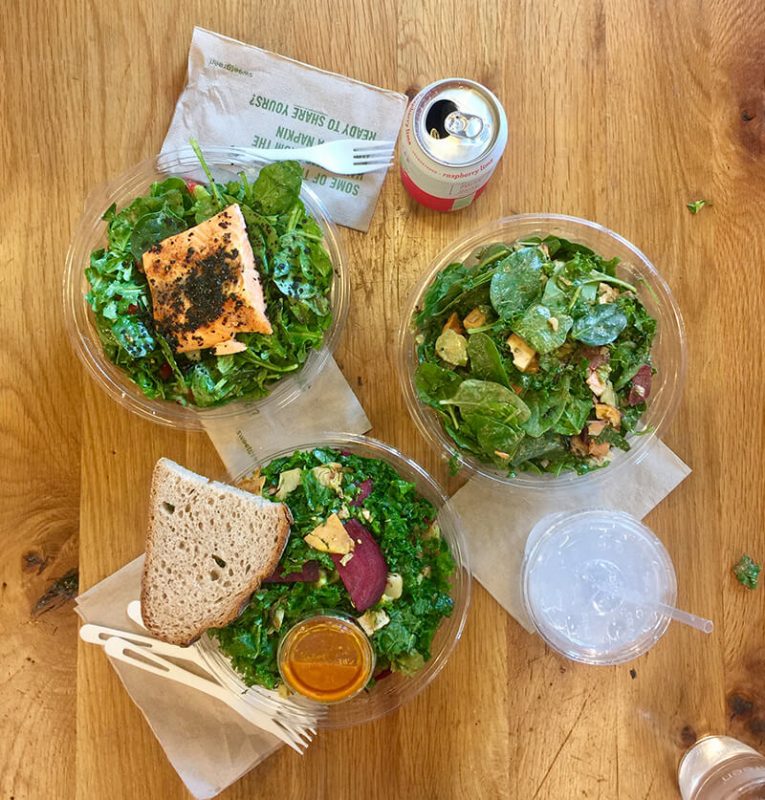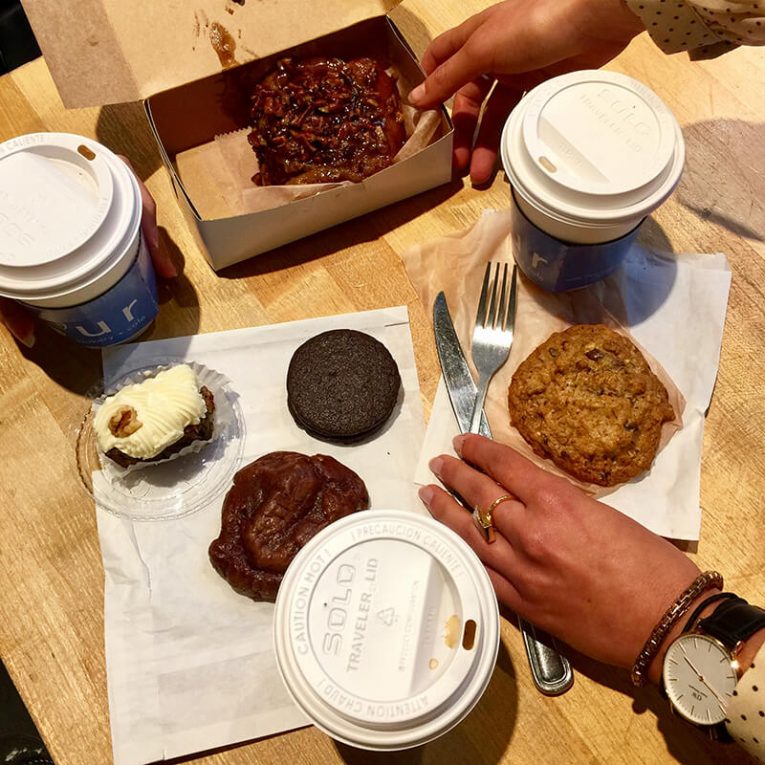 Sunday night we ate dinner at Legal Harbourside and I got the salmon burger (I swear I don't have fins) and fries and ate about 1/2 since I wasn't very hungry. And then I slept hard since Alexis and I had to be up at 5:45am to make it to the KIND breakfast by 6:30am on Monday morning.
There was a panel who talked about the transparency of food labeling which I found interesting, but at the same time, I feel so far removed from that stuff since I mainly work with women on intuitive eating and eating disorder recovery. Given that, it was a good learning experience and tasty bfast and the people at KIND are just so nice.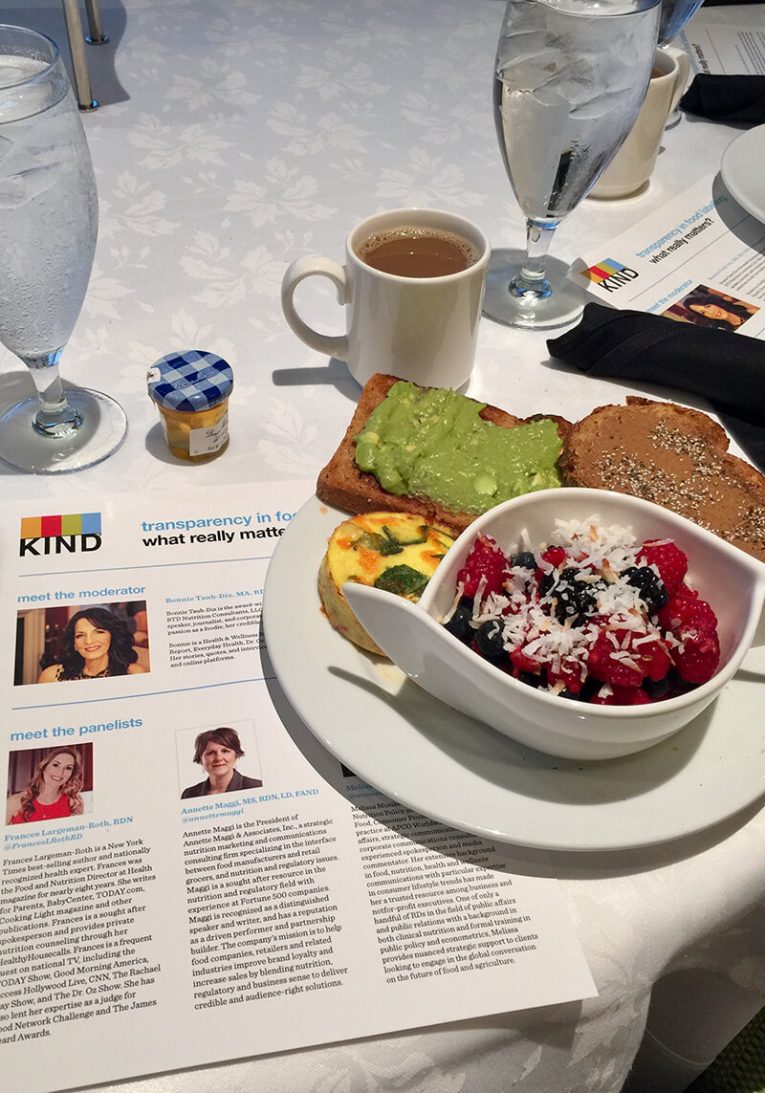 I realized this weekend that a lot of RDs and PR people live on the Upper East Side so that's pretty cool. We're neighbors! I actually went to very few educational sessions this year, unlike last year when I went to several. I think one because the weekend was busy with events, but also because there weren't really any sessions on intuitive eating, eating disorders, branding + media and that was really something I was hoping for. Regardless, it was still a huge learning experience and so fun to hang with all my RD friends in real life and meet lots of new people. And Boston….I just can't get enough of that city.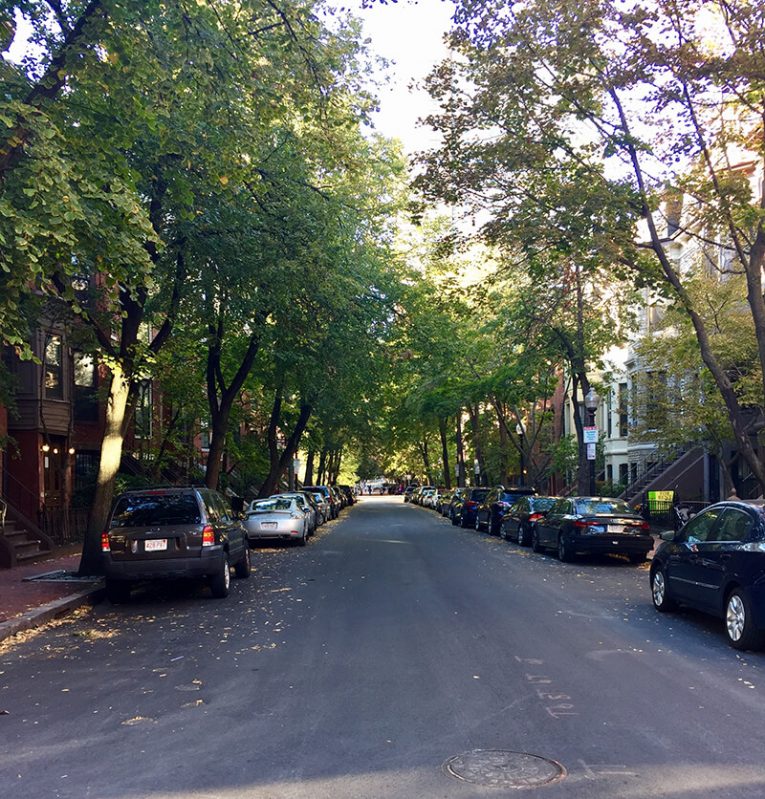 SaveSave