This weekend was one of my favorites in a very long time.
Hung out with my best friends. Ice skated. Meandered through all the Christmas decorations. Ate awesome food. And did zero work.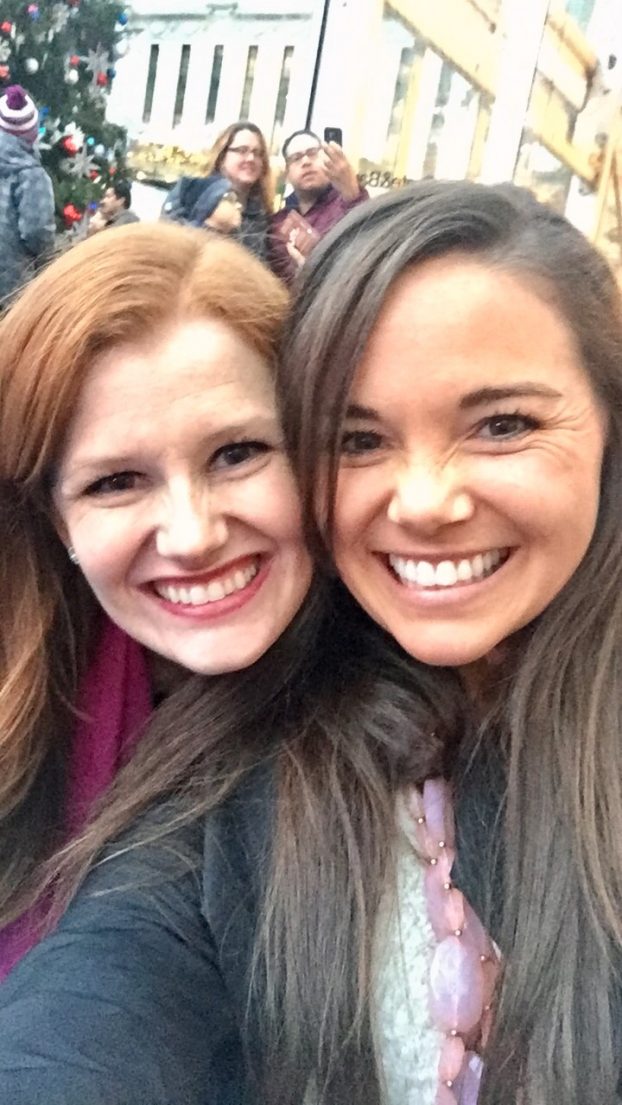 p.s. I love the couple doing their selfie thing in the background of this picture. lol.
Friday afternoon Nick and I were consumed with gathering addresses and labeling save the dates. And Sunday afternoon was the same thing, then church, eating takeout and watching Netflix in my bed.
So let's skip right to Friday night and Saturday. And I'll hope not to bore you.
Friday we were in the mood for a good happy hour, so Brit and I decided on the Penrose since it was close with great reviews. A few friends joined us.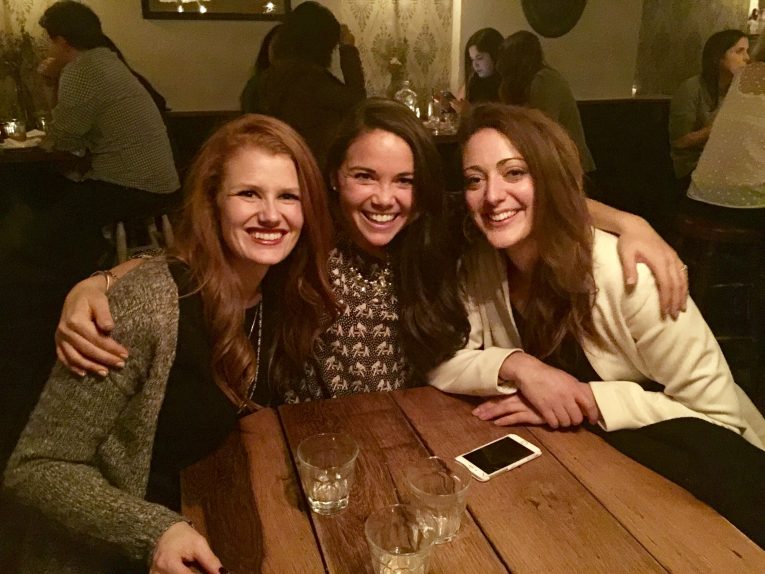 I was in a whiskey mood so ordered their house bourbon on the rocks.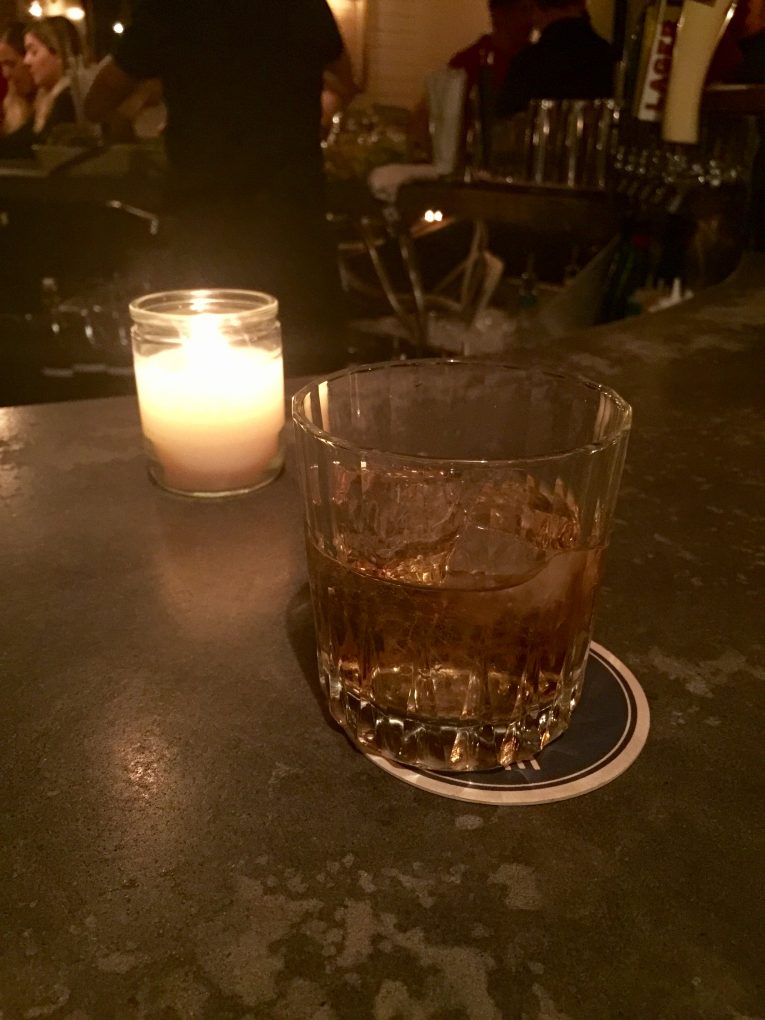 And eventually we were sat at our table. We started with these insane crispy brussel sprouts that had a spicy sauce and were topped with blue cheese. I'd order again and again.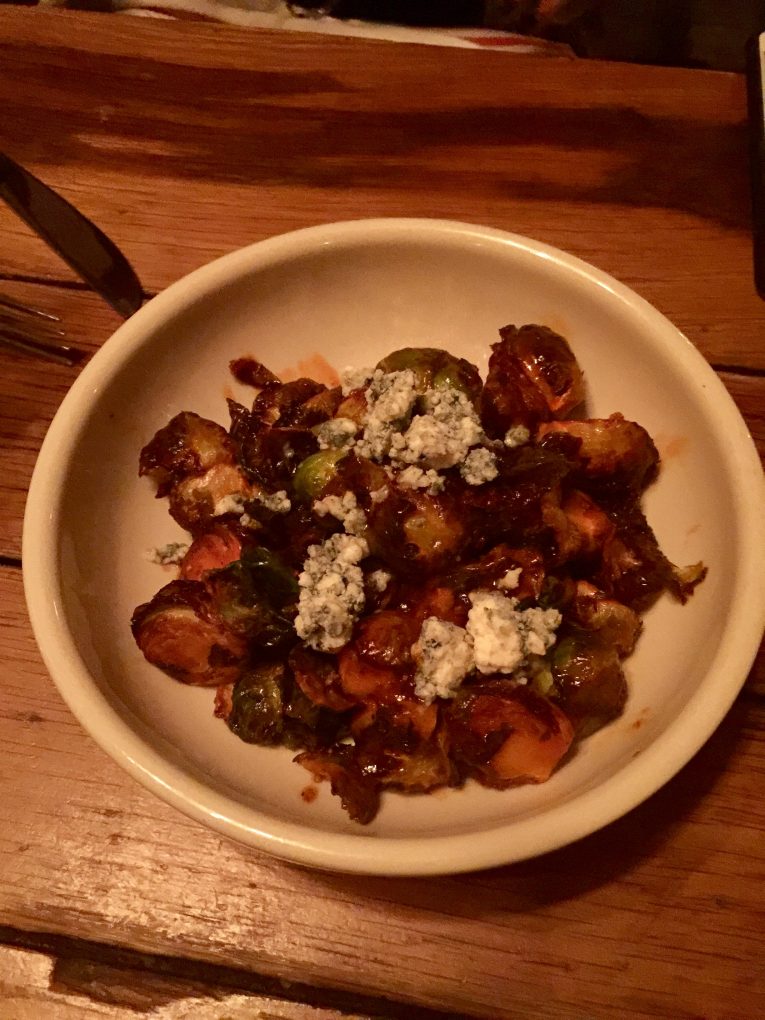 I was in a burger mood for dinner. A classic burger mood. So I ordered the Penrose burger and three of us split this awesomely large bowl of fries.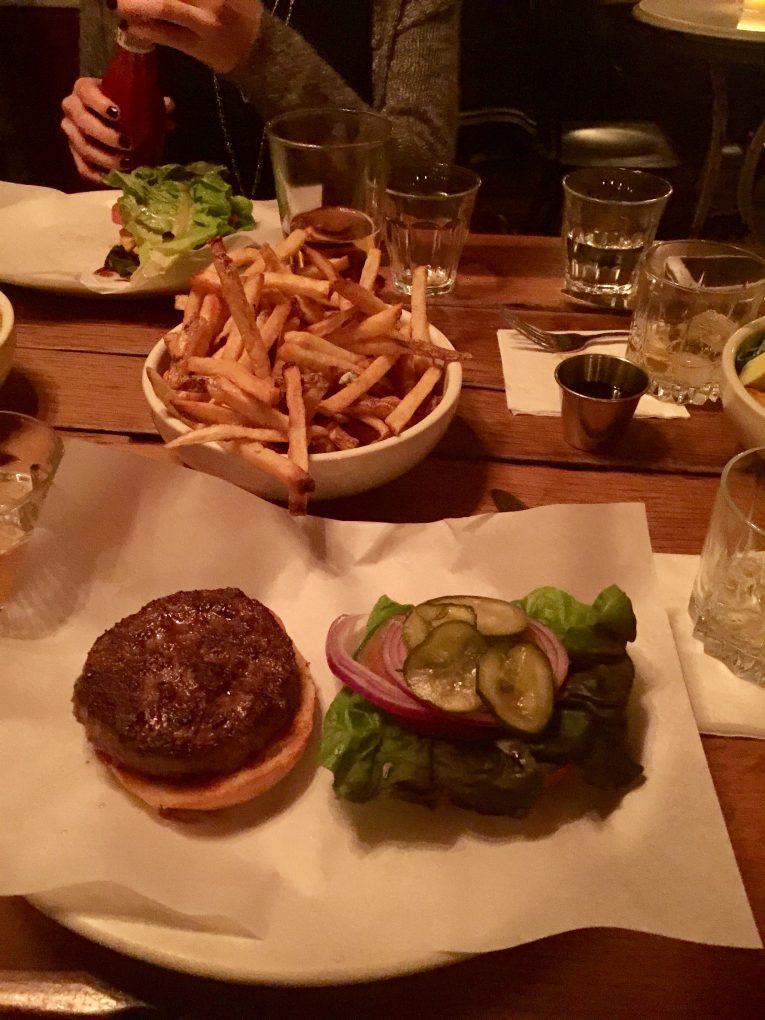 Then we headed to Midtown to look at Christmas lights and wander around the Bryant Park holiday pop up shops. Which started out so fun and festive.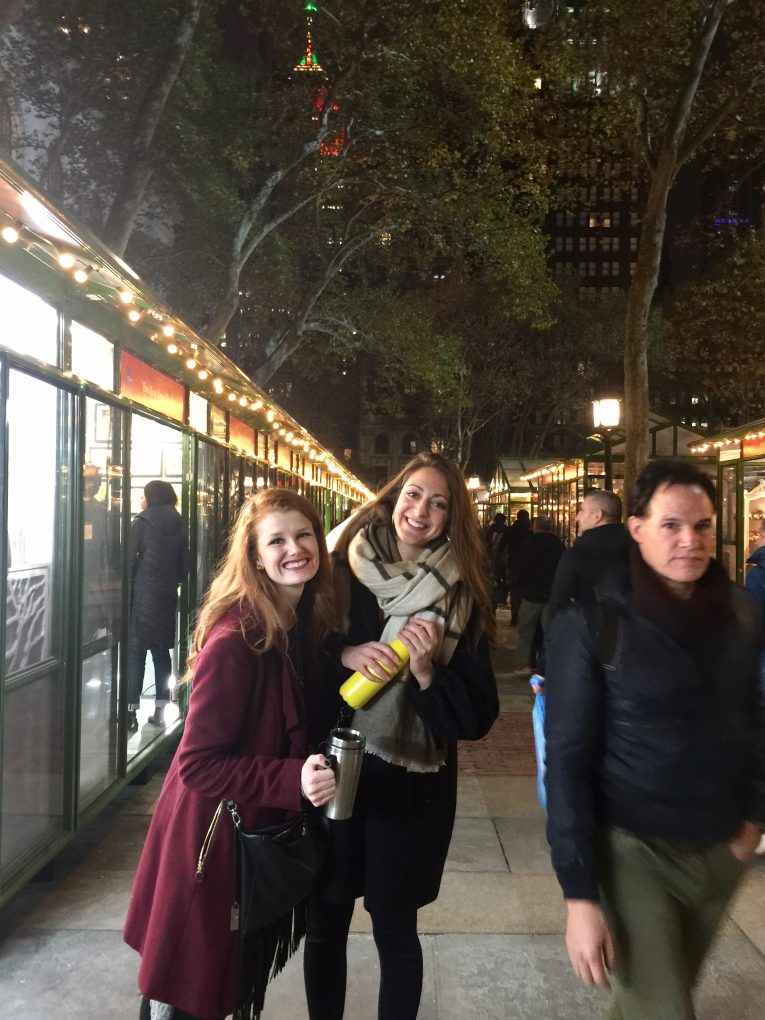 And then I got my purse swiped from basically right under my feet. WHAT? It's Christmas people! Thank God I had no cash and my phone was in my pocket…but getting your wallet stolen sucks. The night ended early and in a crappy way, but we still twirled around on the street corner waiting for the cops while singing Christmas Carols so that was cheery.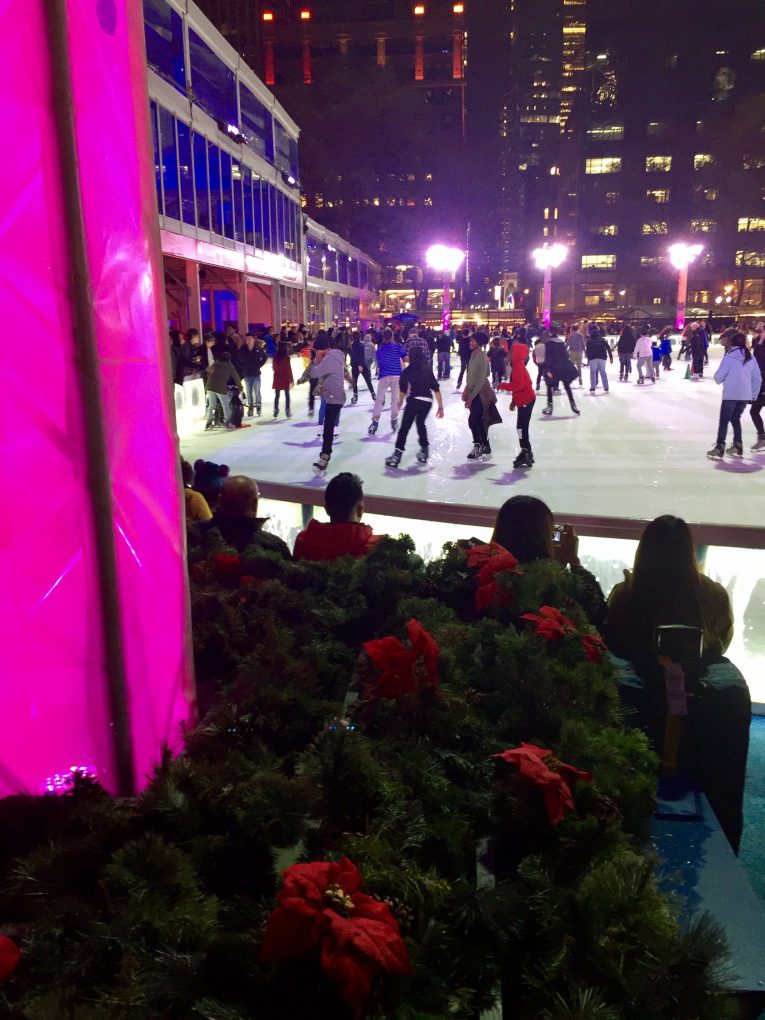 Brit stayed at my apartment that night so we slept in till 9, ate a smaller breakfast, I took care of some things with the bank and then we headed to a barre class which was uncharacteristically hard, but super fun. I don't do barre often…but I forgot how much I love it!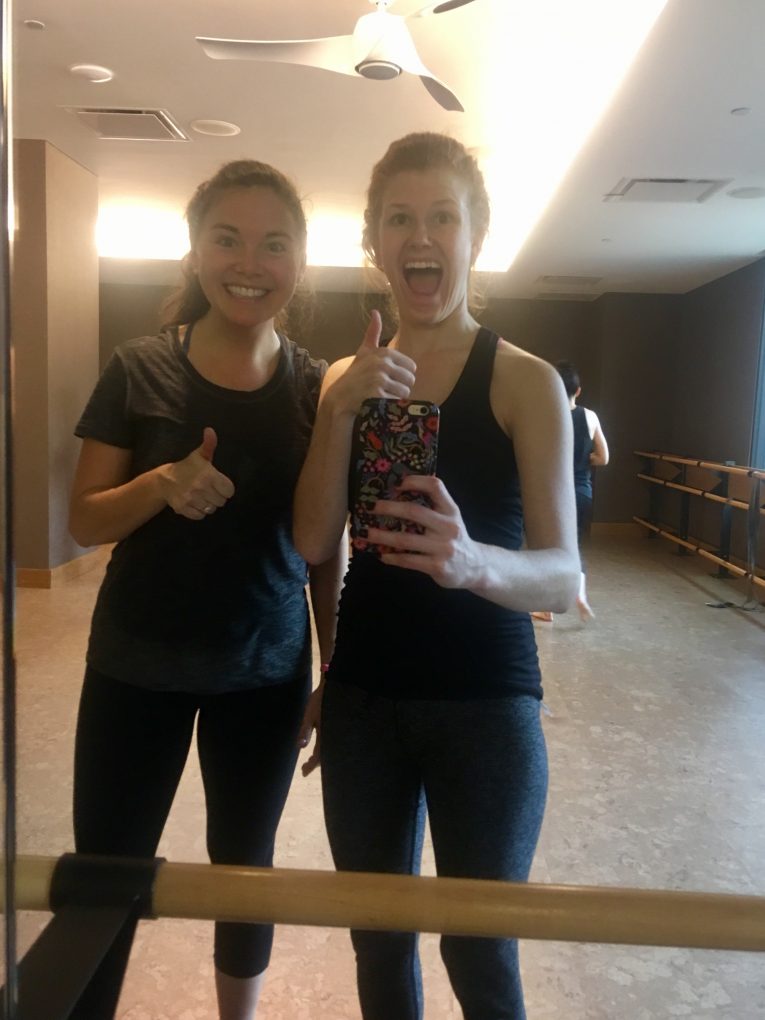 After barre we showered, drank smoothies and then met Nick + friends for brunch at the Crooked Knife. I was too distracted by the mimosas so I forgot to snap a picture of this mexican omelette that had chorizo, pepperjack and jalapenos in it until I was almost finished.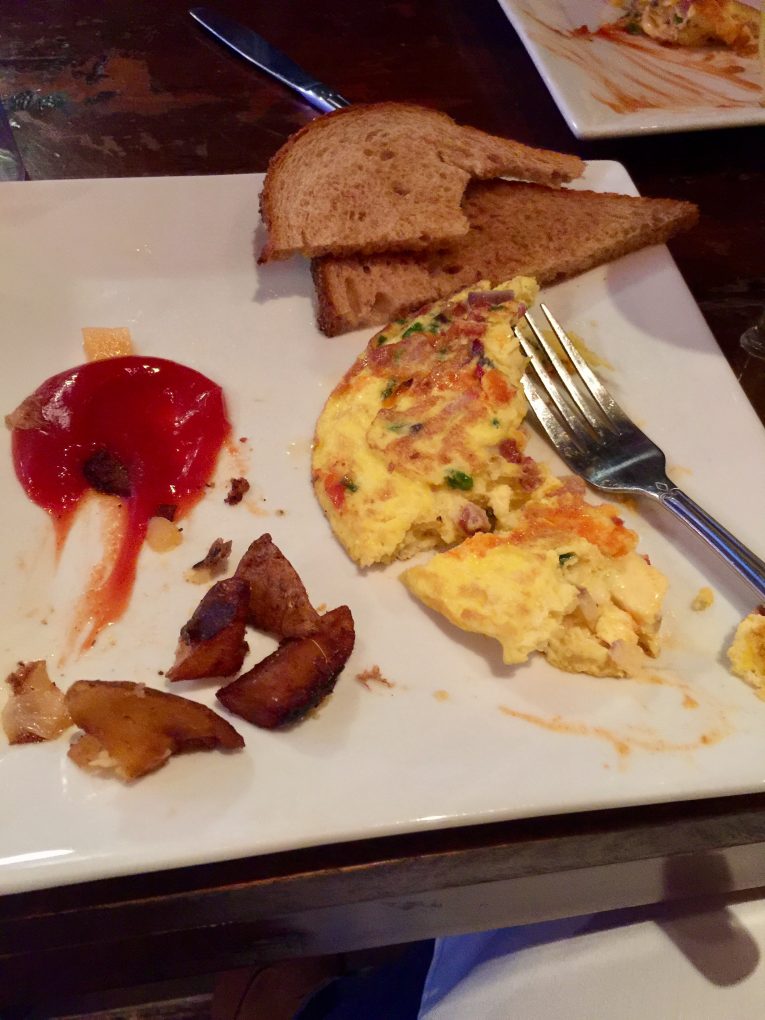 But you get the jist right? It wasn't the best thing ever, but it was good. I wanted more chorizo and the hash browns were dry. So I doused them in ketchup and ate them anyway since I was starving.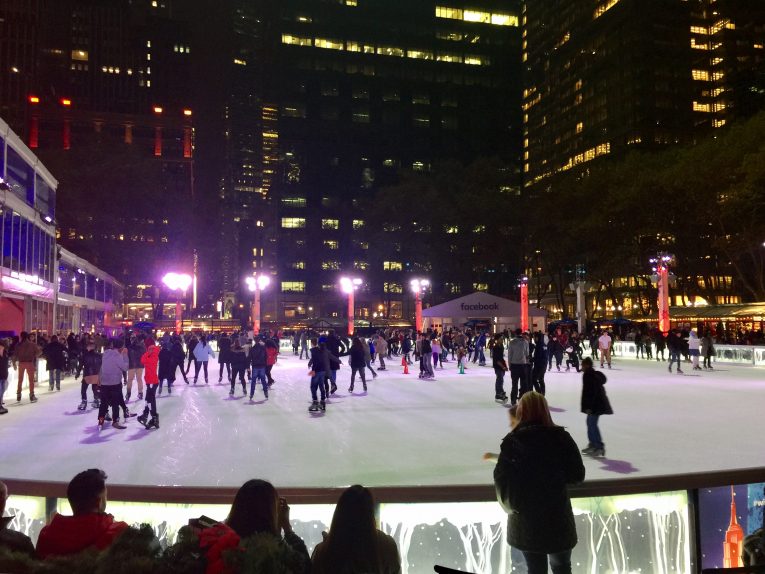 And then we headed back to Bryant Park (I know, after my purse was stolen there the night before…but we needed redemption!) for ice skating!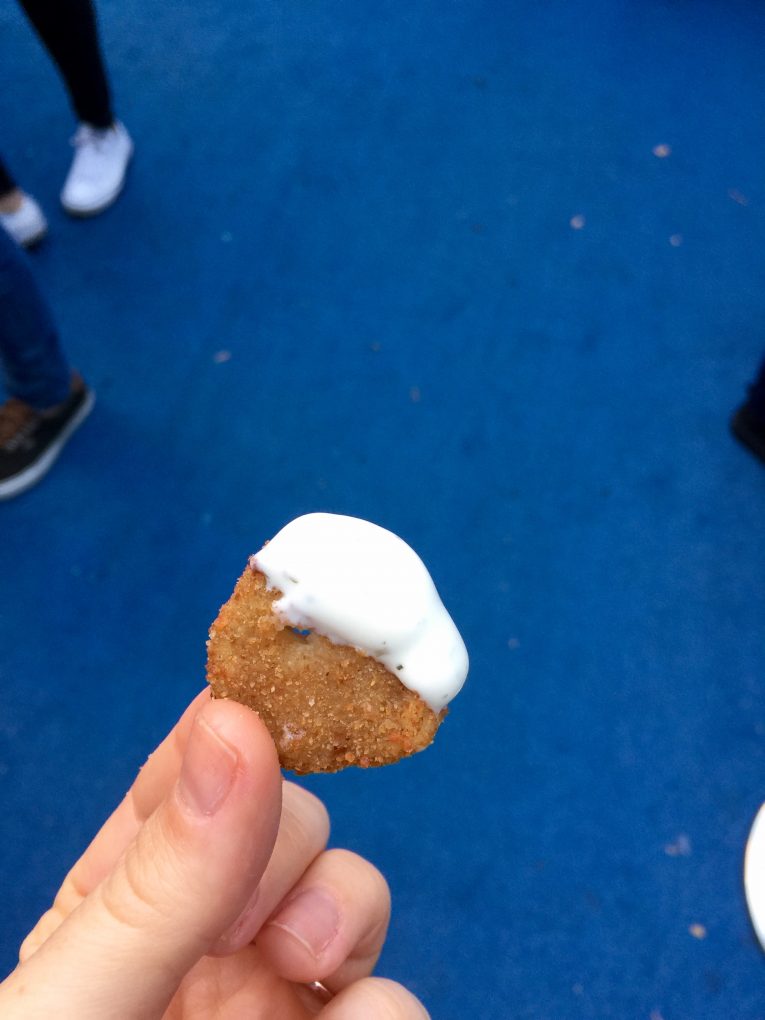 While we waited in line, Brit went and got us these fried pickles she has seen featured on instagram and couldn't stop thinking about. They were awesome. Like I could have eaten 3 sticks alone. Totally worth $8 a stick.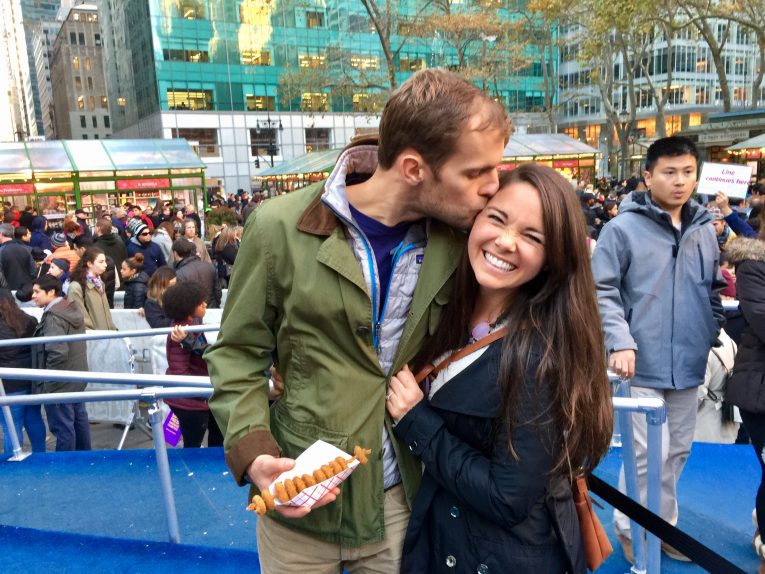 Naturally, I was the only one who fell. So I've got a bruised knee but…worth it.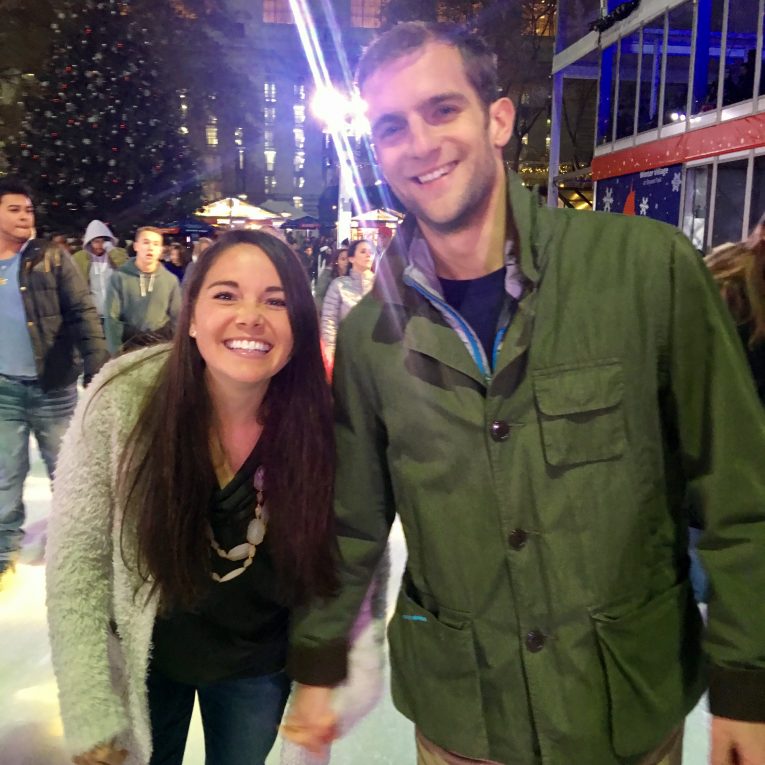 Ice skating in the city screams holidays and I couldn't get over how much I love the bright and festive and cheery and magical aroma of the city during this time of year. LOVE IT.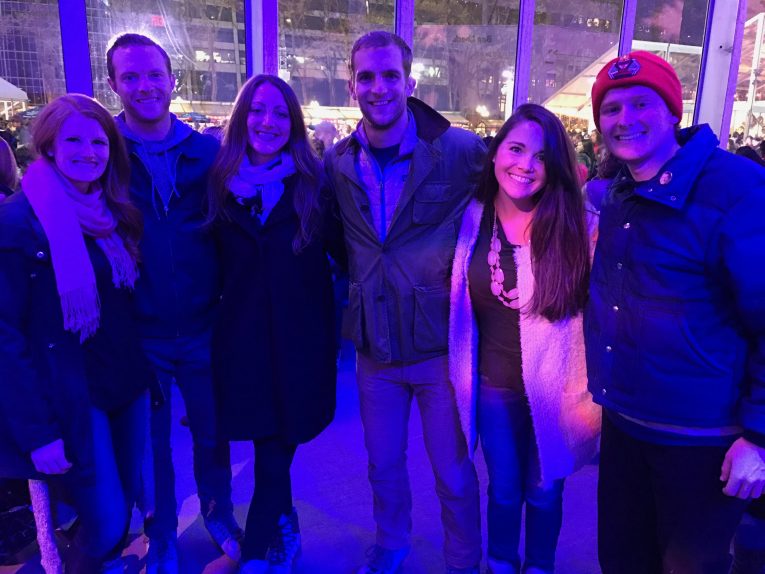 By the time we finished skating at 6pm, I was totally exhausted. We went separate ways from the boys and headed back to Jena's for a girl's night.
Dinner was a Dos Toros burrito bowl that we picked up on the way home.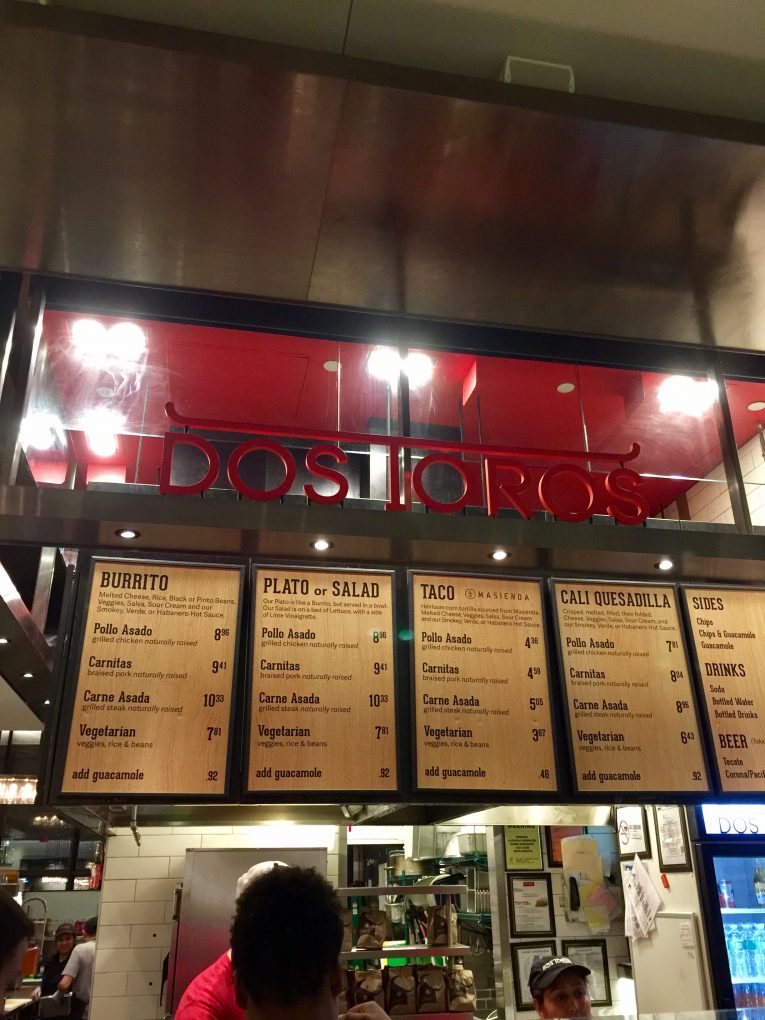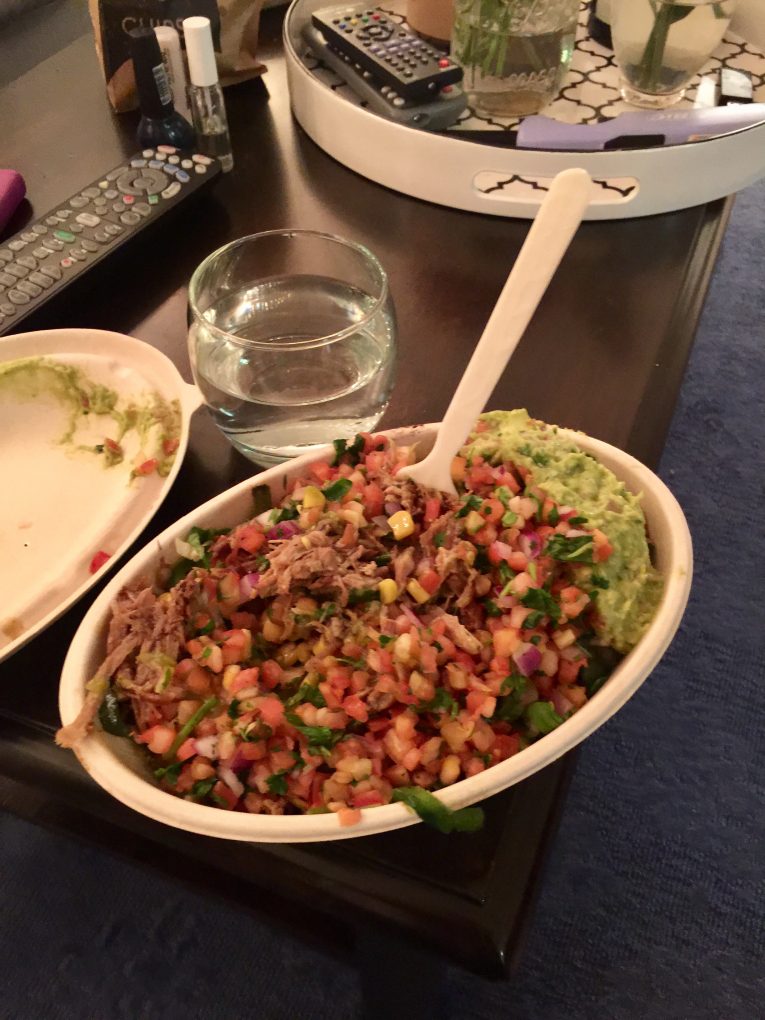 And then we sat around watching Love Actually until I fell asleep on the couch. And then Brit and I cabbed it back to my apartment and passed out.
This week I'm studying for finals. 10 days to go!
Hope your weekend was awesome and restful and full of good things too 🙂