For me, a big part of growing more and more into an intuitive eater (that I am very much not perfect at and there are times when I am far less than intuitive) was filling the pantry and fridge with satisfying + fun foods. I think it's important to open up the pantry and be able to pick from so many different flavors and textures and have those available so you can be intuitive with snacking or meals.
I realize that intuitive eating is a journey and when starting off, for one reason or another, having a pantry filled with a variety of foods could be very overwhelming. I also realize that having a full pantry and all kinds of fun foods isn't feasible for everyone either for multiple reasons. That's okay. Intuitive eating will look different for each person based on so many factors (social, cultural, financial etc etc) so know there is now one size fits all but rather figuring out what works best for you.
So this is just to hopefully inspire you and to encourage you to add some foods to your pantry that you're excited to have the option to eat. Foods that satisfy your hungry + tastebuds. I opened up my pantry yesterday evening and picked out some foods that I'm loving lately. So here they are!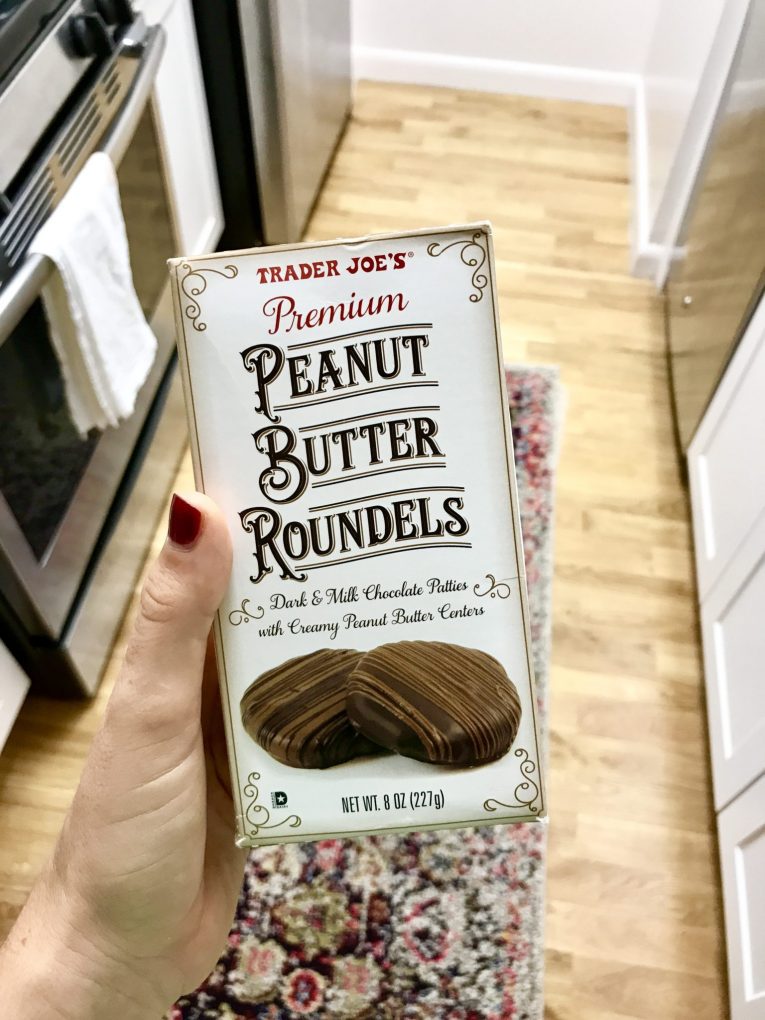 TJs peanut butter rounds. These are like thick peanut butter cups and amazing. If you like Reese's eggs (or pumpkins which are out right now) pick up these from Trader Joe's. I actually prefer the milk > dark chocolate rounds.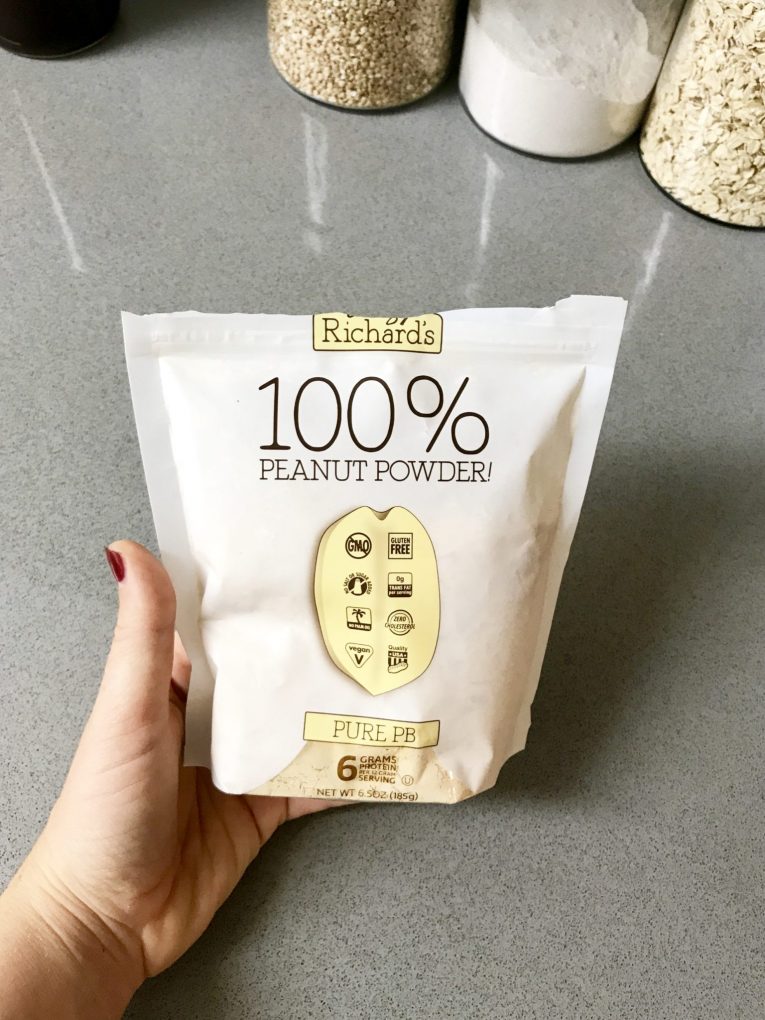 Peanut butter powder.(if you buy this the 2 lb bag is a much better bang for your buck) I actually was introduced to this on the peanut trip last week and have been putting it in smoothies. I've learned through working with clients and patients that pb powder mixed with water is a common replacement for pb since it has less calories/fat and that is not what I recommend using this for – the fat in peanut butter is satiating, nourishing for your body cells and your brain and satisfying for the taste buds. In smoothies though, this stuff is awesome because the pb taste is so much stronger. When I put regular pb in smoothies I can't taste it as much. Now I put both pb powder and pb so I get the taste from the powder and healthy fats from the pb. Win win!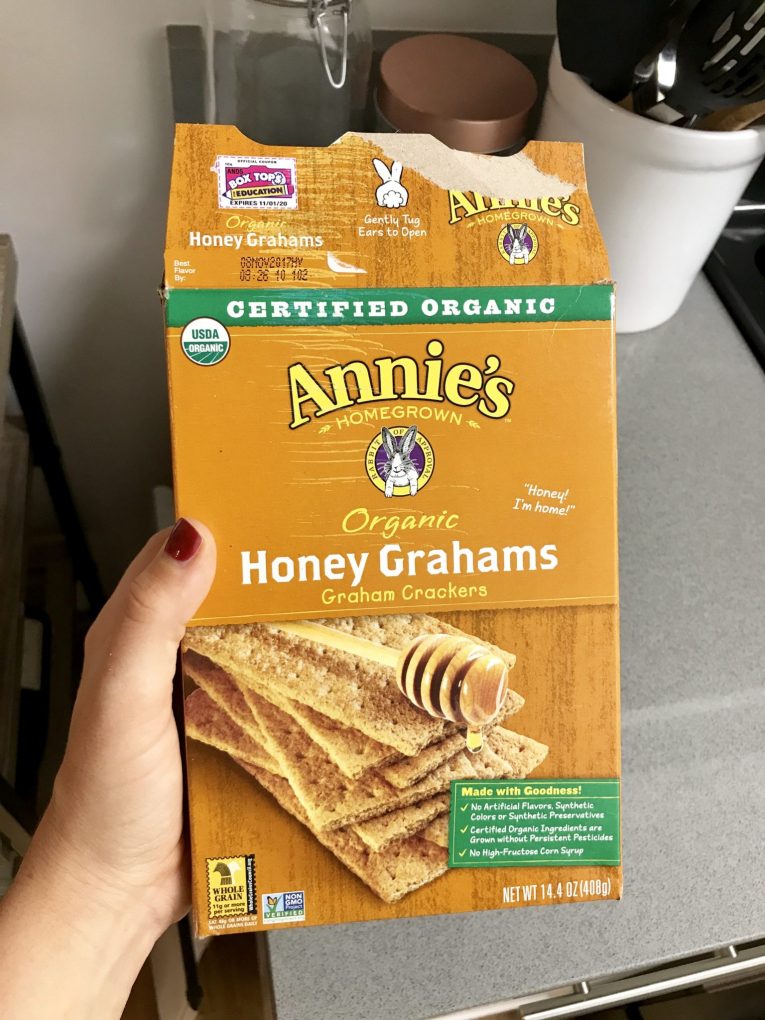 Annie's graham crackers. I spread peanut butter on these and snack on them all the time. It reminds me of being a kid because my mom would spread frosting or peanut butter on graham crackers and pack them in our lunches.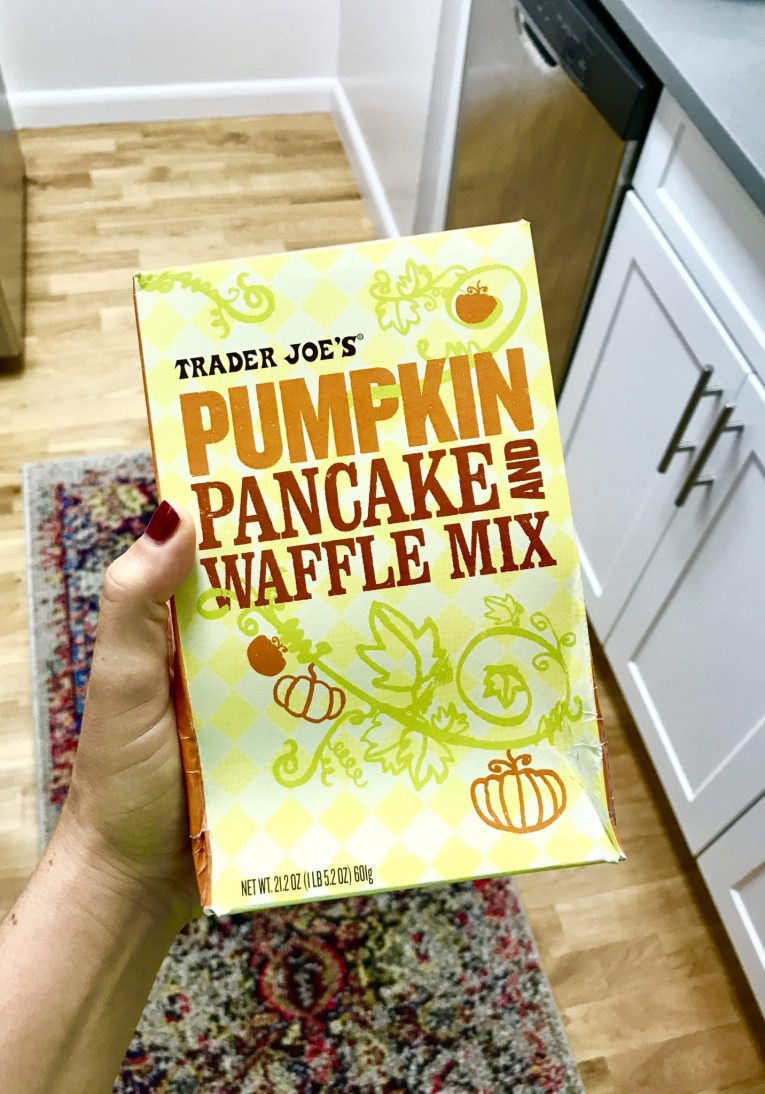 It's back! Seasonal pumpkin pancake mix from Trader Joe's makes having pancakes on weekday mornings super easy. I want to make Kylie's pancake mix cinnamon rolls with this over the weekend.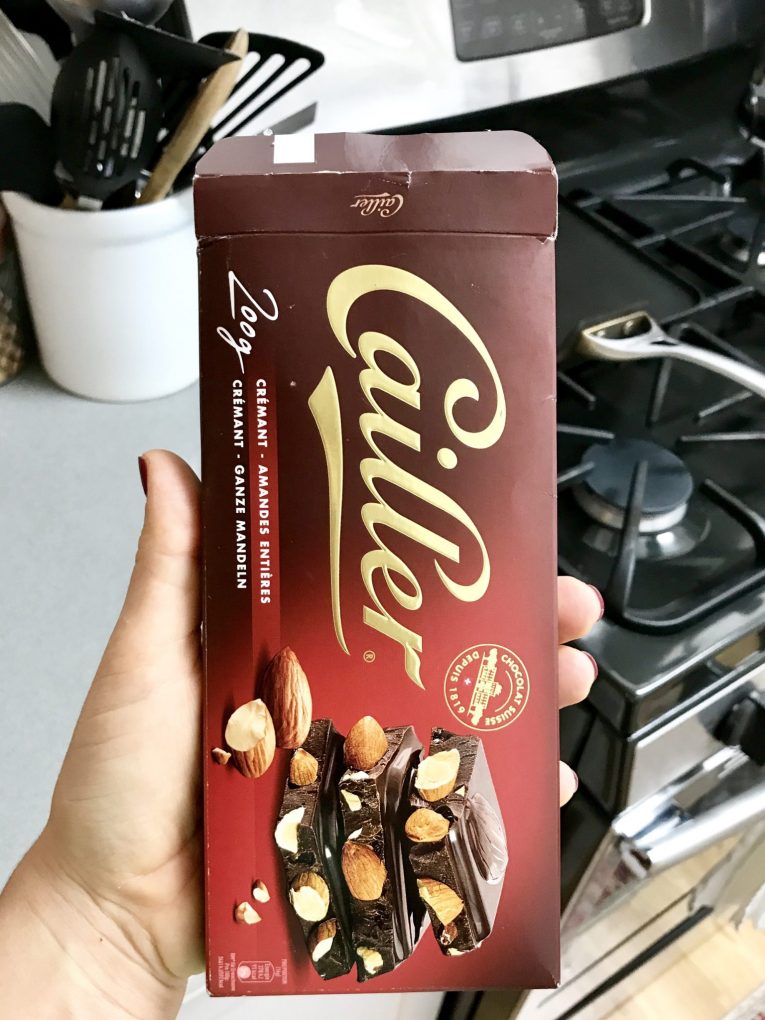 Cailler chocolate. DREAM. I bought 8 bars of this when we were in Switzerland at the Callier factory because I love their bars with almonds and hazelnuts so much. It's a thick chocolate bar with loads of whole almonds or hazelnuts. I actually prefer the hazelnut but I already ate all of those 🙂 You can find them on Amazon here but it's about 5x the price. I think you can find similar bars that are thick with chunky hazelnuts at Trader Joe's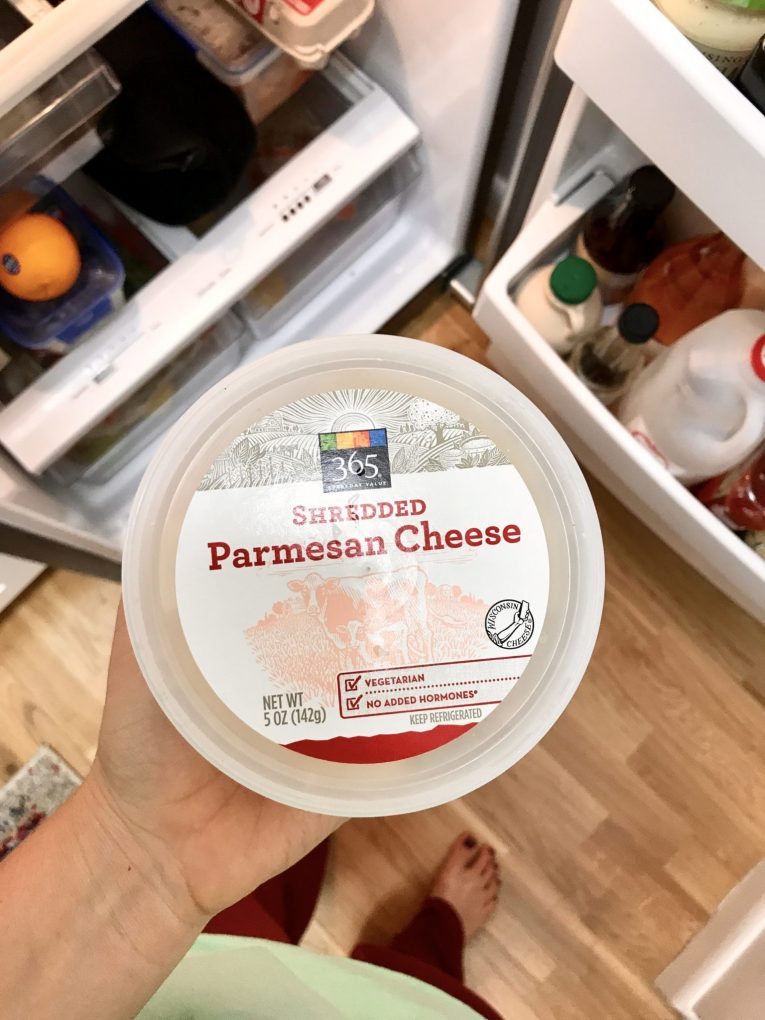 This is from my fridge but I wanted to share because it's what I've been putting on salads for lunch this week to make them more exciting. I'm always looking for a different type of cheese or dressing or other fun thing (like roasted butternut squash which is super good too) to add to salads. Best part about this – I don't have to cut or shred it from the cheese block. This week's salad is kale rubbed with olive oil + apple cider vinegar and topped with cucumber, bell pepper, radishes, rotisserie chicken, parmesan cheese and walnuts with honey mustard dressing.
And lastly, spicy almonds from the Whole Foods bulk bins! I'm not sure if WF carries these everywhere but if you can find them pick them up –> I'm obsessed. They are a little pricey but so tasty so I need to learn how to make them myself. When I want a savory, crunchy snack these hit the spot.
Now you're turn – in the comments share some favorite things in your pantry right now, I'm always looking for inspiration!