We've now been in Boston for barely more than 72 into hours and I'm wondering why it took us so long to move here?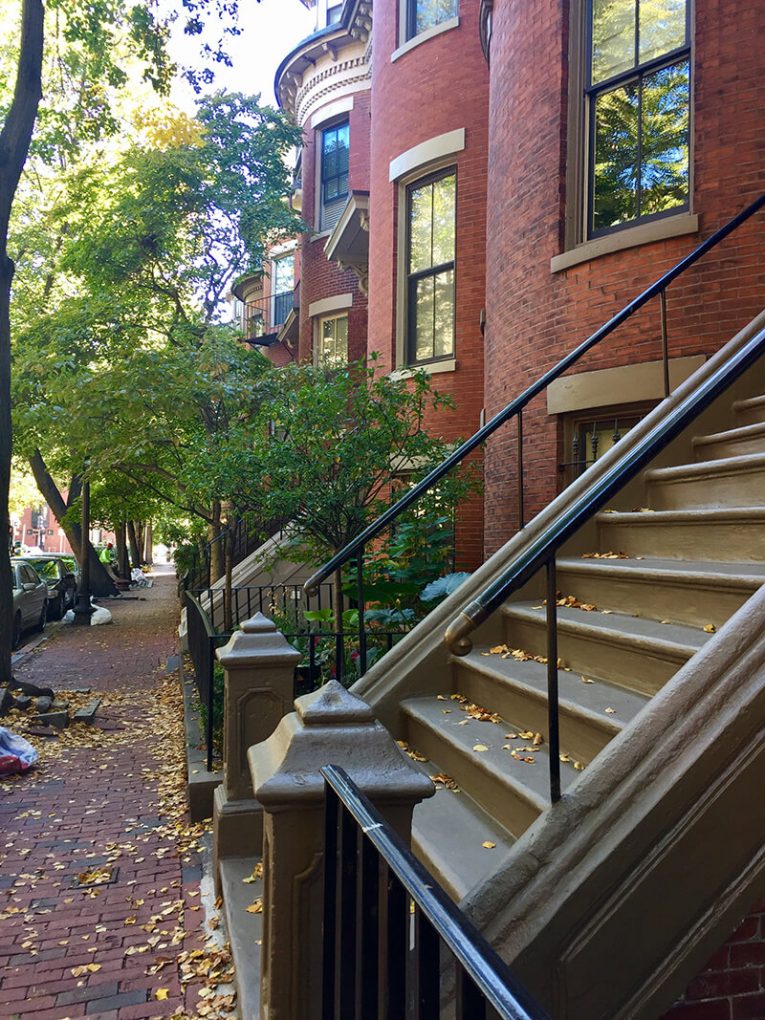 Just kidding. New York was good and right in its own way.
But Boston, I feel like my chest has loosened and I've been lifted out of a pressure cooker and into a crock pot. I don't feel as rushed, trapped, emotionally drained and overwhelmed and instead feel more margin (mainly due to closer proximity of the city, walking ability and less crowds to fight) in my day, less hurry and hustle, more space to breathe and think and just be and all around more calm. I know many people thrive in the uber fast pace and intense ambition of New York. And while I feel like yes, Boston still embodies some of that – it feels invigorating instead of all consuming. It seems people know how to chill out and slow down more here and everyone isn't trying to crush life 24/7. I could be totally wrong (after all I've been here for 72 hours) but that's what it feels like so far for me.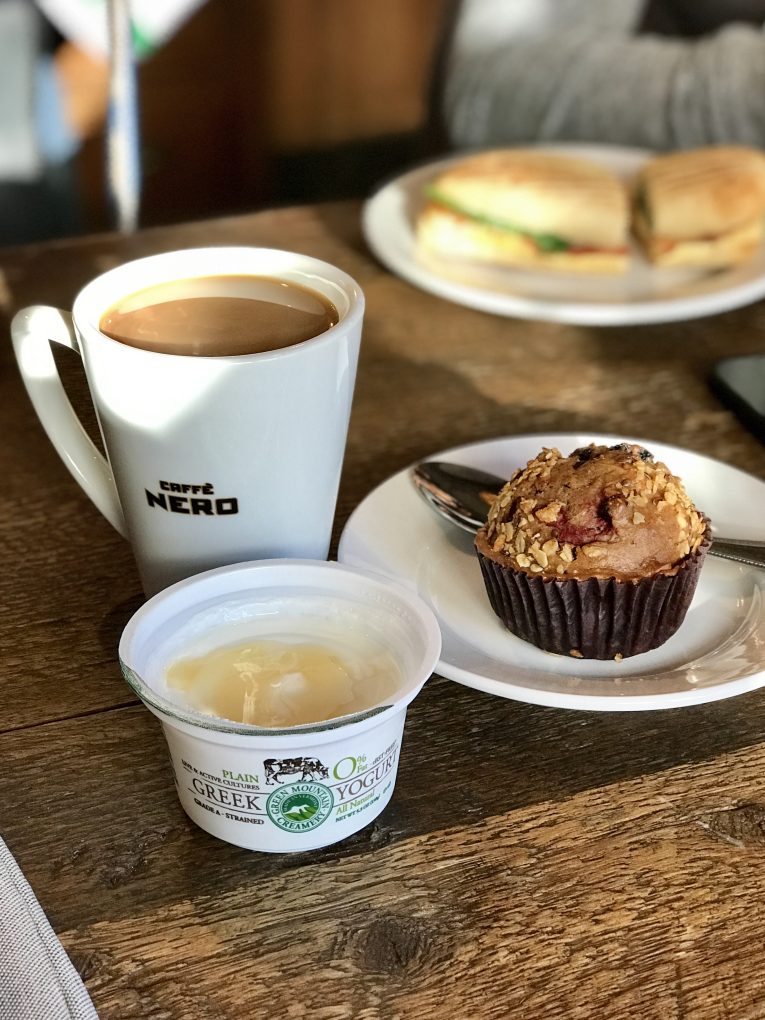 Friday morning I worked from a coffee shop and planned on a Barre3 class at noon. Then the broker we are working with told us he could show us several apts so the class got nixed and we spent a couple hours seeing apartments instead. We completely fell in love with one in the South End, submitted an application, but a couple submitted their application hours before us so we didn't get it. We were pretty bummed but we applied for another one last night which is a bit smaller, but in a better location in the South End and significantly less $$ which is always good. Hopefully we will have a home today!
Lunch on Friday was buckwheat noodle salad from Flour.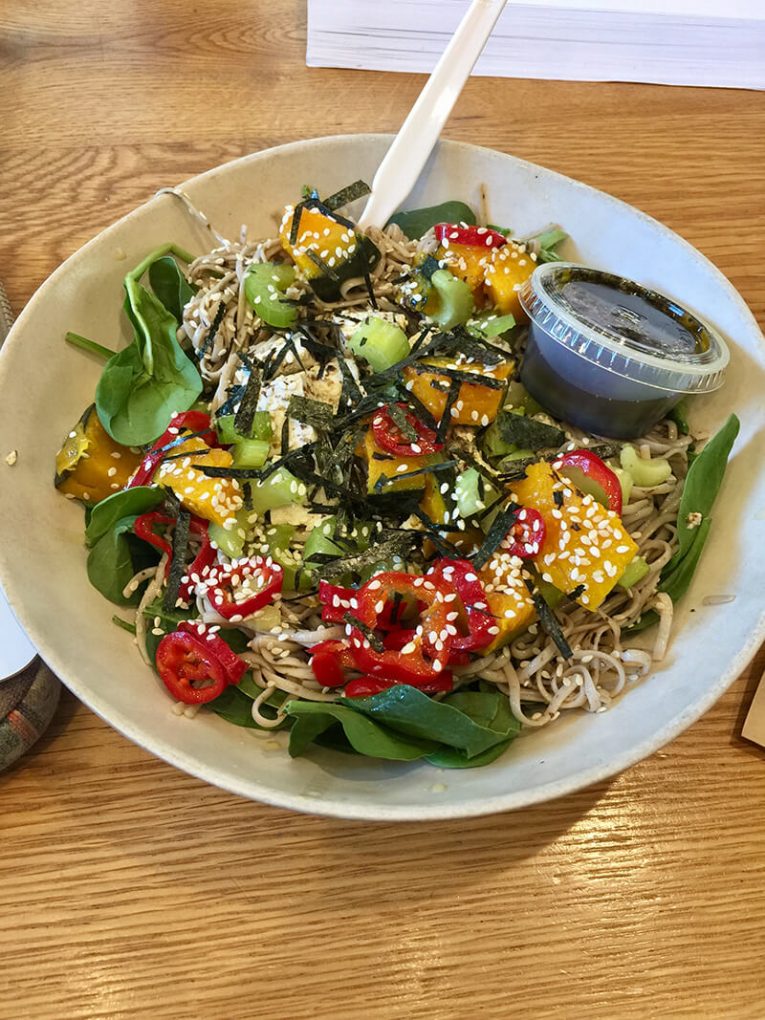 Worked the rest of the afternoon. And around 6 we strolled over to Masa for a margarita and dinner.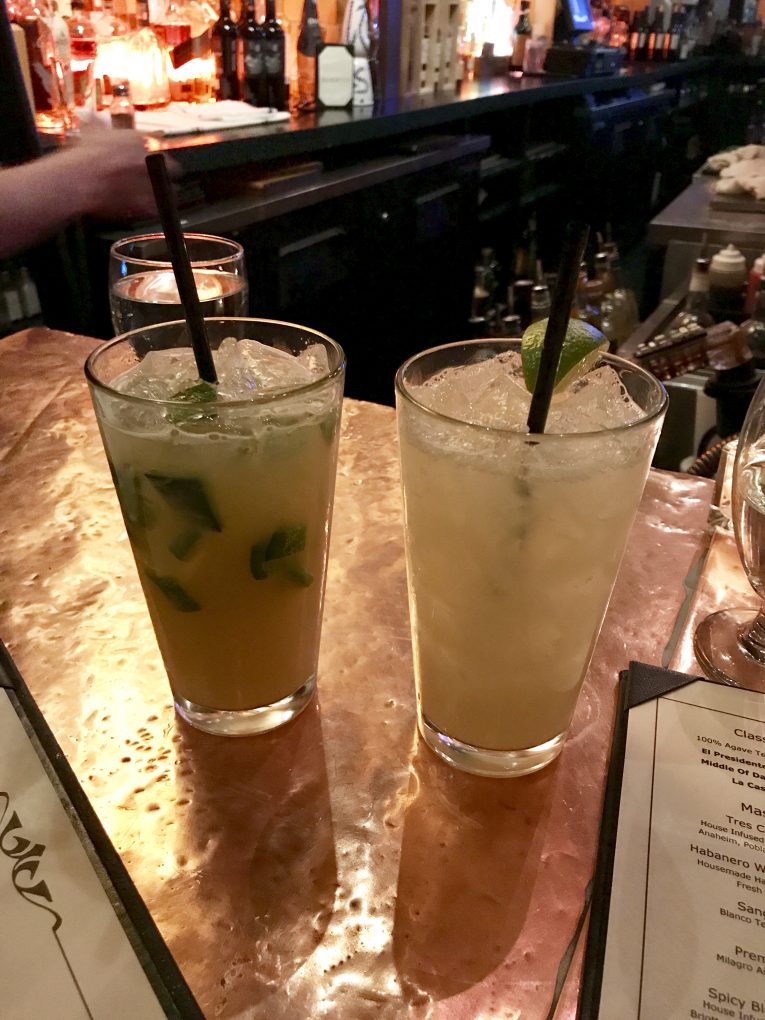 We started with the nachos which were awesome. We planned on also ordering tacos but after we ate 95% of this plate I was full + satisfied.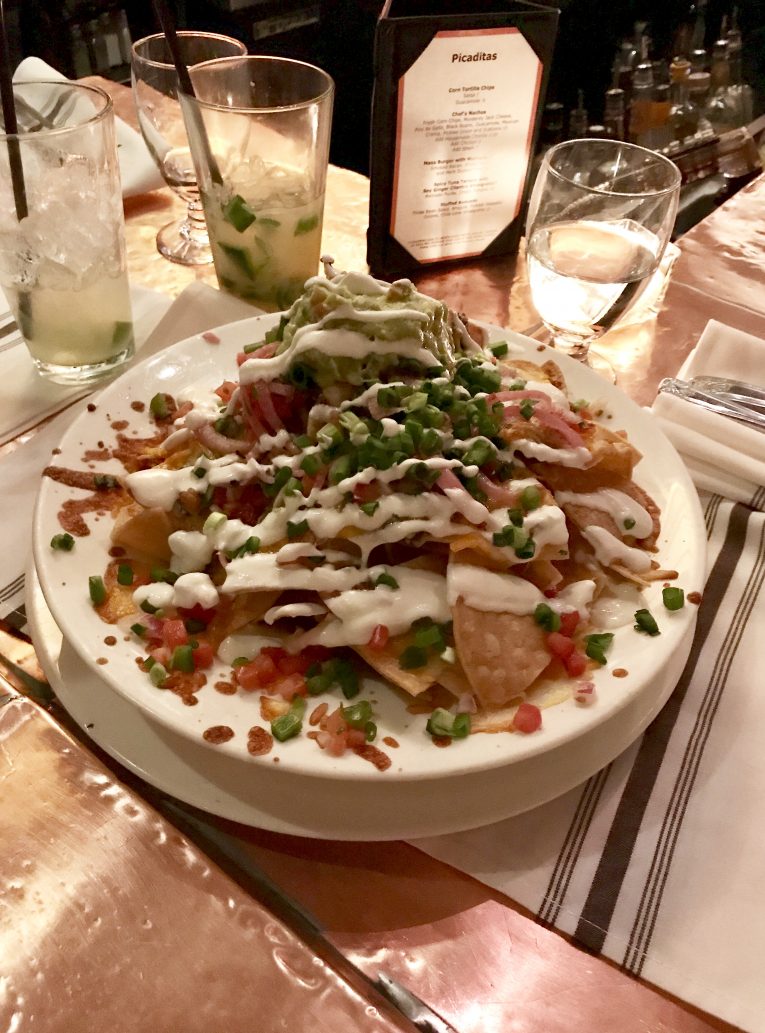 Also so cool —-> we sat down at the bar next to this couple and about 20 minutes into drinking margaritas the girl leaned over and in the chillest voice goes, "Not to be weird, but I know you.." She was a reader. Hi Ashley! We talked to her and her fiancé for a while so that was super fun and unexpected.
After they left we ended up making friends with an older couple and talked to them for like an hour. It was a good night.
Saturday began with coffee + an Rxbar before I had a client call at 8:30. Then I went to a 9:45 Barre3 class. After moving all week and not being able to find time or not feeling like any formal movement, I was more than ready for an actual planned class. Verdict —> people there were so nice, the class was hard in the best way, and I'll definitely be back.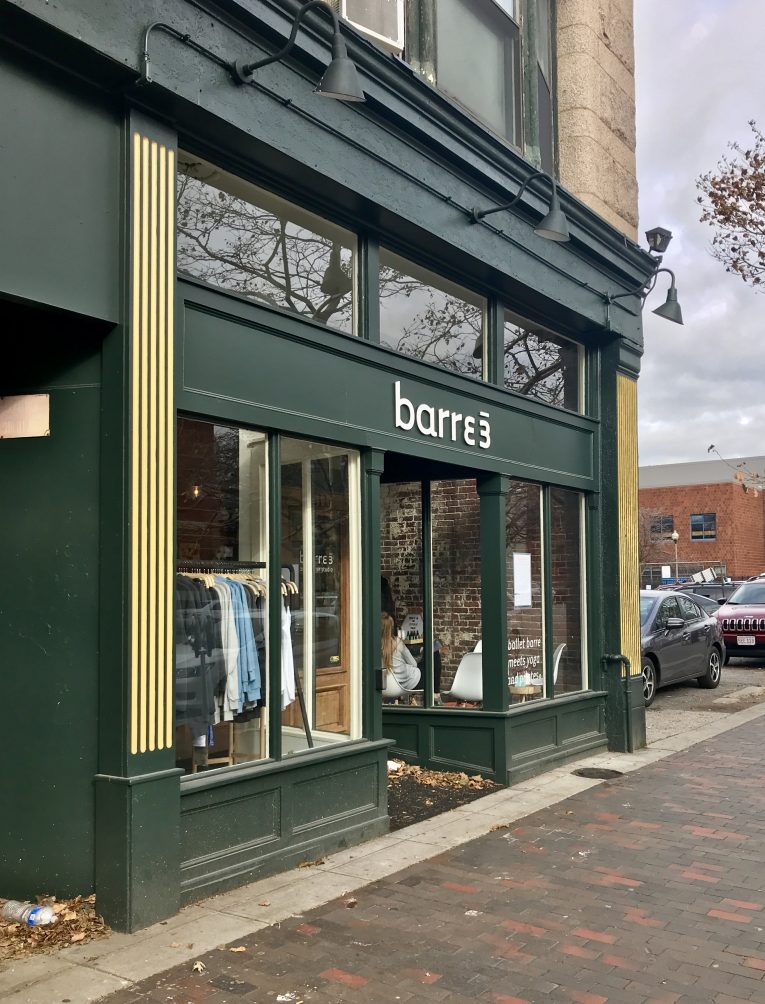 Then I made a quick trip to the Trader Joe's for breakfast + lunch food so we stop eating out so much.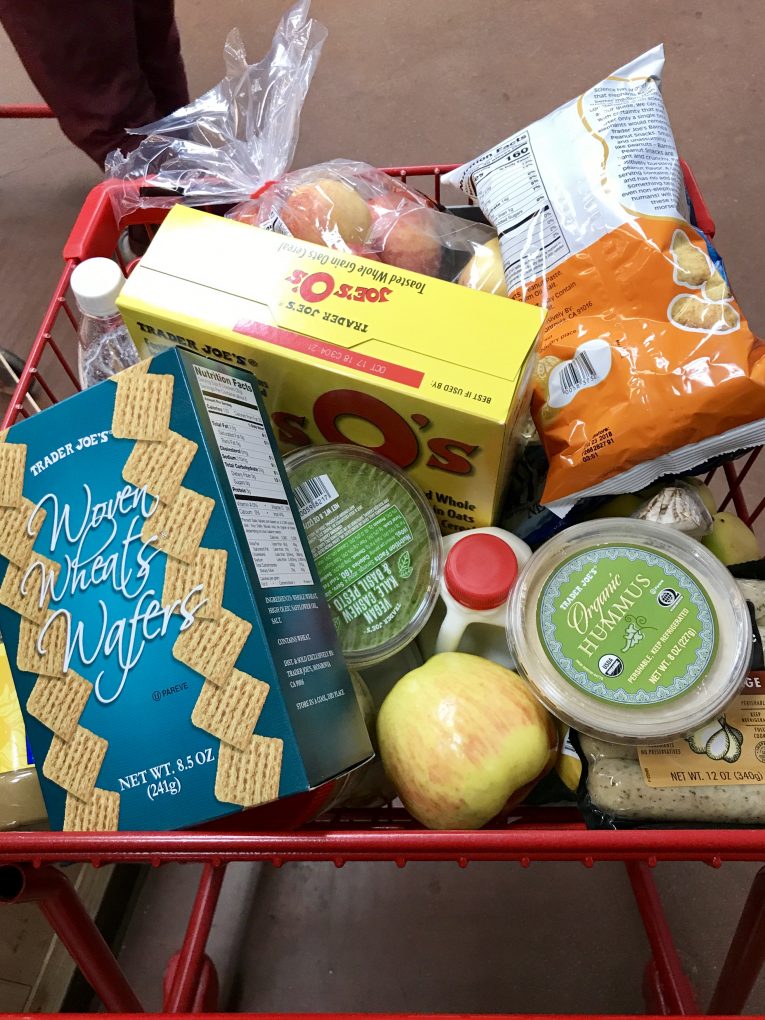 Ate brunch. Eggs + toast and banana with sunbutter.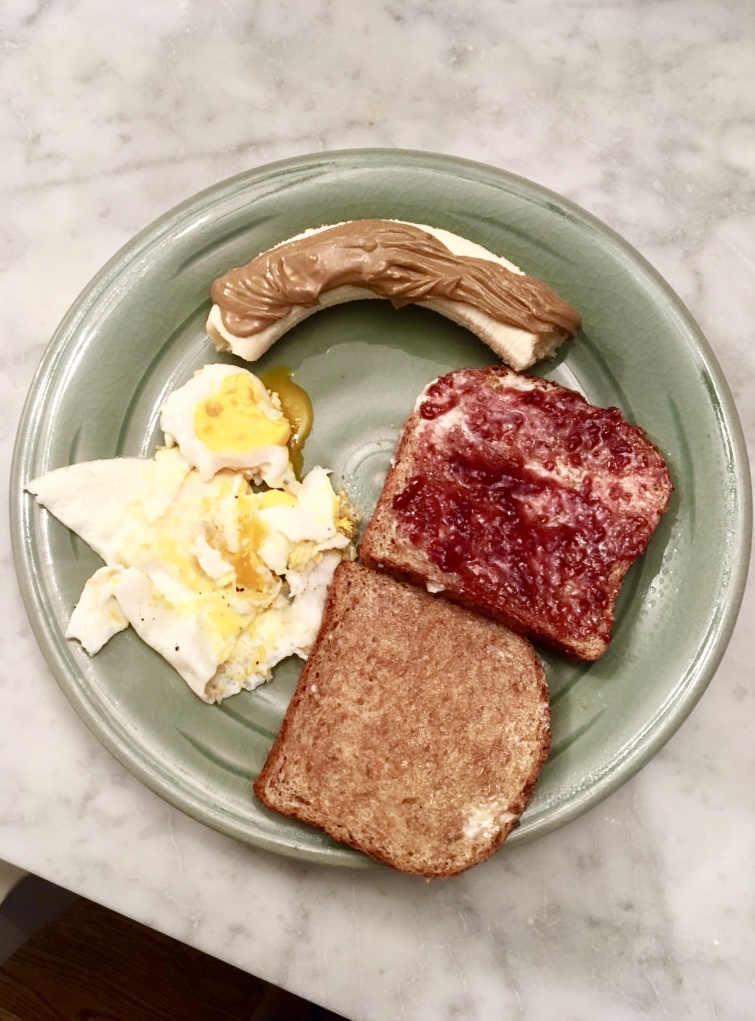 And Saturday afternoon was spent working on blog stuff at Render Coffee.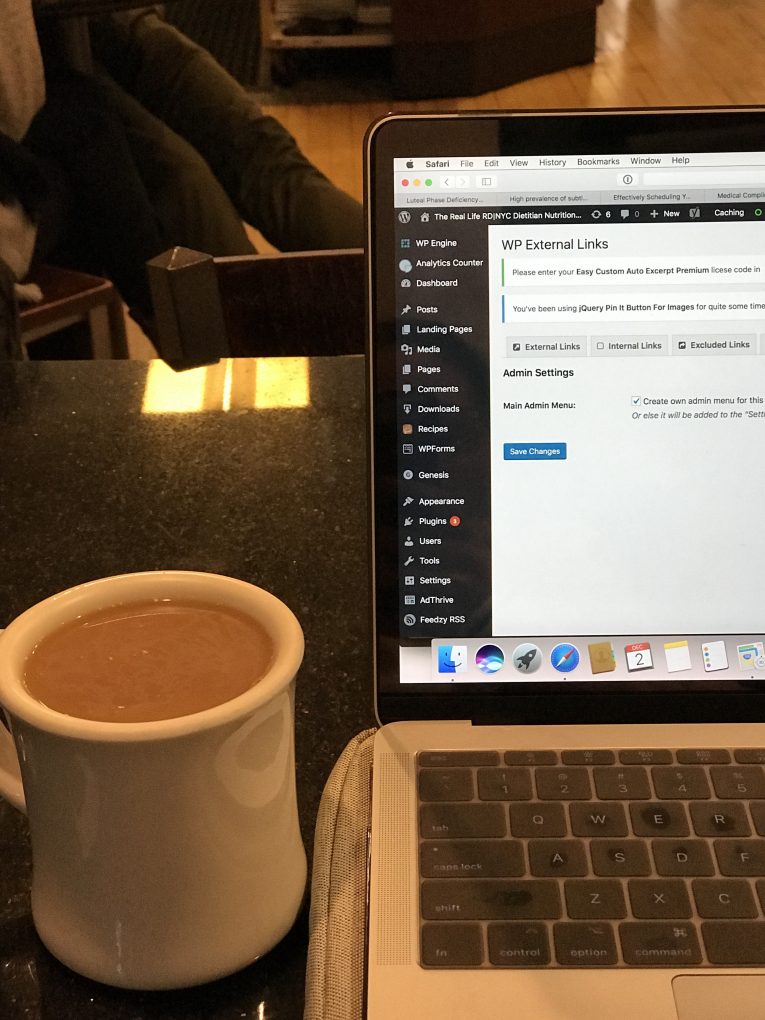 Later that evening we went out with a couple friends (the friends we are staying with, we haven't made friends here that fast …) to Urban Grape for a wine tasting. We've been to this wine store a few times when we've visited and loved it. It's such a social wine shop and the people there are very knowledgable and eager to help.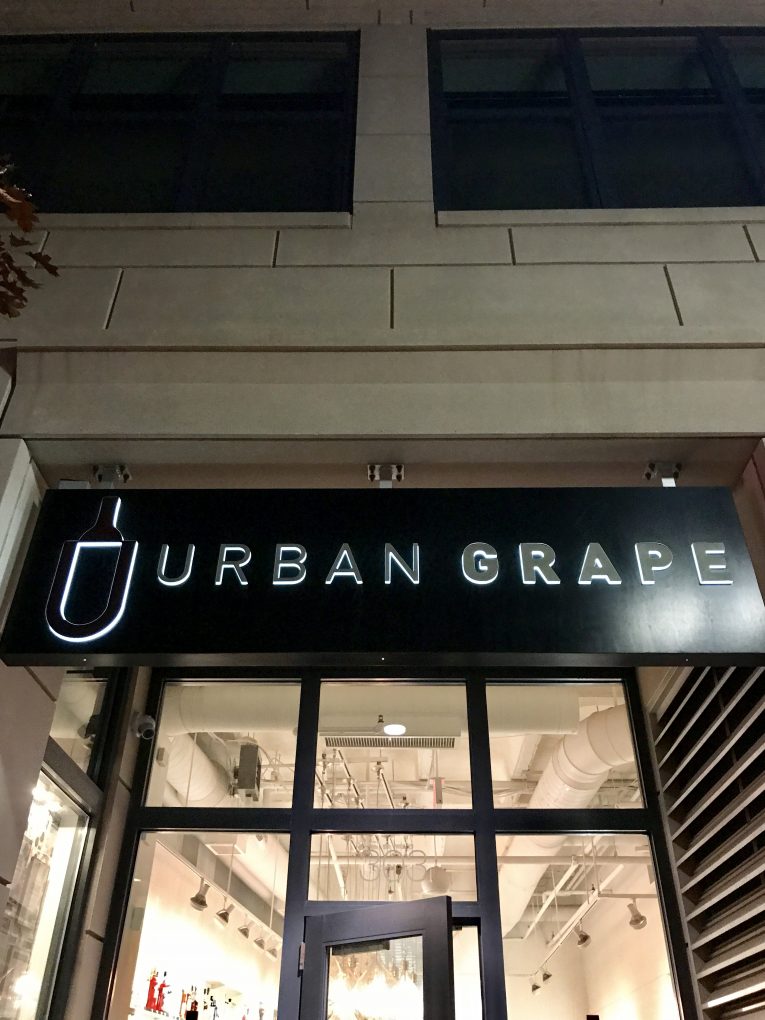 Afterward we walked over to Buttermilk and Bourbon for dinner which I'd describe as southern tapas. It was super dark inside so I didn't take any photos. We order the honey biscuits, fried chicken, fried pickles, cajun guacamole with bbq kettle chips, and the wedge salad to split. Plus cocktails to drink – I went with the Manhattan. The food and service were great, we will definitely be back!
After dinner, we went back to the apartment for a fire and sat outside talking for a couple hours before going to bed. We won't have outdoor space at our apartment (if we hopefully get it!) but Peter lives right around the corner, so we will just use his amazing outdoor patio 🙂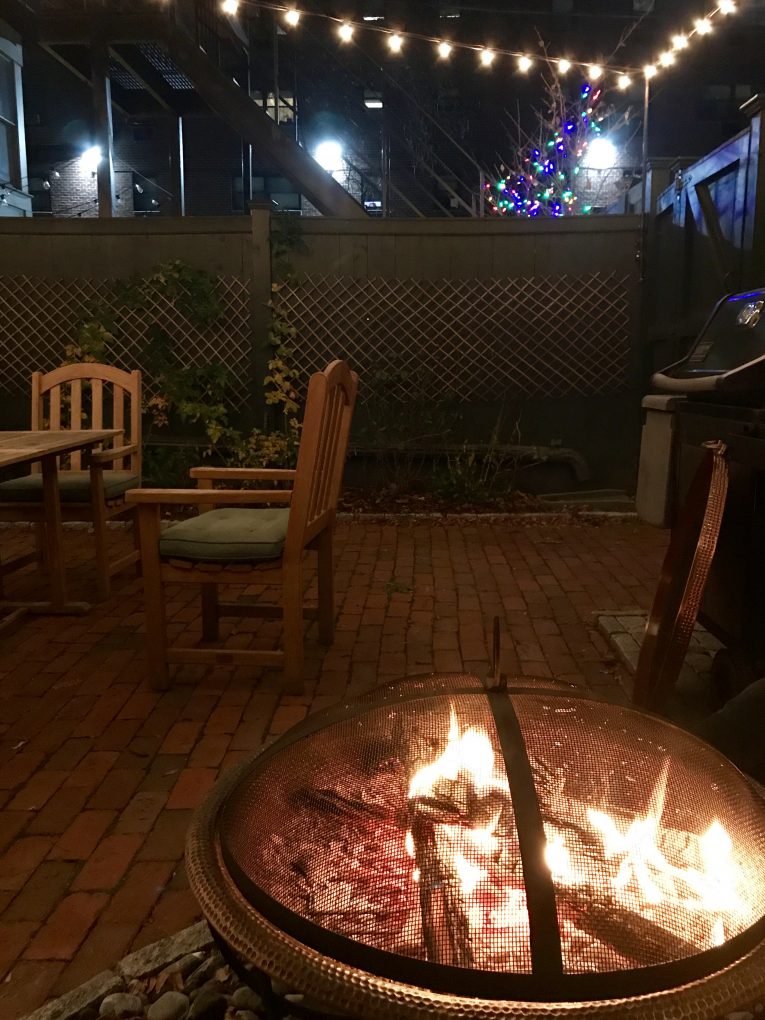 Sunday started with breakfast + church. We're church shopping and I hope we find a church home sooner rather than later, but I know it can be a process. Yesterday we started by trying out Reality. Overall, we liked it. I've had some people message me on Instagram with church suggestions, but if any of you Boston readers know of good churches, send them my way!
We did a bigger grocery shop at Whole Foods after church IN OUR CAR. I can drive a car to the grocery. Such a simple thing but so life changing.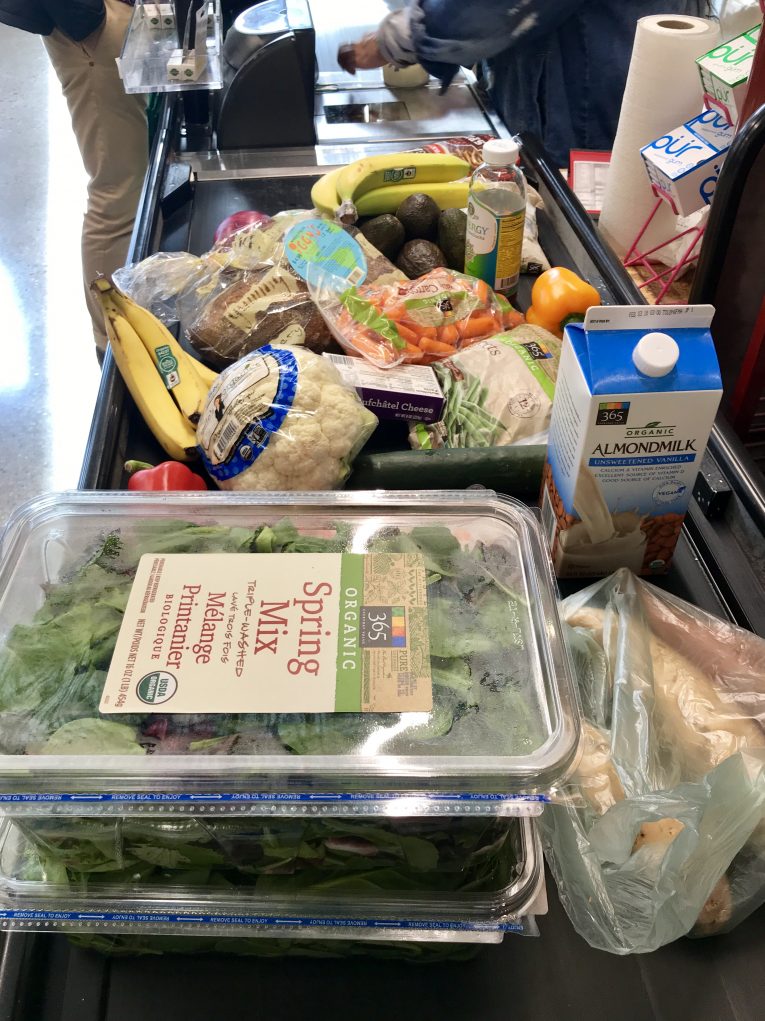 We ate leftover pizza for lunch. And then we found out we didn't get the apartment we hoped for so our broker called and said he could show us another one that was similar. So we did that.
The rest of Sunday afternoon was spent laying and napping. Around 5pm I decided I was craving some movement and fresh air so went on a walk/run around Back Bay, Boston Commons and Beacon Hill. No music or phone. It was so pretty.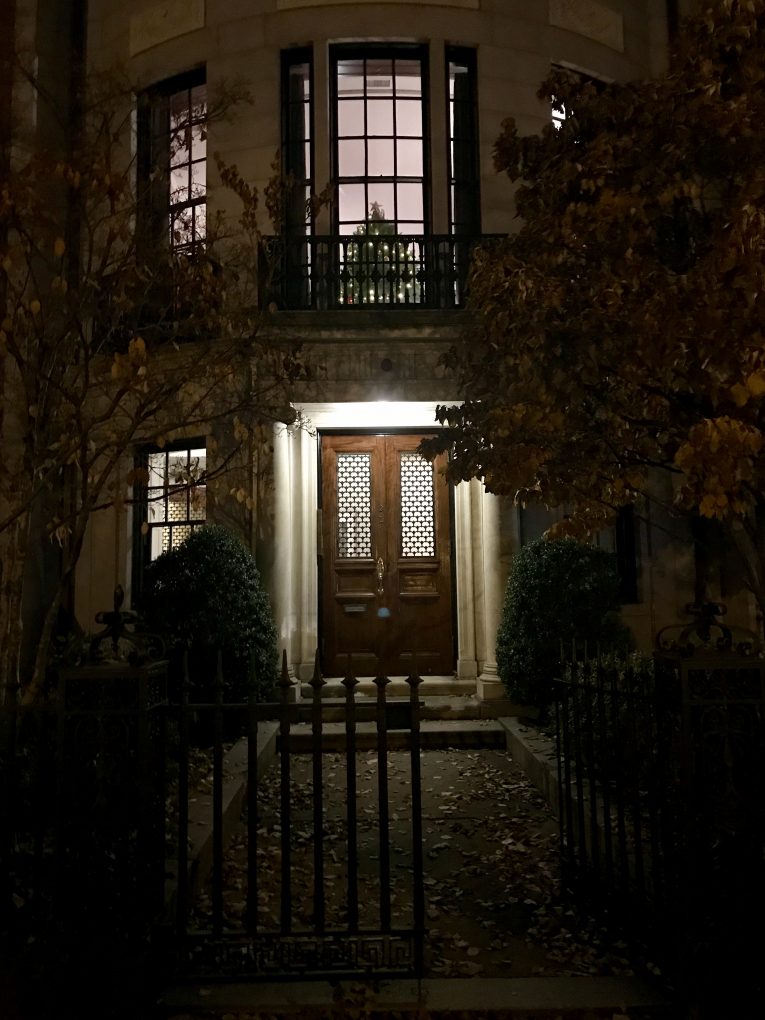 We made dinner for Peter + Phil (the two friends (and brothers) that are hosting us) along with their fiancés Sunday night. Spinach + feta burgers, salad, roasted cauliflower and sweet potatoes.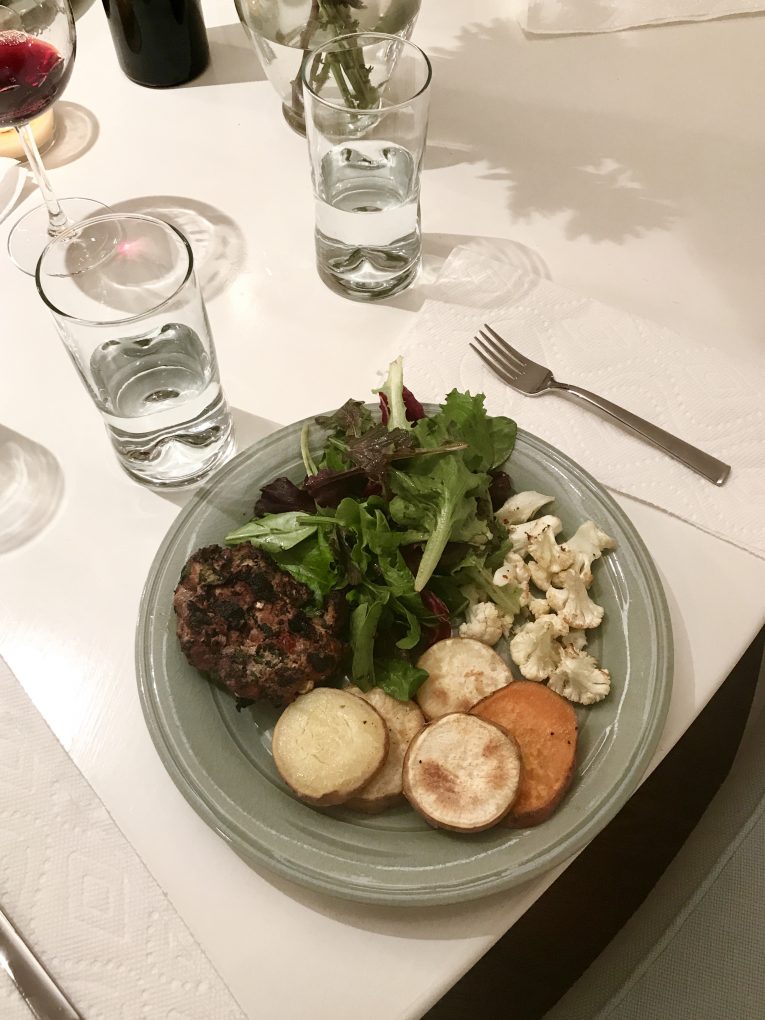 And then we promptly passed out by 9:45pm. I was totally exhausted.
I have several clients this morning and then will be at a coffee shop later this afternoon. Maybe I'll do some yoga or something…or maybe just go on a walk.
I hope you guys had a great weekend too – share some relaxing things you did in the comments!