Hi friends! Cody Jenkins here- I'm the other Nutshell Nutrition RD 🙂 It has been awhile since I've popped on here to say hello. For those of you who don't know, my husband and I welcomed our sweet baby boy, John Barry Jenkins III, into the world on August 19th. He was 8 lbs, 1.5 ounces, 20.5 inches and we love him more than we ever imagined possible!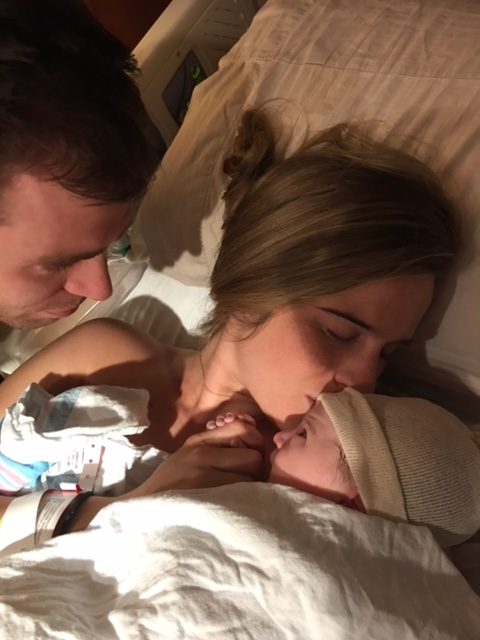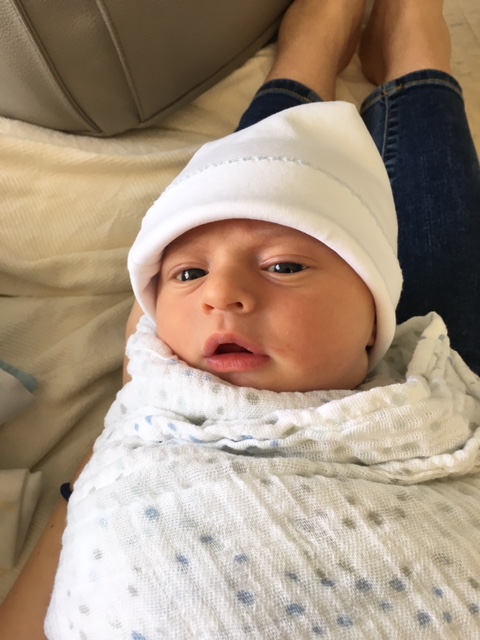 Becoming a mom has been quite the learning curve. I tried to prepare myself for all the change and some things I felt ready for…while others were way harder of an adjustment. A doozy.
Which got me thinking…What does eating intuitively look like for this current season I'm in? Perhaps some of you new mommas out there can also relate? Or maybe you're feeling a lot of pressure to eat and move in a certain way, but those expectations feel so unattainable? If so, it's okay. You don't have to eat and move like that.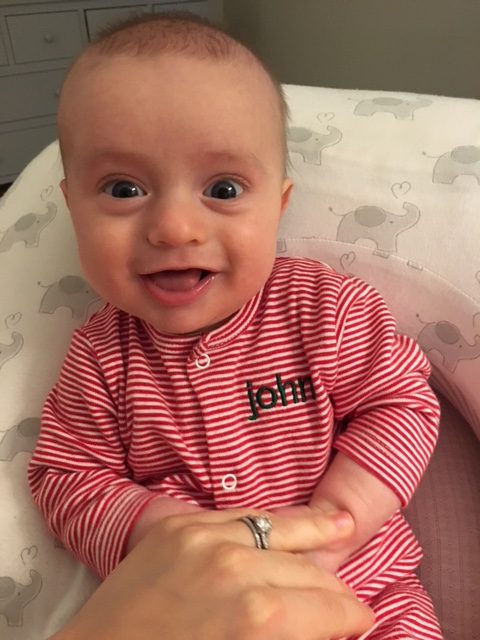 I am very thankful breastfeeding came relatively easy to both baby John and me. That said, because I am nursing a baby, I am hungrier than I ever have been before. My stomach is a bottomless pit and I might have a hollow leg. Everyone talks about crazy hunger and cravings while you are pregnant. For me, my body's cues drastically changed once I began nursing.
And here I am 1 week overcooked at 41 weeks 🙂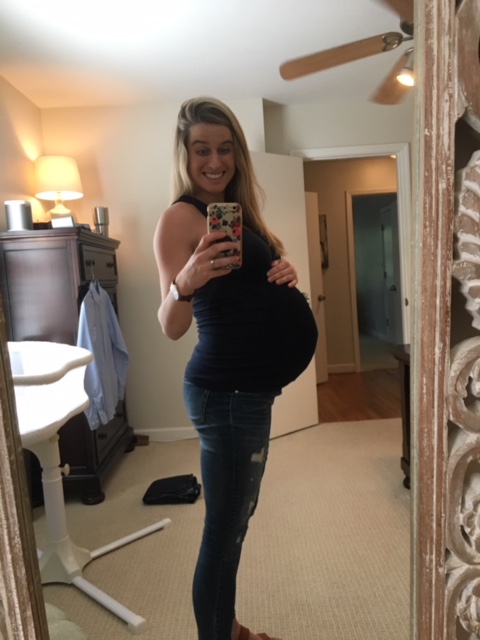 I didn't notice a huge difference in my hunger cues while pregnant. If anything, I had to adjust how I ate simply because I would get full quickly with a baby taking up space. But now I really feel different. Not only is my hunger and fullness different, I've realized it can be difficult to eat mindfully. I don't think this means I'm not eating intuitively, it's just that some days I don't put much thought into my food and I'm okay with that. The relationship I have with the foods I eat and my body looks different right now because life is really different right now.
I am no longer the only person I have to feed and take care of. My body is responsible for feeding John (crazy that my body is sustaining a human life…SO COOL) and he is my priority. The minute I became a mom, I quickly realized my time and my body are no longer my own. The journey of intuitive eating can and will change throughout your life. That's why we never really arrive and instead we're always learning and trying to understand ourselves and our bodies better. Variety is the fun spice of life right? You are always learning how to nourish your body best. Accepting that what you do one day may look entirely different the next is part of the journey.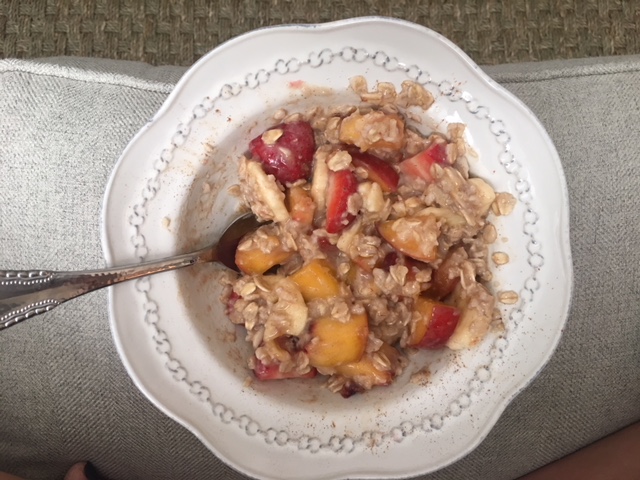 I texted this picture to JB while grocery shopping asking which cereal we should get. He said to get both (wise man) and it was the best combination. Anyone else like mixing cereals? And WHY is Count Chocula not offered all throughout the year?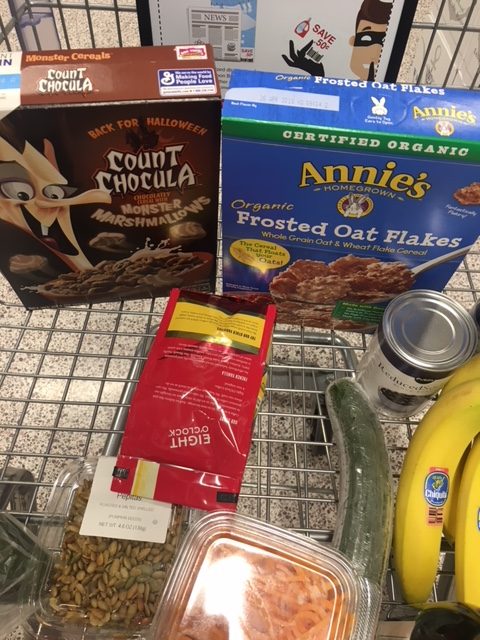 So what does intuitive eating look like for me right now? Sometimes it's simply eating what is quick, satisfying and convenient. That means you will often find me eating chocolate chip cookies with my coffee or a few handfuls of Cheez-its at 10am. I wake up starving most days and when your baby is not sleeping great – I find comfort in a sweet treat in the morning. This is okay. Food can help soothe us, but we just don't want that to be the only that soothes and comforts us. Some days, that is what mindful eating looks like for me. It makes sense and life less stressful. No guilt and not a lot of thought. It's just my normal.
My meals do not always look perfect. Often I'm eating snacky meals while standing in the kitchen watching John do tummy time. Dinner is usually the only time I even think to take a picture so that is why you mostly see dinner pictures sprinkled throughout this post…
Intuitive eating isn't always this super mindful, eat exactly what you're craving and cook delicious meals sort of thing. Sometimes intuitive eating I think means thinking less about food and simply being able to meet your basic needs…like feeding yourself. And showering..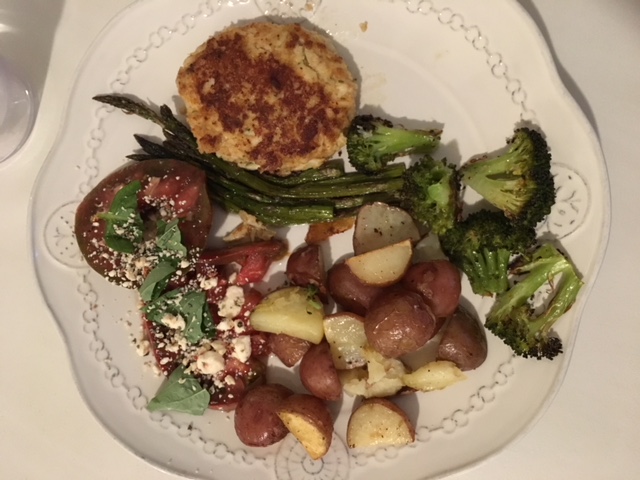 I craved Cheez-its when I was pregnant and to this day, they really hit the spot for me. I often like to eat meals once John goes down for a nap. It's easier for me to relax and actually enjoy my food that way. However, if I am hungry before then (which I often am), I will munch on some Cheez-it's or another salty snack. I'm craving snacky starchy foods right now and I'm good with that. It's just normal eating. Fats and carbs to fill me up and some salt to satisfy.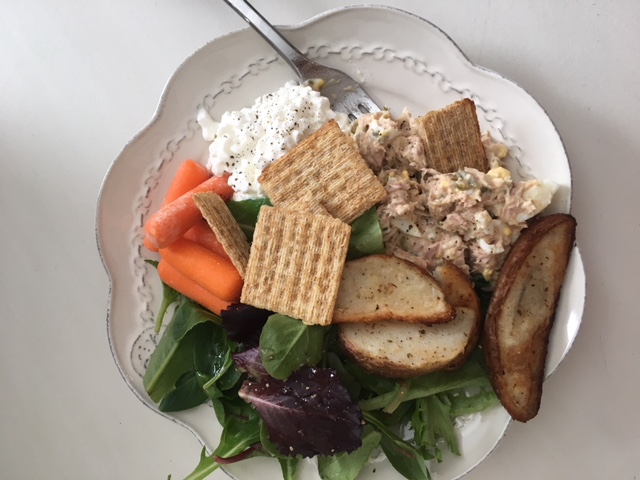 What else is different? I used to be more of a sweets for breakfast kind of girl. I rarely ate eggs. I liked them on occasion but just not everyday. Lately, I can't get enough! Give me all the eggs. Maybe it's my body needing extra protein. Before having a baby, I would wake up in the middle of the night for a snack. But in the early days of nursing, I found it helpful to keep snacks in the nursery so that I wouldn't get hungry in the middle of the night. Snacks make this life possible!
I've also discovered that the more relaxed I am, the more in-tune with my hunger I am. I feel like I've always known this, but it feels more true and real than ever before. My largest meal is at the end of the day once John is down for the night. I'm much more relaxed because I know I get a little break. At this time, you will find me getting up from the table several times during a meal to get more food. JB often laughs when I am serving dinner and he asks which plate is his only to find  that his has the smaller portions –> which I think is important because we have this stereotype in our culture that men eat larger portions. Maybe sometimes they do…but maybe sometimes they don't. And that's okay. That's normal. That doesn't mean you've eaten "too much."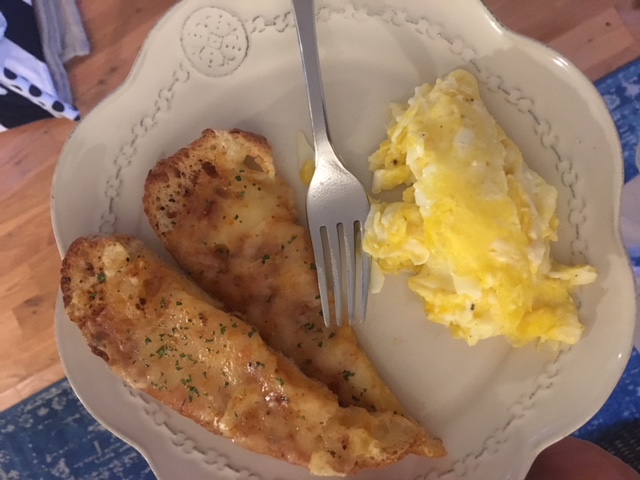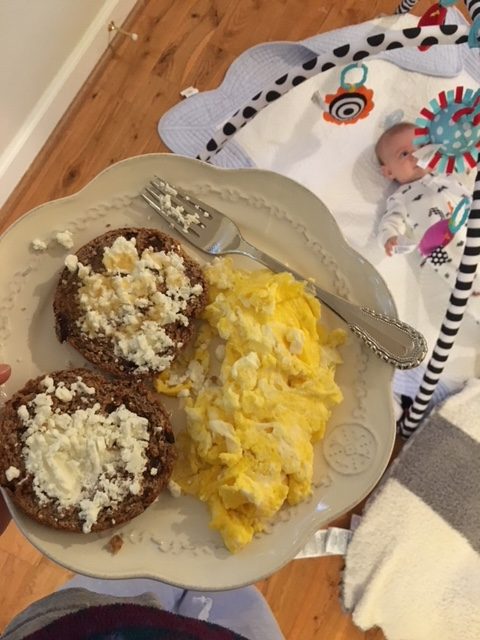 So many things are changing in my life right now. We are learning a ton about John and life with a baby –> everything feels new and unknown! But it's been fun to see that I am still a student to my body and to really listen to it's needs. My hope is that this post encourages you to do the same today. Whether you have a baby or not- it's probably telling you something different than it did yesterday and your food cravings may reflect that. I know it's hard to reframe the way we view our bodies and eating habits, but try to think about enjoying the journey your body takes you on instead of trying to control it. <3