I took the bus up to Boston on Friday night after work. Nick went up Thursday night since he has more flexibility with work and we spent the weekend hanging out with our good friends and exploring the city.
$19 and a 4 1/2 hour ride later I was in Boston around 11pm. Not a bad deal!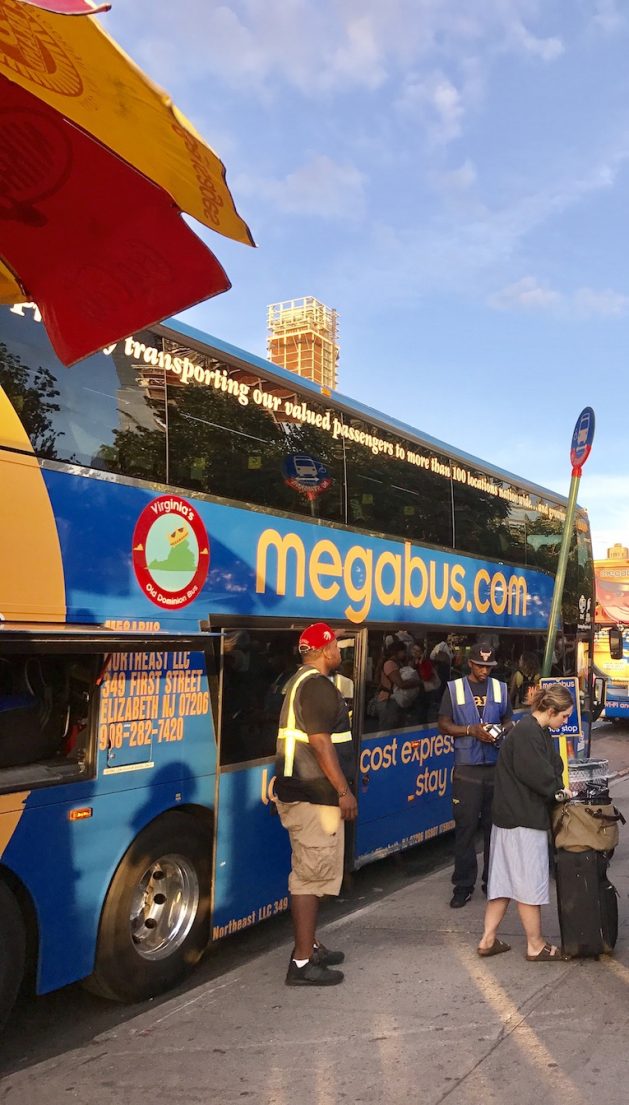 They picked me up from South Station Friday night and when we got back to the house I ate a couple pieces of pizza and drank a glass of wine while we sat around the fire pit outside. I had brought a box of kale, chickpeas, tabbouleh, and tofu from Whole Foods on the bus for dinner, but it just wasn't doing it for me with taste or satiation so I was hungry by the time I got to the apartment.
And then we ate some ice cream and went to bed.
Saturday morning we woke up around 8:30 or so, drank coffee, ate some oatmeal with banana and pb and then Nick and I went for a run on the esplanade and into Cambridge. It was an oddly warm weekend in Boston, in the 80s and sunny, but Saturday morning it was cloudy which was nice for running.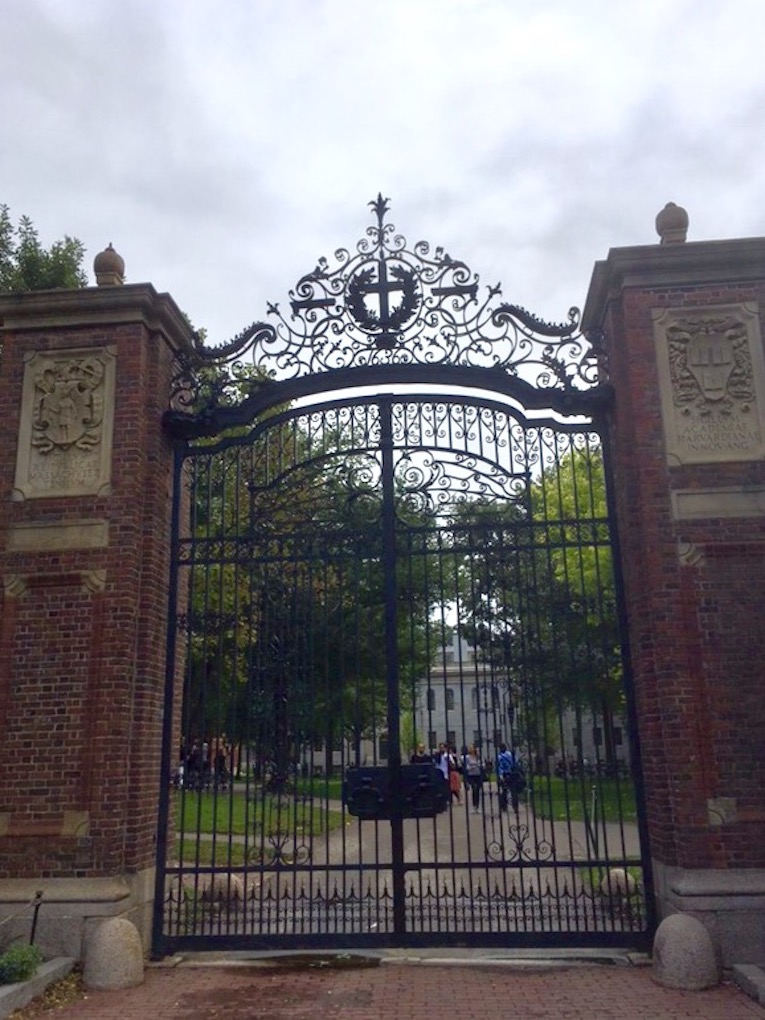 We got home, showered, I ate an apple + pb to hold me over and then we walked over to South End Buttery for brunch.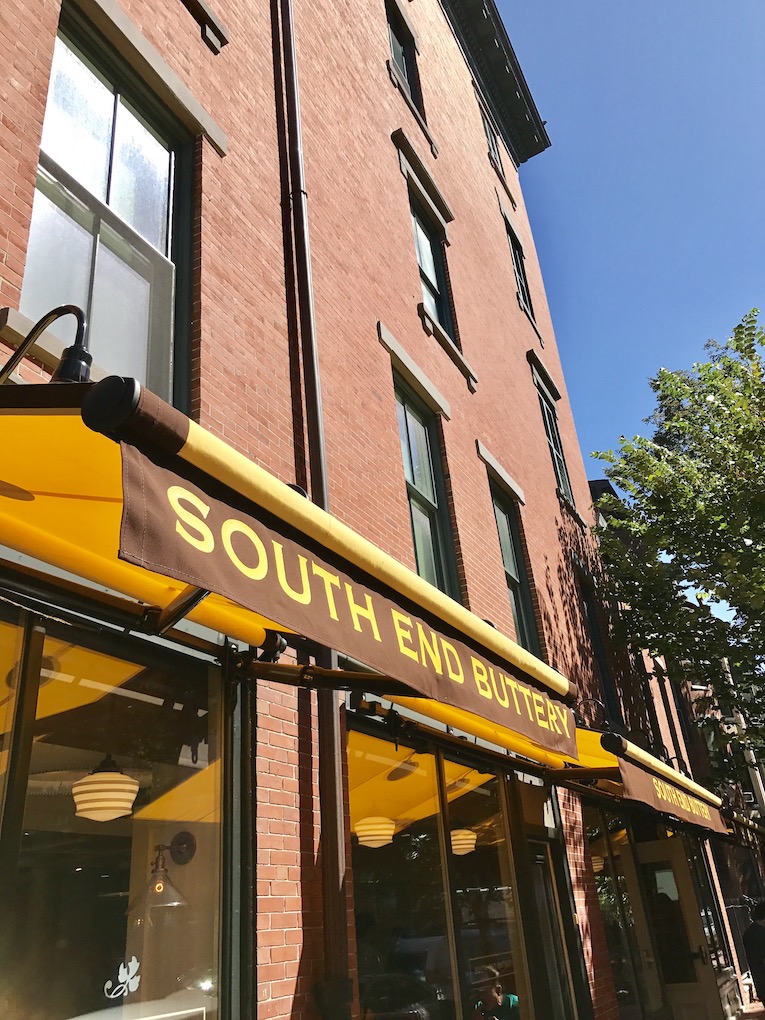 We started with the pastry basket which included banana bread, blueberry muffins and chocolate scones. The banana bread and muffin were super moist and the butter was so fluffy! But I didn't care for the scone at all…I don't think I'm into scones? I prefer my baked goods moist and cakey and scones are dry and crumbly.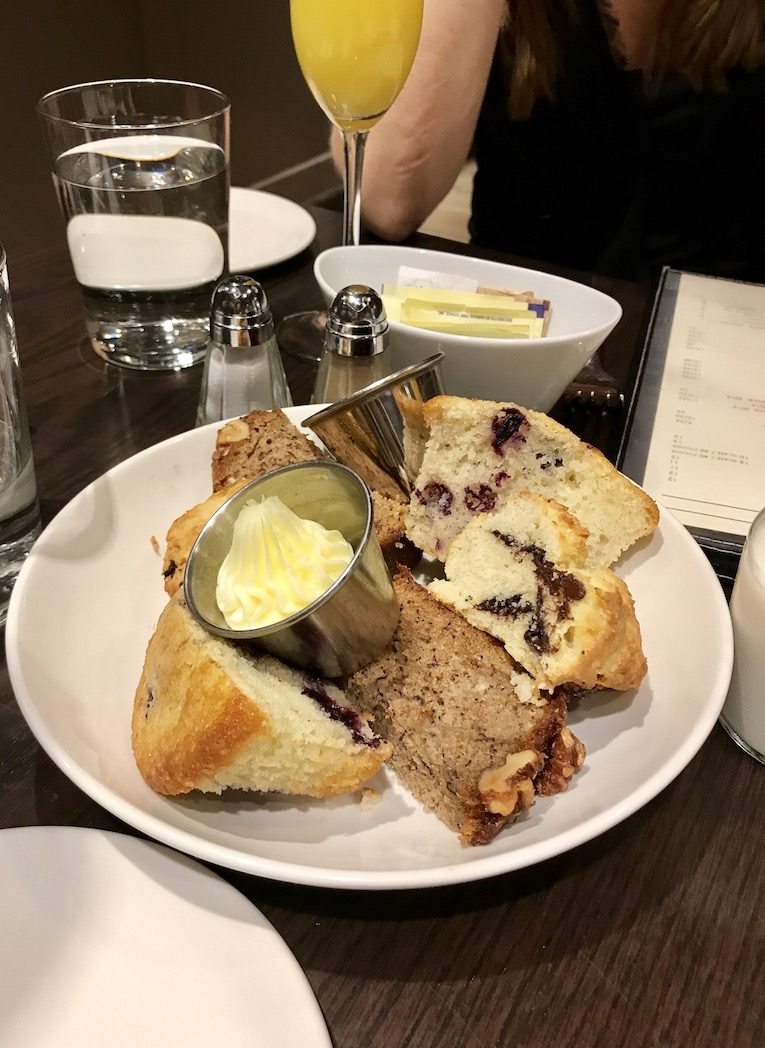 I skipped on the mimosas and went for coffee instead along with heuvos rancheros. I had such high hopes for my order but was a little disappointed. The rancheros weren't bad, but it needed more cheese and avocado and I wished the beans were thicker and not so saucy.  Nonetheless, it filled me up.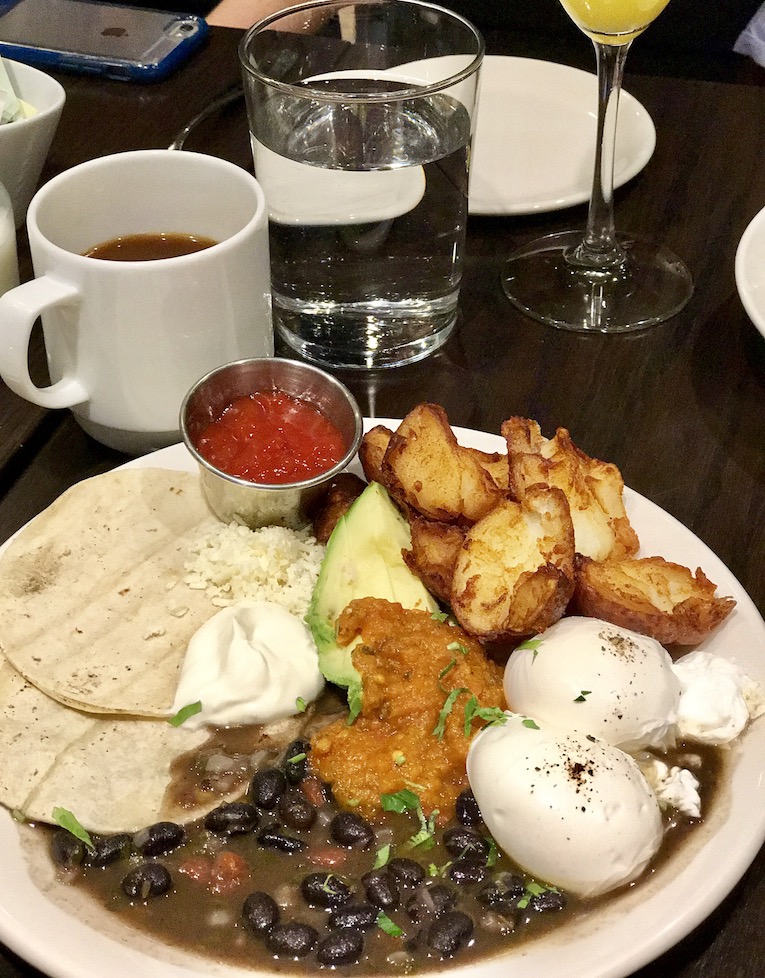 After brunch we spent the afternoon strolling through Boston. I've only been once before (at FNCE last year) and wanted to see as much as possible. I didn't get to explore much last time because I was there for a conference.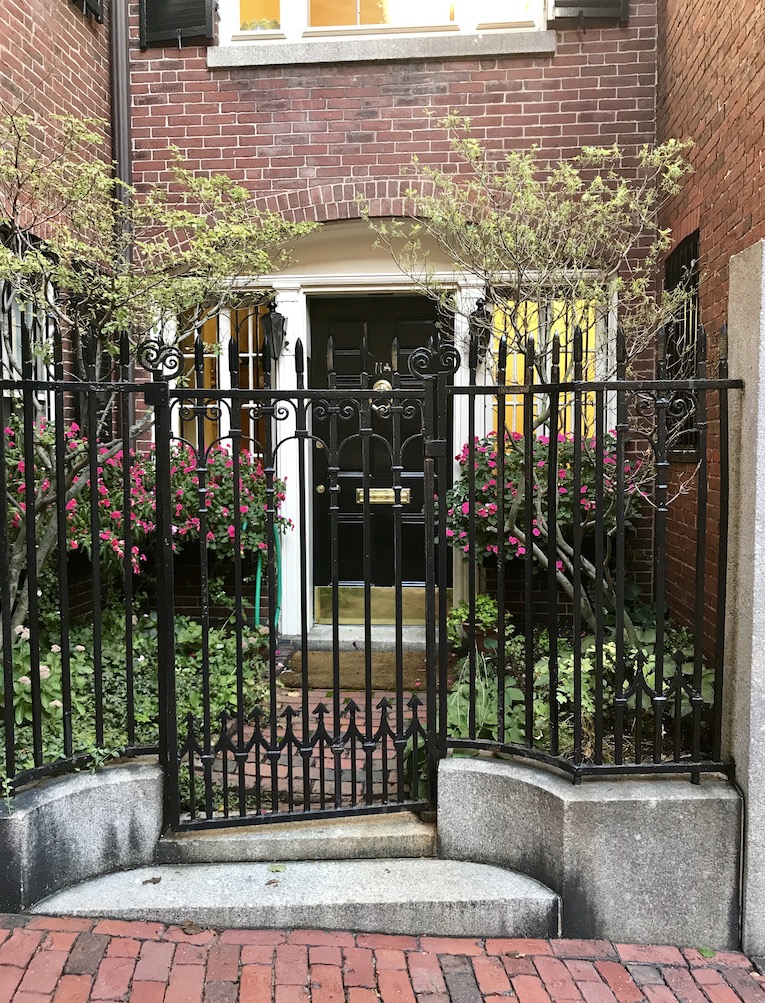 We walked through South End, through Copley Square and into Beacon Hill (such a dreamy neighborhood!) and then walked back through the Public Gardens. I couldn't get over all the charming walk ups with these gorgeous entryways.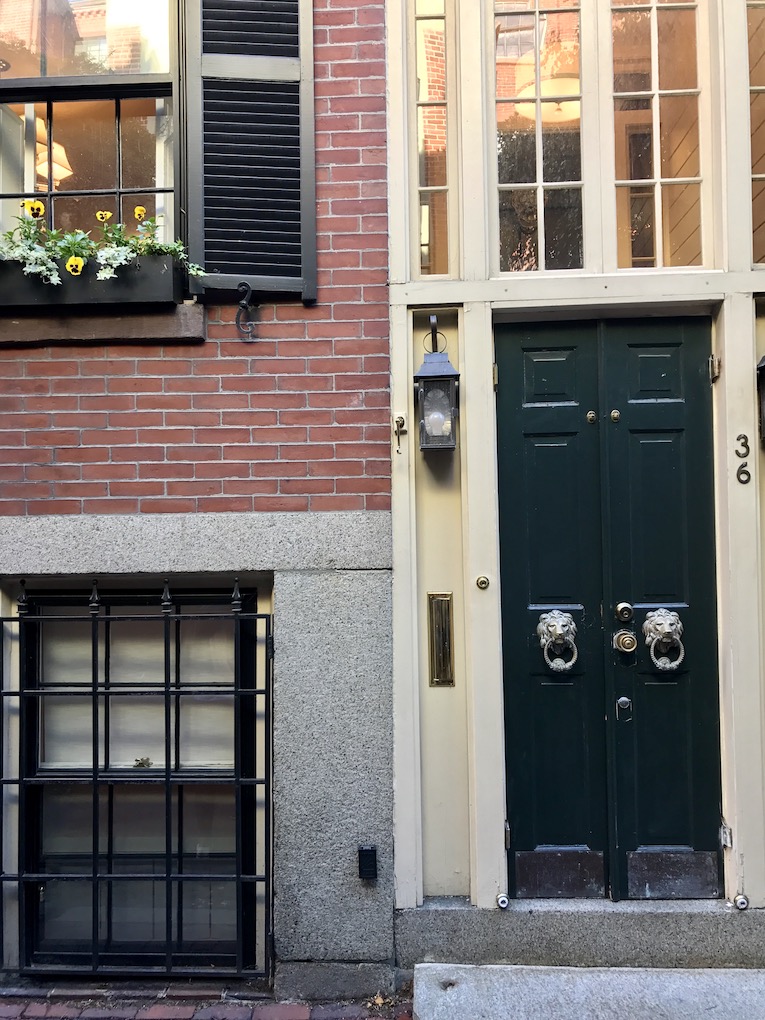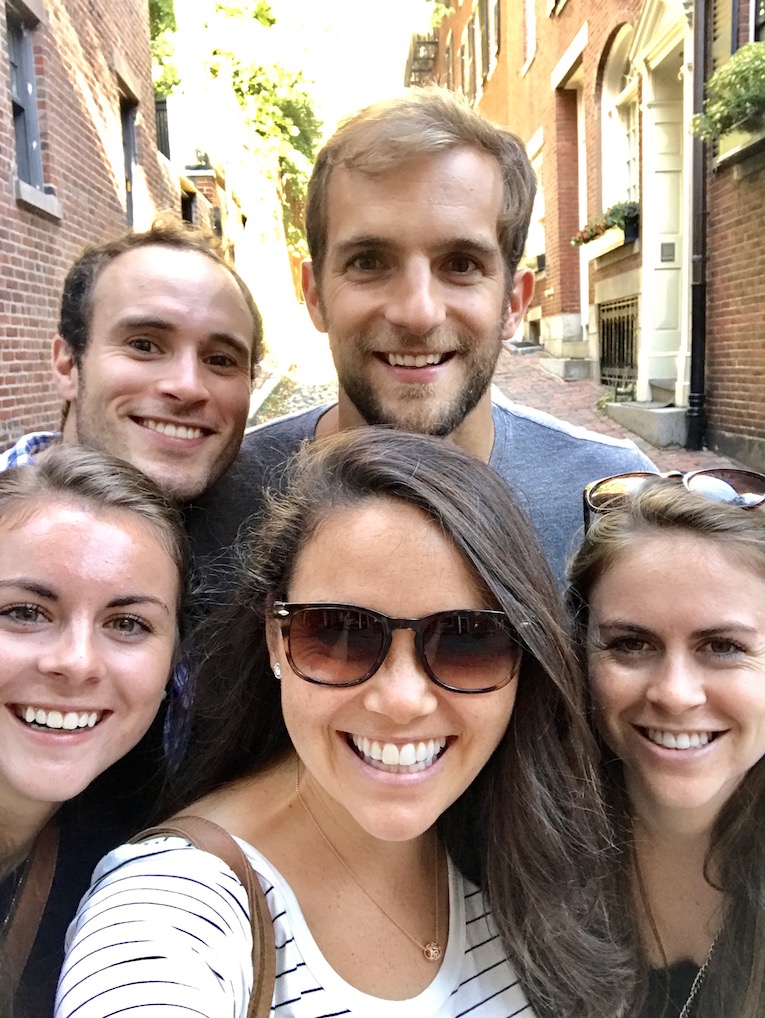 We made our way back home around 5pm and I needed to put my feet up right away. We rested for a bit and then changed into warmer clothes and headed over to a friend's apartment for drinks + snacks on their rooftop.
When the sun went down it was crazy how much the temperature dropped. During the day I was sweating in a t-shirt and at night I was chilly in a sweater  + vest.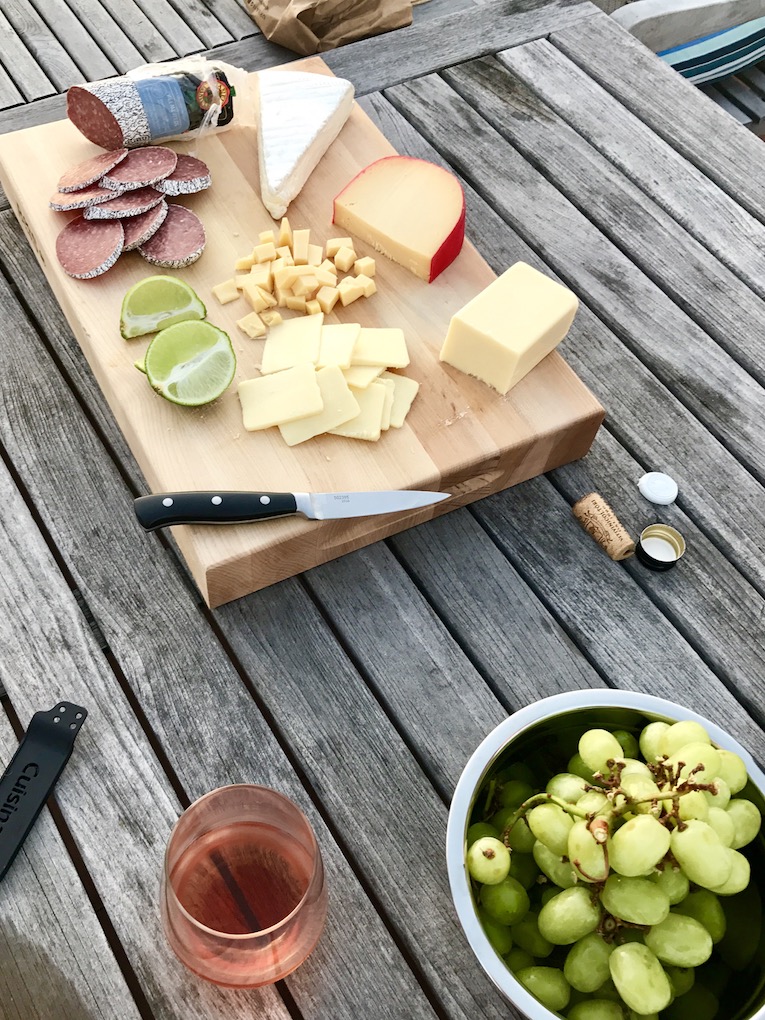 We watched the sunset, ate cheese + crackers and drank wine. Three of my favorite things.
And then made our way to Five Horses for a later dinner. Five Horses was very tasty.
We split a bunch of apps including this incredibly doughy pretzel that was fab. Along with fried brussel sprouts with bacon and a cast iron corn bread soaked in honey butter that was insane. I could have eaten that as a meal alone. Now I want to recreate a super buttery, dense corn bread in cast iron this fall at home.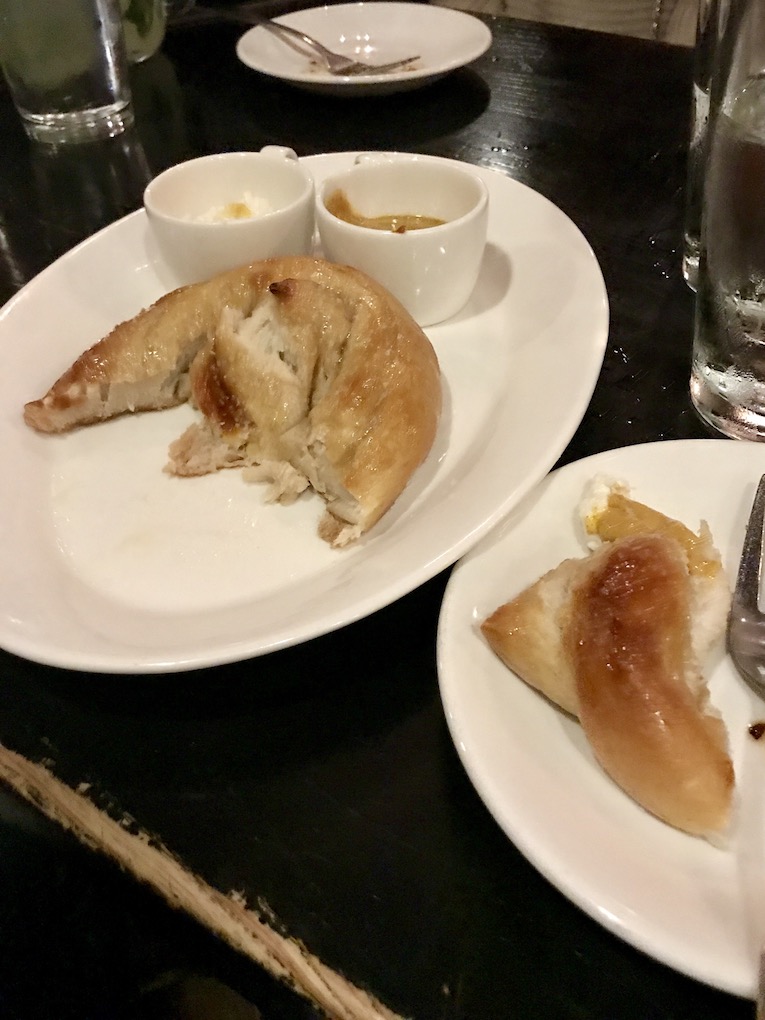 For dinner I ordered the burger. It was calling to me. Along with the shaved brussels with honey and bacon. The burger came with a special sauce and fried onions which took it to the next level.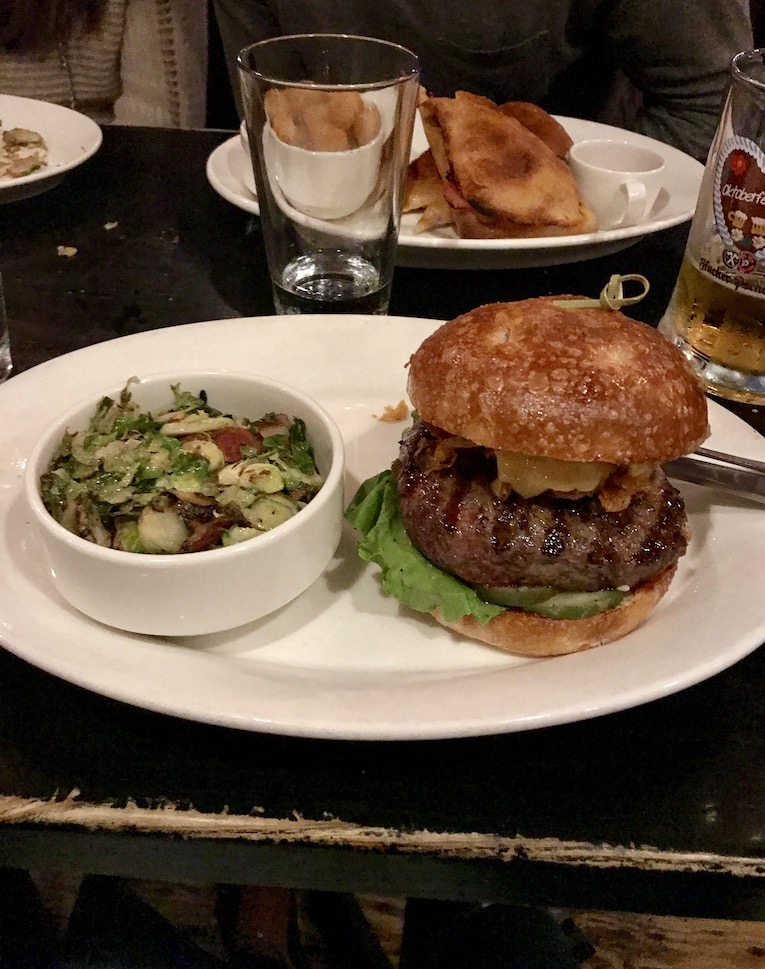 After dinner we made our way home, sat around the fire for a little and then I headed to bed a little before midnight.
Sunday morning we woke up and were out the door pretty quickly to get breakfast before 9:30am church.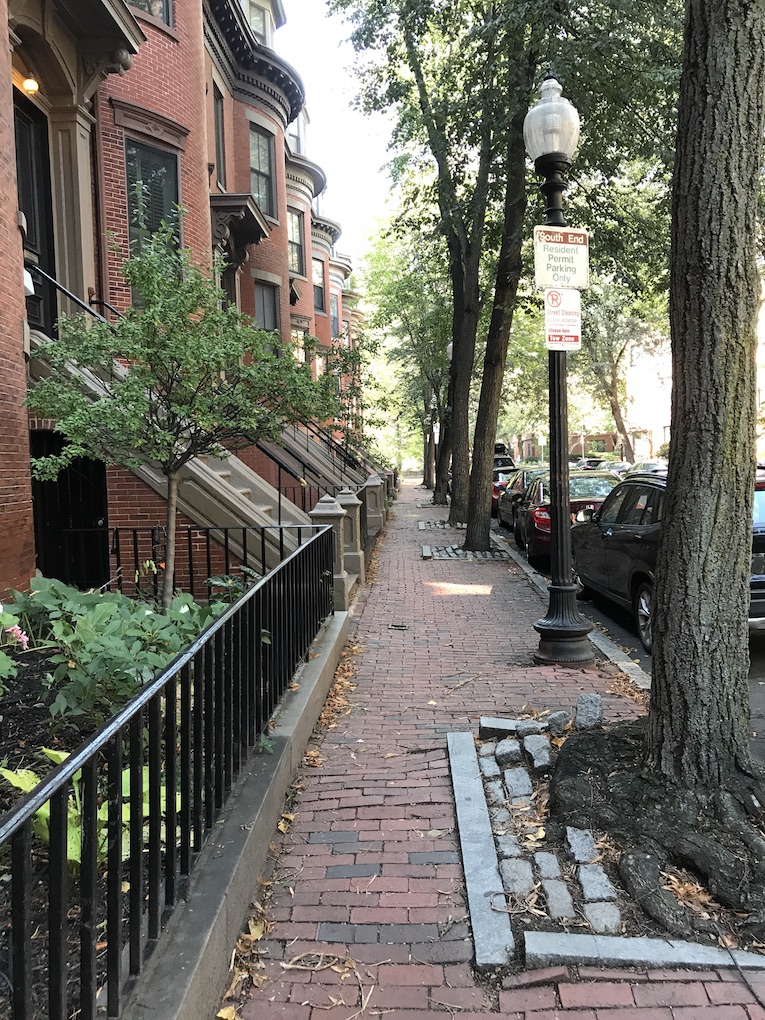 Nick and I walked over to Render Coffee for bagels + iced coffee. I raved about Bodos bagel in Charlottesville last weekend…but I have to say, this was better. Probably because I ate it freshly hot, yet a little toasty so it was chewy and crisp all at once and the veggie cream cheese was perfect. Great bagel. I'll be back.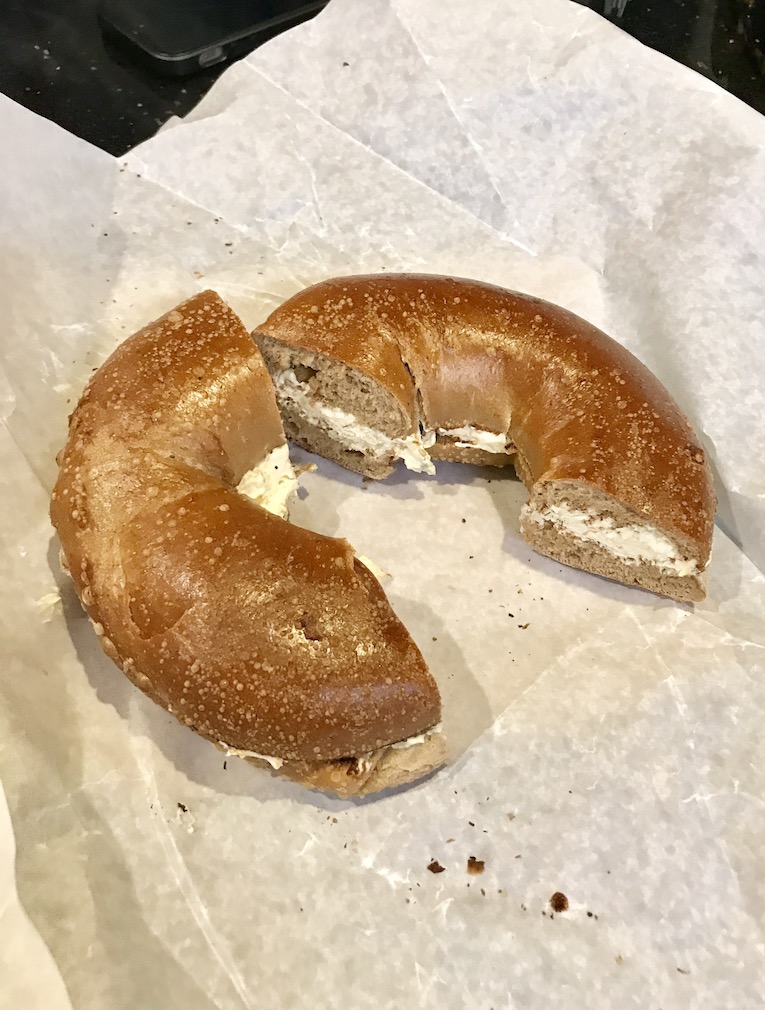 After church we made a game plan for the afternoon which included biking over into Cambridge for lunch and to check out the neighborhood. We had ran through Harvard's campus the day before so we wanted to check out all the cute houses and streets this time.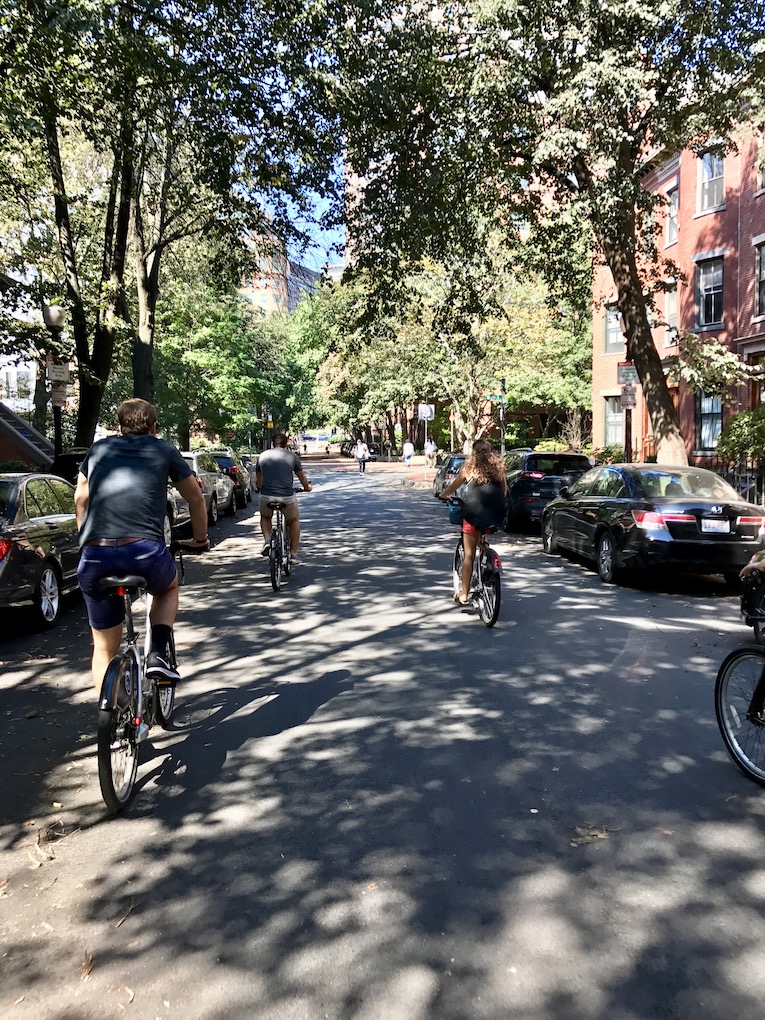 It's about a 3oish minute bike ride up the esplanade along the water which was pretty and relaxing.
We ate lunch at Alden and Harlow which was AWESOME. Highly recommend if you're in the area! I was obsessed with every bite of food that went into my mouth.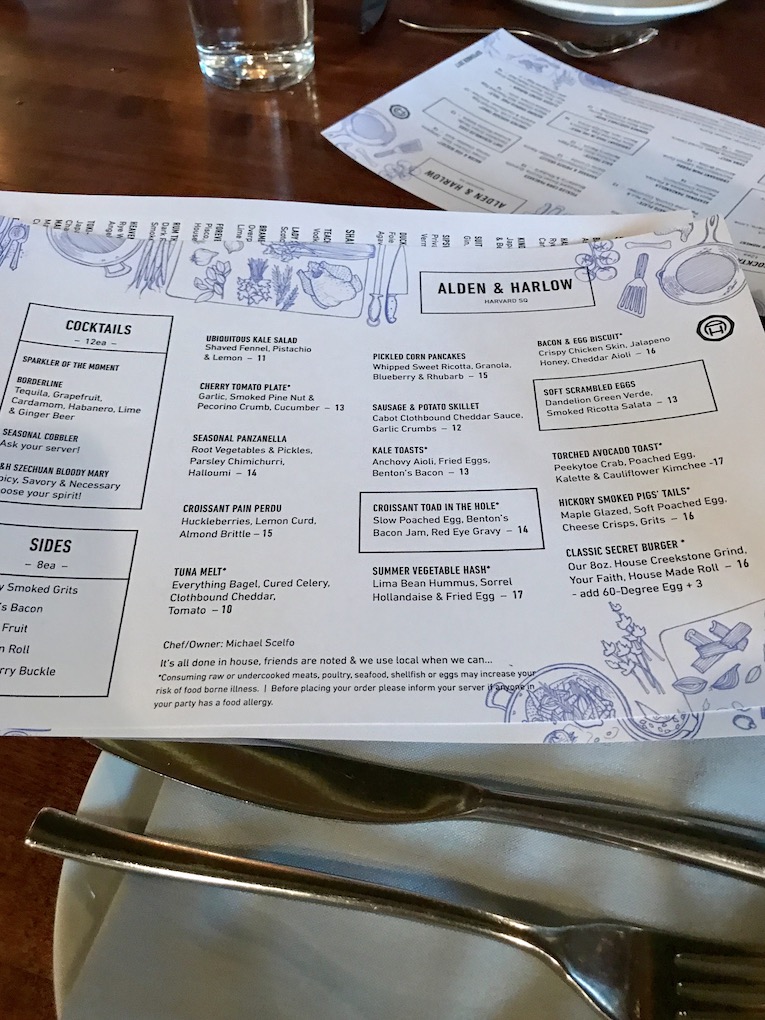 We started with a drink called the Borderline which was like a spicy moscow mule. It wasn't sweet and really refreshing.
And then to share, we ordered this blueberry and pistachio cinnamon roll which was insane. I went for the middle gooey part and that was buttery delight.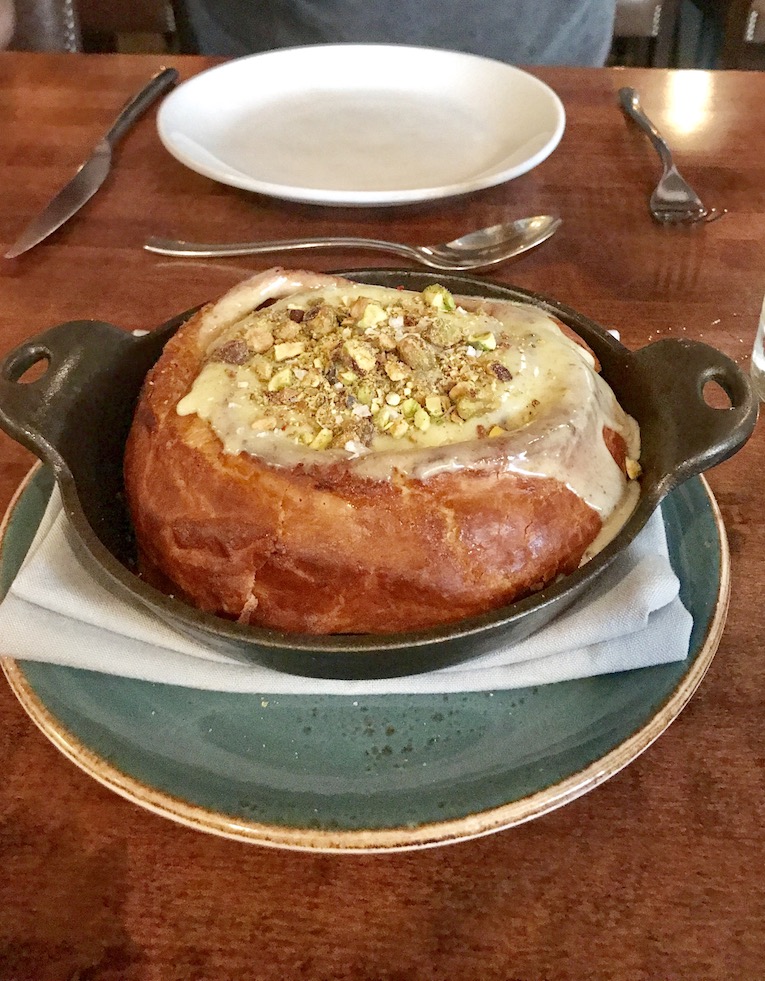 And then we also shared the corn pancakes with blueberry compote and honey butter. Also INSANE. I need to recreate this at home too, but I know I will never be able to come close.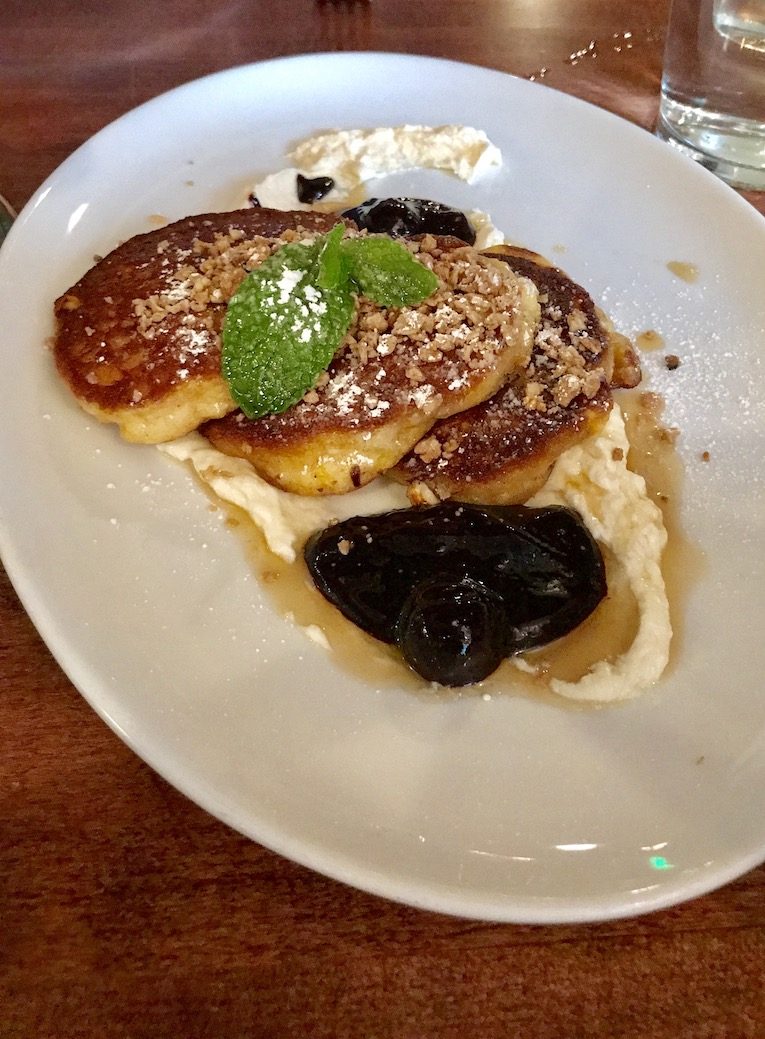 I was in a burger mood this weekend so after looking over the menu and thinking "I should order something different since I had a burger last night…" I went with the burger because that's what I kept going back to. And I'm so glad I did. Our waitress said it was one of their best dishes and I believe her. The burger had a light coleslaw, spicy mayo and parmesan crisp and the burger patty itself was tender and juicy. I made it about half way through this plate before fullness kicked in and I called it quits.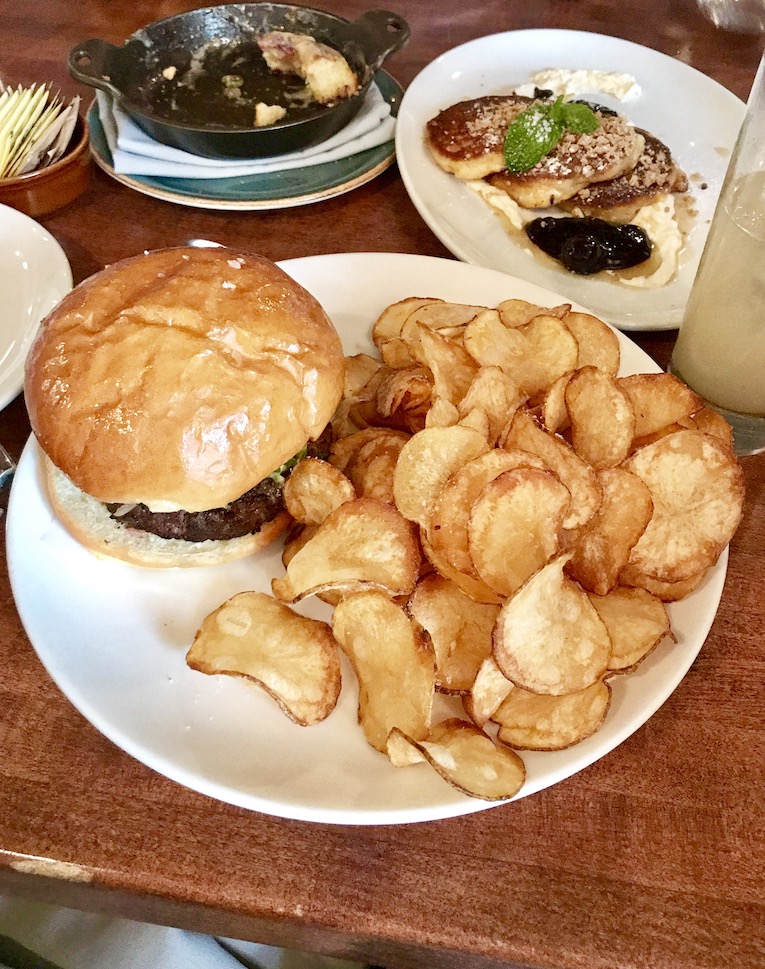 After lunch we biked around Cambridge and then back into Boston. It was a great afternoon spent outside, moving in a fun way and getting to explore more of the city.
We had a 4pm bus back to the city and by the time I got on that bus I was zonked. I took an hour nap right away. And when I woke up, split some pretzels and a luna bar with Nick while typing up this post.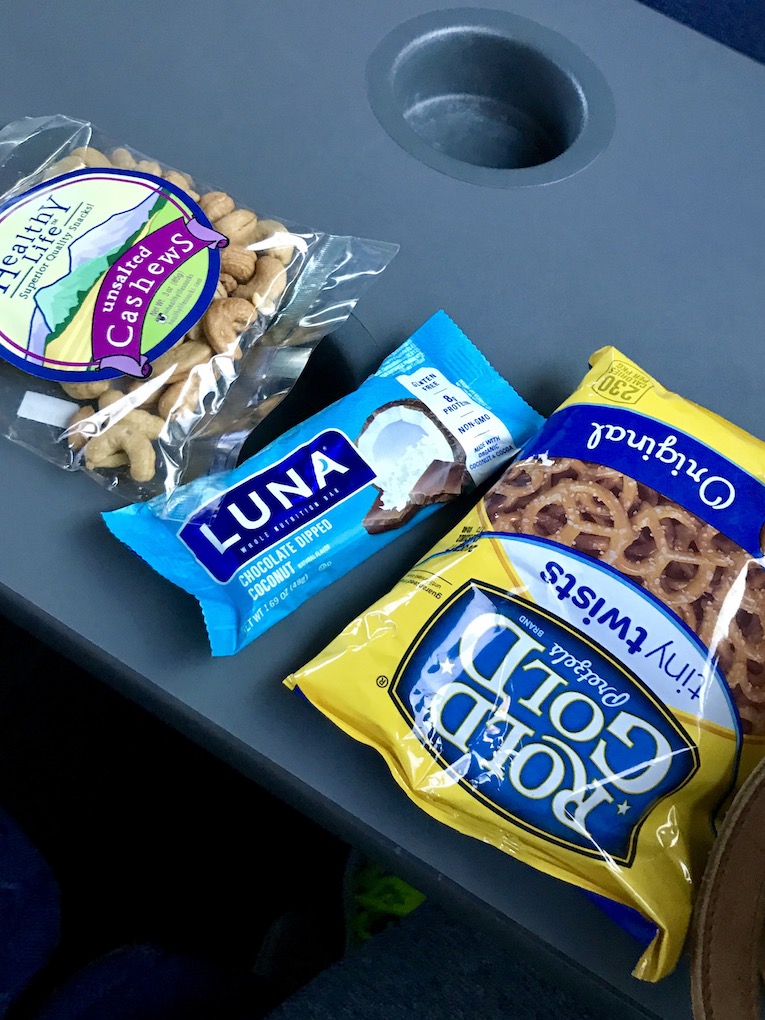 We got back a little later, around 8:45pm, since we hit traffic and I wasn't that hungry but knew I needed to eat something. So I made some smoothies and we ate some popcorn before heading to bed.
Even though it was a quick trip, it was a great weekend seeing friends and getting to spend time in Boston.
How was your weekend? What's the best thing you ate? Share in the comments!