We travel back to New York this weekend for a going away party and then home to the midwest for the holidays. Even though we have secured an apartment (yes, thank goodness!) in a lot of ways it feels like we haven't moved since we aren't settled into our own home quite yet. But that's okay. Living with three boys this week has been quite the adventure – and I'm thankful we have friends to stay with. This month is teaching me flexibility and uncertainty and new skills when it comes to self care, intuitive eating, and enjoyable movement.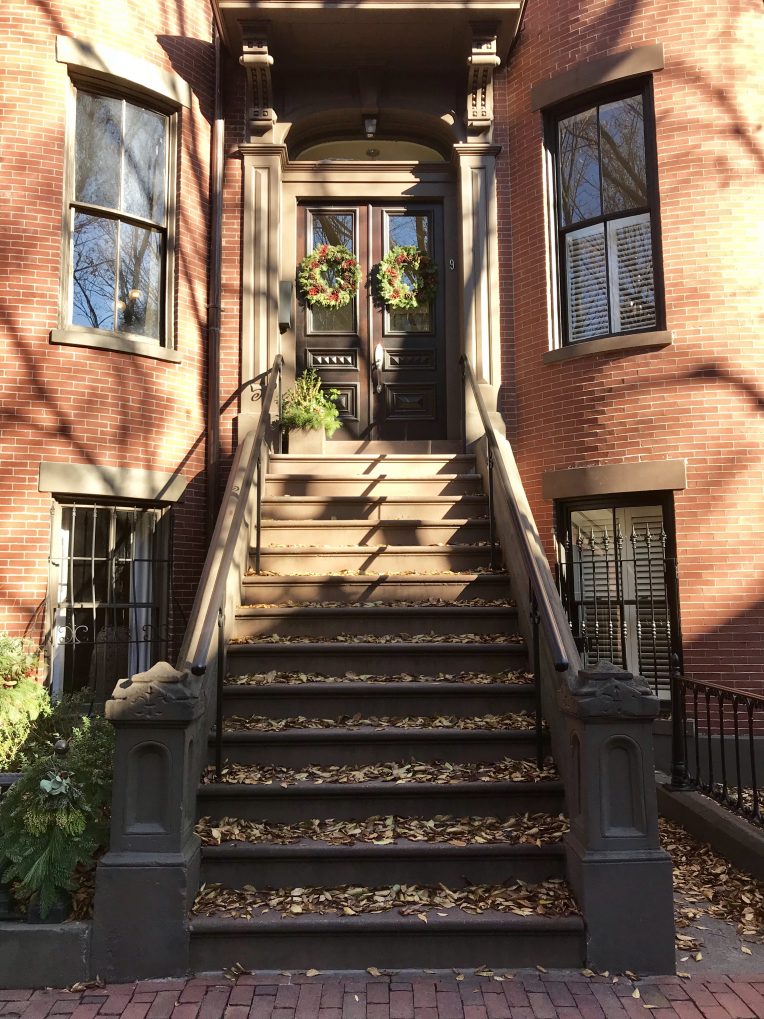 For all you Boston readers who live in the South End, we're neighbors! And hopefully I bop into you and maybe we become real life friends. 🙂 Nick and I love love love this neighborhood and although we considered a lot of other neighborhoods in Boston and outside of it – Cambridge, Brookline and Somerville – we kept coming back to the South End. We ended up going to look at an apartment that we initially thought would be too small, but then after seeing it, the space was bigger than we anticipated and the rent was at a price we couldn't pass up. We move in December 30th! Quite the way to ring in 2018 I think.
Between packing + moving and then being in this phase where we don't have our own home for the past few weeks, I've discovered a few things that have allowed me to stay (mostly) emotionally, mentally and physically healthy – a few new self care ideas for me. I think self care changes as we enter into different seasons of life so I'm always discovering different ways to care for myself.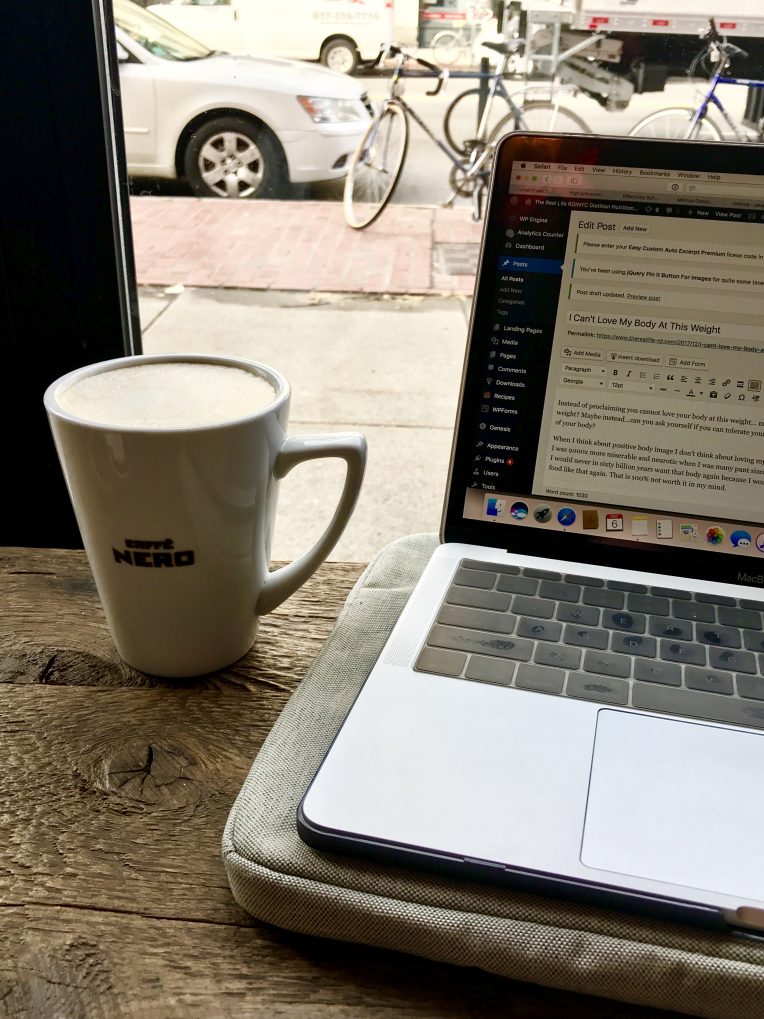 1. lattes at coffee shops while working
I almost never buy lattes at coffee shops when I'm working. Not because I don't love them, but because they're over 2x the cost of coffee. And when I'm working out of a coffee shop 5 afternoons a week that $5 latte habit adds up. But with the instability of life right now, that extra $3 I spend on a latte brings a lot of comfort and enjoyment when I'm working away for hours in the same spot by myself. It actually helps me look forward to my weekday afternoons even when it's hard to get motivated.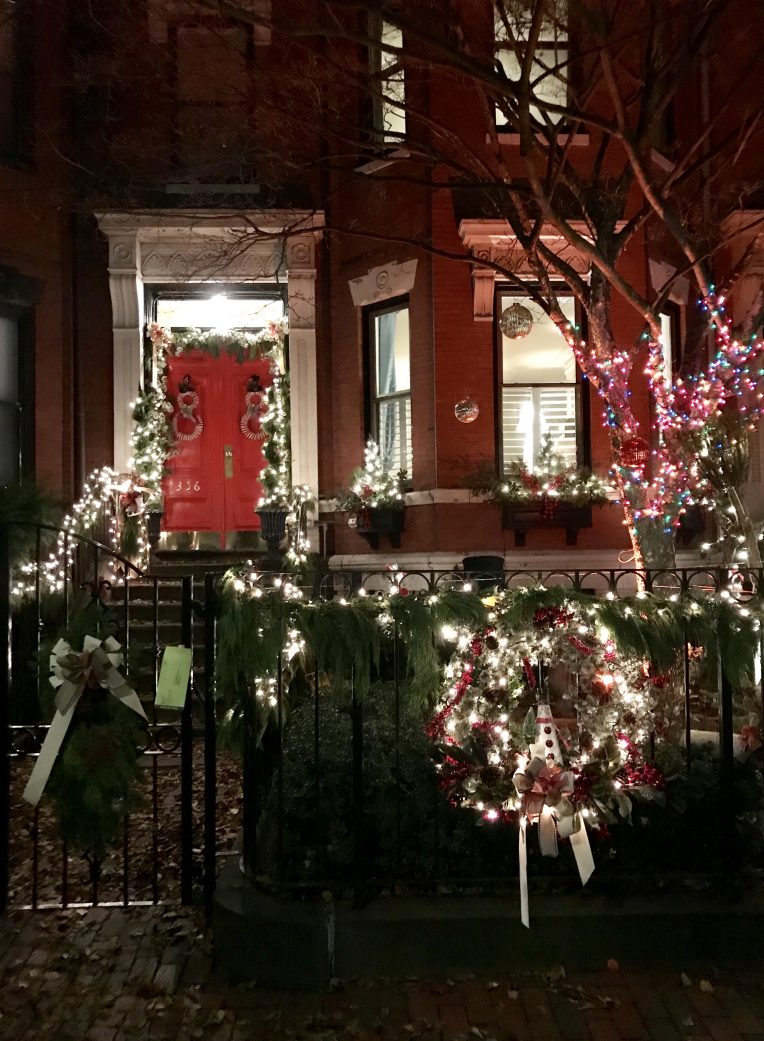 2. evening strolls through Boston
It gets dark on the east coast at like 4:00pm this time of year so it feels late, but it's still early. In the evening my favorite thing lately is to walk/jog around the quiet side streets and look at all the pretty brownstones and Christmas lights. I don't bring my headphones, so I'm not tempted to listen to music or talk to people on the phone. When we lived in New York, the streets were beautiful too, but there were always people everywhere so it didn't feel as relaxing. For me, (because New Yorkers would strongly argue against me :)) I've found the streets here to feel more like a neighborhood.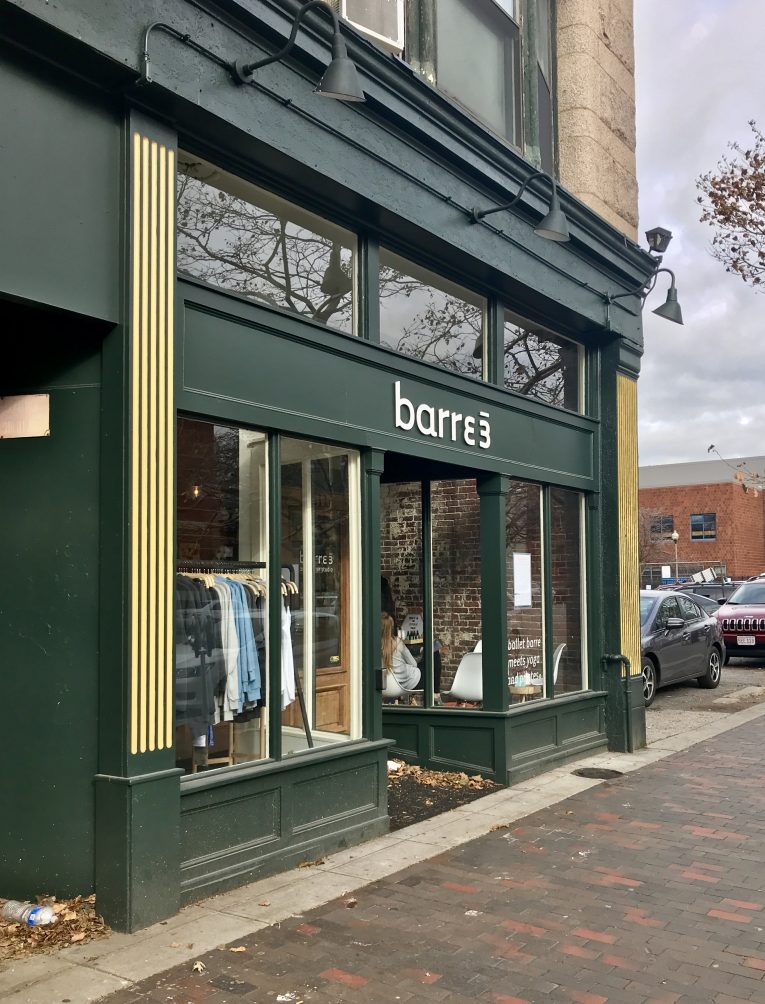 3. giving myself longer amounts of time for movement
This period of life feels fast paced and messy at times, so I've been setting aside more time during the day to actually walk over to the Barre3 studio and take a class. Usually my days are full and can think, "I don't have time for more than 20-30 minutes of movement even if I want to!" which I realize 1) isn't a healthy way to view movement and 2) isn't how I should be viewing time. If I'm honest, I have a problem with being as efficient as possible all the time. That's not a bad thing in and of itself, but when I start skipping things I enjoy in order to work more, that doesn't lead to my healthiest self. So I started setting aside more time to stroll the 1/2 mile to the studio, take the hour class that ends with 10 minutes of stretching to calm music in a dimmed room, and walk the 1/2 mile home….without music or talking to anyone. On the days I go, it's made me feel less rushed. Like I don't have to squeeze every waking productive drop out of every minute.
These are some things that are working for me, maybe they resonate with you too? Or maybe you have some other ideas that are working for you. Share them in the comments!
A few exciting updates coming in the New Year
I will be launching an e-course on healing amenorrhea sometime in the first couple months of 2018. I'm really excited about this because amenorrhea is the #1 thing I get emails about. I know Nutshell Nutrition services are a financial investment, so I've wanted to create a more affordable option to offer for a while. Now, it's finally happening!
We have a new intern joining the team! I was extremely impressed with how many of you emailed me about the internship. I read each and every one and let me say….I am so excited that there are hundreds of you with so much ambition and passion for intuitive eating and Health At Every Size! Thank you, thank you, thank you for applying. If you didn't get an email from me and applied, please email me. I 100% believe we will see a paradigm shift in our generation around food, exercise and body image and you guys are a integral part of that movement. And we get to do this together. That's cool.
I know I've posted it on Instagram stories, but so it's here on the blog too, we are switching to a 4x a week blog posting schedule. So you can expect posts on Monday, Tuesday, Thursday and Friday. As always, email me or comment if you have blog post ideas you want to see addressed here. You can contact me directly through the contact form if you scroll all the way to the bottom of the page.
Ok, that's all. A good friend of mine is in Boston this weekend so I'm spending the afternoon with her, so I'm excited about that. I hope you have a great weekend too!